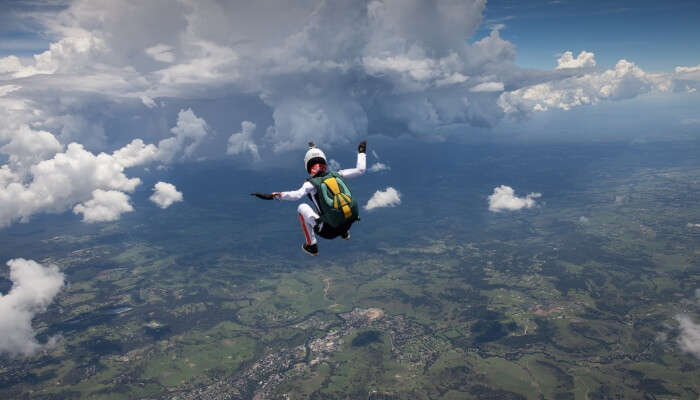 Sydney, the capital city of Australia, is famous for many things including Australia's prime tourist attraction, The Opera House. These attractions, coupled with the presence of delightful and sunny weather, have turned the capital city of Sydney into a tourist magnet. As more tourists flock to this beautiful city every year, the tourist industry here is thriving and as a result, there is much more to do around Sydney than ever before. Among the plethora of activities that you can enjoy in and around Sydney, when it comes to excitement and a good adrenaline rush, one activity stands out- Skydiving.
Perhaps the most popular adventure sport, skydiving has been everyone's dream at least once. If you count yourselves amongst those who still dream about jumping headfirst out of an airplane, Sydney will not disappoint. Read on to get all the details on skydiving in Sydney before heading to encounter one!
Why Skydive In Sydney?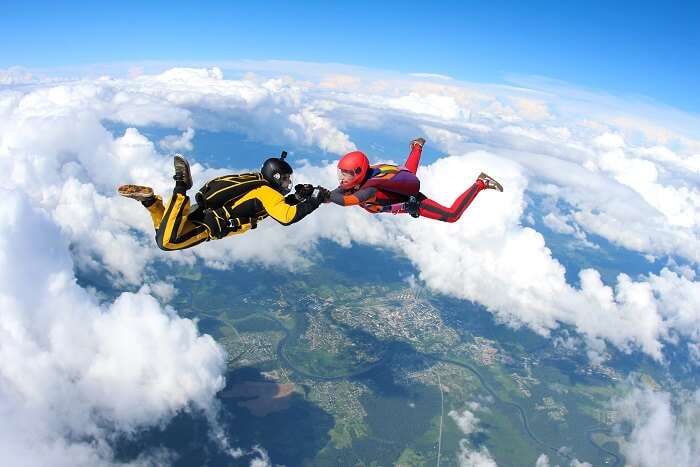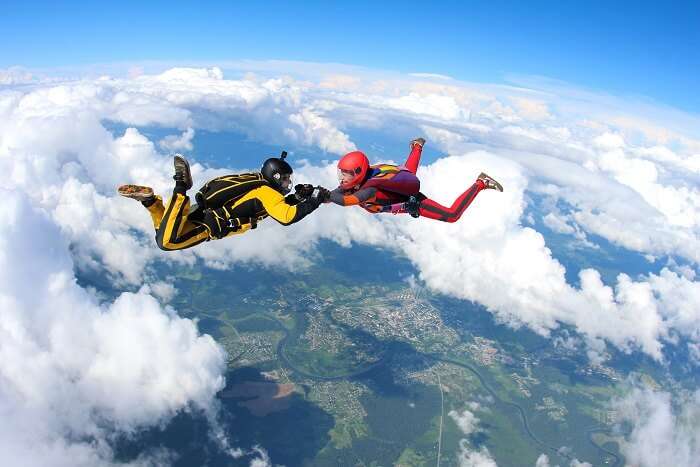 Skydiving is a popular adventure sport in Australia and as a result, there are new diving spots popping across the country. With so many options available, why has one blog post been dedicated to one city? What makes skydiving in Sydney better than other diving spots in neighbouring cities? Here are a few things:
Convenient: As mentioned earlier, Sydney is among Australia's most busy city for tourists and most travel itineraries to Australia go through Sydney. This means, in order to undertake a skydive, you will not need to go out of your way, and can even fit the activity into an existing itinerary without having to move too many things around.
Affordable: The reason many of us can only dream about skydiving is that traditionally, the activity has been priced extremely exorbitantly. However, things are different in Sydney. With many diving sites, and as a result, many organisations offering the activity, the city boasts a healthy competition among those that offer skydiving to tourists. As a result of this competition, skydiving in Sydney is considerably more affordable than most other diving sites across the globe. This means that even if you make skydiving a last-minute addition to your itinerary, it won't have a dramatic effect on your budget for the trip.
Awe-Inspiring: To be fair, most skydiving experiences are awe-inspiring. However, the Sydney skyline is a spectacle from the ground and when viewed while plunging down from the sky at ludicrous speeds, the view simply becomes even more rewarding. Diving over the Sydney skyline is a one-of-a-kind experience.
During a trip, most things don't have all three qualities- awe-inspiring, affordable, and convenient. However, skydiving in Sydney is an awesome exception. However, as fun as skydiving is, it is still a dangerous adventure sport. Before you go ahead with the decision to undertake a freefall from 15,000 feet, there are a few conditions you need to fulfill in order to be declared fit for the activity.
Considerations Before Skydiving In Sydney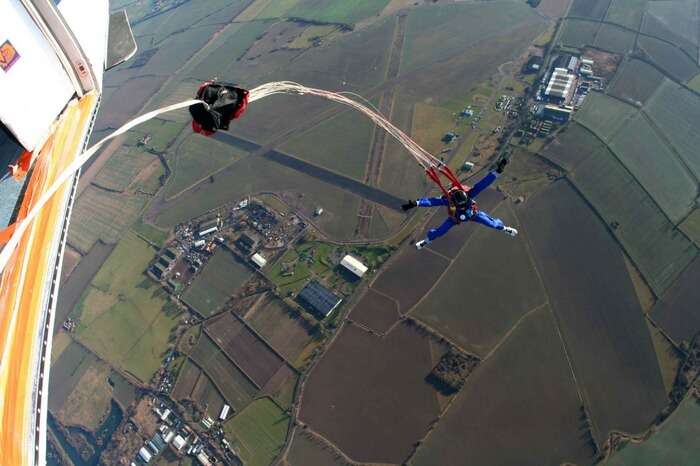 Those that have dived from an airplane before may already know that there are certain regulations one has to abide by before they can be declared fit for a dive. Thankfully, these regulations are not too difficult to keep up with.
To get you up to speed, here are a few things to keep in mind before you skydive for the very first time:
Favorable Weather Conditions: The possibility of a skydive happening largely depends on the weather. While Sydney is mostly blessed with great sunny weather most of the time, there are always exceptions. Moreover, unfavourable wind conditions can also prevent you from taking your first dive. With that said, most businesses that offer skydiving take their jobs very seriously and will always try their best to help you make the most of your experience. Since they cannot control the weather, it is smart to keep aside a few extra hours for the activity.
Attire: You may have seen videos of people skydiving in shorts and t-shirt and thankfully, the liberty is not limited to pro skydivers. The dress code required to skydive is simply comfortable clothing. There is however, a catch. Along with a restriction on wearing boots or heels, the experience provider will also provide you with pair of jump pants and if required, with fleece and gloves.
Age and Weight Restrictions: The activity is allowed only for individuals aged more than 12 years. For minors between the ages of 12 and 18, a guardian's consent and presence is required. The weight restrictions are also quite straightforward- Individuals weighing over 120 kilograms will have to undergo a fitness assessment and may not be allowed to dive. There is also a surcharge applicable for individuals that weigh over 95 kilograms.
Restrictions on Consumption of Alcohol and Drugs: There is a strict rule against consumption of alcohol or any kind of drugs at least six hours before a skydive.
Rookie Skydivers: While it is considered common knowledge, it is still worth mentioning that beginners are not allowed to skydive alone. A tandem instructor will strap themselves to you and control your decent to ensure you have a safe first experience.
Now that you have familiarise yourself with the rules, it is time to find out what to expect from your first skydiving experience.
Must Read: 18 Most Romantic Things To Do In Sydney In 2022: Must Experiences For Honeymooners!
Skydiving In Sydney: What To Expect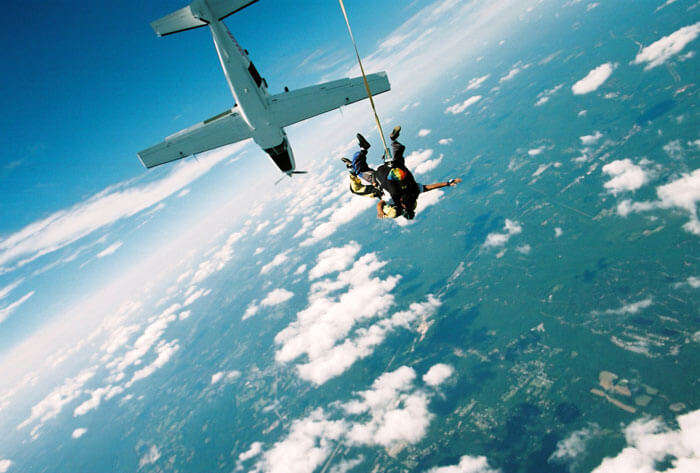 As mentioned earlier, skydiving in Sydney is a competitive market and the experience providers go to great lengths to ensure their customers are treated to a delightful experience. Most providers have a departure lounge located within the city, and offer complimentary shuttle service to their dive sites located on the outskirts of the city. This is where your skydive experience will start.
After a drive to the dive site, you will be given a briefing regarding safety measures. The briefing will last about 10 minutes and once it is over, it is time to jump onto your ride to 15000 feet in the sky. As the custom-modified plane ascends, it is time to strap up with your tandem instructor.
Once that is out of the way, it is time for the main event, the dive. Dive out of the plane with your tandem instructor and start your free-fall back to earth at speeds that sometimes exceed the 220 kilometer per hour mark.
Most freefalls in Sydney last for about 60 seconds before the parachute is deployed. The parachute will be guided by the tandem instructor to a designated landing site where your skydiving experience will come to an end.
Suggested Read: Winter in Sydney: 8 Things To Do When Sydney Is At Its Magical Best
Top 3 Places For Skydiving In Sydney
Sydney is home to a number of diving sites operated by different business entities. While being spoilt for choice is not a bad thing, choosing a diving site can be a trivial task, especially for first-timers. Here's a comparison of all the diving sites of Sydney to help you make an informed decision:
1. Wollongong (Skydive Australia)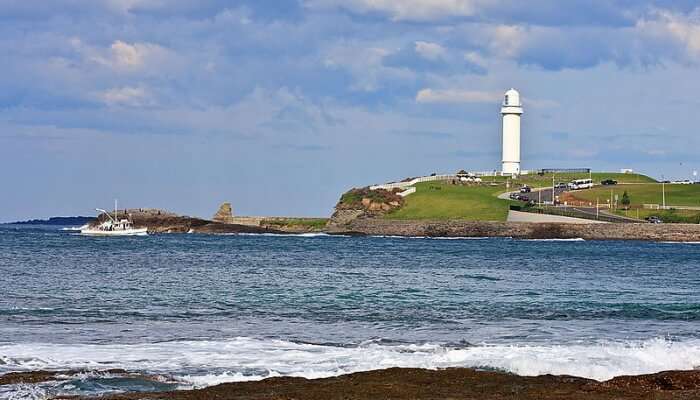 The Wollongong skydiving site is perfect for beginners. The reason is that unlike other diving sites in the area, this one happens at a height of 7,000 feet. This is perfect for those that aren't sure whether the experience is for them. Moreover, this is also the cheapest option for skydiving in Sydney and starts at just $249.
Suggested Read: Sydney Nightlife: 15 Places That Bring This City To Life At Night!
2. Southern Sydney Beaches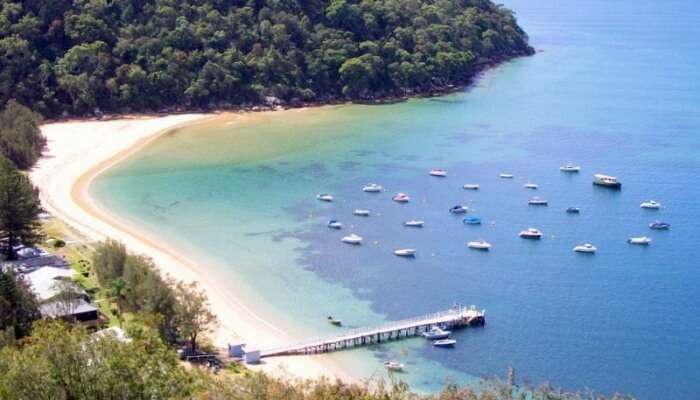 Also in the Wollongong area, this Sydney skydiving experience sits on the other end of the spectrum. The dive takes place at dizzying heights of 15,000 feet and the freefall can last for up to 60 seconds. The dive happens over a beach and offers what is arguably the best view of Sydney. Thanks to the popularity of the view, this experience is a little pricey and can set you back by upto $320.
Suggested Read: 9 Rivers In Sydney That Are Admired For Their Picturesqueness
3. Hunter Valley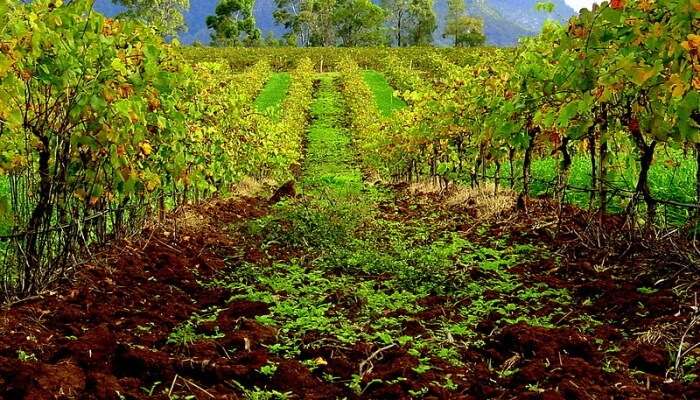 Another exemplary spot for a skydive right out of your dreams, the Hunter Valley dive offers a heady combination of exhilaration and breathtaking views. The dive takes place at 15,000 feet and lasts over 60 seconds. At $250, it is the pocket friendly alternative to the South Sydney Beach dive site. Don't let the price tag fool you though, the views of Hunter Valley vineyards, NSW beaches and expansive stretches of Australian fauna are an absolute delight to glide over after a heart-stopping freefall.
Further Read: Shopping In Alexandria: 10 Famous Outlets Hidden In Sydney's Quaint Inner City
Before wrapping up, we'd like to educate the readers about a commonly associated confusion with skydiving prices. While many make the mistake of thinking that videography is included with the cost of the dive, it is rarely the case. As you can see, skydiving in Sydney may be a fun activity but it comes with its share of complications. Thankfully, with a little bit of research and planning these can be taken care of easily. Plan your trip to Sydney with TravelTriangle and have the best vacation!
---
Looking To Book An International Honeymoon?
---
Comments
comments