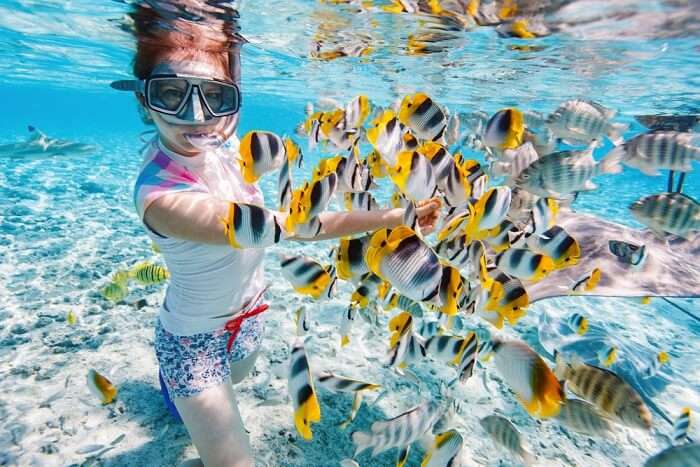 Auckland is an ideal place for snorkeling and scuba diving. Some tourist spots offer only scuba diving opportunities but in Auckland, there are ample locations for proper snorkeling, and the agencies or training centers pay attention to snorkeling and scuba diving separately. If you are planning to try snorkeling in Auckland, it is a very good idea, go ahead with the plan without any hesitation. The people in Auckland are very helpful to every tourist. It does not matter how old you are or where you come from. If you are their guest, they will make you feel warm, welcome, and safe. There are many places in Auckland that offer the sport of snorkeling. Here in this blog, we have selected the best ones for you to have a memorable experience. 
9 Best Places For Snorkeling In Auckland
The locals are all fine and you are totally ready to go snorkeling but where do you start? There are too many agencies and too many locations. It is confusing. Here is some help. Here is a list of the most reliable places for the best snorkeling in Auckland. And all these snoreling spots in Auckland are popular!
Goat Island
Gulf Eco Adventures
Tawharanui
Whangateau Harbour
Rakino Island
Kelly Tarlton's
The Octopus Hideaway
Performance Divers
Long Bay
1. Goat Island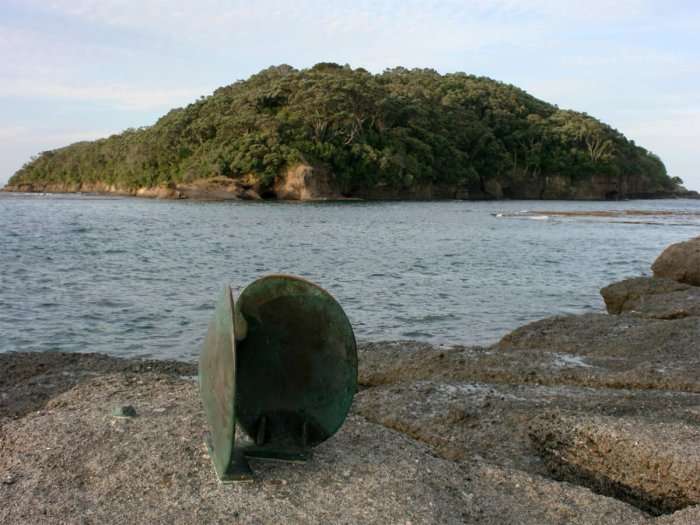 Goat Island Snorkeling is the most famous of snorkeling places in Auckland. They do both, scuba diving and snorkeling. They do not mix it up or pay lesser attention to those interested in snorkeling. Where to find them? On the Matakana Coast, in Leigh. Yes, that is on the way to Goat Island.
Goat Island Dive & Snorkel is 100% reliable and ideal for both, experienced and beginners. If you are keen on learning, and not just having one fun day, this group will be more than happy to help. They have guided snorkel tours for the beginners to advanced lessons for the experts or people who are on the way to becoming experts.
The location they chose is wonderful. Goat Island is one of the protected marine reserves. This is why you get to witness ample marine life when you go take a tour with this group. This is one chance you wouldn't want to miss.
Best time to visit: During higgh tide when the wind is offshore
Must Read: 10 Things To Do In Auckland In Winter To Witness A Unique Side Of New Zealand
---
New Zealand Honeymoon Packages On TravelTriangle
---
2. Gulf Eco Adventures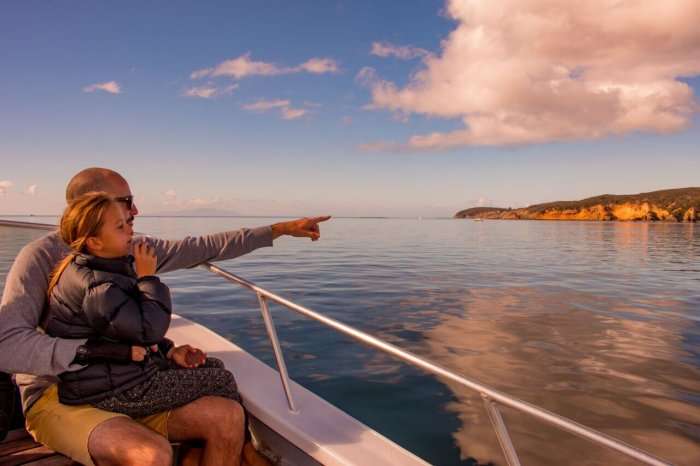 You may or may not have heard of these people. The Gulf Eco Adventures deal with snorkeling trips in remote islands because that is more beautiful than snorkeling in a crowded area. The only crowd that is welcome when you are snorkeling is the crowd of forests and wildlife.
You do not need to be equipped with anything that you need for snorkeling, you get it all with the package. There will be wetsuits, kayaks, all sorts of equipment. Also, they provide the paddle boats and the boat to get you to the exact location. You can also avail the free pick up and drop off service. All you need to do is make yourself available in any place around the Warkworth Bus Station and Sandspit.
Oh, you can also avail a private charter for not more than 12 people at a time. You get to go sightseeing around the Hauraki Gulf Islands. You get to explore the waters around Little Barrier Island, Mokohinau Island, Hen Island, and the cluster of Chicken Islands. These are almost all the best places to snorkel in Auckland. Do not worry about the safety, these are the safest places too.
Best time to visit: Throughout the year
3. Tawharanui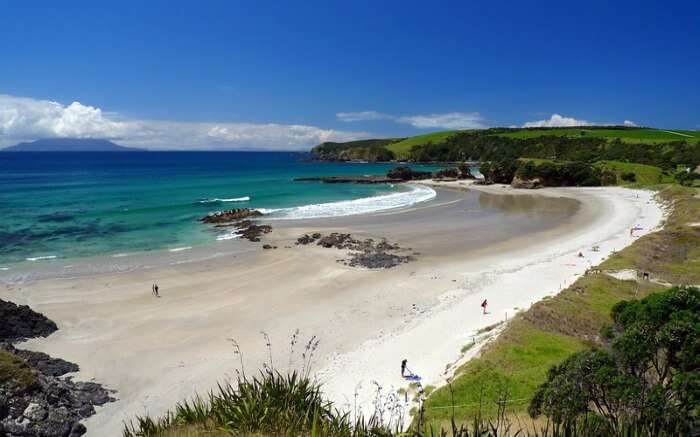 This one is only a few minutes away from Matakana. This Marine Reserve is home to crayfish, kelp trees, snapper, and stingrays. You want to go snorkeling here? You only need to travel by car to the east of Matakana for about 20 minutes. The depth of the snorkeling area here goes up to 25 meters! So you will enjoy a real snorkeling feel among all the marine life you get to see.
You need to be sure that the weather is good for snorkeling when you want to. Also, check what's up with the currents. Hire a guide if you want to. If you want to enjoy the view without getting drenched, you can stay on the beach, along the pohutukawa.
Best time to visit: All around the year
Suggested Read: Street Food In Auckland: Treat The Foodie In You With The Best Cuisines Of This Charming City
4. Whangateau Harbour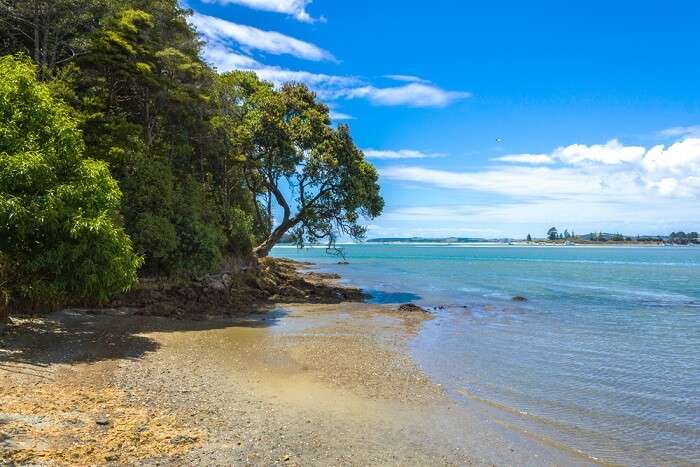 A highly values estuary in the Whangateau Harbor, it is home to a variety of marine life which makes it one of the best spots for snorkeling in Auckland New Zealand. You can swim towards the Horseshoe island or up to the mangrove trees. You get to see the flounder, a lot of shrimps and cockles, and the yellow-eyed mullet. Go in for a snorkel trip just an hour before the high tide. This is the ideal time to get a clear view of the beauty under the clear blue sea. It is located on the north east coast of Rodney and is just an hour drive from Auckland. Head to snorkeler's best kep secret for an amazing snorkeling tour in Auckland.
Best time to visit: An hour before high tide
5. Rakino Island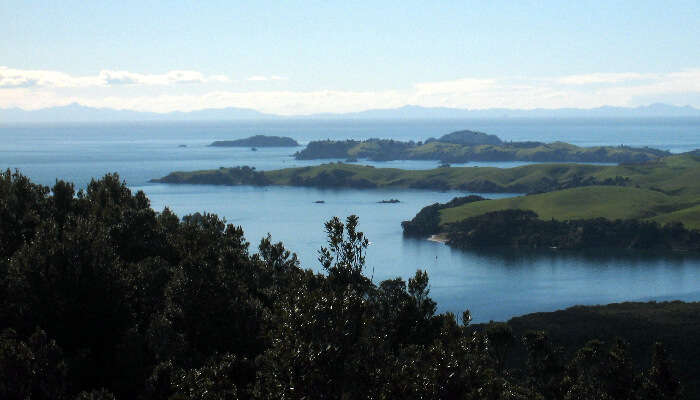 This place makes the best destination for snorkeling in Auckland, New Zealand, if you are into swimming and fishing, the Rakino Island is just the right place for you. The beaches here are ideal for swimming. The crystal clear water makes the place heavenly. Also, you get to see the snappers and stingrays right from the surface.
Remember to buy your own snorkeling gear and carry your lunch because you will not get any shop here. It is a remote island, full of beautiful things. So, everything you might need, including snorkeling gear, swimwear, food, water, first aid, you need to carry with you. You don't get to travel light on this trip but the weight of the everyday life will lift away on this snorkeling trip. Whether you are from Auckland, or a visitor, the 45 minute boat trip to the island itself will make you feel a lot at peace.
Best time to visit: All around the year
Suggested Read: 15 Beautiful Auckland Beaches For A Perfect Vacay In The Pacific
6. Kelly Tarlton's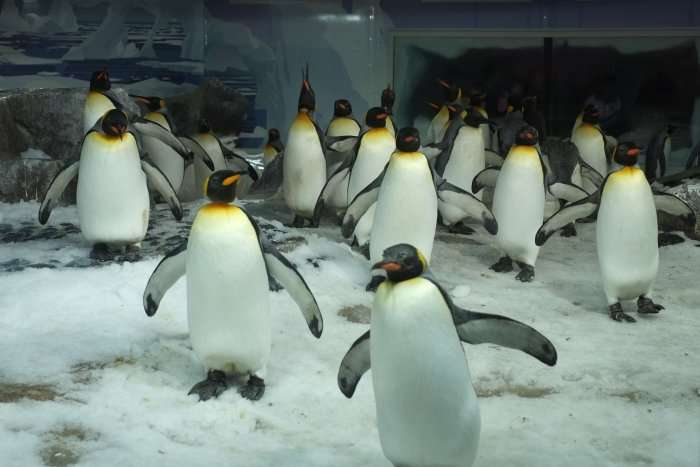 If you want to have the extreme experience, snorkel with sharks at Kelly Tarlton's. Go for the extreme scuba diving tour with sharks, no boundaries whatsoever. Or if you want to dial the crazy down a notch, go for snorkeling from the safety of a cage. This is the ultimate experience. It does not matter whether you snorkel or scuba dive, the thrill will be great, your heart rate will be through the roof. Remember, this is not for the faint-hearted.
Best time to visit: Anytime
Suggested Read: 9 Road Trips From Auckland That Will Become The Highlight Of Your NZ Vacation
7. The Octopus Hideaway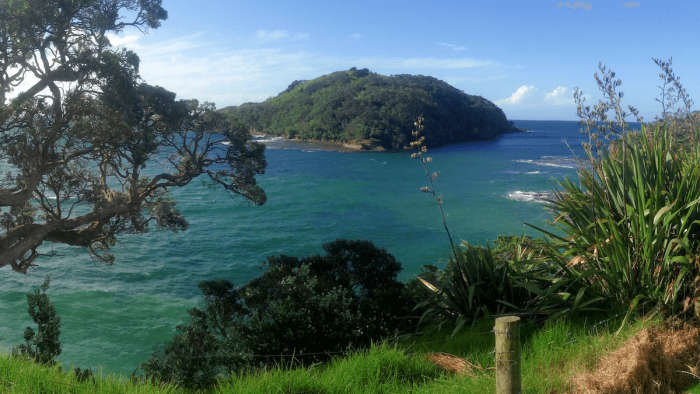 The Octopus Hideaway offers the best deals in full-day snorkeling tours. They also have great wetsuits for you to hire, among other exciting snorkeling gear. The safety equipment you get here will be more than enough to make you feel secure and confident. Their neoprene wetsuits are the best.
They don't only provide amazing gear, they also offer snorkeling lessons to school groups. If you want to experience the best snorkeling in Auckland, go wherever you want to snorkel, learn from these people. They take learning very seriously. Also, a beginner will enjoy the lessons more freely when they feel super safe.
Best time to visit: Throughout the year
Suggested Read: 10 Top Waterfalls In Auckland For A Rejuvenating Tour Of The City's Most Mesmerising Views
8. Performance Divers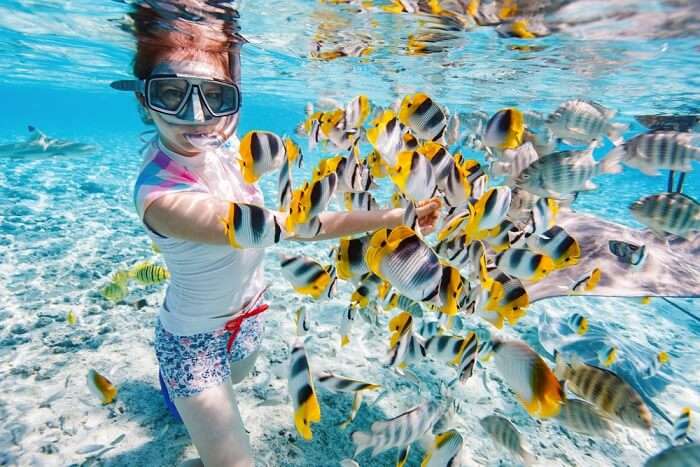 Performance Divers is a 20 year old establishment. They started operating in 1998. They are the largest dive gear store in the country. They train divers and snorkelers of various levels. This is an ideal place to sign up with if you are staying in Auckland for quite some time. Many Aucklanders became Instructors from Beginners, right here. The prices are dirt cheap here because these good Samaritans believe in making the experience available to all. They want to make sure anybody who wants to learn snorkeling or scuba diving, should be able to go for it.
Best time to visit: All round the year
9. Long Bay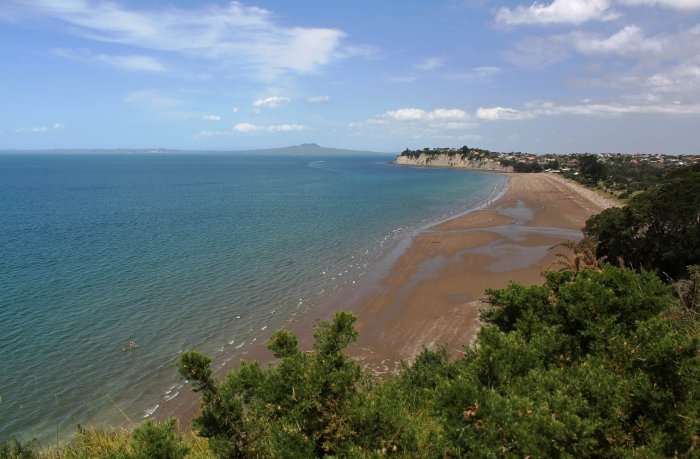 Looking for beaches for snorkeling in Auckland? If you want to drift away from the crowd and enjoy the experience of snorkeling on another level, then Long Bay beach reserve is a place that is perfect for you. Apart from offering a mind-blowing snorkeling experience, it also offers other heartwarming experiences as there are walking trails nearby and a nice camping ground! You can plan camping here and during your stay in the camp, you can indulge in snorkeling and have the most breezy vacation ever. Especially if you are coming here with your partner, you will get a unique and soul-soothing experience.
Best time to visit: Throughout the year
Further Read: 10 Lavish Auckland Cottages That Offer A Perfect Retreat For Every Kind Of Traveler!
Snorkeling in Auckland is an experience of a lifetime. It is not so much fun snorkeling anywhere else. Beginners, intermediates, experts, veterans, everybody will enjoy snorkeling here. If you are planning to visit Auckland, and have some snorkeling experience, any at all, sign up with one of these very reliable groups and enjoy a full day of snorkeling. So, plan your trip to New Zealand for a fun and exciting time underwater!
---