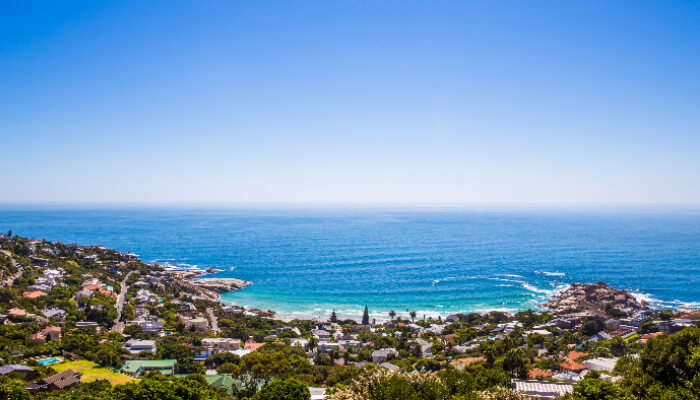 South Africa is an alluring country located in the southernmost part of the African continent and is known for its breathtaking landscapes, sparkling rivers, and majestic mountains. It is also famous for its rich biodiversity and balanced ecosystem. There are many places that you can explore and many more things that you can do on your visit to South Africa that will leave you enthralled and rejuvenated! While the weather is always amazing in South Africa, then is some added charm during the month of October. Why?
South Africa in October is alluring and embraces clear skies. You can spend sunny days under the blue horizon as you commence your beautiful trip. Here, we have a fun guide for you to know everything about how South Africa sees the month of October.
Weather In South Africa In October
The weather in South Africa in October is pleasant and warm and the skies are more clear and the sunlight is stronger in comparison to months before it. Average 9 hours of daily sunlight can be experienced in October and the average temperature is a minimum of 15 degrees Celsius at night and a maximum of 28 degrees Celsius during the day. Slight rainfall is experienced during the daytime that only adds to the pleasant environment of the country.
5 Best Things To Do In South Africa In October
There are many awesome things to do in South Africa in October that will keep you enthralled and excited. Here are the five best things.
1. Cycling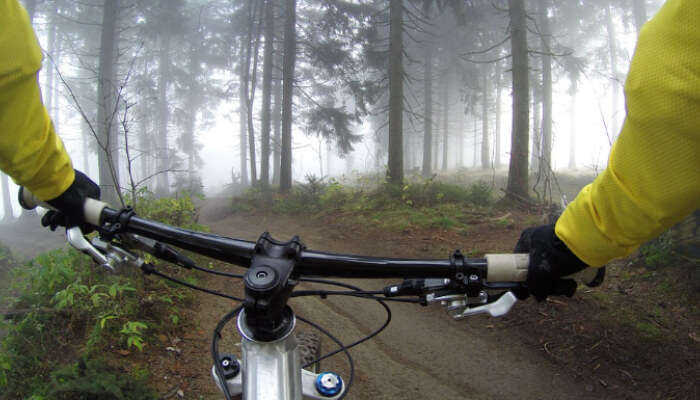 The Langkloof is a deep, lush valley between the Tsitsikamma and Kouga mountains. Spring conditions in October are excellent for cycling. The gradient is almost entirely in your favor if you start from the west. You can experience an adrenaline rush by cycling alongside the valley.
Places To Visit In South Africa In April 2022 For A Holiday Full Of Raw Nature And Wildlife
2. Whale Watching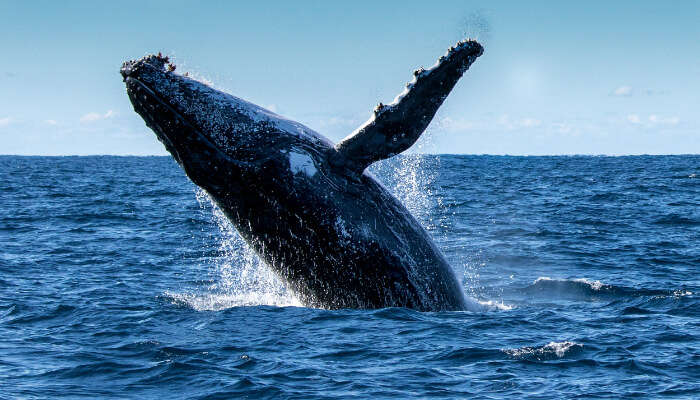 At the Overberg coast, you can watch cute whales in their habitat during October. Hermanus is very famous for whale spotting. You can book a hotel in Hermanus to enjoy the whale watching avoiding the crowd of whale watching festivals that take place in September.
Hang Gliding In South Africa: Get Your Adrenaline Rushing With This Activity In 2022!
3. Wine Tasting

Wine tasting in the Hemel en Aarde ("Heaven on Earth") Valley is something wine lovers should not miss for anything. The valley produces some of South Africa's finest pinot noirs and chardonnays.
Bungee Jumping In South Africa: 5 Best Spots For Adventure Seekers In 2022
4. Festivals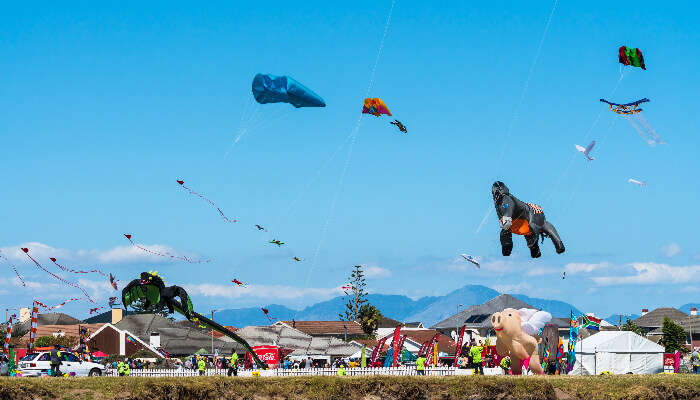 There are few festivals in South Africa that are celebrated in October that you might not want to miss. One of them is the International Kite Festival in Cape Town which is held on the last weekend of October. This festival is also known as Africa's biggest kite festival and you can witness hundreds of kites in the skies over Muizenberg.
Another festival is the Oktoberfest. You can Pack your dirndl and lederhosen and go to Port Elizabeth. You can enjoy Africa's largest Oktoberfest, with all the frothy beer, oom-pah-pah music, and schnitzel and wurst.
7 Homestays In South Africa Comfortable And Economical Stay In The Cradle Of Humankind
5. Shopping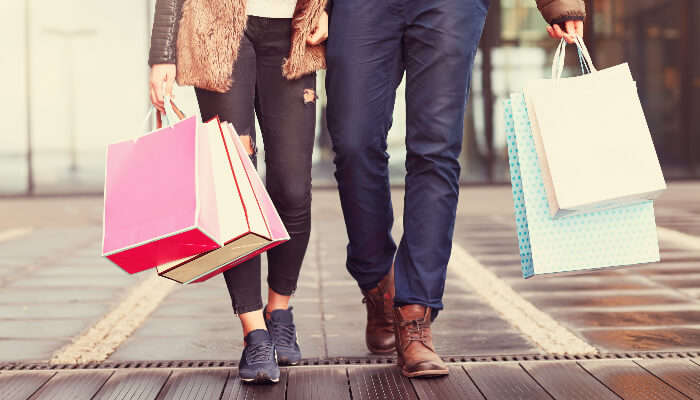 Sandton City is a must when you think about shopping in South Africa and it is known as the fanciest city in South Africa. If you are looking to get some brands in your closet then head towards the Sandton city for shopping as well as to experience the exquisite restaurants and amazing nightlife. You can find top brands such as Gucci, Armani, Lacoste and Mont Blanc here.
New Year In South Africa 2022: 13 Things To Do To Welcome It With Some Sass
4 Best Places To Visit In South Africa In October
South Africa has many places that one can explore to fully make use of the time of the trip and to know the place better. Here are the three best places to visit in South Africa in October.
1. Kruger National Park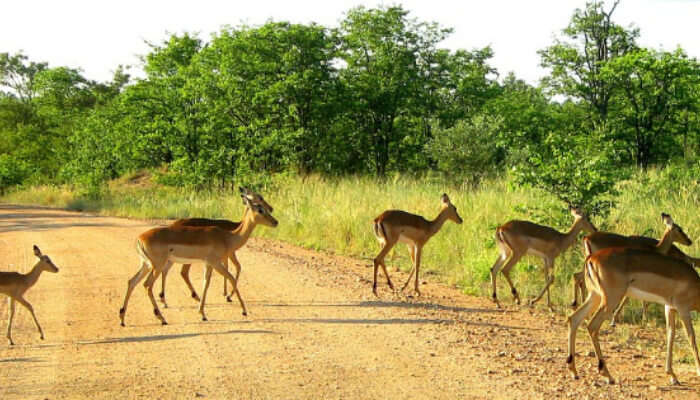 It holds a place in one of the world's most famous safari parks. Kruger Park is additionally among one of the oldest game reserves in South Africa and it offers tourists the prospect of experiencing watching the "Big Five": lion, leopard, buffalo, elephant, and rhino. It also offers an astonishing diversity of other wildlife. Visit the House to bushman rock paintings and archaeological sites on your trip to South Africa. You'll organize a walking safari; or soar over the vast grasslands, gallery forests, and river systems during a hot air balloon to explore the Kruger.
Location: South Africa
16 South African Desserts That'll Let You Explore The Sweet Side Of The Country In 2022
2. Cape Town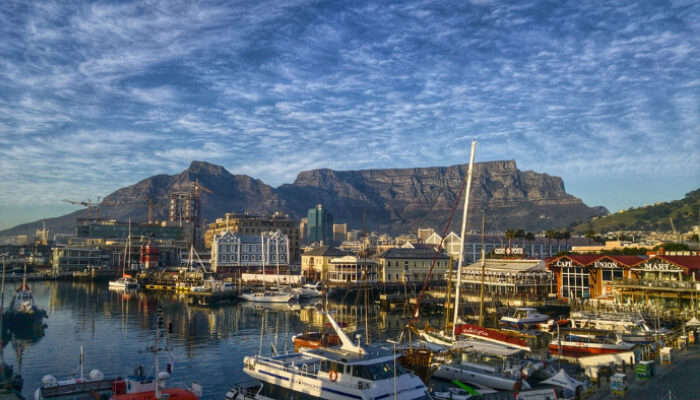 Image Source
Cape Town is one of the most beautiful cities in the world. The city lies between a rugged range of mountains and therefore the sea surrounds it. You can hike to Table mountain or hike up the lion's head to experience the panoramic city view. For a spectacular overview, hike to the pea. You'll get to see penguins at the False Bay so don't miss out on this experience!
Location: South Africa
An Essential Guide On South Africa Visa For Indian Travelers In 2022
3. Kirstenbosch Botanical Gardens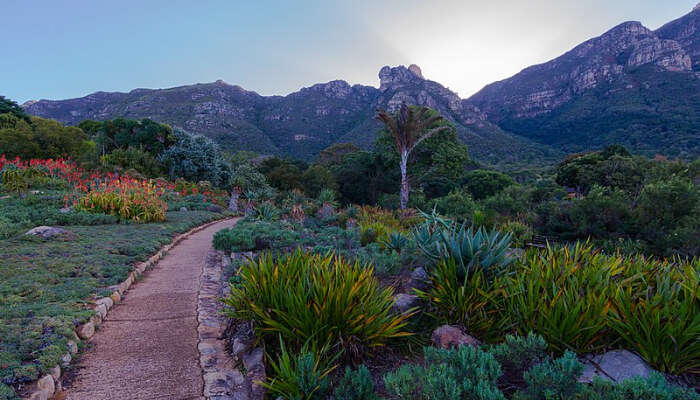 On the gorgeous land on the lower slopes of Table Mountain lies the Kirstenbosch botanical installation. The garden features a huge collection of indigenous flora – you can get to see the heather fynbos, flowering proteas (the South African national flower), and dramatically colored strelitzias in the garden. The upper areas of the gardens are not fenced near the slopes of the mountain and there are many pathways you can go to explore through the woods. You can find a shady spot or sit on the benches dotted within the garden to relax.
Location: Rhodes Dr, Newlands, Cape Town, 7735, South Africa
Skydiving In South Africa And All Other Details You Need To Know About It
4. Nelson Mandela Museum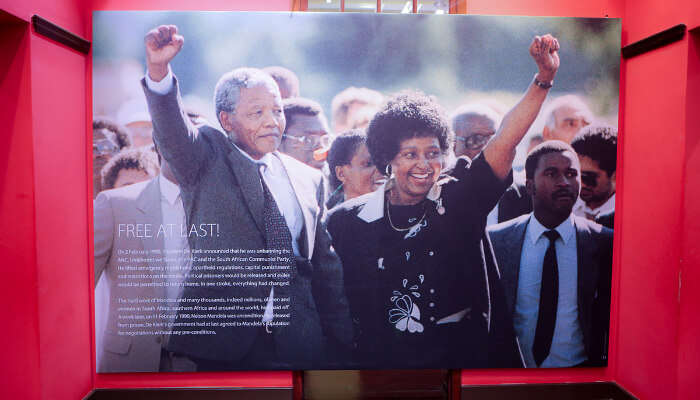 You can take an inspiring tour through the life of former President and international icon Nelson Mandela at the Nelson Mandela Museum at Mthatha. Nelson Mandela was loved and respected throughout the globe for his determined energy to uplift life for everyone. Hence on the suggestion 'Madiba' the Nelson Mandela Museum is not dedicated to him but for the enrichment and development of the locals of Qunu.
Location: Corner Nelson Mandela Drive & Owen Street, Bhunga Building, Mthatha, 5009, South Africa
Valley Of A Thousand Hills: A Guide To Plan Your Visit To South Africa's Hidden Paradise
3 Best Places To Stay In South Africa In October
South Africa has great accommodations for a comfortable and relaxing stay with all the amenities provided at your disposal. Here are the three best places where you can stay on your October trip to South Africa.
1. Sunsquare Montecasino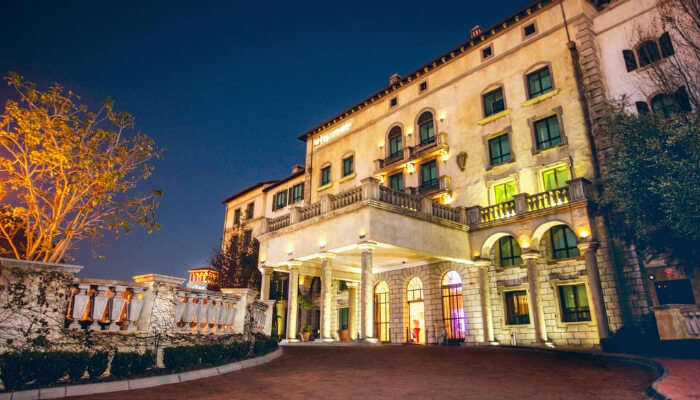 Only 20 minutes from Sandton, the famous Montecasino Entertainment Complex is situated. Sunsquare hotel is part of this complex. Lavish stay at the hotel and lots of entertainment options in the complex make this hotel the first choice to go for.
Location: Montecasino Boulevard, Sandton 2055 South Africa
Price per night: INR 7200 onwards
Tripadvisor rating: 4.5/5
Website | TripAdvisor Reviews
Best Waterparks In South Africa – Get A Little Splashy & Live The Childhood Dream!
2. The Stellenbosch Hotel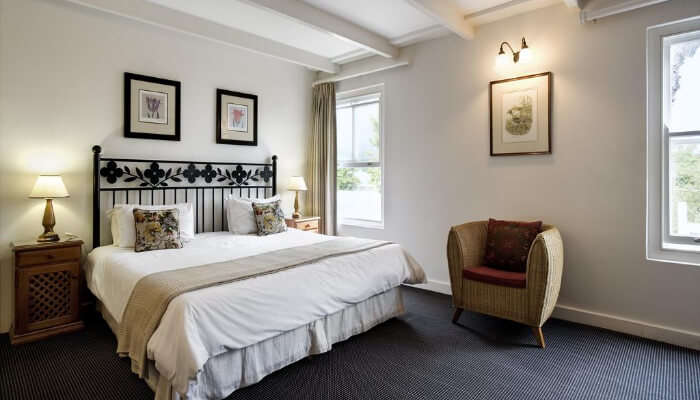 A classic boutique-style hotel, the Stellenbosch lies in the heart of historic city Stellenbosch. Guests can enjoy their lavish stay at the hotel to visit the Western cape or the Winelands around the city as well as this hotel is a good option for marketers.
Location: 162, Dorp Street, Corner of Dorp & Andringa Streets, Stellenbosch 7600, South Africa
Price per night: INR 12,000 onwards
Tripadvisor rating: 4.5/5
Website | TripAdvisor Reviews
11 Best Places To Visit In Pretoria For An Enriching South African Trip 2022
3. Taj Cape Town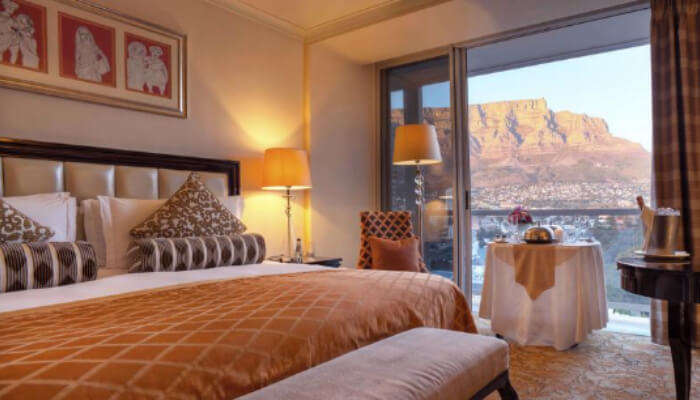 Another exquisite from Taj Hotels is in the beautiful city of Cape Town. It is located in the city center so guests can start their trip right from the hotel doorsteps. All basic amenities are provided at the stay so you won't need to worry about anything!
Location: 1 Wale Street Corner St Georges Mall, Cape Town Central 8001 South Africa
Price per night: INR 22,000 onwards
Tripadvisor rating: 4.5/5
Website | TripAdvisor Reviews
10 Top South African National Parks For A Wild Escape From The City
Tips For Visiting South Africa During October
Pack light clothes as the weather is mostly warm in the day
Carry a light jacket or sweatshirt for the nighttime
You can roam around the place in hired taxis as they are cheap and easily available
There is a water shortage in South Africa, so make sure you don't waste water
South Africa is the home of the world's greatest diverse Natural parks. It always holds the first place in rank if you want to go on an adventure trip. The weather in South Africa in October is pleasant and plants are blooming and you can explore many wildlife safaris, national sanctuary, botanical gardens, beaches, and the shopping centers. So, stop thinking much and start planning your trip to South Africa!
For our editorial codes of conduct and copyright disclaimer, please click here.
Frequently Asked Questions About South Africa In October
Is September a good time to visit South Africa?
The months between May and October are the best time to visit South Africa because the weather is good and the days are warm and clear.
How is the weather in South Africa during the month of October?
The weather is mostly warm and mild rainfall is experienced in the afternoon during the time. The average temperature recorded is between 15 degrees Celsius and 28 degrees Celsius.
What are the best places one can explore in South Africa?
Some of the best places to visit in South Africa are:
1. Cape Town
2. Cape Peninsula
3. The Garden Route
4. Hermanus
5. Cape Agulhas
What season is it during October in South Africa?
It is the spring season in South Africa during the month of October.
What are the things one can buy in South Africa?
Things that one can buy in South Africa are:
1. Zulu ceremonial spoons
2. Kalahari salt
3. Old World wine
4. Africa-shaped pendant
5. Local leather backpack
6. Rooibos Tea
7. Pichulik earrings
People Also Read: