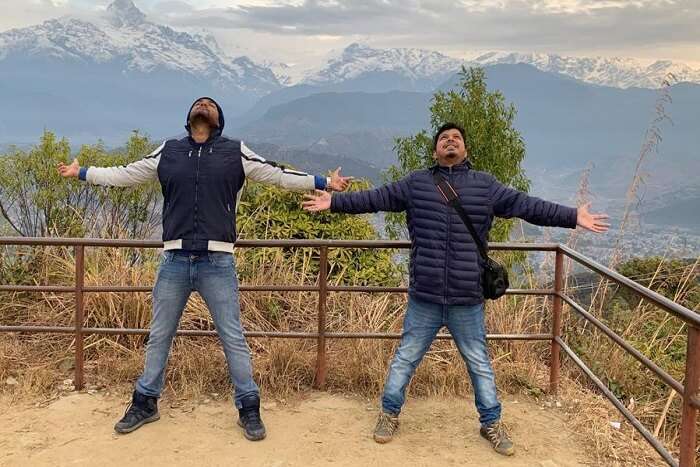 Shrouded in mystery and magic, Nepal with an amazing landscape and snow-capped mountains holds many monasteries and majestic forts making it an attractive tourist destination. The spectacular dance festivals, the friendly and warm smiles on the faces of the locals, the adventurous trekking trails, vibrant flora and fauna and not to forget the authentic Bhutanese cuisine, all add to the beauty of the place. If you ever happen to visit Nepal, then like our recent travelers, do not forget to visit the best places in Nepal like Kathmandu, Pokhara, and Chitwan. Souvik Mandal and his friend, after finalizing upon the destination went for a well-planned friends trip to Nepal. Know more about the country and experiences you can count on to make the most of your trip on this Tibetian land.
Who could manage to work every single day of a year? Definitely not me! As a working professional, my soul yearns for a holiday in every 3 months and I think it truly deserves this break. This time as well without much confusion, I and my friend knew and therefore for us deciding upon the destination was not as much difficult as planning it. One of my friends had recently planned a Thailand package with TravelTriangle, and he also explained his seamless experience with the folks. So, without much thought, I let TravelTriangle customize my Nepal package and I can say that it was a great decision.
Details of our friends trip to Nepal
Trip Type: Friends Trip
Cost: INR 30500
No. Of People: 2
Duration: 7 Days 6 Nights
Inclusions: Accommodation, Breakfast, Dinner, Airport Transfer, AC Cab, Sightseeing
Exclusions: Lunch, Airfare, Travel Insurance, Personal Expenses
Must Read: Nepal Visa For Indians: A Pocket Guide For Planning Your Vacation In 2021
Best Experiences From My Friends Trip To Nepal
1. The Scenic Drive to Pokhara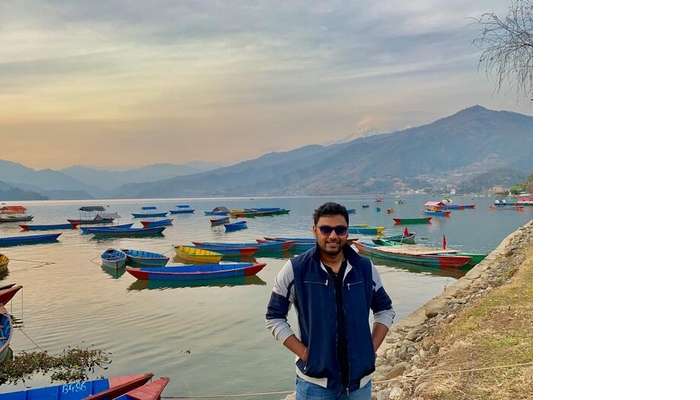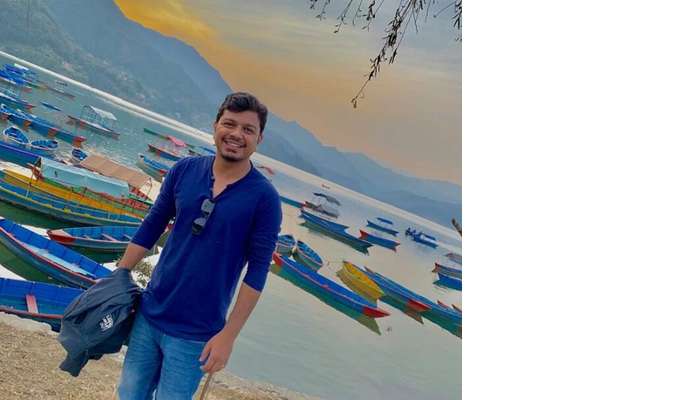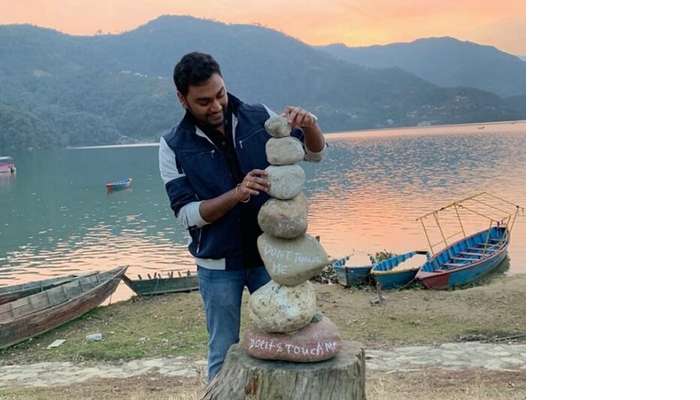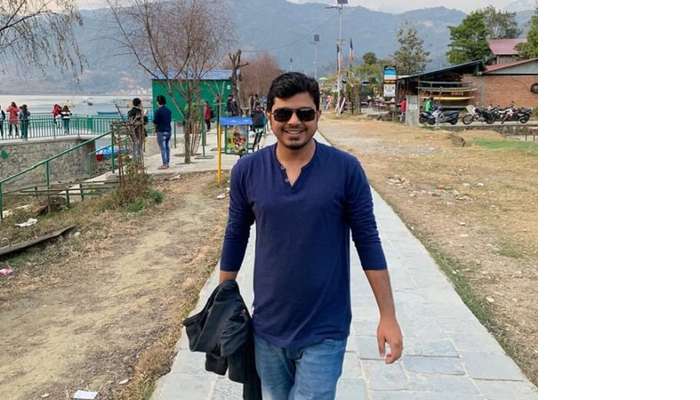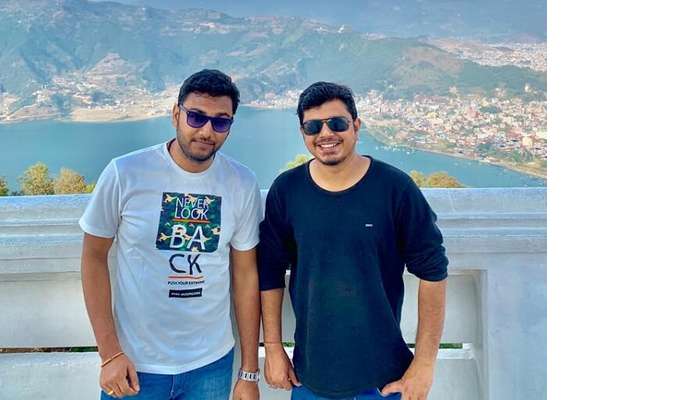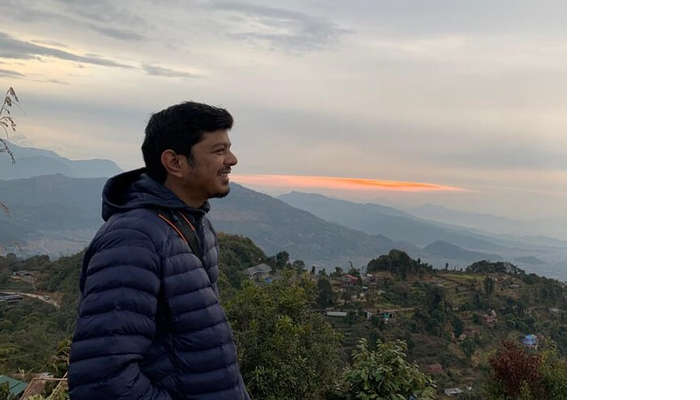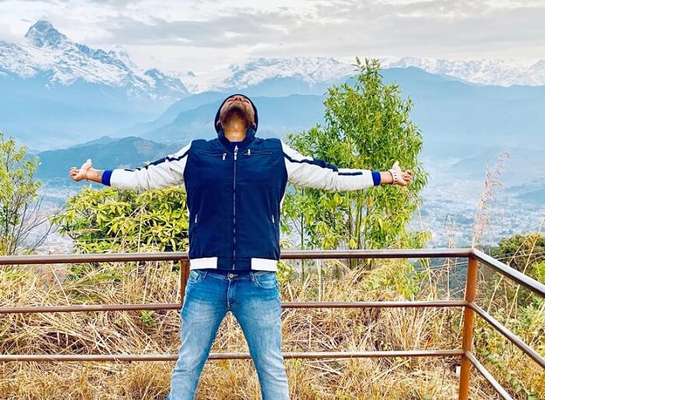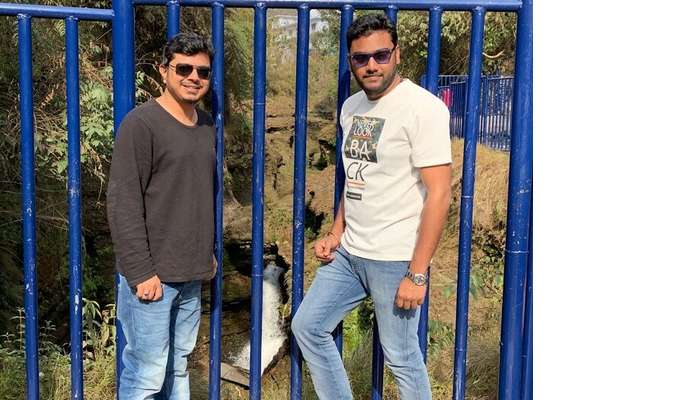 The drive to Pokhara is an experience you must undertake while in Nepal. While driving through the hills, you will enjoy the serene views of the beautiful green terraced farm, and get to know the lifestyle of the people living in the villages. We also took some amazing pictures of the hills far away and the smiling locals who bid us goodbyes. This journey was worth the 5 hours it took us to reach Pokhara.
2. Eye-Catching Beauties of Sarangkot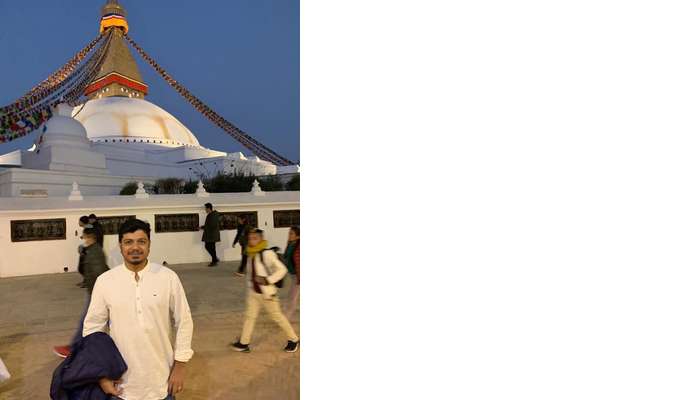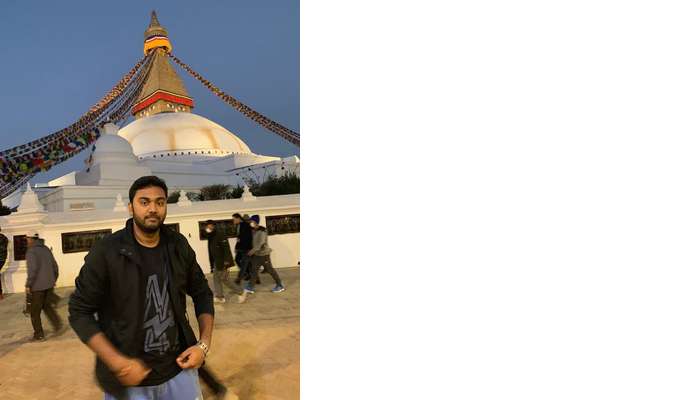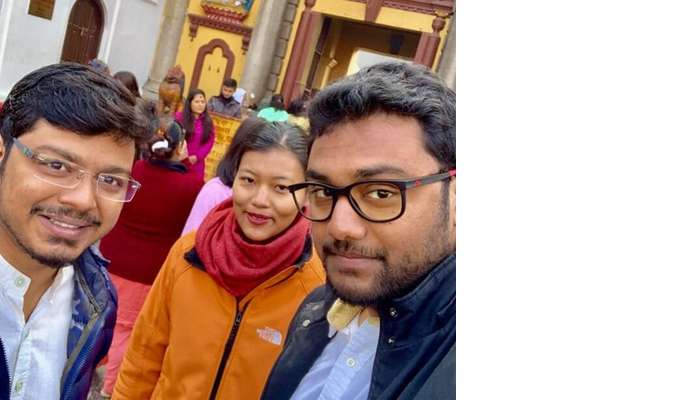 In Sarangkot, we started our sightseeing early in the morning with majestic hues of the sunrise from the Mount Annapurna Ranges. Later in the day, we rode to Davis Fall. We took amazing pictures at the waterfall. Next, we stopped at the Gupteshor Mahadev Cave that comes with a religious bent. The peaceful ambiance of the place soothes your senses and keeps you away from the usual hustle bustle of the city. The Shanti Stupa is the most popular Stupa in Nepal. Worshipping Lord Buddha, you will find flocks of people visiting this tourist attraction. With a lot of places to visit in Sarangkot, the place is popular for its religious beliefs and holy temples an stupas.
Suggested Read: 5 Magnificent Waterfalls In Nepal Every Traveler Must Visit While At This Trekker's Paradise!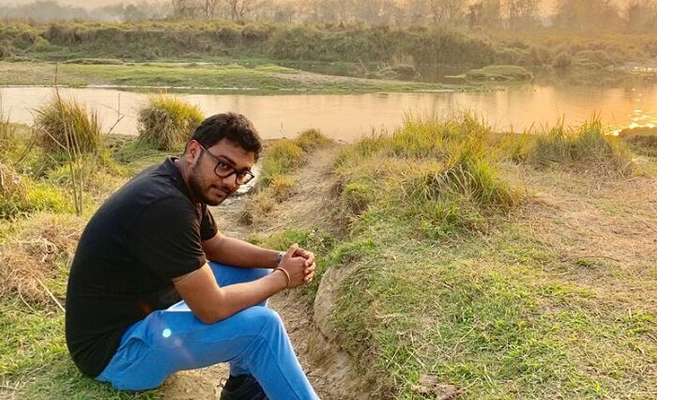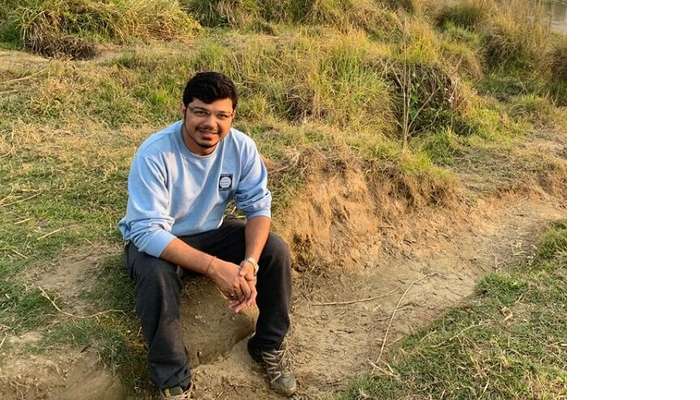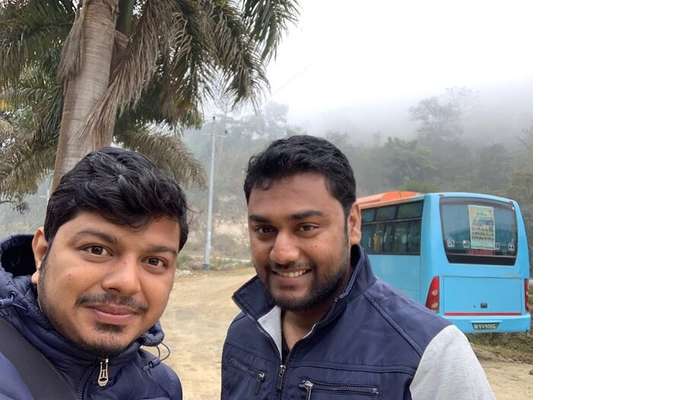 The Tharu Cultural Dance in Chitwan is one of the best cultural dances of the city. In colorful traditional costumes, the local of Nepal perform many forms of this dance like Tharu Stick Dance and Mayur Dance, will captivate your senses.
The Canoe Ride And An Encounter With The Wildlife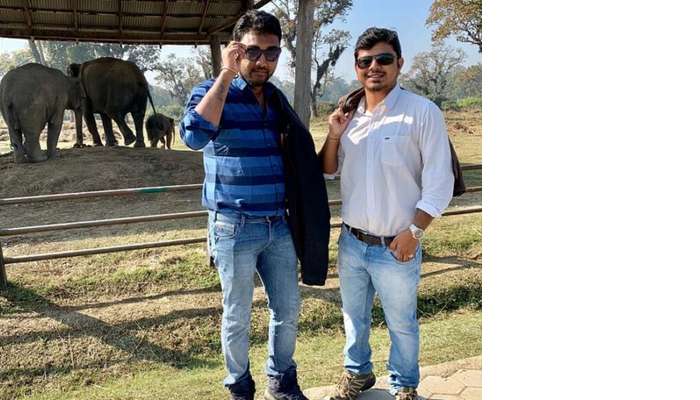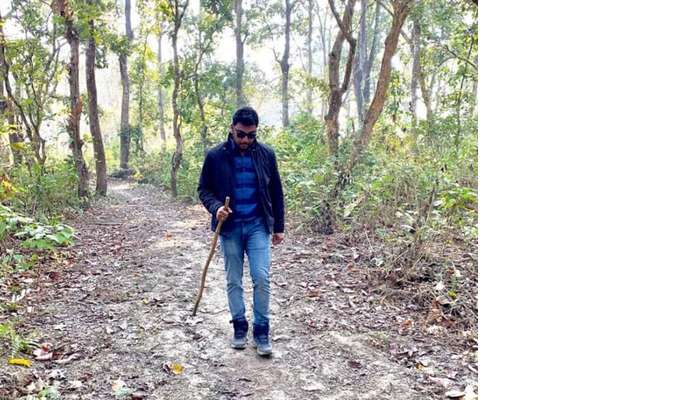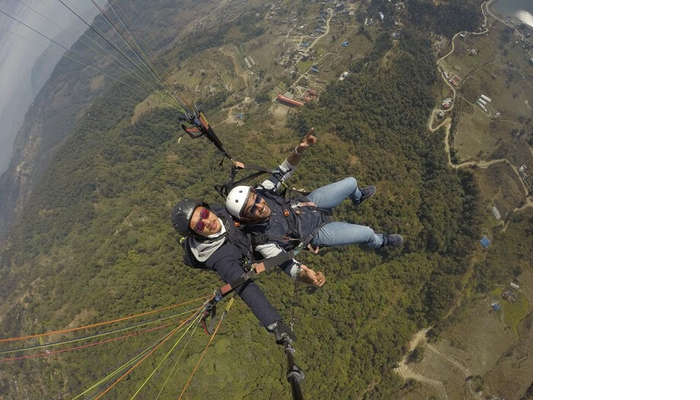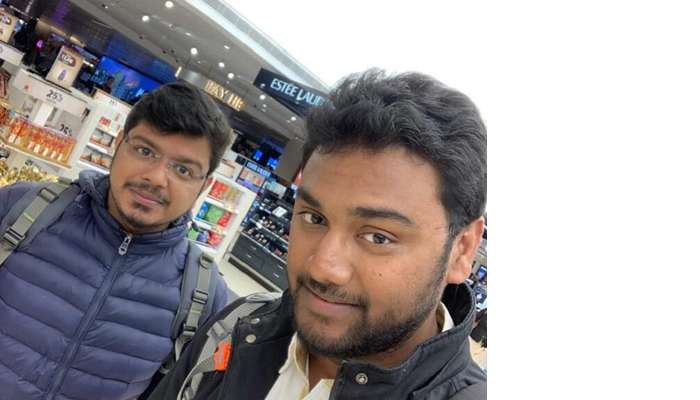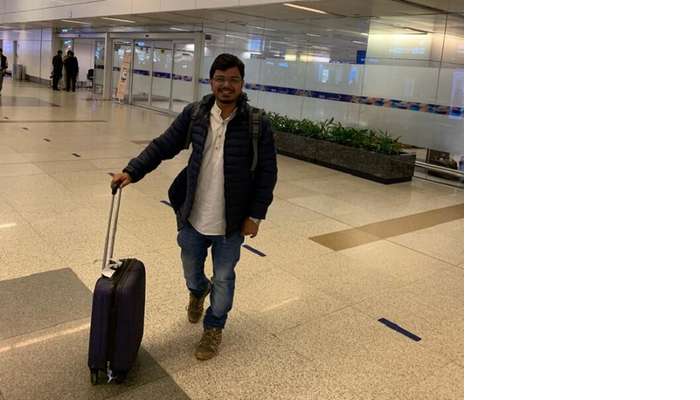 When we Nepal, one must dedicate a day to the adventure activities performed here and so did we. We went for a 25 minutes canoe ride which was a truly adventurous affair. Observing the flora and fauna of the places and taking a 1 hour long walk into the jungle was a thrilling expedition. We also visited the Elephant breeding center and fed little elephants. We also took amazing pictures of the cute animals, bathing in the river and playing among themselves. Travelers will enjoy many adventure activities in Nepal at affordable prices.
Our Customized Itinerary Of Our Friends Trip To Nepal
Day 1: Arrival in Kathmandu
Day 2: Arrival in Pokhara
Day 3: Drive to Sarangkot
Day 4: Arrival in Chitwan
Day 5: Sightseeing in Chitwan
Day 6: Drive Back To Kathmandu
Day 7: Fight Back Home
Suggested Read: Shopping In Nepal: A Handy Guide To Bargain And Buy The Best Nepalese Souvenirs!
Highlights Of Our Trip To Nepal
We truly loved the local folks of Nepal. Visiting Pokhara was one of the major highlights of the trip and is an awesome Place for Trekking, Paragliding & Bungee Jumping.
Our Overall Experience with Travel Triangle?
We had an awesome trip to Nepal! Miss Bipana Lama, the Travel Agent of TRAVHILL did a fantastic job planning our trip to Nepal. Bipana Lama specializes in Nepal and has many years of experience visiting as well as living there herself. I am generally a " do it yourself travel planner", however, in a country like Nepal, and with limited days, TravelTriangle really made all the difference in developing a well thought out plan. Every detail was arranged for us with the best of drivers, tour guides, and hotels. Although, everything went well the only thing that bothered me on the trip was that all through the trip, travel
Further Read: 10 Adventure Places In Nepal For The Thrill Lovers
Charming villages on the hills, unique wildlife and with a backdrop of mountains, Nepal is a great escape if you wish to lose yourself in the tranquility of the mountains. Customize a vacation to the snow capped mountains of Nepal with TravelTriangle .
Questions We Can Best Answer For Fellow Travelers
Q. Is Nepal safe for tourists?
A. Yes, Nepal is safe for tourists. One can trust the local as they are very friendly and can assist you on your trip. Yes. However, it is not advised to go in a bar or night club at Kathmandu(Thamel). There are not much ATMs around and it might cause problems at night.
Q. What kind of food is eaten in Nepal?
A. Dal-Bhat-Tarkar is a famous delicacy of Nepal. Generally, they eat Daal, Bhat, Tarkaari. But tourists should try the street food like momos, chili chicken, chow mien, etc
Q. What should I buy in Nepal?
A. When in Nepal, one can go for Pashima shawls, stone and bead jewelry, handicrafts, tea and spices, and trekking gears. You can also go for winter clothes, Original Rudraksha.
Q. Is Nepal expensive to visit?
A. No, Nepal is the cheapest place to travel in the world. One can enjoy trekking and experience a stay in the tree house while on a holiday in Nepal. But the transportation service is quite expensive, rest of things are very much cheap.
Comments
comments