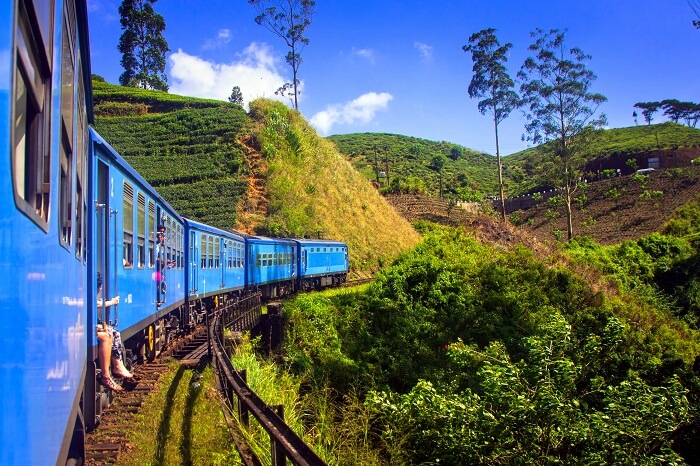 Sri Lanka is truly a paradise unlike any other on planet Earth. From enlivening sunsets on golden beaches, fresh aromas hanging over tea estates, leopards prancing about in thick jungles, to stunning Buddhist temples resonating vibes of peace and serenity, there's nothing that Sri Lanka doesn't offer.
But just as exciting as it may sound, a vacation in Sri Lanka can go horribly wrong if you haven't done your share of research prior to taking off for this teardrop-shaped island. Take a look at these Sri Lanka travel tips devised by first-timers as well as frequent travelers of this beautiful island nation before you commence your trip and while you're on it.
Some Useful Sri Lanka Travel Tips
If you're looking for the perfect destination for your next trip, it should definitely be Sri Lanka! And if that's where you're going, make sure you follow these given unsaid rules for a splendid holiday here.
1. Visa-On-Arrival? Not Happening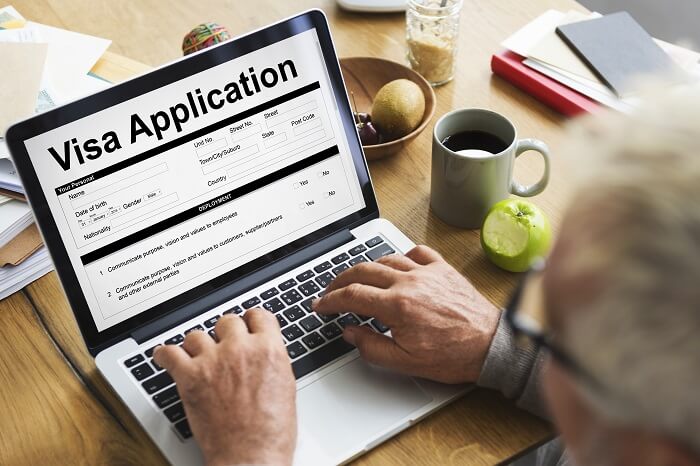 Though you might be under the impression that Sri Lanka offers visa on arrival like most Asian nations, that's not the case. But your sure can apply for the visa online! The process is hassle-free and not at all time-consuming. Sri Lanka's eVisa is a double entry visa for 30 days and the fee is minimal.
eVisa fee for SAARC countries: INR 1,300/- ($20)
eVisa fee for other countries: INR 2,275/- ($35)
Tip: You can apply for the eVisa here. Make sure you apply for it a week in advance.
---
Sri Lanka Holiday Packages On TravelTriangle
Book your Sri Lanka trip from TravelTriangle: Inclusive of Hotels, Sightseeing, Transfers, & Meals. Best Prices Guaranteed. Get Customizable Package & Free Guidance From Destination Experts. Book Now!
---
2. Hide That Buddha Tattoo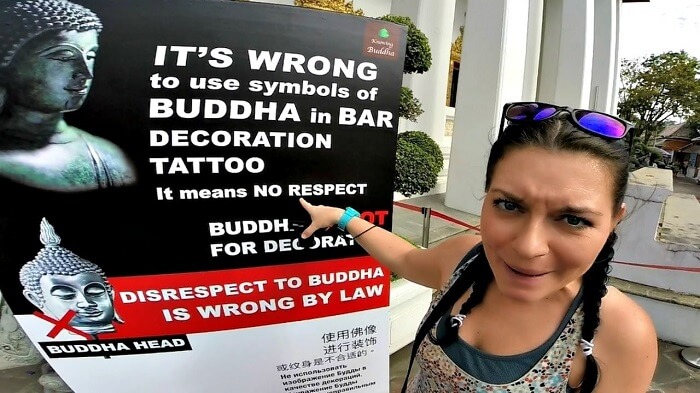 Must Read: 25 Soul-Satisfying Things To Do In Sri Lanka For Travelers Of All Types
Sri Lankans have zero tolerance for Buddha tattoos. Don't expect them to go all 'Atithi Devo Bhava' and ignore your body art if they find it offending. Most Sri Lanka tourist information guides say that Sri Lanka has a history of arresting and deporting tourists with Buddha tattoos. You might find it weird but many countries in the world regard the usage of religious symbols and objects in fashion or ornaments as disrespectful. Respect Sri Lanka's culture and hide that tattoo!
3. Don't Let The Tuk-Tuk Walas Con You
The tuk-tuk drivers in Sri Lanka might overcharge you seeing that you are a tourist. Make sure you confirm the fare from your location to the destination by at least three locals before getting into a tuk-tuk. You can bargain with the tuk-tuk drivers, but do so respectfully and without losing your cool. Sri Lankans happen to be very humble and honest folks, but many tuk-tuk drivers may not be since this is their only means of livelihood.
Tip: Ditch the tuk-tuks. The local buses are the best way to travel around Sri Lanka.
4. Wanna Ditch The Crowds? Go Off The Beaten Track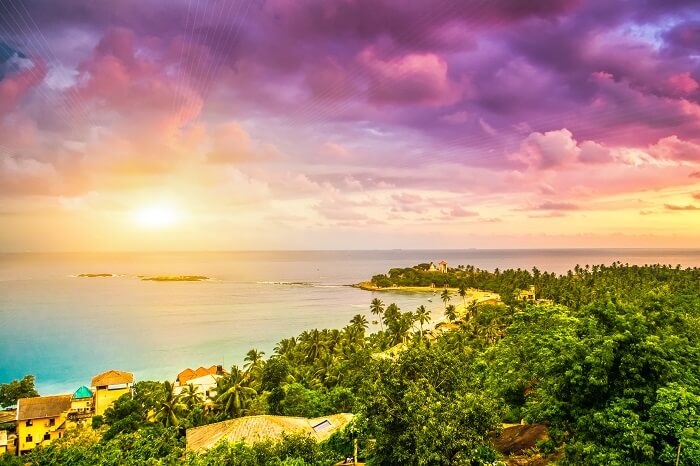 Anuradhapura, Jaffna, Yala, Negombo, Adam's Peak, Arugam Bay, Rambukkana, Uva Province, Ruwanwelisaya, Unawatuna – there are many unexplored places in Sri Lanka that are as enchanting as the popular ones. And the best part – here you're not likely to find armies of tourists photobombing your pictures or making you wait in mile-long queues outside the ticket counter.
5. Savour Every Bite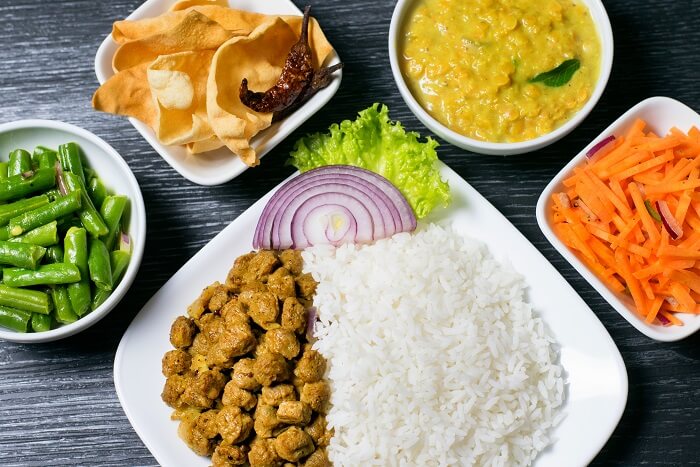 Sri Lankan cuisine is one of the most delicious in the world, so make the most of it while you're there! The average cost of a meal in a Sri Lankan restaurant is around 500 LKR.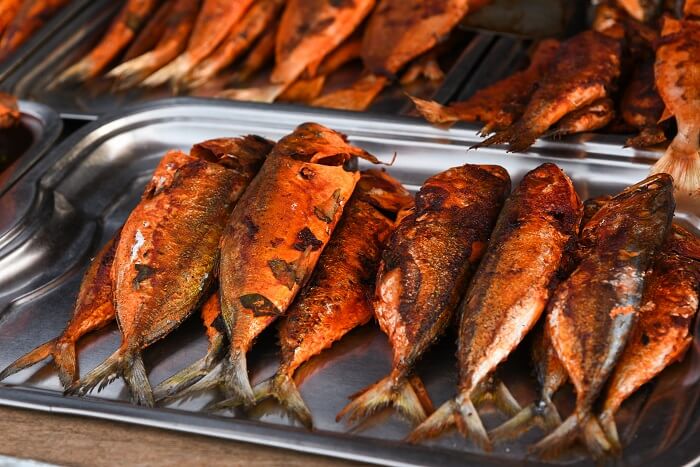 Suggested Read: Top 10 Things To Do In Kandy For Couples That Assure Ultimate Fun In Sri Lanka!
Rice and Dhal Curry is the most common (and surprisingly the most delicious) dish in Lanka and must not be given a miss. Other things one must try include Kottu Rotty (chopped flatbread stir-fried with eggs and vegetables), Pol Sambol (shredded coconut with red chilies, curry leaves, and herbs), spicy Egg Samosas, Egg Hoppers, and much more. Tip: Sri Lanka is a heaven for seafood lovers. One must-visit place for them is the Ministry of Crab in Colombo.
6. Don't Underestimate The Sri Lankan Rupee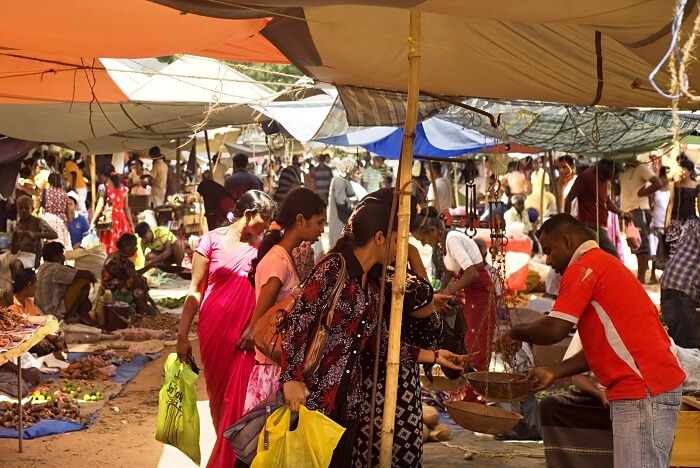 You might be feeling you won't have to spend a lot in Sri Lanka considering 1 Indian Rupee currently equals 2.39 Sri Lankan Rupee. Makes you feel richer, doesn't it? Well, brace yourselves. Shopping? Souvenirs? Turtle Hatchery? Watersports? Temple visits? Get ready to overpay at every destination where the locals know you're a tourist (which is basically the trend in every hot and happening holiday destination). But, hey, not everything is pricey. There are tonnes of experiences in Sri Lanka that don't dime a dozen. Tip: The websites of many tourist attractions in Sri Lanka show discounted ticket prices for nationals of SAARC countries, but they may not honour those prices once you get there. All sorts of Sri Lanka holiday advice would tell you to confirm such things beforehand.
7. Handicrafts? Trust Only Govt Certified Stores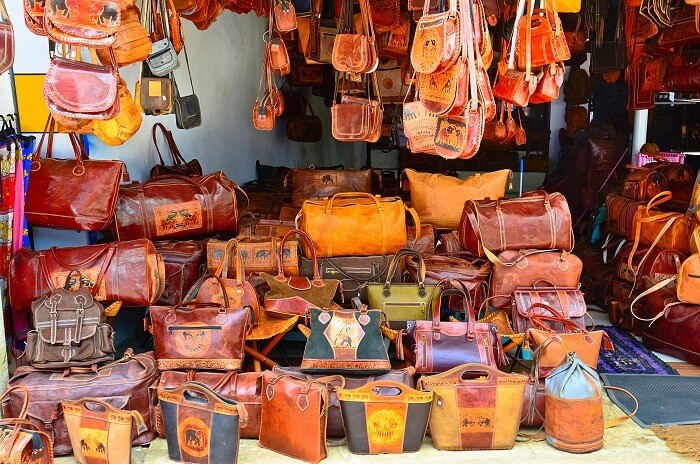 You'll find Sri Lankan handicrafts in almost all local markets where the shopkeepers would swear by its authenticity and quote the highest price. But make sure you do all your handicraft and gem shopping in Sri Lanka only from government certified stores. For gems, you can head to Hemachandras Ltd in Kandy. For handicrafts, you can try Orchid House (Galle), Lakpahana (Colombo), Laksala (Colombo), while for fashion-wear you can go to Odel in Colombo or Kandy.
8. Try Arrack – Lanka's Local Brew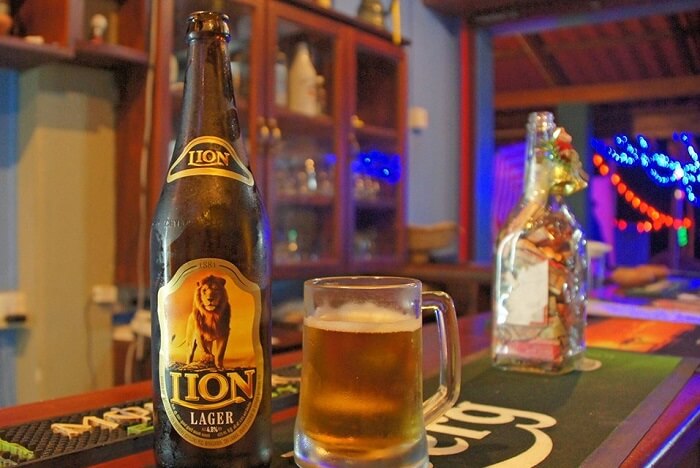 Suggested Read: Your Complete Guide To Yala National Park, Home Of The Sri Lankan Leopards
Arrack is Sri Lanka's local spirit and trying it will definitely be a unique thing to add to your trip planner. It tastes somewhat like rum and is made out of coconut flowers. You must also try the popular local beer – Lion Lager. But make sure you buy these only from authorised liquor stores.
9. Female Trippers, Don't Hesitate To Go Solo
Sri Lanka is a great destination for women who like to travel solo. One is not likely to face any safety issues in Sri Lanka as such, owing to the fact that Sri Lankans are generally very polite and respectful people. You might come across males urging you to befriend them to the point of annoyance, but as per the simplest of Sri Lanka travel tips, you can politely refuse and move on.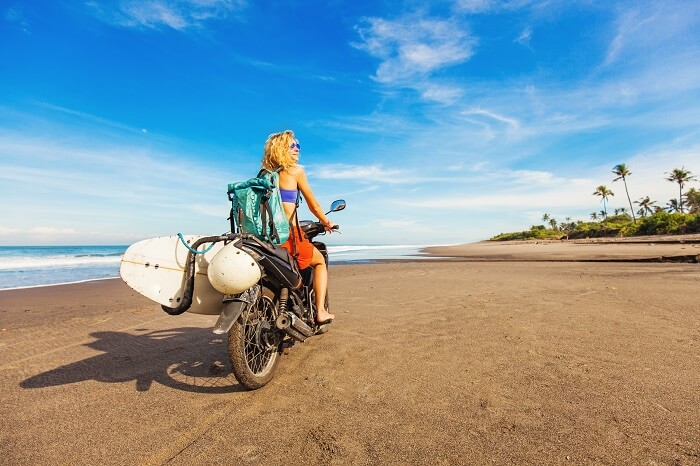 Just as a simple safety measure, the best Sri Lanka travel guide would suggest you dress sensibly and make sure that your hotel staff and a family member is always aware of your whereabouts at all times.
10. Annoying Plug Point Problems? Not Anymore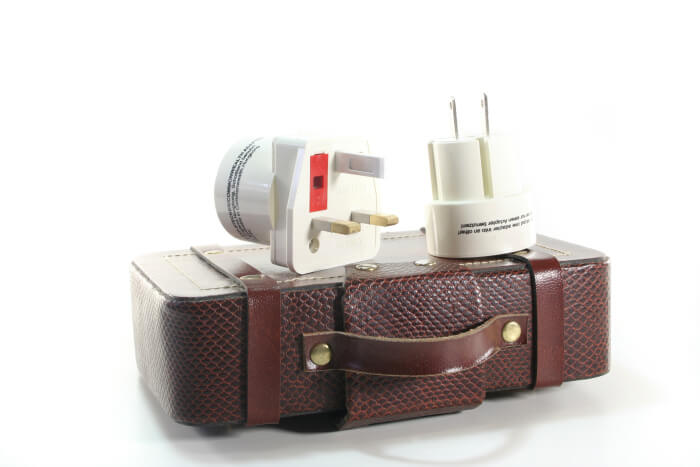 Most hotels in Sri Lanka have an all-in-one electrical sockets with type D, M, G, and C chargers. Though you can carry a universal adapter just in case but you might end up never having to take it out of your bag!
11. Plan In The Right Season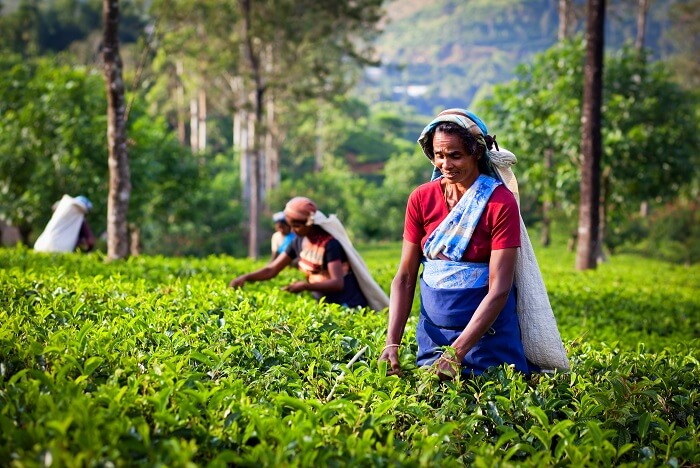 Suggested Read: 15 Best Sri Lankan Restaurants That Will Satiate Your Food Cravings Like None Other!
Though the weather in Sri Lanka remains fairly constant year-round, most Sri Lanka travel advisory would recommend you travel between the months of December and May to avoid the blazing temperatures. One can also visit during the monsoons. The amazing weather, the fresh greenery, and no crowds make it an ideal Sri Lanka travel season.
12. Ride That Cute Train Around Ella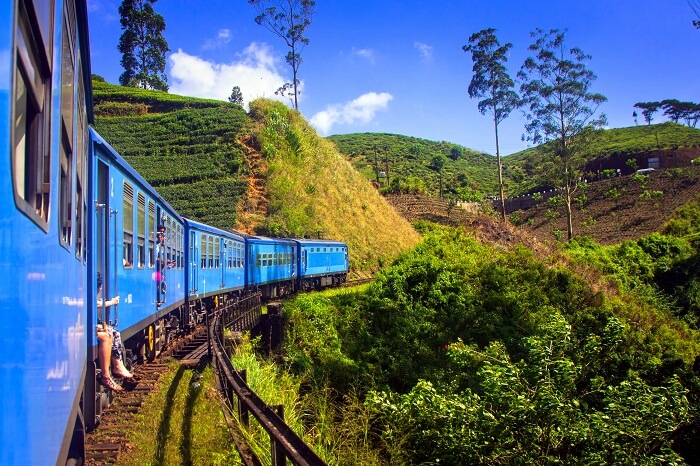 Oh, you absolutely must! RIding through the most bewitching of landscapes – tea estates, forests, waterfalls, hills, bridges – is something you'll cherish for the rest of your lives. Everyone who try this end up falling in love with this part of the world, and this clean, slow-moving locomotive of Ella has a great contribution in that! Besides, the train fare is dirt cheap, so if you're planning a budget trip, this could be a wonderful addition to your list!
13. Don't Rely On ATMs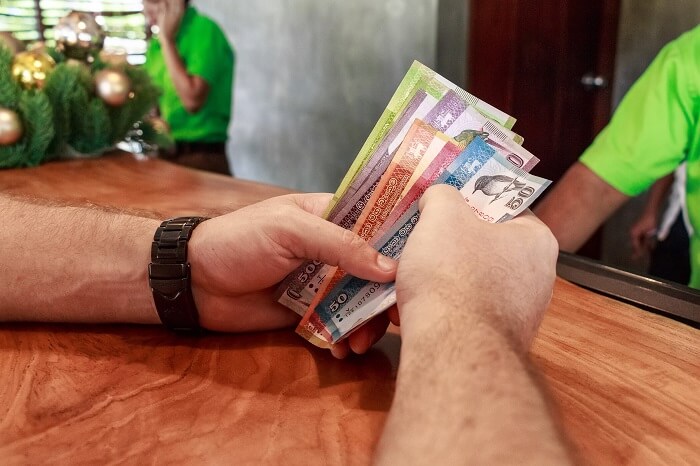 Don't be surprised to find that most ATMs in Sri Lanka do not issue money to foreign cards, even in major towns like Colombo and Kandy. Even many of the hotels in Lanka have not made credit card withdrawals available.
14. Watch What You Wear Inside Buddhist Temples
Your shoulders and legs should be covered inside a Buddhist temple. Simply covering your shoulders with a scarf (and making sure it doesn't come off!) would do it.
Also, you're not supposed to cover your head in a Buddhist temple, unlike many temples and shrines in India. Make sure you follow these clothing tips for traveling to Sri Lanka at all times to save yourselves unnecessary embarrassment inside holy sanctums.
Suggested Read: Sri Lankan Cuisine: 10 Dishes That'll Make You Want To Visit Sri Lanka
15. Get A Local Sim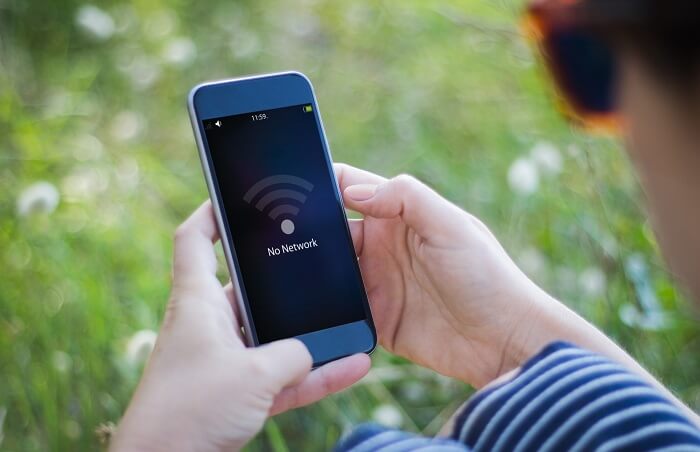 Most international networks don't work in Sri Lanka, and you surely don't wanna spend your trip walking around trying to desperately find a signal. Get yourself a local sim card at the airport itself along with however much data you need for Internet. It won't cost much. And if you forget to get one at the airport, you can always ask your hotel staff to arrange you one or get it from the nearest market yourself.
Suggested Read: Sri Lanka In January: Places To Visit And Things To Do On Your Vacay
16. Budget Stay? Luxury Resort? Backpacker Hostel? Lanka Got It All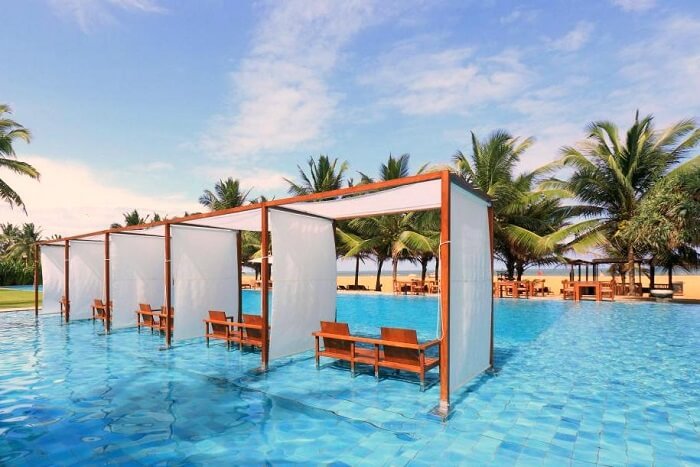 Image Source
Many travelers around the world believe that there aren't many accommodation options in this country. Well, you'd be surprised to find an enormous amount of hotels, hostels, inns, guest houses, villas, camps, homestays, and resorts in Sri Lanka. From budget to luxury, every part of Sri Lanka has a huge array of places to stay. When it comes to quality, services, and hygiene, you'd be surprised to find that your whims are taken care of even in small 2-star hotels!
These are just some of the tips that ought to be in your Sri Lanka trip planner for a memorable holiday. If you got any more Sri Lanka travel tips to share with the world, put them down in the comments below and we'll be happy to include them here.
Further Read: 8 Romantic Things To Do In Sri Lanka For Newlywed Couples
So, what are you waiting for? Book your trip to Sri Lanka right away and witness this paradise in its full glory.
---
Looking To Book An International Holiday?
Book memorable holidays on TravelTriangle with 650+ verified travel agents for 65+ domestic and international destinations.
---
Comments
comments