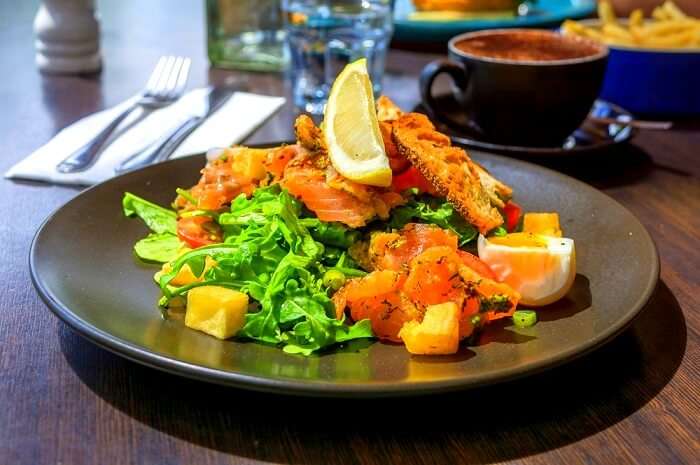 The sizzling of the grill, the sound of frying, and the aroma of freshly prepared meat, the Australian food is a diverse menu with a rich variety of meat. From fish to beef, and even Kangaroo and Emu meat, delicacies in Australia aren't less. For some foodies, the real adventure lies inside a restaurant, but surely, there's more to the street of any place than the closed walls of an eatery. And so, here we are with the best of street food in Australia that you ought to try on your next trip!
One of the main aspects of Australian street food are the markets. Quite common in Sydney, but also located in other parts of the country, they are a kind of a celebration of fresh produce and of course street food. Some of the markets that are worth looking out for are Bondi Farmers Markets and Kings Cross Organic Markets in Sydney.
Out of all the delicacies available on the streets of Australia, some of them are just too special to not mention. Meat Pies are a traditional dish, while Chiko Rolls have been inspired by the famous Spring Rolls. Irrespective of the origin, once you delve into these delicious treats, all will be forgotten! Gorge on the meat and fish here, after all, it is Australian Street Food that we are talking about!
10 Street Food Delicacies You Ought To Try In Australia
While there are innumerable cuisines to try in Australia, here's a list of 10 food options that you must try on your next trip. Take a look!
1. Barbecued Snags
Available at almost all the street vendors across the country, Barbecued Snags define Australian food culture. With a variety of meat rolled into a sausage, dipped generously in garlic butter and then barbecued, it is no wonder that this is one of the most loved snacks here!
Suggested Read: Meditating In This Crystal Castle In Australia Will Keep All Your Woes At Bay
2. Barramundi
Soft buttery meat with crispy skin, a plate of Barramundi is a perfect piece of fried fish. People often take it up a notch by decorating it as fish steak, but Barramundi can best be enjoyed on the streets of Australia.
Must Read: This Viking Restaurant In Australia Will Excite The Thor Fan & Foodie In You
3. Pigs in a Blanket
For those of you who are wondering, what is the most popular food in Australia, well, Pigs in a Blanket seems like the right answer! A double dose of delicious meat is what this often-called sausage is like. Give up the bread and load more on the meat!
Suggested Read: Gold Coast Nightlife: 10 Clubs Where The Party Goes On All Night All Day
4. Fish and Chips
Set out to the beach, and the popular Australian food on the shore is the good old Fish and Chips. With the most delicious fresh fish in its waters, this country has to be the best place to eat seafood. Small vendors along the beach offer delicious fish and chips in small portions, perfect for a snack!
Must Read: Food Festivals In Melbourne: Indulge Yourself With Delicious Cuisines & Exciting Events
5. Meat Pies
Been to Australia and not had the famous Meat Pies? Impossible! Of all the things to eat in Australia, this is one that is a permanent on every foodie's list. This flaky dish is packed with various combinations of meat, available as a snack, or even a fancy meal. Pair it with gravy and mashed potatoes to have a filling meal at one of the gourmet restaurants, or just get a piece at the local vendor!
Suggested Read: Shopping In Australia: The Answer To What And Where To Buy During Your Tour Down Under!
6. John Dory fillets
A happy resident of the Australian waters, John Dory is a type of fish which is also one of the much-loved Australian snacks. Often served with chips, salad, or even mashed potato, this on the go snack is delicious, especially the ones with a dash of herbed oil!
Suggested Read: Queensland In June 2022: A Pocket Guide For Planning A Perfect Vacation!
7. Dagwood dog
Another food to try in Australia is Dagwood Dog. Meat on a stick, deep fried to crisp, and topped with tomato sauce, this delicious treat is permanent on the menu at any food market, carnival, and fair.
Suggested Read: 10 Famous Australian Drinks That You Must Taste For An Eventful Holiday
8. Chiko roll
Part of the Australian culture of food, Chiko Rolls are like spring rolls, with a variety of vegetables and beef as the stuffing. This stuffing often varies from shop to shop! Since it is one of the most easily available snacks, they are the easiest option for a hungry belly.
Suggested Read: 15 Thrilling Festivals In Australia In 2022 That Will Give You Major FOMO!
9. Crab sticks
Unlike its name, Crab Sticks are not made out of crabs. In fact, small pieces of fish are dipped in batter and fried in the shape of crab legs! A fun dish to explore especially for kids, you must try it while here.
Suggested Read: 14 Water Sports In Australia To Give You An Adrenaline Rush In 2022!
10. Hamburger with beetroot
While many outsiders find the addition of a slice of beetroot to a classic hamburger unique, this is what makes the Australian burger special! A crispy beef patty, soft burger buns, veggies, and a slice of beetroot finishing it, it cannot get any better than this!
Further Read: 5 Places To Go For Bachelor Parties In Australia
There are many more street food dishes that should have made this list. But here are our top favorites that you ought to have on your next Australian holiday with TravelTriangle!
Frequently Asked Questions About Street Food In Australia
Are the street foods available in Australia the best to taste by non-vegetarians?
Yes, most of the street food dishes are made of meat and fish. They are the best places to taste a variety of non-vegan foods by non-vegans on Australia tours.
Which are the affordable and common staple food of Australia, which is also available with street food vendors?
You can find Chicken Parmigiana with most of the street food places. It is also a staple food for Australians.
Are there Kangaroo meat available with street food stalls in Australia?
Yes, Kangaroo meat is one of the other meat varieties of food available in Australia. You must try a Grilled kangaroo as street food in Australia. It has Omega 3 and more proteins than other meats.
Is it possible to get authentic Australian cuisines with street food sellers?
Yes, a few of the street food sellers only make authentic Australian cuisines only. Here, you can taste the popular meat foods made of crocodile, emu, and Kangaroo.
Which is the popular and affordable grilled food item in Australian street foods?
You must try Barbequed Snags. This is a non-vegan popular and affordable grilled food item in Australian street foods.
What are the quick food items available for the vegans with Australian street food sellers?
The vegans can try Veg Burger, Fairy Bread, Veggie Pies, and Veg Pizzas as the quick food items available for the vegans with Aussie street food sellers.
---
Looking To Book An International Honeymoon?
Book memorable honeymoon on TravelTriangle with 650+ verified travel agents for 65+ domestic and international destinations.
---