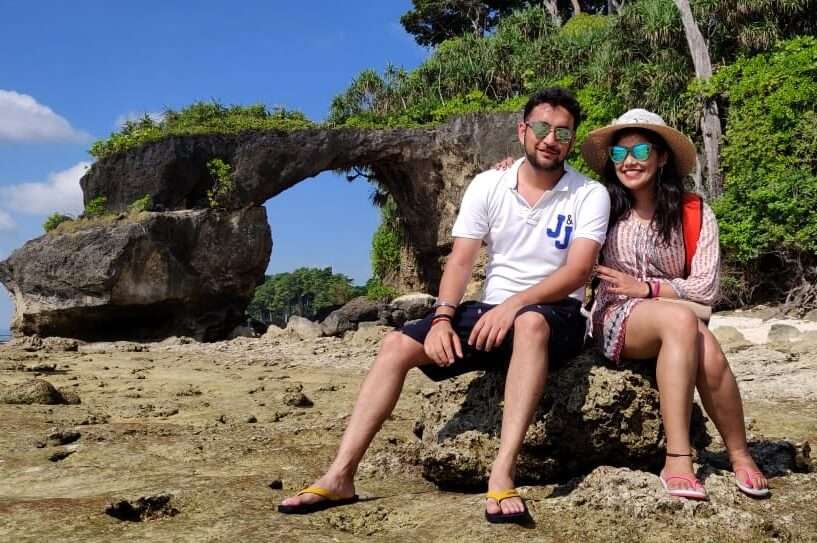 If I could throw a dart at a map and travel to any place in the world, you best believe I would. And to have found someone that loves traveling and discovering new cultures as much as I do is a blessing. So when it came to our 1st anniversary, we were both just as thrilled. My husband really wanted to visit the Andaman for our honeymoon but I was all for Seychelles. So this time, we called it a truce and decided to take a romantic trip to Andaman which turned out to be a great decision.
While we were looking for packages, TravelTriangle had popped up on our computer screen a couple of times and so we decided to give it a try. And I'll have to say that having an efficient travel organizer plan out your trip can make all the difference. You don't have to worry about booking or travel, all you have to do is show up and have a great time. Customizing the package as per our preferences was a great change from the fixed itineraries that we were used to. Before I go on about all the fun we had, here are a few details of my trip:
Romantic Andaman Package Details
Trip Type: Romantic
Cost: INR 57000
No. Of People: 2
Duration: 5 Nights 6 Days
Inclusions: Breakfast, Airport Transfer, Ferry Transfer, AC Cabs, Entry Tickets To Monuments & Museums, Guide Fee, Permit Cost, Parking Fee
Exclusions: Lunch, Dinner, Airfare, Water Sports, Personal Expense
23 Fascinating Hotels In Havelock For A Wondrous Holiday In Andaman
Day 1: Life's a beach!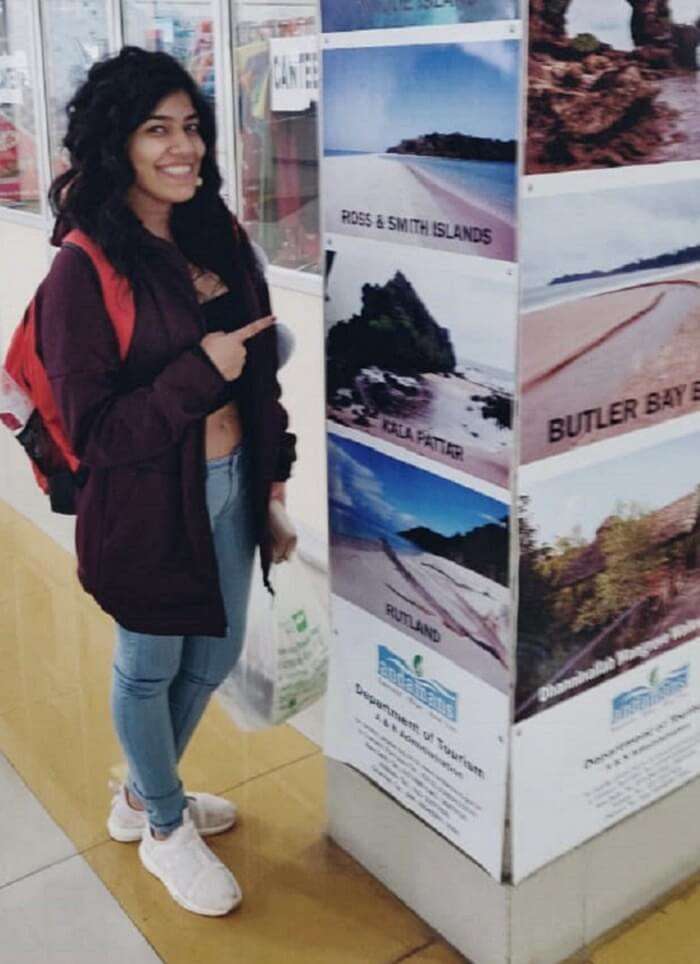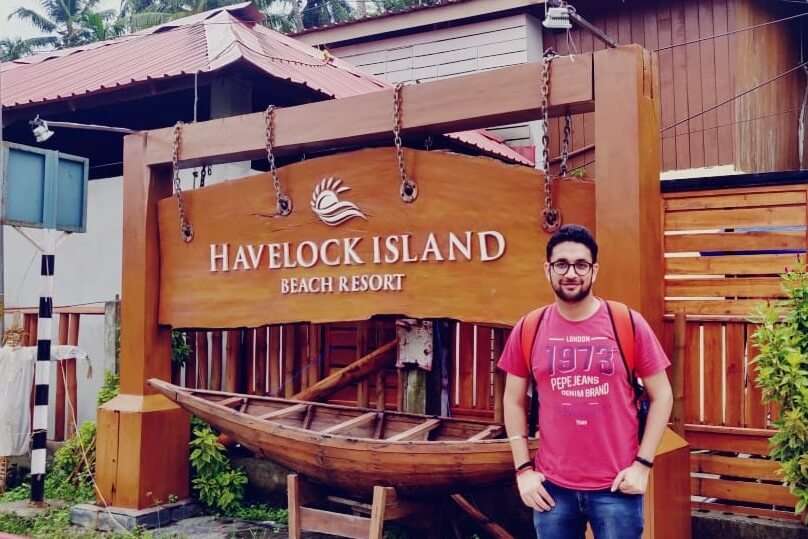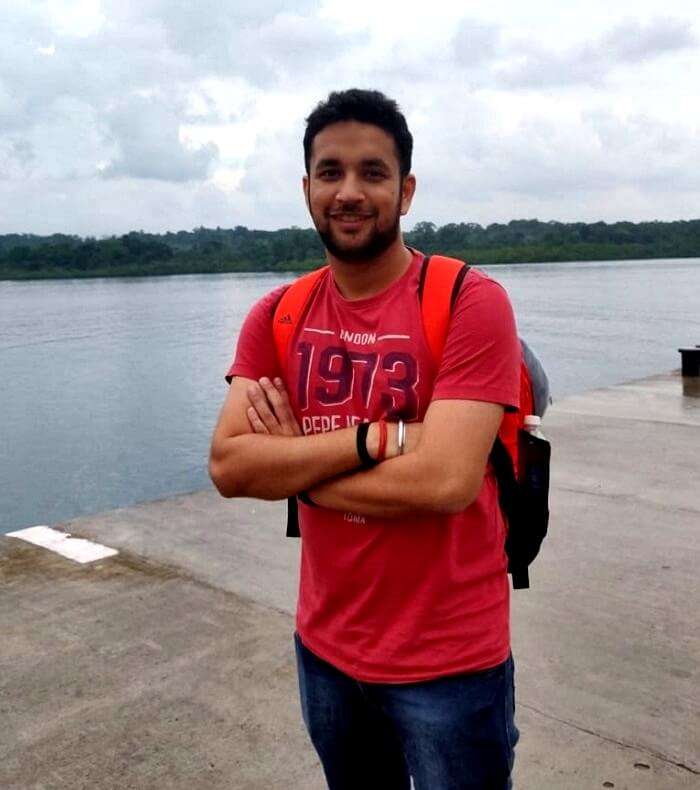 We arrived in Port Blair at around 10 in the morning and were greeted with a beautiful anniversary cake which was such a nice touch. We then headed to an Indian restaurant named Ananda for a hearty breakfast and some really great coffee.
Once we were full, we made our way to the ferry that brought us to Havelock Island where we checked into our resort. The resort was a wonderful beach facing property with well-equipped rooms. However, we were a little disappointed to find out that the washroom was not functional (which was later fixed by the hotel).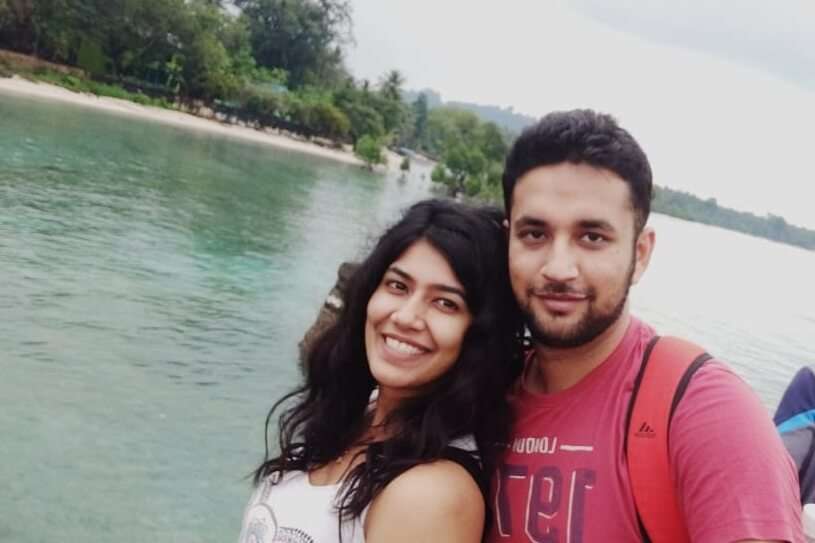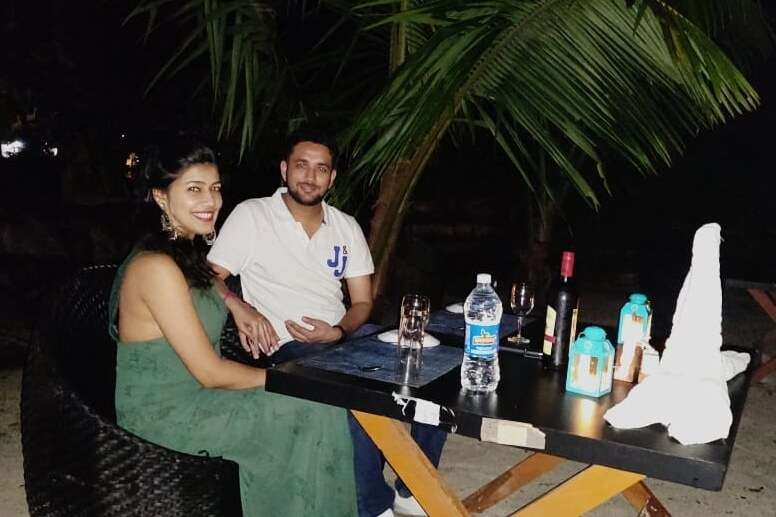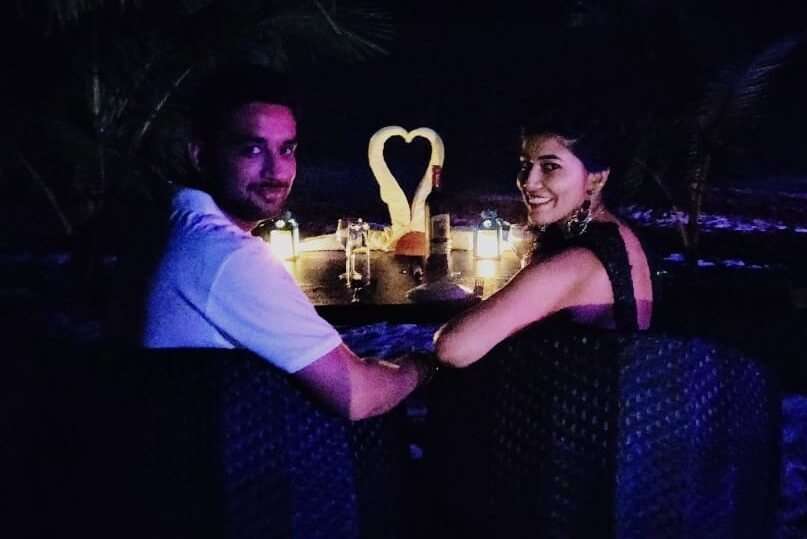 Today, the hotel had a barbeque and DJ set-up by the beach. But I had other plans! I wanted to surprise my husband with a romantic candlelight dinner facing the mesmerizing ocean. Listening to the waves lashing against the shore as we enjoyed delicious meals was truly an evening well-spent.
Day 2: Finding Nemo!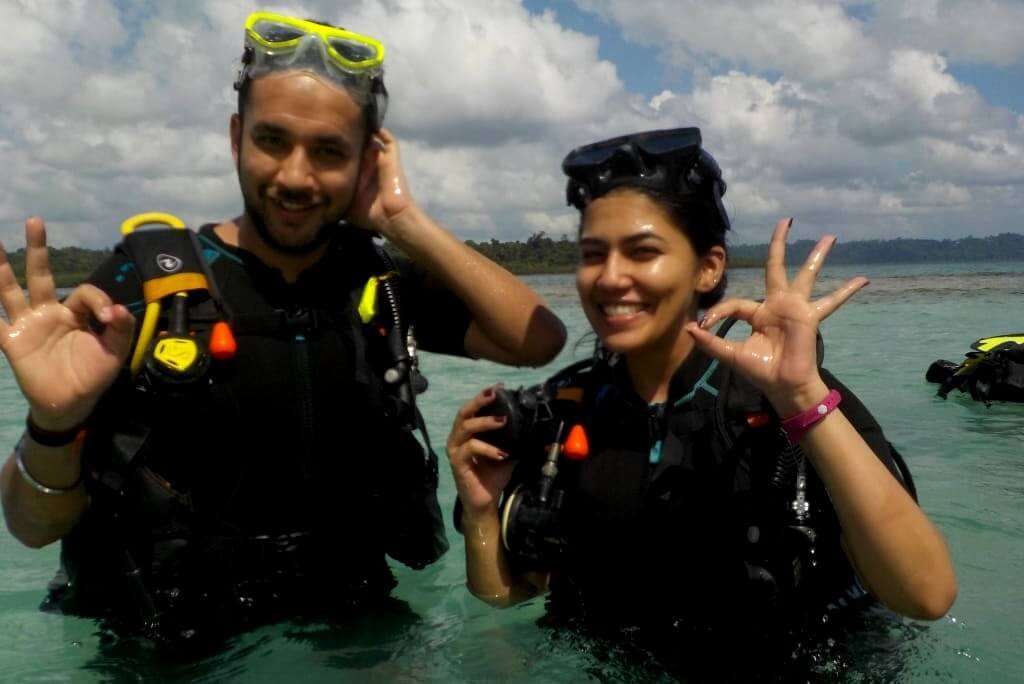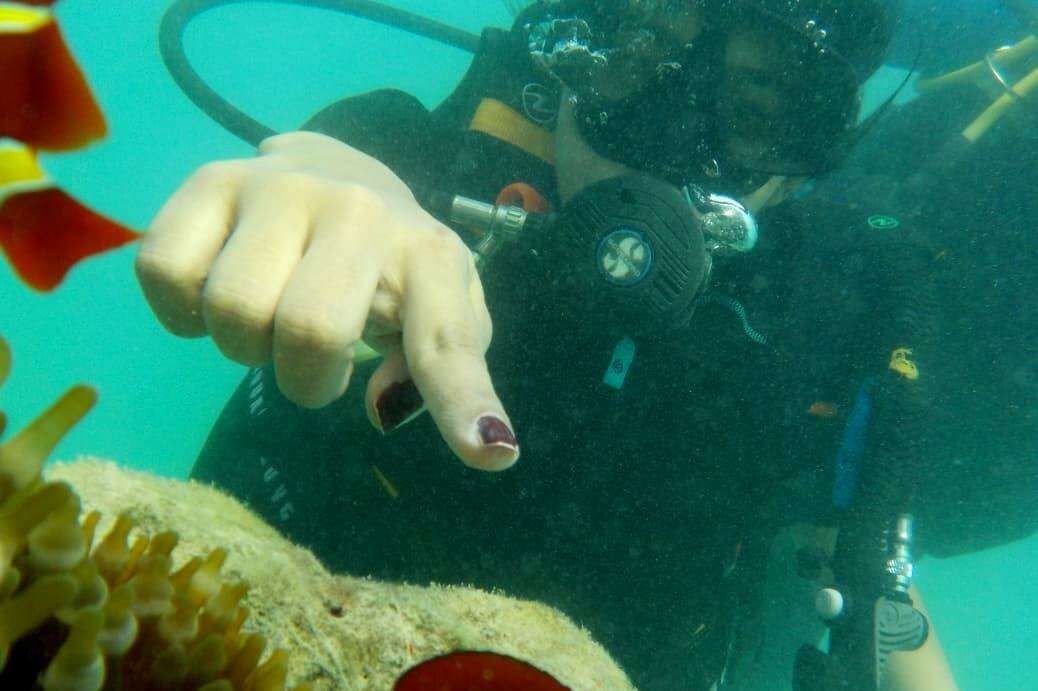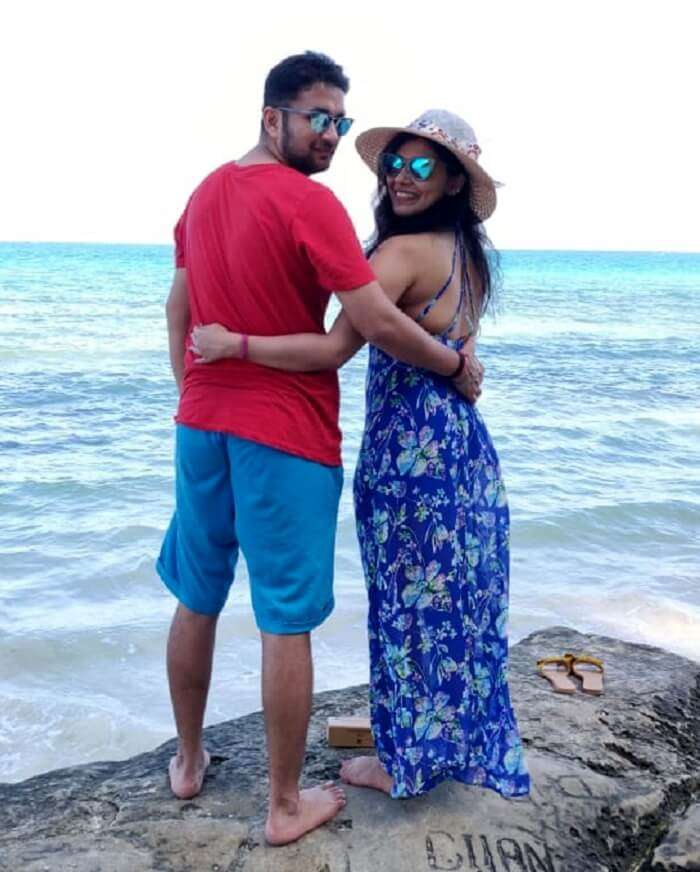 Today, we woke up super early to catch the sunrise, and let me tell you, that it was simply spectacular. The birds chirping and the view of the glistening ocean was a great way to start our day. We took a bunch of photos together to capture this exquisite moment. Later, we headed back for a light breakfast and got ready for the rest of the day.
All set in our scuba gear, we dived in to explore the breathtaking underwater world. Scuba diving is something you just cannot miss when in Andaman. There were so many exotic fishes, including little Nemo (a clownfish) that we were so delighted to see. After a tiring scuba session, we came to the resort, to be upgraded to a better cottage (Thank God!).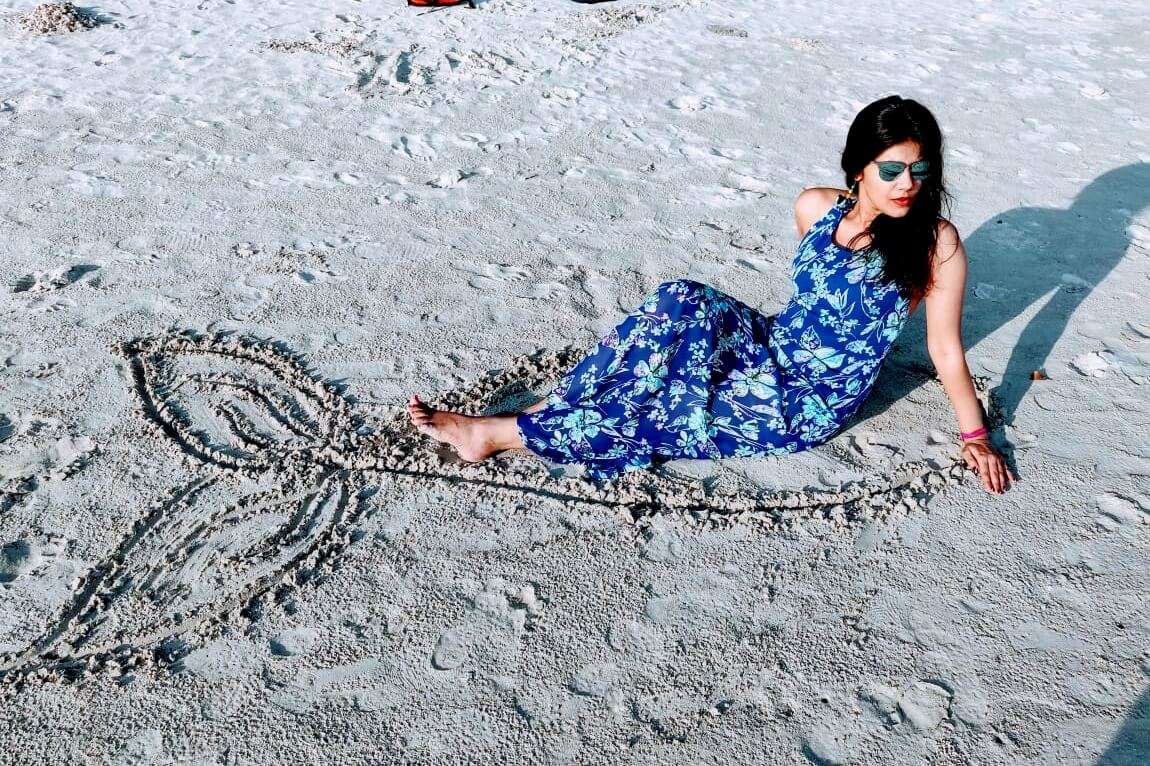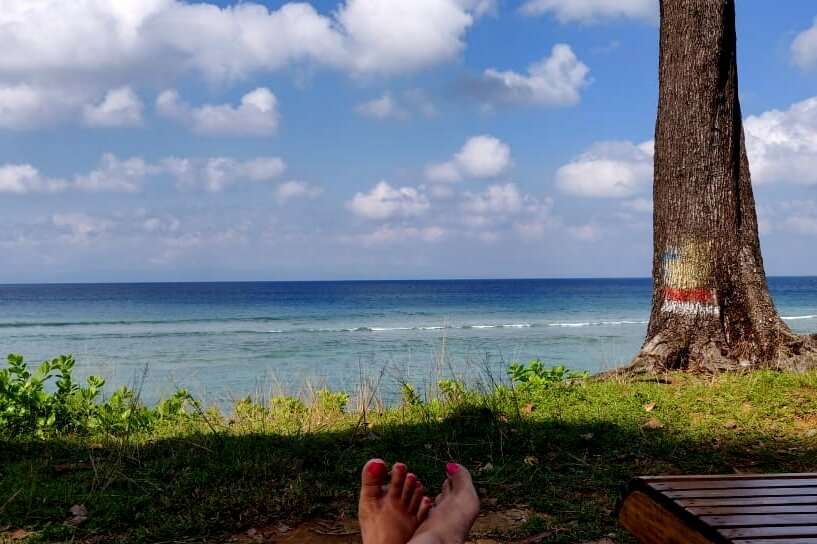 We relaxed at the cottage for a while and then made our way to Radhanagar Beach, for lunch. I'd heard quite a bit about this beach but it is only when I get there, that I was awestruck by its beauty. A perfect curve of white sand along the beautiful blue sea is a sight to behold. Tarsh (my husband) and I had a great time here, relaxing by the beach, building sand castles (which didn't look like castles at all!) and enjoying the cool waters. There are a number of eateries on the beach serving light snacks like Maggie and Pakoras. There is also a flea market at the entrance of the beach where you can shop.
For dinner, we wanted to have something different so we went to a cafe nearby that was well-lit and had a vibrant ambiance. Live music and great food are an excellent combination. After we had satisfied our hunger pangs, we headed back to our resort for a good nights sleep.
Cruise To Andaman: 2022 Guide To Fares And Ferries From Kolkata, Chennai, Vizag
Day 3: Living the island life!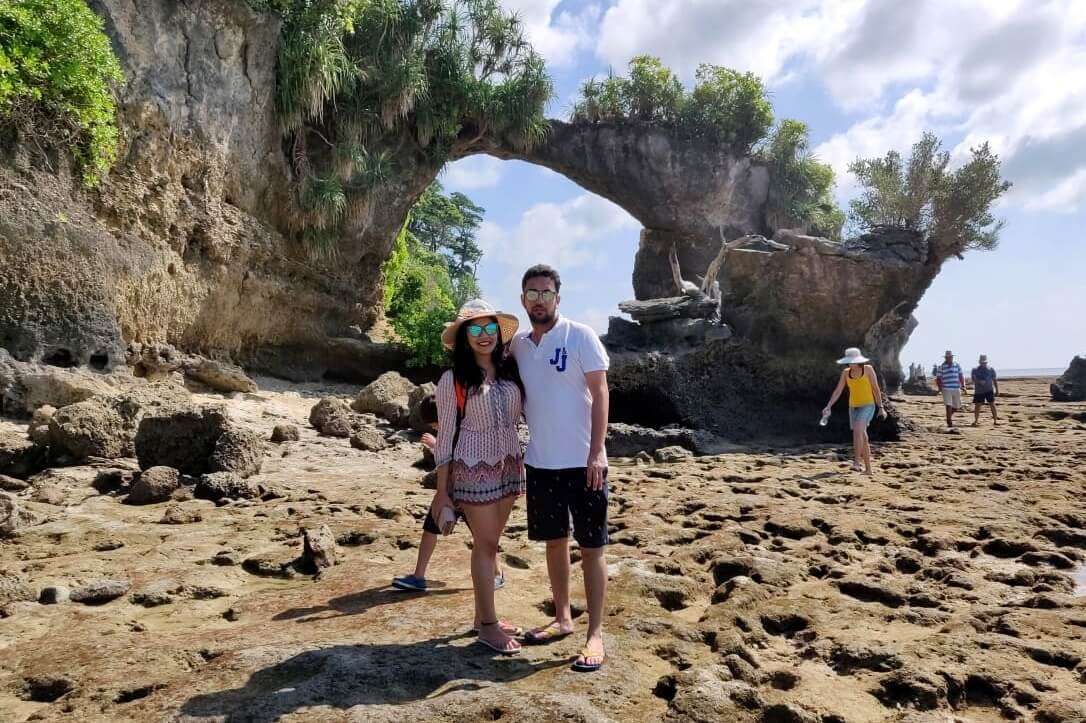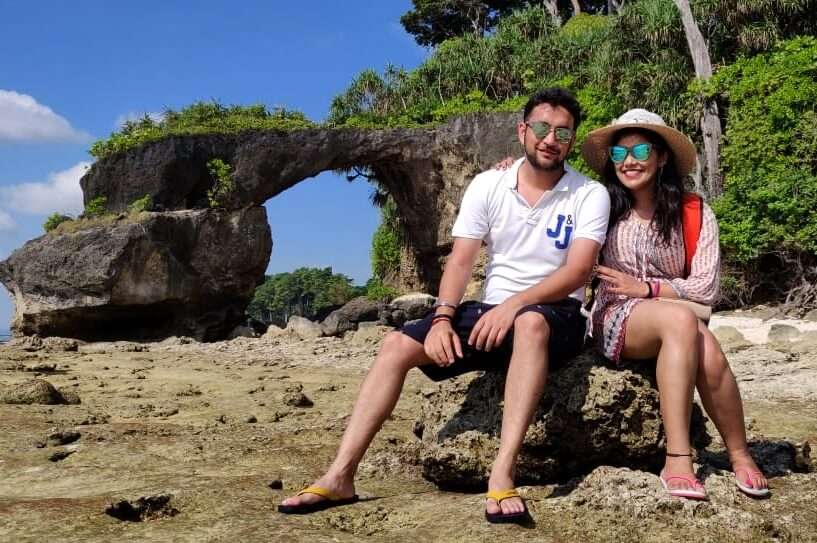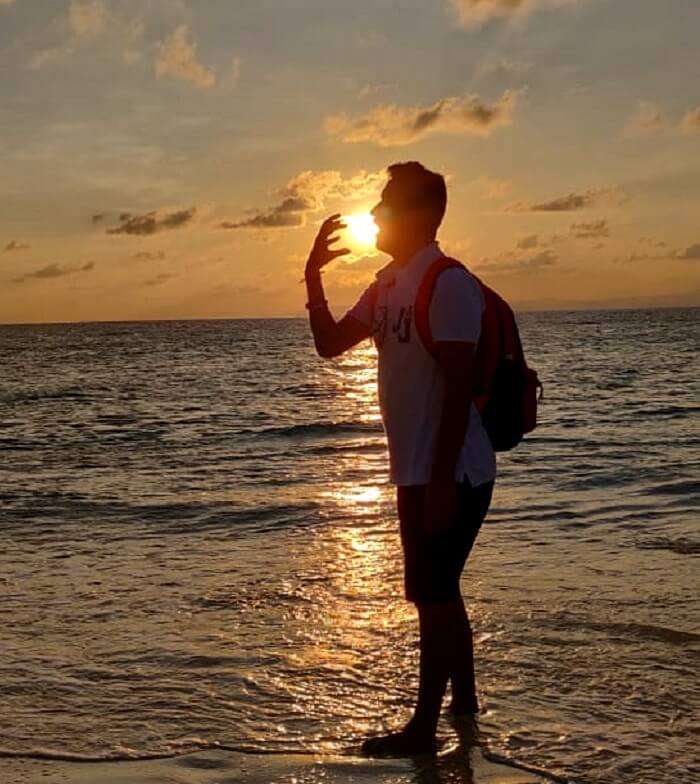 Another day, another adventure! We woke up and feasted on a delicious breakfast, after which we were transferred to Neil Island. Here, we checked into the Pearl Park Beach Resort which is at a walkable distance from Lakshmanpur Beach. Once settled, we decided to go out and visit the natural bridge. You really can't miss this beautiful spot when you're on Neil Island, it's a great place to take some aesthetic photos for the gram. Later, we headed to a Dhaba near our resort for some desi food.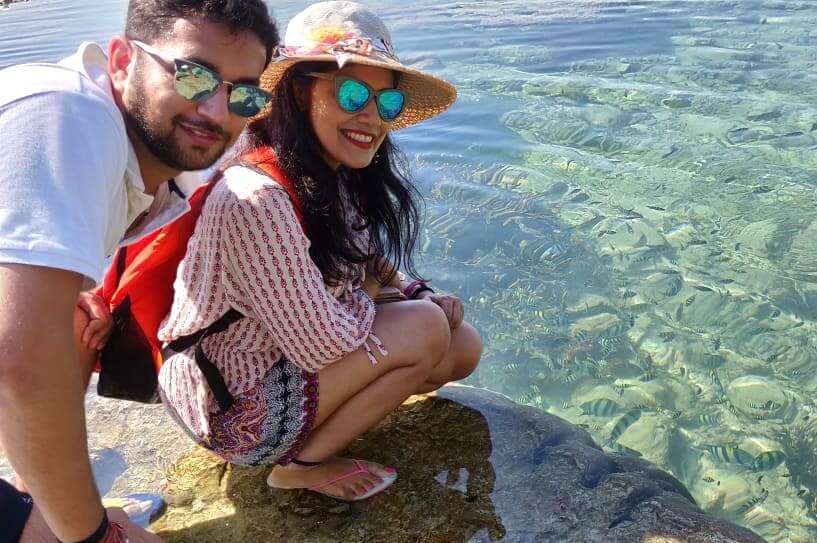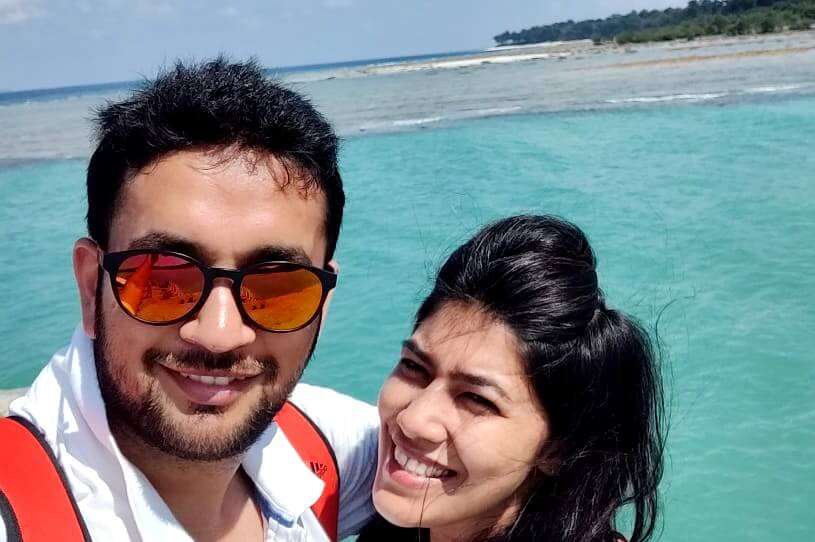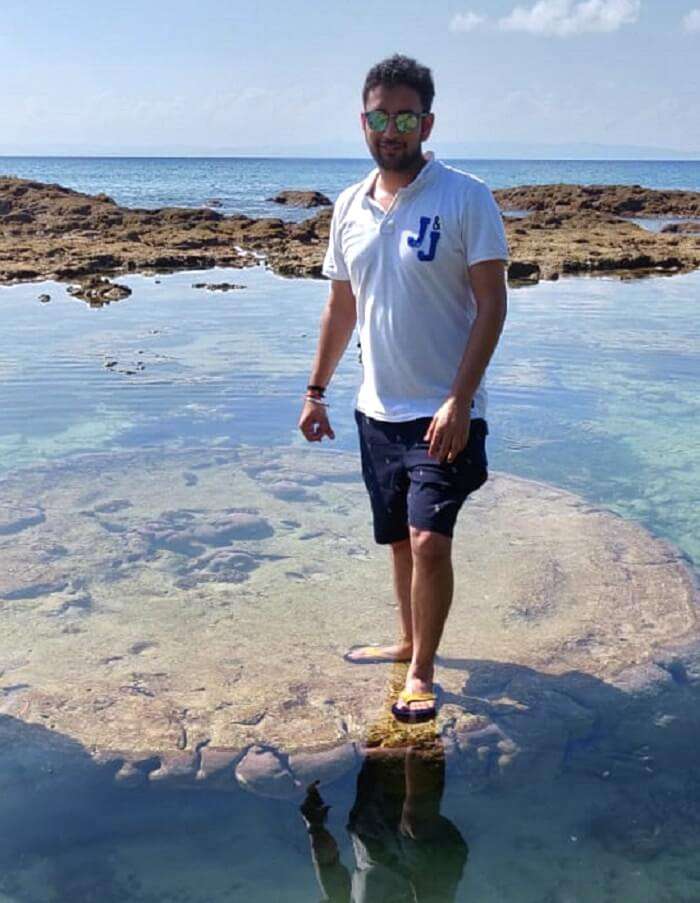 In the evening, Tarsh and I wanted to relax so we made our way to the beach. It was a beautiful time resting by the beach as the sun went down.
Day 4: Riding the wave of thrill!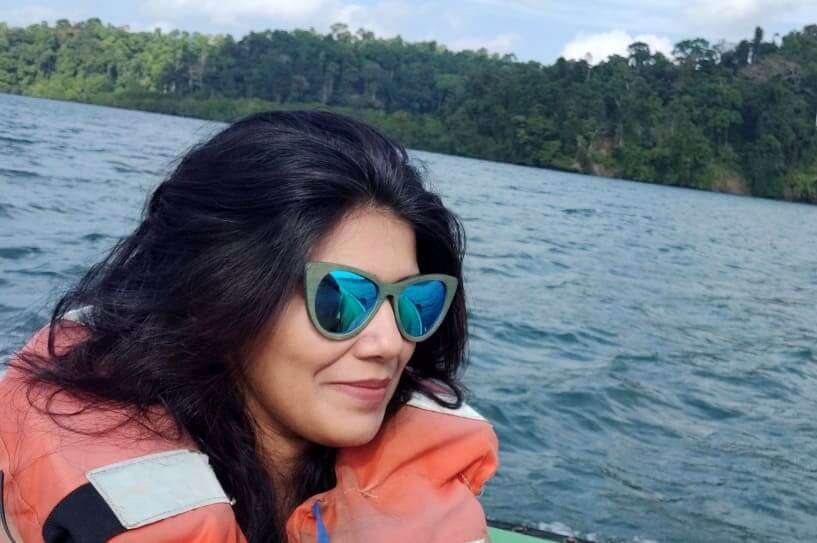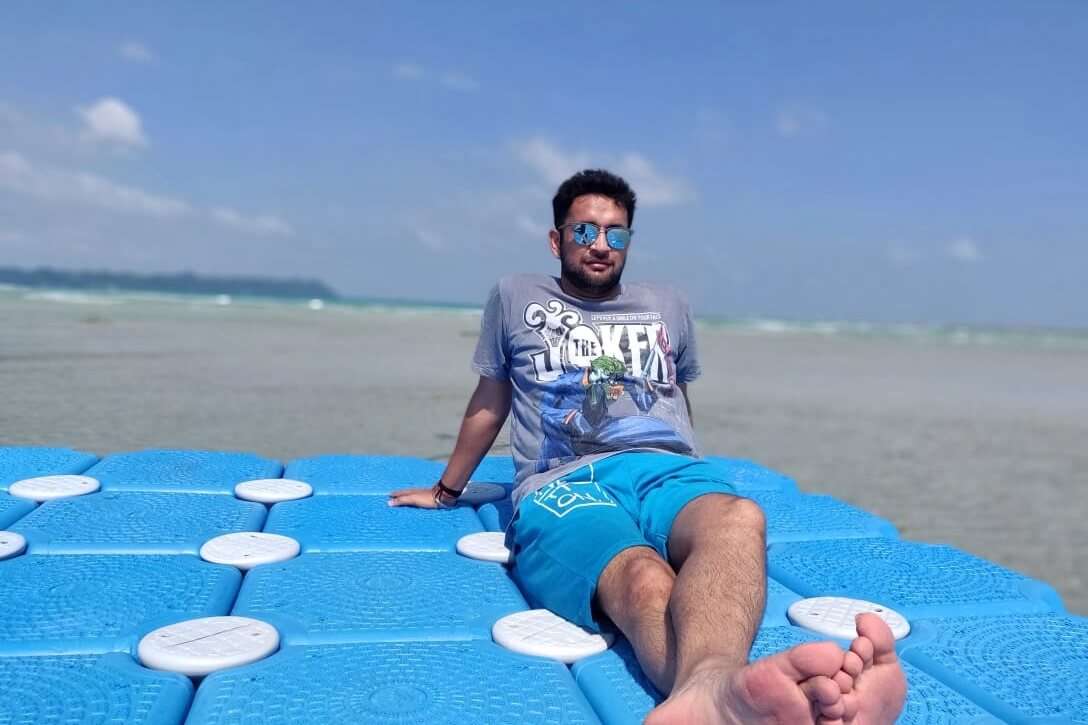 We woke up super psyched about today! After breakfast, we headed to Bharatpur Beach to enjoy some exciting water sports. The water at the beach was beautiful and so clear, it was mesmerizing. We took a glass boat ride which was truly a unique experience. After we had our share of fun, we decided to visit the Sitapur Beach which is comparatively quieter and just what we needed to unwind after a tiring day.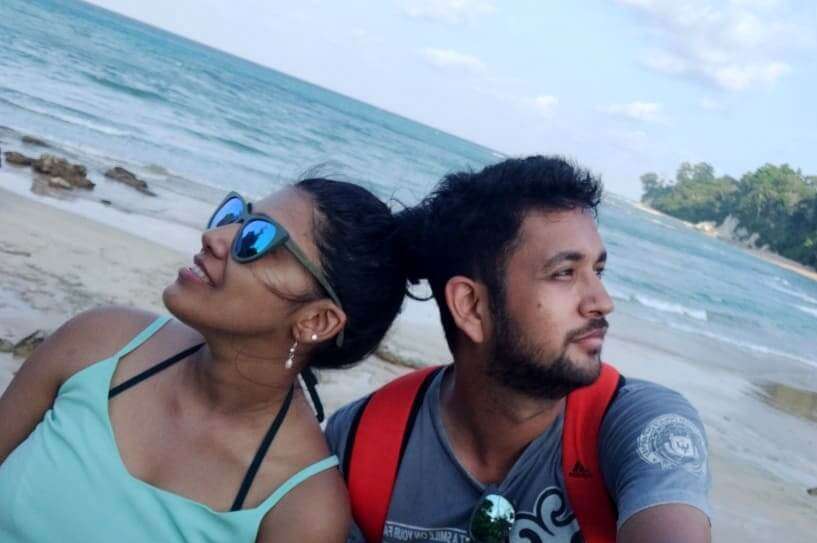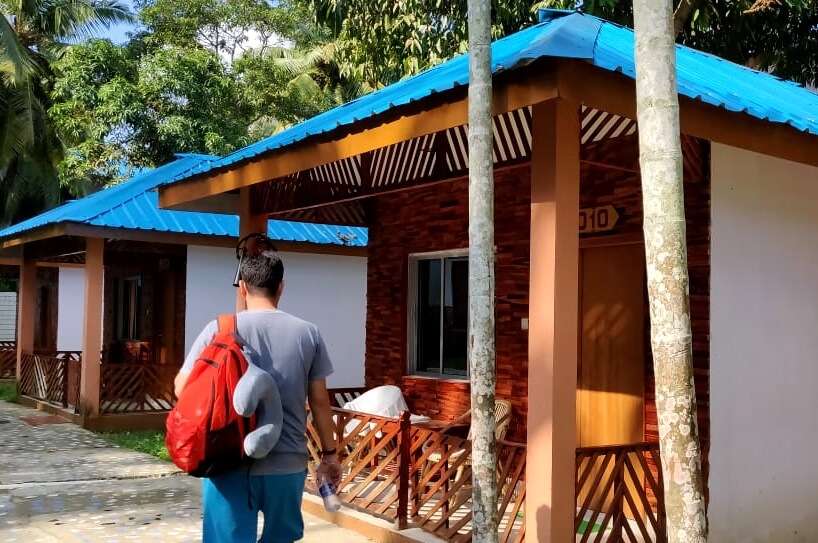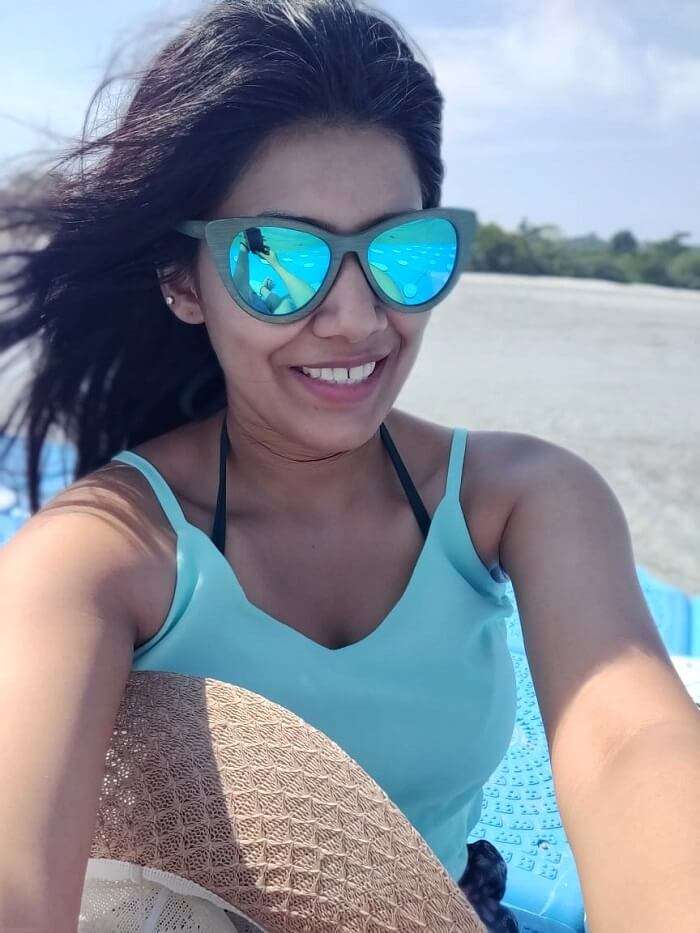 Once we were all recharged, we geared up to catch the ferry that would take us to Port Blair. I was starting to get anxious since I wanted to reach Port Blair in time and catch the light and sound show at the Cellular Jail. Luckily, we made it just as the show started, which was just beautiful. Portraying the struggles of our freedom fighters, the entire depiction gave me goosebumps.
After a great action-packed day, we called it a night and checked into our Hotel in Port Blair for a peaceful nights sleep.
18 Best Restaurants In Andaman That Prove The Island Has A 'Paradise' For Every Foodie!
Day 5: Time for a roadtrip!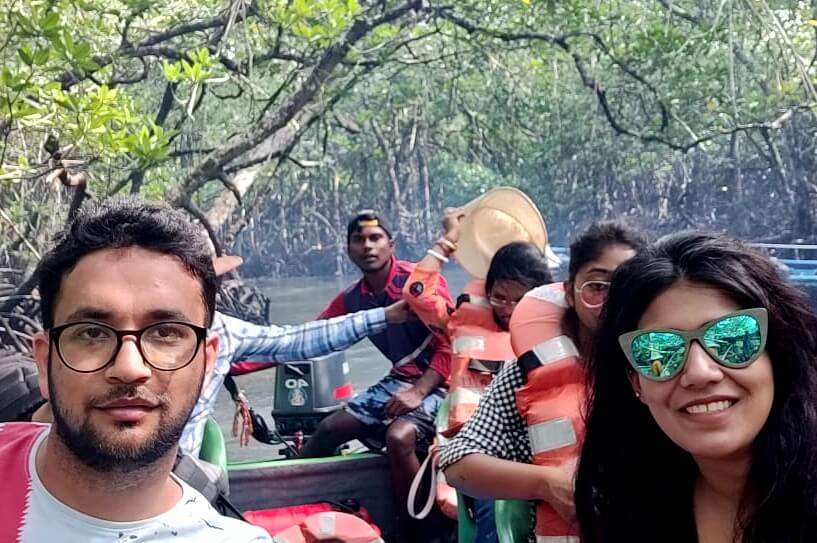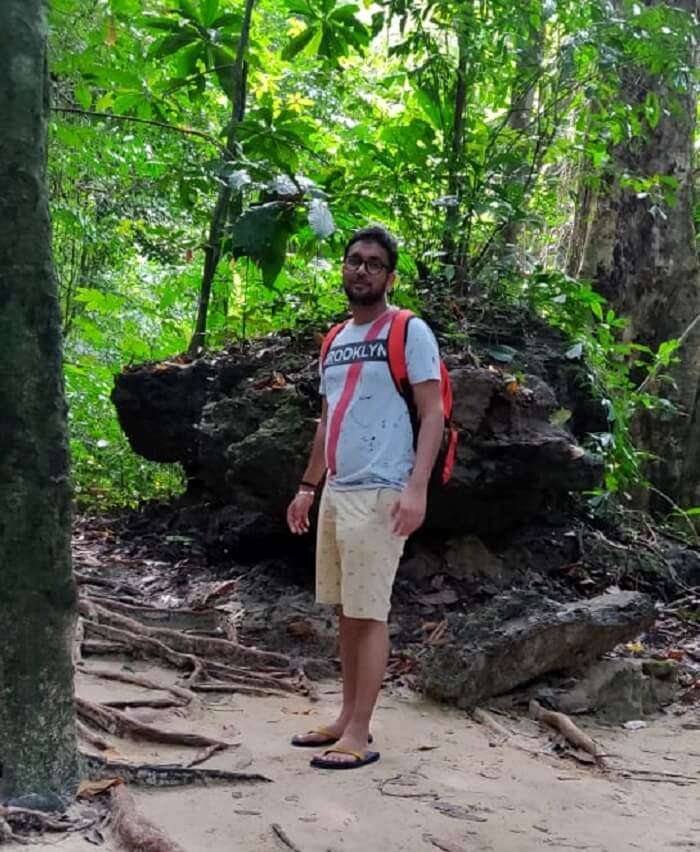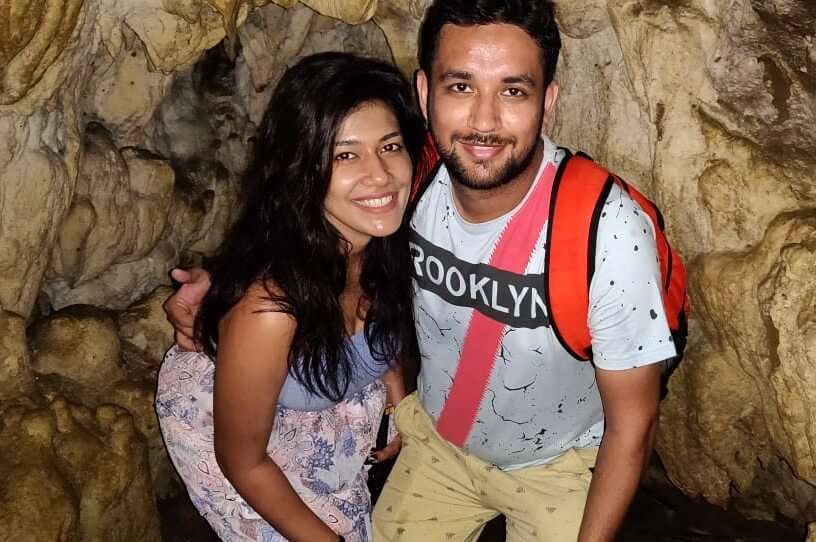 We woke up before the sun and got ready for our road trip to Baratang island. We were picked up by our cab at 3 am since the gates would open up at 6 and we wanted to make the most of our trip. On our way to there, we crossed the Jarwa Tribal Area, occupied the Adivasi group. We crossed two island passages and took a ferry ride through the mangrove forest as well which lead us to the limestone caves which were just captivating. We also saw an active mud volcano on the island!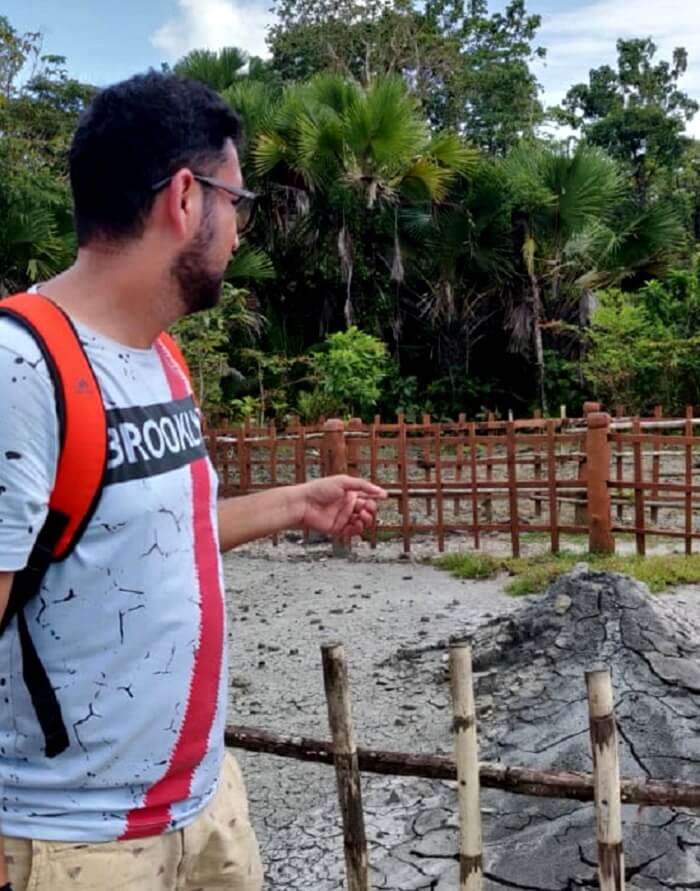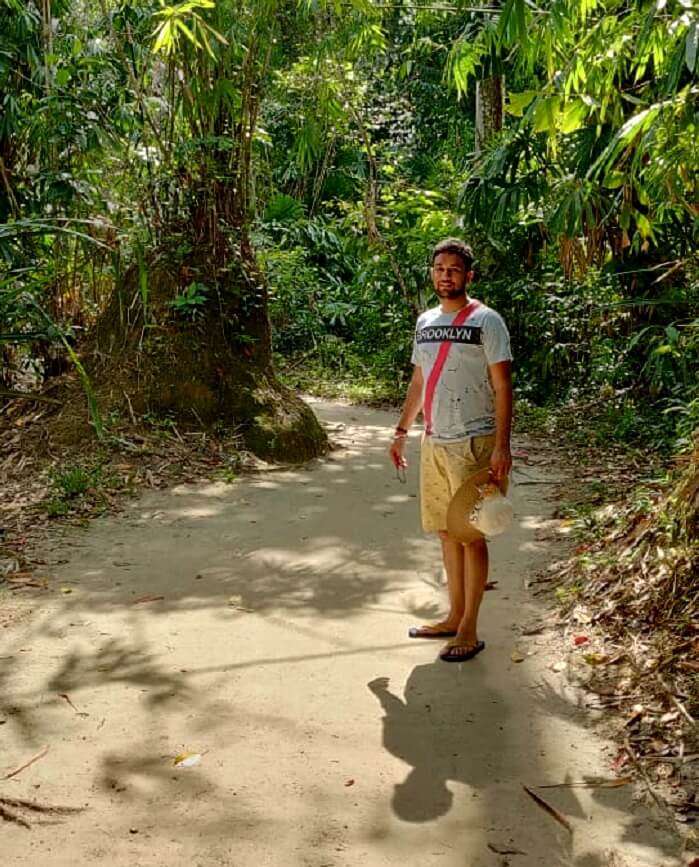 After an eventful day, we were transferred back to Port Blair for the night. We had a delicious meal at the lighthouse and then hit the bed, exhausted.
Day 6: Home is where the heart is..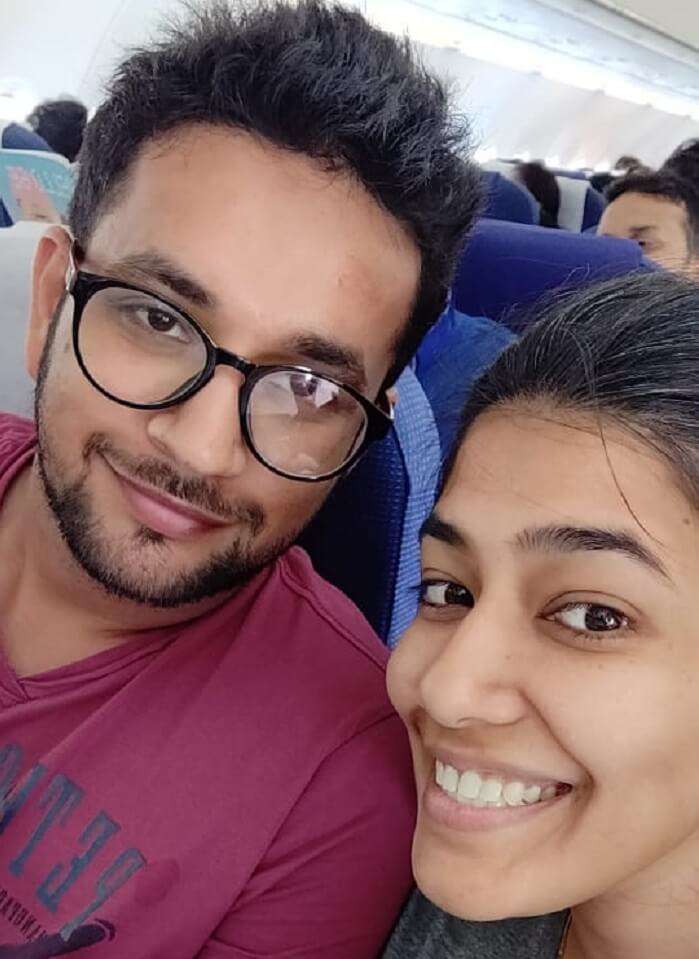 And even though this beautiful place had our heart, like all good things, our romantic trip to Andaman came to an end. We took an early morning flight back to Chennai, with fond memories of a holiday well spent. The beautiful time we enjoyed there is something we are going to cherish for a long time.
We would like to thank the team at TravelTriangle for making our 1st anniversary so special. We appreciated all the special touches that they added to our stay.
6 Villas In Andaman That Guarantee A Gorgeous Stay And Sunset!
Things we loved about our romantic trip to Andaman
Candlelight dinner by the beach
Radhanagar BeachNatural bridge
Glass boat ride at Bharatpur Beach
Limestone Caves
Light and Sound Show
Things we wish would have gone better
The first day at our resort in Port Blair was a bummer since the washroom wasn't working at first. We had to convince the manager to change our room to a beach facing one, not exactly what we had in mind.
Things we missed out on
We really wanted to experience the Sea walk but given our time constraints, we had to head back.
Our experience with TravelTriangle
We are glad we chose TravelTriangle for our romantic trip to Andaman. Surya from their team kept us updated and handled our bookings really well. There were barely any hiccups in the planning and we really appreciated that.
Tips, from us to you
There is so much to explore in Andaman, and if you want to do it all, then get ready for early mornings and packed itineraries.
Hire a guide while you are at Neil Island, it will help a lot.
Try the food at the smaller Dhabas instead of dining at restaurants all the time.
Holiday In Andaman: Kiran's Quest For The Best Places To Visit At This Beach Paradise!
Andaman is the perfect place to celebrate your love with your special one. The beautiful beaches, exciting water sports, and breathtaking sights are sure to sweep you off your feet. If you too would like to spend a hassle-free vacation, head over to TravelTriangle and customize your own Andaman Package.
Comments
comments