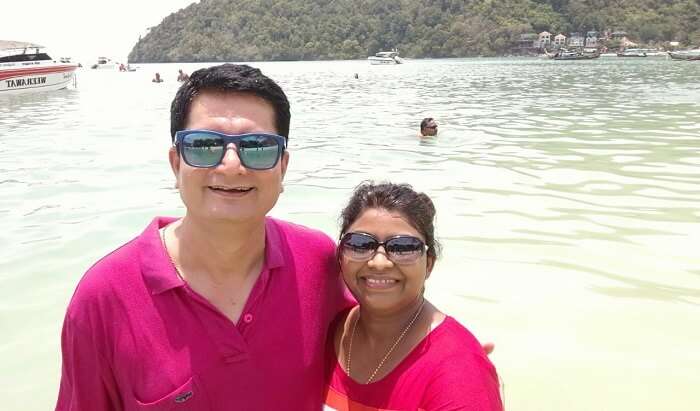 Often called the "Land of smiles", Thailand is country which is rich in culture and heritage. Adorned by the royal temples, exotic islands and bustling cities which has vast options to explore. And all not only attracts the young minds, but in the past years this country has becomes one of the finest destinations for the families. Starting off from kids friendly resorts, enthralling things to do, and exotic attractions, there are a lot of things which makes it obvious for the families to head here and spend few days in complete surrealness. Just like all the families planning their vacation, Deepak planned a summer vacation in Thailand with his wife and kids. If you're also have an idea of visiting the country with your family, then read along and take down some tips to plan your hassle free trip to this paradisiacal land.
While we were taking down a list of destinations to visit during the summer vacation, Thailand came into our mind. The first thought of picking up this country was that we were looking a fun-filled and relaxing vacation away from the daily life, and what can be better than heading to the place which is known for its enthralling attractions and exciting things to do especially for families. After we finalized our destination, we came across TravelTriangle which was a cherry on the top as they made our holiday worth a memory.
Details Of Our Summer Vacation In Thailand
Trip Type: Fascinating Summer Vacation In Thailand
Trip Duration: 7 Days and 6 Nights
Travel Agent: Sharing Travels Pvt Ltd
Package Cost: INR 90,500 (Per Person)
Inclusions: English speaking driver, Sightseeing, Government Taxes/VAT/ Service Charges, Cab, Breakfast, Airport transfers, Boat tours, Island tours
Exclusions: Visa, Airfare
Our Itinerary Looked Like This
Day 1: Arrival at Phuket
Day 2: Phi Phi Island Tour
Day 3: James Bond Island
Day 4: Arrival at Bangkok
Day 5: Coral Island Tour
Day 6: Visit to Safari World and Marine Park
Day 7: Transfer to Bangkok, Departure
Exciting Things We Did On Our Thailand Summer Vacation
These are some of the best activities we did on our family vacation in Thailand and enjoy your time away from the hustle bustle at this paradisiacal land.
1. Watched The Famous Fantasea Show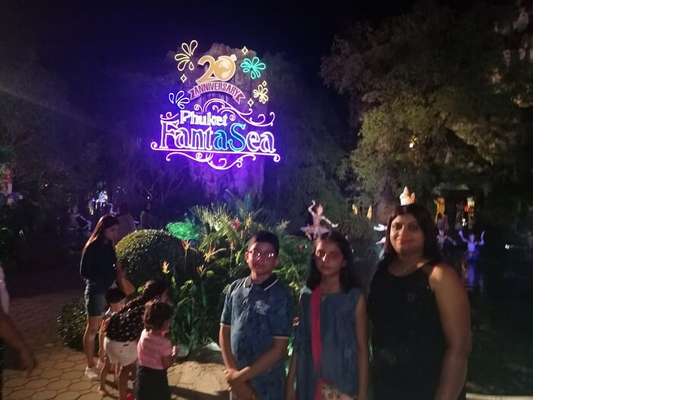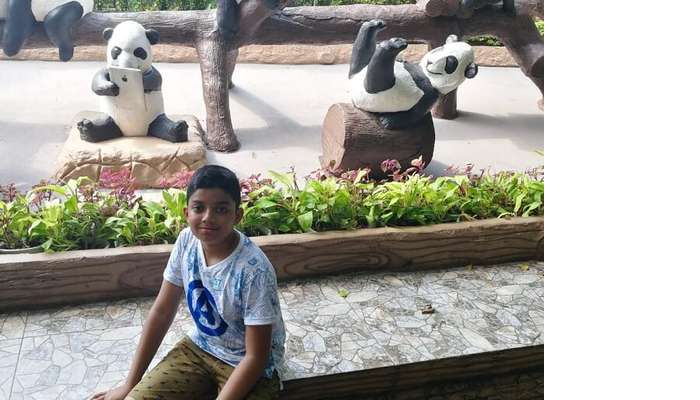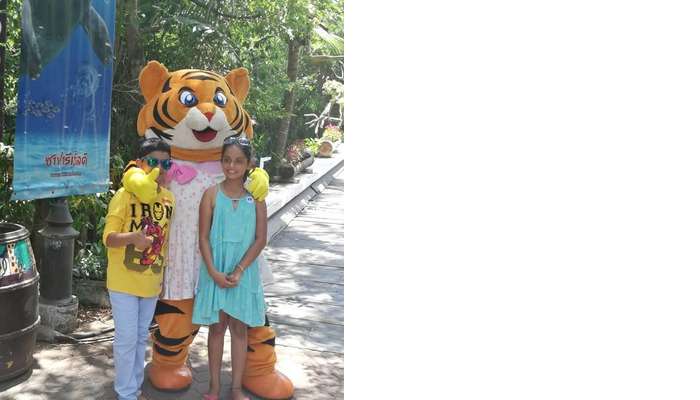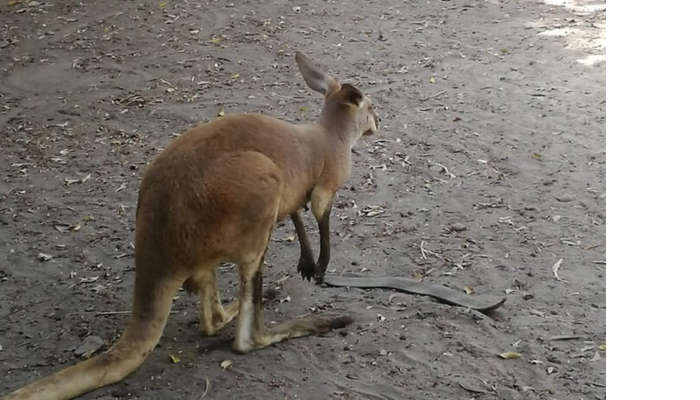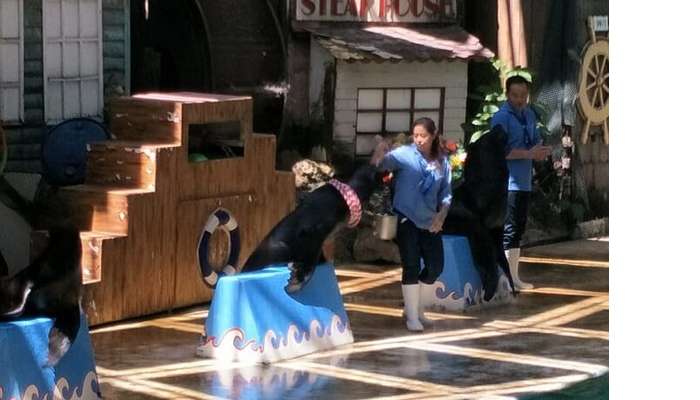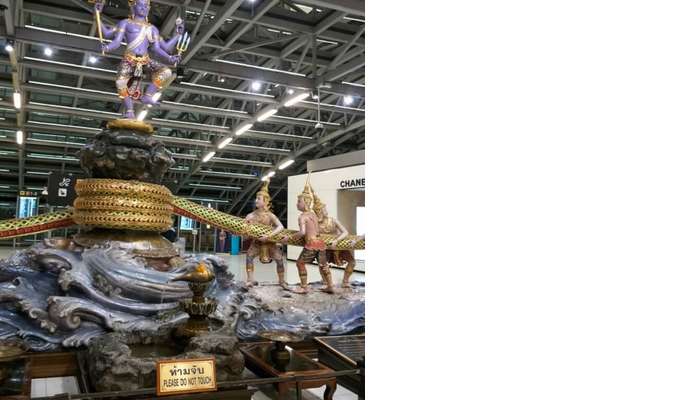 Just as we arrived in Thailand, the main highlight of our first day was watching Phuket's famous Fantasea show. More than what we have heard about it, the experience of witnessing that with our eyes was indeed very exciting. This show is known for showcasing it's rich and exotic heritage and includes a lot of activities which kept my kids busy throughout the evening. Later in the evening, we went for a lavish dinner which is an experience to treasure.
Must Read: Top Experiences In Thailand That You Absolutely Cannot Miss On Your Exotic Vacation
2. Relaxing By The Beaches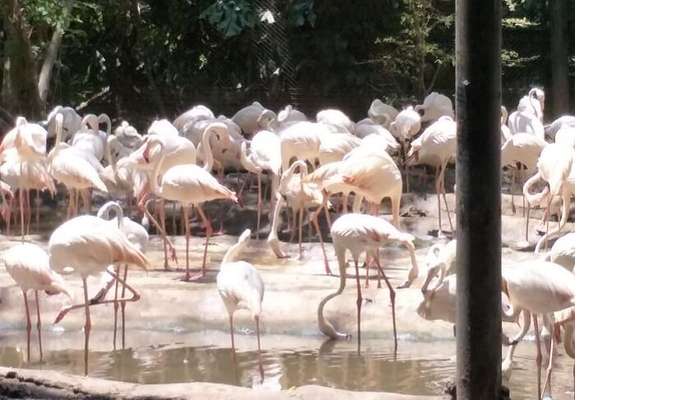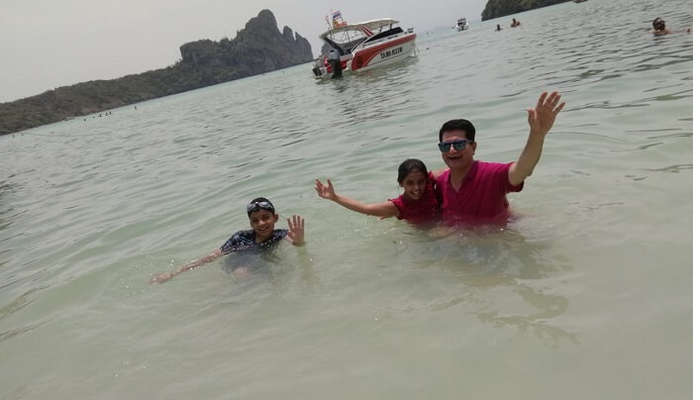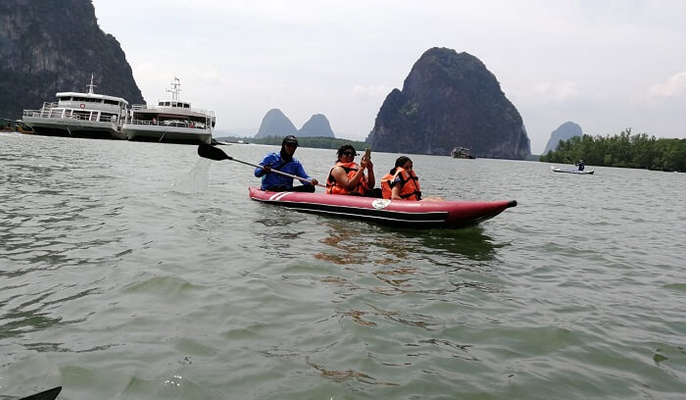 The next landmark in our summer vacation in Thailand was the Phi Phi Islands which is already known as the star attraction in the country. We spent most of the time relaxing by the seashore which is quite a break for us from the daily hectic life. Apart from this our trip also included the James Bond Island where we experienced many thrilling water sports like underwater walking and paragliding which was quite fascinating for us and we enjoyed to the core.
Suggested Read: New Year Party In Thailand: What's Your Pick In 2021?
3. Spending A Day With The Tigers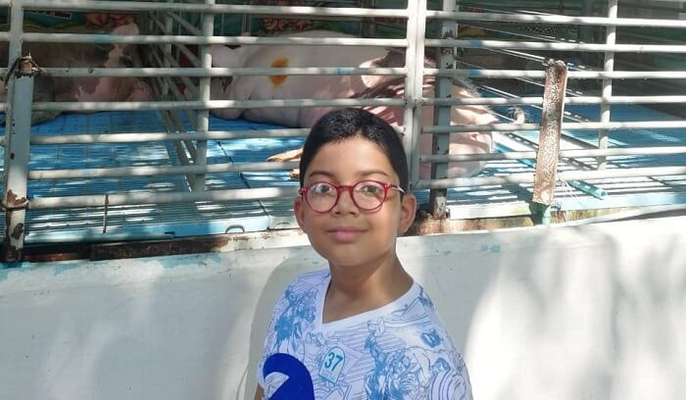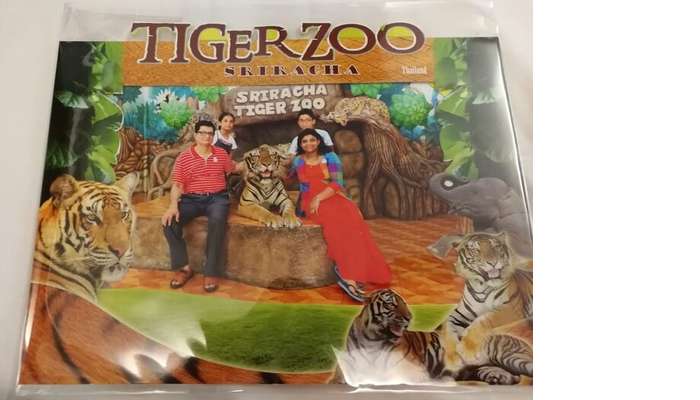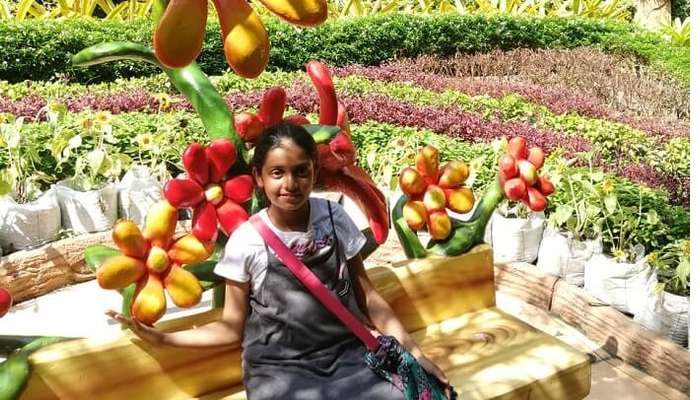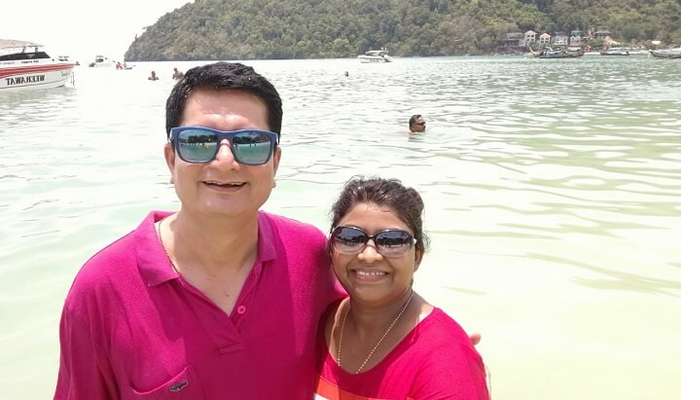 After enjoying the complete tropical vibe of the islands, spending a day Sriracha Tiger Zoo was a one of a kind experience, especially for my kids. We spent most of the day watching the tigers playing around in their own mood.
Suggested Read: Ao Nang Thailand: Things To Do And Where To Stay
4. Exploring The Beautiful Marine World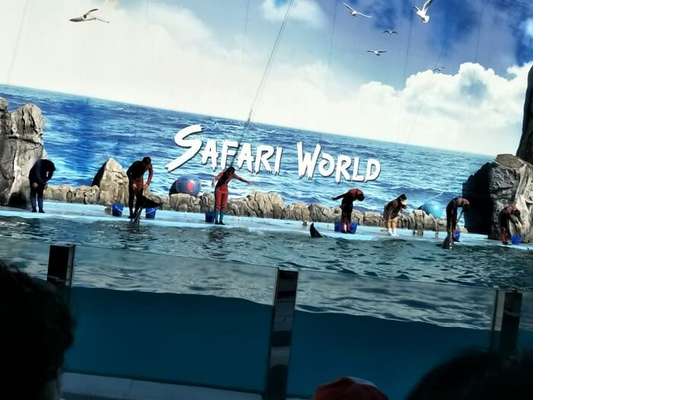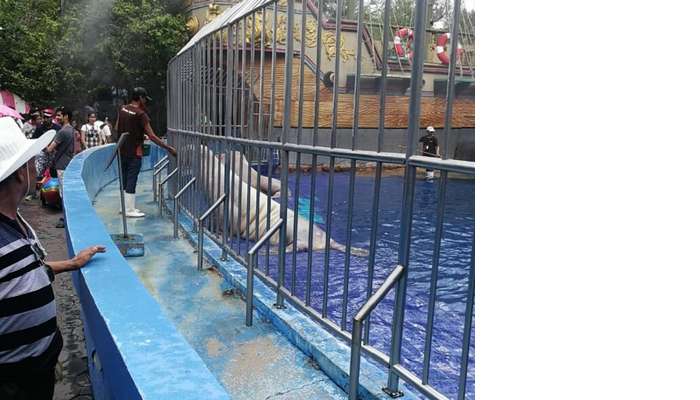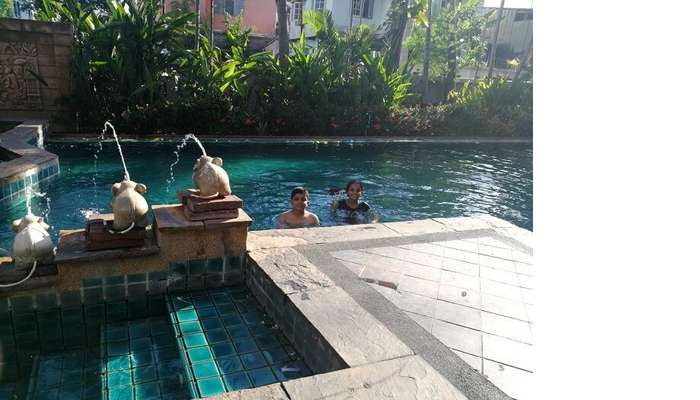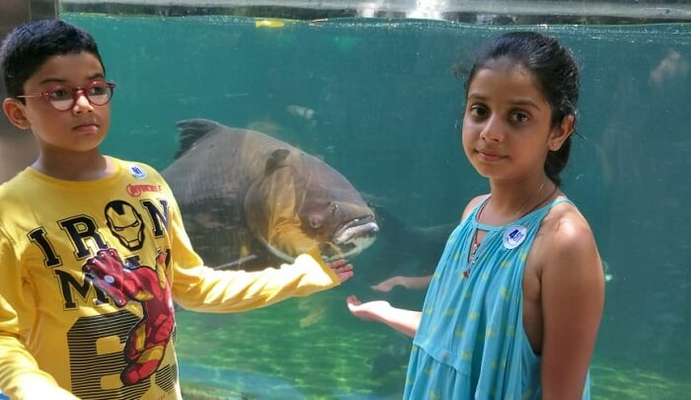 Just like the Sriracha zoo, another fascinating place we visited was the marine world and safari park in Bangkok which was indeed a lifetime memory for me and my kids. It was quite a surprising thing to see that the park was spread across such a vast area and there were things like Dolphin show, crocodile show and seal show which kept our excitement in all high spirits.
Suggested Read: Thailand Travel – Land of White Elephants Invites You For A Ravishing Thai Vacay
5. Went On A Delicious Food Spree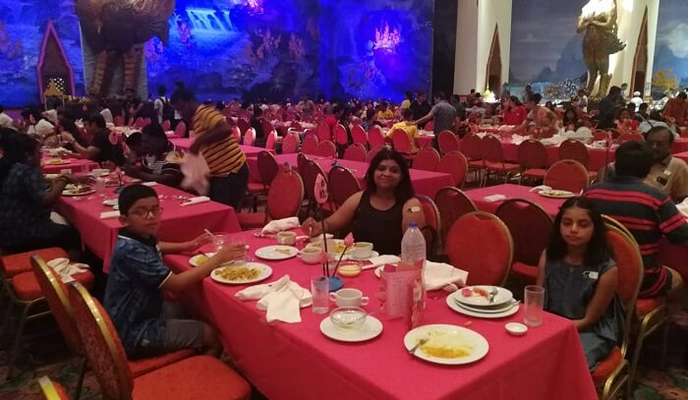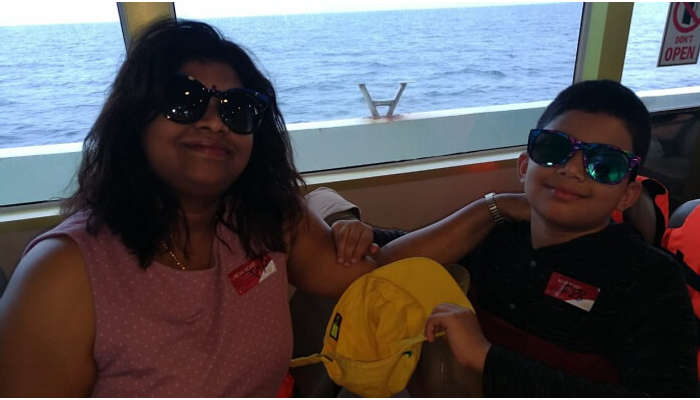 There is no doubt that Thailand had a lot in its treasure, but the best thing about vacationing here was we had no problem finding Indian cuisine. It was so easy to find Indian food here that we almost felt like holidaying in India. The food is quite reasonable here and there are quite a lot of variety which the place offers. We really enjoyed the variety of Thai cuisine we had on our summer holiday in Thailand.
6. Also, The Markets Were Not Disappointing Either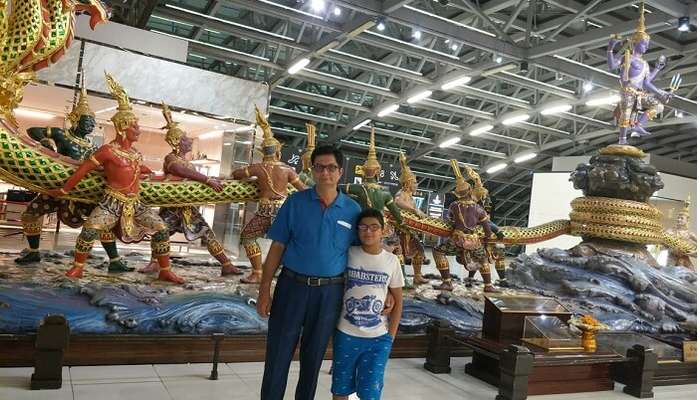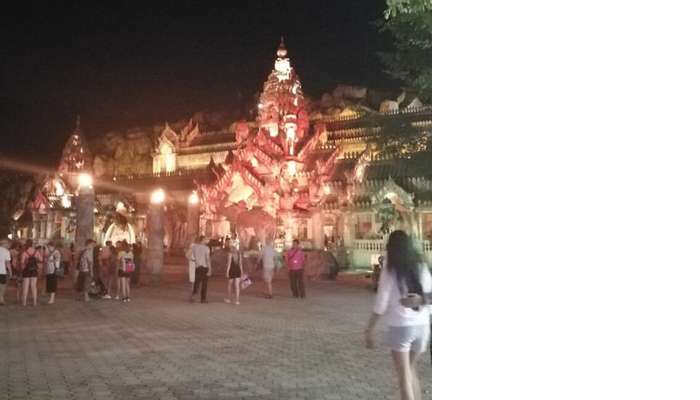 Just like its a food paradise, Thailand is also called the shopper's haven as there are many things to shop which are quite affordable. From clothing, electronics to cosmetics, the markets have a lot of varieties which we actually enjoyed. There are various markets where you can get cheap goods like electronic parts, snacks, clothing, jewelry, and much more at very affordable rates. Thailand is actually a haven for shopaholics.
Suggested Read: Thailand Waives Visa-On-Arrival Fee For Indians. Dear Travelers, Get Packing!
Highlights Of Our Summer Vacation In Thailand
Adventure water activities at James Bond Island
Laid back day at the Phi Phi Island
Shopping at Indira market
Day amidst the wildlife at Sriracha Zoo
Fascinating day at the Marine world and safari park
Tips For Future Travelers Planning To Visit Thailand In Summer
In Thailand, locals are very courteous but they do not know english. So learn some basic phrases of their native language to communicate in an easier way.
Though we planned our vacation in April, it is better to avoid this month as during weather is quite hot and humid.
If you're traveling with family, please look for hotels in beach areas or main town areas as you get the Indian food easily here.
Our Incredible Experience With TravelTriangle
It is the most professionally managed unit where the entire team worked in a sync and made our comfortable as we were traveling with our kids. Everything was tracked and communicated well during the trip through a whatsapp group and the trip planners were continuously in touch with us. They managed the entire trip really well and made our summer vacation in Thailand a memorable one. We would definitely book our next holiday with TravelTriangle only.
Further Read: An Insider's Guide To Unlock The Divine Secrets Of Wat Arun Temple In Thailand
Are you also planning your summer vacation with kids? Take down some tips from Deepak's fun n frolic holiday with his family and start planning your's rightaway before the right time passes away. And before you start packing your bags, take a look at some customized Thailand holiday options to make your trip a hassle free experience.
Frequently Asked Questions About Summer Vacation In Thailand
Q. What to do with kids in Bangkok?
A. The marine and safari park, Sea Life ocean park, Madame Tussauds Museum, Dinosaur Planet Theme park are some of the best places in Bangkok where the kids can go and enjoy.
Q. Is Thailand safe for family travel?
A. When it comes to planning a holiday in Thailand, Koh Samui is one of the most preffered destinations for the family to visit. There are kids friendly resorts and programs which will definitely keep your kids busy throughout.
Q. Which Thai island is best for families?
A. Koh Samui is the most beautiful island in Thailand which is known for its exotic landscapes. All this makes this destination a true slice of paradise for the travelers especially families.
Q. Which is the most beautiful island in Thailand?
A. Thailand climate is suptropical throughout most of the country which leads to a hot and humid climate throughout the year. During the hottest months the temperature can rise upto 40 degree celscius.
Comments
comments