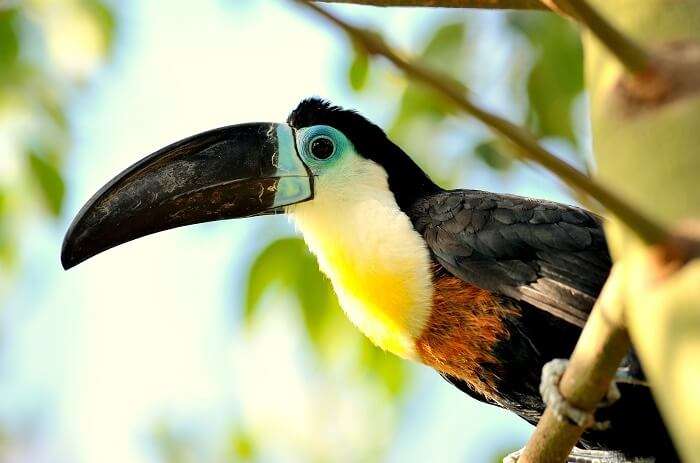 Singapore is one of the world's most important business hubs, which is usually known to the outside world for its futuristic buildings and architecture. However, the importance of Singapore does not end there. Other than the stunning buildings, the natural beauty of Singapore is also mesmerizing. Sungei Buloh Wetland Reserve in Singapore is one of the glories of nature's beauty, that will allow you to experience the country very differently, by opening up an exotic world of wildlife and natural glory.
The Sungei Buloh Wetland Reserve located in Singapore is one of those natural forests that play a big part in creating an ecological balance in the region. This reserve forest is known to the outside world as an important spot for migratory birds' that visit every year. It spans over a whopping 130 hectares, through an online search will lead you to believe that the actual size of the reserve is 202 hectares. Nonetheless this large reserve is home to several hundred exotic species of flora and fauna. The reserve is so picturesque and unique that it also featured in the list of ASEAN Heritage Parks in 2013.
Best Time To Visit Sungei Buloh Wetland Reserve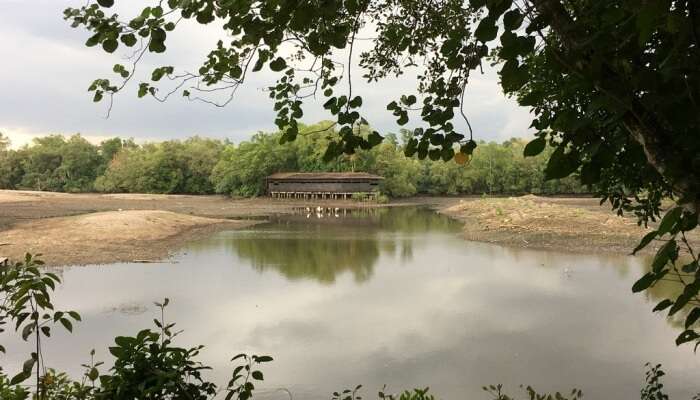 The park remains open all through the year, yes, every single day! However, if you want to get a first-hand experience of the bird watching season, then September to March is the best time to visit the park. If you are lucky enough, you can will get to see a number of different migratory birds, with some help from the experts at the reserve.
Must Read: These Exhilarating Experiences On Sugi Island Will Make You Take A Detour From Singapore
---
Looking To Book An International Holiday?
Book memorable holidays on TravelTriangle with 650+ verified travel agents for 65+ domestic and international destinations.
---
How To Reach Sungei Buloh Wetland Reserve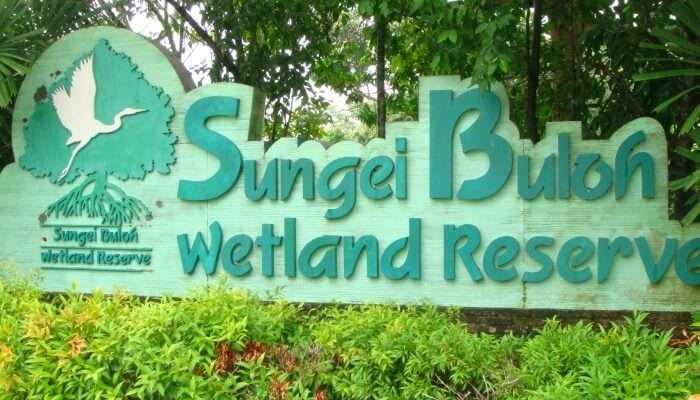 Wondering how to go to Sungei Buloh Wetland Reserve? It is as easy as it can get! The reserve is well connected to most other parts of the city. You can get to this wildlife sanctuary via bus, train, or drive your own car to the gates!
Kranji Express – If you want to enjoy a train ride, then Kranji Express is the best option which connects to the nature reserve.
By Bus – The bus service to the Sungei Buloh Wetland Reserve varies based on the day of the week and it makes a very convenient option to travel to this reserve.
By Car – To visit the park by car, you can tale Lim Chu Kang Road, then take Neo Tiew Road and after that Neo Tiew Crescent. Other than this, you can also opt for the Kranji road and then Neo Tiew Crescent. Free car parking lot is available near the entrances.
Suggested Read: New Year Celebration In Singapore: Head Down To Lion City To Welcome The Next Year With A Bang
Flora And Fauna At Sungei Buloh Wetland Reserve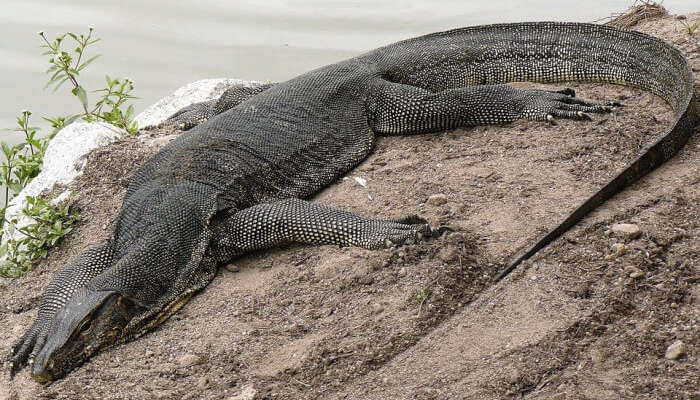 Among the Sungei Buloh Wetland Reserve animals, the birds are the chief attraction. During the migratory season, you can find numerous birds that feed on the mollusks and worms of the park. Among the varieties, you can find here, the common redshank, yellow bittern, whimbrel, curlew sandpiper, cinnamon bittern and others deserve special mention.
Some of the many wild animals that you will get to spot at the reserve are – otters, giant mudskippers, Malayan water monitor lizards, banded archerfish, mud lobsters, tree-climbing crabs, golden orb web spider, St. Andrew's cross spider, weaver ants, saltwater crocodiles, milky stork, whistling-duck, greater spotted eagles, greater crested terns, and many more.
Apart from the birds and wildlife, the wild trees of Sungei Buloh Wetland Reserve are also worth checking out. The most famous is the Mangrove trees. Twenty seven different species of the mangrove trees can be found in the Sungei Buloh Wetland Reserve. Of them, the Dungun is an endangered species of Mangrove that is of special interests to Botanists. The other variations of Mangrove found there include the Barat Laut, Mangrove Apple, among others.
Suggested Read: National Gallery Singapore: An Art Lover's Guide To Explore This Artistic Retreat!
Sungei Buloh Wetland Reserve Visitor Centre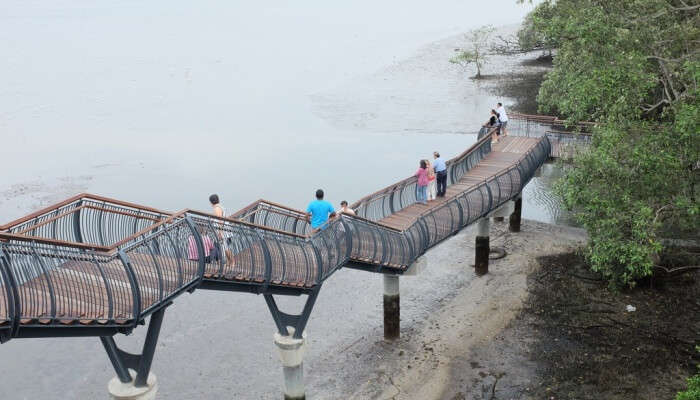 The wetland reserve has now got its own open visitor center and gallery. The visitor center has been established near the main entrance to this park. The gallery contains eight panels that will let you know thorough details of the history of this reserve forest. There is also a migratory bird count board to keep track of the birds that visit every year. Their numbers and species are also there on display for the tourists.
Suggested Read: Know All About Singapore: Frequently Asked Questions From Our Travelers
Unique Features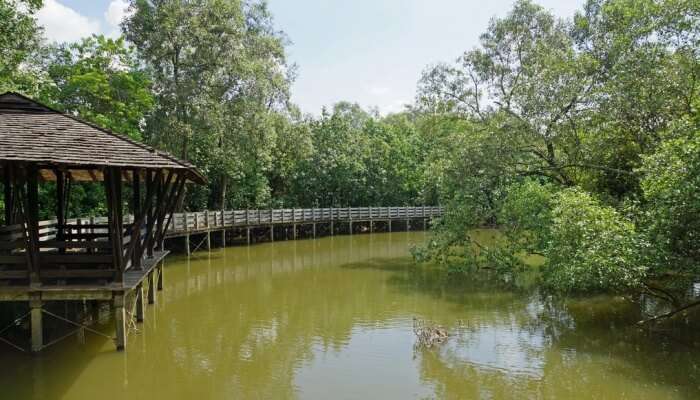 The beauty of Sungei Buloh Wetland Reserve Park mostly revolves around its vast wildlife.
The mudflats, mangroves, forests, ponds, trekking trails, coastal trails, and walking trails are among the various features of the park that attract explorers. The trails offer a thrilling way to discover the wildlife of the forest; the trails are open all around the year.
Aside from wildlife, this park is also very popular for bird watching and attracts countless enthusiasts every year. Moreover, there is also an option for guided walks that permit up to twenty participants at one time. The guided walks and trails are also a golden opportunity for photography experts and enthusiasts to hone their skills.Besides, this park is also an important part of Singapore's economic system. To visit the park, every year, hundreds of visitors travel to Singapore, which in turn boosts the tourism of the country and enriches its economy. The Govt. of Singapore has made strict rules to preserve the forest and maintain the natural habitat of these wild animals and trees.
Further Read: 6 Best Beaches Near Singapore That Will Awaken Your Inner Water Nymph
The next time you plan to visit Singapore, make sure to visit the Sungei Buloh Reserve and witness the expansive natural reserves of this exotic land. This wetland forest in Singapore is a much-welcome break from its typical architectural charisma. And if you can't hold yourself to visit this natural reserve, then pack your bags and head to Singapore with TravelTriangle to experience a memorable holiday!
---
Looking To Book A Holiday Package?
Book memorable holidays on TravelTriangle with 650+ verified travel agents for 65+ domestic and international destinations.
---
Comments
comments