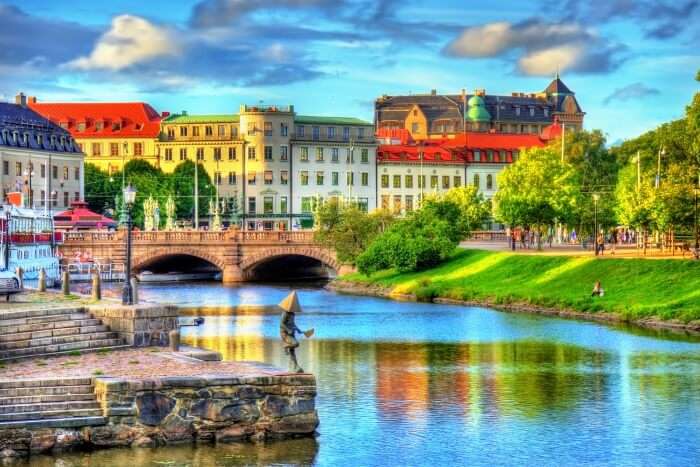 Are you getting a vacation in the months of March or close to it, then you will surely plan for a trip or tour to any of the awesome places in the world. And then you will probably know that visiting Sweden in March will be awesome. Another thing the bothers you now is about where to go to enjoy as well as give your kids some knowledge about the places. Fret not. We have all the information you'll need to plan a smashing tour to Sweden in the month of March and enjoy it to the fullest! Take a gander:
10 Beautiful Places To Visit In Sweden In March
If you plan to go to Sweden in March, you would need a more exhaustive to-do list. Here are 10 awesome places you can visit that have a good history in Sweden.
1. Skansen And Djurgården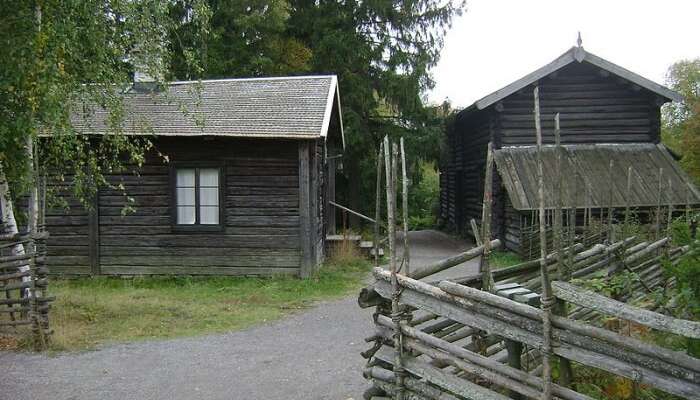 So, the first place we are going with is this Skansen. Which is probably the world's oldest open-air museum. So, when you take your kids here or Sweden in March, they will get to know a lot of things about history and stuff like that. And this is also a historic village made with the houses as well as farm steeds that are brought from all over Sweden. There is also a tiny zoo that has animals that are native to Sweden.
And this is also located in the huge urban Dujardin. So, that was the reason behind the naming of the side heading with two of the names. There is a museum called Abba the museum and this place also has an amusement park for the entertainment of your kids.
Must Read: Sweden In Winter: 8 Reasons To Spend A Cool Vacation At This Winterland!
---
Europe Holiday Packages On TravelTriangle
Explore the most beautiful places to visit in Europe, from Paris to the Venice canals and from the Greek islands to the Swiss Alps. Book customized packages by expert agents on TravelTriangle. Inclusive of airport transfers, cab, resort, sightseeing, and meals. Best holiday experience Guaranteed. Book Now
---
2. Gamla Stan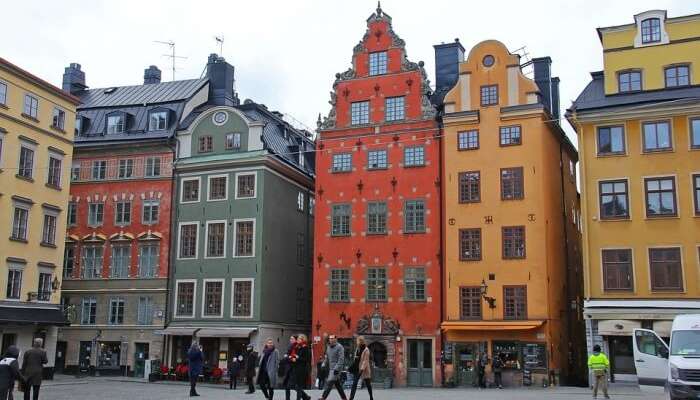 There is an old town called Stockholm's which is also known as the Gamla stan. This was not such an old town but was a concentrated area and houses started to be built here from the middle of the 13th century. The old architecture of here still remains but the town is painted a bit on to make it look a bit nicer. This small and old neighborhood not only holds hotels, shops, and stuff but also has a few museums on the way. And in addition to the historical museums, this also has a few or many churches all very old and good that you can see when you travel to Sweden in March.
3. Vasa Museum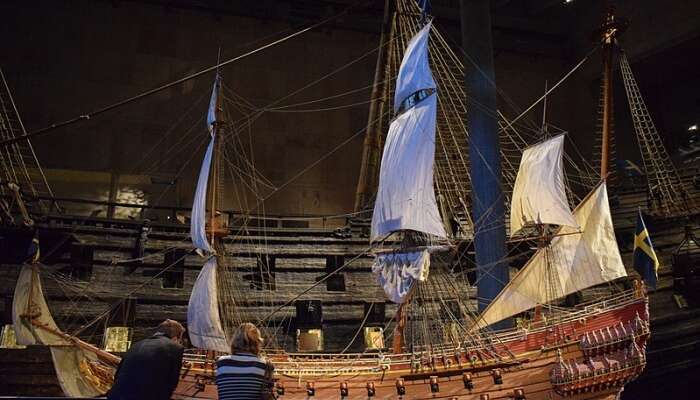 This is probably the most popular museum in Sweden and nowadays this attracts about millions of visitors every year. An approximate count that 20 million people have visited this place from when it has been opened that is in the year 1990. The most historical things like the vasa ship and many other things are been placed here, all very popular in books and movies. So, it's easy to tell how these many people have visited it. And taking your kids to this place can a lot of knowledge in their knowledge bag that is their brain. Seeing this place is one of the things to do in Sweden in March.
Suggested Read: Paragliding In Sweden: 8 Sites To Enjoy Paragliding In The Swedish Sky
4. Drottningholm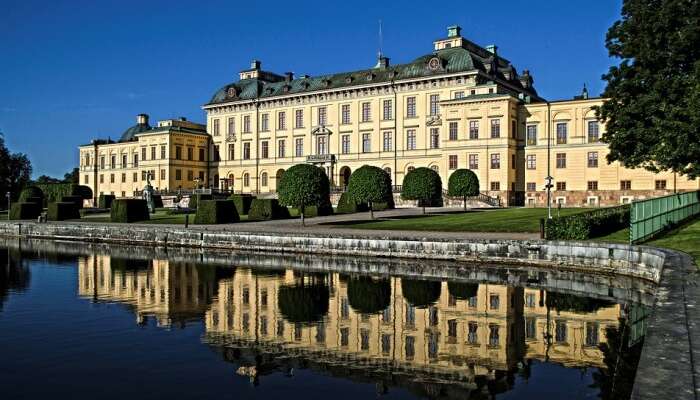 This is a place situated in here and another important thing about this palace is that it is built on the island. And this also takes about 15 to 20 minutes or 11 km from Stockholm. From the 19th century onwards this palace has been the home of the Swedish royal family. Won't it be great visiting the king and queens there? And there is also a museum nearby where you can go at Sweden in March. And here you can see the costumes of that age and some other fun stuff.
5. Stromma Boat Tours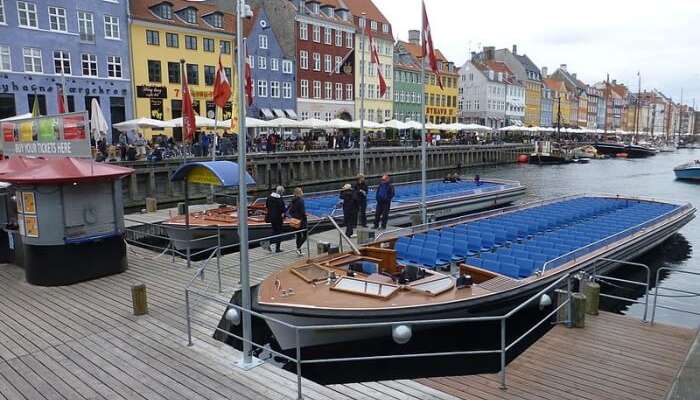 Now it's time for us to get our kids out of the study and get them into enjoyment by taking this boat tour. Many of the islands lie somewhere around it. And many of them are occupied with the houses. But getting out of that topic first let's talk about the boat tour. If you are a person visiting Europe in March with or without family must take this ride for sure. Many of such sort of tours will include lunch or dinner or some other stuff that will make you excited to try this tour out.
Suggested Read: 10 Sweden Travel Tips For Having A Hassle-Free Holiday In The Scandinavian Nation!
6. The Ice Hotel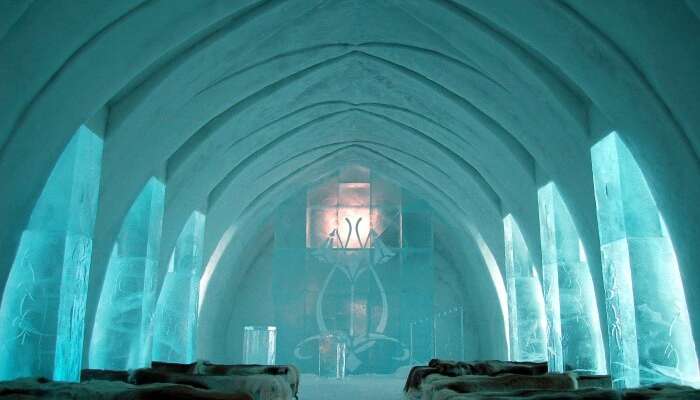 This ice hotel that we are talking about is probably the first ice hotel built in the world and you might think that this hotel is in the city somewhere but you are wrong because this hotel is situated 18 km far from the city its not that far but you will be away for the city noise and stuff if you are here. This place's weather in Sweden in March can be an awesome one ever. If you are planning to go to the national park from here then this could take a little longer because you will have to travel around 95 km.
7. Stockholm City Hall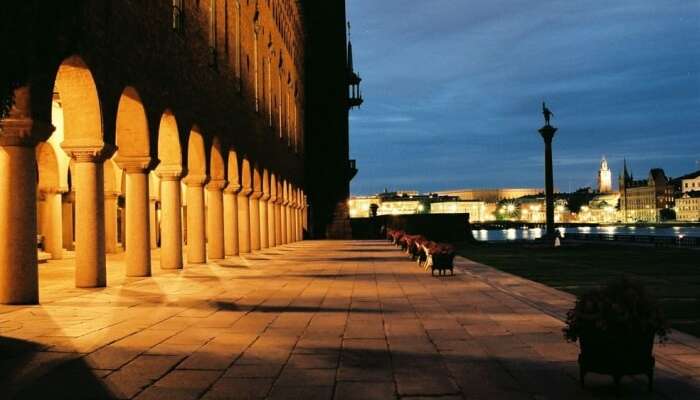 You have guessed it that this is Sweden's most famous building. And this place is also a bit old because this was built in the years 1911 to 1923, it was a little though. This could also be called as one of the finest examples you could give for a national romanticism. Visiting this place in the awesome Sweden temperature in March can be a bit awesome though. One thing by which you will be shocked is that this was lined with 18 million gold mosaic tiles.
Suggested Read: Sweden In October: Your Pocket Guide To Plan A Perfect Holiday In This Winter Wonderland
8. Visby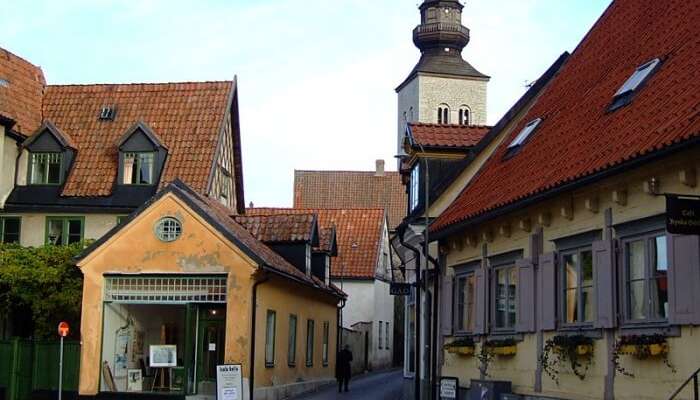 Now it has been time for us to peak into the medieval history of this place. This was probably the time when the city Visby was brimming with the ruined churches and other stuff. The walled town of Visby was really a huge hurt for visitors from all over the world. But with standing it many of the houses of the medieval time still remained. The greatest reputation of this city is probably the pearl of the Baltic. And this was also the structure that was made the UNESCO world heritage site along with lot other.
9. Liseberg Theme Park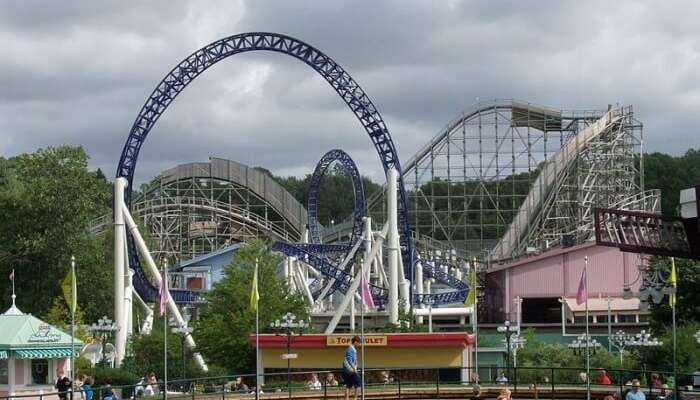 This also a place where you can get your children amazed when you travel to Sweden in March. It has many entertaining pieces of stuff for children as well as sporty adults. So, if you plan to visit Sweden in March, make sure you visit this place with your kids to let them have the time of their lives!
Suggested Read: Celebrate A Magical And Adventurous Christmas In Sweden
10. Oresund Bridge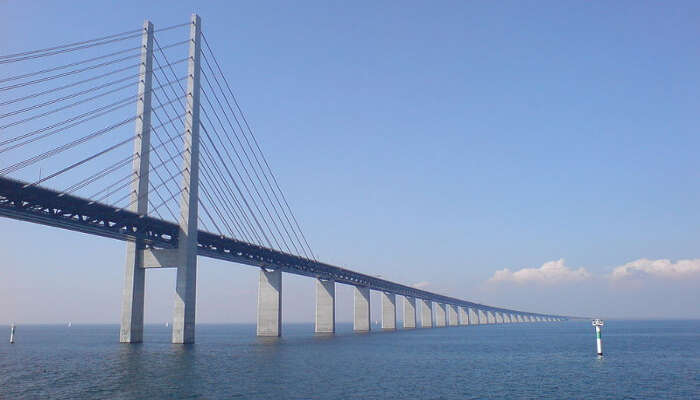 From the town of Malmo, a 15-minute drive in your car can take you to this awesome place which is this Oresund bridge. This was very famous in the world from early 1999. So, you might also enjoy visiting this place. The views from this bridge are surely breathtaking, and you and your partner can gaze at them for as long as you want. Taking a stroll on this bridge is one of the most romantic things you can do in Sweden during this time.
Further Read: Visit These Glorious Castles In Sweden To Relive The Old World Medieval Charm
Conclusion: this was it of all 10 best places you could visit in Sweden in March and if you do so in the same month then you will get a lot more beauty to see than usual. Hope you liked this article and also hope that it has helped you in choosing where to go when in Sweden.
Frequently Asked Questions About Sweden In March 2019
See if the following helps solve your queries:
Q. What is the best time of year to visit Sweden?
A. The best time to visit Sweden is May to September for some warm and soothing weather and lots of sunshine. The weather in Sweden in March 2019 is ideal for a trip where you can step out and explore the destination with ease.
Q. What should I wear in Sweden?
A. It is advised for people to wear natural fabrics like cotton, wool, as well as linen rather than synthetic textiles in Sweden. Jeans are among the popular items to wear here, and one can pair them with thin layers of camisoles or tees in the summer, and thicker layers of sweaters or woolen tops in winters.
Q. How can I see the Northern Lights in Sweden?
A. The time from December to February is the best time in the year to see the Aurora Borealis, or the Northern Lights in Sweden in March.
Q. Where is best to see the Northern Lights in Sweden?
A. You can visit places like Abisko National Park, Jokkmokk, Kiruna, Jukkasjärvi to view the Northern Lights between the months of December to February in Sweden.
---
Looking To Book An International Holiday?
Book memorable holidays on TravelTriangle with 650+ verified travel agents for 65+ domestic and international destinations.
---
People Also Read:
South Africa In March London In March Kerala In March
Comments
comments