The sky kissing skyscrapers, cheering neon lights and the bustling crowds can be a delightful experience for some but can also be a frenetic visit for many. The enormous number of places and mammoth amount of activities to choose from makes it difficult to decide what to do and what not to do in Hong Kong. Hong Kong is a fusion of the eastern and the western culture. Almost every district in Hong Kong can be considered as a tourist destination.
15 Things Not To Do In Hong Kong
But having the right knowledge of do's and don'ts can make your trip joyous and pocket friendly. Here we will tell you about the things not to do in Hong Kong.
1. Don't Be A Snail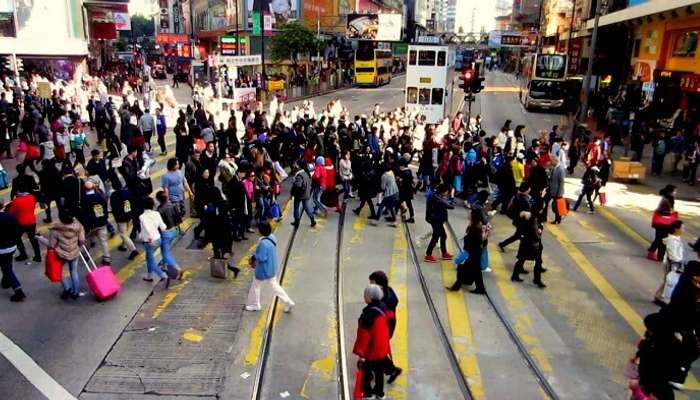 Hong Kongers are fast doers and walkers. Try not to walk slow and block anyone's way as this will surely leave the locals irritated. Whether in restaurants or in public transport try to match the pace and manners of the local population.
Suggested Read: Top 10 Hong Kong Museums That Should Be On The List Of All History Buffs & Art Lovers
2. Don't Only Travel In Taxis Or M.T.R.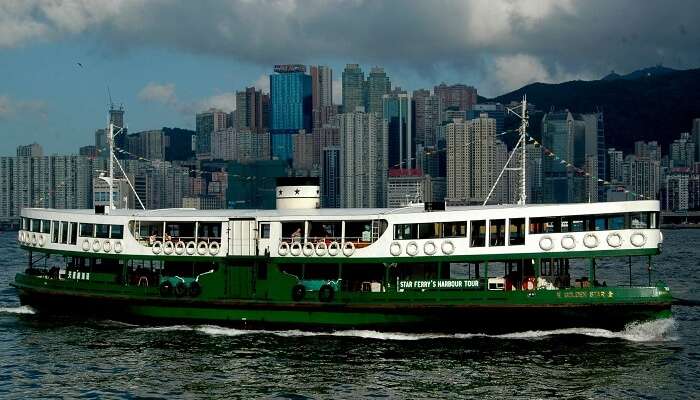 Opting for local buses for travelling is cheaper than taxis and also gives a better view of the place than M.T.Rs. Also don't forget to take the ferries. Travel by ferries for an awesome boating experience and beautiful scenery watching. Try double decker trams for exploring Hong Kong. Trams will provide you the experience of a bygone era and a slow relaxed city tour.
Suggested Read: 45 Delightful Tourist Places To Visit In Hong Kong On Your Trip In 2019
---
Hong Kong & Macau Holiday Packages On TravelTriangle
Visit Hong Kong and explore disney land, ocean park, wet land park, victoria's peak and Lantau Island. Further, explore Macau tower, the Venetian resort, Senedo square and more in Macau.
---
3. Don't Shop Only In Malls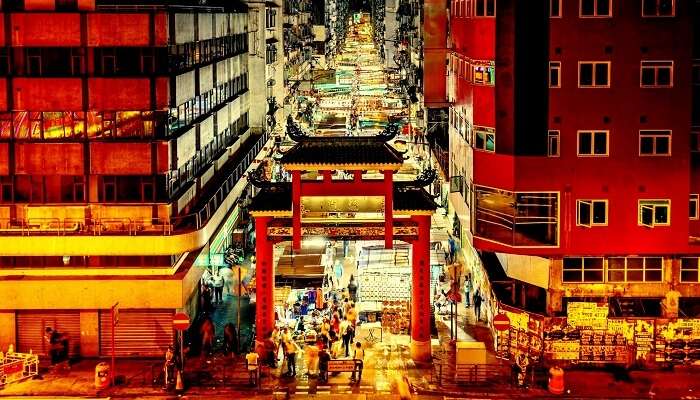 Hong Kong has a plethora of malls but that does not mean that you shop only in malls. Try shopping locally. There are tons of shops in Square Street, Tai Ping Shan and Chateau Zoobeetle. These shops will be easy on your pocket and will give you an insight of the local culture. Don't forget to bargain.
4. Don't Just Shop And Eat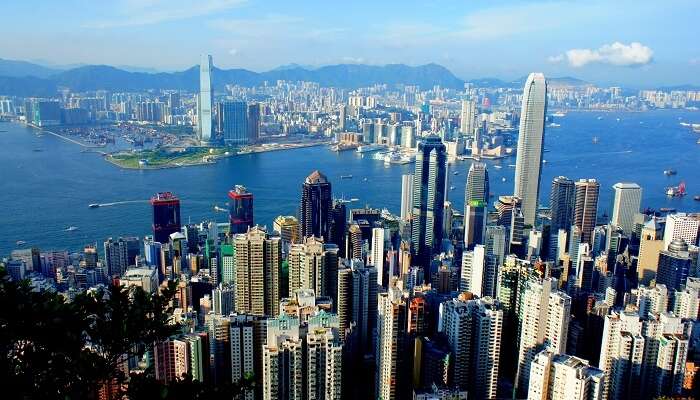 Hong Kong dates back to around 6000 years.Visit places like Victoria Peak and Victoria Harbor and Avenue of Stars during the day and experience the Symphony of lights at night. Don't forget to visit the three famous museums -The History Museum , The Art Museum and The Museum.
Suggested Read: 10 Most Instagrammable Places In Hong Kong That Are Must Visit
5. Don't Just Carry Beach And Casual Wear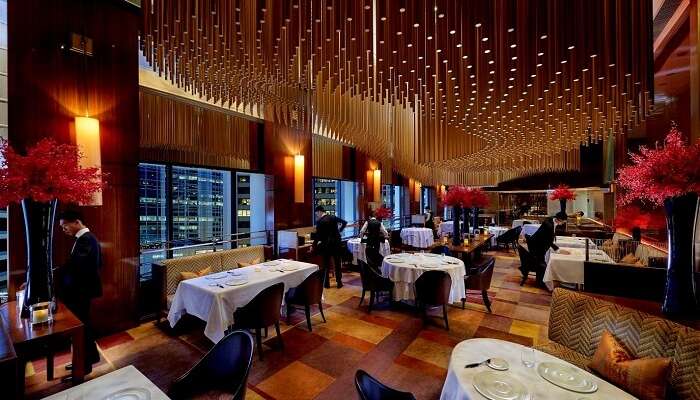 Before visiting Hong Kong one must know that Chinese people are very particular about their dress code. If you want to dine in ritzy places, wear an appropriate dress or you might not even be allowed to dine in.
6. Don't Just Eat Chinese Food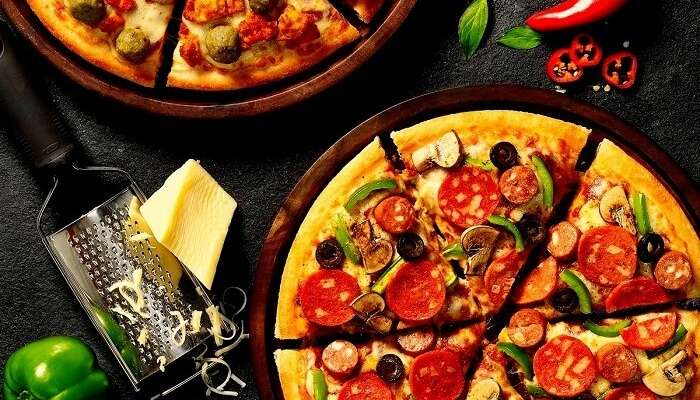 Image Source
Hong Kong offers cuisines from all over the world. Expats from all over the world have opened different types of restaurants here. Hong Kong offers excellent Japanese,Thai, French and African cuisines. If your taste buds love delectable cuisines, you must try all the cuisines here.
7. Don't Stay On Hong Kong Island All The Time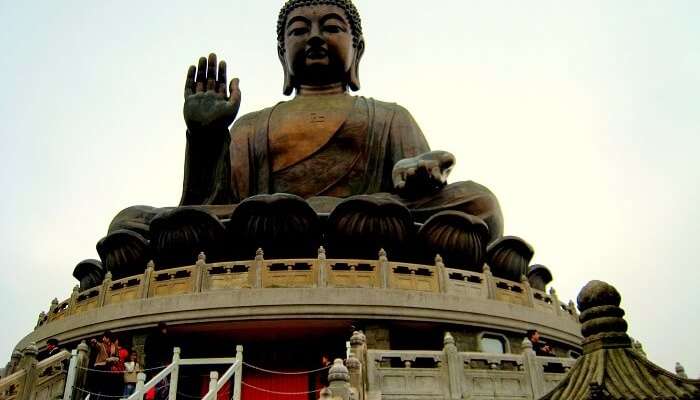 Hong Kong is one of the 260 islands in the region. Nearby islands are 30 to 60 mins away by ferry. These islands offer a different flora and fauna experience. Big Lantau is famous for hiking and camping. Relax at the Lamma Island and savor its natural beauty. Cheung Chau is a shopping destination. So shop till you drop!
Suggested Read: Hong Kong Street Markets: 10 Wonders Of The City For Shopping Freaks!
8. Don't Just Stay In Any Hotel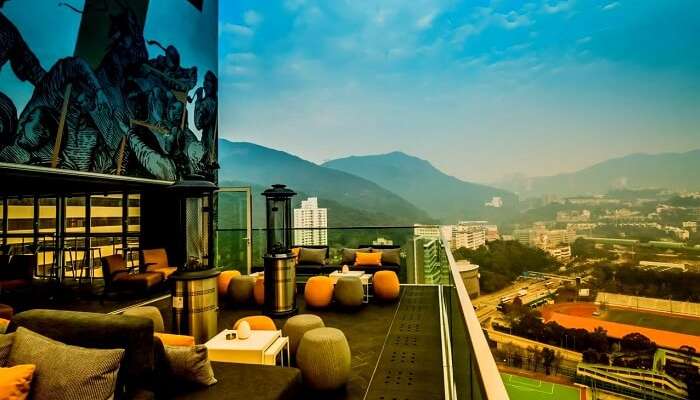 Research well about the hotels before going to Hong Kong. Touts try to rip you off and provide substandard services. Try to avoid a stay in places like Chung King. They might offer a interesting experience but things like scams, thefts, and even violence might just spoil your trip. Don't ever leave cash or jewelry unlocked and revealed in a hotel. Talk to a reputed Travel Agent about your requirements for a comfortable and safe stay.
9. Don't Smoke In Prohibited Areas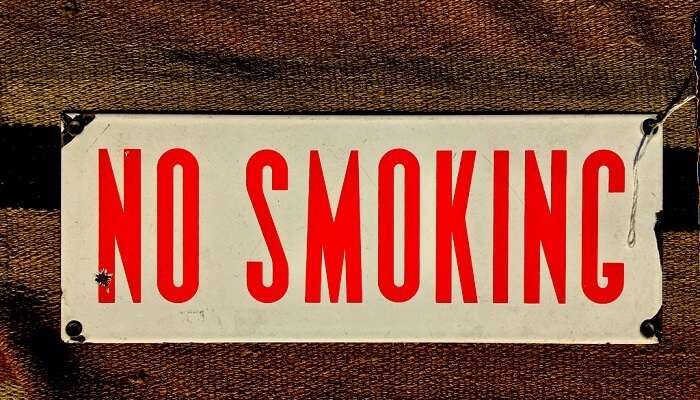 It is a strict rule that persists in Hong Kong where they levy a fine of 800 USD for smoking in restricted places. Smoking a cigarette in prohibited areas might prove to be a very costly mistake, thus make sure to not smoke in the areas where is it not allowed.
10. No Outings During Typhoon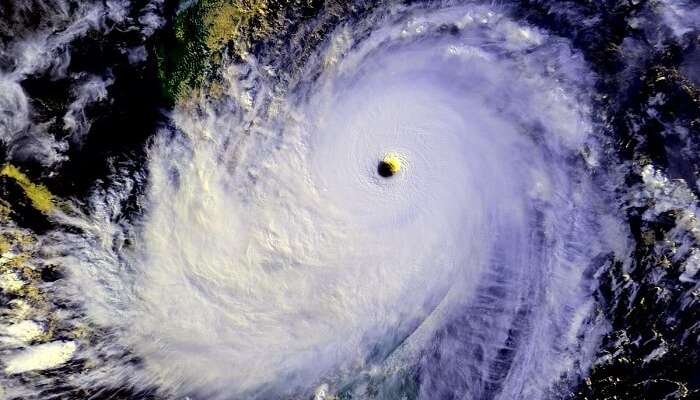 Hong Kong is a city which is prone to frequent Typhoons. Though your shelter will not collapse during Typhoon but your chances of getting hurt are high so keep a tab on the warnings and wait for the Typhoon to subside.
Suggested Read: Madame Tussauds Hong Kong: A Handy Guide To Explore The World-Famous Museum
11. Don't Blindly Cross The Road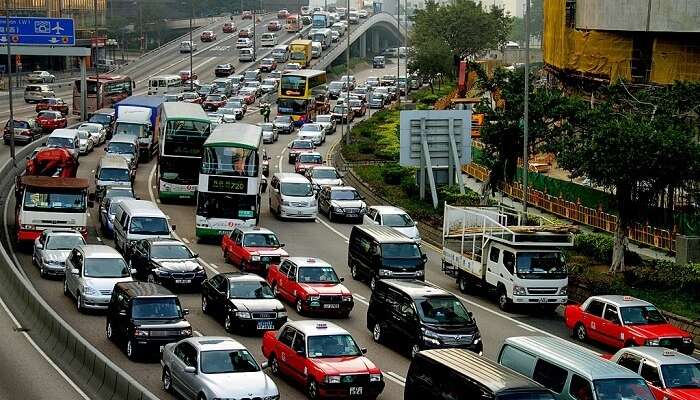 Unlike in the west, the traffic in Hong Kong is unruly and can flow both ways on a single street. So watch your sides and cross safely.
12. Don't Spend Too Much Time In The Sun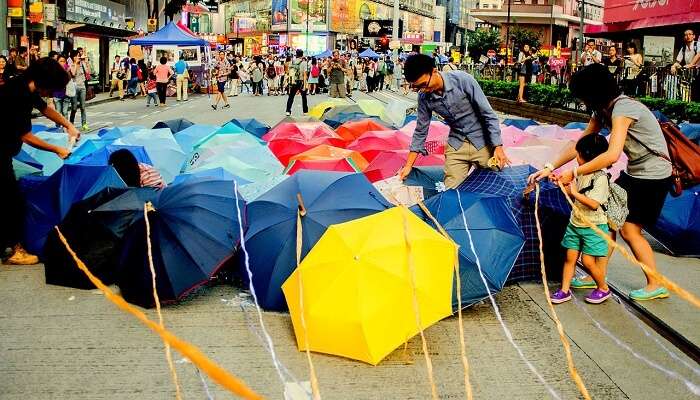 Chinese heat is oppressing. Locals there always carry an umbrella for protection. Keep yourself hydrated and always carry an anti sun lotion in your hand bag.
13. Do Not Shop On Weekends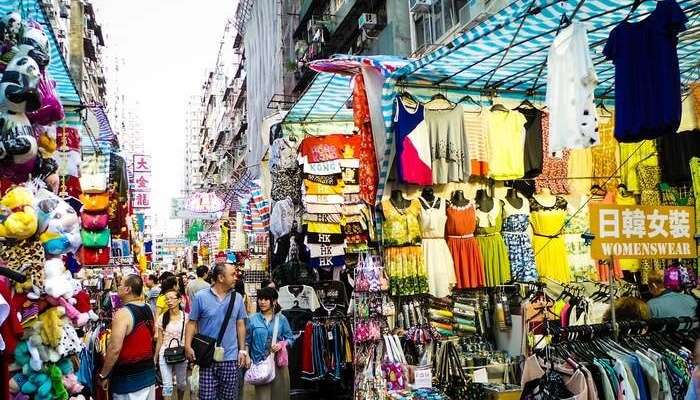 It's the best way to avoid the local crowd while shopping . Malls and local markets are hell crowded on weekends. You will end up feeling tired and fatigued in crowded places.
Suggested Read: 7 Wonders Of Hong Kong That Will Leave You Jaw Dropped!
14. Don't Forget Octopus Card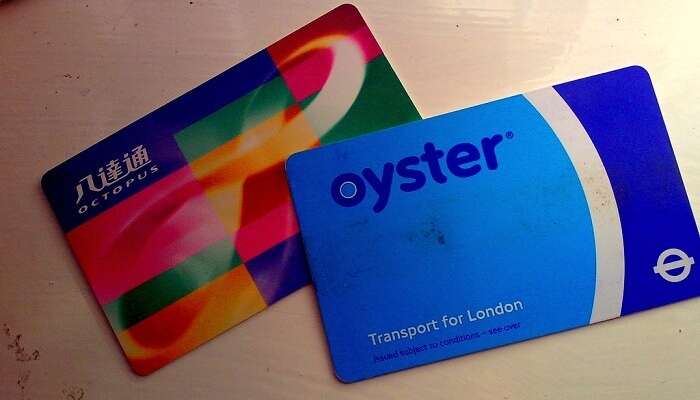 If you are using any public transport in Hong Kong such as MTR metro, buses, trams and ferries, the Octopus card can save you a lot of time as its a prepaid tap-and-go smart card almost like a de facto currency. These cards can be purchased at metro stations and ferry offices and any unused cash will be refunded to you.
15. Do Not Break The Laws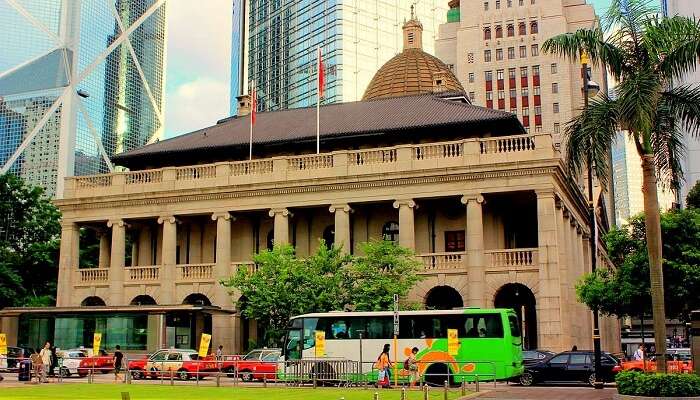 Before we just end up the list of things not to do in Hong Kong, here is the most important one to follow. Chinese are notorious for inflicting severe punishments for petty crimes. So follow the laws and do not get carried away by words or flesh. Always keep the number of your embassy or consulate with you.
Planning a trip to Hong Kong anytime soon? Besides the typical to-do list in Hong Kong, don't forget to check out the things not to do in Hong Kong else they could be a mood spoiler during your well planned trip. So make sure you streamline your choices, and enjoy on a safe and an awesome trip.
Further Read: These Hong Kong Airports Are So Lavish That You'd Never Want To Leave!
Frequently Asked Questions About Things Not To Do In Hong Kong
Q. Is English widely spoken in Hong Kong?
A. Only about 40 percent of Hong Kong's population speak fluent English, so you might face difficulties communicating here. However, you can always take the help of your local guide or learn a few essential words like "thank you", "restaurant", and "hotel" in the Mandarin language yourself. To help you out.
Q. Should you tip in Hong Kong?
A. It is generally not advised to tip in restaurants in Hong Kong. Besides, you will always find a 10% service charge levied to your bill at the restaurants in Hong Kong, so you need not tip anyway.
Q. Is Hong Kong safe at night?
A. Hong Kong is generally considered safe to explore at night, even for solo travelers. However, you must take precautions while exploring the nightlife in Hong Kong, like staying in well-lit places, avoiding secluded areas, and taking care of your belongings.
Q. Is it OK to drink the water in Hong Kong?
A. Yes, tap water in Hong Kong is generally considered safe to drink. However, it is still recommended that you consume filtered or packaged water there and steer clear of ice cubes.
Q. How many days should I spend in Hong Kong?
A. You'd need at least 3 days to fully see Hong Kong, and you can add 2 more days to your itinerary if you wish to see Macau as well.
Q. Is Hong Kong expensive?
A. While the food in Hong Kong is generally expensive, you can find hygienic and healthy food options at almost all the local eateries and street-side diners in Hong Kong that won't burn a hole in your wallet.
---
Looking To Book An International Holiday?
Book memorable holidays on TravelTriangle with 650+ verified travel agents for 65+ domestic and international destinations.
---
People Also Read:
Hong Kong Itinerary For 7 Days Things Not To Do In Singapore Family Trip To Hong Kong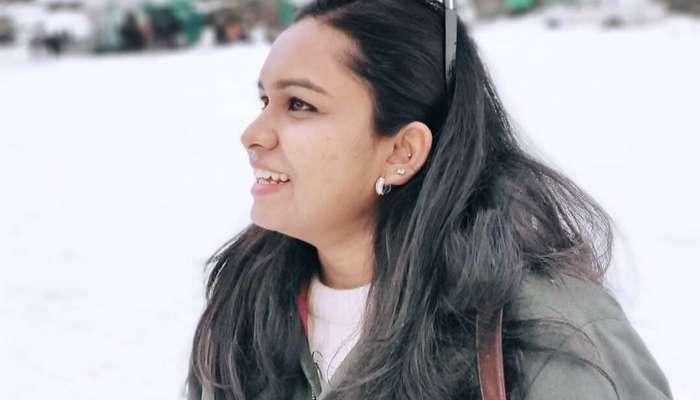 Comments
comments