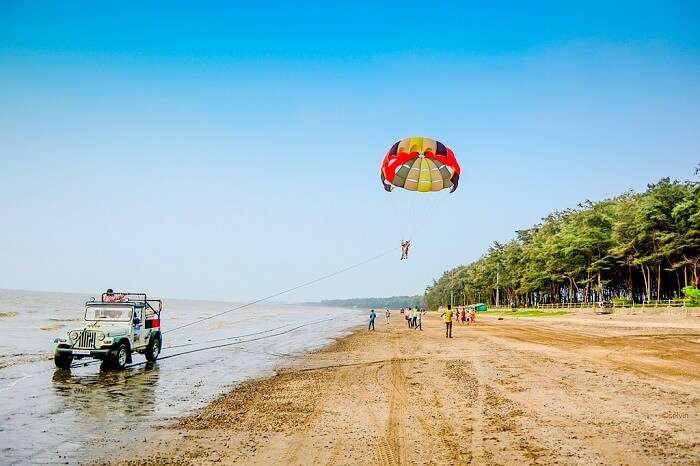 Adorning the western coast of India, the mesmerizing city of Daman is a perfect blend of history, adventure, serenity, and culture. Boasting of flawless palm-lined beaches, historical buildings, religious sites, adventure activities, and an amalgamated European, and Indian culture, the union territory of Daman and Diu has emerged as a popular tourist destination in India where one can find some of the best places to visit, and most exciting things to do.
So, if you are planning a honeymoon, a family trip, or an all friends trip, here are some of the best things to do in Daman which will make you fall in love with this charming city.
Best Things To Do In Daman
1. Bask In The Tropical Weather At Popular Beaches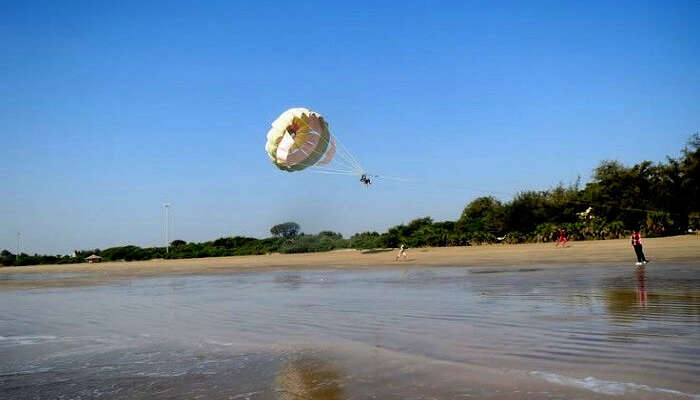 Suggested Read: These 8 Best Places To Visit In Daman Will Surely Make You Fall In Love With This Coastal City!
The coastal city of Daman is home to a number of pristine sandy beaches necklaced by lush green palm trees, which adorn the beauty, and elegance of this city. Taking a stroll along these flawless beaches, enjoying the tropical weather while chugging down exotic drinks on the beach beds, and playing popular beach sports are some of the best things to do in Daman.
Best Beaches In Daman: Devka Beach, Jampore Beach, and Nagoa Beach
2. Take A Tour Of The Architectural Marvels Of The City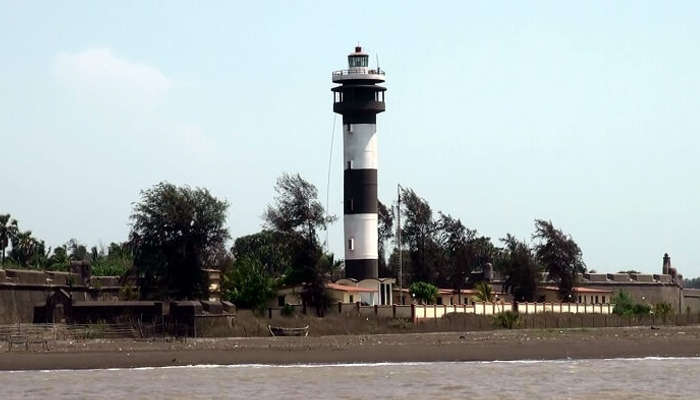 Wondering what to do in Daman to make your trip memorable? Then think no more and embark on a sightseeing tour of the city which lets you witness the marvelous architecture of the city. Built on the lines of Colonial architectural style, these buildings form an essential part of the city's heritage, and are a visual treat for all architecture lovers.
Popular Places In Daman: Moti Daman, St. Jerome Fort, Dominican Monastery, House Of Bockage, and Lighthouse
3. Go On A Shopping Spree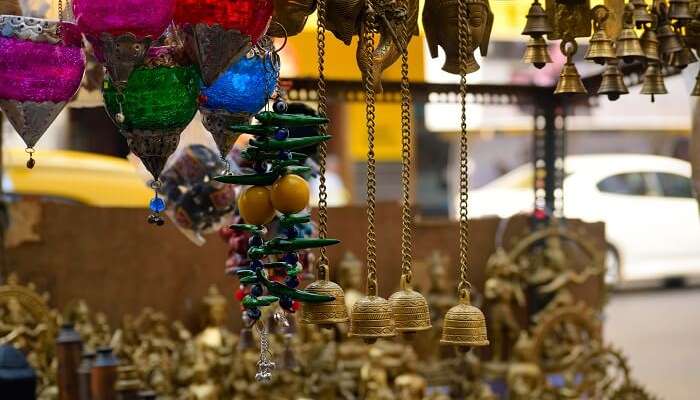 Be it a honeymoon, family trip, or a solo trip, shopping is one of the best things to do in Daman and Diu. This city is famous for its bustling street markets that feature alluring products from handicrafts, to apparels, leather products, souvenirs and much more that will surely satisfy the thirst of your inner shopaholic.
Best Places For Shopping in Daman: Nani Daman, Dmc Market, Hong-kong Market, Biblos Market, and Ace Shopping Mall
4. Dine Out At Popular Restaurants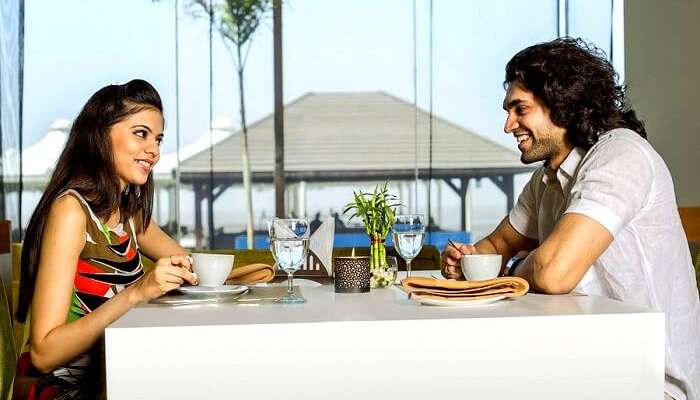 Suggested Read: 12 Unique Experiences You Can Only Have In Mumbai
The union territory of Daman boasts of a blend of Indian, European, and tribal cultures, and hence, one of the best aspects of a trip to Daman is that a traveler gets a chance to taste a variety of local delicacies which include a touch of a mixed culture. Therefore, dining out at lavish restaurants, and tasting the authentic cuisine of the city are some of the best things to do in Daman.
Best Restaurants In Daman: Daman Delite, Sea View Beach Restro, Pepperzz, and Kathi Junction
5. Embark On A Spiritual Tour Of The City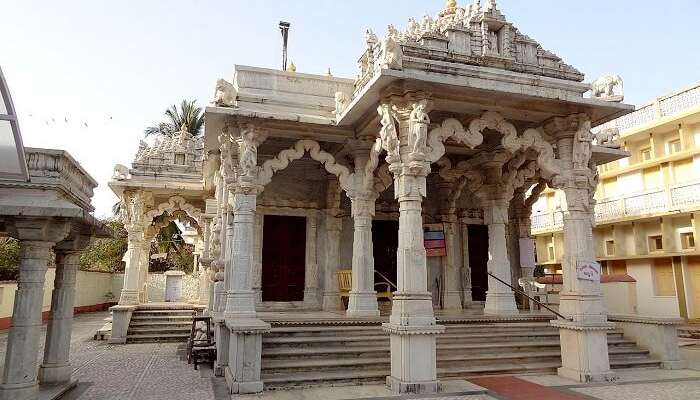 The charming city of Daman is also a home to numerous temples, and churches which date back to the medieval ages. A tour past these religious places is one of the best things to do in Daman which not only lets you peep into the cultural, and religious beliefs of the locals, but also provides an opportunity to witness the creativity of the artisans that reflects through the awe-inspiring carvings, and engravings of these structures.
Religious Places In Daman: Basilica Of Bom Jesus Church, Kunteshwar Mahadev Mandir, Samudra Narayan Mandir, Jain Temple, and Church Of Our Lady Of Rosario
6. Enjoy Rejuvenating Activities At Mirasol Water Park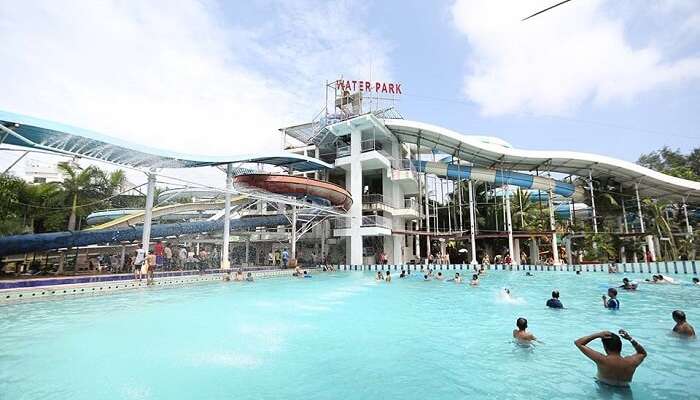 Suggested Read: 38 Most Colorful Places In India That Will Make Your Heart Skip A Beat
Mirasol Water Park, located inside the Mirasol Lake Resort, is a theme based amusement park, which is built to provide unlimited fun to the travelers. Visit this amusement park to indulge in fun things to do in Daman with your friends and family. This water park houses thrilling rides for all age groups, and is a perfect place to spend quality time with your friends, family, and kids.
Location: Bhimpore, Marwad, Daman and Diu
Tminigs: 11 am to 6 pm
Entry Fee: INR 700 for adults & INR 600 for children (including lunch)
7. Take A Horse/Camel Ride At Jampore Beach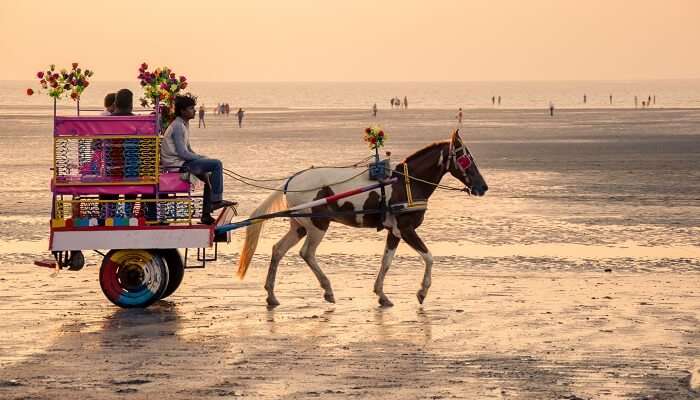 Since camel ride in a desert is too mainstream, therefore, Daman presents to you, an opportunity to enjoy a camel/horse ride across the popular Jampore Beach. Indulging in a fun-filled camel/horse ride is one of the best things to do in Daman which lets you spectate the vast expanses of the Arabian Sea, and come close to the beauty of nature.
Where: Jampore Beach, Daman
8. Taste The Thrill Of Adventure Sports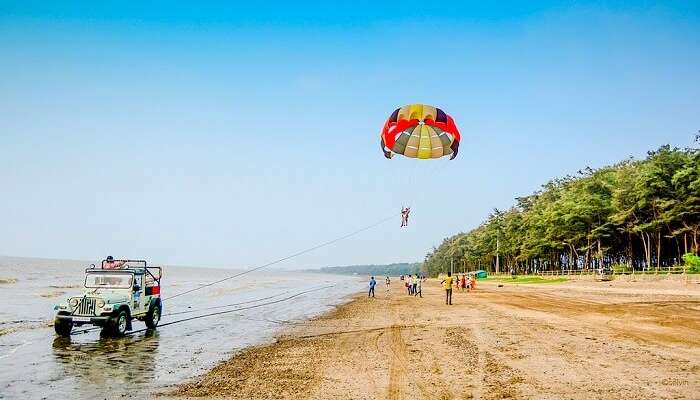 Being a coastal city, featuring numerous beaches, Daman is also a popular hub for adventure seekers. If you are looking for some fun-filled, and adventurous activities in Daman, head to the popular beaches of the town, where you can indulge yourself in thrilling watersports, and adventure activities that will add an element of fun to your trip to make it even more memorable.
9. Visit The Diu Museum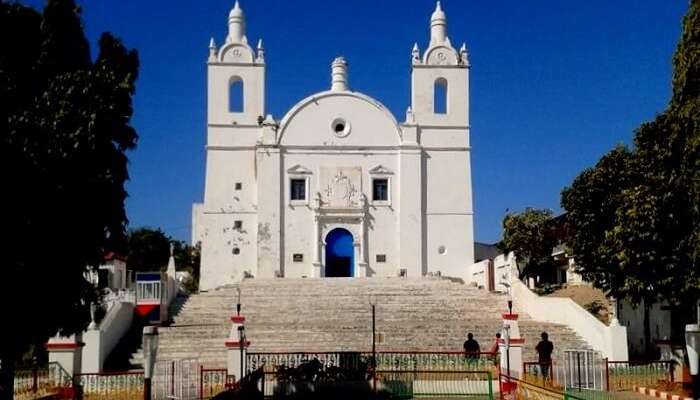 Suggested Read: 5 Best Beach Resorts In Diu For Experiencing Luxury On A Budget
Featuring antique statues, wood carvings, sculptures, the Diu Museum is one of the best things to see in Daman and Diu. This building was once a church, which was later converted into a museum. A visit to this archaeological treasure house lets you capture a glimpse of the rich historical past, and distinct culture of this port city of India.
Dreaming of a vacation in this coastal paradise? Do engage yourself in these exciting things to do in Daman along with an exhilarating sightseeing experience on your next trip to this small yet happening city of India.
Frequently Asked Questions About Things To Do In Daman
Q. What is the best time to visit Daman?
A. October to march is the best time to visit Daman as, during this season the weather remains quite pleasant throughout the year, thus, making sightseeing, and outdoor activities even more enjoyable.
Q. Which are the best places to see in Daman?
A. Jampore beach, Devka Beach, Jain Temple, Nani Daman Fort, and Moti Daman Fort are some of the best places to visit in Daman.
Q. What are the best things to buy in Daman?
A. Handicrafts, apparels, leather products, and souvenirs are some of the best things to buy in Daman.
Comments
comments