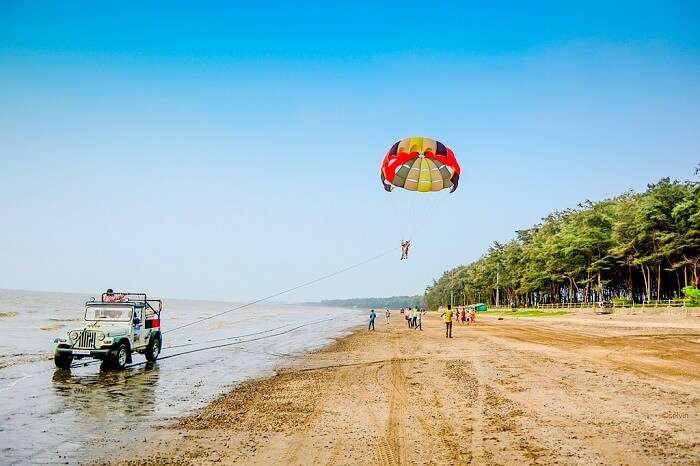 Adorning the western coast of India, the mesmerizing city of Daman is a perfect blend of history, adventure, serenity, and culture. Boasting of flawless palm-lined beaches, historical buildings, religious sites, adventure activities, and an amalgamated European, and Indian culture, the union territory of Daman and Diu has emerged as a popular tourist destination in India where one can find some of the best places to visit and most exciting things to do. So, if you are planning a honeymoon, a family trip, or an all friends trip, here are some of the best things to do in Daman which will make you fall in love with this charming city.
17 Best Things To Do In Daman
Planning a trip to an awesome location like Daman can be challenging yet exciting. With a rich colonial history, be sure that you will feel as if you have walked into foreign territory, a thing of the past. So, here's to a great vacation and the best things to do in Daman that make sure you have a wondrous and flawless vacation time:
1. Beaches – Experience The Tropical Weather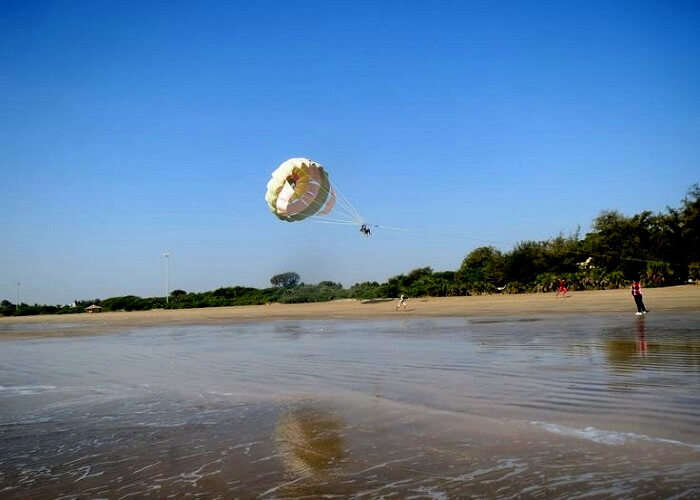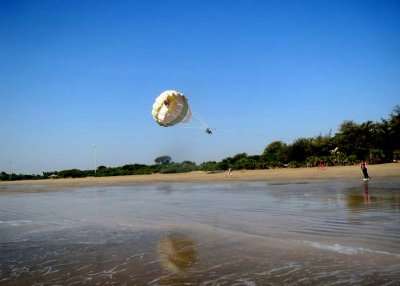 Image Source
The coastal city of Daman is home to a number of pristine sandy beaches necklaced by lush green palm trees, which adorn the beauty, and elegance of this city. Taking a stroll along these flawless beaches, enjoying the tropical weather while chugging down exotic drinks on the beach beds, and playing popular beach sports are some of the best
things to do in Daman at night
.
Best Beaches In Daman:
Devka Beach, Jampore Beach, and Nagoa Beach
These 16 Best Places To Visit In Daman Will Surely Make You Fall In Love With This Coastal City In 2022!
2. Architectural Marvels Tour – Taste Of History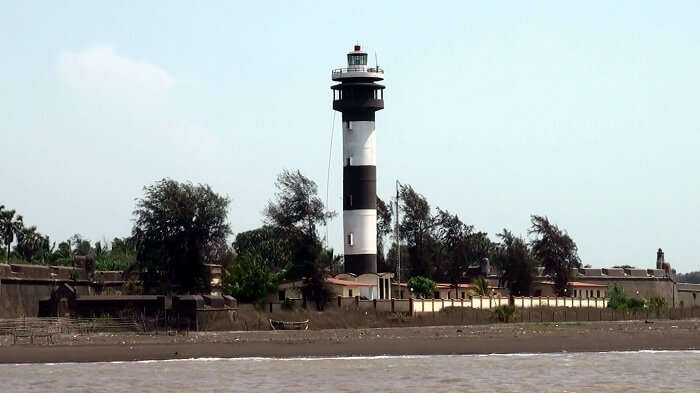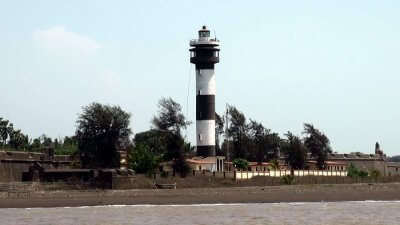 Image Source
Wondering
what to do in Daman
to make your trip memorable? Then think no more and embark on a sightseeing tour of the city which lets you witness the marvelous architecture of the city. Built on the lines of Colonial architectural style, these buildings form an essential part of the city's heritage, and are a visual treat for all architecture lovers.
Popular Places In Daman:
Moti Daman, St. Jerome Fort, Dominican Monastery, House Of Bockage, and Lighthouse
10 Best Resorts In Diu You Must Consider When Looking For Accommodation Options
3. Shopping  – Buy Souvenirs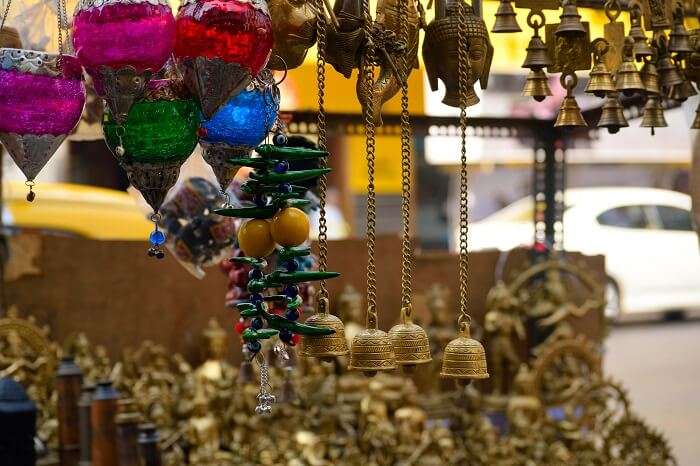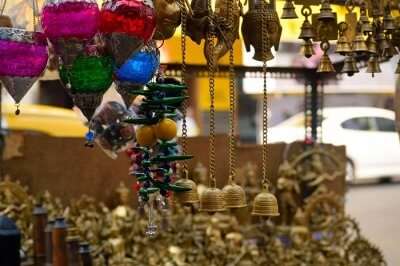 Be it a honeymoon, family trip, or a solo trip, shopping is one of the best
things to do in Daman and Diu
. This city is famous for its bustling street markets that feature alluring products from handicrafts, to apparels, leather products, souvenirs and much more that will surely satisfy the thirst of your inner shopaholic.
Best Places For Shopping In Daman:
Nani Daman, DMC Market, Hong Kong Market, Biblos Market, and Ace Shopping Mall
10 Marvelous Places To Visit Near Diu For A Great Weekend Getaway In 2022
4. Restaurants – Taste Great Food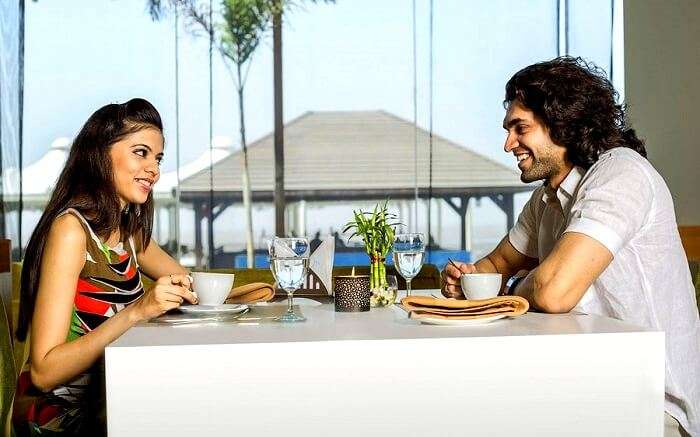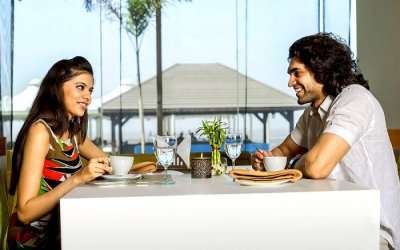 Image Source
The union territory of Daman boasts of a blend of Indian, European, and tribal cultures, and hence, one of the best aspects of a trip to Daman is that a traveler gets a chance to taste a variety of local delicacies which include a touch of a mixed culture. Therefore, dining out at lavish restaurants, and tasting the authentic cuisine of the city are some of the best
things to do in Daman
.
Best Restaurants In Daman:
Daman Delite, Sea View Beach Restro, Pepperzz, and Kathi Junction
50 Super Amazing Things To Do In Mumbai On Your 2022 Vacay
5. Temples And Churches – Take A Spiritual Tour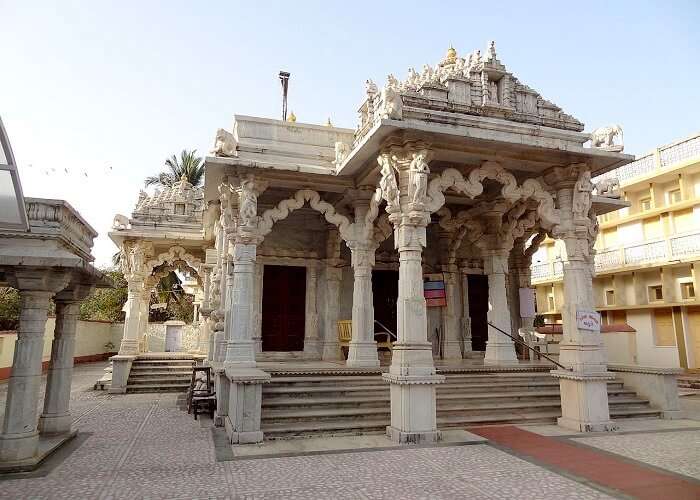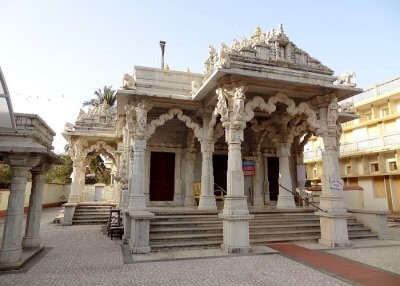 Image Source
The charming city of Daman is also a home to numerous temples, and churches which date back to the medieval ages. A tour past these religious places is one of the best
things to do in Daman
which not only lets you peep into the cultural, and religious beliefs of the locals, but also provides an opportunity to witness the creativity of the artisans that reflects through the awe-inspiring carvings, and engravings of these structures.
Religious Places In Daman:
Basilica Of Bom Jesus Church, Kunteshwar Mahadev Mandir, Samudra Narayan Mandir, Jain Temple, and Church Of Our Lady Of Rosario
20 Amazing Places To Visit In Diu That Should Be On Your Bucket List In 2022
6. Mirasol Water Park – Rejuvenate And Relax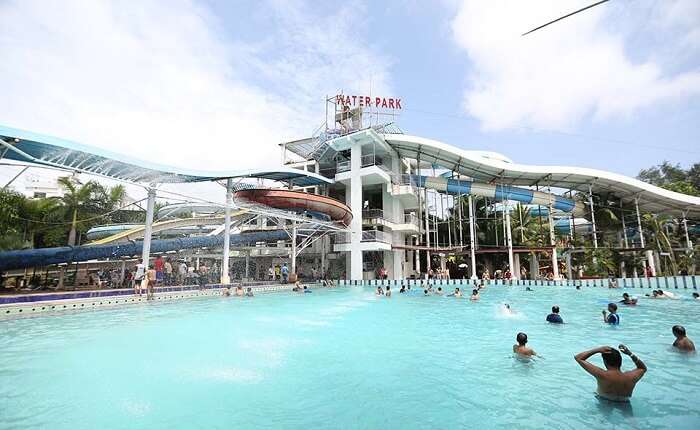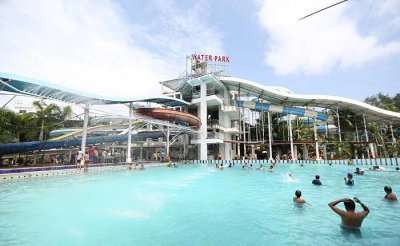 Image Source
Mirasol Water Park, located inside the Mirasol Lake Resort, is a theme based amusement park, which is built to provide unlimited fun to the travelers. Visit this amusement park to indulge in fun
things to do in Daman
with your friends and family. This water park houses thrilling rides for all age groups, and is a perfect place to spend quality time with your friends, family, and kids.
Location:
Bhimpore, Marwad, Daman and Diu
Timings:
11 am to 6 pm
Entry Fee:
INR 700 for adults & INR 600 for children (including lunch)
11 Amazing Diu Hotels That You May Want To Opt For Your 2022 Vacation!
7. Jampore Beach – Try Horse Riding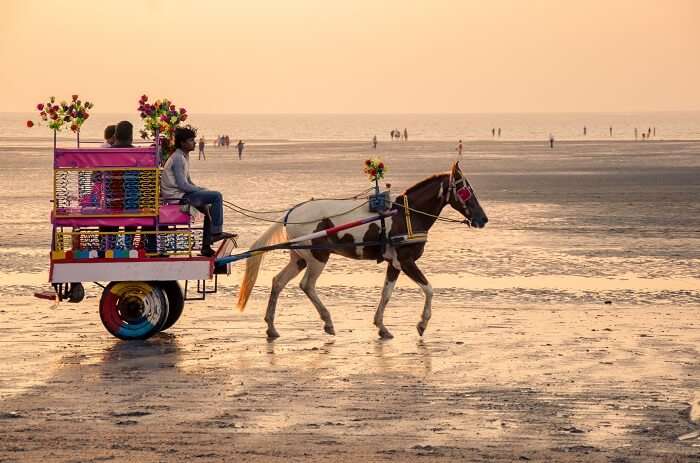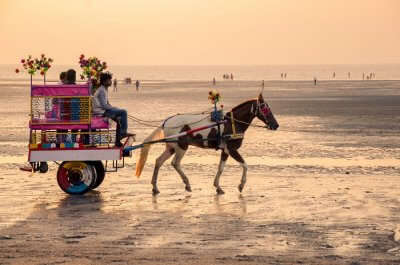 Since camel ride in a desert is too mainstream, therefore, Daman presents to you, an opportunity to enjoy a camel/horse ride across the popular Jampore Beach. Indulging in a fun-filled camel/horse ride is one of the best
things to do in Daman
which lets you spectate the vast expanses of the Arabian Sea, and come close to the beauty of nature.
Where:
Jampore Beach, Daman
9 Beautiful Places To Visit Near Gujarat In 2022
8. Water Sports – For An Adventure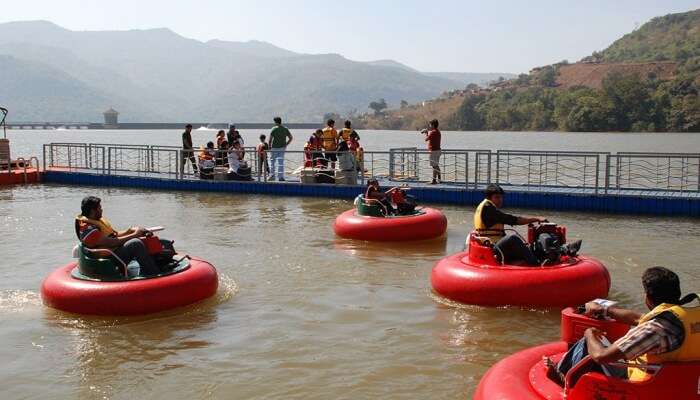 Image Source
Being a coastal city, featuring numerous beaches, Daman is also a popular hub for adventure seekers. If you are looking for some fun-filled, and adventurous
activities in Daman
, head to the popular beaches of the town, where you can indulge yourself in thrilling water sports, and adventure activities that will add an element of fun to your trip to make it even more memorable. Water sports in Daman is truly enjoyed at the top beaches.
38 Most Colorful Places In India That Will Make Your Heart Skip A Beat In 2022
9. Diu Museum – Get Connected To History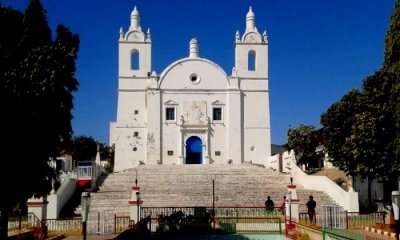 Image Source
Featuring antique statues, wood carvings, sculptures, the Diu Museum is one of the best
things to see in Daman and Diu
. This building was once a church, which was later converted into a museum. A visit to this archaeological treasure house lets you capture a glimpse of the rich historical past, and distinct culture of this port city of India.
Location: Diu, Daman and Diu 
5 Best Beach Resorts In Diu For Experiencing Luxury On A Budget
10. St. Jerome Fort – A Magnificent Spot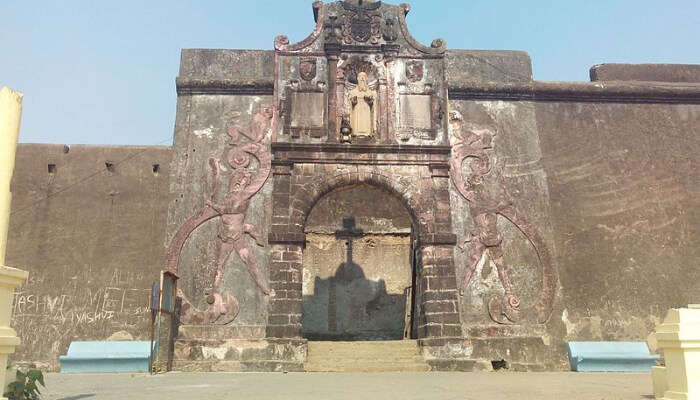 Image Source Also popular as Nani Daman For, this is a magnificent getaway, for both, history lovers and tourists, alike. You will find a large statue of St. Jerome, a known father of Catholics. This fort also attracts a lot of people belonging to the Jain and Christian faith due to the presence of a beautiful Jain temple and Our Lady of the Sea church, located  inside the complex. Apart from this, you get a truly breathtaking view of the fish market located close to the fort. Located close to the fort, are some of the top homestays in Daman. Location: Dhamatne, Daman, Daman, and Diu
Scuba Diving In India: Explore The Breathtaking Underwater Universe At The 14 Best Spots In 2022!
11. Somnath Mahadev Temple – For Relaxation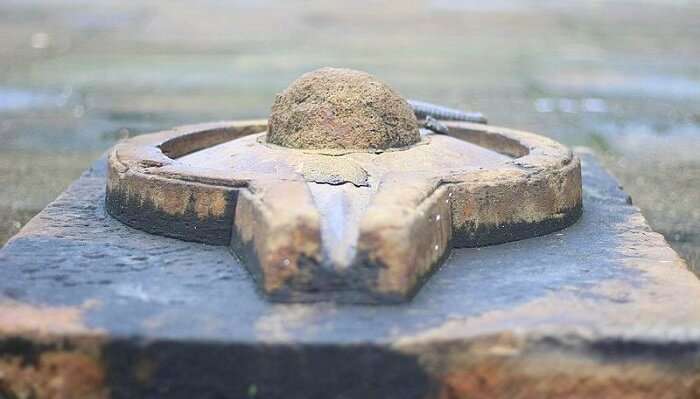 Image Source Wondering what to do in Daman next? Well, for relaxation, there is an old Hindu shrine, dedicated to Lord Shiva, which is a great place for pilgrimage. The Shivling inside the temple is known to be formed in the 19th century at the request of a monk. There is a fair at the temple, organized annually, flocked by thousands. If you want a peaceful and serene vibe, then this is a good place to be. Timings : 9:00 AM – 6:00 PM Entry Fee: Free
8 Union Territories Of India And Their Mystic Beauty
12. Dominican Monastery Ruins – Feel Ancient Notions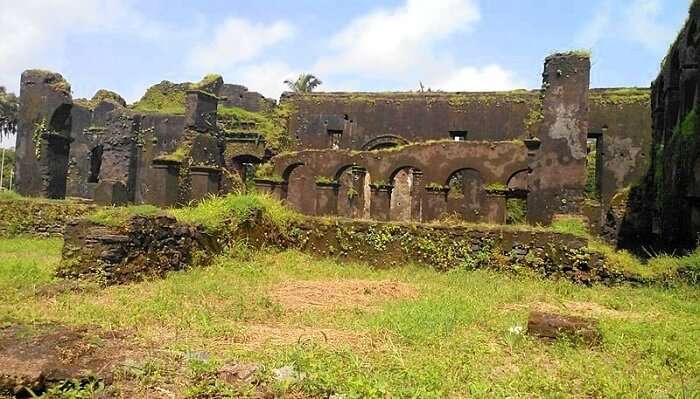 Dominican Monastery was a catholic monastery and a place of worship. It is a true representation of historic ruins bearing a testimony to the glorious past. It served as a headquarters of theological studies that attracted many scholars. Get the mesmerized feeling behind the monastery walls dotted by floral stones. Some of  the best villas in Daman are located near the monastery. Location: Rua Martim Afonso, Fort Area, Moti Daman, Daman, Daman and Diu
Discover 6 Incredible Rain Forests In India For A Memorable Wildlife Adventure In 2022!
13. Jetty Garden – Elegantly Designed Place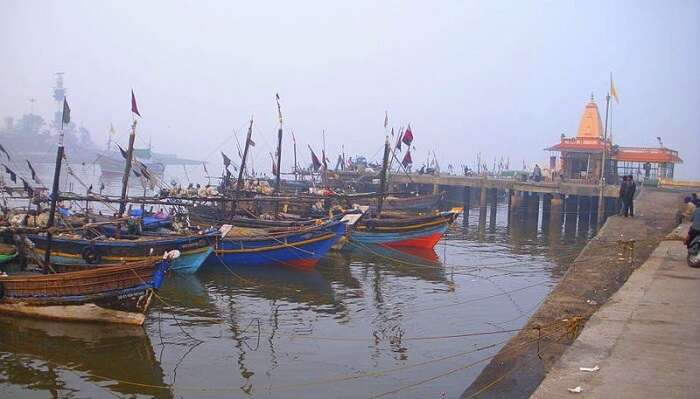 For a truly peaceful time, visit the Jetty Garden, located on the shores of river Ganga. An elegantly designed garden, it captivates the attention with its exotic fountain arrangements. Soothe your eyes, take a stroll and lift up your spirits to enjoy your vacation. What's even better is that, you get the best hotels in Daman, near the garden. Timings: 10:00 AM – 6:00 PM Entry Fee: INR 10
14. Devka Amusement Park – A Joyous Place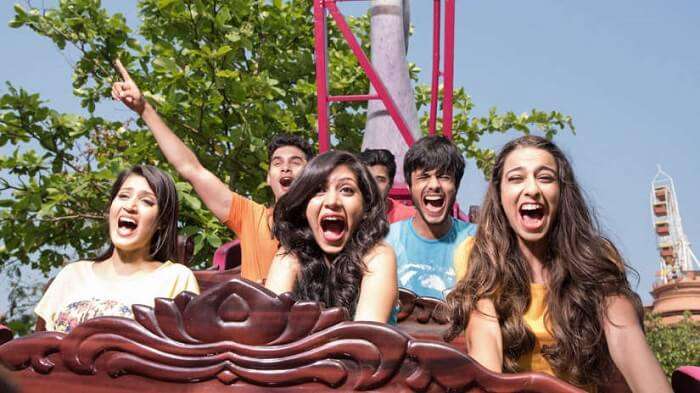 A truly joyous place to enjoy, especially for kids, Devka Amusement Park is a paradise for family vacations. Overlooking the beach, with exciting activities like bungee-jumping, water balloon raft, swings and cricket pitch. The beautiful garden at the park's centre acts as an amazing picnic spot. Exploring this park is one of the best activities in Daman. Timings: 9:00 AM – 9:00 PM Entry Fee: INR 5
Manchester Of India 2022: Know Which City Bagged This Title And Why!
15. Moti Daman Fort – Feel The Bygone Era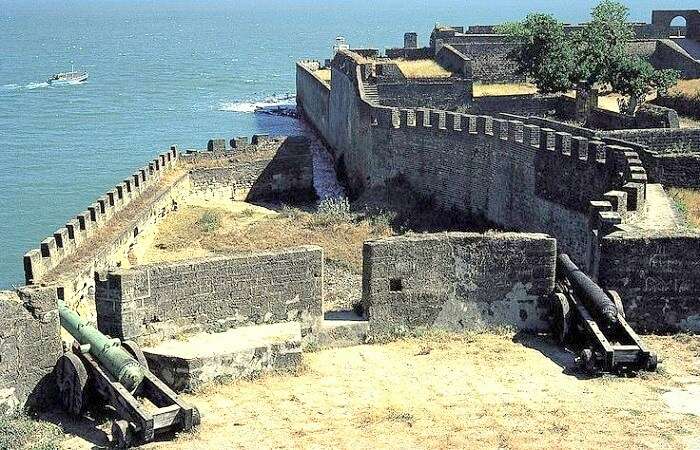 Another amazing fort in Daman is the Moti Daman fort. One of the popular tourist attractions, there is a true ambiance of a dream. The fort was built by the Portuguese, who definitely have left a deep influence in Daman. A stroll or walk inside the fort gives you an experience of the bygone era. Truly, Moti Daman fort is considered to be one of the best places near Daman and Diu. Location: Daman, India
16. Nightlife – Party With The Locals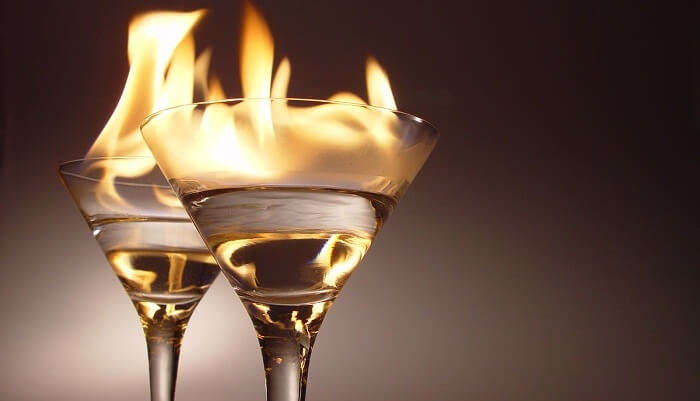 Image Credit: Nik Frey for Wikimedia Commons Disclaimer: The image is for representation purposes only. If you are wondering what to do in Daman at night, then here is the perfect option for you. Daman is home to various bars and pubs where you can party all night. Interact with the locals and sip some refreshing cocktails at the famous pubs like Manpasand Bar and Restaurant and Bijal Bar and Restaurant. You can also head to Cidade de Daman where you can attend a beach party at night. Cidade de Daman is a stunning beach resort that organized fancy beach parties and you must attend one!
  31 Ideal Places To Visit In India In May For An Amazing Summer Vacay In 2022
17.The Backyard Cafe – Relish A Cup Of Aromatic Coffee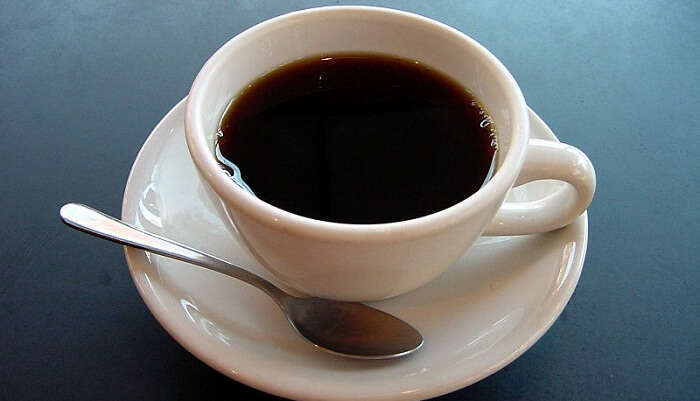 Image Credit: Julius Schorzman for Wikimedia Commons Disclaimer: The image is for representation purposes only. The Backyard cafe is one of the most visited cafes in Daman and if you are up for a delicious cup of coffee and scrumptious snacks then you ought to add this spot on your list. Known for serving delectable food that is a mix of Portuguese and Goan, Ancient and Modern, and Desi and Continental cuisine, this cafe will surely satiate the foodie in you. This cafe is located in the Moti Daman Fort and has chic interiors where you can enjoy with your family or friends. Location: Dominican Monastery Lane, Fort Area, Moti Daman, Daman, Daman, and Diu Timings: 8 Am – 11 Pm
Further Read: 51 Incomparable Places To Visit In Gujarat For A Memorable Trip In 2022
Dreaming of a vacation in this coastal paradise? Do engage yourself in these exciting things to do in Daman along with an exhilarating sightseeing experience on your next trip to Daman, a small yet happening city of India.
For our editorial codes of conduct and copyright disclaimer, please click
here
.
Frequently Asked Questions About Things To Do In Daman
Why do people go to Daman?
Famous for its beautiful beaches, portuguese architecture, museums and breathtaking beauty. Daman is a great option for a holiday. People usually prefer travelling to Daman to relax and get away from all the hustle and bustle of their daily lives.
How many days are enough for daman?
2 days are enough to visit Daman, you can easily cover all the major sightseeing points like Devka Beach, Nani Daman Jetty, The Fort of Saint Jerome/Nani Daman Fort, The Church of Our Lady of the Sea, Moti Daman Fort, Bom Jesus Church and many more.
Do we have to undergo any quarantine after reaching Daman?
No, you don't have to undergo any quarantine once after reaching Daman. Just make sure to follow all the guidelines and take necessary precautions while travelling.
What is the best time to visit Daman?
October to March is the best time to visit Daman as, during this season the weather remains quite pleasant throughout the year, thus, making sightseeing, and outdoor activities even more enjoyable.
Which are the best places to see in Daman?
Jampore beach, Devka Beach, Jain Temple, Nani Daman Fort, and Moti Daman Fort are some of the best places to visit in Daman.
What is Silvassa famous for?
Out of the many things, Silvassa serves as the capital of Dadra & Nagar Haveli, another Union Territory near Daman. It is famous for its greenery, exotic resorts, industries and tax-free alcohol.
How far is Daman from Vapi?
The distance between Daman & Vapi is 13 km by road and 7 km by air. The only way connecting the 2 places is road transportation, which takes roughly 20 minutes.
Which language is popular in Daman?
Gujarati is the most popular language of Daman and is most widely spoken.

People Also Read:
Things To Do In Jabalpur Things To Do In Ladakh Things To Do In Ladakh