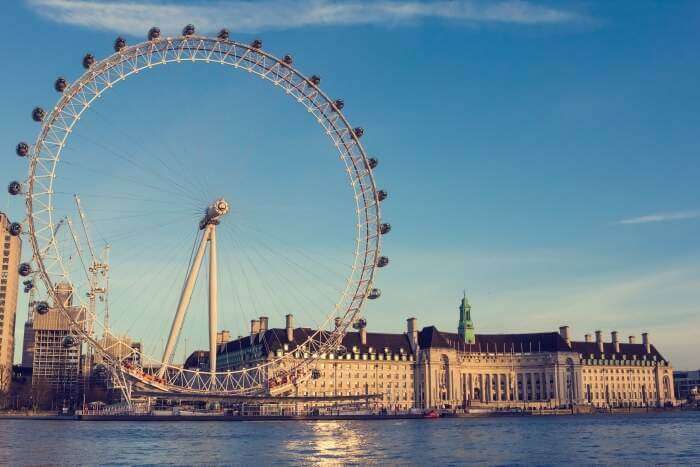 Harry Potter, street fashion, gothic splendor, royal vibes, artistic aura, and urban sights – these are the thoughts that cross the mind when one hears the name 'London'. One of the finest and most visited destinations in the entire world, London is a city like no other. This city has everything from a blend of contemporary lifestyle, picturesque landscapes, awe-inspiring antiquity, to endless artistic imaginations. Along with blanketing an extensive number of things to do in London, the city also embraces an ample number of places that one should witness.

We have curated a list of all the experiences that may not be the best but are definitely the ones that you should engage in when traveling to London for the first time in their lives. Take a look and pen down all that appeals to you!
Top 10 Things To Do In London
London, the capital city of the United Kingdom, is home to experiences that one tends to remember for a lifetime. Be it something to do with a family, a partner, or on a solo escape, there's something for everyone and anyone. Find out what's best for you among the list given below. Do not forget to mark your favorites!
1. Witness The City From A Bird's Eye View – London Eye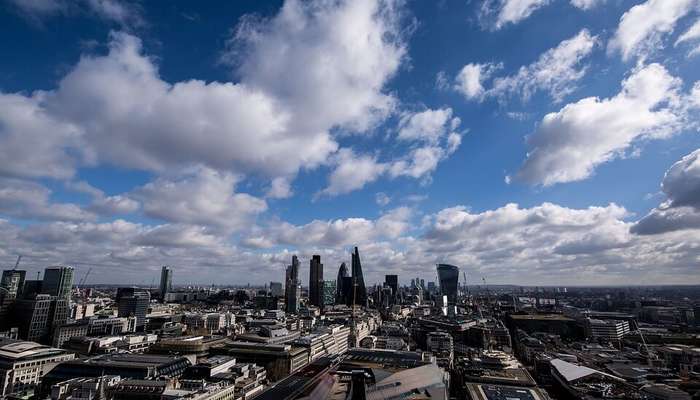 You haven't fully witnessed London if you haven't paid a visit to this extremely popular landmark of the city. Being a part of the list of the best things to do in London, Coca Cola London Eye exhibits views of various corners of the city in the most beautiful manner possible. This iconic attraction in the city gives travelers an opportunity to witness London from a bird's eye view. From the calm waters of South Bank to the concrete jungles of marvelous structures, one gets to witness the panoramas that take away the breath of spectators.
Location: The London Eye, Riverside Building, County Hall, Westminster Bridge Road, London SE1 7PB
Tickets: £450 for private capsule, £30 for adults, £24 for children (3 to 15 years), Free for children below 3 years of age
Timings: 11 am to 6 pm daily
Must Read: 10 Exquisite Places To Party On New Year In London And Welcome 2020 With A Bash!
2. Tour Around The Magical World Of Harry Potter – Warner Bros Studio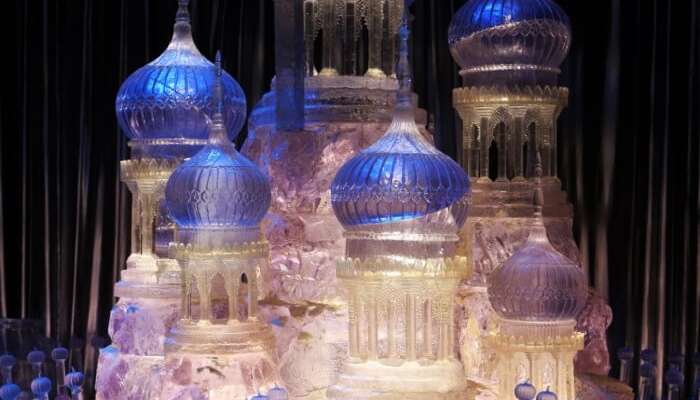 Attention all the fellow Potterheads out there! Be a part of one of these unique things to do in London and get a chance to trace the paths that were once taken by the characters themselves. London city gives you an opportunity to tour around the studio of Warner Bros and witness the magical beauty of the sets of Platform 9 ¾, find your magic wand while strolling along Diagon Alley, see the steam train of Hogwarts, unravel the mysteries hidden in Dumbeldore's office, and much more. You surely don't want to miss out on the magical spells of cinematographers that made the movie possible!
Location: Greater London, United Kingdom
Tickets: £47 for adults, £38 for children (5 to 15 years), £150 for family (2 adults, 2 children or 1 adult, 3 children), Free for children under 4 years of age
Timings: 8:30 am to 10 pm daily
Suggested Read: London Shopping 2020: 10 Best Places To Help You Glam Up Your Wardrobe & Home!
3. Embrace The Old-World Charm – Museum Of London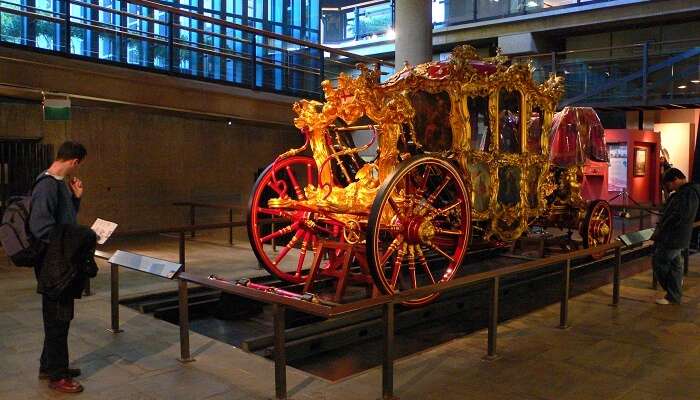 A wonderful escape for the history aficionados, paying a visit to this beauty is one of the most amazing free things to do in London. Offering a fine amalgamation of entertainment and education, the Museum of London is one of the finest attractions. Blanketing artifacts from the eras that dates back to the golden days of the city, this museum showcases Oliver Cromwell's death mask, mammoth's jaw, ancient settlements, jewelry in the Expanding city, Victorian street mock-up, and so much more. This is one museum that helps one understand the evolution and development of London like none other.
Location: 150 London Wall, EC2
Tickets: Free of cost
Timings: 10 am to 6 pm daily
Suggested Read: World's Longest Cruise To Set Sail From London For A 245-Day Voyage
4. Take Sherlock's Paths – Baker's Street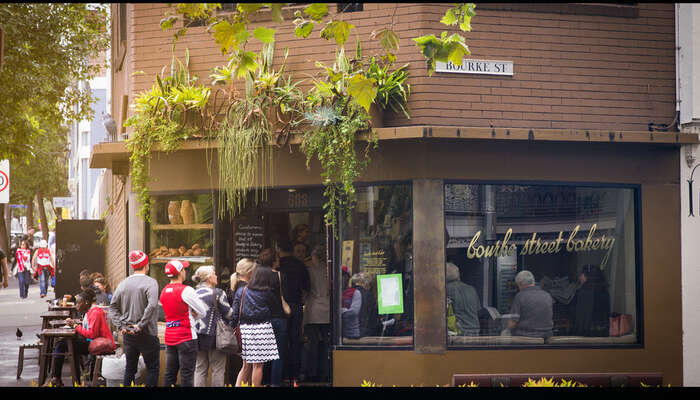 Another crowd-pleaser amidst the movie fanatics is the residential street of the famous fictional detective, Sherlock Holmes. Getting its fame from '221b Baker Street, London' in the novels by Arthur Conan Doyle, this street has gone from a high-class soc to a commercial premise. Apart from the Sherlock Museum, this street blankets some of the finest things to do in London, which would make the whole trip memorable. Be it witnessing the art collection of Sir Richard Wallace, trying out vintage whiskeys, or paying a visit to the famous Madame Tussauds in London, there is something for everyone on Baker Street.
Location: Baker St, Marylebone, London, UK
Tickets: Free of cost
Suggested Read: 10 Places To Visit In Nuwara Eliya In 2019: The Mini London Of Sri Lanka!
5. Behold The Beauty Of Street Art – London Street Art And Graffiti Tour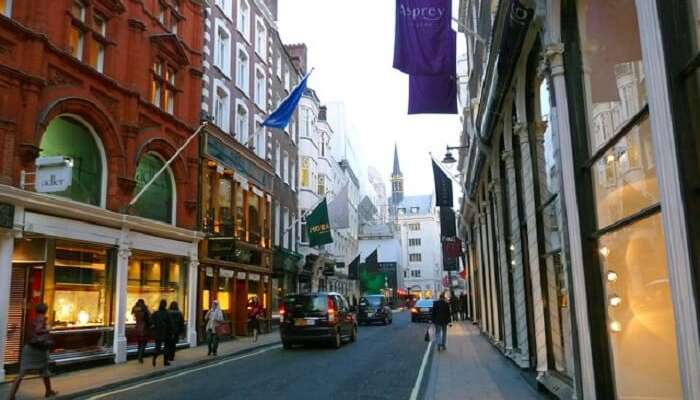 For those who are looking to indulge in some fun things to do in London, do not forget to add London's East End on your bucket list. Taking you around the most vivacious, colorful, and vibrant locations of the city, this tour is all about the tales, art, and history. After having carefully curated the list of all the innovative and must-see street art, this tour takes the street art admirers around the city to help them identify some of the most eclectic and awe-inspiring murals. Cross the cobbled streets, pass through the hidden jewels, and knit your tales with Free Tour By Foot!
Location: Street Art, Whitechapel, Liverpool Street, The Old Jewish Quarter, Shoreditch, Brick Lane
Tickets: Free of cost
Timings: 11 am onwards (Fri to Sun), 2 pm onwards (Sat to Tue, Thu)
Duration: 2.5 hours approximately
Suggested Read: Historical Tours In London 2020: An Encounter With The History And Culture Of This British City!
6. Go Thrifty! – Camden Market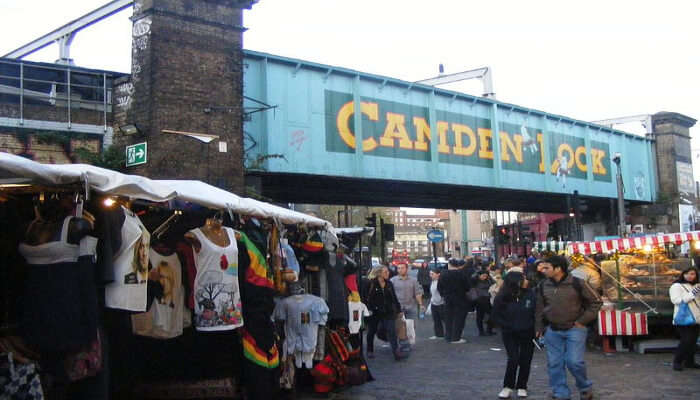 Catering to the likes and needs of all the shopaholics out there, Camden Market is a crowd-pleaser not just for tourists but for locals as well. Offering an extensive variety of products ranging from elegant furniture and alluring fashion items to cheap graphic tees and scrumptious food, this market has got it all. A blend of multiple markets in one, visiting the Camden Market is one of the most exciting and fun-filled things to do in London. You can pick up some crafty souvenirs, vintage home decor, or indulge in the melt-in-the-mouth desserts when on a tour in London!
Location: Camden Town, London
Tickets: Free of cost
Timings: 10 am to 6 pm daily
Suggested Read: London Fashion Week 2019: Stay In Touch With Fashion Industry's Trends!
7. Chug The Glasses Of Delicious Beers On A Bus- London Bar Bus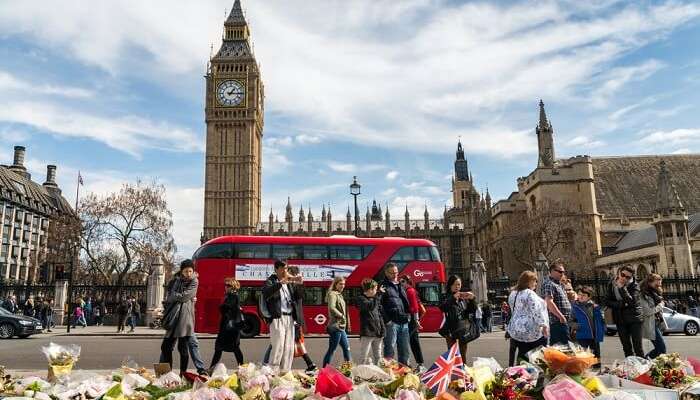 One of the best things to do in London at night is definitely chilling with a couple of friends or a date and sipping on some amazing cocktails along with riding around the city all this while! London Bar Bus is an innovative and most original rooftop bar. Just instead of being a stable floor, this terrace found its place of the famous double-decker bus of London city. The stunning views of the glistening city of London, lip-smacking drinks, Instagrammable flower wall, and an experience that is like none other makes partying on this rooftop bus a must-try!
Location: Charles II Street and Westminster Pier
Timings: 2 pm, 4 pm, 6:30 pm, 8:30 pm daily
Suggested Read: 10 Best Day Trips From London To Explore This Extravagant Capital City In England!
8. Relish A True Culinary Experience – Food Tour
Satiating the foodie in you, London offers travelers a chance to be on any one of the many culinary tours to get the finest gastronomical experience on their escape to London. From street food tours in the region of East London to the wine and dine tours in Soho, the culinary experiences offered in London caters to the pockets of every kind of traveler. Making one crave for more and more, the food that is served in London can make anyone drool. Moreover, to add, there are numerous food tours available in London that spoils the travelers with a variety of choices.
Location: East London, Soho, London Bridge, South London
Tickets: Varies with the different brands and restaurants
Timings: Varies with the different brands and restaurants
Suggested Read: 8 Cottages In London For Best Of Hospitality & Comfort
9. Experience The Various Forms Of Performing Arts – West End Theatre District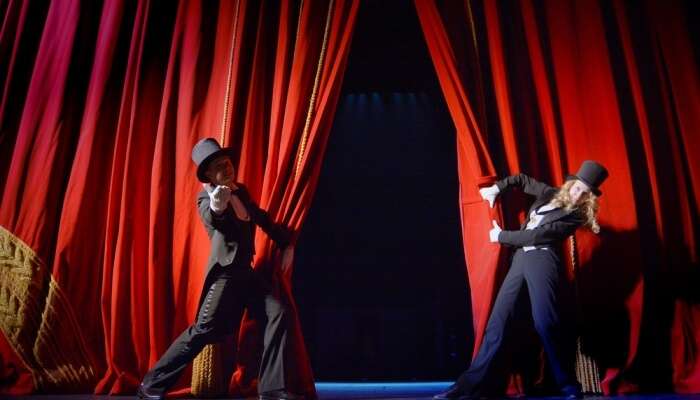 One of the most exciting and enchanting things to do in London is being a part of the enigmatic theatre performances that are played by artists on the stages of the famous West End Theatre District. Just like Broadway is to New York City, the West End Theatre District is to London. Witness the classic productions, award-winning musicals, and the most engaging plays that you would take your breath away with the skills and stories. Some of the most-loved and most-played events in this location are & Juliet, A Taste of Honey, Amelie The Musical, City of Angels, and more. From Stalls, Royal Circle, Upper Circle to the Balcony, one gets to choose their best seats to embrace the true West End experience.
Location: West of the City of London
Tickets: £10 onwards
Timings: Open all week, show timings vary from event to event
Suggested Read: 10 Best Hostels In London For Holidaying In The Lavish City Like A Pro!
10. Meet The Underwater Life – Sea Life London Aquarium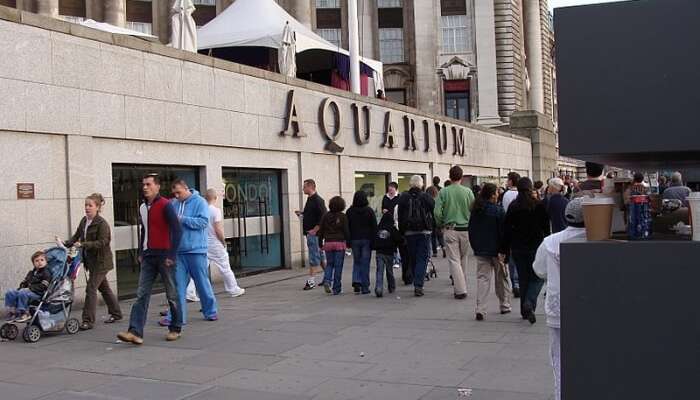 Located in the vicinity of the London Eye is home to numerous underwater species that never fails to charm the spectators. For families traveling to London, visiting the Sea Life London Aquarium is one of the best things to do in London with kids. This is also because of a tour around this location is not just entertaining but educational in itself as well. The little ones tend to love the aquariums, especially the ones that accommodate sharks, offers interactive games and showcases interesting exhibits.
Location: Riverside Building, County Hall, Westminster Bridge Rd, Lambeth, London SE1 7PB, United Kingdom
Tickets: £22 for adults, £19 for children (3 to 14 years), Free for children below 3 years of age
Timings: 10 am to 6 pm (Sun to Fri), 9:30 am to 7 pm (Sat)
Further Read: 10 Finger Lickin' Good Restaurants In Nuwara Eliya That Recreates London
There is no dearth of impeccable things to do in London. From witnessing the entire city at a glance and shopping your hearts out to hopping on a bar bus and meeting the marine life, there is something for anyone and everyone.If you're planning a trip to london, we hope that this blog will help you build an itinerary that you will thank yourself for, when you're actually in the city. Now that you have scanned through the list, pick up your favorite experiences that you would want to engage in and mark them on your calendars without any other thought!
Frequently Asked Questions About Things To Do In London
Q. What do you must do in London?
A. Some of the things that you should definitely try in London are visiting Hyde Park, watching a theatre show in West End Theatre, touring around Buckingham Palace, trying some street food, shop from the Camden Market, and many more such things.
Q. What attractions are for free in London?
A. There are numerous iconic attractions in London that don't require one to pay. Such attractions include the National Gallery, the Houses of Parliament, East London Street Art, Museum of London, British Museum, Tate Modern, Greenwich Park, and more.
Q. What can I do in London in 3 days?
A. When in London for three days you can cover numerous landmarks and experiences. A sample itinerary that you can follow is mentioned below.
Day 1: Tour Around Westminster (Churchill War Rooms, Buckingham Palace, London Eye, and more)
Day 2: Southwark (Tower of London, Borough Market, West End Show, and more)
Day 3: Kensington And Windsor Castle (Kensington Palace, Kensington Gardens, Royal Albert Hall, and more).
Q. What can couples do in London?
A. There are many romantic things that couples can do in London. These things include taking a ride on the London Eye, hopping on the bar bus, strolling around the Hyde Park, visiting the Little Venice, staying at Shangri La, and many more.
Q. Where should I eat in London?
A. London is a heaven on earth for foodies out there. Some of the famous places that one should try the food at in London are Flour & Grape, Bao, 26 Grains, Yashin Ocean House, Snaps & Rye, Half Cup, and A Pie Party.
Q. What can you do in London for cheap?
A. Things that don't take up a lot of money in London are The Saatchi Gallery Art Collection, sunset from the South Bank, The Changing of the Guards, London't Forgotten Roman Wall, and more.
Q. What do you wear in London?
A. London is the capital of street fashion, hence dressing up here is of utmost importance. One can pack along a collared shirt, blazer, longline coat, tights, shorts, pencil skirt, smart casuals, heels, and such clothing items along.
Q. How many days do you need in London?
A. If you wish to experience each and every nook of the London city, it is important that you spend at least 3 to 4 days in this destination.
Q. Is London expensive to visit?
A. If we compare the city to other most-visited destinations in the entire world, then yes, London is quite an expensive place to visit in the United Kingdom.
People Also Read:
Things To Do In Egypt Things To Do In Bangkok Things To Do In Bali
Comments
comments