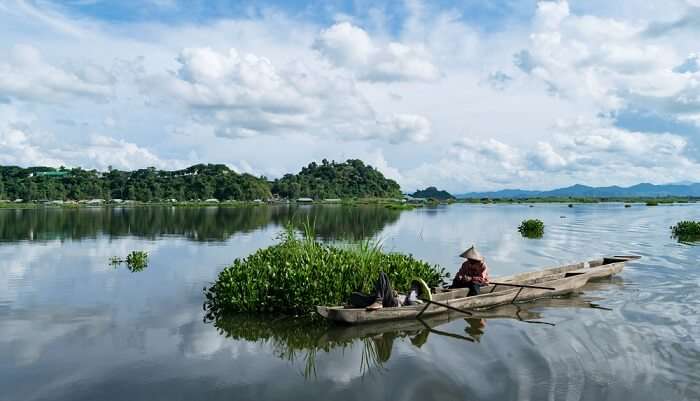 Northeastern states of India always fascinate us to explore and have gained a unique perspective among travellers for their sublime natural beauty and panoramic views of the landscapes. The winter months are the paradise of North India as most of the places are fully covered with snow. Manipur is one among them, known for its natural landmarks, lush green meadows, tea estates and culture. Imphal is the ancient city of Manipur and recognised as the capital city for its awe-inspiring natural places. There are lots of interesting things to do in Manipur for an exciting vacation that are listed below
Top 10 Things to do in Manipur
Manipur 'Jewel of Incredible India' offers various activities to do as a tourist for an indelible experience with your loved ones. It's also famous for its large bamboo forest and is considered to be one of the largest bamboo producing states in the country. Some of the best activities are as follows.
1. Visit Dzukou Valley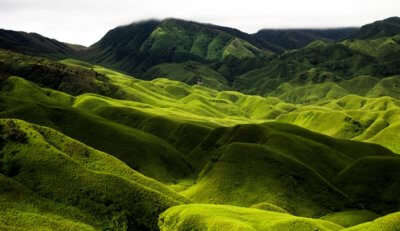 Similar in appearance to the Valley of Flowers National Park in Uttarakhand and it's one of the breathtaking dreamlands for nature lovers. The valley is named after Dzukou lily which is rare and found only in this region. Trained people trek here to witness the flamboyant seasonal flowers that add up the beauty of this valley.
Location: Dzüko River, Viswema
Best time to visit: June to September
Opening hours: 6 am to 5 pm
6 Best Waterfalls In Manipur That Will Make You Take A Splash Of Freshness
2. Take a Dip in Leimaram Waterfall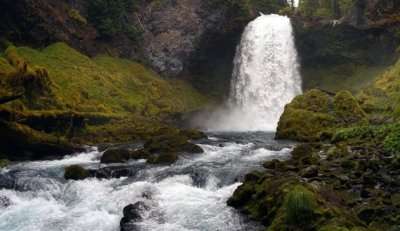 Not just one, there are three waterfalls combined to make it a stupendous destination and it's one of the popular tourist's hotspots in Manipur. Indulge in diving, swimming and bathing in pure and tranquil surroundings for refreshment. This picturesque waterfall enchants your mind and soul to feel restful.
Location: Sadu Chiru Waterfall Road, Manipur 795146
Best time to visit: October to March
Opening hours: 8 AM to 6 PM
3. Attend Sangai Festival at Imphal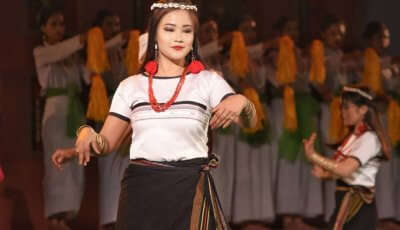 Churachandpur is home to many tribal communities and is considered to be the second-largest town in Manipur. Sangai Annual festival is celebrated for 10 days in the month of December to showcase the potential of Manipur art, culture and places as the world-class tourism destination conducted by the Department of Tourism. People from all over the country attend this festival to enjoy the richness and tradition to make their trip reasonable.
Location: Imphal, Manipur
Best time to visit: November
Opening hours: NA
13 Popular Manipur Festivals That Show The Cultural Diversity Of The Northeast In 2021
4. Shop at Ima Keithel Women's Market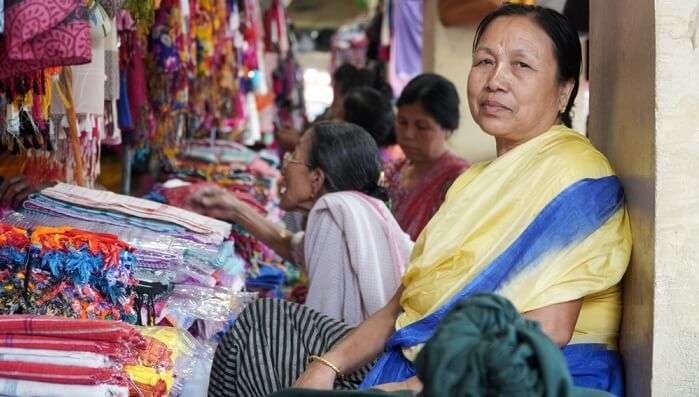 If you are a shopping freak, then this is the right place to buy things that you are fond of. It's a 500-year-old vintage market where only local women sell various items ranging from cereals, spices, dried fish, fruits, vegetables, ornaments, accessories, Manipur textiles, colourful home decors, handicrafts and household items at affordable prices. It's the largest all-women market in Asia and shopping is one of the best activities to do in Manipur.
Location: Imphal West, Manipur
Best time to visit: Throughout the year
Opening hours: 3:00 am to 7:00 pm
Shopping In Manipur: 5 Places To Shop On Your Trip To This Paradise In 2021!
5. Explore the Historic Kangla Fort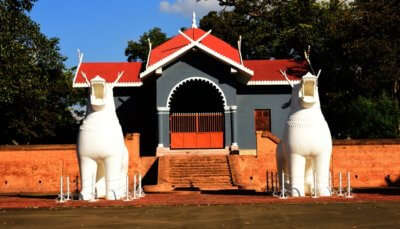 Kangla Fort or the Palace of Kangla was the administrative seat of various Manipur kings from Nongda Lairen Pakhangba to Maharaja Kulachandra and home to Meitei rulers. The fort represents the glory of ancient Manipur architecture and historical significance. You can explore the charming Citadel, Coronation Halls and nearby temples that are still standing.
Location: Kangla, Imphal, Manipur 795001
Best time to visit: March to May
Opening hours: 9:00 am to 5:00 pm. The fort is closed on Wednesdays.
18 Popular Tourist Attractions In Manipur You Must Visit In 2021
6. Admire the Landscape around Singda Dam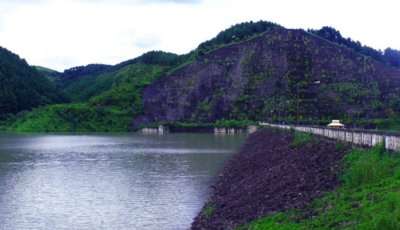 Image Credit: Mongyamba for Wikimedia Commons
Singda Dam at 920 metres above sea level is the highest mud dam in the world surrounded by abundant paddy fields and mighty hills that make it an ideal place in Manipur to visit and acts as a multipurpose irrigation project in Kangchup.
Location: Manipur
Best time to visit: October to May
Opening hours: 8 am to 6 pm
7. Witness Endangered Species at Keibul Lamjao National Park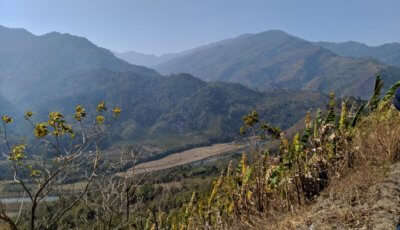 The only floating sanctuary in the world and is home to several endangered species like Ruddy shelduck, East Himalayan Pied Kingfisher, Hog deer, Sambar, Indian white-breasted waterhen and so on. Tourists love to visit here to spend time with nature and serene surroundings spread over 40 sq. km.
Location: Keibul Lamjao Rd, Manipur 795133
Best time to visit: October to March
Opening hours: 9:00 am to 6:00 pm
29 Famous Lakes In India That Will Bedazzle You With Their Stunning Beauty
8. Explore the Tunnels of Tharon Cave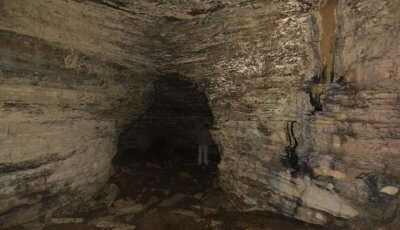 Image Credit: Dr. Raju Kasambe for Wikimedia Commons
Tharon or Uluan Cave near Tamenglong is one of the prime attractions and best things to do in Manipur for an exciting experience for adventure seekers. It's a 650 m long dim tunnel that contains carvings and excavations of the Hovnanian Culture of North Vietnam. The Manipur State Tourism organises a guided tour throughout the year for beginners who feel agitated.
Location: Manipur 795125
Best time to visit: January to April
Opening hours: 9 am to 5 pm
9. Catch Glimpse of the Jorbangla Temple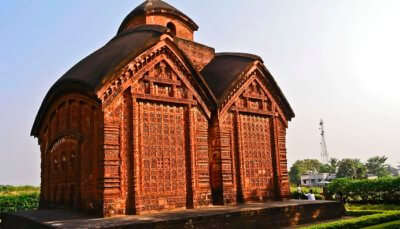 Image Credit: Avishekbiswas for Wikimedia Commons
Jorebangla or Yorubangla in Bishnupur is an ancient temple built by Malla King, Raghunath Singha Dev 1655. You can explore the architectural wonder of this temple that stuns a traveller. The carved designs portray the royal lifestyles of the emperors and the battles that took place in Manipur. The walls and roofs are built in Chala style for a distinctive look.
Location: Bishnupur, Manipur
Best time to visit: October to March
Opening hours: 8 am to 6 pm
6 Best Temples In Manipur To Attain Spiritual Peace & Solace
10. Go Boating at Loktak Lake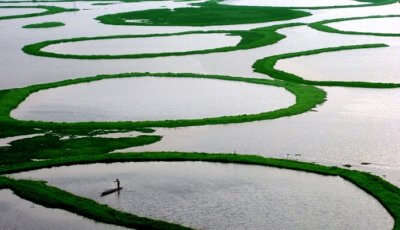 Image Credit: Sudiptorana for Wikimedia Commons
The only floating lake in the world is situated 53 km away from Imphal, the capital city of Manipur. The Loktak Lake is spread over 300 metres that contain floating swamps called Phumdis and is home to migratory birds. The most desired activity to perform is boating and kayaking to view the incredible landscapes of Sendra Island near the lake.
Location: Imphal, Manipur
Best time to visit: February to March
Opening hours: 9:00 am to 6:00 pm
Foreigners Can Now Travel To Nagaland, Mizoram & Manipur Without A Permit!
Manipur is an offbeat destination to explore with prominent sites that electrifies you and enjoy the stunning locations. These were some of the best activities to do in Manipur with your family and friends for a rejuvenating vacation in 2021. You can also plan your future trips to Manipur with TravelTriangle and get an itinerary designed according to your preferences.
For our editorial codes of conduct and copyright disclaimer, please click here.
Frequently Asked Questions about Things to Do in Manipur
How to reach Manipur?
The most feasible ways to reach Manipur are: by Air (Imphal has its own airport. Regular flights operate from Silchar, Kolkata, Delhi, Aizawl, and Bangalore to Imphal), by Train (Nearest railhead is Daotuhaja, Assam, located 91 km from Imphal), by road (Regular buses ply from different parts of Manipur and other neighboring states to Imphal).
What is Manipur known for?
Manipur is considered as one of the oldest states in India and a popular tourist destination as the traditions in some parts of the state is synonymous to that of Korea. Manipur is also known for its pleasant weather, which attracts numerous visitors all year round.
Is it safe to visit Manipur during covid times?
Yes, it is safe to travel to Manipur during Covid but always remember to follow the mandatory precautions like wearing a mask at public places, maintain social distance from others, sanitize your hands frequently and avoid touching unnecessarily. Follow updates imposed by the government about the lockdown and other restrictions.
What are the top attractions to visit in Manipur?
Places like Dzukou Valley, Imphal Valley, Loktak Lake, Jorebangla temple, Tharon Cave, Keibul Lamjao National Park, Leimaram Waterfall and Kangla Fort are the most visited places by tourists to enjoy their vacation to the fullest.
What are the best activities to do in Manipur?
Try refreshing activities such as boating, kayaking, explore Tharon Cave, jeep safari at Keibul Lamjao National Park, replenish your soul by bathing at Leimaram Waterfall, understand the history of Kangla fort, attend the famous festival ' Sangai Festival' at Imphal and do shopping at Ima Keithel Women's Market
What is the best time to visit Manipur?
October to March is the ideal time to travel to Manipur as the weather is pleasant and suitable for exploring most top attractions of the destination. If you plan for a family tour, then visit during the winter months for a comfortable and relaxing experience.
Which are the best dishes to try in Manipur?
Some of the best dishes that you must try during your visit to Manipur are Chamthong, Alu Kangmet, Eromba, Nga-Thongba, Morok Metpa, Chagem Pomba, Peruk Kangsu, Singju, Paaknam, and Chak-hao Kheer.
How many days are required for Manipur?
Manipur is considered as one of the most popular states in the North East and includes various amazing attractions that you can explore during your stay. If you are planning to visit Manipur then it is suggested that you plan at least a 2-3 days tour to explore various exquisite attractions of the city.
People Also Read:
Things To Do In Dharamshala Things To Do In Mount Abu Things To Do In Murudeshwar