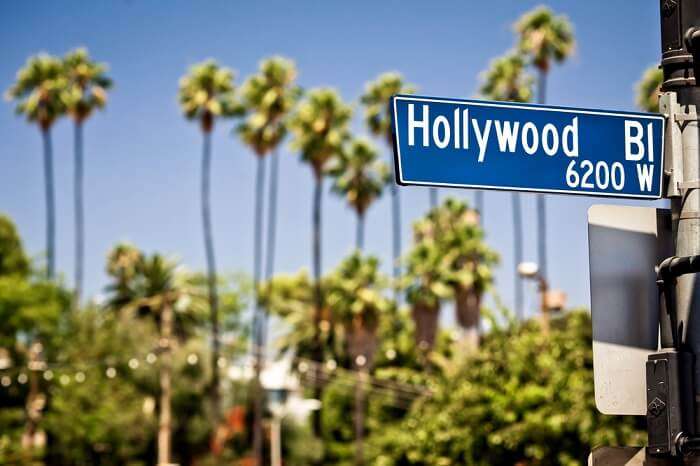 Planning to visit Los Angeles? Have a look at some of the best Los Angeles travel tips before you leave for the 'City of Angels'. Known as a Top Global City, Los Angeles with its ambiguity about stereotypes is a sprawling metropolis. It is home to the most dissimilar and exceptional sets of neighborhoods in the United States. The Hollywood set is filled with popular 'Hollywood' name trademarks and movie set backdrops like La-La Land. Renowned art galleries like the 'Los Angeles County Museum of Art' and architectural work of art like the 'Getty Center' are situated there. Los Angeles also offers the tourists behind-the-scenes clips of movies and television telecasting at studios like Paramount Pictures and Warner Bros. Studio. Apart from these, the city is famous for the sophisticated and highly acclaimed food outlets. Away from the hustle and bustle of the city life, one can refresh themselves at the beaches like the Malibu and Santa Monica.
Spread out at more than 500 square miles, Los Angeles is very big and exploring the city can be tiresome. But visitors' flocking to this city has proved the phrase "the more the merrier" true as Los Angeles is one of the most visited cities in the United States. It is especially jam-packed between June and October as it is favorable for visitors to visit many of the tourist's attractions. If you want to enjoy your stay there, it is better if you plan it before and choose locations that suit your interests.
8 Best Los Angeles Travel Tips
Don't worry if you are traveling to Los Angeles on your own or traveling to Los Angeles for the first time. In order to make your trip to Angeles comfortable and memorable, here is a list of some tips below.
1. Best Months to Visit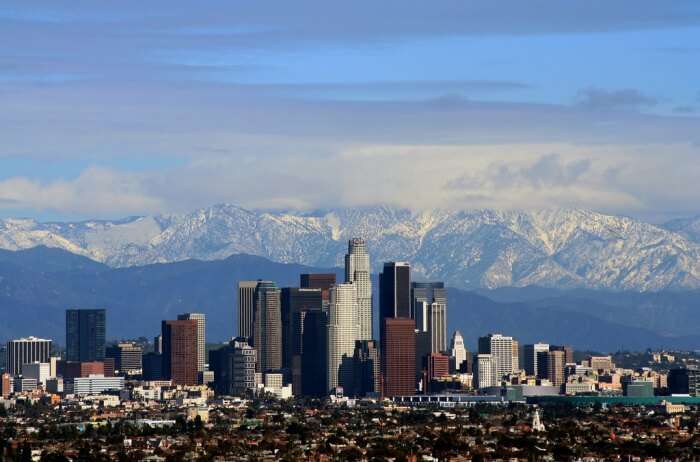 So the first Los Angeles travel tip is when to visit LA. LA is best visited in the month of March to May and mid-September and November. During these periods of time, the air is clear and the crowds are also friendly. The average temperatures recorded during these months range from the low 50s to low 80s, thus making strolling around and making a trip outdoors favorable. A trip during winter is also idle but make sure to bring an umbrella as there is some rainfall in January and February. Spring season is a great time to visit Los Angeles as there are lesser crowds and the weather too is nice with an average temperature ranging from low to mid-70s. During summer season one can encounter several fun festivals and autumn too marks another sweet spot for Los Angeles with small crowds and soothing weather.
Must Read: Hiking In Los Angeles: 11 Beautiful Trails To Explore The Scenic Scenes Of The City
2. SIM Card & Go Los Angeles Card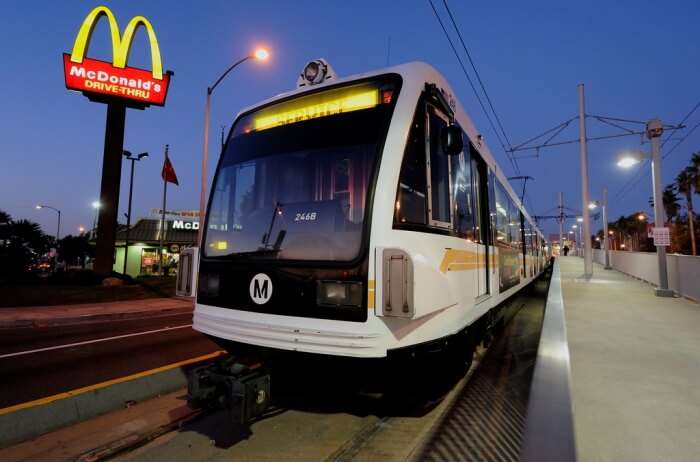 If you are traveling to Los Angeles for the first time then as soon as you get into LA just ask someone, in one of the terminals there is an area where you can get SIM cards. Some SIM cards are valid for 10 days and some are for 30 days. Get one as per your convenience. All these SIM cards are prepaid ones. Check on the offers and other facilities available with the SIM cards. With most of the SIM cards you can make international texts and calls and if you have a US SIM card it will be easier for you to get a UBER and moreover you don't have to pay a lot for internet data.
If you are planning a trip to Los Angeles, try to get a multi-attraction concession package. In case you're visiting a few attractions with affirmation charges, consider purchasing a multi-fascination rebate pack. The 'Go Los Angeles Card' offers plenty of activities. Be that as it may, try to utilize enough of them to make it beneficial before you buy.
Suggested Read: Top 10 Things To Do In Los Angeles, The Home Of Hollywood
3. Food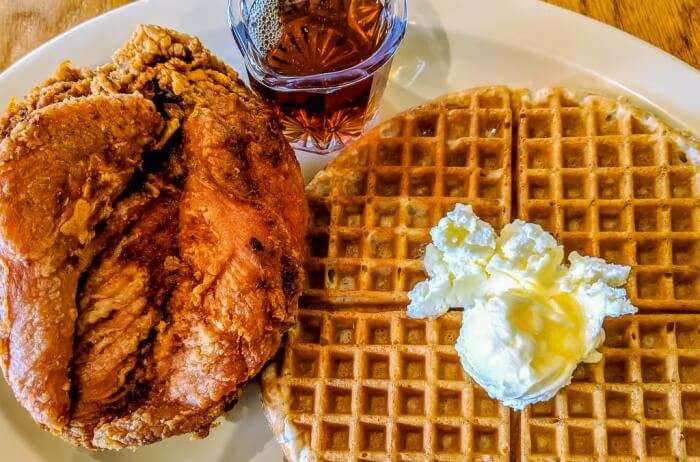 Los Angeles has a varied scope of food and is the origin of the VIP culinary specialist marvel, with celebrated people like Gino Angelini, Wolfgang Puck, and David Myers at the cutting edge of the city's chief kitchens. Visitors enjoy the sophisticated Italian options at Osteria Mozza in Hollywood and often are on lookouts for restaurants where a celebrity might visit (to have a glimpse of them). For a star-studded meal, one can try 'Palm Restaurant' or 'The Ivy' in or near 'Beverly Hills', 'Fig & Olive' in West Hollywood, or' The Polo Lounge' at 'The Beverly Hills Hotel' on Sunset Boulevard. There are several food trucks in 'Santa Monica' and 'Venice Beach' serving everything from overloaded hot dogs and BBQ to sushi burritos and gourmet quinoa bowls. Los Angeles is also home to some top-notch drinks and the city's best cocktail bars which includes The Varnish and ETA.
4. Safety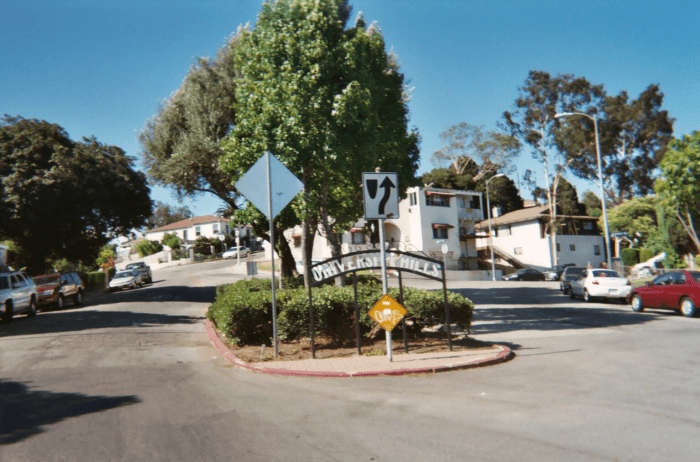 A bit of caution and safety tips are helpful while traveling places. In Los Angeles, the neighborhoods on the outskirts and even some part of the city centers can be a bit dangerous as criminals tend to frequent these areas. One should watch out for pickpockets and guard their belongings. If possible one should carry minimal cash with them as credit cards are accepted almost everywhere.Adding to your safety tips, avoid an unfamiliar person on the street claiming to be from a production studio or agency. And if you are in doubt, then ask for their business card and check their credentials before pursuing anything. Scamming people in the name of casting is a common crime there so beware of such scammers.
Suggested Read: 10 Best Hotels In Los Angeles That'll Take Your Breath Away
---
Planning your holiday but confused about where to go? These travel stories help you find your best trip ever!
Real travel stories. Real stays. Handy tips to help you make the right choice.
---
5. Getting Around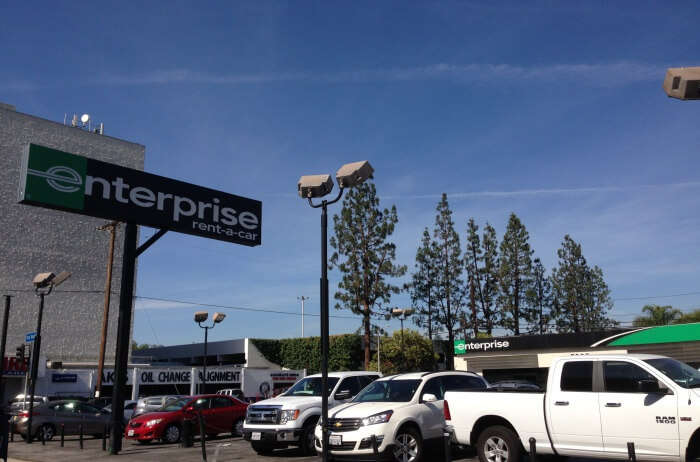 When traveling to Los Angeles on your own, you should know how to get around Los Angeles. The best means to explore all over the place in Los Angeles is by a car. Los Angeles is a pretty big city but public transportation system routes offered by them are pretty limited. And so to make your visit convenient, it is best to hire a car from the rental agencies found around Los Angeles. You can also hail a cab from the airport but that can be a bit expensive. Another option is the metro and bus systems serving the airport.
Due to the big size of Los Angeles, getting around the city can be pretty hard. So a car is obligatory if you need to explore the city. But that also can be a bit of problem as driving in LA is not that easy with traffic at its peak during rush hours. In order to avoid traffic, it's better to head out in the morning or early evening. Also, a GPS system is very helpful for going around places in LA.
Suggested Read: Top 10 Tourist Places In Los Angeles That Will Add A Little Glamour To Your Tour
6. Public Transit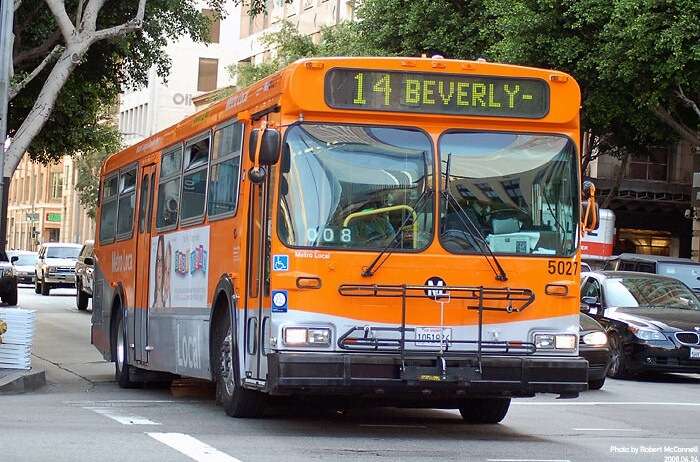 Another Los Angeles travel tip is how to use public transports. As one of the Top Global cities, LA offers a pretty good transportation service. Even though rail routes to major tourists' spots are limited, the 'Los Angeles County Metropolitan Transportation Authority' runs six color-coded Metro lines through the county. The metro service typically operates from around 4 to 1:30 or 2 a.m. Sunday through Thursday, with extended hours until 3 a.m. on Fridays and Saturdays. You'll have to avail a reloadable TAP card to pay for train rides in LA.
The last thing to know about public transit is LA has a lot of buses, but you might not want to hop on to the buses. In a lot of parts of the world buses can be a great and efficient mode of transportation but in LA you probably will be sitting on a bus next to people who smell bad and generally a bus is not considered as a prime method of transportation.
7. Weather & Packing List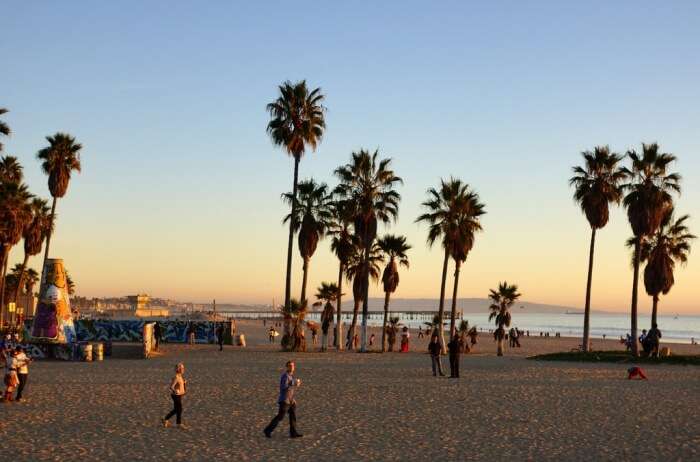 Summer is quite warm in LA, but one can experience the cool breeze at the beaches towards the evening. Winter is mostly rainy with the essence of June missing. It will be better for visitors to check the prediction for the right spot as temperatures tend to differ within just a few miles. If it's 72o F in 'Santa Monica', it might be 80o F somewhere nearby. It is sunlit almost 300 days of the year apart from some morning fog. During winter, it can be gloomy with a few rainy days, but you'll not experience rainfall during summer. The temperature recorded by the ocean is a comfortable 70s all throughout the year. One can expect infrequent triple-digit days in the late summer and early fall.
Be sure to pack warm clothes because it's pretty cold every night and you will definitely not want to wear shorts during that time. So make sure to carry a sweatshirt even on the hottest days. LA is considered a dessert so it's very dry. So would want to have some moisturizer with you as your skin can get really dry here particularly if you are not used to this kind of climate. You also want a lot of sunscreens particularly if you want to go to the beach. And carry a pair of sunglasses with you because the sun is pretty bright here in LA and you would like to do a lot of activities which are generally outdoors.
Suggested Read: Los Angeles In December: 10 Experiences To Witness The Magical Side Of The City!
8. Accommodation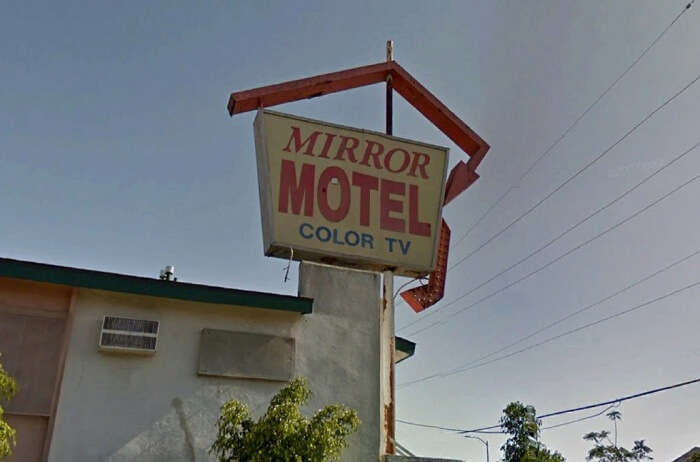 Where to stay in Los Angeles? You can follow the simple guide to finding the best rates for Los Angeles hotels to get a fine lodge for the price of a "cheap" one. Yet, similar to every single shabby administration has extra shrouded charges, the inn rate that looks the most minimal may accompany a powerful day by day stopping expense, web charges, and different charges, while the place with a somewhat higher day by day rate may give free breakfast, free web, and free stopping.
Extraordinary discounts in Los Angeles: For bigger discounts on bay travels, guided visits, and a bunch of showbiz and exhibitions, you can utilize 'Goldstar' to set aside some cash. This is the least expensive arrangement one can get. A portion of the things you can see for free of cost incorporates a network show taping and the 'Rose Parade', notwithstanding the little-known methods for getting into the 'Hollywood Bowl' for free of cost.
Further Read: Top 15 Los Angeles Beaches For That Perfect Summer Escapade
With so much to offer Los Angeles will never disappoint. You'll never run out of places to visit in Los Angeles. With its never-ending surprises, Los Angeles is an idle place for vacation. Every penny spent here is worth the fun and enjoyment you will experience. Don't worry about where to stay when the first time in Los Angeles. Just follow the aforementioned Los Angeles travel tips. So what are you waiting for? Grab a bag and make the most out of your holidays in Los Angeles. Your trip to USA will be worth remembering.
---
Looking To Book A Holiday Package?
Book memorable holidays on TravelTriangle with 650+ verified travel agents for 65+ domestic and international destinations.
---