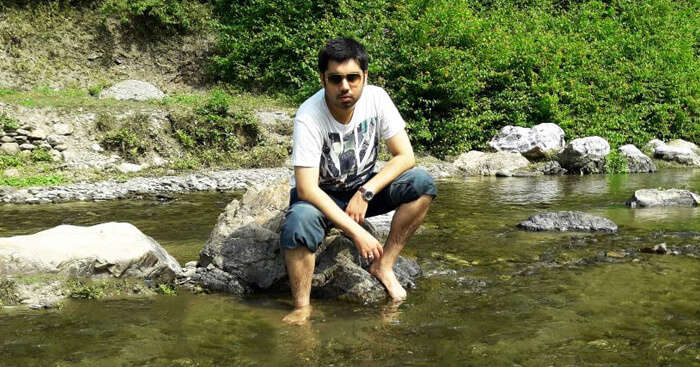 Tushar gives an account of his rejuvenating solo trip to Lansdowne and how 2 days amidst lush hills, pine trees & fresh mountain breeze made him forget about his office blues! He booked his Lansdowne tour package from TravelTriangle and it included his transfers, accommodation, meals and sightseeing.
Trip type: A rejuvenating solo retreat to the hills!
Duration: 1 night 2 days
Budget: INR 3,600/- per person
Destination: Lansdowne
Inclusions: Transfers, accommodation, meals, & sightseeing
All I needed was a quick, short break from work, and I got just that when I came across TravelTriangle's advertisement on Facebook for an economically priced weekend trip to lansdowne. I may have been a little skeptical about it at first (considering the trip promised a lot in such less a price) but my doubts vanished when I clicked on the ad, filled in my details, and immediately got back a call.
The ease and clarity with which I was briefed about the entire trip not only made me feel positive about my decision, but also got me very enthusiastic about the coming weekend and what it had in store for me! Once I had fully, and rather smoothly completed the booking and payment procedure, I threw in my bag some warm clothes and started looking forward to the weekend with shining eyes.
Arriving in the friendly little town of Lansdowne post a joyful bus ride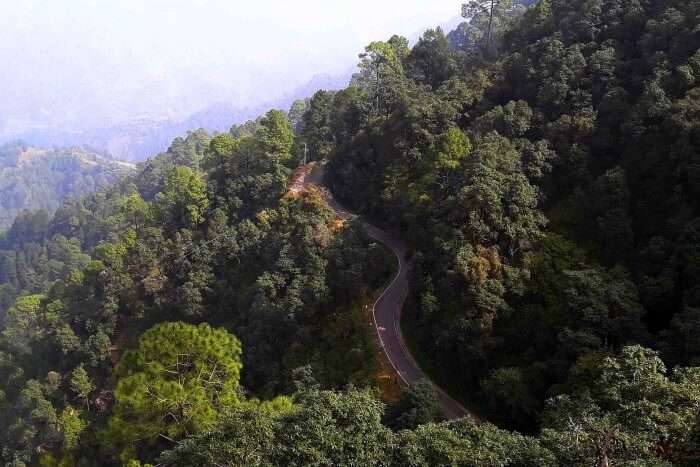 We boarded our bus from Akshardham metro station in New Delhi and then set off on a merry journey to Lansdowne over long highways and then through winding roads. We stopped over at two places on the way for dinner and morning tea respectively, before finally reaching our destination at 8:30 am.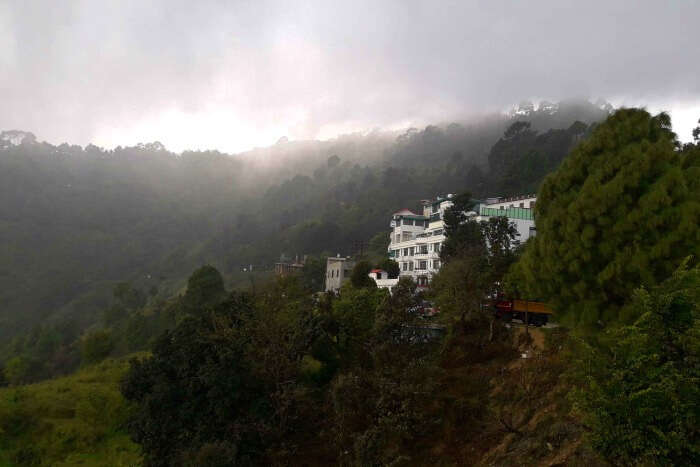 We checked into our hotel Garhwali Inn, which was an absolute delight offering us bewitching views of the Himalayan range along with unmatched hospitality and commendable services.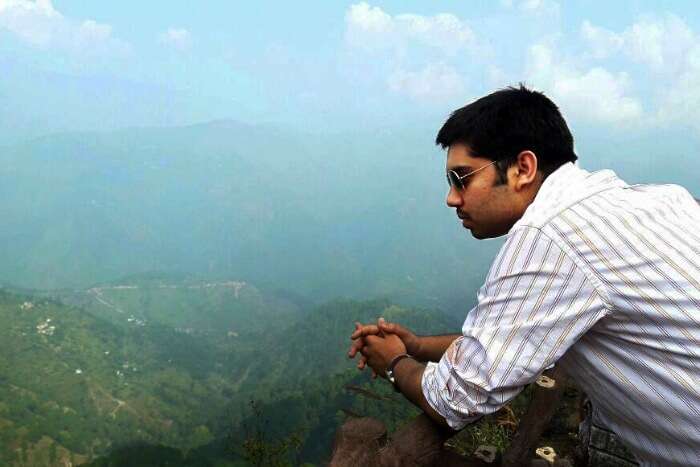 12 Popular Resorts In Lansdowne To Relax And Rejuvenate In 2022
We got to our rooms and freshened up, before proceeding to the dining area for breakfast.
A bumpy ride to Tip N Top point and a relaxing session of boating in Bhulla Tal Lake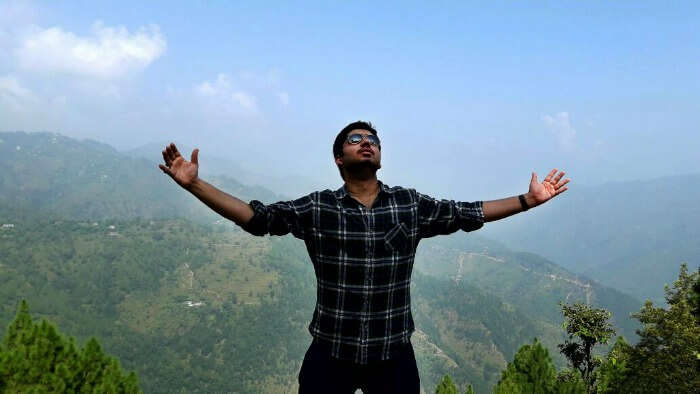 We took a bus to the Tip N Top point, enjoying the lush views of the hills and pine trees during our back-breaking ride! Once we got up there, it turned out to the be one of the most scenic and beautiful places I'd ever visited in my life.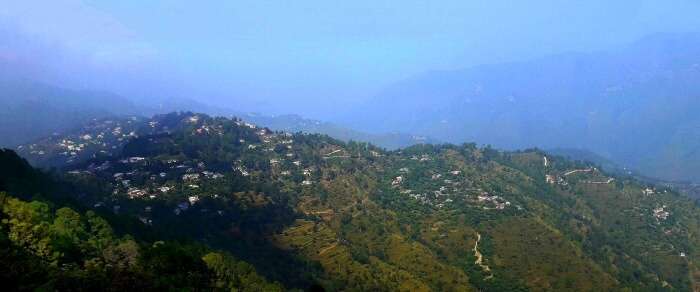 Offering mind blowing views of rolling lush hills, clusters of colourful towns and hamlets dotting the landscape on one side, and a massive range of grey haze covered Himalayas on the other, the panoramic landscape appeared nothing less than a painting!

After gulping in those heart-warming views from atop Tip N Top, we trekked to the famous Bhulla Tal Lake.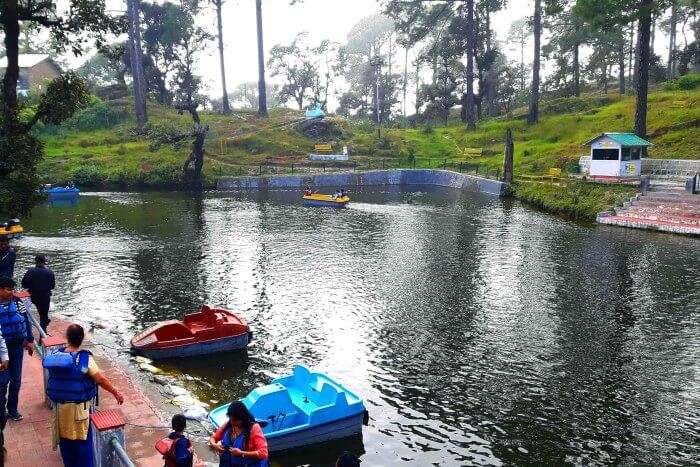 Against our expectations, the lake turned out to be a rather fun spot! We indulged in a hearty session of boating in the amber green water as little white ducks swam us by. Later we wandered about in the pretty little park surrounding the lake which housed various doves and white rabbits.
19 Enchanting Lakes In Uttarakhand: Pick From Daring Treks And Soothing Getaways In 2022!

After spending some time at the lake, we proceeded to the adjoining restaurant to have lunch.
Paying our respects at a quaint little church and exploring the jubilant streets of Mall Road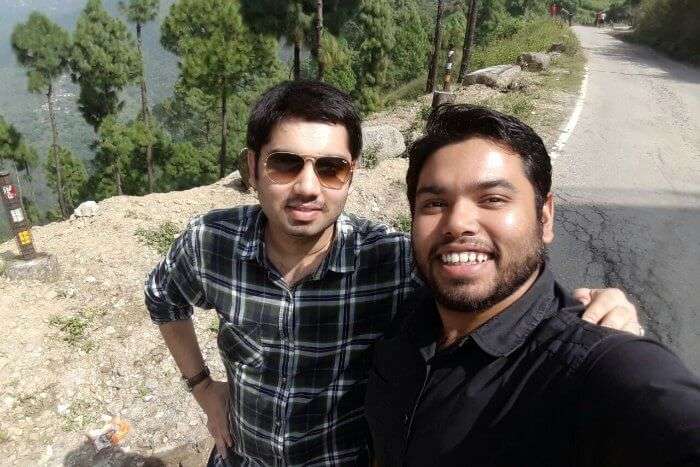 Since many of the places we visited didn't require vehicular transport, we got a chance to indulge in refreshing sessions of trekking. So post a hearty lunch, we pushed on to visit a nearby church on foot, enjoying views of lush covers of pine trees beside us which glistened under the sunlight sifting through narrow gaps overhead.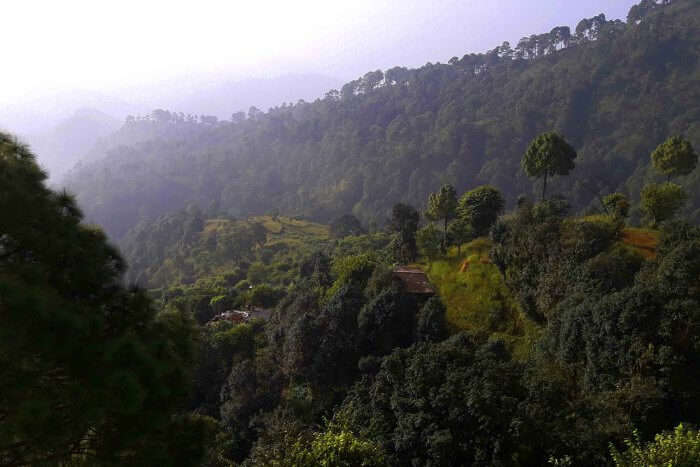 On reaching St. Mary's Church, we explored the soothing interiors of this tiny, peaceful sanctum sitting beside a clearing that offered splendid views of Lansdowne below.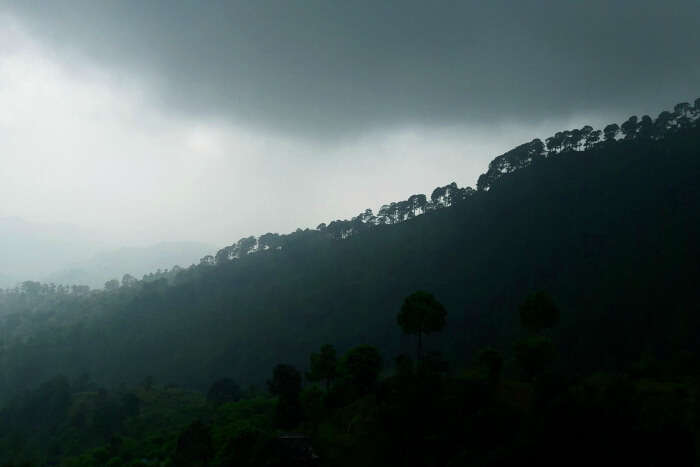 On our way back we decided to check out Mall Road. While many people (read 'women') indulged in shopping, we wandered about and explored this buoyant stretch of market that had various colourful goodies like woollens and handicrafts on display. Tired, we returned to the hotel to have dinner and sleep.
10 Things To Do In Lansdowne & Have A Refreshing Getaway
Stopping by to admire the scenic beauty of Khoh river while making our way back home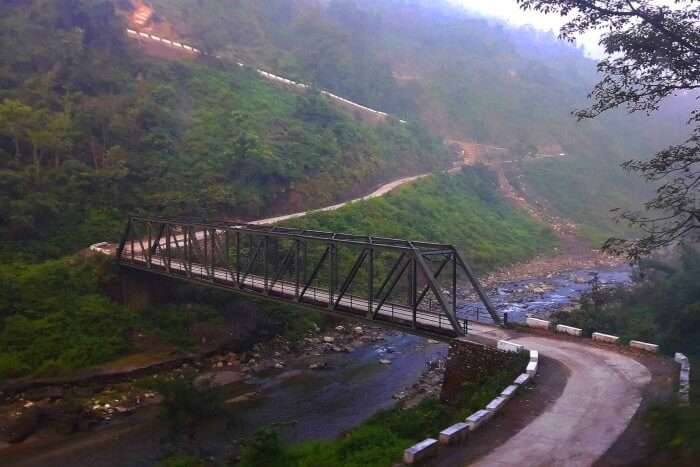 Post a lavish breakfast at the hotel, we checked out and commenced our ride back to Delhi. The bus made its way through meandering roads and hilly terrains before stopping over at Khoh river at the foot of the valley.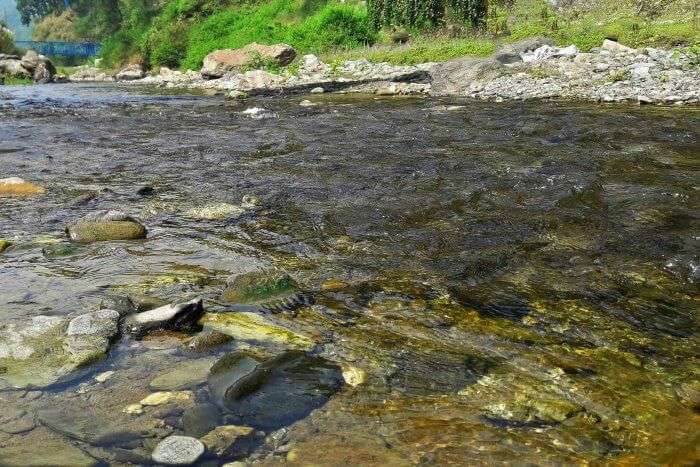 Sitting beside this small stream cheerfully burbling away over rocks and pebbles, we chilled out for a little while and clicked various snaps of the magnificent valley before resuming our journey back home.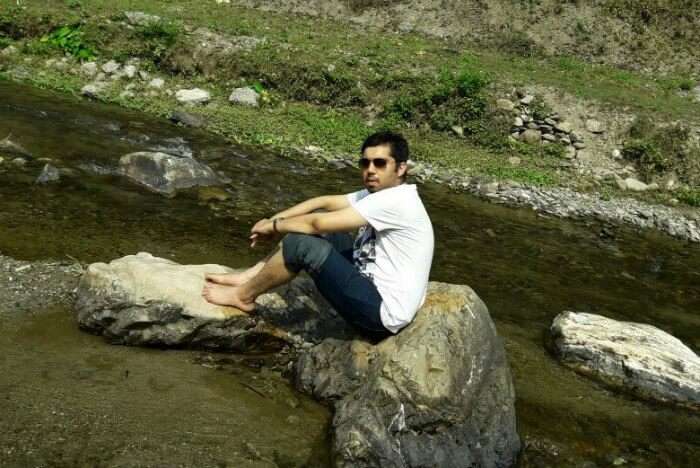 Lush pine forests, breathtaking views of nature's bounty from hilltops, teal coloured lakes, delicious aroma of food in lively markets, and fresh, bubbling streams! With all this and more, 'refreshing' and 'revitalising' are small words to describe my absolutely enthralling, fun-packed trip to Lansdowne.
15 Places To Visit In Lansdowne In 2022 That Will Make You Pack Your Bags Right Now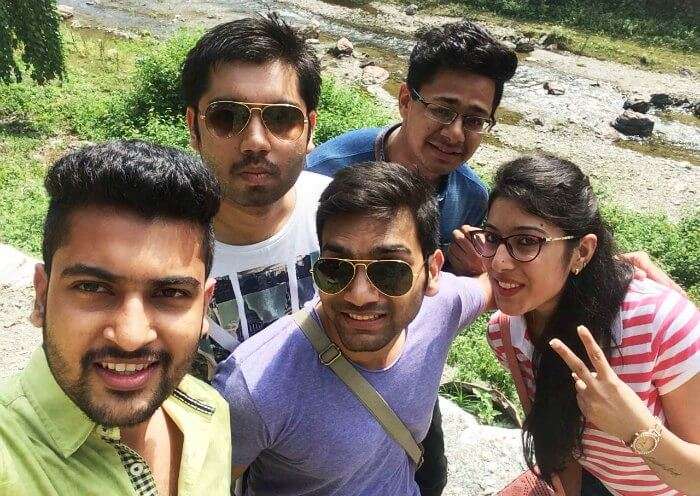 What I loved: The best part was that I didn't have to run around with bookings as is usually the case with any trip. It was all pre-planned, and I must say, very well organised and coordinated, thanks to the trip representative Abhinav. I loved the comfortable bus journey to and from Lansdowne wherein we were laughing, playing games, sharing stories, and making friends! Other than that, I loved the time I spent at Tip N Top.
What I didn't love as much: It was a pretty good trip, so no negative experiences as such.
Tips for future travelers: I would suggest travelers to book weekend trips from TravelTriangle only for the best of experiences and for saving themselves the hassles of running about for getting all sorts of trip bookings (like hotel and transport) in place.
Tired of polluted metros and screaming bosses? Gallivant away to charming offbeat places on your fun weekend getaway. Choose from our range of thrilling weekend tour packages and make joyful memories on your short vacation!
---
Long Weekend Trips Starting @ Rs 3499/-
Take a trip to spend the upcoming long weekend with your buddies.
✓ Stay at 4 star rating hotels with local sightseeing, meals and transfers.
✓ Travel in AC coach round trip (from Delhi).
✓ All Inclusive Deal– Camping, Jeep Safari & Trekking as per itinerary
✓ Sign up NOW to celebrate the long weekend out of town!
---