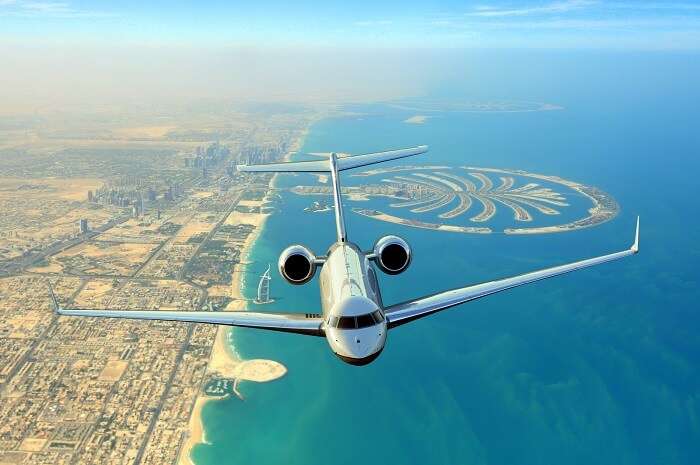 There is a good news for frequent Indian flyers traveling between India and the rest of the world through Dubai and Abu Dhabi, as the UAE Government will soon grant a FREE transit visa for 48 hours. This means that flyers can now spend two days in these major hubs of UAE before flying to their final destination.
And if two days are less to explore these marvelous cities, then one can also extend the duration of the visa for up to 96 hours by paying 50 Dirham (INR 930/-). According to the Indian Travel Industry majors, the date from which this policy will be put into effect is yet to be announced.

Suggested Read: Special Dubai Pass: Travelers Can Now Enjoy Cash-Free Access To Major Attractions & Tours!
UAE has already captured a lot of attention and has become the single biggest international destination for the Indian travelers. And now the decision of the free transit visa for 48 hours will further boost the country's tourist numbers.
Cox and Kings major Karan Anand said that the move initiated by UAE "is significant", keeping in mind that travelers who have onward connections can now stay in the UAE and enjoy a range of attractions that the various Emirates have to offer.
"In fact, this will give a boost to Dubai and Abu Dhabi which are promoting its attractions aggressively in the Indian market. Many new attractions are opening up in these destinations and as Dubai is also gearing up for the 2020 Expo, these measures will boost tourism inflows", he added.
Not only the UAE, but the other Gulf Nations are also relaxing their visa norms for Indian travelers, which is making these places an easy-to-go destination for tourists.
We don't know about you, but we just can't wait when a 48-hour transit visa will be allowed to travelers waiting for their connecting flight in Dubai. Don't you think it's an excellent move by the UAE Government? Tell us your thoughts in the comments below.