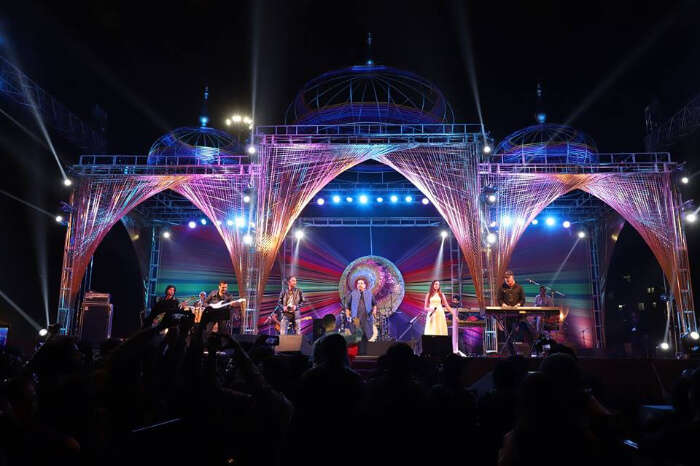 Music is a world in itself and we all understand its language. And probably this why music festivals around the world are received with an altogether different kind of enthusiasm and warmth. Music has the power to unite us and world music festivals prove that by working together, we can create something truly beautiful. When a festival of such magnitude is hosted in an even more powerful environment, the energy multiplies. And this exactly is the USP of Udaipur World Music Festival.
About Udaipur World Music Festival, 2022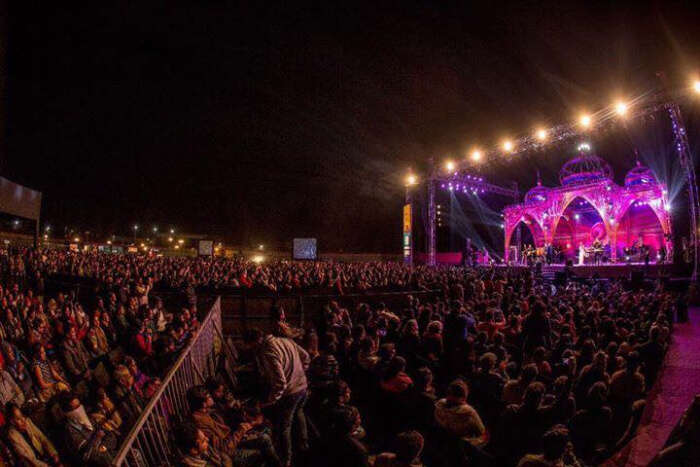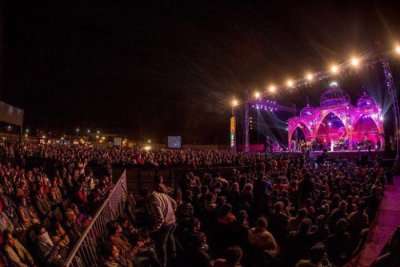 Udaipur, the City of Lakes, has a spirit of its own. The undiminishing royal and the neverending celebratory vibe of this place make it one of the best venue cities for a world festival. Udaipur masters art and hospitality; and when it comes to hosting a grand event like a Udaipur World Music Festival 2022 , the organizers, Seher, couldn't have thought of any other city.
Udaipur Music Festival 2022 is a cultural fest that is organized annually in Rajasthan. It provides a platform to artists, performers, composers and musicians from around the globe to express their music in the genre and the language they know the best. World Music Festival in Udaipur is based on the belief that music is that one strong medium through which different cultures can come together, interact and connect.
The aim of Udaipur music festival was to shape-up a signature event in the royal state of Rajasthan and to establish Udaipur as a major destination for World Music in South Asia. Featuring live performances by artists cutting across barriers of age and walks of life and with the city of lakes as a background, this event celebrates the love for music and cultural diversity at its best. Find the Udaipur World Music Festival 2022 schedule below. 
Dates: 7 – 9 February 2022
Udaipur World Music Festival 2022 Venue: Scheduled across various iconic locations in Udaipur, including:
Ambrai Ghat
Fateh Sagar Paal
Udaipur Railway Station
Gandhi Ground
Maharana Pratap Airport
MMPS School
Udaipur World Music Festival 2022 tickets: Free
Official Website: http://www.udaipurworldmusicfestival.com/
Highlights Of Udaipur World Music Festival 2022
More than 100 artists
Over 20 participating countries
Music of vivid genres
6 different venues
Suggested Read: Shopping In Udaipur: 13 Popular Places To Pick Rajasthan Specials
Other Cultural Festivals & Events In Rajasthan
Rajasthan is a state where no festival is taken lightly. There are many other popular festivals celebrated in different parts of Rajasthan that attract visitors from all over the world other than Udaipur World Music Festival 2022. Here are a few of them:
1. World Sufi Spirit Festival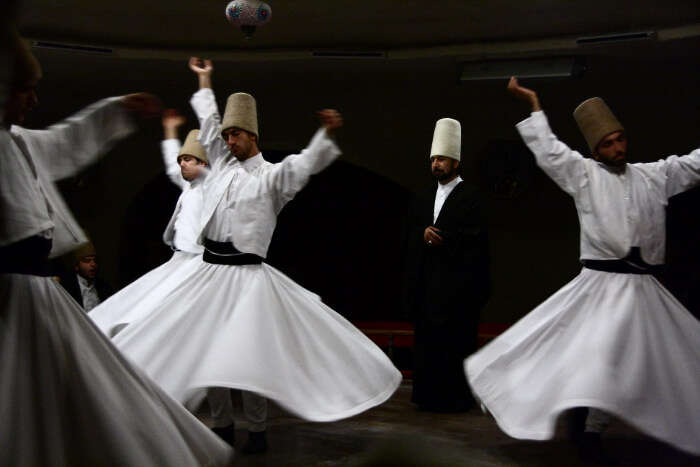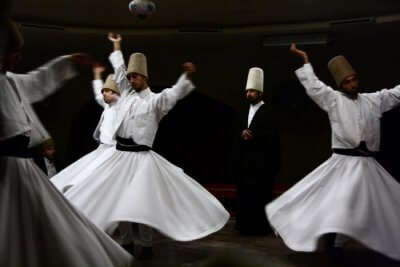 World Sufi Spirit Festival brings together Sufi artists from India and across the globe to showcase their sacred talent in this genre of music. Sufi music is considered to be a conversation with the almighty and by celebrating it on a world platform, people connect at large. Artists from countries including Iran, Egypt, Mongolia, China, Pakistan, and many other places participate in the event. The event involves dance, music and poetry performances. It is one of the most authentic things to do in Jodhpur.
Dates: 13 – 16 February, 2022
Venue: Nagaur Fort, Mehrangarh Fort, Jodhpur
Suggested Read: 47 Glamorous Places To Visit In Udaipur In The Year 2022 For A Laidback Holiday
2. Desert Festival Jaisalmer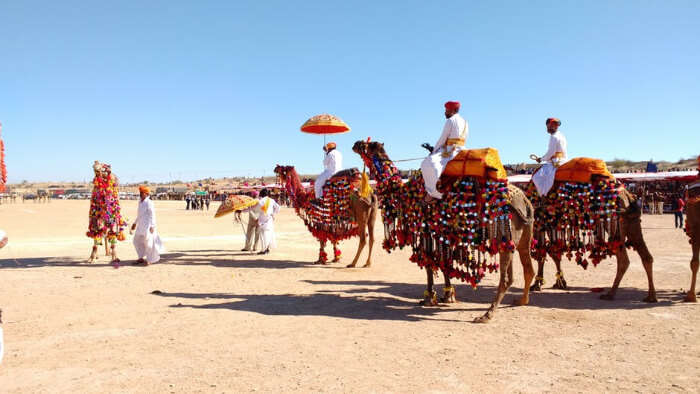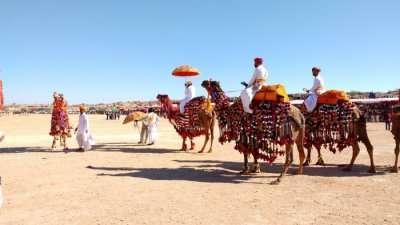 If you are very keen on experiencing the real traditional culture of Rajasthan, you must attend the Desert Festival Jaisalmer. The event aims at giving the attendees a lifetime souvenir with their 3-day long experience of the festival. DFJ brings a wave of colours in the desert of Jaisalmer. Performances by Manganiyar Folk Musician, acrobats and gymnasts and Fire, and Gair dancers are the major attractions of every edition. The are many interesting and funfilled activities including camel races, longest moustache competitions, turban tying competition and more. Do not miss out the Mr Desert Contest.
Dates: 7 – 17 February, 2022
Venue: Jaisalmer
3. Jaipur Literature Fest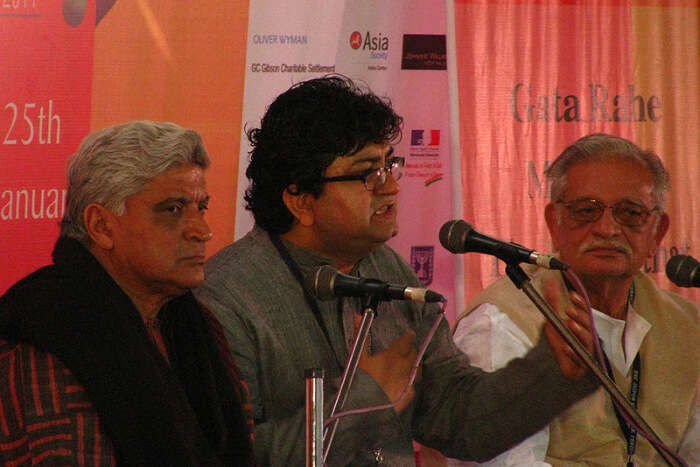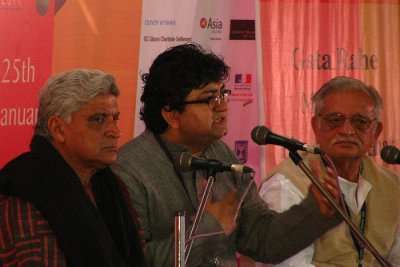 Jaipur Literature Fest is one of the largest free literary festivals in the world. The fest brings together some of the prominent thinkers and writers from South Asia and the world. The best part of this event is that it welcomes all, from Nobel laureates to writers in local languages. And you will find the award-winning writers to debut novelists sharing the same stage. This five – day long event involves interactive workshops, reading, debates, and discussions. This is a place to dare, dream and imagine.
Dates: 23- 27 January, 2022
Venue: Diggi Palace, Jaipur
Suggested Read: 15 Best Street Food In Udaipur 2022: The Delicious Side Of The City Of Lakes
4. Mewar Festival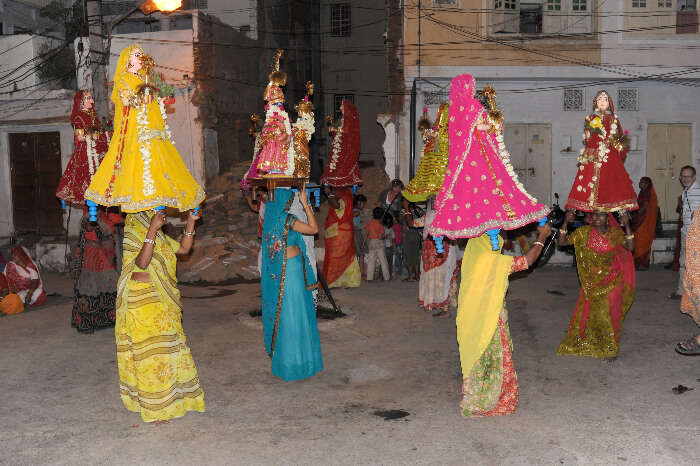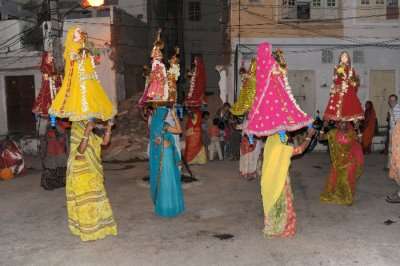 Mewar festival is celebrated to mark the advent of the Spring season. Udaipur is a culturally rich city of Rajasthan and this festival is an integral part of it. Mewar festival is an important occasion for the womenfolks of the city. The city turns colourful during the Mewar festival. Processions are held from various points of the city till the iconic lake Pichola, from where it is continued on boats. Many cultural events and activities are also organized during this time including dance and music events.
Dates: 27 – 29 March 2022
Where To Stay In Udaipur
Udaipur has many interesting options accommodations to offer. A number of havelis and mansions have been turned into hotels, hostels and homestays to give the real feel of living in this royal city. Here are a few top hotels in Udaipur to suit all budgets:
1. Banjara Hostel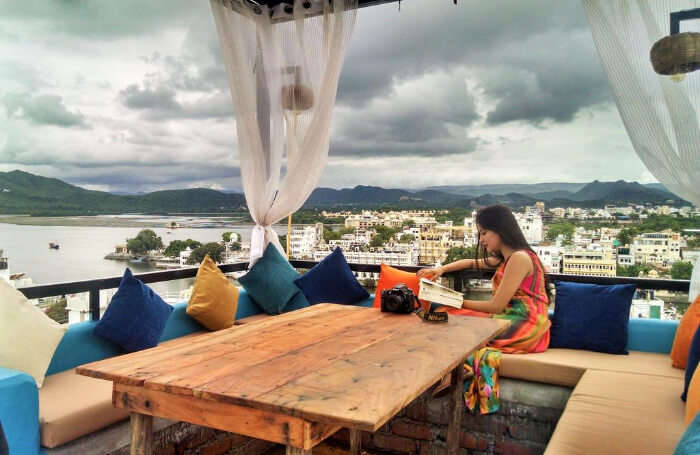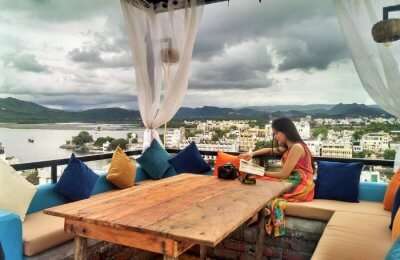 This is for real nomads who love to explore a place and know the real side of it. The hostel features a balcony or a terrace in some rooms, letting you have a perception of the city right from your hostel room. Some rooms also have special seating arrangements for those who love to sit, chat and relax.
Price: INR 2100
Facilities: Restaurant, Private bathrooms, Free Wifi, 24-hour front desk and shops at the property
Address: 83, Gangaur Ghat Marg, near Jagdish Mandir Old City near Lake Pichola, 313001 Udaipur, Rajasthan
Suggested Read: 24 Best Hotels In Udaipur In 2022 For A Comfortable Stay In Every Budget
---
Planning your holiday but confused about where to go? These travel stories help you find your best trip ever!
---
2. Gypsy Child Lake Hostel Udaipur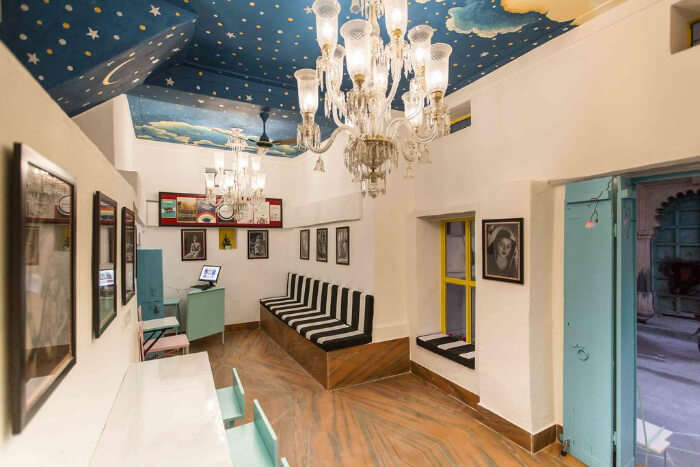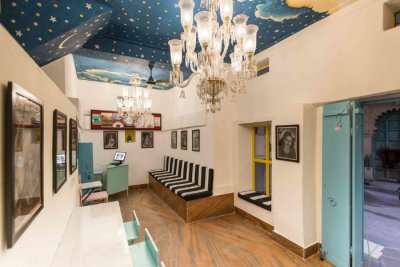 Gypsy Child Lake Hostel Udaipur is a great place to spend some days of your life, especially if you are coming as a couple. The ambience of the hostel is really amazing with great interiors and friendly staff. The place, where this hostel is located in a prominent cycling zone, and the best part is that you can hire a bike at the accommodation itself.
Price: INR 2400
Facilities: Good common seating area, private bathrooms, balcony rooms, continental breakfast, bikes available for rent, free Wifi.
Address: 26, Navghat, Near City Palace, 313001 Udaipur, Rajasthan
3. Hotel Lake Paradise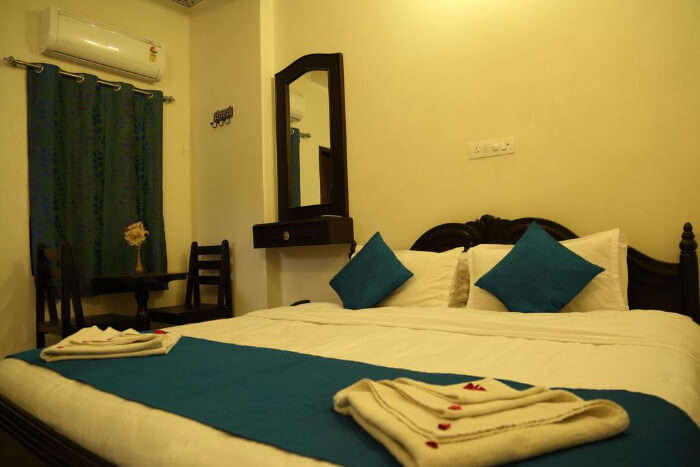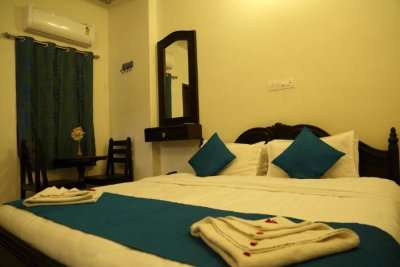 If you are looking for a mid-budget yet comfortable accommodation in Udaipur, then Hotel Lake Paradise is a good choice. Some of the hotel rooms have a great mountain view so make sure check the options before finalizing your room.
Price: INR 1700
Facilities: Services like laundry, dry cleaning and ironing are provided, Free Wifi, AC, free parking
Address: 76, Gangaur Ghat Marg, 313001 Udaipur, Rajasthan
Suggested Read: Udaipur In Monsoon: A Handy Guide To Plan A Romantic Escape In The City Of Lakes
4. Hotel Meenakshi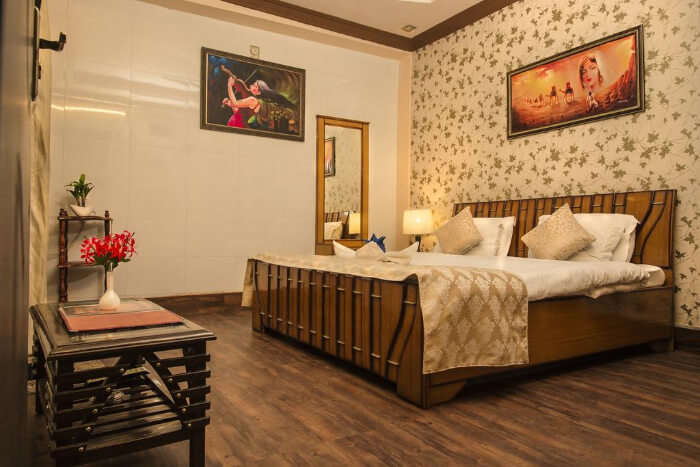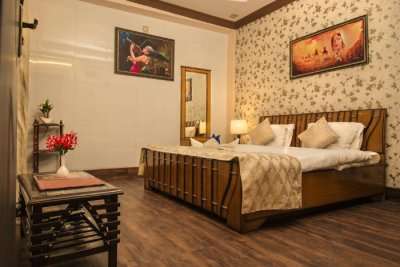 Hotel Meenakshi is a well maintained and budget – friendly accommodation in Udaipur. The services are good and swift, and hotel rooms are spacious and comfortable. The hotel has a terrace that can be accessed by visitors.
Price: INR 1400
Facilities: Television, private bathrooms, 24-hour front desk and a shared lounge, free Wifi
Address: Hiran Magri Sector – 5, Narayan Seva Sansthan Road, 313002 Udaipur, India
5. Hotel Pratap Bhawan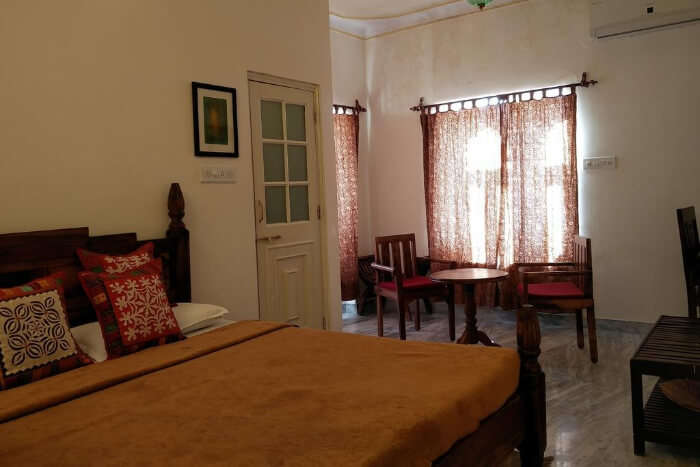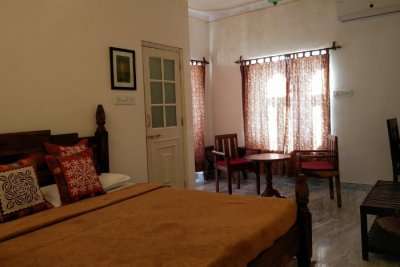 Located in the Central Udaipur, this Hotel Pratap Bhawan is near the prominent tourist places in Udaipur, including the Lake Pichola, the Jagdish Temple, and the City Palace. The rooms are beautifully decorated with interiors done in the Rajasthani architectural style. Rooms have a small balcony kind of window, where you can sit and view the city. You can also avail the add on services like bicycle rental, yoga or cooking classes at your hotel.
Price: INR 2300
Facilities: Fridge, Television, AC, Free Wifi, a restaurant serving Indian a7 European cuisine.
Address: 12, Lal Ghat, 313001 Udaipur, Rajasthan
How To Reach Udaipur World Music Festival 2022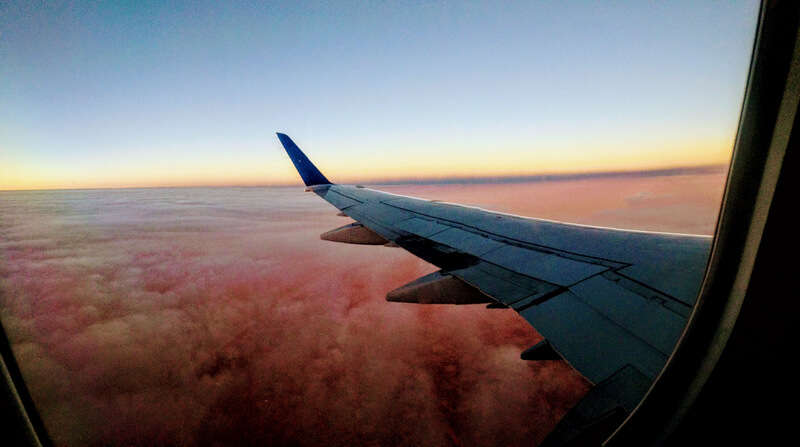 Udaipur is one of the major cities of Rajasthan and hence, is well connected with all the major parts of the country.
By Air: To cover the distance and reach Udaipur by air, one can easily book a flight till Maharana Pratap Airport. This is situated just a couple of kilometers from the city center and is easily accessible by taxis and private cars.
By Rail: Udaipur is home to Udaipur Railway Station. After reaching the station, one can easily take taxis and private vehicles.
By Road: There is a proper, well-connected road network that connects Udaipur to all the major cities. From Delhi and Mumbai, one can take the NH 8.
Suggested Read: 13 Romantic Things To Do In Udaipur In 2022 With Your Sweetheart
At Udaipur Music Festival, music becomes the language for everyone to enjoy and exchange. When you leave the city after the show, you should be able to take back a little bit of Udaipur and a little of the festival with you. So plan a trip to Udaipur, the Venice of the East and witness it come alive with this amazing festival and experience the city like never before.
Frequently Asked Questions About Udaipur World Music Festival
What are the dates for Udaipur World Music Festival in 2022?
The Udaipur World Music Festival in 2022 will be celebrated from 7th February to 9th February 2022.
What is the venue for Udaipur World Music Festival?
Fateh Sagar Lake is where the Udaipur World Music Festival would be celebrated.
What is the history of the World Music Festival in Udaipur?
This festival celebrates music and was created to convert Udaipur into a culturally vibrant destination.
How can I reach Udaipur by air?
Udaipur is well-connected with other major cities of the country. This city is home to Maharana Pratap Airport.
How can I reach Udaipur from Delhi by road?
Udaipur has a well-structured road network. For those traveling from Delhi can take National Highway 8 to cover the distance.
---
Looking To Book An International Holiday?
---