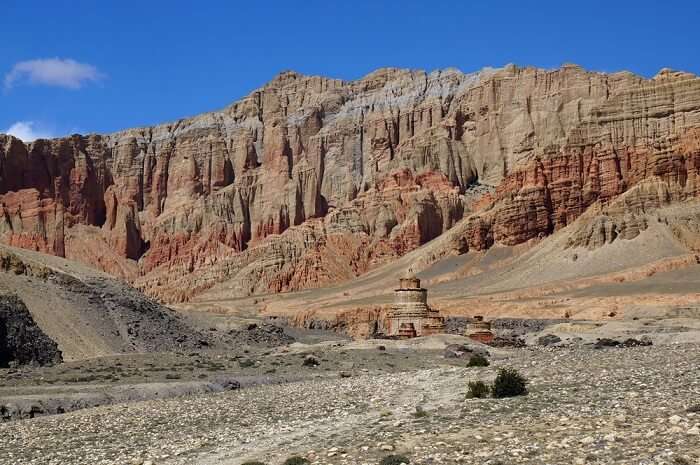 Unexplored things and places offer a hidden mystery and amusement like none other, the satisfaction resulting from getting to know such places and things is like opening Pandora's Box. Experience a fairly unique trekking adventure on upper Mustang Trek as you climb up the rugged desert-like terrain high up in the shadows beneath beautiful mountains. Make this journey into the land of the unknown through amazing zephyrs of Trans Himalayan climatic conditions to energize your soul from every root of your existence.
Tread past valleys and rocky plains onto rocky, arid deserts to make your way into the landscape popularly known as, "The last forbidden Kingdom" of Nepal. The richly immense cultural tradition breathing alive like the way it used to be since centuries make this place medieval heaven. The amazing destination cradled within laps of Annapurna, Dhaulagiri, Nilgiri, and other sky-high mountains make it an awesome spectacle.
Walk past the amazing mud lodging sparsely spaced along the beautiful kingdom of Lo Manthang closed to foreigners before the advent of the mid-90s. The thriving Nepal heritages, language, customs, and way of living upheld in monasteries, arts, Chortens (small tomb like stupas), verbal communication. Paintings, sculpted rocks, clothes, and delicacies make upper mustang trek in Nepal a really worthy trek.
Forget yourself amidst natural dreamland of the ancient empire of Nepal on this Himalayan trail to undergo a totally new side of Himalayas. Choose to experience much more than just the snow full peaks and foggy climate on this beautiful journey of your life to Lo kingdom in Nepal on upper Mustang trek for 10 days.
Best Season for Upper Mustang Trek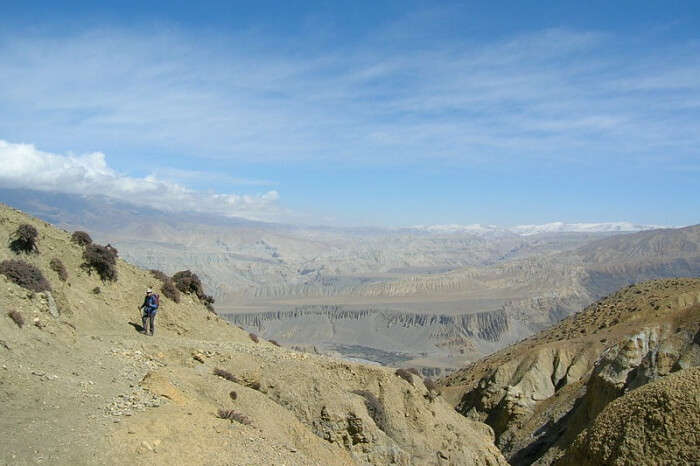 Individual bodies have different climatic adaptation from one to another person. It may feel like making the upper Mustang trek is best at a period when the backdrop is full of snow and mountains look white like Vanilla cream on a cake but it's not the best time. Even a passionate trekker cannot bear the cold climate of snowy cold winter season period December/January because not every individual's body is adapted to such climate.
Making a fantasy trek to this place is unsurpassed on autumn, spring, and monsoon season. While rainy monsoon season may not feel like a good time because Asia receives a lot of rain but it's still good to visit this place. The great mountain Dhaulagiri stands like a wall to create a downward effect on wind flow resulting from a climatic phenomenon called rain shadow. The rain shadow leaves this place with very little rain- so it's still highly dry while the rest of Nepal faces a great amount of precipitation.
5 Reasons for trekking to the Upper Mustang Trek
Apart from your love of trekking, here are 5 best reasons why you should go for Upper Mustang Trek while backpacking in Nepal:
1. The Best of Nepal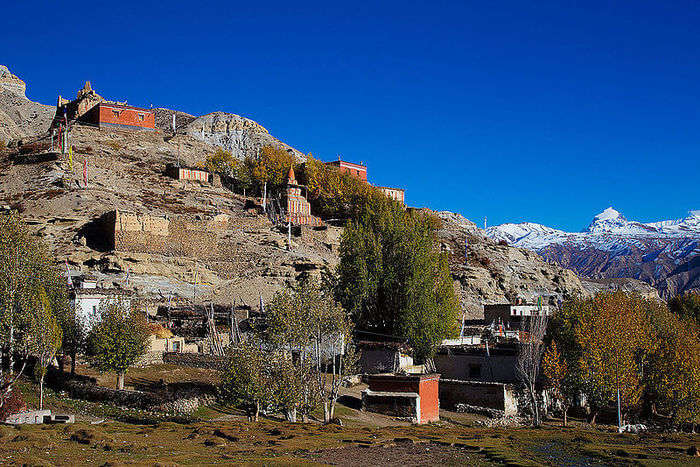 The ancient lands of this humongous plateau lush with breathing Nepali culture can captivate minds of even a non-religious trekker. The small stupa like Chortens laced with horizontally hanging Lung Ta: (prayer flags) amongst the barren trekking routes adds a great color to this dry territory high up in the mountains of fascinating Nepal. The Forbidden kingdom still hosts the kings palace which is worth a visit for a firsthand experience of Nepali culture. The history depicts of the existence of civilization across this antique valley as far as 7th century based on the fables and tales among the neighboring Chinese Nepal side. The stories passed down with the people living here also say the same. Feel like a time traveler on this wild ride deep into valleys of the amazing upper mustang.
Must Read: 8 Things To Do In Nepal In January You Probably Have Never Tried Before!
2. Paramount Natural Wilderness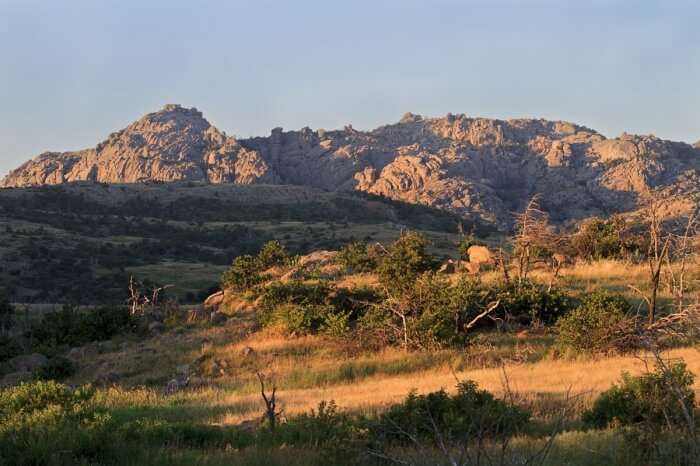 The natural wilderness on the plains of amazing Kali Gandaki valley makes Upper Mustang Trek definitely a trek of a lifetime. The upper mustang trek map opens a person to natural land of the wilderness of intact conditions for a mesmerizing stay. The barren land of the upper Mustang is clean yet natural as it was closed for a long period of time. Its gate got open to tourist only in the beginning years of the 1990s, thus, rocky beds and red colored hills on its plain still remain undamaged and pristine as one would like to see it. Furthermore, the $500 charge for foreign nationals entering the region prevents the flora, fauna and pristine natural condition of this place safe from degradation. Thus, you will surely gaze nature at a paramount version itself on this short but beautiful trek up in the Himalayas.
Suggested Read: Enjoy The New Dehradun Nepal Bus Service If You Love Scenic Road Journeys!
3. Surreal nature beauty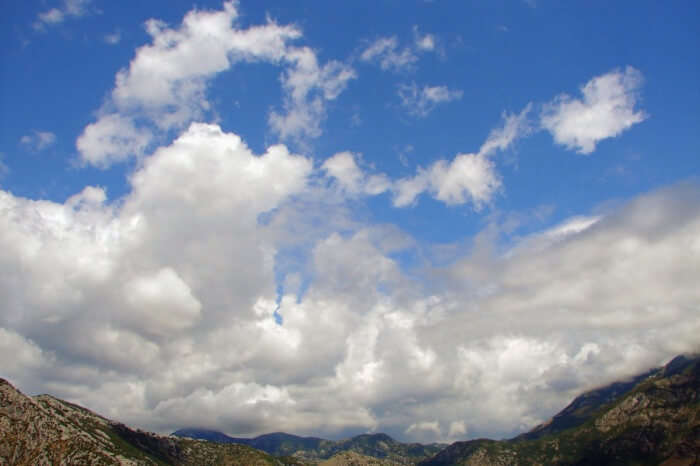 The older capital of Lo Manthang boasts some pretty old things full of amazing art within the boundaries of this gorgeous region. Recently a decade ago in the year 2008 long lost cave high up in the rocky hills with amazing art was found in this place. Challenge the traveler in you and make the trip to revisit art on ancient time depicting the life of Holy God Buddha revered around by local people and holy monks on this trip. Similarly, travel to the local 15th century Gompa (monastery) to see some more art of the people of the kingdom beyond time.
Suggested Read: Consider These Snug Homestays In Nepal Your Home While Backpacking In The Paradise
4. Prehistoric Techniques of living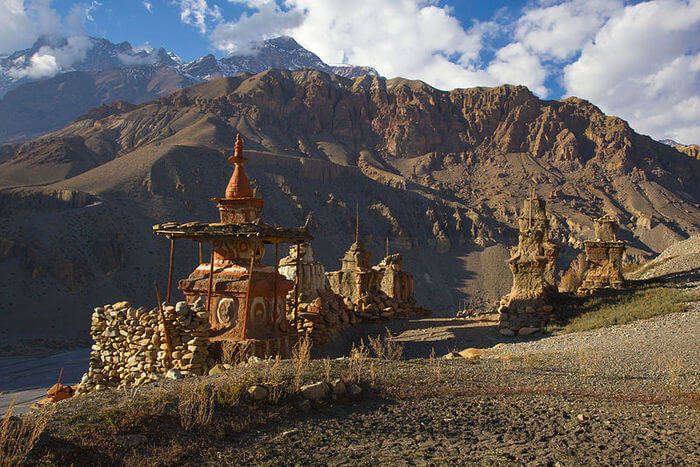 You dont have to travel to Neanderthal time or Jurassic time to see prehistoric things. Walk past amazing hills and rugged barren landscape to witness prehistoric mode of transportation, The mules carry your bag pack. It may seem cruel but taking a mule for carrying your extra load is the best idea because the high passes like Kagbeni and much more should be left untouched by fumes of those modern fumes. Similarly, Amchi museum and school which hands down century-long techniques of older times medicine is another key thing you must witness on this trek into the kingdom less known to foreigners and even local of this country.
Suggested Read: Soaking In These Hot Springs In Nepal Will Give You An Out Of The World Feeling!
5. Salt mines and rock structures.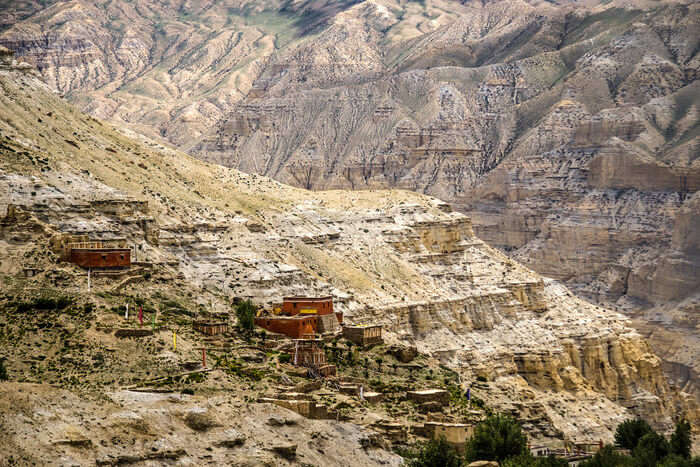 You will witness surreal terrain structures like never before on this great trip beyond the hills of the beautiful. Ascend beyond clouds and hills of Nepal to reach the rocky terrain structure filled with caves on the whitewashed rock face. Click pictures to record the time of your life on this stay red rock hills to feel like you are in the grand canyon of Nepal. Take a taste of the Himalayan rock salt as you visit the rock salt extraction centers of the kingdom which used to trade salt for food with Upper Nepal side in the neighboring nation China.
Suggested Read: 10 Captivating Airports In Nepal That Are Catering To Tourists From All Over The World
What to Carry
Here is a list of the items that you need to carry along while covering Upper Mustang Trek. This is important so as to ensure that you are equipped with all the essentials that you might require on the trip.
Clothing & footwear
Trekking pants
Trekking shorts
Bodywarmer
Undergarments
Trekking Shoes
Fleece Jacket
Down Jacket
Cotton socks
Woolen socks
Balaclava or sun cap
Woolen Cap
Raincoat or Poncho
Gloves; woolen & waterproof
Miscellaneous
Sunscreen
Headlamp
UV protection sunglasses
Trekking pole
Sanitizer
First-aid kit
Further Read: 8 Mysterious Places In Nepal: Explore Beyond The Uncanny, Unexplainable, And Unfathomable
So what have you guys been waiting for? This season, go grab your boots and set out for a trail with the Upper Mustang Trek and venture into the wilderness of Nature. As rightly quoted, you live life only once, so why not live it to the fullest. This trek in Nepal will give you a peep into the best nature has to offer. Go and trek this to make some memoirs that will remain for a lifetime! Have a great time Trekking people.
People Also Read:
Snowman Trek Laya Gasa Trek Rara Lake Trek
---
Looking To Book A Holiday Package?
Book memorable holidays on TravelTriangle with 650+ verified travel agents for 65+ domestic and international destinations.
---