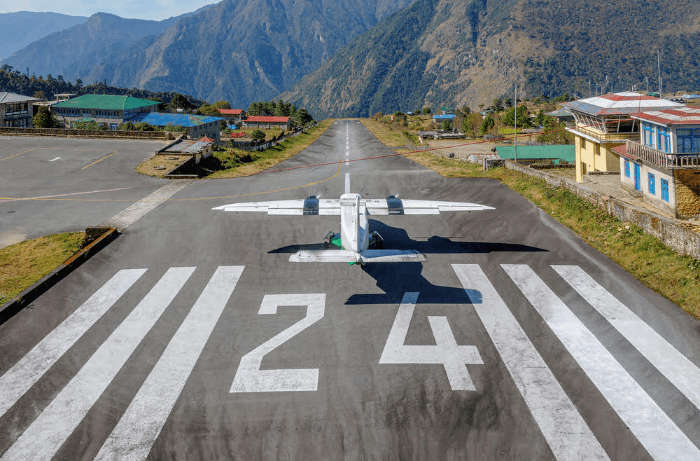 Nepal, officially known as the Federal Democratic Republic of Nepal, is a country in South Asia and is popular for being located in the Himalayas. Owing to its culture and natural beauty, and the fact that Mount Everest is located in Nepal, it attracts a large number of tourists every day. Fully working airports in Nepal is one of the reasons for tourism flourishing in the country.
It also has parts of the Indo Gangetic Plain, making Nepal one of the most scenic destinations in the world. Facing a lot of destruction from the twin earthquake and the fuel embargo imposed in the year 2015, the country is speedily recovering and is bouncing back with full force. The talent of the place is such that such mass destruction could also not stop it from coming out beautiful again.
Nepal has always been a favorite vacation location among travellers due to its pocket-friendly budget and access to its best world-famous trekking routes. The wildlife of the place though underrated is really worth a watch. Whether you go to the cold and stunning Himalayas or explore the major attractions of the place, there is one thing common that you will find everywhere in the place spread out uniform- warm and friendly welcome from the communities.
10 Major Airports in Nepal
To give you various details of both domestic and international airports in Nepal, we have made you a list of the most used ones to help you plan your vacation accordingly. Have a look.
1. Lukla Airport

Lukla, a small town in northeastern Nepal situated at 2860 meters, is a popular arriving place for travellers visiting the Himalayas which is situated near Mount Everest. Lukla, the name means that this is a place with many goats and sheep's is unlike its literal meaning. This place has a lot to offer tourists providing them with western-style meals and other necessities. The place also has a small airport which has been servicing as Tenzing – Hillary Airport. This airport in Nepal is commonly known as Lukla Airport.
Lukla airport is often used because it is the place where most treks to Everest begin. One can find regular flights between Lukla and Kathmandu if there is good weather. However, owing to often rains, high winds, cloud cover and changing visibility in Lukla, the flights get delayed and sometimes in serious weather conditions the airport even closes down. The airport lies within a chain-link fence and is patrolled by the Nepali armed or civil police.
IATA code: LUA
ICAO code: VNLK
World area code: 755
Pokhara Nightlife: 10 Best Places For Witnessing The Charisma Of Nepal At Night
2. Tribhuvan International Airport

Tribhuvan International Airport is just one international airport in Nepal located in the capital city, Kathmandu. To be more accurate the airport is in Kathmandu Valley, located about 5 kilometers from the city center of Kathmandu. This is considered the gateway to the Nepalese Himalayas and home to the seven world heritage sites. Kathmandu has always been rich in terms of tourism. The capital city has been for many years the hub for Nepal's history, art, culture, and economy. Thus, leaving no reason as to why it is the most preferable place among travellers.
Inaugurated by King Mahendra of Nepal in the year 1955, the airport got its present-day name in the year 1964. Originally the airport was known as Gaucher Airport and then it was renamed Tribhuvan International Airport a few years later, in memory of King Mahendra's father. The airport has a single domestic and international terminal each. Moreover, through this airport currently, there are 30 airlines that connect Nepal to various destinations in both Asia and the Middle East. Though currently the only international airport, there are several ongoing projects for the construction of some new international airports in Nepal like Pokhara International Airport and Gautam Buddha Airport.
IATA code: KTM
ICAO code: VNKT
World area code: 755
3. Pokhara Airport

Pokhara Airport serving Polkara region of Nepal is another eminent airport in Nepal. Pokhara is the second-largest city after Kathmandu. Due to its close proximity to the Annapurna range, the city is a favourite among trekkers and because of this, it has become the tourist capital of Nepal. Being functioned by the Civil Aviation Authority of Nepal, this Nepal airport offers a regular connection from Kathmandu and Jomsom and a few seasonal flights to Manang also.
AMong the top airports in Nepal, Pokhara Airport is relatively small and can handle only 8 propeller planes at a time but it acts as a big diversional airport for Nepal's main airport in Kathmandu in times of fog or bad weather. New plans are in construction according to which Pokhara airport will soon have a functioning international terminal in Nepal, thus reducing the traffic at Tribhuvan International Airport. If you are planning to stay near the airport, you can consider hotels like Hotel Norling, Hikers Inn Lukla, Lukla Numbur Hotel, and more. Moreover, major attractions in Pokhara like Phewa Lake, Davis Fall, Old Bazaar, and Jangchub Choeling Gompa are located near the airport. 
IATA code: PKR
ICAO code: VNPK
World area code: 755
Visiting Nepal In September? Don't Be Back Without These Exhilarating Experiences In 2022
4. Simara Airport

The closest airport approximately 18 kilometers from Birgunj which is Nepal's fifth biggest city and a trading route between India and Nepal, Simara Airport was built in 1958 and is now operated by Civil Aviation Authority of Nepal. Being the entry gateway from Patna and Calcutta, Birgun has a great economic contribution to Nepal.  was established recently in the year 2017 and hence is also regarded as the youngest sub-metropolitan city in the country.
IATA code: SIF
ICAO code: VNSI
World area code: 755
5. Bharatpur Airport

Bharatpur Airport was built in 1958 and the first passenger flight landed at the airport on 5th March in the year 1965. The airport is situated a few kilometers southwest of Bharatpur city centre. The Bharatpur Airport has been ranked as the country's 4th busiest airport and has all major domestic airlines of Nepal functioning from here. Built with aid from the United States of America, today the airport has turned into one of the best-connected airports in the country. Though not big in size but the airport premises consist of one departure, one operation terminal and one arrival terminal shed, along with a few shops available around the airport. The airport is efficient enough to handle tougher planes like 3 ATR-42, 2 Jetstream J-41 and one beech 1900 or any other STOL aircraft.
Constructed at an elevation of around 650 feet above sea level, the airport has just one runway. Initially, the airport was served by domestic flights just on a grass runway but after many years with continuous pestering and lobbying by local people and expatriates living abroad the limited expansion of the airport was carried out. Thus, a new terminal was built and the runway was paved so that it could handle a medium-sized aircraft used by Nepal Airlines and other similar aircraft. All of this construction work was finished by the year 2005.
IATA code: BHR
ICAO code: VNBP
World area code: 755
Consider These Snug Homestays In Nepal Your Home While Backpacking In The Paradise
6. Biratnagar Airport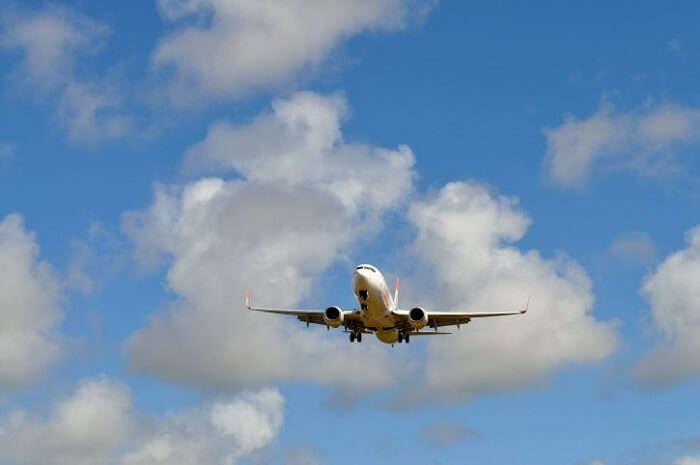 One of the best airports in Nepal, Biratnagar Airport is a domestic airport of Nepal that serves the city of Biratnagar. Biratnagar is the third-largest metropolitan city in the country. Operated by Nepal Government, the airport started operating on 6 July 1958. The airport has one runway and has been approved to become the largest international airport in the country.
IATA code: BIR
ICAO code: VNVT
World area code: 755
7. Gautam Buddha Airport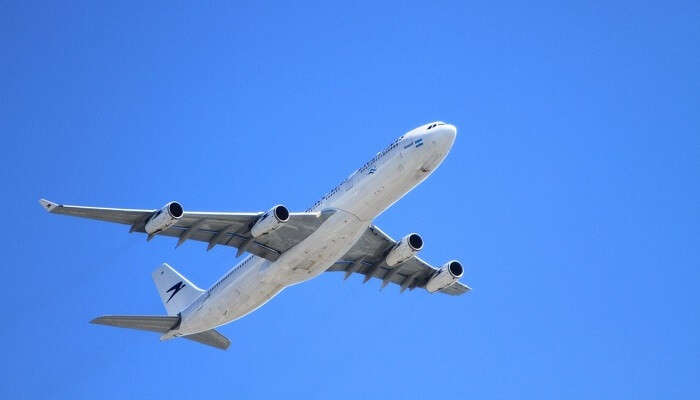 Also called the Bhairahawa Airport, Gautam Buddha Airport serves Siddharthanagar in Nepal. The airport is being upgraded according to international standards and it is proposed to begin operations by 2020. Soon, people from other countries will be able to land here, as soon as the airport starts its international operations. It would then become Nepal's second international airport.
IATA code: BWA
ICAO code: VNBW
World area code: 755
5 Magnificent Waterfalls In Nepal Every Traveler Must Visit While At This Trekker's Paradise
8. Nepalgunj Airport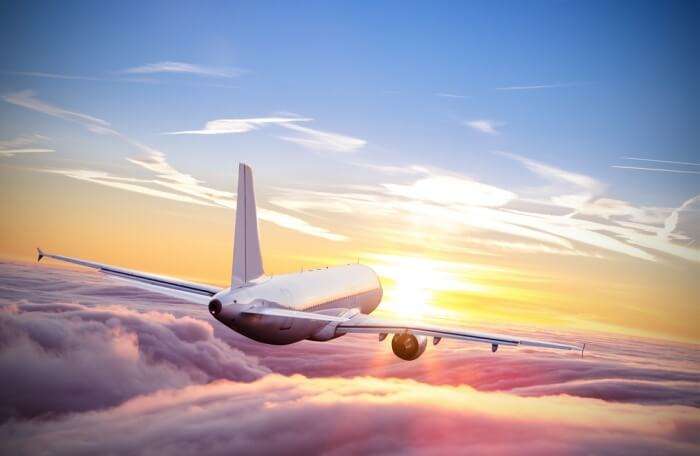 Operating since 1961, Nepalgunj Airport serves Nepalgunj, a sub-metropolitan city of Nepal. In the future, there are plans to convert it into an international airport. The Civil Aviation Authority of Nepal has proposed for the same and in future, there might be other facilities added like immigration, customs, and quarantine, for it to serve as an international airport.
IATA code: KEP
ICAO code: VNNG
World area code: 755
9. Bajhang Airport

This airport is located in Jaya Prithvi Municipality and serves the Nepalese district of Bajhang. The operations are ceased for the time being. The airport resides at an elevation of 1,250 m above mean sea level. Besides this, the airport also has one runway which is 2,146 ft in length.
IATA code: BJH
ICAO code: VNBG
World area code: 755
Shopping In Nepal: A Handy Guide To Bargain And Buy The Best Nepalese Souvenirs
10. Bajura Airport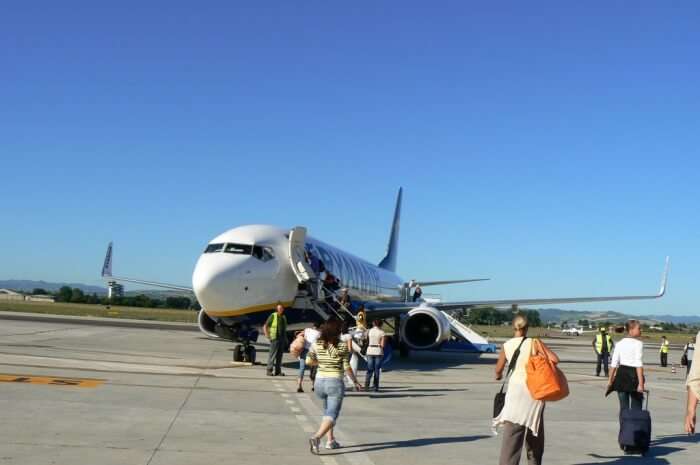 With a single runway, Bajura airport serves Bajura district of Nepal. It is a domestic public airport and these are the airlines that cater to this airport, Nepal Airlines, Sita Air, Summit Air, and Tara Air.
IATA code: BJU
ICAO code: VNBR
World area code: 755
With many beautiful places to visit in Nepal, it becomes all the more logical to plan a time saving and reasonable itinerary. Now as you know most of the major international and domestic airports in the country, we hope that we helped you a bit in this difficult task of planning a trip to Nepal. Don't forget to share how this article helped you with us!
For our editorial codes of conduct and copyright disclaimer please click here. 
Frequently Asked Questions About Airports In Nepal
Which airport is closest to Mount Everest?
Tenzing Hillary Airport is the airport closest to Mount Everest.
What is the other name of Kathmandu airport?
Kathmandu airport is also popularly known as Tribhuvan International Airport.
How many airports are there in Nepal?
There are a total of 43 airports in Nepal. Some of the most famous ones are Lukla Airport, Tribhuvan International Airport, Pokhara Airport, Simara Airport, Bharatpur Airport, Biratnagar Airport, Gautam Buddha Airport, and Nepalgunj Airport.
Which are some of the best hotels near Lukla Airport?
Some of the best airports that you can find near Lukla Airport include Panorama Lodge and Restaurant, Hotel Sherwi Khangba, Hotel Norling, Hikers Inn Lukla, Lukla Numbur Hotel, Yeti Mountain Home, Phakding, Hilltop Lodge and Restaurant.
Which are the best attractions in Pokhara?
If you want to witness the best of Pokhara, you must visit attractions like Phewa Tal, International Mountain Museum, Sarangkot, Begnas Lake, Poon Hill, Peace Temple, Gupteswar Gupha, Devi's Fall, Caverns & Caves, and more.
---
Looking To Book A Holiday Package?
Book memorable holidays on TravelTriangle with 650+ verified travel agents for 65+ domestic and international destinations.
---
People Also Read:
Airports In Thailand Airports In Hong Kong Airports In India