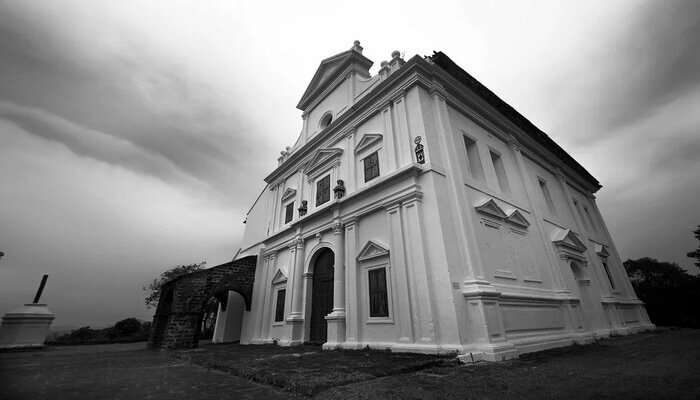 Cover Image Credit: Pixabay
While tourists mostly only explore famous places, travellers prefer to go deep into the history and ethnicity of a place, to discover what the naked eye cannot see. Walking tours help you do just that. Lucky for you travelers, there are plenty of walking tours in Goa that lets wanderers explore this hippie town in the best way possible. The party capital of India is brimming with sun-kissed beaches, adventurous watersports, and a rich Portuguese heritage. The only way to aptly explore this awesome destination in all its glory is through heritage walks that will take you places you had never even heard of. Find some of the best heritage walking tours in this happening city right here.
6 Best Walking Tours in Goa
Explore the true essence of Goa just like a Goan through the walking tours that are organized here. Here's your chance to truly discover the unique beauty of Goa. All you have to do is scroll down.
1. Walking Tour Of Old Goa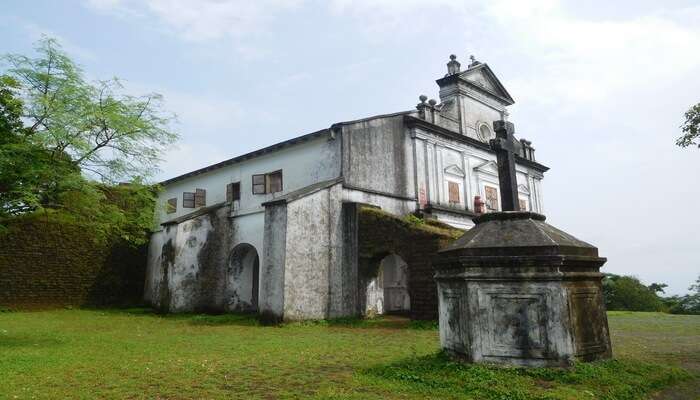 If you are someone who loves to know about the legendary history of Goa, then Old Goa is an awesome destination to head to. This is a world heritage site that houses most fascinating churches with Basilica of Bom Jesus, Church of St Francis of Assisi and Chapel of Our Lady of the Mount. There are plenty of heritage walking tours that you can involve yourself in Old Goa. You can walk through the famous Aguada Fort, Chapora Fort, and other cultural sites on these tours. Famous walking tours in Goa take place in Old Goa. Also, a speaking guide in English will assist you to understand the underlying history of Old Goa. So, while planning a trip to this lively place, don't forget to add the old Goa heritage walk to your trip. 
Route Map: Viceroy's Arch – St. Cajetan Church – Old Goa – Church Of Our Lady Of The Rosary
Travel Tip: While visiting churches, follow the decorum of wearing proper clothes. Shorts and skirts are not allowed
Closest Airport: Dabolim Airport (24.4 km)
Closest Railway Station: Karmali Railway station ((2.2 km)
12 Lakes In Goa That Are Ideal For An Off-Beat Vacation
2. The Fontainhas Heritage Walk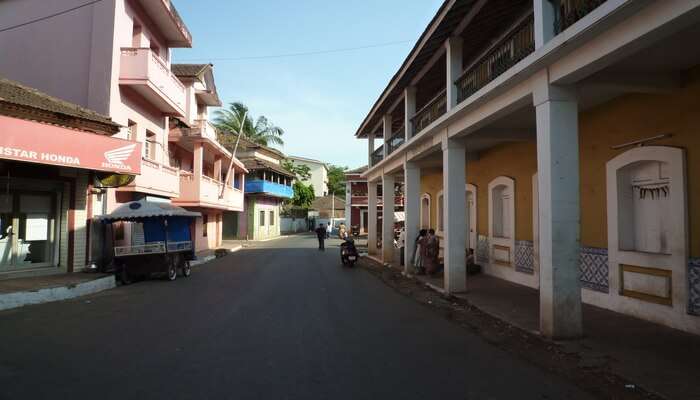 Identical to a Mediterranean city, Fontainhas is a homeland of amazing colorful buildings and is the most famous tourist destination of Goa. The Fontainhas Heritage Walk is the famous heritage walking tours in Goa that will take around one hour. Just head to 400-year-old St. Sebastian Chapel at dawn. Due to the presence of freshwater, Fontainhas was the first place for humans to reside. The architecture of this place is of the Portuguese era with its narrow alleyways and buildings of vibrant colors.
Heart of the city's development, this destination is the oldest part of Panjim. You will understand the importance of the Chapel on your tour. Also, the houses are adorned with lovely colors like green, yellow and blue. Get into another imaginative world by taking a walk through The Fontainhas. During your tour, you are advised to carry headgears like hats, caps and drinking water bottles. Apply sunscreen and lotions to avoid the scorching heat of the sun.
Travel Tip: One should wear comfortable walking shoes and always stay hydrated
Closest Airport: Dabolim Airport (27.8 km)
Closest Railway Station: Thivim Train Station (15 km )
3. Divar Island Walk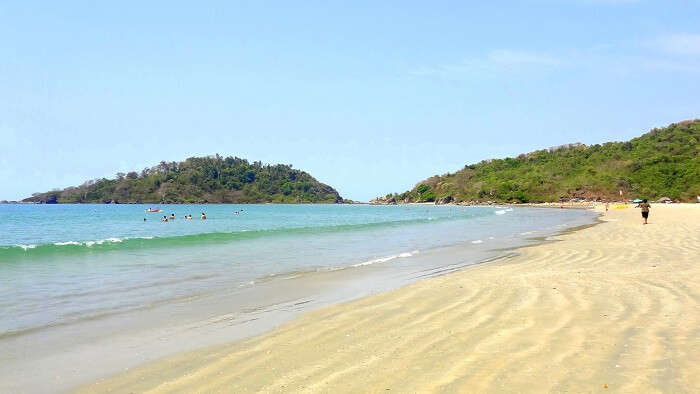 Well famed for its heritage houses, Diva Island is apt for all architectural enthusiasts. This trip initiates by taking a ferry ride over the river of Mandovi to reach Divar Island. Discover the beauty of the hidden caves, paddy fields, ancient temples, and historic churches in Goa on this island. This is one of the walking tours in Goa, you can visit the colourful roads that are narrow and also the Bridgetine Sisters properties, which was once an age-old home that incorporates many rooms.
Being the second-largest island that is positioned near Mandovi River, this island features houses that are brightly painted in the memory of the Portuguese times. You can also admire the beauty of the hill with a private chapel that is devoted to St. Anthony.
Travel Tip: Avoid littering as Divar Island is a no-plastic zone
Closest Airport: Dabolim Airport (33 km)
Closest Railway Station: Karmali Railway Station
29 Most Romantic Places In Goa For Couples To Have A Lovely Time
4. The Coastal Walk Of Colva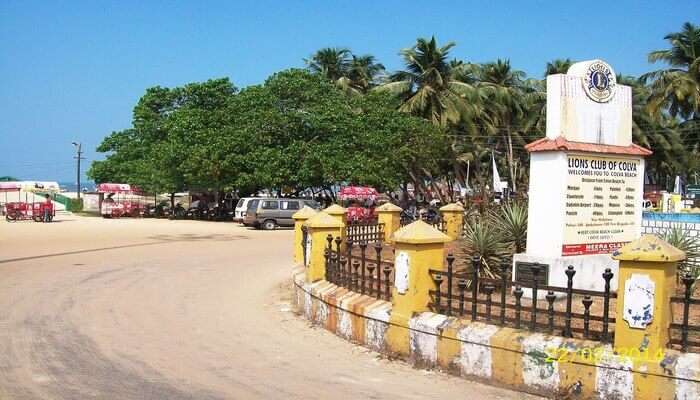 Don't miss this opportunity to live the Goan culture and relax at the beachside. The Coastal Walk of Colva is the best free walking tour in Goa. Before traveling towards the beach, the walk starts from the crossroad of the Colva church. One road leads towards the Betalbatim village which is named after the Betal or Vetal deity. Moreover, the other stretch heads towards Benaulim. After the journey, you can enjoy a spicy plate of fish curry and rice which is the main Goan cuisine. The best way to explore this state without hurting your pocket is by free walking tour Goa.
Travel Tip: Wear sunglasses and apply sunscreen of proper SPF to avoid sunburns
Closest Airport: Dabolim Airport (21.0 km)
Closest Railway Station: Madgaon Junction Railway Station(5.6 km)
5. Walking Tour Of Panjim Market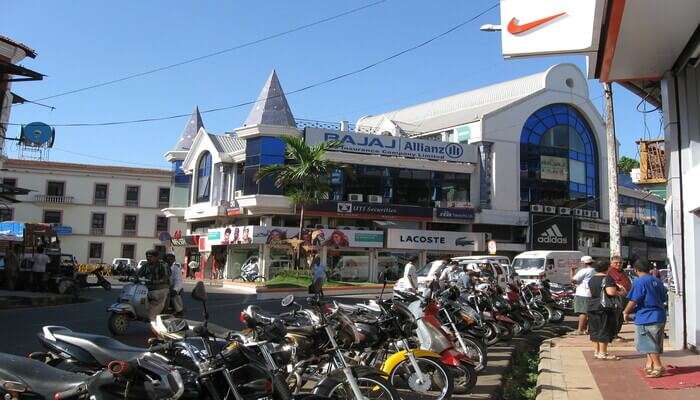 Feel the essence of Goa by exploring the market of Panjim. This is the most happening hotspot and is very popular amidst the locals. You have to dedicate your two hours to stroll through the Panjim Market that offers an awesome shopping experience. You can feel the freshness in the morning market and then the localites carrying out their activities.
Engage yourself in local shopping in Goa and lay your eye on the local handicrafts that are sold here as well. Goan spices are definitely not to be missed and an array of eateries in the vicinity will definitely satiate your food craving. Strolling through the Panjim market can be categorized under the best free walking tour Goa.
Travel Tip: Carry eco-friendly bags and go green
Closest Airport: Goa International Airport (27.2 km)
Closest Railway Station: Karmali Railway Station (13.5 km)
28 Watersports In Goa That You Must Add to Your Bucketlist For A Fun Vacay
6. Assagao Walk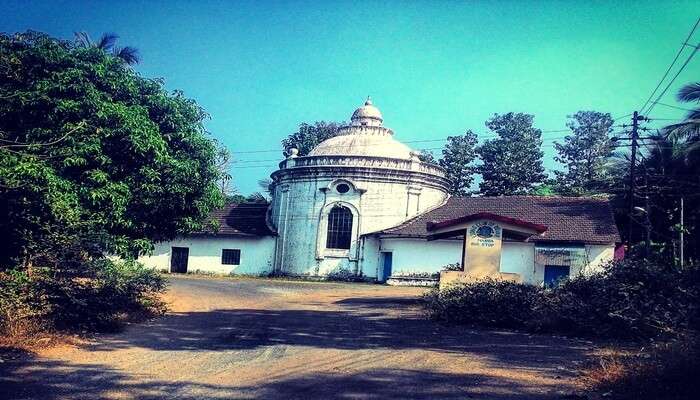 Assagao Walk is a two hours walk that spans across the small hamlet of Assagao and gives you a taste of architecture and Goan lifestyle. Welcoming you to the village of flowers, this place can be best explored by a walk. On this heritage walk in Goa, you are likely to trace the rich heritage and legendary stories of this quaint town. Starting from DMC College, the walk heads to St. Antony's statue. Continue your walk towards the Vale Vaddo, named after the stream that is nurtured by woods and hills. Interact with the Goa locals and learn the lifestyle, traditions, and culture of Goa. This walk ends at the lovely chapel that will definitely entice you with its amazing architecture.
Route Map: DMC College – St. Antony's statue – Vale Vaddo – Assagao Chapel
Travel Tip: You will definitely get exhausted by the end of your journey, so carry a water bottle along with you
Closest Airport: Dabolim Airport (38.6 km)
Closest Railway Station: Thivim Railway Station (12.9 km)
These exciting heritage walking tours in Goa will definitely let you get familiar with the lifestyle, traditions, and real culture of Goa. See what this city is beyond being the party capital of India as you step into the everyday lives of people and discover places here that no tourism guide will ever tell you. And once you're back from your enriching vacation in Goa, don't forget to tell us all about your holiday experience!
For our editorial codes of conduct and copyright disclaimer please click here.
Frequently Asked Questions About Walking Tours In Goa
How do I get to Fontainhas?
Goa International Airport is 25.9 away from Fontainhas. Visitors can board a taxi or local bus to reach this place.
When is the best time to visit Goa?
The best time to visit Goa is from October to March that offers a pleasant climate. Moreover, the temperature of winter ranges between 15 to 30-degree celsius.
Which are the popular beaches in South Goa?
Agonda Beach, Palolem Beach, Varca, Cola Beach, and Cavelossim are popular beaches of South Goa.
Which are all the famous churches of Goa?
Basilica of Bom Jesus, Reis Magos Church, St. Augustine Church, St. Cajetan Church and Mary Immaculate Conception are few famous churches of Goa to be noted.
People Also Read:
Walking Tours In Delhi Walking Tours In Pondicherry Walking Tours In Goa