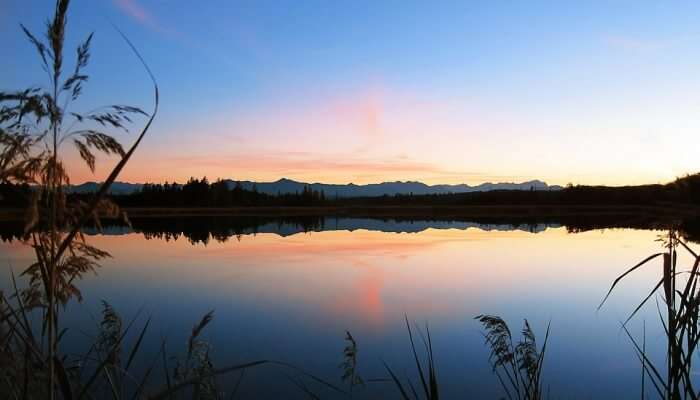 The Indian state of Goa is popularly known to be the tourist paradise and is frequented by people from different regions of the country as well as the world.
Goa is wholeheartedly admired for its serene beaches that are known for their picturesqueness and vibrant environs. However, there's a lot in store for you in Goa apart from the beaches. There are a certain number of lakes in Goa that are extremely beautiful and simply a treat to the eyes!
During your vacation, if you'd want to give yourself some break out of the party vibes in Goa, then you can consider visiting one of these lakes and have an enriching travel experience in this exotic state of India.
7 Mesmerizing Lakes In Goa 
Here are some of the most beautiful lakes in Goa that are enveloped within breathtaking locations. For a memorable as well as unique travel experience in the Indian state of Goa, you must explore most of these lakes!
1. Netravali Bubbling Lake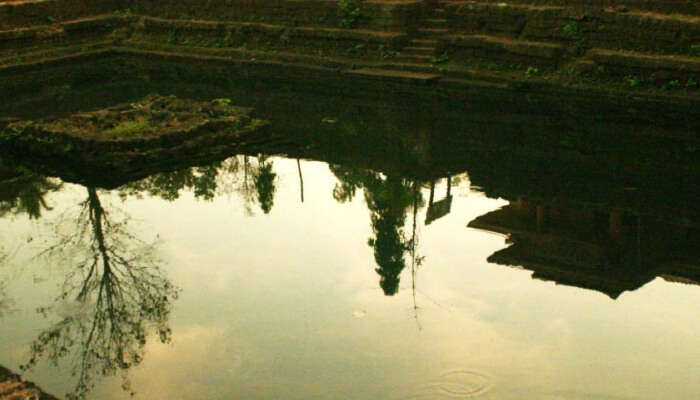 Situated facing the well-known Shri Gopinath Temple, this lake is one of the best marvels you'll witness in Goa. This lake is also considered to be a step well, featuring granite steps that lead you to the lake itself. The whole location is quite awe-inspiring. Netravali Bubbling Lake is enveloped within lush-green foliage that is extremely pleasing to the eyes!
How To Reach: the nearest railway stations from this lake are Madgaon Railway station as well as Karwar Railway Station located at a distance of 33.7 kilometers and 34.8 kilometers, respectively
Must Read: 7 Magnificent National Parks In Goa For An Adventurous Encounter With The Wild

2. Arambol Sweet Water Lake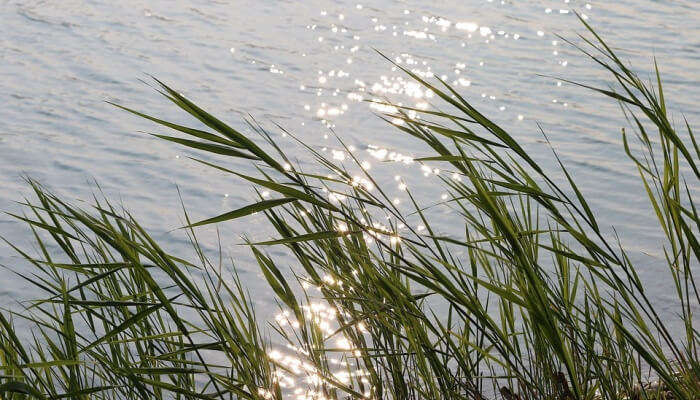 This one is known to be a great refuge from the bustling lifestyle of Goa. Also known by the name of Paliem Sweet Water, you'll have the time of your life swimming and bathing in the lukewarm water. Spending some time around here will be a great experience, which will help you unwind. As the name suggests, this lake is located just next to Arambol Beach, at a distance of merely 200 meters; so, you can reach this location simply by walking.
How To Reach: you can take a cab till here from the nearest railway station, Karwar Railway Station located at a distance of less than 25 kilometers
Suggested Read: Christmas Celebration In Goa Is The Perfect Way To Soak In The Festivities In 2020!
3. Carambolim Lake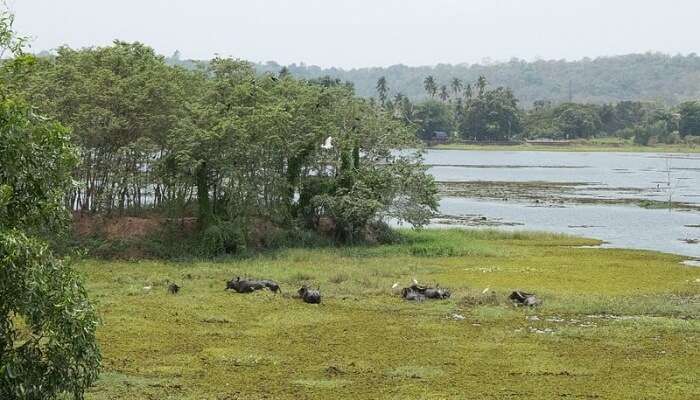 Also known by the name Karmali Lake, this is considered to be one of the largest lakes in Goa. Owing to the extremely serene and eye-pleasing surroundings, this lake is quite popular in Goa amongst tourists as well as locals. If you want to go bird-watching in Goa, then this is the right location for you! Carambolim Lake is just the right place to spend some time with yourself in peace while watching the sun going down.
How To Reach: Carambolim Lake lies at a distance of only 12 kilometers from the city of Panjim from where you can take a cab. Moreover, Thivim Train Station is located at a distance of less than 17 kilometers from here
Suggested Read: 25 Most Romantic Places In Goa For Couples To Have A Lovely Time In 2020

4. Curtorim Lake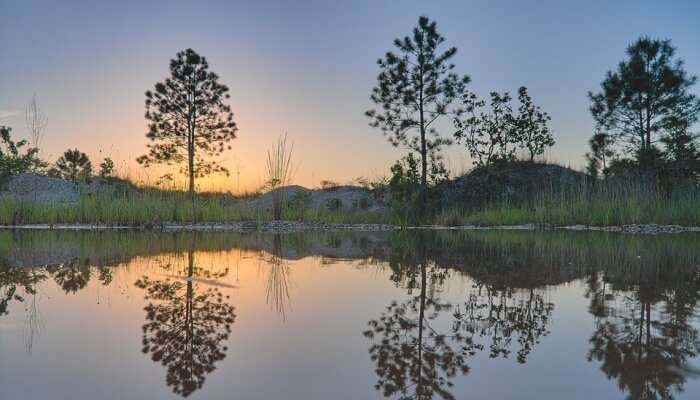 The presence of the lake is just next to the popular St. Alex Church in Goa. The whole site of this lake is quite amazing and will make you want to take your phone out and click innumerable pictures from different angles. This is one of the locations in Goa where awe-striking migratory birds can be sighted! The lake even has numerous fish. On your visit to this lake, you will feel like you have come one step closer to nature.
How To Reach: you can easily get a cab from Arey Railway Station (less than 6 kilometers from Curtorim Lake) and Madgaon Railway Station (less than 9 kilometers from the lake)
Suggested Read: 3 Days In Goa In 2019: A Guide To Help You Plan Your Getaway Better

5. Mayem Lake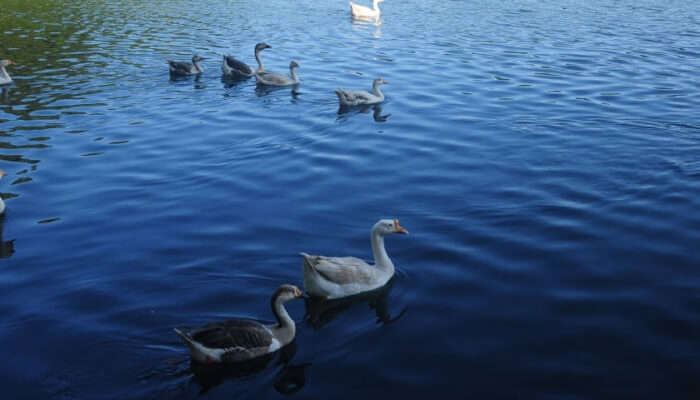 For all the nature lovers out there, this lake is one of the best locations you can explore in the Indian state of Goa. The vast lake flows in a stunning location and people choose to plan their stays in the hotels established around this extremely beautiful natural marvel. You can have a relishing experience by exploring the vastness of this lake through a boat ride as well. 
How To Reach: the nearest railway station from this lake is Thivim Train Station, located at a distance of around 9 kilometers. A taxi would be easily available for you to reach this lake
Suggested Read: 12 Delhi To Goa Trains: Best Rail Journeys Along The Konkan Coast

6. Sarzora Lake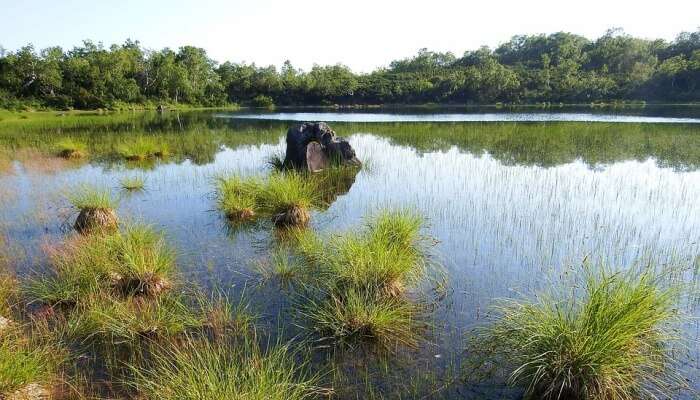 Sarzora Lake is one of the unexplored spots in Goa but it's totally worth a visit! Located amidst the breathtakingly dense greenery, this lake is the highlight of Sarzora village. This is an artificial lake that looks completely natural to the beholders. The water of this lake is used for the irrigation purposes. This too is one of the sites in Goa that is a home to some of the most beautiful migratory birds that can be spotted easily. 
How To Reach: the Madgaon Railway Station is located at a distance of less than 10 kilometers and can be reached easily via cab from there
Suggested Read: 23 Watersports In Goa That You Must Add to Your Bucketlist For A Fun 2020 Vacay

7. Batim Lake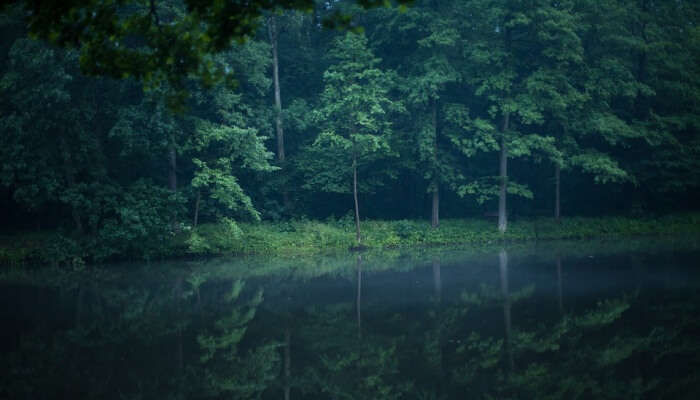 Batim Lake is known by various names like Bonda Lake, Bondovonnchem Tollem, and Bondvol Lake. This lake is essentially a reservoir made for the dam, which is providing water to the places located nearby and is utilized for the purpose of drinking as well as irrigation. The location looks like a mini version of picturesque wildlife sanctuary, as this is one of the places in Goa where flora and fauna peacefully coexist.
How To Reach: the lake is located close to Dabolim Airport (17 kilometers), Madgaon Railway Station (around 25 kilometers), and Thivim Train Station (19 kilometers)
Further Read: 5 Serene Places To Visit Near Margao For A Great Vacation In Goa!

If you want to make your vacation unusual yet memorable, then planning a visit to the lakes in Goa is a must! When it comes to getting closer to nature during your Goa vacay, then the beaches aren't enough. The above-listed lakes will make sure you undergo an extremely peaceful experience out of the groovy party life of Goa!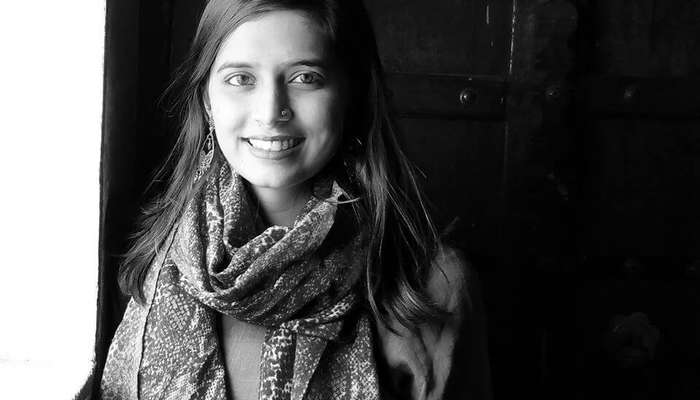 Comments
comments