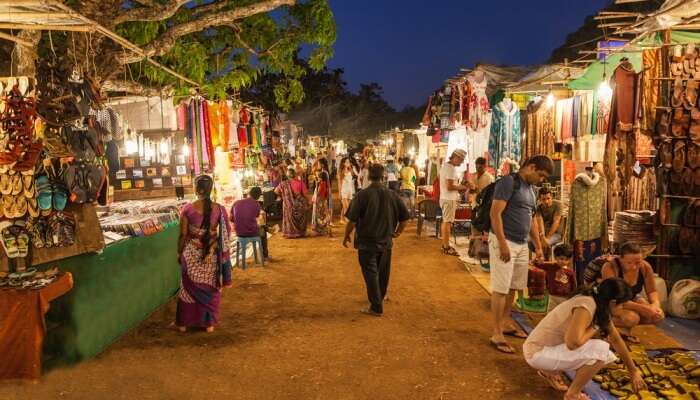 Goa has always been famous across the world for its beaches and heritage sites. This small state yet a globally recognised tourist destination of repute has given birth to the craftsmen and artists from all spheres of life. Tourists come here in search of peace and equanimity while shopping has never been the main reason for the travellers. But shopping in Goa started taking shape in an actual sense for the tourists since the flea markets were introduced in even the remotest of areas in the popular tourist destination.
Currently, there are four main shopping places in Goa seek attention of all and sundry. These shopping locations include Saturday Night Markets at Arpora; Anjuna Flea Market; Thursday Night Market at Vagator Hilltop and the Mapusa Market always rushed by the shoppers.
18 Things To Buy While Shopping In Goa
Let your Goa visit become a lifetime memory by buying some unique things to keep as memories to cherish a tour you had planned.
1. Sea Shells Galore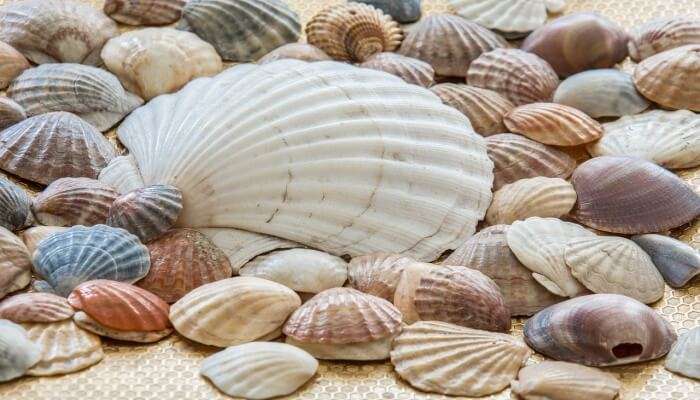 Hotels in Goa, mostly welcome their guests with the garlands of seashells. If you want to buy one for yourself, then buy the home decoration items made of the seashells like the lampshades and seashell curtain strings. You can also go for the unique pieces of jewellery like bracelets, necklaces and earrings. In case, you don't want to spend much, pick some seashells and use them to decorate your home. You can buy them during a street shopping in Goa for a genuine price deal.
Where to Shop: Oxdel Beach, Siridao beach, Galgibaga beach
Must Read: 7 Best Places For Camping In Goa For An Enchanting And Rejuvenating Experience
---
Goa Holiday Packages On TravelTriangle
---
2. Cashew Nuts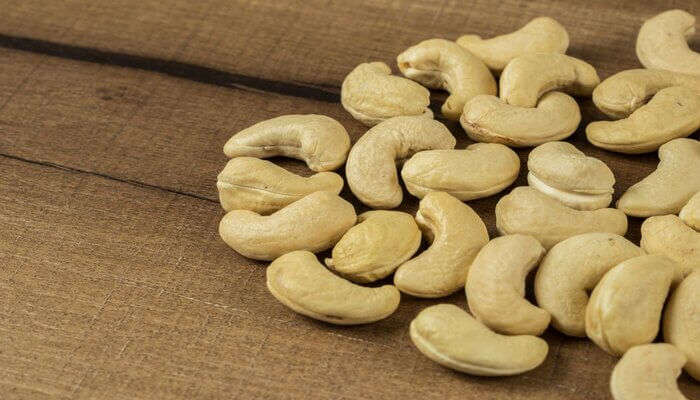 When you count on the states to buy the cashew nuts in India, Goa is considered as one of the best of all the states. You can get them in all flavours and types so are they spiced, salted, coated and last but not the least freshly shelled as well. Buy as much as you can to carry as cashew nuts are a lot cheaper in price with that compared to the rest states. Panjim Market is among the best places to shop in Goa to buy nuts as it is the largest local market in the region.
Where to Shop: Zantye's, Shree Krishna Cashews in Panaji
Suggested Read: Scuba Diving In Goa Is An Experience That Goes Beyond An Adventurer's Imagination
3. Music CDs & Musical Instruments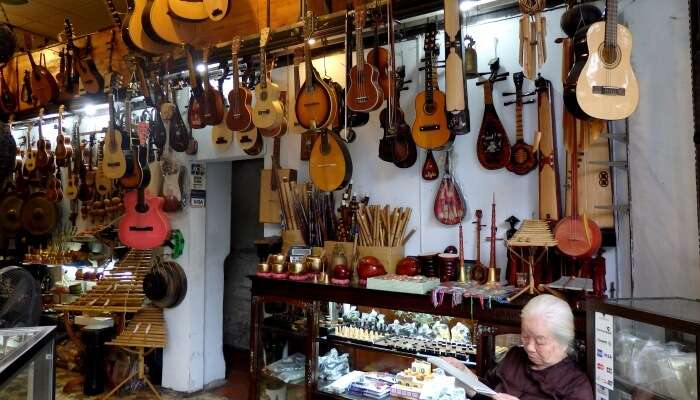 Do you love singing and dancing? Trance music is something that makes you sing and dance no matter where you are. So, visit the beach markets in Goa to explore and buy a few Goa Trance CDs as well as those from Portuguese music. You can also explore buying some from other cheap shopping places in Goa for affordable deals thus get such stuff at the lowest rates.
Where to Shop: Kadence Xperience Store, Pedro Fernandes & Co.
Suggested Read: Trekking In Goa: 14 Trails That Are Ideal For An Adventurous Experience
4. Feni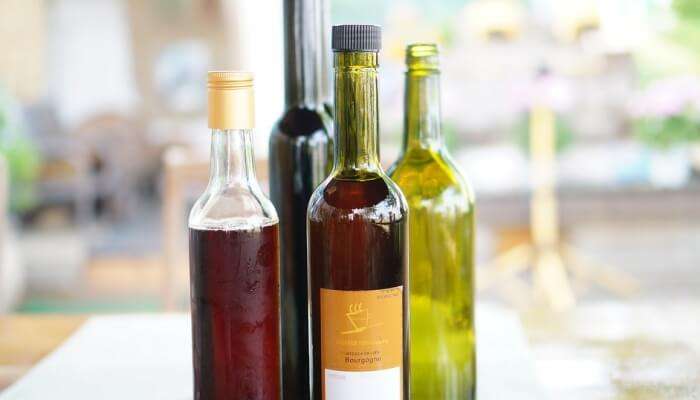 Feni is the country's most famous liquor made out of coconut and cashews. It is something you can't miss buying if you are planning to travel to Goa. It is indeed enormously intoxicating, long shelf life and is used in the cocktails, usually mixed with the tonic water and lemonade. You can easily get it from most of the Cashew or Dry fruits shop and the wine shops at as low as INR 100. Explore any of the Goa markets for shopping and ask for the exclusive Feni for better deal. You can also buy and gift it to your alcohol loving friends.
Where to Shop: Magson's Hymart, Tom's Wine & Liquor, Desai Cashew & Wine Shop
Suggested Read: Goa In Winter: 7 Happening Events & Festivals To Keep Your Eye On
5. Variety Of Hats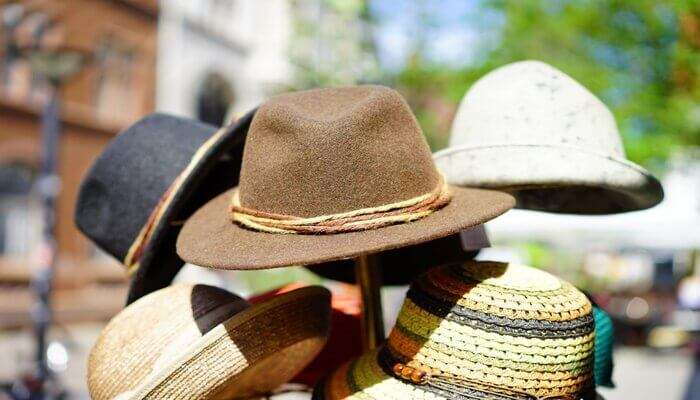 Whenever you go out in the bright sun, you need to cover your head. A hat is something that adds to your beauty and covers your head in the Sun especially in those areas that encounter extreme heats. You can get it in all possible pastel colours with the colourful ribbons when going out for shopping in Goa. Hats are very much popular beach stuff.
You can easily get them while on a mission to sopping here. Look for them in the cheap markets in Goa. You can find innumerable varieties of hats while searching them during a street shopping in Goa. Look for the palm-leaf hats which are in trend these days. They are made up of the Panama Hats with a bit of local touch. Ensure buying them as must-haves from your Goa tour.
Where to Shop: Premier Collection in Panaji, Sawal's Goa Shopping Centre
Suggested Read: 16 Best Forts In Goa Every History-Lover Must Visit
---
Planning your holiday in Goa but confused about what to do? These Goa travel stories help you find your best trip ever!
---
6. Spices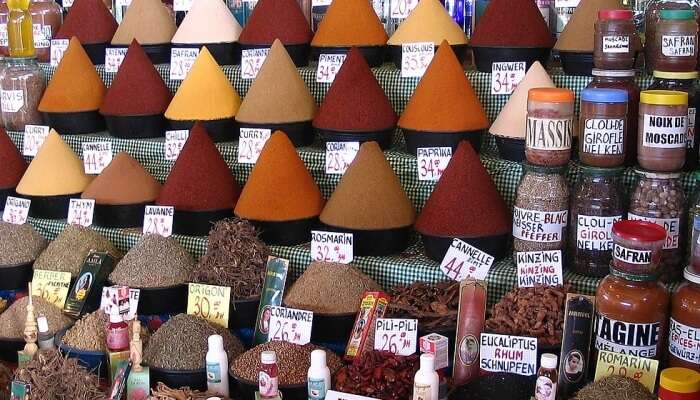 Goa is located on the Malabar Coast of the Indian subcontinent. People there grow all kinds of spices like nutmeg, Triphala, black pepper, cardamom, cloves, cinnamon meant for fresh icing on the cakes etc. Don't forget exploring some of the spice gardens in this area. The best place to buy these spices is the Mapusa market which is a very much popular market among the locals. You can buy a variety of spices from the local markets in Goa to take back home. The prices are negotiable therefore you can bargain your heart out.
Where to Shop: SG Enterprises in Panaji, Chandelkar's House of Pickles And Spices
Suggested Read: 12 Lakes In Goa That Are Ideal For An Off-Beat Vacation
7. Azulejos Tiles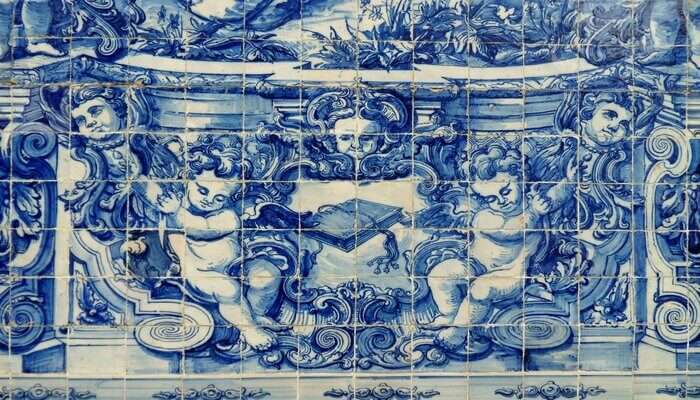 The Azulejos tiles would be the best reminders of your trip to Goa. People living there use such tiles outside their homes on the sidewalks, in the street art and also at the hotels. These colourful tiles in one glimpse convey of their origins with a strong message. Therefore, your shopping in Goa plan must have to buy these notable things. The paintings on the tiles express the stories of the state like Kunbi Dance; Tavernas; carefree masses and of course the lovely landscapes that best describe the Goa region.
If you are planning to buy the one for you, then a single tile, a mug, a plate, favourite family photograph painted on it, custom-made nameplate, etc. are the best options to buy from any of the shopping places in Goa. Have them for your lifetime memory.
Where to Shop: Galeria Azulejos de Goa, Velha Goa Galeria
Suggested Read: 7 Magnificent National Parks In Goa For An Adventurous Encounter With The Wild
8. Beachwear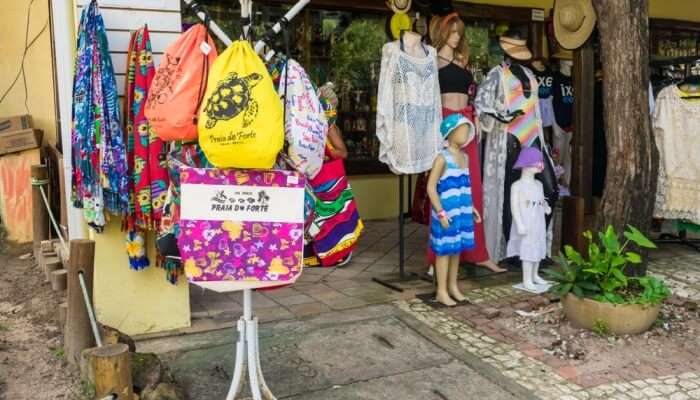 Goa is considered as one of the most loved beach destinations across the globe. Standing at the airport departure lounge itself, you can easily point out the well-dressed people with the happy faces to be heading for holidays. Famous for its beaches, this place is considered as the best place to get your beachwear like shorts, bikinis, hats, sarongs, funky flip-flops and much more. Locals usually sell such items in all colourful designs and varieties across all the beaches like Baga, Anjuna, Calangute and Miramar in the cheap shopping places in Goa which you won't be able to ignore.
Where to Shop: Curves Goa in Calangute, The Bikini Shop, 2wink Australia in Panaji
Suggested Read: 5 Best Spots For Snorkeling In Goa To Experience Its Thrill First-hand!
9. Kokum Sherbet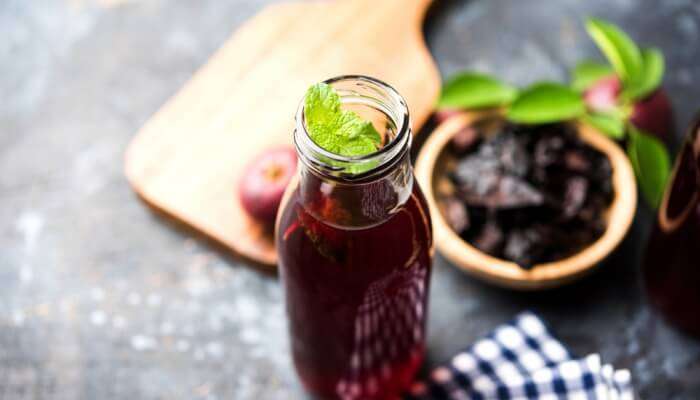 Kokum sherbet is an exotic popular coastal drink made from the thick mined juice of sugar, kokum and citrus acid. It is an energizing tangy chilled beverage enormously beneficial during the hot summer days. Kokum sherbet is also added to several cocktails exclusively in most of the Goa bars tempting customers with the appetizing chilled cocktails to give an excellent punch and kick. While you are in the local markets in Goa, ensure having it.
Where to Shop: Golden Grains. Tiswadi, Royal Gomant Kokam Syrup. Ponda
Suggested Read: 12 Delhi To Goa Trains: Best Rail Journeys Along The Konkan Coast
10. Port Wine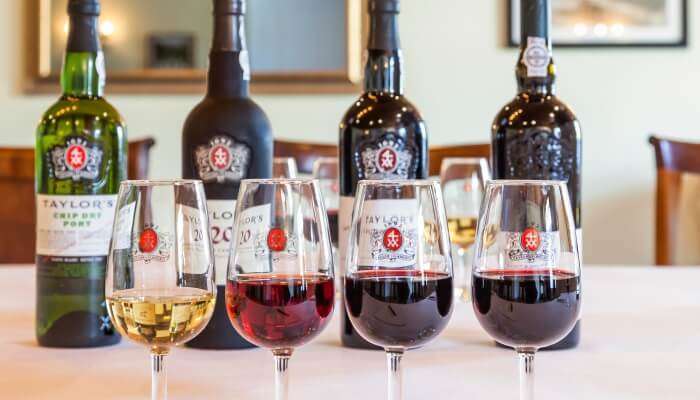 In the 16th century, Portuguese brought Port wine to Goa and started the local production of wine. Slowly, the Portuguese left the place but the production of this wine continued. Port wine is famous for its intensely sweet taste and is fairly cheaper as well. You can easily get it from any wine shop or general stores at the local markets in Goa. The starting price of such wines is as cheaper as INR 200. You may get the best ones at the Panjim market area.
Where to Shop: Siyaa Traders, Kavlekar Stores, J K Wines. Mapusa
Suggested Read: Goa In July For Honeymoon: Our 6 days Of Pure Happiness & Endless Fun
11. Flavoured Tea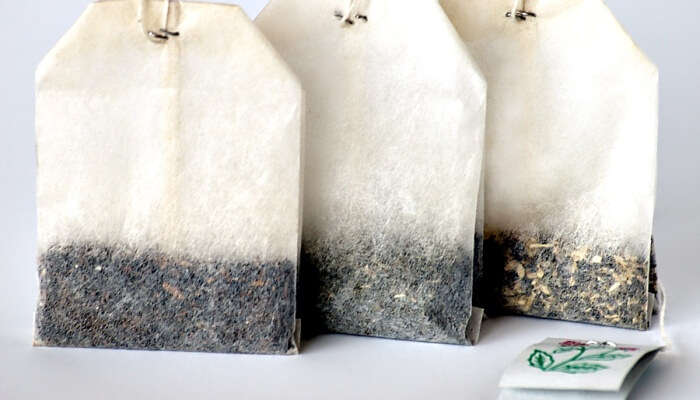 One of the most favourite drinks to revitalize is tea and the same is found in abundance in Goa. To get the best out of all these exotic flavoured teas available there, visit the beaches and their nearby Goa markets for shopping to enjoy it. Here, you will get the chance to explore and experiment with the teas in all the spice flavours and fruit flavours as well. You get such a wide variety of options there, which you must have not even heard of in your whole life.
The best places to pick these tea leaves are Saturday Night Market, Anjuna Flea Market, and Mapusa market on Fridays which are most sought after cheap markets in Goa flocked by a large chunk of shoppers every day and throughout the year.
Where to Shop: Wagh Bakri Tea Lounge in Panjim, Tea Truck, Flavours in Calangute
Suggested Read: 28 Watersports In Goa That You Must Add to Your Bucketlist For A Fun Vacay
12. Wooden Carvings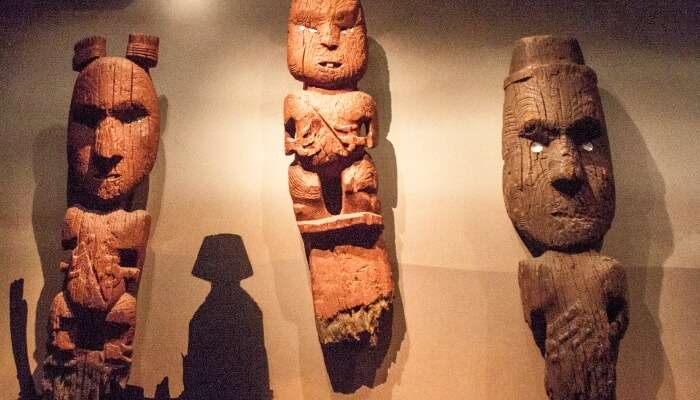 Furniture is undoubtedly one of the best things that add more beauty to your homes. Select a few antique and attractive pieces from a wide range of furniture sets with the wood carvings and stunning brass works available at the different beach markets, roadside vendors and also in the upmarket showrooms. Along with the seashells, you will also find coconut shells which are used to make bowls and artworks. The array of rare and remarkable furniture will surely be the best reminders for you of your trip to Goa for the rest of your life.
Where to Shop: Zahoor Art Palace, Palyekar Woodcraft, Chitari Heritage Craft & Art Gallery in Cuncolim.
Suggested Read: 10 Scintillating Beaches Near Margao That Will Make Your Goan Vacay Memorable
13. Sea Salt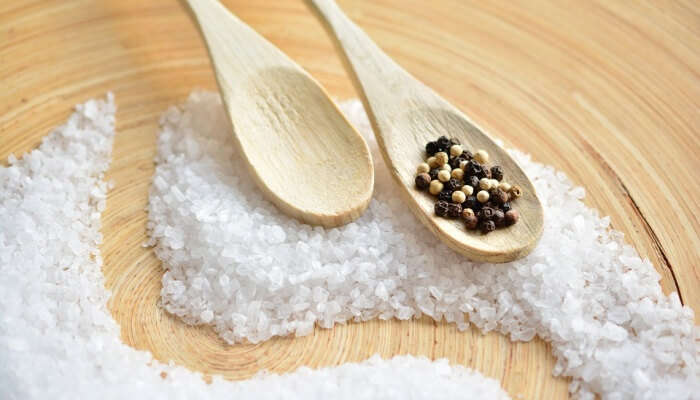 Goa state has widespread salt pans on the southern end of the Mandovi River, next to the Ribandar causeway. Due to its easy access to seawater and also for favourable climatic conditions, the sea salt production here is amazing. You can buy it from the Mapusa markets with full confidence as quality and authenticity can be surely trusted upon as most of the sea salt is made locally.
Many authorized shops are selling the sea salt in Goa. You can thus try them out during your plan to shopping in Goa for your satisfaction. The best day to visit the Mapusa market is Friday as it is buzzing with the traders from across the city. Explore the market for the best stuff to buy.
Where to Shop: Shops in Mapusa Market maintaining quality and authenticity
Suggested Read: 43 Famous Beaches In Goa That Will Make Your  Vacay A Happy Trip
14. Goa Bread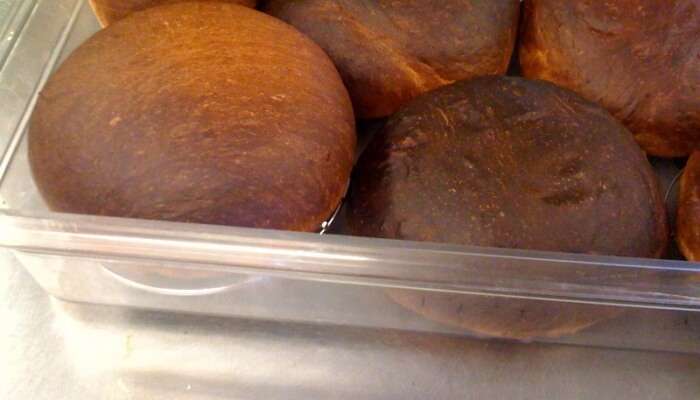 Bakeries in Goa are always worth a visit as the bread available is one of the exquisiteness that everyone craves for. The bread is an essential part of the eating habit of the people living there, be it for breakfast, for evening tea or some occasion in the house, bread is always seen on the buffet table.
People of Goa love to eat bread mostly with the gravy dishes, such as chicken xacuti, bhaji. But it always tastes better when eaten with the overnight kept fish curry. In the poiee-pocket, one could stuff sauted vegetables or take it to a meaty level with sausages or crushed meat. Taste them with exclusive Goa breads while exploring Goa markets for shopping during your trip.
Where to Shop: DV's Coffee shop, Rita Bakery at Mapusa
Suggested Read: Visit Turkey In July To Explore The Ancient Ruins And Turquoise Beaches
15. Kunbi Saris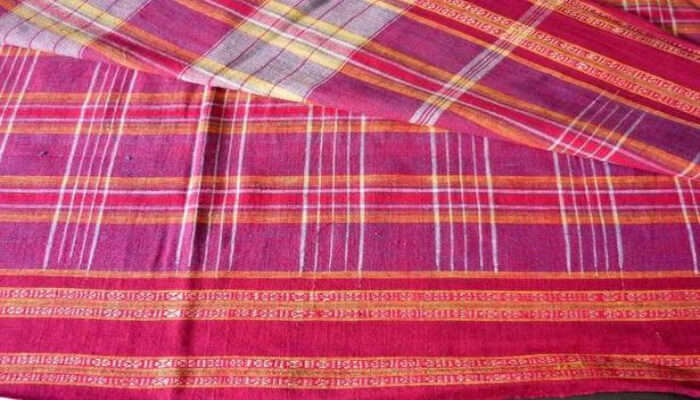 Kunbi Sarees are a variety of cotton sarees having large checks and that in red colour. Kunbi sarees are worn by the local tribal women of Goa and are now being revived by the designers. Some of the best places to shop Kunbi Saris in Goa are Wendell Rodrick's store in Panaji and if you are going out of budget then you can also shop at village fairs or at local stores.
Where to Shop: Wendell Rodrick's store in Panaji, spun gold, Benznx Sarees & Dress Materials
Suggested Read: 10 Guest Houses In Nainital: Perfect Vacationing Avenues For A Wonderful Stay
16. Coconut Craft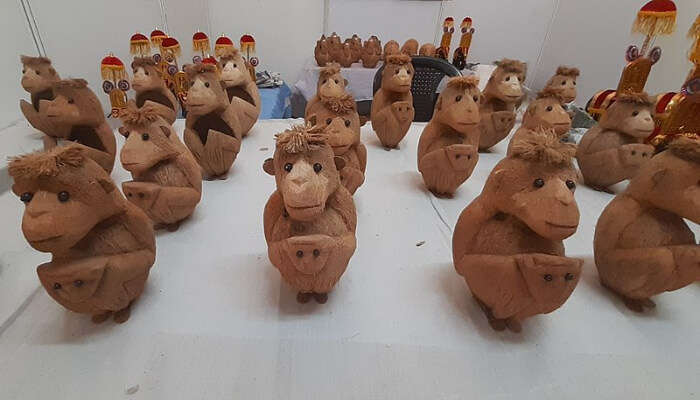 Image Credits: Wikimedia commons
As you are planning to visit Goa, you must know that Coconut is regarded as the state fruit of Goa. The most interesting thing is that the people of Goa use every single part of Goa where coconut shells are used for making bowls and artworks. You can also see a variety of coconut shell pieces as an organic art which you will get to view in Goa fairs.
Where to Shop: Gauri handicrafts in Panaji, Coconut de-fibering unit in Kundai Goa
Suggested Read: These 7 Amazing Cafes In Bangkok Is Every Food Connoisseur's Ultimate Dream!
17. Bebinca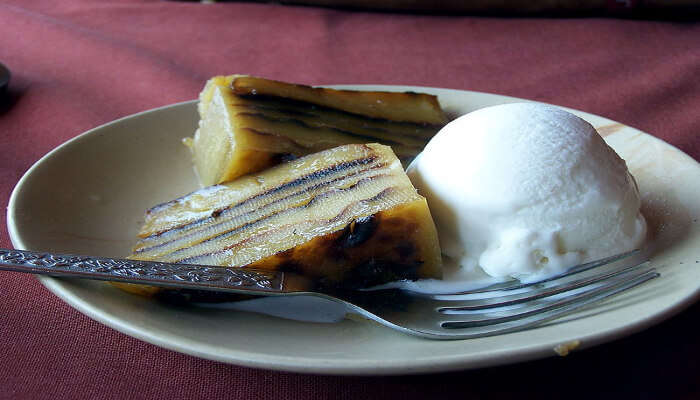 Image Credits: Wikimedia commons
Bebinca is considered to be a sweet or dessert in Goa which is prepared from flour, eggs, coconut milk mixed with sugar. Bebinca is baked layer by layer which is a short life souvenir. Bebinca is easy to carry which is in good packaging. The best place to shop in Goa is that you can pick it from a bakery or supermarket.
Where to Shop: Bakery or supermarket having good packaging, St. Joseph's Bakery, Mapusa & Braganza Stores, Panjim
Suggested Read: 9 Historical Places In Mauritius To Visit That Tells A Great Deal About This Country!
18. Mario Miranda Art Works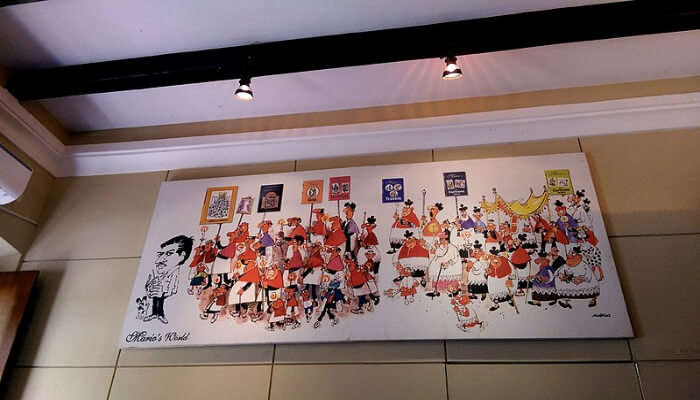 Image Credits: Wikimedia commons
Mario Miranda Art Works are one of the signature exports exported from Goa. The works depict the life in Susegad Goan which can be of a Taverna or a fisherwoman. The best places to shop in Goa Mario Miranda Art Works is in Madgaon Railway Station or Panjim Market. If you are planning to visit Goa then you must surely buy this amazing artwork t-shirts, coffee mugs or on azulejos tiles.
Where to Shop: Madgaon Railway Station or Panjim Market, House of Goa Museum in Panaji
Further Read: 3 Days In Goa: A Guide To Help You Plan Your Getaway Better
While there's so much to explore in Goa, shopping can be a really great experience in this tourist paradise. Make the most of your Goa vacay by exploring the different vibrant markets here. Don't forget about the things listed below while shopping in Goa in order to make this experience hassle free as well as productive.
Disclaimer: TravelTriangle claims no credit for images featured on our blog site unless otherwise noted. All visual content is copyrighted to its respectful owners. We try to link back to original sources whenever possible. If you own the rights to any of the images, and do not wish them to appear on TravelTriangle, please contact us and they will be promptly removed. We believe in providing proper attribution to the original author, artist or photographer.
Please Note: Any information published by TravelTriangle in any form of content is not intended to be a substitute for any kind of medical advice, and one must not take any action before consulting a professional medical expert of their own choice.
Frequently Asked Questions About Top Things To Buy In Goa
What are the dresses I can wear in Goa?
There are certain dresses for Goa that you must carry and some of them include cotton shorts, long skirts, tank tops, bikinis, loose-fitting trousers, cover-up dresses, sarongs, hats, sundresses, and more.
What are the best adventure activities everyone must try in Goa?
Goa is a place where you can't just sit and get bored. There are plenty of adventure activities to do in Goa and some of them are listed below:
1. Camping with temple waterfall
2. Trek to Dudh Sagar waterfalls
3. Sunset sailing at Dona Paula
4. Fun activities at Anjuna Hill
Which is the best time to visit Goa?
The best time to visit Goa is between November and March. At this period, the weather of this state is beautifully balmy and clear with a cool sea breeze blowing through.
What are the things to do in Goa for couples?
There are many things to do in Goa for a couple that goes beyond the beach. Some of these things include:
1. Cruise on the Chapora River
2. Have breakfast with the dolphins
3. Enjoy cycling tours
4. Private party on Butterfly Island
5. Go crocodile spotting
6. Walk around in the Old Latin Quarters of Panjim
What can I do in Goa at night?
There are places in Goa that look best when you visit at night like the offshore casino, party cruises, stargazing on the beach, Arpora Saturday night flea market, deltin royal casino, and Mackie's Saturday night bazaar.
---
Looking To Book A Holiday Package?
---
People Also Read:
Shopping In Pondicherry Shopping In Jaipur Shopping In Kerala