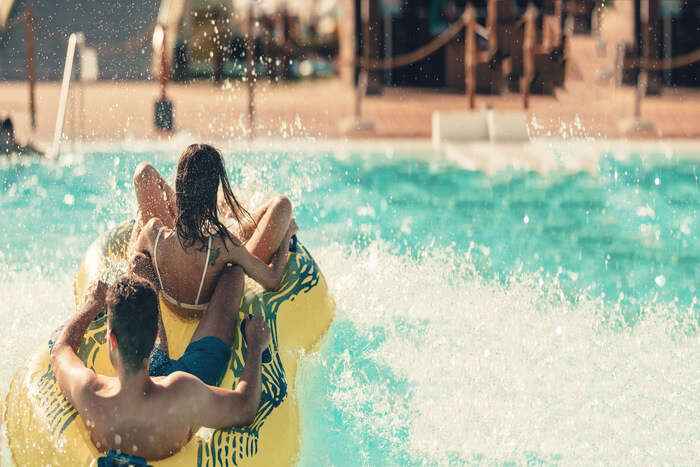 Melbourne is a tourist magnet that attracts a lot of tourists from all over the world. This is due to the fact that it has some really great places to explore and visit. From beaches to museums, Melbourne is a complete package in terms of providing a memorable trip.
Whilst exploring this city, you get to know about the culture, cuisines as well as the most-visited places that even include the frolic water parks. The water parks in Melbourne should definitely be a part of your itinerary, especially when you are on a family trip with your kids.
5 Amazing Water Parks In Melbourne
A dip in the waters sounds very enticing on a hot day. The idea is even more inviting when you are on a vacation and in a mood of spending some great time enjoying in water. Hence, you should absolutely visit the water parks in Melbourne. We have compiled a list to help you select the best water park.
1. Seville Water Play Park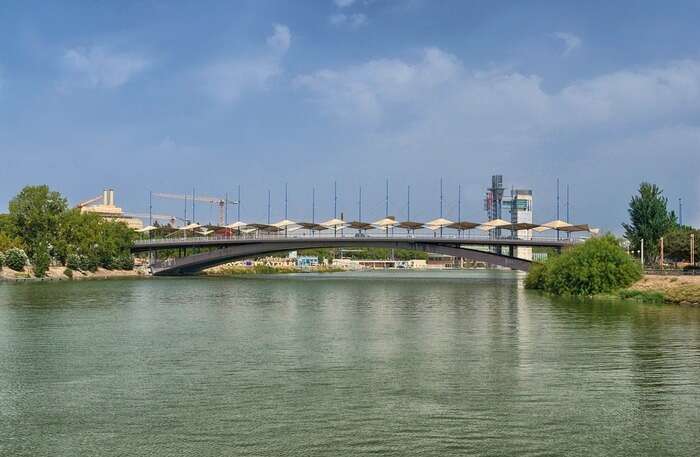 On a hot day, swimming and picnic seem like a nice idea and when you are on vacation, there has to be some fun and exciting things to do together as a family. Water parks are a great option for that.
Seville Water Play Park is one of the best water parks in Melbourne to enjoy some splashing fun and is even a great spot for picnic. The kids are surely going to love it because there is so much space to play around.
The place has a large water and sand area. There is also a fountain with lights which looks stunning at night. It is a great place to enjoy as a family.
Address: 20-28 Monbulk-Seville Rd, Seville VIC 3139, Australia
Google rating: 4.4
Must Read: 11 Things To Do In Melbourne In Winter 2022 For A Perfect Oz 2022 Vacay
2. Funfields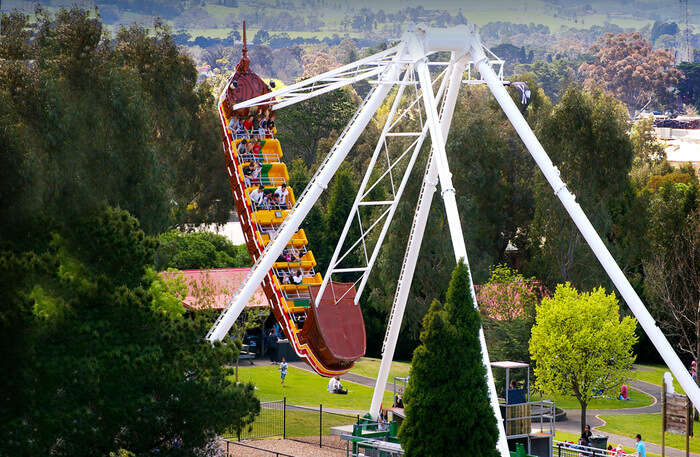 Imagine an area, which is more than 15 hectare and is full of fun and exciting things to do! The imagination is a reality in the form of Funfields. لعبة اون لاين This is one of the big water parks in Melbourne and has various adventures that you can enjoy.
There is something for all the age groups. The place has its own ice cream shop, so a trip to Funfields is totally going to be worthwhile! Your children would love to revisit this place during the course of your vacation in Melbourne. Make it worth their visit by ensuring you engage them in all the fun activities here!
Address: 2365 Plenty Rd, Whittlesea VIC 3757, Australia
Google rating: 4.3
Suggested Read: The 19 Best Places To Go Shopping In Melbourne On Your Next Aussie Trip In 2022
3. Riverwalk Village Park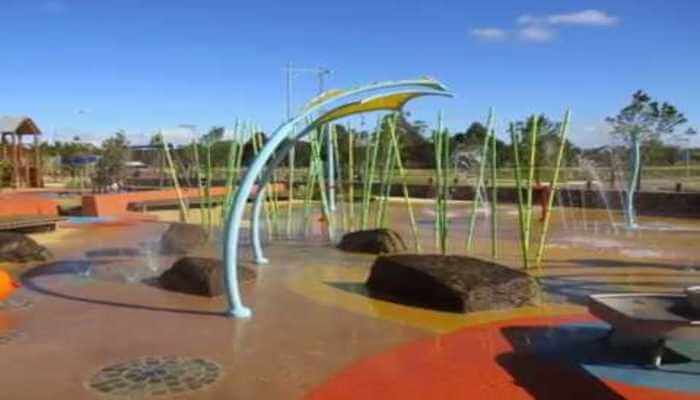 The Riverwalk Village Park is the perfect place to go and enjoy some quality time with your loved ones. This place can be easily counted amongst the good water parks in Melbourne. رهانات It is especially enjoyable for the kids. The place also has a BBQ. So while the kids can have fun in the water, you can enjoy some great BBQ.
This water park is famous for being equally amazing for people of all ages. If you visit this place, make sure you take your camera along so that you have just enough photos to cherish the wonderful time you would spend here!
Address: Newmarket Rd, Werribee VIC 3030, Australia
Google rating: 4.4
Suggested Read: New Year Party In Melbourne: Head To Australia For A Celebration Like Never Before!
4. Waterwild Rosebud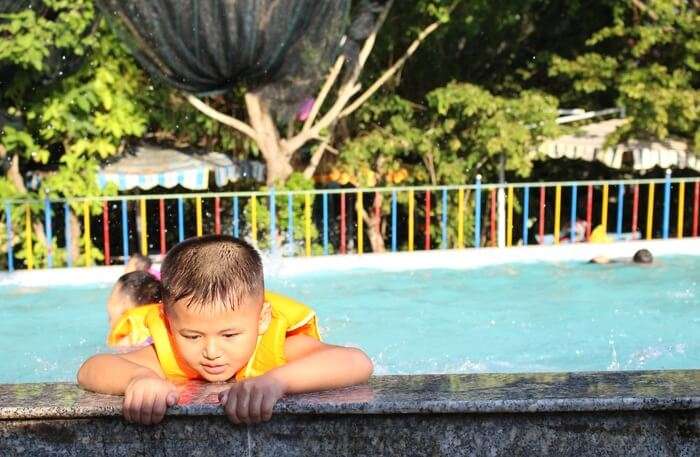 The joy of going down a slide sounds super fun! Now add water to it, it becomes even more fun! The excitement involved in the water rides is really something that people of all age groups experience. The Waterwild Rosebud has some great water slides that await your presence.
This water park is again one of the most renowned amusement parks in Australia at a short distance from the city of Melbourne. So, don't forget to head here with your family to enjoy some great time in the water and on the slides!
Address: 1000 Nepean Hwy, Rosebud VIC 3939, Australia
Google rating: 3.2
Suggested Read: 3 Best Airports In Melbourne That Are A Perfect Blend Of Stylish Infrastructure & Comfort!
5. Splashland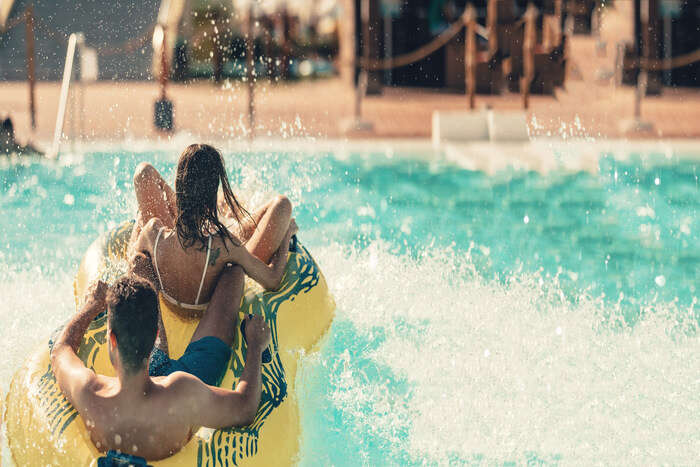 This is another super fun water park that you must visit with your family. You have two options for buying the tickets for this park, either you can select the only entry ticket option or you can go take the ticket to enjoy the water slides. So, in case only your kids are going, then you do not have to pay extra money for the slides.
To have an amazing time at this water park, make sure you go in a large group so that you experience a non-stop fun and amusement here. Make your visit worth your time by enjoying almost every ride that the water park has!
Address: Gate 2, Station St, Caulfield East VIC 3145, Australia
Google rating: 3.3
Further Read: Top 10 Indian Restaurants In Melbourne For Those Who Miss Desi Flavors In The Foreign Land
Picnic is a fun time for the family and should be something that you cherish for the longest time. It can only happen when the place chosen by you is good enough. We hope the list of options of water parks in Melbourne are addable to your itinerary for your trip to Melbourne.
People Also Read
Water Parks In Singapore Water Parks In Canada Water Parks In New Zealand
Comments
comments