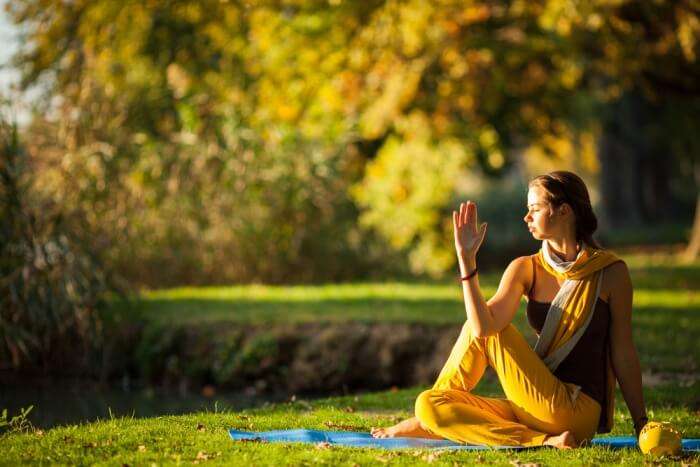 Originated in India, yoga has gained prominence all around the globe due to its benefits like enhanced well-being and improved control of both body and mind. Yoga not only includes physical practice but it is a blend of all practices and principles including mental and spiritual. Different breathing techniques, meditation, and physical postures are required to do yoga effectively. Due to the fast-paced and inactive lifestyle, the working population has started to opt for yoga as a physical exercise. This has led to the establishment of several yoga retreats near Delhi, catering to the requirements of yoga enthusiasts. If you are looking for some inner peace and better health yourself, then don't forget to check out these places.
11 Best Yoga Retreats Near New Delhi
There are several associated benefits of yoga if performed correctly and regularly. Some of them are increased flexibility, improved muscle strength, weight reduction, better cardio health and many more. We have shortlisted 11 best yoga retreats near New Delhi where you can gain both physical and psychological benefits of yoga. Note them down quickly!
Amatra By The Ganges
Ananda In The Himalayas
Neemrana Fort-Palace
Wildflower Hall
The Terraces
Heritage Village Resort & Spa
House Of Kapaali
Awaken Inner Buddha Yoga
AumYogaShala
Studio Yogashayan
Hith Yoga
Sattva Retreat
1. Amatra By The Ganges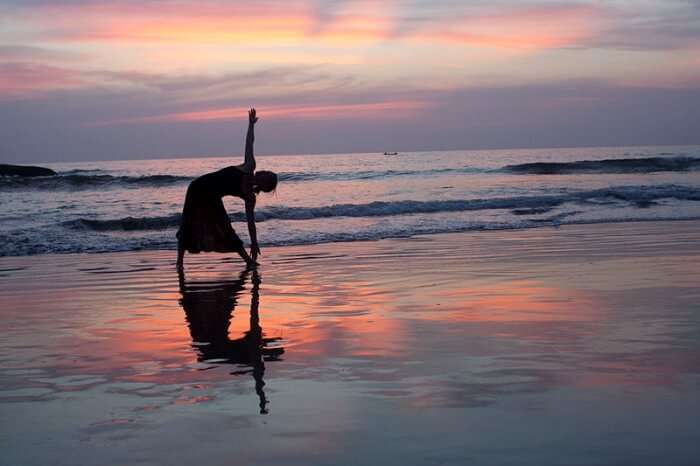 Situated on the banks of the river Ganga, Amatra is a luxury hotel popular for spa, yoga, and wellness in Haridwar. Its a luxury yoga retreats near Delhi where one can take closer glimpse of nature as it is located amidst lush greenery. You can pamper yourself here by indulging in spa treatments also. Apart from this, as Rishikesh is famous for river rafting, you can also opt for water activities and treat the adventurous enthusiast in yourself. This abode is counted as one of the nearest yoga retreats near Delhi as it can be reached by driving for 4-5 hours only.
Address: Shyampur Noamabad, Near Rajaji National Park, Haridwar, Uttarakhand 249408
Phone: 073510 08801
Website | Reviews
Must Read: Top 13 Yoga Retreats In Rishikesh Where You Can Embark On A Spiritual Journey
2. Ananda In The Himalayas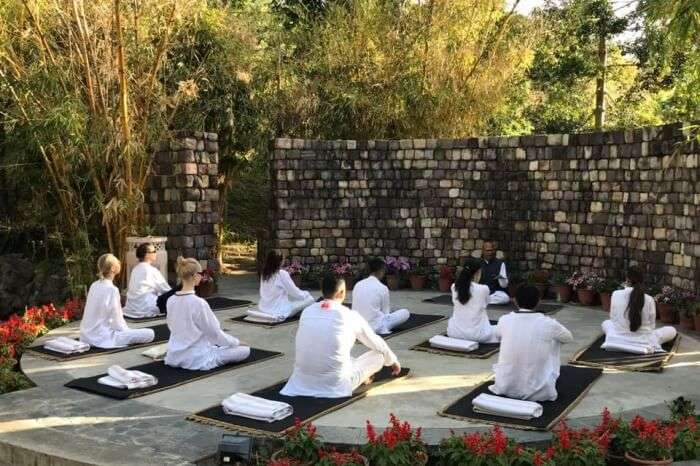 This place is amongst the best Ayurveda retreats near Delhi which is nestled in the foothills of the Himalayas, Ananda is not at all far from Rishikesh and Haridwar. A retreat to this place is blissful as it reformulates the manner of living through the wellness regimes of Yoga coupled with Ayurveda. The center is stretched over a huge area of 24,000 sq.ft. where you can get access to personalized therapies so as to detoxify and de-stress your body. Besides this, Ananda also provides other facilities and amenities like a Golf Course, white water rafting, gymnasium and many more. Depending on the number of breaks you take, it takes 5-8 hours to cover the distance and thus it is considered one of the top yoga retreats near Delhi India.
Address: The Palace Estate, Narendra Nagar Tehri – Garhwal, Narendra Nagar, Uttarakhand 249175
Phone: 01378 227 500
Website | Reviews
Suggested Read: A Guide To Safdarjung Tomb: Delhi's Lesser Known Historical Landmark
3. Neemrana Fort-Palace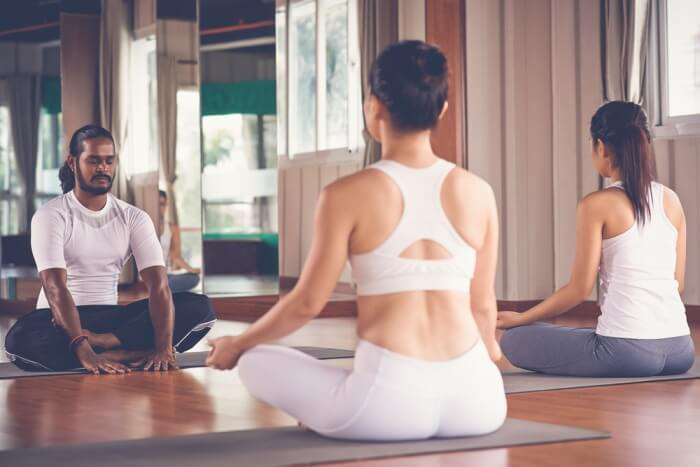 Neemrana Fort-Palace is one of the well-known and oldest spa resorts near Delhi. Sprawled over 25 acres of land, the fort has gained popularity due to its strategic location and world-class amenities. For the wellness of mind, soul and body, the Palace not only offers rejuvenating spa treatments but also provides both outdoor and indoor yoga and meditation sessions. This place is settled in between Jaipur and Delhi which makes is easily accessible for people living nearby. If you want to explore one of the best yoga retreats around Delhi, then this should be top on your list.
Address: 15th Century, Delhi-Jaipur Highway 122nd Milestone, Delhi – Jaipur Expy, Neemrana, Rajasthan 301705
Phone: 095878 85004
Website | Reviews
Suggested Read: 12 Incredible Yoga Tours In India To Relax Your Body And Mind
4. Wildflower Hall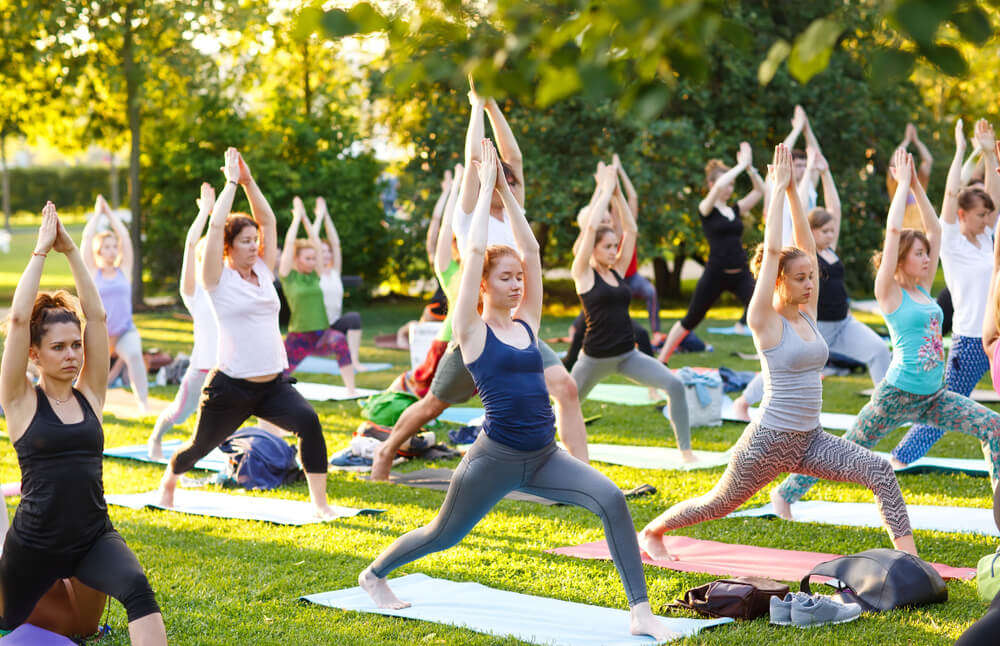 Wildflower Hall, by the Oberoi Hotels and Resorts, is spread over 23 acres in a cedar forest in Shimla and is one of the best yoga retreats near New Delhi, India. The Hotel provides an extensive variety of massages, Ayurvedic treatments, yoga sessions, and spa therapies. Imagine yourself practicing yoga amidst the Himalayas in the fresh air. I know you want to go there as soon as possible. Moreover, this place is easily accessible through road and takes a 9 hours drive, whereas trains from Delhi to Kalka take 5 hours.
Address: Wildflower Hall, Chharabra, Shimla Kufri Highway, Shimla – 171 012, Himachal Pradesh
Phone: +91 177 2648585, +91 177 6948585
Website | Reviews
Suggested Read: A Guide To Tughlaqabad Fort: Delhi's Most Underrated Monument
5. The Terraces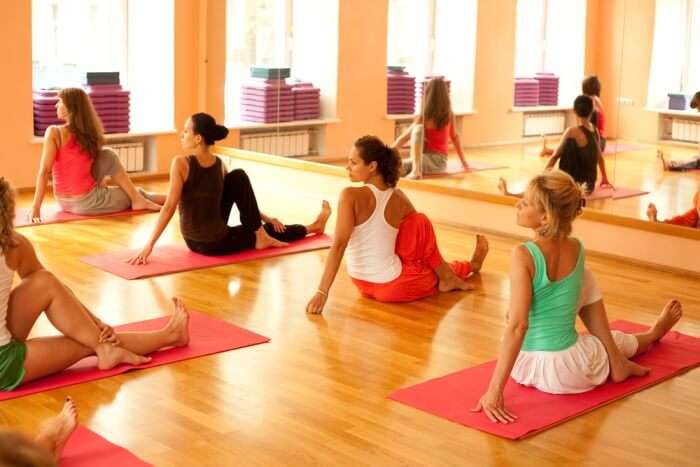 Equipped with some luxuries and located at an altitude of 8,500 ft., The Terraces provides a peaceful view of the Garhwal Himalayas. If you are looking for an unspoiled place for a summer retreat along with yoga sessions then this is the place to be. It has an in-house spa where you can pamper yourself by booking an exclusive treatment. You can also heighten your senses by indulging in yoga and meditation here. Considered as one of the famous yoga retreats close to Delhi, this place is easily accessible for common people as it takes only 6 hours to drive from the capital city.
Address: Kanatal, Chamba Mussoorie Highway, District: Tehri Garhwal, Uttarakhand
Phone: 91 1376 283170-71
Website | Reviews
Suggested Read: 15 Best Spa Resorts Delhi That Define Nirvana
6. Heritage Village Resort & Spa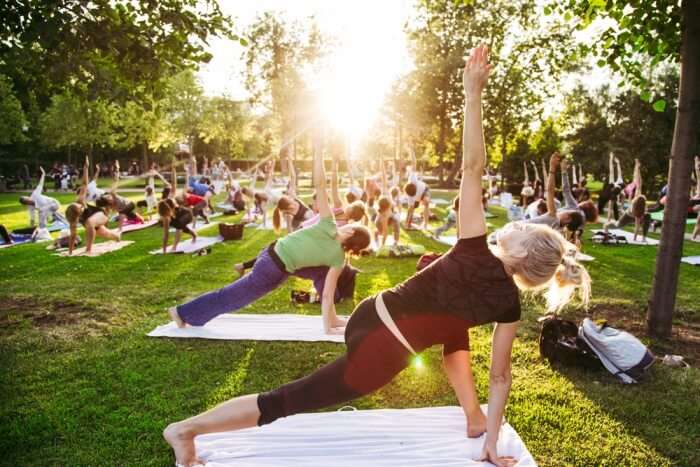 This four-star property is indeed one of the best spa resorts and yoga retreats in India. Tucked in Manesar, this Haveli-Resort has well-equipped suites along with elaborated dinner options and amenities. Not only this, but it also holds yoga, meditation and spa sessions for its guests to enliven their souls and rejuvenate their bodies. This place is perfect for people who are seeking for a yoga retreat near Delhi.
Address: NH8, Manesar, Gurugram, Haryana 122050
Phone: 0124 287 1500
Website | Reviews
Suggested Read: A Guide To Tughlaqabad Fort: Delhi's Most Underrated Monument
7. House Of Kapaali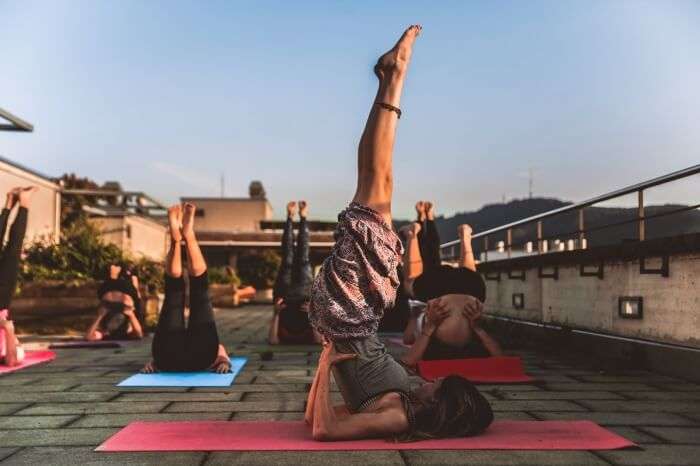 Situated amidst the verdant greens of Greater Noida, House of Kapaali is just a couple of hours drive away from Delhi and is one of the best yoga retreats close to Delhi. Established by two sisters, this place welcomes guests to its health and wellness sanctuary. They regularly host yoga & meditation retreats along with spiritual workshops that are attended by numerous people. House of Kapaali is the perfect destination for a yoga retreat near Delhi. So, if you want to beat the heat of this summer and want to cool your body, then go to this place and perform some asanas.
Address: G-9, Greater Noida, Beta Sector 2 Rd, Block G, Beta II, Noida, Uttar Pradesh 201308
Phone: 098105 98009
Website | Reviews
Further Read: 11 Resorts Near Gurgaon: Luxurious Sanctuaries For Urban Nomads
8. Awaken Inner Buddha Yoga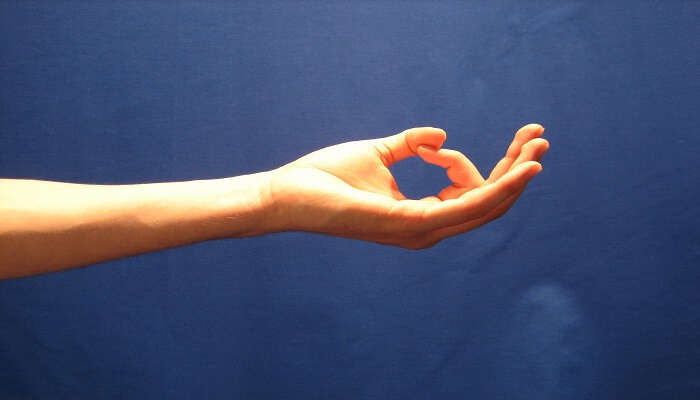 This amazing yoga and meditation organization purveys learning sessions and therapies in more than 30 countries. The New Delhi center offers numerous services such as a 2, 5 hours yoga & meditation class, a half-day yoga & meditation workshop, Reiki, Transcendental, Healing Massage, and Life Transforming therapies. This spot is a perfect escape for someone seeking an interesting yoga session and reviving therapies to unwind the stressful city life. You just need to book a session in advance before visiting this amazing yoga center located in South Delhi for a reviving experience.
Address: Ashoka Gate, Lodhi Garden, New Delhi-110014
Phone: 9891002141
Website | Reviews
9. AumYogaShala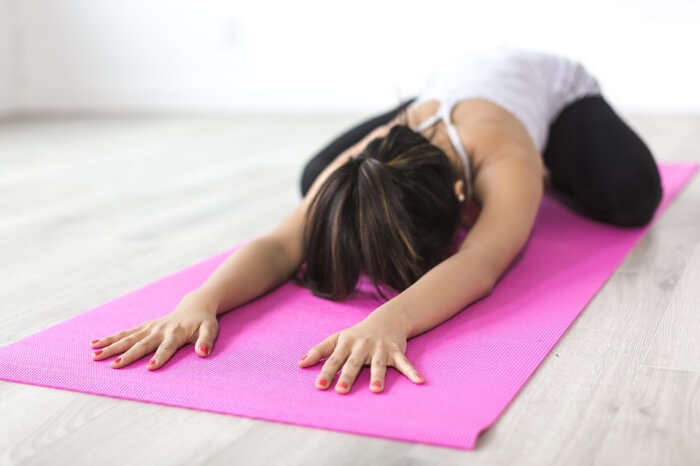 This is a stunning yoga spot near Delhi where one can master numerous yoga formations namely, Hatha Yoga, Vinyasa Flow Yoga. They also offer separate sessions for kids and budding yoga teachers. One can visit the place for regular yoga classes. You can pay here for each session or can book a complete package, as this spot is an amazing retreat for yoga lovers.
Address: DLF 5 Club, Gurugram 
Phone: 99997 10022
Website | Reviews
10. Studio Yogashayan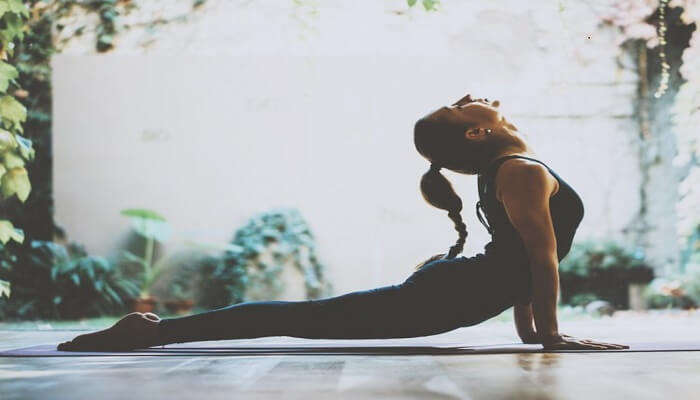 This is an organization that provides the best of ancient and authentic yogic knowledge with a blend of modern practices and understanding. It is quite a lively place ensuring an exciting yogic lifestyle. You can hop in for regular classes or exclusive workshops where one can spend peaceful and illuminating hours. This spot will also make you learn some rare positions of yoga derived from the ancient texts. 
Address: DLF Phase 2, Near Sikanderpur Metro Station, Gurugram 
Phone: 99105 26872
Website | Reviews
11. Hith Yoga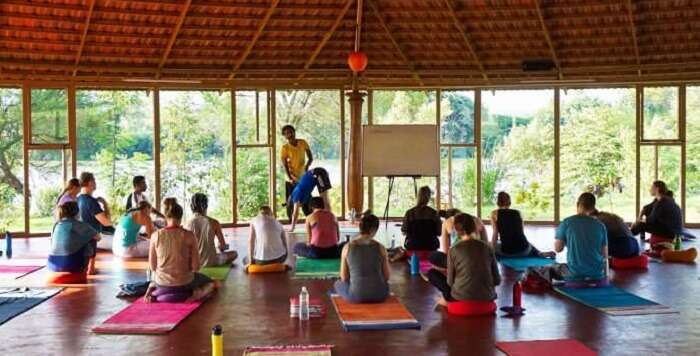 Hith Yoga is among the amazing yoga retreats near Delhi, India; that has been working to guide people to lead a healthy and happy life. One can improve their daily habits and lifestyle by following their unique ways of yoga. The environment here creates a conducive environment for the internal growth of the individuals. This spot is an interesting escape for people with a busy work schedule. 
Address: Sarita Vihar, New Delhi
Phone: 9999110728
Website | Reviews
12. Sattva Retreat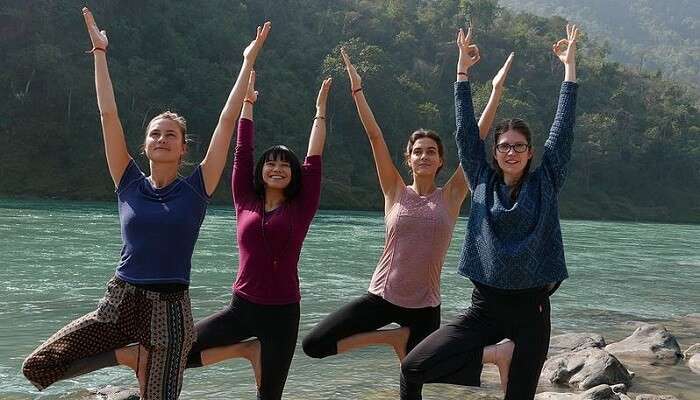 For all those looking out to calm their soul and let spirituality heal and transform them, Sattva Retreat is the best place to be at. Situated in Rishikesh this yoga retreat focuses on all aspects of Hatha yoga and offers special facilities for the guests and you can also enjoy an ayurvedic spa here and a nutritious vegetarian diet is another added bonus.
Address: Mohan Chatti, Jogiyana, Uttarakhand 249304
Phone: 081910 55551
Website | Reviews
So, which of these yoga retreats near Delhi would you check off from list next? We understand that it is difficult to select one from so many amazing choices. Do not forget to note these places down somewhere as you might want to include them in the itinerary of your next trip to Delhi. Ping us via our chatbot and an agent from TravelTriangle will get back to you. Also, if you have more places to share or want to tell us about your experience then you can comment below. Namaste!
Frequently Asked Questions About Yoga Retreats Near Delhi
Q. How do you start a yoga retreat?
A. Traditionally an ashram is what is the home of a spiritual guru or master who lives here with his children and the purpose of the place is for people to go back to their basics and get a systemised, balanced life and these yoga retreats near Delhi offer just that.
Q. What do you wear to an ashram?
A. You can wear anything that you feel comfortable in. But wearing loose cotton clothes is advised.
Q. What should I bring to a wellness retreat?
A. Comfortable clothes, good shoes, a watch, essential medicines, a bathing suit and sunscreen are what you should bring to a wellness retreat.
Q. What do you wear during meditation?
A. Wearing loose clothes such as flowing robes, pyjamas, and pants with elastic waist band are ideal clothes to wear during meditation.
---
Looking To Book An International Holiday?
Book memorable holidays on TravelTriangle with 650+ verified travel agents for 65+ domestic and international destinations.
---
People Also Read:
Yoga Retreats In Rishikesh Yoga Retreats In India Yoga Retreats In Bali