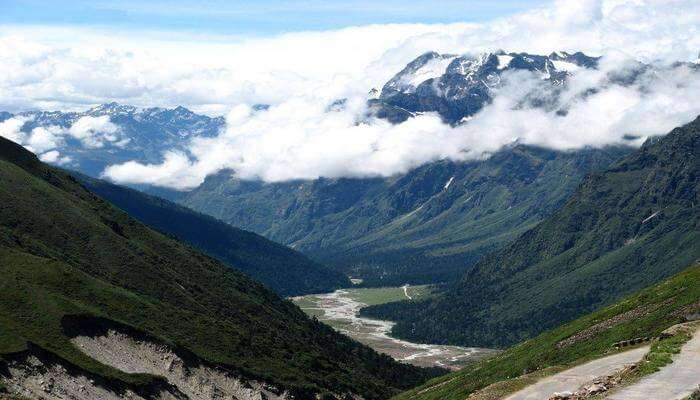 It feels good to be lost in the right direction and what else can be better than being lost in Sikkim, the land of mystic splendor. The land of unmatched beauty and never-ending adventures; Sikkim is the second smallest state in India, and a very popular tourist destination. Located in the arms of the Himalayas, it shares its borders with China, Bhutan and Nepal, making it a very significant state for the whole of India. Sikkim stays an attraction for botanists and bird watchers from all over the world. The beauty of the mountain ranges and lush greenery in the state makes it the most ideal place for taking a break from your everyday busy life. This small yet plentiful state has so much to offer if you are ready to wander and explore. The Zero Point Sikkim is one such beautiful and hidden gem that lies in the northern region of the state.
Only 15 km from Lachung Valley, Zero Point Sikkim is one of the most popular points of interest that offers ample reasons to travellers to visit it right away. It is also known as Yumesamdong in the local language.
Quick Links For Navigation
Why Visit Zero Point Sikkim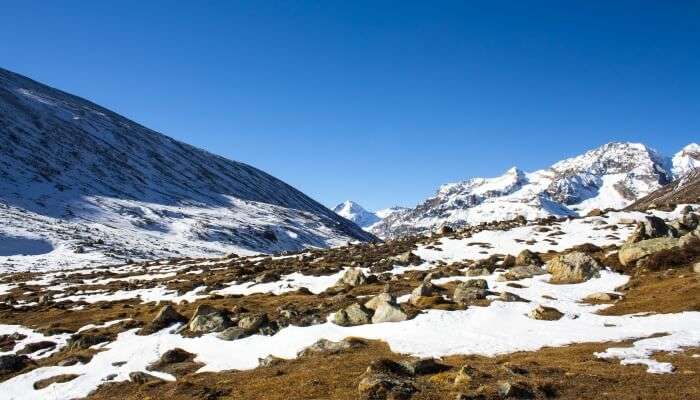 Image Credit: Indrajit Das for Wikimedia Commons
A perfect destination for high altitude excursions, Yumesamdong or Zero point Sikkim stands at an altitude of 15,300 feet above mean sea level and offers beautiful sightseeing opportunities. It is the last outpost of civilization and there is no road ahead. Owing to a higher altitude, oxygen levels there are pretty low.
The beautiful confluence of three rivers, surrounding snow clad mountains and marvelous scenic views makes Zero Point Sikkim one of the best places to visit in India. While the roads are quite treacherous, but Zero Point or Yumesamdong is one of Sikkim's prime tourist attractions. The sight of the yaks grazing in the snow is a pleasant one. You will be completely smitten by the surrounding natural beauty.
All those people who love winters and fantasize spending time in the snow, Zero Point is the place for you! It remains covered with snow for most part of the year. The sight of the snow-covered mountain ranges and rivers will remind you of the valleys of Switzerland. So if you want to see and enjoy the snow, then visit Zero Point and it will surely bring a nice and chilling experience for you.
Best Time To Visit Zero Point Sikkim

Image Credit: Sandipan Paul for Wikimedia Commons
Although peace and tranquility prevails throughout the year at Zero Point Sikkim however the best season for visiting Yumthang Valley, Lachung and Zero Point Sikkim starts in late February and continues up to mid-June. That's the time when thousands of colorful flowers are found blooming, spreading fresh vibes and you can witness the real natural beauty of the place. Rhododendrons also in their full bloom and you would witness beautiful views of the mountain ranges, September – December months would be ideal.
5 Best Places To Visit In Zero Point
Here are the ///top 5 places which you cannot give a miss when you're in Zero Point Sikkim. Make the most of it by visiting most of these places!
1. Lachung Monastery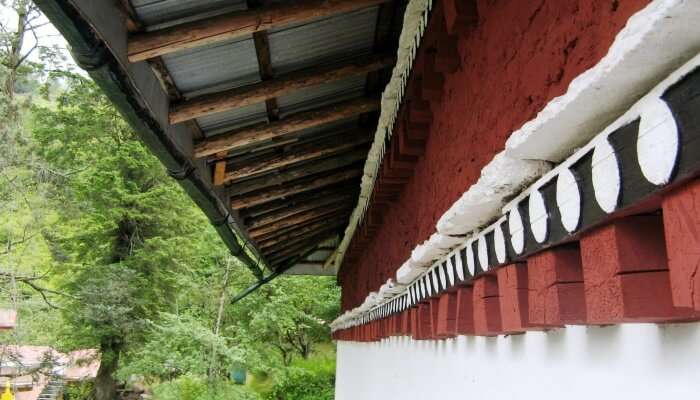 Image Credit: Dhillan Chandramowli for Wikimedia Commons
Sikkim is home to numerous monasteries, among which Lachang and Lachen have earned the highest fame. Lachang monastery in Northeastern India was established in 1880. The name Lachang has been influenced by the Lachen River and the tributaries of the Tista River. It is located in a small village, which is 118 km away from Gangtok, on the North Sikkim highway.
Buddhist Monastery Lachen is similarly famous among visitors. It is located at a distance of 28 km from Tsunthang Sub Division office. Built in 1858 A.D., this Gonpa was amongst the first and the smallest hut built by 8 monks.
To experience and feel the mesmerizing beauty of the place, you must visit during the summer, which is from March to June.
Suggested Read: 6 Amazing Things To Do In Yuksom On A Culture Trip To Sikkim
---
Sikkim-Gangtok-Darjeeling Holiday Packages On TravelTriangle
---
2. Yumthang Hot Spring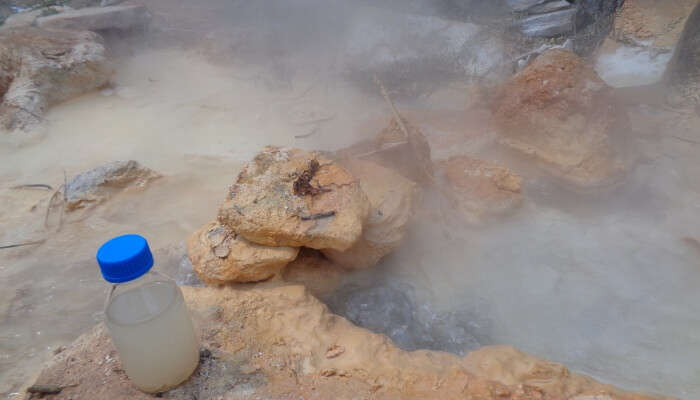 Image Credit: Sachinntyaagi for Wikimedia Commons
No wonder Sikkim will mesmerize its visitors with its vast natural beauty. It is home to several natural hot springs, which is said to have healing powers. The high sulphur content of the water infuses medicinal properties, which are considered suitable for human health. However, the average temperature of the hot springs is somewhere around 50 degrees Celsius all year round. Yumthang Hot Spring is one of the renowned hot springs in North Sikkim, which is located in the Yumthang village. The best time to visit this place is during the spring season.
Suggested Read: Paragliding In Sikkim: 6 Spots Where You Should Definitely Try Out This Thrilling Activity
3. Katao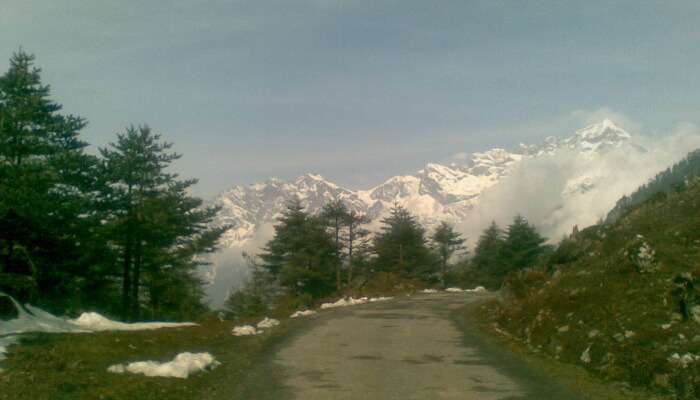 Image Credit: Snthakur for Wikimedia Commons
If you have longed to see a snow-clad mountain which depicts the white beauty in itself, you must visit Katao. One of the most visited mountain peaks, which is covered with a white blanket of snow, this place is a must-visit when you are in North Sikkim. Located in Lachung, Katao is 114 km from Gangtok. Those who are curious to witness the beauty of the Himalayas should not miss witness the beauty of Katao as it is one of the most panoramic peaks of the Himalaya family. The best time recorded to visit this place is during the summer, which starts from March till May.
Suggested Read: Gangtok Honeymoon: A Handbook About This Ultimate Paradise In Sikkim!
4. Gurudongmar Lake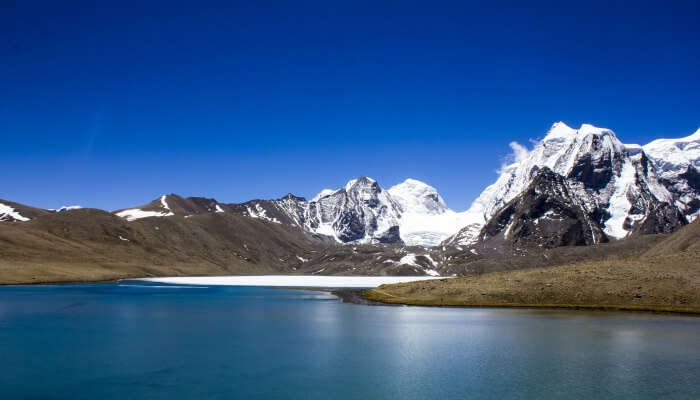 Image Credit: StoriesofKabeera for Wikimedia Commons
The high altitude lake is named after Guru Padmasambhava. Along with history, the lake is famous for its high altitude lake and breathtaking views. The crystal clear water lake is surrounded by mountain peaks that are covered with a blanket of snow. The reflection of the blue sky in the lake water makes it one of the most amazing scenic beauty you have ever experienced. The best time to visit this place is from November to June.
Suggested Read: Top 7 Things To Do In Sikkim
5. The Seven Sister Waterfall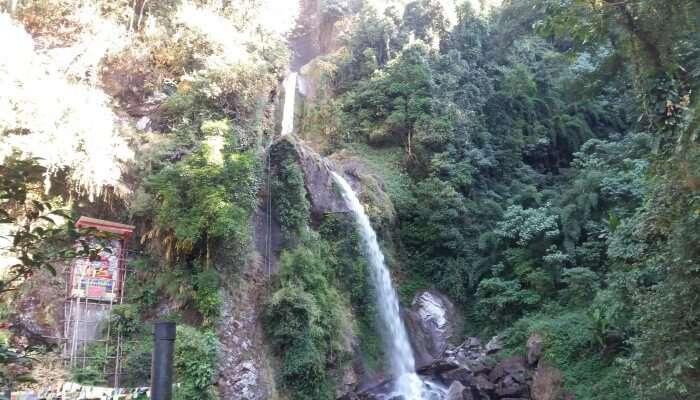 Image Credit: Tarunsamanta for Wikimedia Commons
This pristine waterfall in North Sikkim called the Seven Sisters got its name from the seven stages, which allow the waterfall to flow together. The sky height waterfall from the womb of the mountains is something that you can't miss out on. The magnificent beauty stands tall while traveling to North Sikkim by road.
Suggested Read: Sikkim In December: Find Exciting Experiences
Permits For Lachung/Yumthang/Zero Point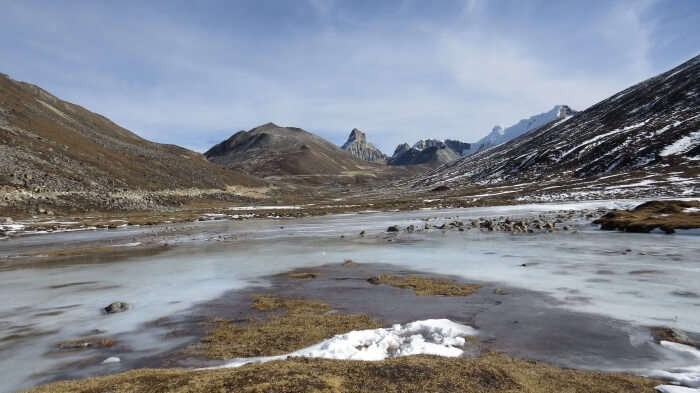 Image Credit: ShivaShankara for Wikimedia Commons
Since, these areas are around the Indo-China border, it is heavily guarded by the Army. Therefore, visitors require special permit to enter into these areas under special and tight protection. This permit can be availed at either of these places.
Gangtok Tourism Office
District Administrative Centre
Chungathang Sub-divisional Magistrate's office.
To get the Protected Area Permit (PAP), you will require the help of a registered tour operator in Sikkim. An application has to be submitted for the same minimum one day in advance. For the tourists from the foreign nations, the rule restricts solo travelling. The permit is allowed only to groups of two or more foreigners to visit Lachung/Yumthang.
Further, permission is not granted to children below the age of 5 years. So people are recommended not to go along with children below the permissible age to these spots since they'll be stopped and returned from the check post. For more information, visitors can visit Sikkim Permits.
Dos And Don'ts When Traveling To Zero Point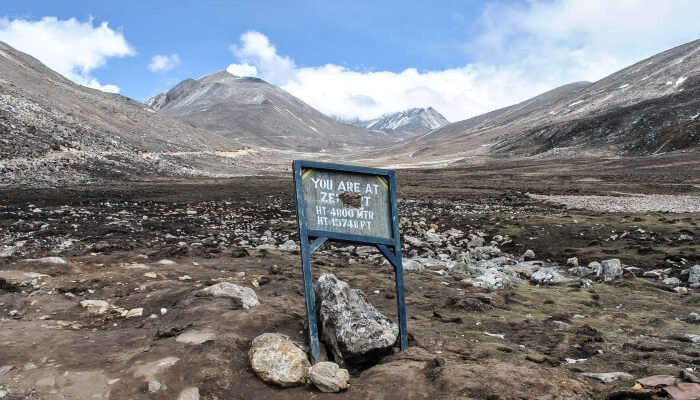 Image Credit: Sujay25 for Wikimedia Commons
While planning your tour, it is better to keep an idea about the place to visit to make your journey even more enjoyable and worth it. Zero Point in Sikkim has been a top favorite for tourists not only from India but from around the world. Its proximity from the Indo-China border makes it a restricted place with limited access. Try to know about local food, dressing, customs, food habits, etc. so that you can experience an enriching trip with increased local acceptance.
Due to high-security reasons, travelers are restricted to carry several items to Zero Point. To keep your checklist safe, consult with your tour operator, and get a list of the items that are restricted for Zero Point.
What To Carry When Traveling To Zero Point Sikkim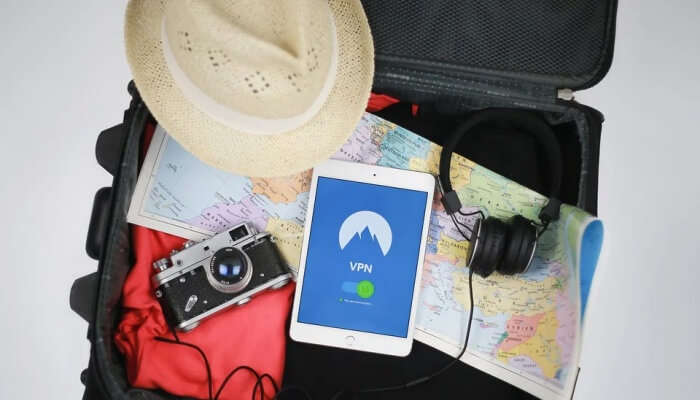 Image Credit: Madskip for Pixabay
There are some things that you should definitely carry when traveling to Zero Point. Since it's a mountainous region, one must definitely keep the things listed below handy:
Overcoat
Gloves
Snow boots
Cash (there are no ATMs around the region)
Medicines for high-altitude sickness
Places To Stay Near Zero Point Sikkim
Listed below are few hotels you should consider staying at when you are planning a visit to Zero Point.
1. Summit Alpine Resort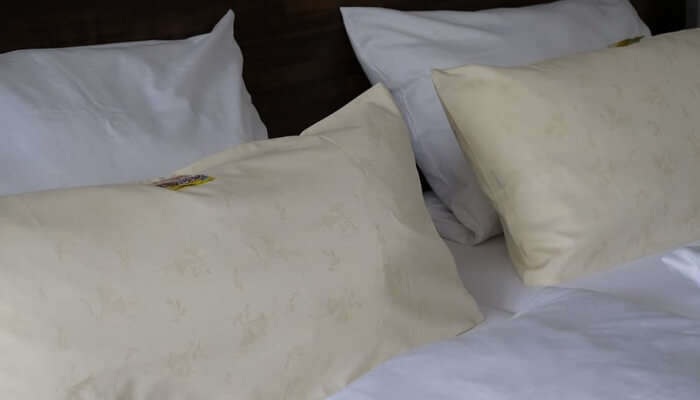 People love visiting this resort because the hospitality, interiors, cleanliness, and views are some of the things that keep them hooked. The room service provided at this resort is quick and every preference is duly considered. The ambiance of this resort will also remind you of the traditional Himalayan culture. Location: Lachung 737120 India Distance from Zero Point: 50 km
2. Tenzing Retreat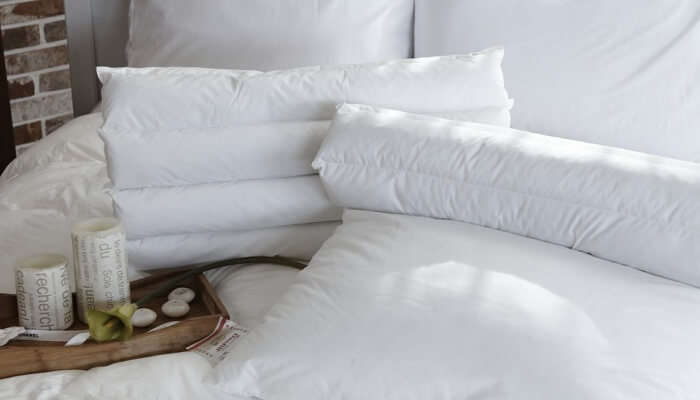 Image Credit: manbob86 for Pixabay
This place of stay is highly admired for its location, as the view from this property will simply leave you awe-stricken. The rooms have been vibrantly decorated and are equipped with modern facilities. This place will undoubtedly be a home away from your home owing to the cozy vibe and hospitable staff. Location: Opposite to State Bank Of India Purano Bank, Lachung 737120 India Distance from Zero Point: 28 km
3. Summit Khangri Karpo Retreat And Spa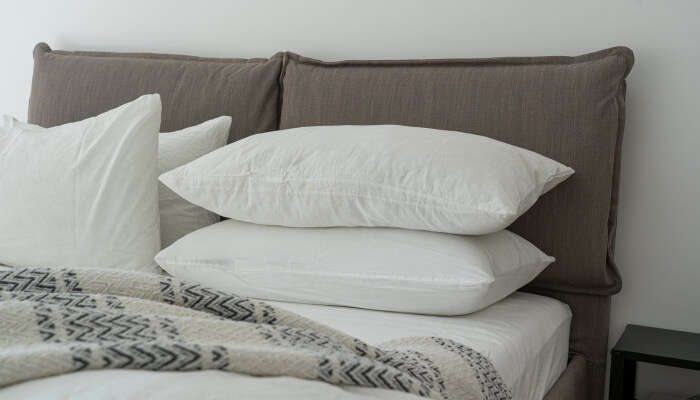 Image Credit: Castorly Stock for Pexels
This is one of the best retreats you can find at a close distance from Zero Point. With facilities like in-house restaurants and spa, you will have a great time here with your friends and family. The front desk and housekeeping staff is quite courteous, taking care of the guests' needs unflinchingly. Location: Thomchi Near SBI Bank, Lachung 737120 India Distance from Zero Point: 27.5 km
How To Reach Zero Point Sikkim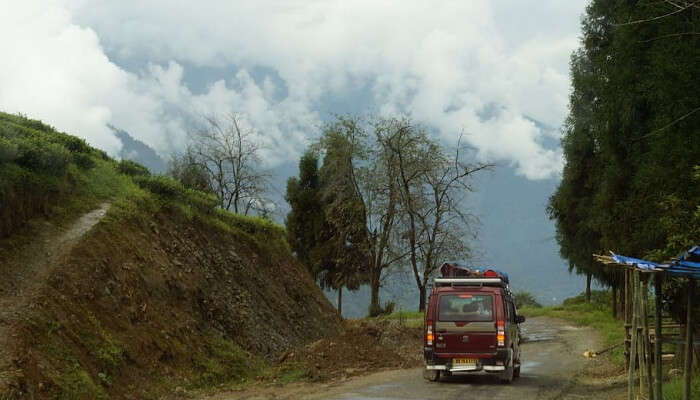 Sikkim being a very popular tourist destination is well connected to the whole of the country. Almost all the modes of transportation including airways, railways and roadways connect Sikkim with other parts of the country. New Jalpaiguri (NJP) in Siliguri is the nearest railway station to Gangtok and connects Sikkim with all the major parts of India. Travelers can take shared taxis from NJP to reach Gangtok, these taxis can charge you anything around INR 200-250. From Gangtok, the journey to Zero Point Sikkim starts.
Since North Sikkim shares its border with China, the entry is possible only through guided tours which run from Gangtok. To get the permits, you are required to submit a proof of your identity and two photographs, ensuring a hassle free and leisurable travel. Many authorised tour and travel companies provide all inclusive tours of Lachung, Yumthang and Zero Point. These agencies follow very competitive prices, hence a little bit of research with different agencies can get you a great deal. Only a guided tour from Gangtok can bring you to this place.
The journey throughout Sikkim to the Zero point, where all roads of civilization end and which is also considered as the point to heaven by the locals, is one of spirituality and self discovery. The high passes and the altitude test the courage of many, and only the healthiest can get through it all and enjoy the wonders which this beautiful point beholds. Even though there might be many tiring and knee-breaking treks throughout the way, the fruit is always a heavenly view which overflows the heart with feelings of joy and happiness.
Further Read: Gurudongmar Lake: Visit This Pristine Lake In Sikkim
Located at an altitude of 4,724 m away from all civilization, it might sound hard to complete the challenging journey but the mesmerizing views of snow covered valleys when you are at Zero Point Sikkim make this challenging journey worthwhile. Perfect serene place for every snow lover, Zero Point Sikkim is an unexplored paradise on earth. Make the most of your Sikkim vacay by planning a visit to this breathtaking tourist attraction.
Disclaimer: TravelTriangle claims no credit for images featured on our blog site unless otherwise noted. All visual content is copyrighted to its respectful owners. We try to link back to original sources whenever possible. If you own the rights to any of the images, and do not wish them to appear on TravelTriangle, please contact us and they will be promptly removed. We believe in providing proper attribution to the original author, artist or photographer.
Frequently Asked Questions About Zero Point Sikkim
Why is it called Zero Point in Sikkim?

Zero point got its name because after this point the terrain is rough without any roads. Also this point is close to Chinese border with India – and therefore tourists aren't allowed to go beyond.

Is Zero Point Sikkim accessible in winters?

The place is accessible in the months of November, December – as the roads are open. Roads remain accessible till the first week of January. In January it may get extremely cold and sometimes the roads may encounter blocks due to snow or snow storms.

What kind of clothes one should carry while travelling to Zero Point Sikkim in winters?

In case if you are travelling in winters – do carry good jackets, wool sweaters along with caps, thermals and muffler. At high altitudes this can get very cold – it's better to be fully prepared.

At what altitude is Zero Point Sikkim?

This place is almost at a height of 15,000 feet above the ground level.

How to reach Zero Point from Gangtok?

The distance between Gangtok and Zero Point is around 160 kilometers. You can cover this distance via road without any hassle.

What is considered famous in Sikkim?

The state of Sikkim is popular and admired for its breathtaking natural beauty. People also love to come here to explore the numerous monasteries and Hindu temples.

What is the staple food in Sikkim?

Maize is considered to be the main food of Sikkim and people here usually prefer to eat meat and dairy items.
---