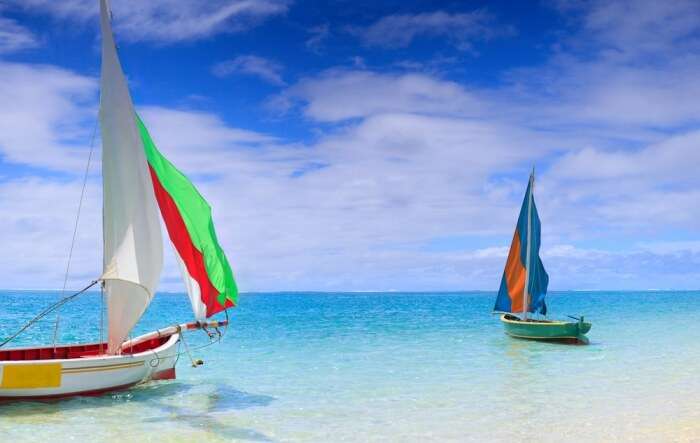 There is no second thought need when we say Mauritius is too dreamy to be true! The turquoise sea kissing white sands and lush greenery spanning across weave a panorama that speaks to the soul. This country welcomes travelers all year round, still you may be confused whether or not you should spend your summer in Mauritius. Will it be too hot? Will the fares be too high? Well, to eradicate all your doubts, here is another helpful post dedicated to summer. You will find all the information such as weather conditions, attractions and activities in this post.
Weather During Summer In Mauritius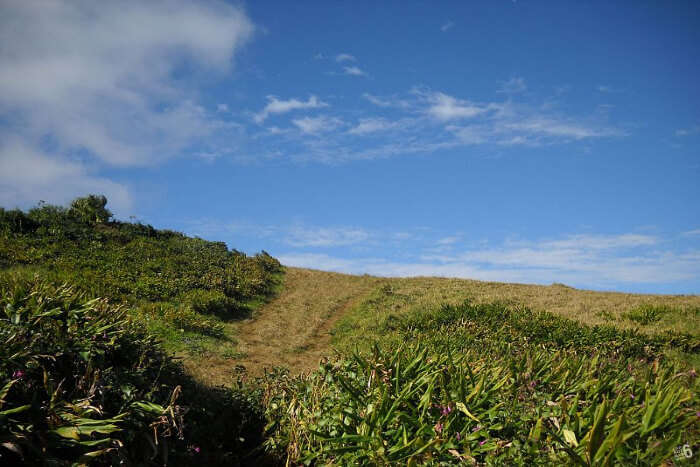 Summer in Mauritius begins in November and concludes in the month of April. The climatic condition during this time is rather hot and humid, with temperature ranging between 25 and 30 degrees celsius. This time of the year can indeed be considered the best time to visit Mauritius if you plan it right and have your itinerary done after good research. In terms of temperature, the central region of Mauritius experiences the best weather conditions.
Although December to March is considered cyclone season as well, it is again recommended you stay updated with news and warnings. However, there hasn't been any major cyclone hit since the past few years in Mauritius.
Top Tourist Attractions In Mauritius
If you're planning a vacation to Mauritius during the summer, then make sure to enjoy and explore these top places around this tropical location.
1. Trou Aux Biches

One of the finest places in Mauritius, the Trou Aux Biches is a small town which is known for its private beach. Located at the northern coast of this island country, the beach has been voted as one of the beautiful beaches in the island according to the World Travel Group. This place is a home to some of the best beach resorts and boutique hotels.
Major Experiences: Blue Safari Submarine, Visit La Cuvette Beach
Suggested Read: 55 Best Places To Visit In Mauritius
2. Ile Aux Cerfs

Once a home to many deers, Ile Aux Cerfs is considered as the heaven on earth. This beach has a long list of things to offer the tourists. From various water sports to the pristine blue lagoons, the island is a paradise for the adventure junkies. People can go and experience swimming and snorkelling at the most picturesque locations and apart from that also take a ride to glass bottom boats.
Best Time To Visit: April to September is considered to be the ideal months
Difficulty Level: Medium and first timers can take help of professional divers.
3. Black River Gorges National Park

Going beyond the beaches, make sure to visit the Black River Gorges National Park which is the largest national park situated on the island. A paradise for the trekkers, this place is indeed a nature's retreat adorned with lush-green beauty. The national park is a home to varied variety of birds and trekkers can also get a glimpse of the pristine waterfalls and around 300 varieties of flowering plants.
Location: B103 – Plaine Champagne Road, Mauritius
Timings: 7AM-4PM
Suggested Read: 3 Destinations For Snorkelling Near Le Morne Beach At Peninsula Mauritius Pronto
4. Casela World of Adventures

Enjoy a day with the tamed animals and picturesque views of Mauritius at the backdrop only at Casela World of Adventures. This place will definitely give you a serious adrenaline rush while you explore its diverse and leisure activities. Casela world is a dynamic park which is a must visit place for the adventure junkies to experience incredible safari tours, and a ride amidst the wide-range of animals. This park is spread across an area of 4,500 hectares which also hosts two long rivers on the island named the Rivière du Rempart and Tamarin River.
Must Things To Do: Horse and Camel ride safari, Mud Karting adventure, Zip Lining, Canyoning, Canyon Swing
5. Trou Aux Cerfs

Apart from the national parks and beaches, Malaysian is also a home to a dormant volcano which cannot be missed while holidaying at this tropical paradise. Trou Aux Cerfs is a German word which means "Hole of the deer". This volcano last erupted in around the year 1200 and now this area is surrounded by a vast number of Oak trees. Standing here one can enjoy a beautiful view of the landscape of Curepipe and places surrounding it.
Best Time To Visit: October is considered the best month
Location: Curepipe, Mauritius
Suggested Read: 3 Finest Restaurants Near Trou Aux Cerfs One Must Visit While In Mauritius!
6. Tamarind Waterfalls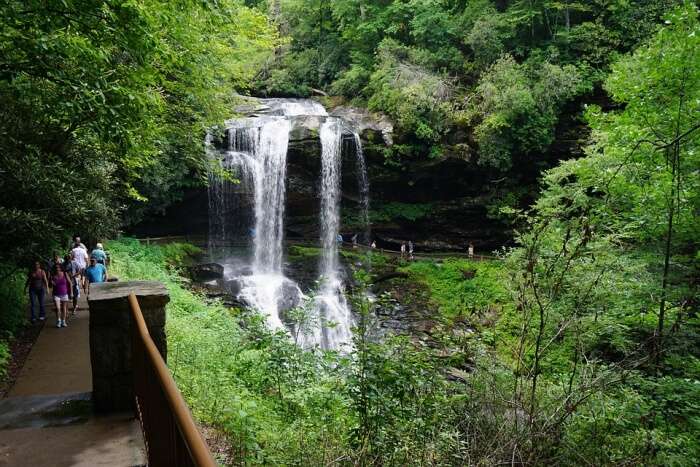 Situated at a height of 290 metres, the Tamarind Waterfalls is a cascades of seven waterfalls which adds an edge to beauty of Mauritius. This is the highest waterfall in the country, the seven falls creates a beautiful picture and compliments the lush-greenery in the backdrop. Rich in flora and fauna, this is indeed a haven for the bird watchers and enthusiastic trekkers.
Location: Henrietta Branch Rd, Mauritius
Best Time To Visit: November To May
Suggested Read: 5 Best Destinations For Snorkelling Near Grand Bassin Mauritius You Must Visit
Best Summer Activities In Mauritius
Summers in Mauritius are quite adventurous as there are lot of things to experience while you're exploring this island.
1. Scuba diving

Summer is said to be optimum time to try scuba diving in Mauritius as the warmer temperature of water attracts a wider variety of marine species. So go take a dive and explore the underwater world which is a home to abundant number of fishes and other marine animals which is worth to explore.
2. Trekking

If you wander through the forested lands of Mauritius during summer, you will experience a pleasant weather condition. As you trek and hike you'll stumble upon a rich biodiversity, consisting of colorful birds, flora and a ferocious yet intriguing wildlife.
Suggested Read: Goodlands In Mauritius: All About The Mauritian Shopping District!
3. Shopping

Whether you wish to shop in the streets or pop tags in showrooms, shopping in Mauritius will be something you will enjoy. There are variety of shopping complexes where the tourists can find some local souvenirs and also some modern items for which the island is famous.
4. Tea plantation visit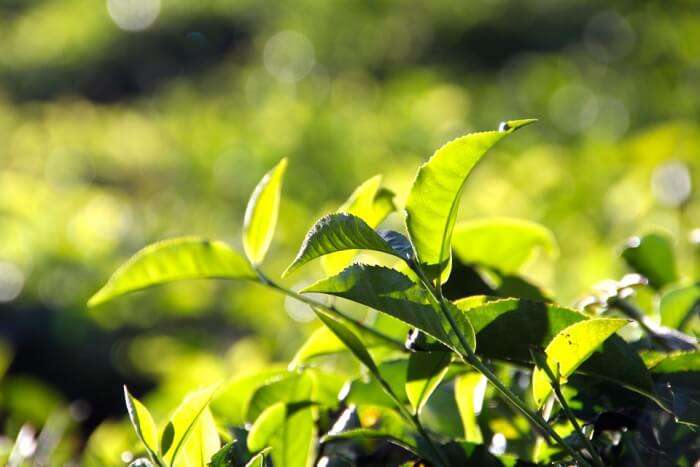 A tea-enthusiast will find this to be a highlight for sure! Go on a tea plantation hopping tour and take guided tours. You may also sip some of the finest teas while lounging on the terrace restaurant of Bois Cheri Tea Plantations.
Suggested Read: 4 Spots To Experience Snorkelling Near Mahebourg Mauritius With Friends
5. Beach and island hopping

This comes without saying, the beaches and islands of Mauritius speak to the soul! When you are on a trip to Mauritius, there is no way you can give that a miss. There are endless number of beaches which cannot be missed. Some of them are quite isolated and offers a peaceful escape while marks first in the bucket list for many travelers.
Summer Festivals In Mauritius

Summer time in Mauritius is full of delight and festivities. There are a number of colorful festivals and events that take place during this time of the year. Primarily, you will be attending Hindu and Chinese festival when in Mauritius; along with, of course, new year and Christmas celebrations.
Most popular festivals during Summer in Mauritius: Mahashivratri, Holi, Diwali, Christmas and Chinese New Year.
Tips To Spend Best Summer In Mauritius

Keep yourself updated with weather forecast
Carry plenty of sunscreen
Pack clothes made of breathable fabrics along with comfortable shoes and flip flops
Don't forget to bring mosquito repellent from your home country as it may be expensive here
Since most of your clothes will be beachwear, carry along sarong as you would want to visit the temples as well
Further Read: 14 Best Restaurants In Mauritius That Have Taken Fusion Cuisine To A Whole New Level!
Now we hope that you now know where to go have clarity regarding summer in Mauritius. If you wish to go for it, make sure you book your Mauritius tour package well in advance to get the best deal in flights and hotels.
Frequently Asked Questions About Summer In Mauritius
What is the best month to visit Mauritius?

The best time to visit Mauritius is from November to April. During these months, Mauritius has its Summer on.

What are the summer months in Mauritius?

Mauritius has a summer season from the month of November till the end of april.

What are the main attractions of Mauritius?

Mauritius is very much popular for its beaches. You can experience the unmatched feeling of sun-basking in Mauritius. Besides beaches, there are museums and forts, marketplace and theatre to spend the vacation well.

Which beach in Mauritius is the best for couples?

The Trou Aux Biches is the best for couples. The couples are sure to get quality hours here. The beach is actually a private beach and hence there is no rush as such. You can get your own privacy here. Also, the beach is the most beautiful amongst the rest.

Which is the best place to visit in Mauritius for adventure lovers?

Casela World of Adventures and Ile Aux Cerfs. The latter offers adventurous sports on the beach and in the water. It is also considered a paradise on earth and it is literally so. It is the one for adventure lovers as it offers various water sports like clear blue lagoons. People can swim and dive in the most beautiful places, and even ride a glass boat.

Which place apart from beaches are visit-worthy, in Mauritius?

Museums and national parks. The Black River Gorges National Park must be visited as it is the largest national park situated on the island.
People Also Read: