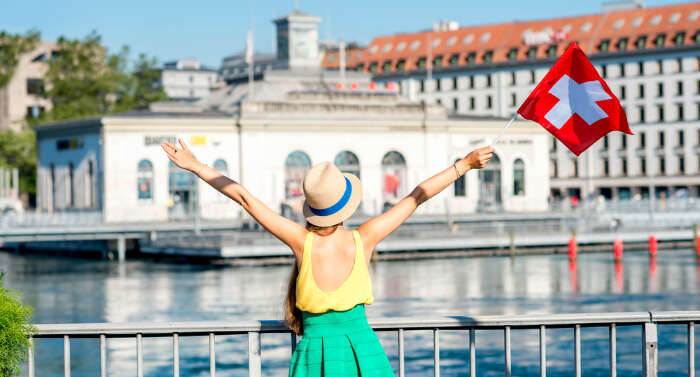 2021 Best Countries report, which is a ranking and analysis project by U.S. News & World Report, Y&R's BAV Group and the Wharton School of the University of Pennsylvania, evaluated 80 countries on the basis of power, citizenship, economic influence, and quality of life, has ranked Switzerland the world's best country for 2021.
Also, for the first time ever, respondents were asked their opinions of influential world leaders. The Prime Minister of Canada, Justin Trudeau and the Chancellor of Germany, Angela Merkel are viewed as the most respected leaders globally, while US President Donald Trump and Russian President Vladimir Putin's ratings stand at its lowest point according to the survey.

"U.S. News is known globally for its in-depth rankings of complex institutions, like university and hospital systems," said Brian Kelly, editor and chief content officer at U.S. News. "We're taking the same approach with governments to help citizens, business executives and policymakers better evaluate their countries and their leadership."
Switzerland's success was majorly due to its reputation as a prosperous economy which is open for business. It was also named the best country to headquarter a corporation, and ranked among the top three best places to retire. Here's the complete list of countries that were rated on the basis of quality of life, education, business, and safety.
Overall ratings : 1. Switzerland 2. Canada 3. Germany 4. United Kingdom 5. Japan 6. Sweden 7. Australia 8. United States 9. France 10. Netherlands
To Start a Business : 1. Thailand 2. Malaysia 3. Mexico
To Headquarter a Corporation: 1. Switzerland 2. Canada 3. Luxembourg
Most Powerful : 1. United States 2. Russia 3. China
For Women : 1. Denmark 2. Sweden 3. Norway
For Education: 1. United Kingdom 2. United States 3. Canada
For Comfortable Retirement : 1. New Zealand 2. Australia 3. Switzerland

The countries who rose to the top in 2021 have made it clear that only military vigor and economic power are not the key determiners to a country's brand success. Country's that are multidimensional and have qualities including, innovation, compassion, and safety have the brand appeal that make them the best.