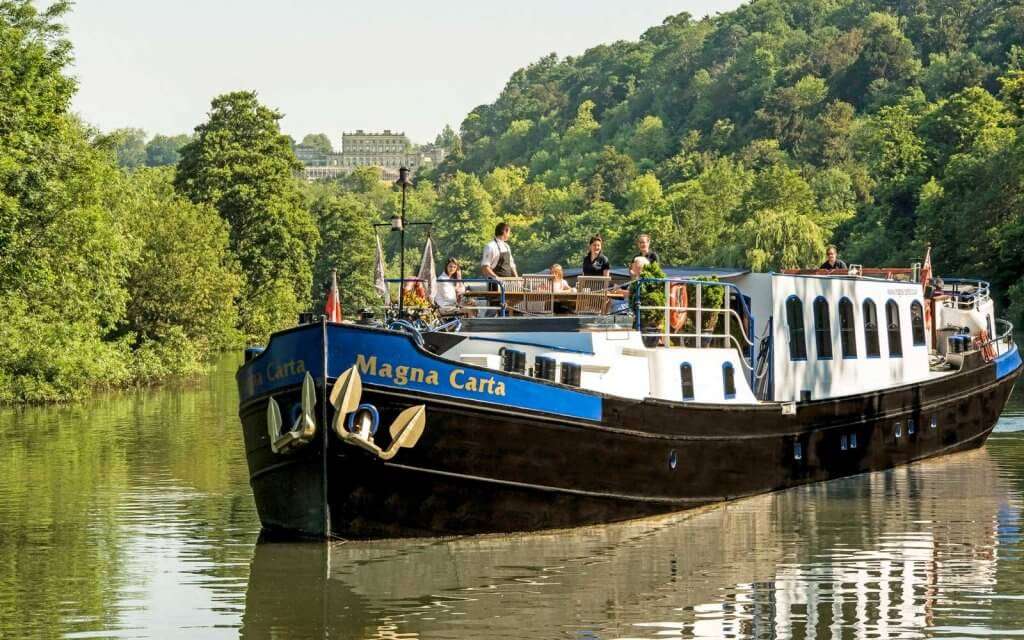 A potterhead couldn't wish for more! This luxurious Harry Potter River Cruise is something you could book entirely for yourself to live the reel life. Cruising on England's Thames River, this venture is introduced by an American company called Barge Ladies.
Starting this August the tour lasts for six days. The cruise can accommodate up to eight passengers in its four rooms. As you sail, you'll be stopping over to visit many Harry Potter locations, like Virginia Water where Harry Potter first met Buckbeak (Prisoner of Azkaban), The Great Hall at Oxford's Christ Church College, and even Warner Brothers Studios to see the costumes, sets and props featured in Harry Potter movies.

The cruise will have six crew members at your service, one of whom will be a gourmet chef dedicated to cook Hogwart-inspired meals for you. The open bar is the place you'll love, as you get to chug unlimited butterbeer.
The cruise tour is for $36,000, and the costs would come to $4,500 if you divide it among seven of your potterhead friends.
Further Read: This Harry Potter Themed Apartment In Scotland Is A Treat For All Wizards And Muggles Alike