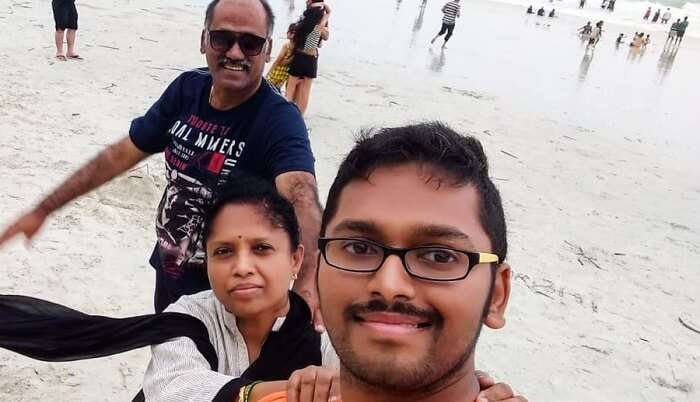 Family trips are no longer about loading the kids in the car and taking off for a nearby park or an attraction. If recent trends are to be believed, a majority of Indian families are heading to the islands to engage in fun water sports and have an exotic experience. Manish's trip for 4 days in Andaman with family is proof of that. Don't believe us? Read on.
The memories from our family trip to Andaman are priceless. We spent a lot of time deliberating over where should we head to and we finally zeroed in on Andaman after weighing the pros and the cons. Let's be honest, there are no cons of taking a trip to the tropical island. The island is famous for the beautiful Corbyn Cove beach, water sports such as scuba diving, and dining options. I discussed my travel plans with TravelTriangle and within a matter of few days, they made all the necessary arrangements and put us on a flight to the paradisiacal island.
Details Of Our 4 Days In Andaman With Family Trip
Andaman Trip Cost: INR 33,750
No. Of People: 3 adults
Trip Duration: 4 days and 3 nights
Inclusions: Breakfast, airport transfers, private inland ferry transfers, AC cabs, water sports, GST, AC cruise run by private company from Port Blair, forest permit
Exclusions: Lunch, dinner, government inland ferry transfers, non AC cabs, airfare
Trip Itinerary For 4 Days In Andaman With Family
Day 1: Arrival in Andaman and visit Corbyn Coves beach
Day 2: Visit Havelock and engage in scuba diving
Day 3: Light and Sound Show
Day 4: Departure
Weather In Andaman In June
The weather in Andaman in June was overall pleasant. The island received little to no sunshine during the course of our trip. The sky was filled with clouds and it seemed like it might rain any minute. Having said that, the unpredictable weather did not derail our travel plans. If you plan to travel to Andaman in June, make sure you carry an umbrella with you at all times. If you're wondering what to pack for 4 days Andaman trip in June, I advise you carry loose summer clothes.
Our Experiences From Our 4 Days In Andaman With Family Trip
If you're feeling a little overwhelmed while planning your trip for 4 days in Andaman with family, don't fret. We have listed a few special experiences from our trip that you may include in your itinerary:
1. Radha Nagar Beach – Take A Stroll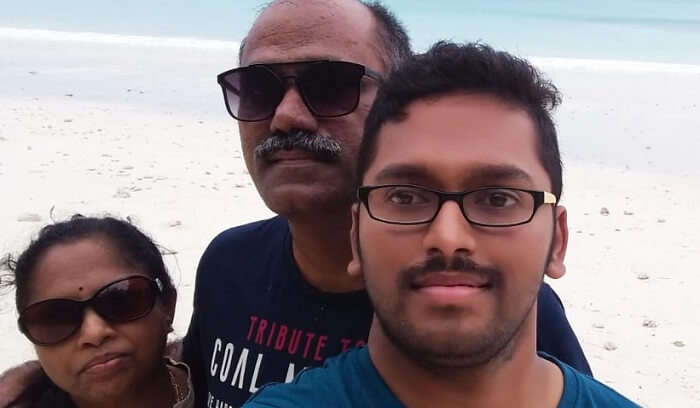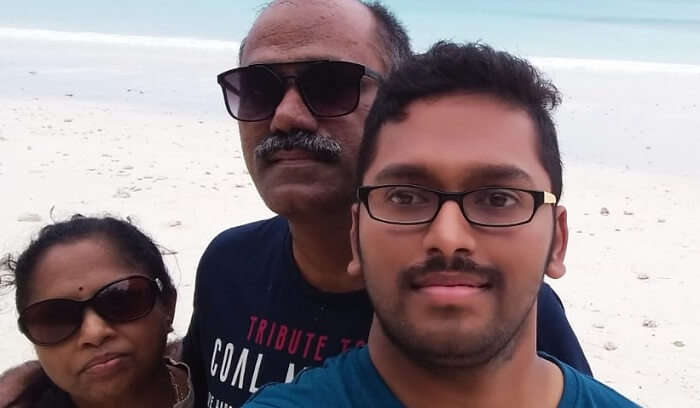 The best way to enjoy this beach is by walking barefoot on the white sandy stretch of this beach. We sat back on our lounge chairs and de-stressed by the beach. We also extended our rejuvenating experience by the beach by keeping our phones away and living in the moment. Who knew there's a place in the world where you can actually do that?
2. Havelock Island – Scuba Diving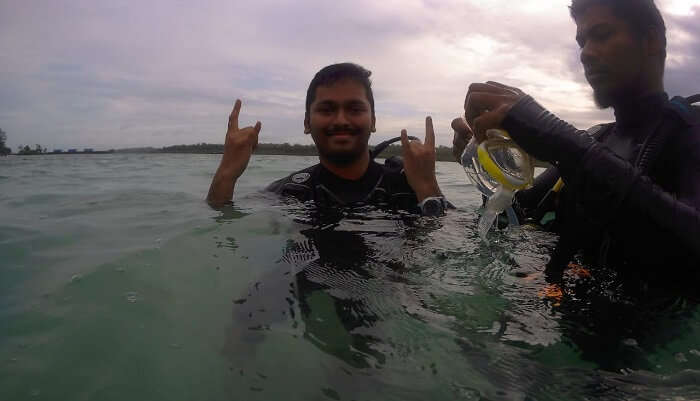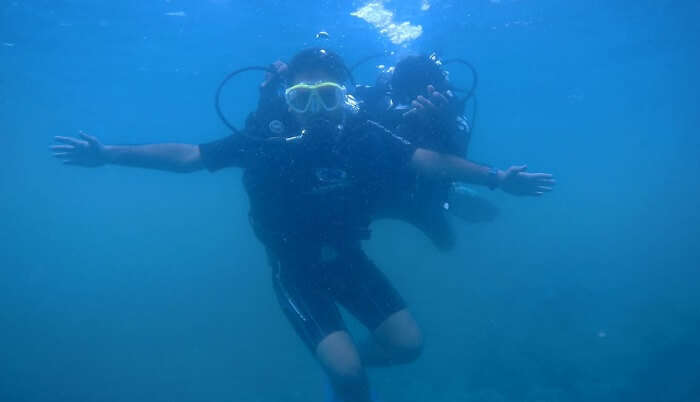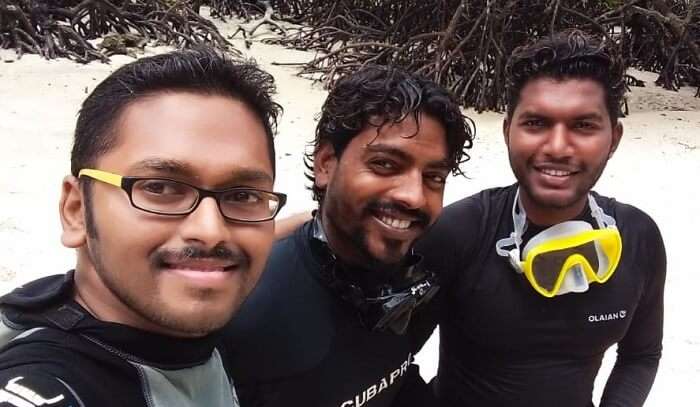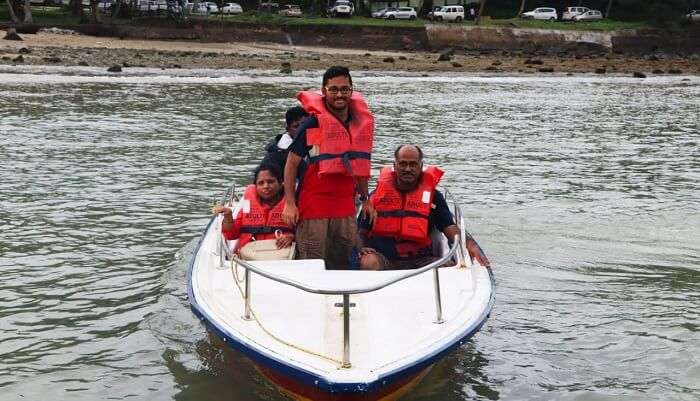 Havelock Island is one of the best places for scuba diving. It is situated in close proximity to Radha Nagar beach. The maximum length at which you can dive here is 200 ft. Even if you are trying scuba diving for the first time, the friendly trainers are there to guide you well and enough. We were given training initially, after which we proceeded with diving into the ocean. It was an experience unlike any other on our trip to 4 days in Andaman with family. It is one of the best water sports in Andaman.
3. Carbyn Coves Beach – Catch The Sunset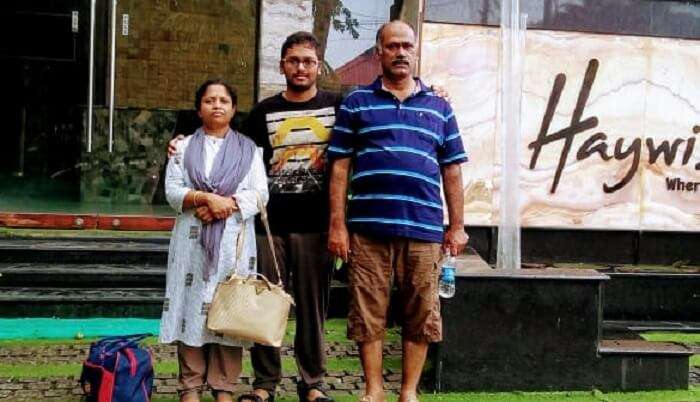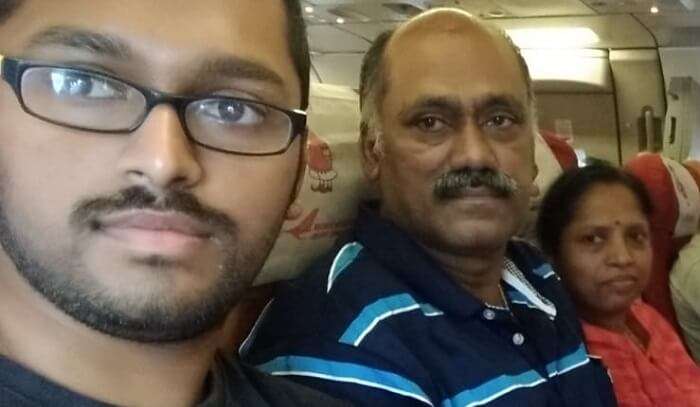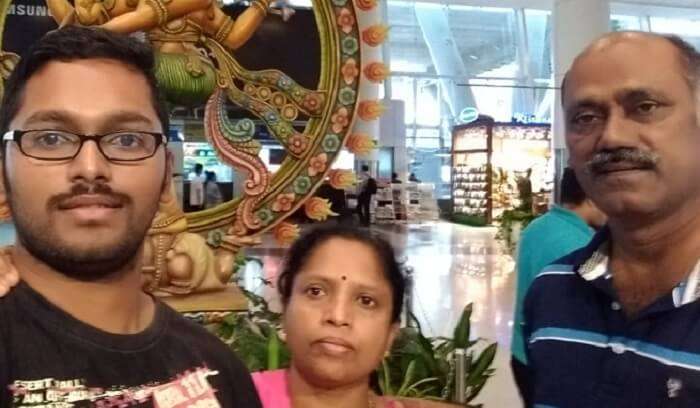 Carbyn Coves beach is fringed with coconut palms and boasts of clear crystal water and white shimmering sand. The vibes here are very serene and tranquil. We had the time of our lives and were satisfied with the bevy of activities that we could pursue here. We enjoyed our long walks on the pristine beach with cool sea-breeze tingling our face.
4. Cellular Jail – Sound And Light Show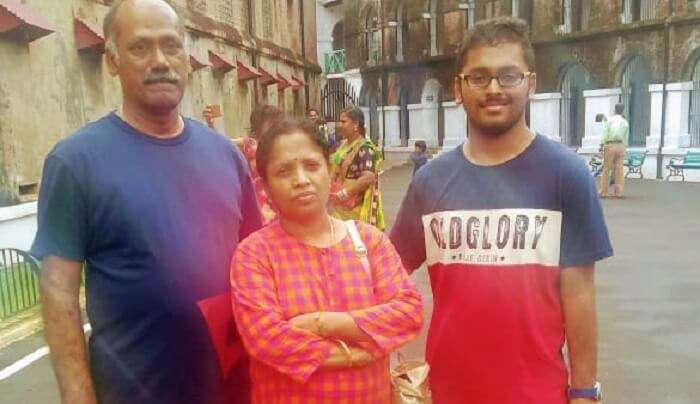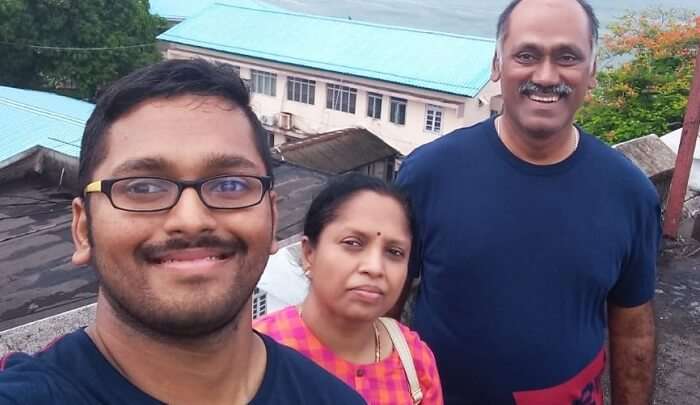 Do not miss the light and sound show, narrated by the Peepal tree which stood tall and witnessed the atrocities committed by the colonisers. The voice behind the Peepal tree is that of actor Om Puri. We thoroughly enjoyed the sound and light show. It left the kids spellbound and in their words, they could probably re-watch it a hundred times.
Where To Stay In Andaman
We stayed in Hotel Airport in Port Blair during the first half of our trip and in Haywizz Havelock Island Resort, Havelock during the second half of our trip. The experience was excellent, in one word. The hotels were equipped with world-class facilities and the staff made sure that we were taken care of and well-looked after.
Andaman Food
In Andaman, we had lunch and dinner in Airport Hotel. We ordered room service. The food mostly consisted of non-vegetarian items. The price of food is a bit steep as compared to food prices in India. Having said that, local seafood was delicious and a must-try on your trip to 4 days in Andaman with family.
Shopping In Andaman
Shopping in Andaman is counted among the top things to do in Andaman. Most tourists throng to the shops in Andaman for souvenirs that they can take back home with them or gift it to their near and dear ones. Just a disclaimer, we are no different. We bought a lot of souvenirs, such as keychains and and idols, to take back home with us.
Andaman Travel Tips
Now that we have shared all the details of our 4 days in Andaman with family trip, here's a list of Andaman travel tips that I believe will help you avoid common travel mistakes:
1. Carry an umbrella with you at all times.
2. Wear whatever you're comfortable in. In the month of June, people ideally wear loose summer clothes, Hawaii slippers and a pair of sunglasses to spruce up their look.
3. Book your flights in advance to avail exciting deals and discounts.
4. There are two light and sound shows at 6 PM AND 7:15 PM on Monday. Make sure you reach Cellular Jail on time.
Our Experience With TravelTriangle
The best part about booking a trip with TravelTriangle is that they customised our 4 days in Andaman with family trip according to our preferences and requirements. They made sure we were well looked after. Our driver was friendly and gave us exceptional insights about Andaman. We gained a lot of first hand knowledge.
Our 4 days in Andaman with family trip was magical in every sense of the word. It was everything every Indian family ever dreamed about. If you plan to visit Andaman, book a trip with TravelTriangle to avail special deals and discounts. You can also customise a trip according to your requirements and preferences. Make sure to tell us how your trip went by telling us in the comment section below.
Queries Regarding 4 Days In Andaman With Family Trip
You may have a lot of queries vis-a-vis our 4 days in Andaman with a family trip. We have tried to answer a few of them:
How many days are enough for Andaman?
4-5 days are enough for a trip to Andaman.
How much will it cost for a trip to Andaman?
It will cost you INR 11,000 per person (excluding airfare) if you book a trip to Andaman with TravelTriangle.
Which is better Kerala or Andaman?
Kerala is known for its backwaters and Andaman is known for its beaches. Comparing these two is like comparing apples to oranges. If you were comparing them on the basis of where are water sports cheaper, then the answer is Kerala.
What language do they speak in Andaman?
Bengali is widely spoken in Andaman.
Is alcohol allowed in Andaman?
The availability of alcohol is limited in Andaman.
How to reach Andaman?
For Bengaluru to Andaman travel, you can take a flight. It will take you between 6 to 15 hours, depending on which flight you take. The flight will cover a distance of 1650 km.
Comments
comments