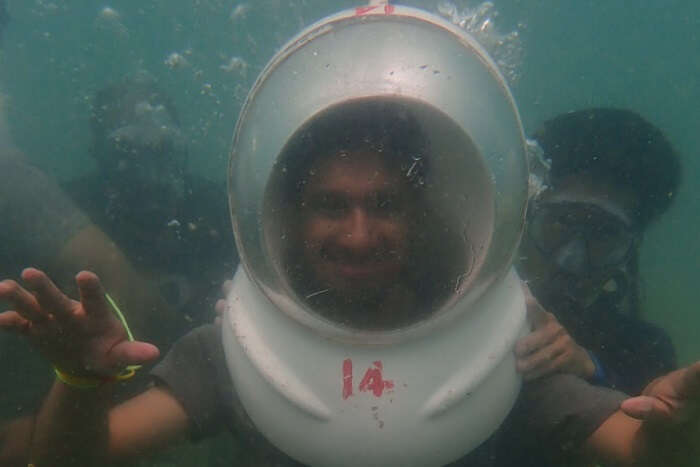 Jayanth's 4 days in Thailand are no short of fun and leisure. His wife and he had an absolute blast on their honeymoon in the most beautiful island on earth. Take tips from their Thailand travelogue how you can have the most fun in the shortest time.
We had always wanted to visit Thailand because of its salubrious weather and variety of experiences this place had to offer. We had always wanted an idyllic honeymoon by the beach and Thailand seemed like a brilliant option. Also, we had flexibility with our budget and time. So, that was a plus point. Here is a detailed account of our honeymoon in Thailand.
Details Of Our 4 Days In Thailand Trip
Trip Type: Family Trip
Trip Duration: 4D/3N
Trip Cost: INR 19,500
Inclusions: Accommodation, Airport Transfers, Sightseeing
Exclusions: Airfare, Visa, Lunch, Dinner
14 Thailand Airports For Easy-Breezy Commute To The Tropical Paradise In 2022
Day-Wise Itinerary For 4 Days In Thailand
Here is a detailed account of our 4 days in Thailand in April that were so much fun and filled with amazing memories. Check this out to know where to go in Thailand in 4 days.
Day 1: Alcazar Show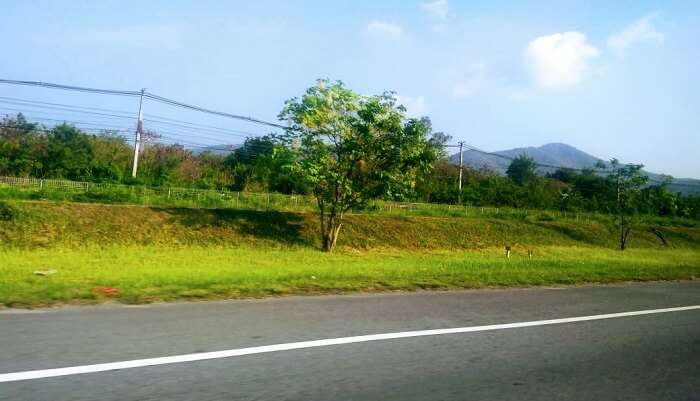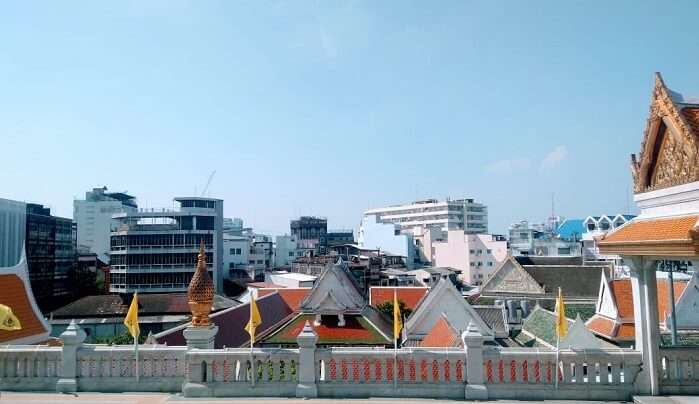 Our romantic holiday in Thailand began with the dazzling Alcazar Show, one of the experiences Thailand is famous for. If you are a bachelor or on honeymoon, this experience is highly recommended. We enjoyed the performance of the performers. There was dance, impersonation, comedy to keep the spectators in a hall of 1200 seats captivated. From background to lights, music to performance, everything was perfect.
Pooja & Her BFFs Got You The Best Thailand Shopping Tips From Their Rocking All Girls Vacay!
Day 2: Coral Island Tour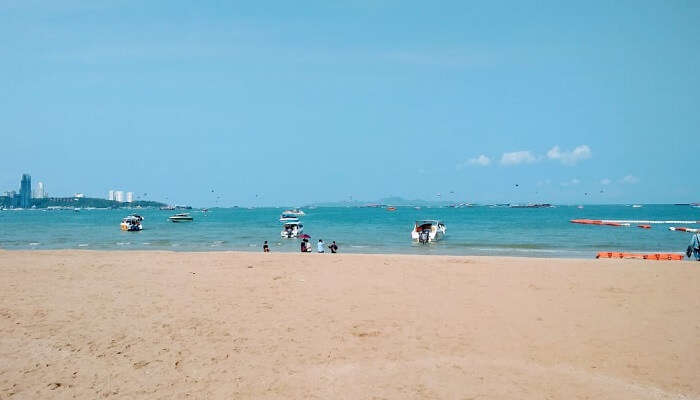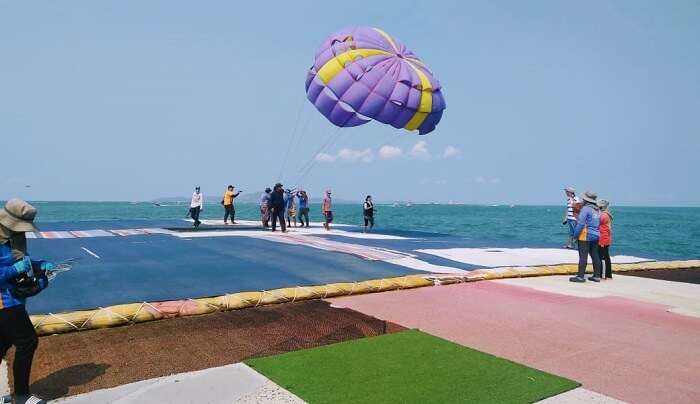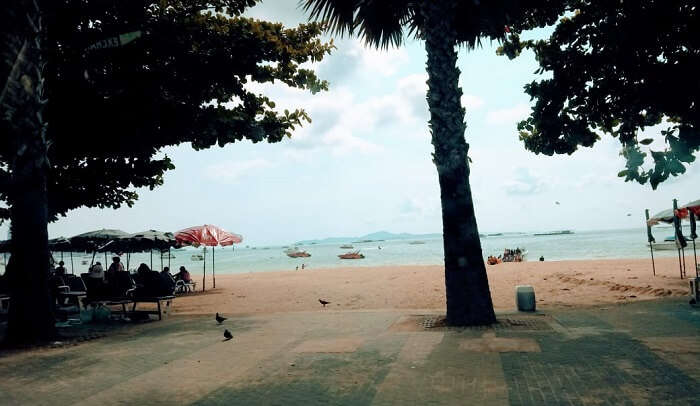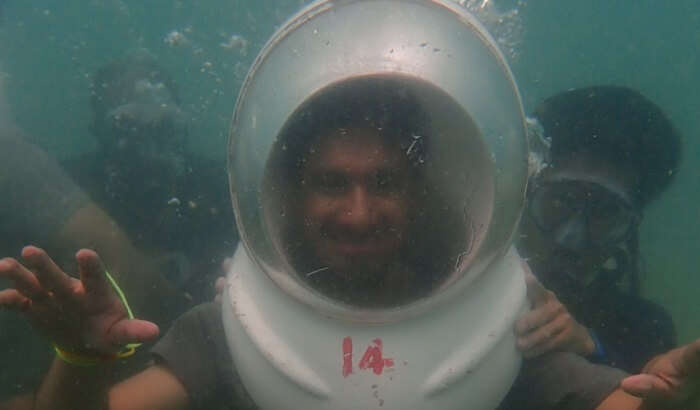 On this day, we visited Koh Lan, the coral island as a part of our 4 days in Thailand itinerary. I must say the beauty of this place was astounding. Nature is one good sorcerer. We enjoyed the sea walking on Koh Lanta and it was an exhilarating experience. We also spent some time on the beautiful beaches. The turquoise blue water gleamed under the sunshine and we enjoyed taking a walk on the scintillating white sand shore. We returned to Pattaya and had sumptuous lunch.
7 Attractive Cruises In Thailand For A Wonderful Trip To The Land Of Smiles
Day 3: Bangkok City Tour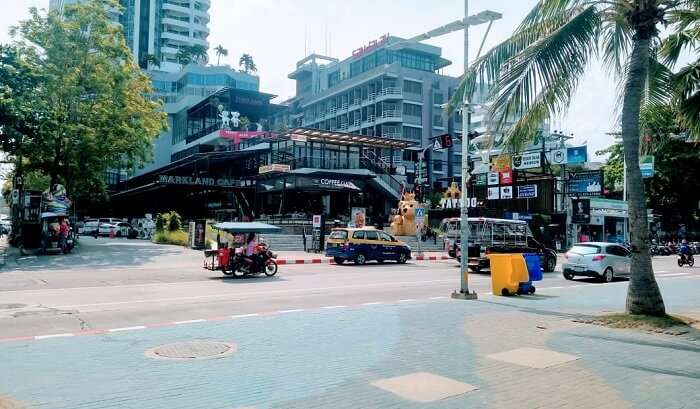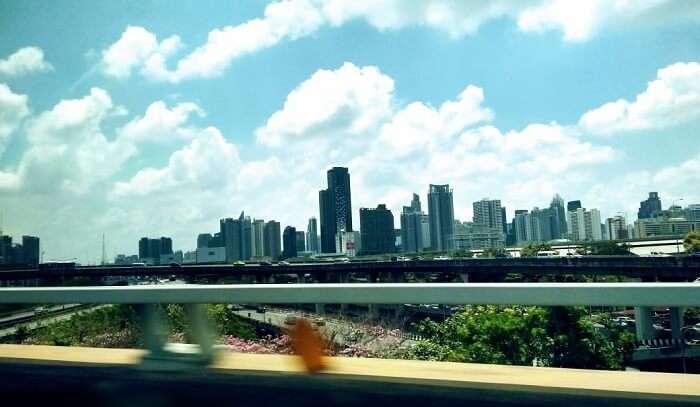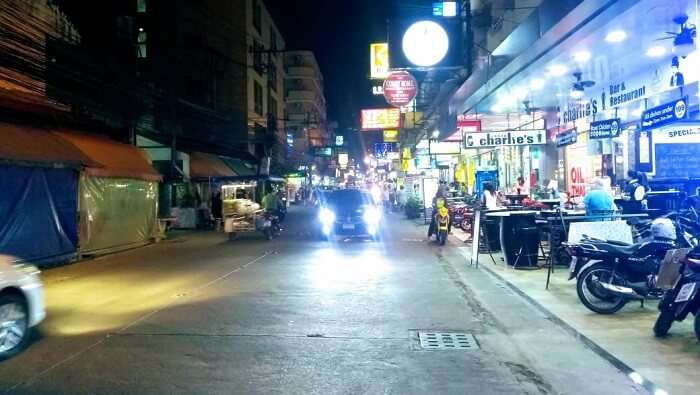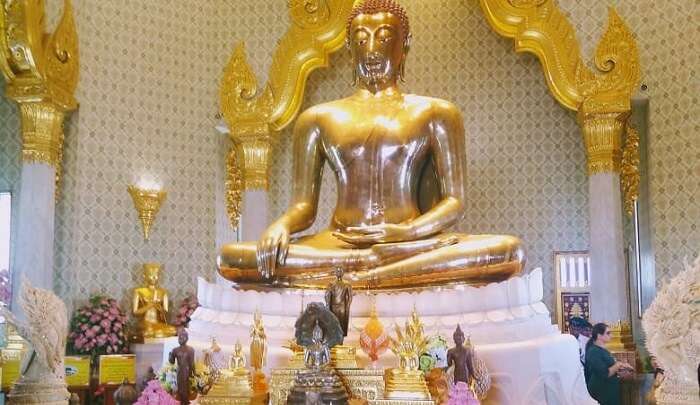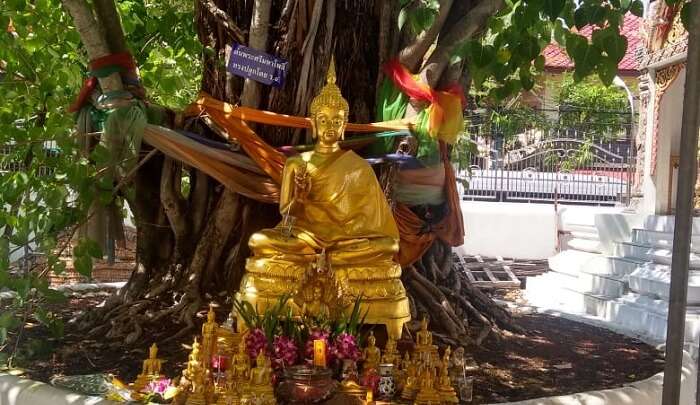 This day was dedicated to sightseeing in Bangkok. This city in Thailand is famous for its temples. We began our city tour with a visit to Wat Trimit, a temple of Golden Buddha. The statue of Lord Buddha was made from gold and weighed 5.5 tons. We got to know an interesting detail that it was the largest and oldest statue of Lord Buddha in Bangkok. The surroundings of the temple were quiet and serene. We felt at peace as soon as we entered the premises.
Day 4: Hasta la Vista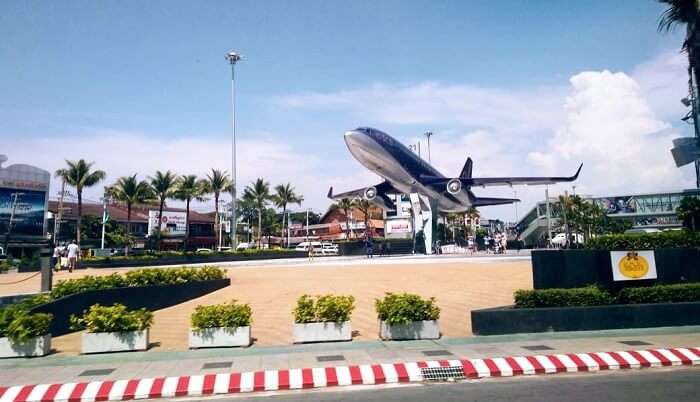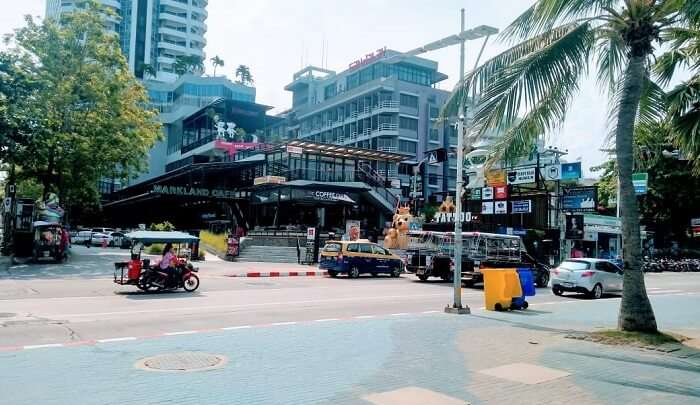 This was the last day of our 4 days in Thailand. We had our breakfast at the hotel and checked-out. We bid farewell to Thailand and took a flight back to India with lots of sweet memories in our hearts and camera.
Thailand Honeymoon : Have A Fantastic Vacation With Your Better Half
Hotels Stayed: 4 Days In Thailand
Here are the hotels where we stayed n our 4 day trip in Thailand. We were very satisfied with our stay experience. We enjoyed the hospitality and service. The staff was available at our beck and call.
1. Golden Sea Pattaya
We stayed in Traveler View for the first and second night of our 4 days in Thailand, a 3-star hotel with the comforts and amenities of a luxury hotel. The best thing was that it was located centrally. So, we were close to the shopping district and all the best restaurants and bars.
Thailand In June: A Vacation Amidst The Pristine Beaches & Ancient Temples
2. Woraburi Sukhumvit Hotel & Resort, Bangkok
While in Bangkok, we enjoyed staying at Woraburi which was also located in the heart of Bangkok. AIt was close to all the attractions and fine restaurants. The rooms were comfortable and equipped with all the modern amenities one could ask for. There was even a swimming pool and bar to use at our leisure.
Thailand Waives Visa-On-Arrival Fee For Indians. Dear Travelers, Get Packing!
Our Experience With TravelTriangle
We had an amazing experience with TravelTriangle. We got all customizations in our package that too in our budget. We didn't think we missed out on anything. Our trip advisor at TT and agent made our vacation experience amazing.
This Is How One Can Make The Most Of Their All Boys Trip To Thailand
What To Pack For Thailand Trip
Below are the things you should keep in mind while packing for your 4 days in Thailand trip.
1. As you have to take off your shoes frequently in Thailand, make sure you carry slip on shoes.
2. Bring your own water bottle so that you can keep filling it for just a few cents wherever you go in Thailand.
3. Don't forget to carry spray, sunscreen and your rain jacket as there is always a potential for rain in Bangkok.
4. Lastly, travel light and don't overpack stuff.
Jayanth's 4 days in Thailand were absolutely amazing. If you too are planning to take a vacation to Thailand with your spouse or friends, now would be a good time to start planning. Thailand is a year-round destination. Don't stop yourself from taking that much-deserved vacation.
How To Reach Thailand?
The best way to reach Thailand is via air. If you are traveling to Thailand from India then you can take a flight from Delhi, Pune, Kolkata, and Chennai. The air journey will take nearly 2.5 hours and costs INR 18,000 onwards for a round trip. 
DO'S And DON'TS In Thailand Trip
Dress properly before visiting cultural and religious places. 

You need to remove your shoes before entering homes and shops.

Don't use your finger to point at someone, they don't like the gesture. 

Don't make your feet rest on table or chair. 

Don't forget to carry your mosquito repellent.

Do carry your sunscreen.
Travel Tips For Thailand Trip
Do carry your scarves and stoles to cover your head while visiting the temples in Thailand. 

Carry the medicines prescribed to you for general allergies and infections. 

You must carry at least 5,000 Baht per person for visa on arrival and other related expenses. 

If you are on a solo trip then avoid going to secluded areas and beaches.
Sumit's Honeymoon Trip To Thailand Was Blessed With Nature's Beauty And Peace!
If Jayanth can have so much fun in 4 days in Thailand, so can you. Taking a short vacation to Thailand is so much better than taking a domestic holiday. Think about sunbathing on beaches and island hoping, exciting nightlife and shopping. Tempted yet?
Frequently Asked Questions About 4 Days In Thailand Trip
How much is a tuk tuk in Phuket?
A very short distance on tuk tuk will cost you approximately INR 70. You are always free to negotiate and the trick is to negotiate 5 – 15 baht off the proposed fare
What can you not bring to Thailand?
One is not allowed to bring items like knives except for plastic ones and butter knives, aerosol spray bottles and cans, gel fuel, glue, insecticides, certain kinds of paint.
How much is a meal in Phuket Thailand?
The price of a meal depends on the type of restaurants you wish to go. The average cost for a basic Thai meal in a restaurant is between INR 210 to INR 350. If you go for seafood, it of course costs more. There are also amazing Indian restaurants in Phuket offering affordable meals.
What is best currency to take to Thailand?
For Indians planning to visit Thailand, the best idea for you is to convert INR to USD here in India.
Can you swim in Phuket beaches?
Surin Beach, Banana Beach are some beaches in Phuket Thailand where you can swim.
People Also Read