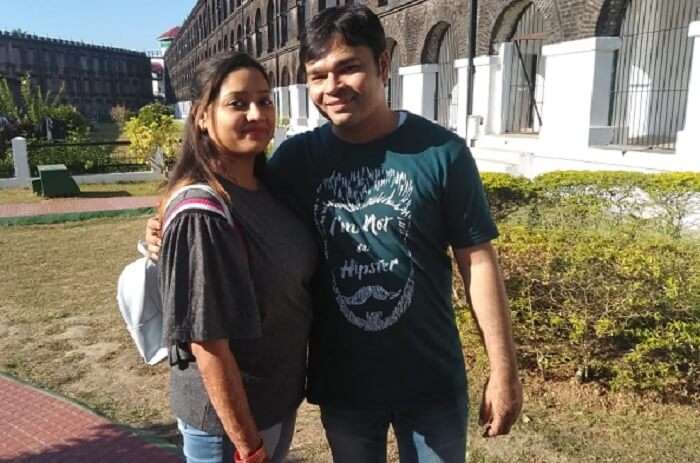 Known for its white-sand beaches and tropical rainforests, Andaman is a dream destination for many. With a plethora of water activities to try and a relaxed, laid-back vibe, Andaman is an unexplored paradise. With its crystal clear blue waters, rich fauna and warm and friendly locals, saying that Andaman is captivating and leaves you spellbound would be an understatement. With its exotic beaches and mesmerizing landscapes, Andaman became exactly what we were looking for in our honeymoon destination and spending 6 days in Andaman was sheer bliss.
I and my husband are people who love adventure and beaches and we wanted to visit a place that offered the same and was away from the hustle-bustle of the city. We wanted to break the circle of everyday life and that is how we planned for Andaman. We wanted to experience the sublime beaches, the beautiful white sand and wished to explore a place that offered adventure and the destination was spot on. Spending 6 Days in Andaman was an incredible experience. The hospitality and management at all the places were absolutely fantastic. Thanks to TravelTriangle for making our trip a memory to cherish. The trip was a full-on value for money experience. Definitely coming back to them for more!
Table Of Content
Details Of Our Andaman Itinerary For 6 Days
Trip Type: Honeymoon Trip
Cost: INR 60,588
Duration: 5 Nights 6 Days
No. Of People: 2 Adults, 0 Child
Inclusions: Breakfast, Sightseeing, Transfers, Accommodation, Private Vehicle
Exclusions: Lunch, Dinner
Travel Agent From TravelTriangle: Getz Destinations Tour Travel Co.
Here Is The 6 Day-Wise Itinerary Of Our Andaman Honeymoon
Day 1: Arrival
Day 2: Visiting Havelock Island
Day 3: A ride to Elephant Beach
Day 4: Neil Island via ferry
Day 5: Shopping & Sightseeing
Day 6: Departure
Cruise To Andaman: 2022 Guide To Fares And Ferries From Kolkata, Chennai, Vizag
Our 6 Days Itinerary Of Our Andaman Honeymoon
The weather in Andaman in June was absolutely amazing as monsoon had arrived and the rains had started making our trip a wonderful experience. Although people do think rain plays a spoilsport for us it was just a plus point. Our Andaman itinerary for 6 days had already covered all of this and we knew what the weather would be like in Andaman in June and therefore packed accordingly.
Trekking In Andaman: 6 Trails To Uplift Your Spirits
Things To Do On 6 Days Andaman Honeymoon
Here are some of the unforgettable experiences we had on our trip to the beautiful islands that made our honeymoon a cherish-able memory and that you should make sure are a part of your Andaman 6 days itinerary.
1. Sun-Bathing At Havelock Island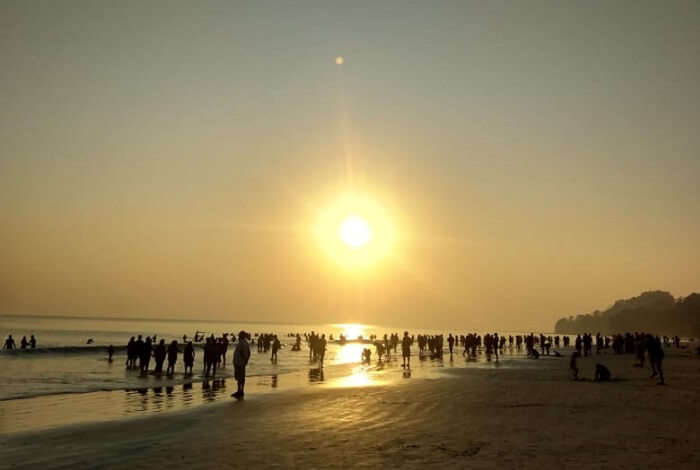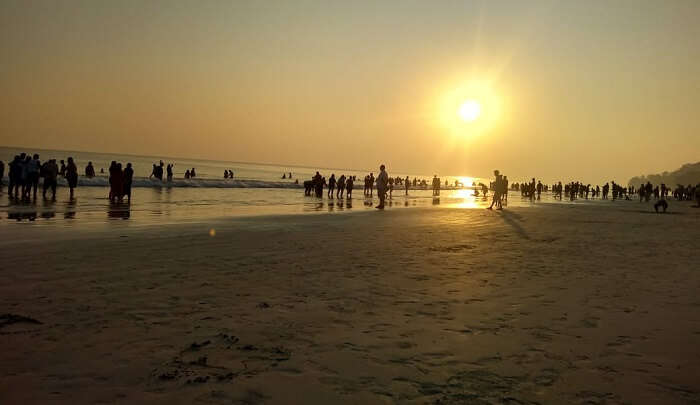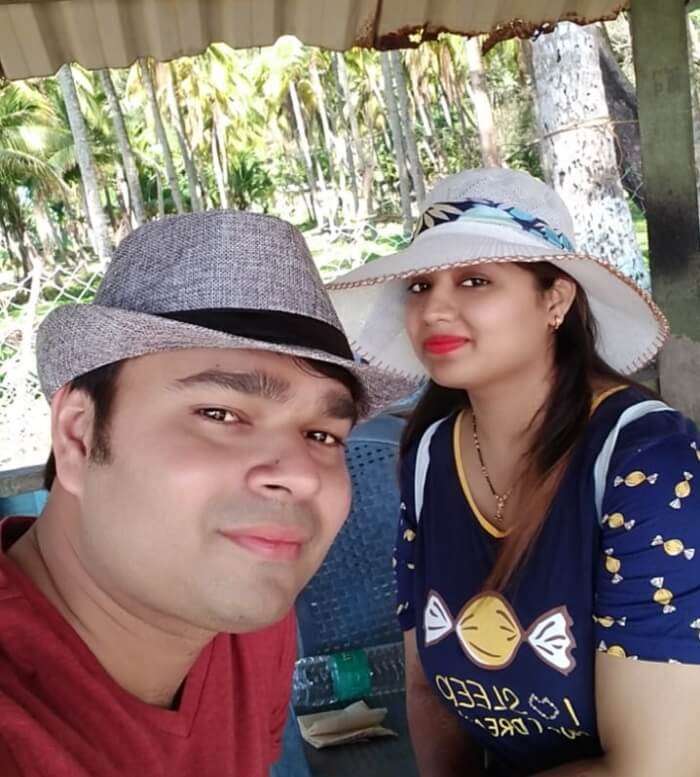 One of the most famous attractions in Andaman and a place we absolutely loved from our 6 days in Andaman trip was Havelock Island. With its beautiful beaches and known as the best diving spot in South-Asia, Havelock was the ideal place for swimming, sun-basking and enjoying the sea. With its matchless reef and swimming elephants, Havelock was a unique experience.
Andaman In August: See What Makes It A Great Time To Visit

2. A Ferry Ride To Neil Island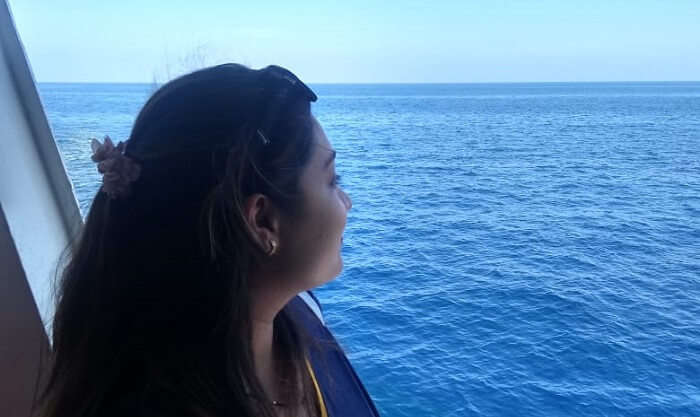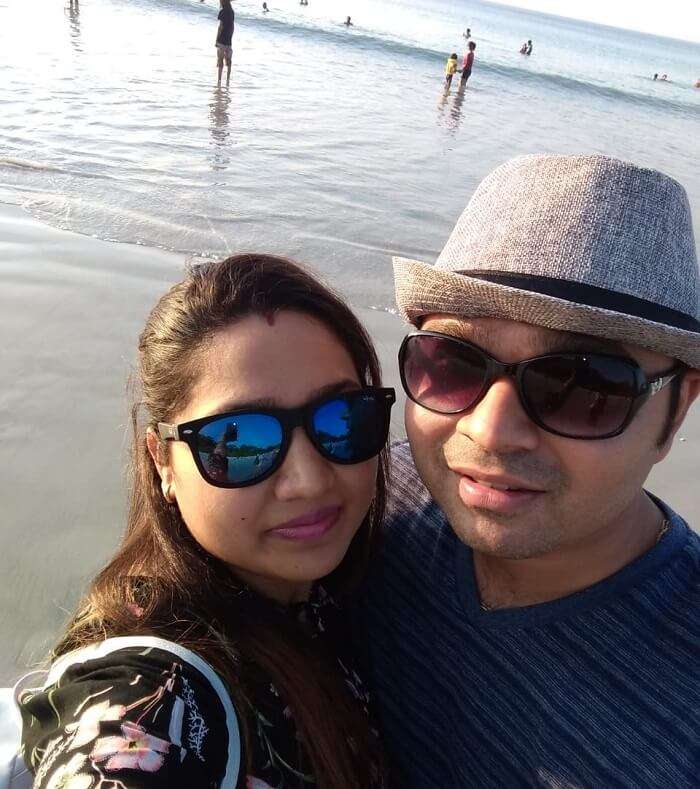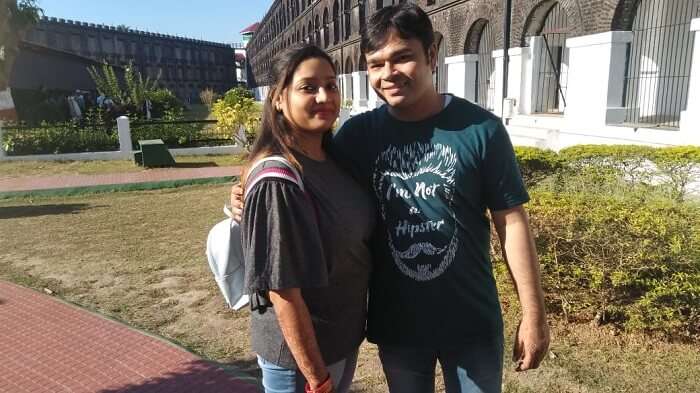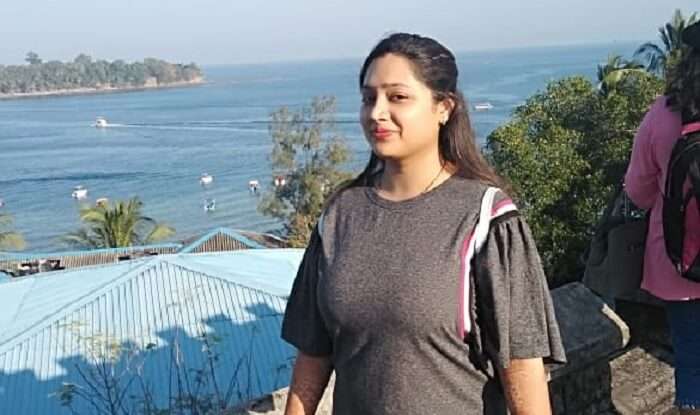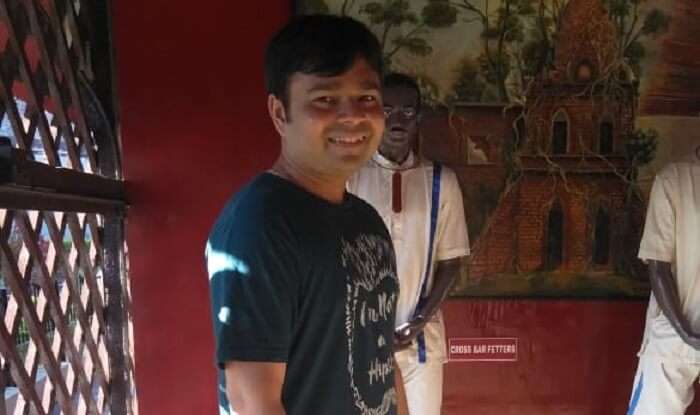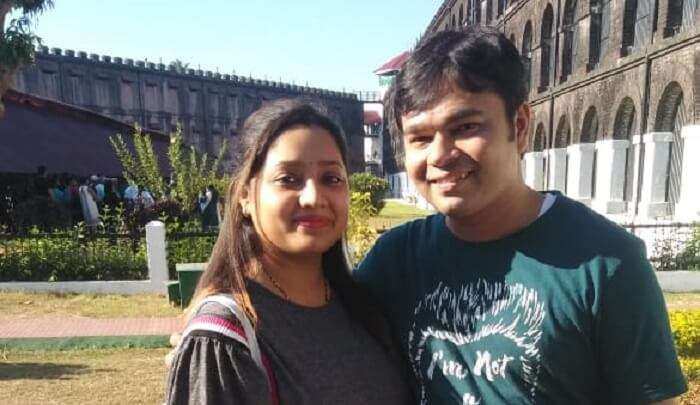 Also known as Shaheed Island, Neil Island is a safe haven for us because we wanted to get away from the usually crowded popular destinations. A small but very beautiful island with its deserted beaches and pristine blue waters which seemed like they were never even touched made Neil Island one of the best experiences from our 6 days in Andaman trip. One of the things that we absolutely loved during our experience was the ferry ride to the island.
Love Train Journeys? The First Railway Line In Andaman & Nicobar Islands Is A Dream Come True
3. A Day At Elephant Beach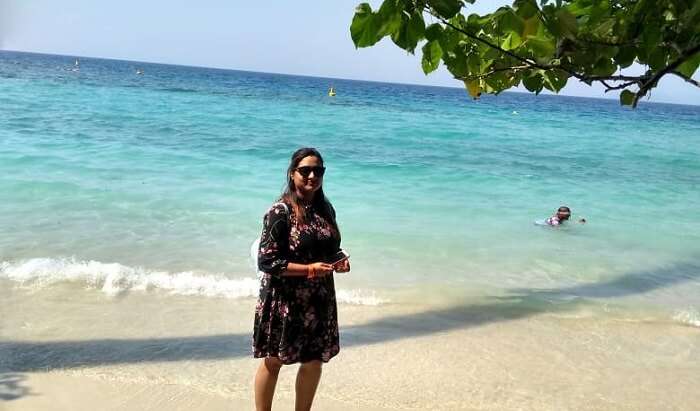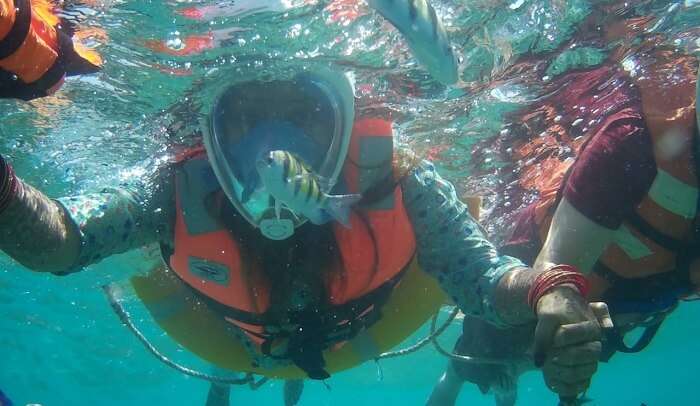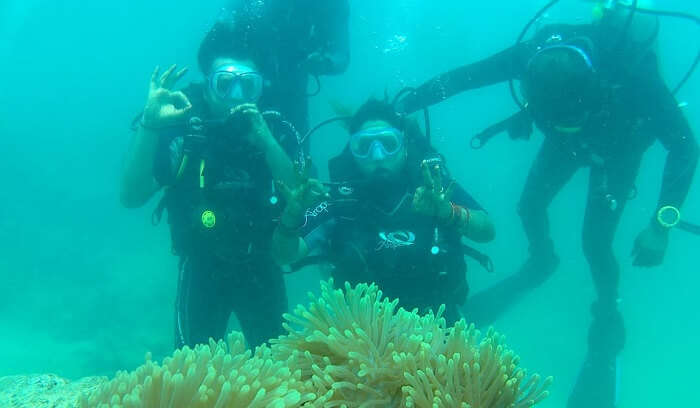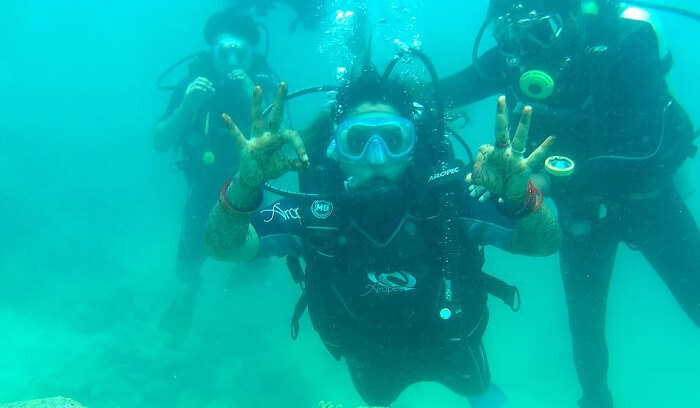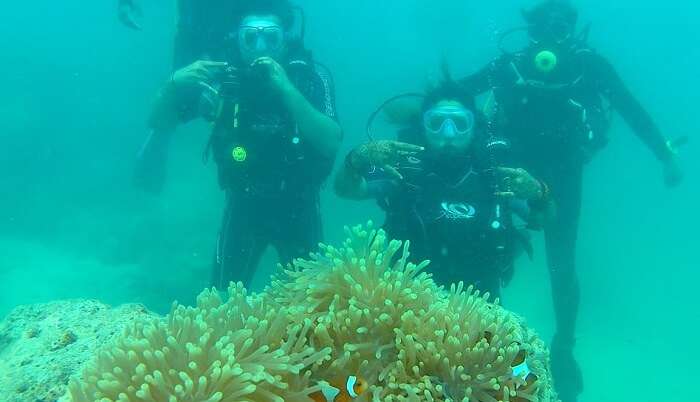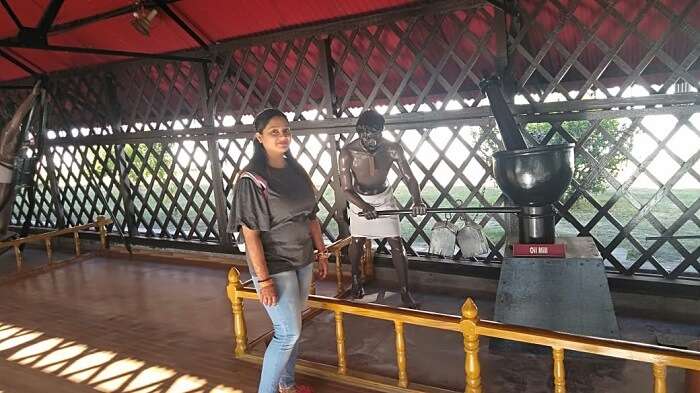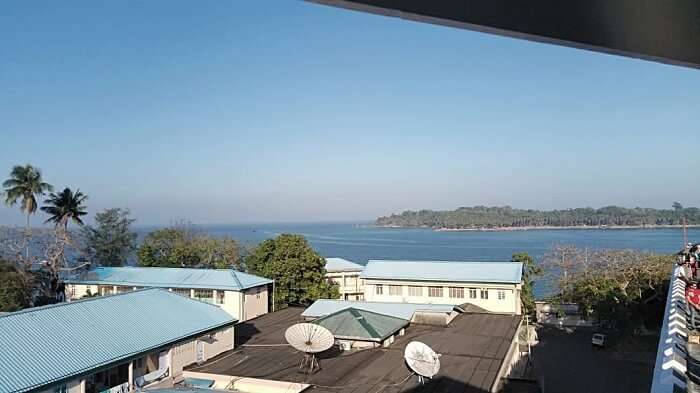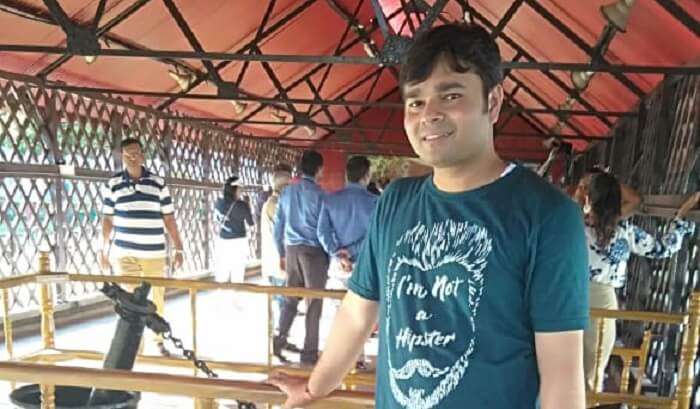 With water activities such as snorkeling, speed boat, and banana boat rides, kayaking and many other, Elephant Beach was the most happening place in town. With its rich fauna, which means marine life and beautiful coral reefs, Elephant Beach left us craving for more. The boat ride that we took to reach the beach was very enjoyable and made our 6 days in Andaman blissful.
Jolly Buoy Island: An Untouched And Serene Gem Of Nature In Andamans
Do's And Don'ts In Andaman
Dos
Make sure you have checked the weather conditions and pack accordingly.
Swim in areas that are marked safe.
Carry your identity proof and all the important documents such as passports and permit at all times.
Tourist information centres in Andaman are very helpful. Visit those for any assistance.
Don'ts
Don't enter restricted areas for it can be dangerous and even fatal.
Don't litter. Try to leave the place cleaner than it was when you went.
Don't smoke in public areas.
Camping in the islands is an offence. Don't light bonfire at the beaches or forests.
What To Pack For Andaman
Shorts
Cotton t-shirts
Sunscreen
Sunglasses
A cap or hat
Sundresses
Slippers & Open shoes
Tips For 6 Days Honeymoon In Andaman
Do try water sport activities at Havelock.
Also visit Andaman in December or January as Feb onwards, the weather gets too hot.
A Guide To Elephant Beach: Traversing The Most Silent Beach Of Andaman
Our Experience With TravelTriangle
Our experience with TravelTriangle was superb. Everything was exceptionally well planned and our vacation was hassle-free and the 6 days in Andaman we spent were amazing. As I said, it was our honeymoon so we wanted to spend time with each other without worrying much about things and TravelTriangle took good care of that. I would rate you guys 10/10 and we will certainly plan our future trips with them.
Take Notes From Sukriti's Romantic Trip To Andaman And Surprise Your Special One!
As our account of 6 days in Andaman would have told you, the destination is a heaven for those who want some adventure and extremely beautiful beaches. There is so much to see you will be shocked but more than that you will be spellbound for a small place has so much to explore. So, think no more and go ahead and plan your trip to Andaman with TravelTriangle for some adventure and thrill.
Common Queries You May Have About Andaman
Is alcohol easily available in Andaman?
Yes, as Andaman & Nicobar Islands is not a dry area, alcohol is available.
What is the best time to visit Andaman?
The most suitable time is the months between November and April.
Is Andaman safe?
As it is a popular tourist destination, Andaman is quite safe.
What should I take along when visiting Andaman?
Do not forget your sunglasses, sun-screen, open shoes, slippers and raincoats.
People Also Read:
7 Days In Kerala With Kids 3 Days In Manali Sikkim Trip On Budget
Comments
comments