Away from bustling cities and crowded tourist places, Bhutan is the perfect place to spend a romantic getaway. It is a green country that has a pleasant atmosphere and mesmerizing landscapes. The country also houses many ancient sites that include fortresses and monasteries which are inimitable and unique in many ways. Travelers also enjoy the steep mountains and valleys which feels astonishing and offers a treat to eyes. The adventure sports and other thrilling activities also attract tourists to the place. Sagar Khare and his wife also wanted to visit this fantastic country, therefore, they decided to spend 7 Days in Bhutan on their honeymoon trip which they planned with TravelTriangle. Here's what they have to say!
It was our honeymoon trip and we wanted to visit a place which has somewhat cold weather in the first half of May and also cooler than Mumbai, so it had to be somewhere in the northeast of India. But then a close relative suggested us to visit Bhutan who had visited it in the same month a couple of years back. Also, my wife being an architect is always fascinated by historical monuments & Bhutan has plenty of them, along with it, the place has a wonderful climate, admirable cleanliness, and is surrounded by natural beauty. Thus making it our first choice. Another best part is, Indian currency is accepted everywhere and all of this is what made spending 7 days in Bhutan sheer magic.
Table Of Content
Details Of Our 7 Days In Bhutan
Trip Type: Honeymoon Trip
Cost: INR 49500
No. Of People: 2
Duration: 7 Days In Bhutan
Inclusions: Sightseeing, immigration charges, Airport Transfer, River Rafting Charges, Breakfast in all hotel, camping in Punakha, internal tax
Exclusions: Lunch and evening snacks, insurance & medical cost, hard drinks & liquors, Entrance fees to museums and monasteries, Specialized guides
Unforgettable 7 Days Honeymoon Trip To Bhutan Itinerary
Day 1: Arrival at Phuntsholing
Day 2: Get transferred to Thimphu
Day 3: Visit to enchanting local sites
Day 4: Get transferred to Punakha
Day 5: Enjoy a thrilling trek to Tiger's Nest
Day 6: Day at leisure
Day 7: Departure back home
Phrumsengla National Park: Spot Rare Flora And Fauna As You Trek In Bhutan
Beautiful Experiences That We Had During Our 7 Days In Bhutan
Our honeymoon in Bhutan was made special by the dramatic landscape and soothing climate that the place offers. Here is a glimpse of our memorable 7 days romantic trip to Bhutan.
1. Memorial Chorten and Buddha point: Unique places to visit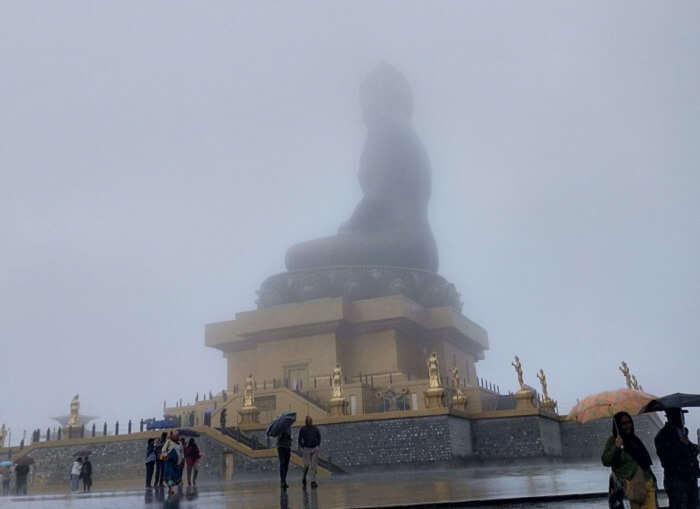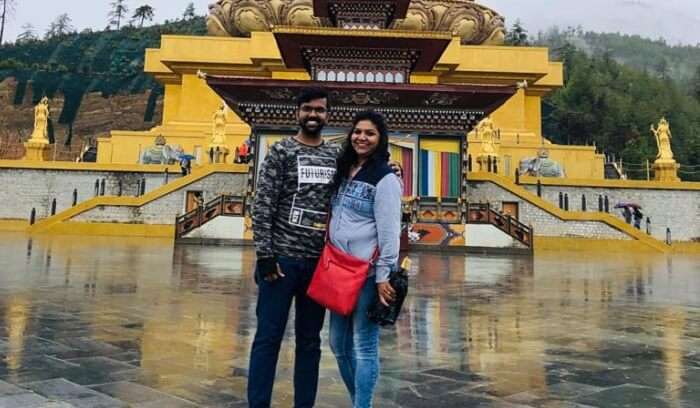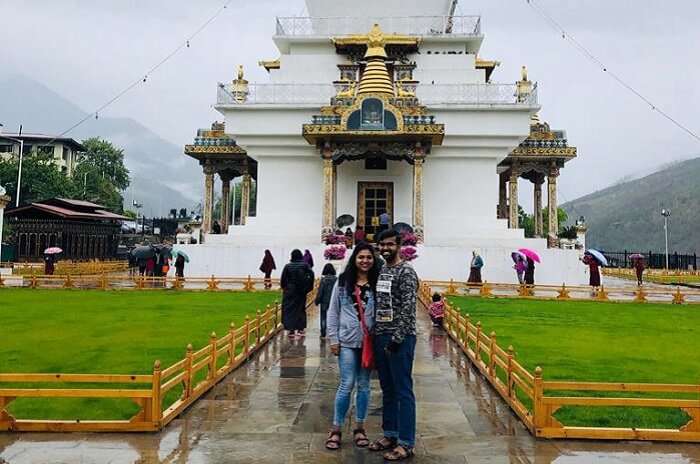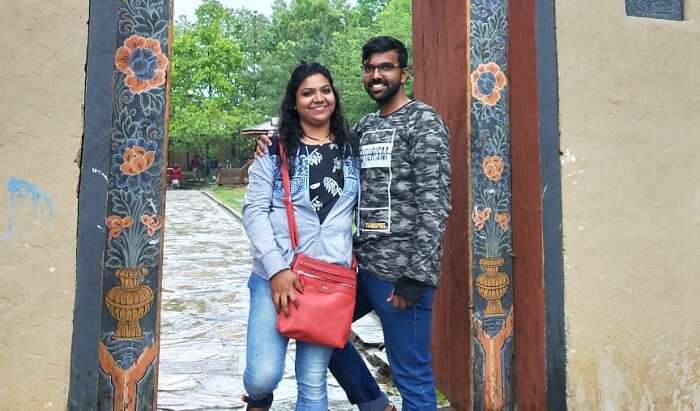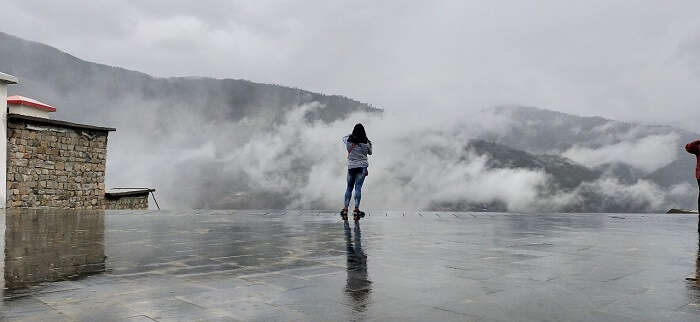 Memorial Chorten, also known as Thimphu Chorten is a stupa located on Doe Boom Lam is unlike most stupas in the world. The Memorial Chorten does not enshrine human remains but instead represents the mind of the Buddha. And at Buddha point, we witness the Buddha Dordenma statue in Thimphu at 51.5 meters is among the largest Buddha statues in the world. Located atop a hill in Kuensel Phodrang Nature Park, the statue is gilded in bronze and gold. Along with this, we also visited the textile museum located near the National Library. Established in 2001, the museum sustains and promotes the art of weaving. One can also buy books and textiles from the museum shop. The trip to Zangdok Palri Temple is also worth mentioning and our Bhutan 7 day trip cost covered all the sightseeing expenses.
10 Best Restaurants In Paro For A Yummy Scrummy Bhutanese Palette
2. Punakha Valley: Most scenic destination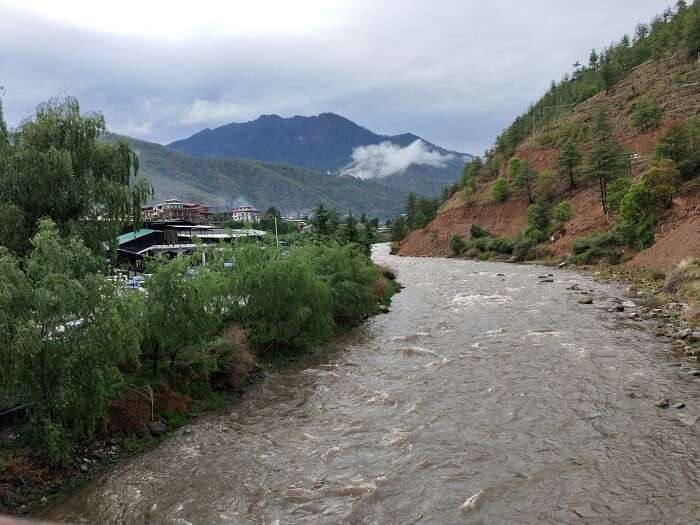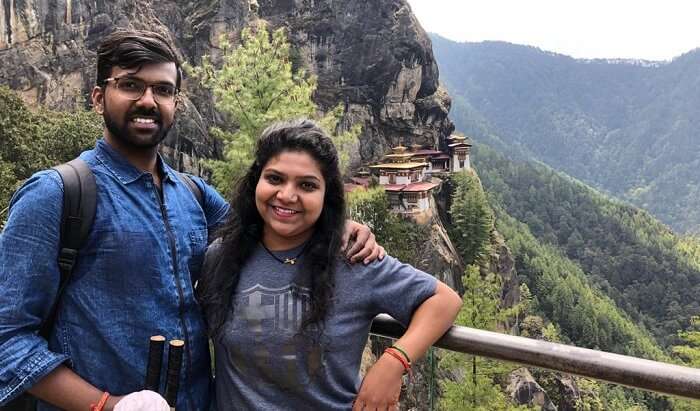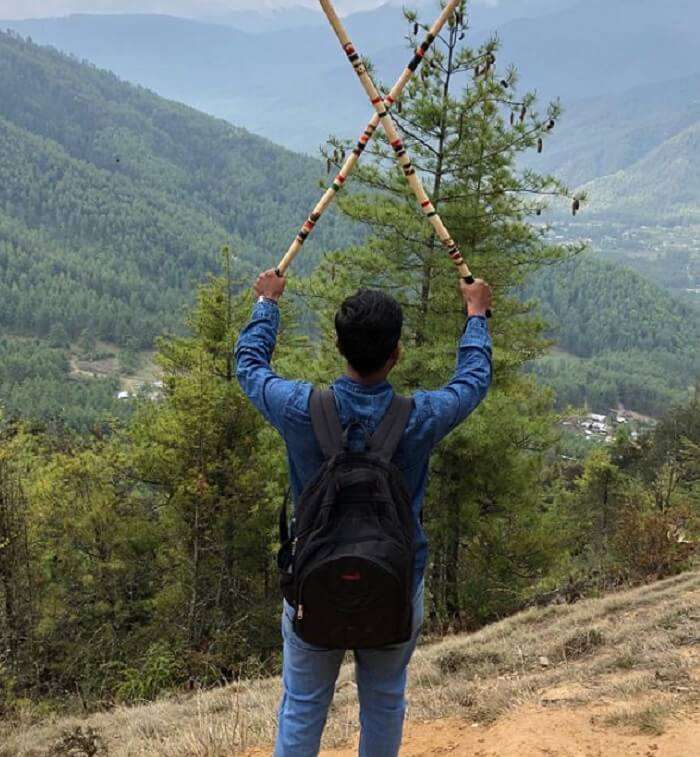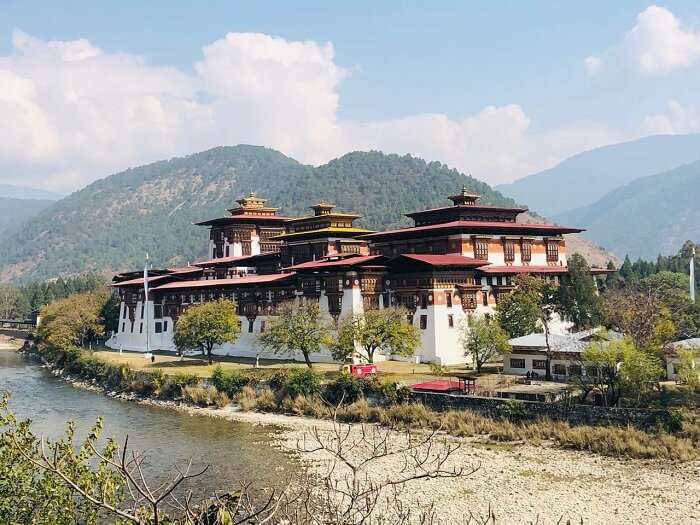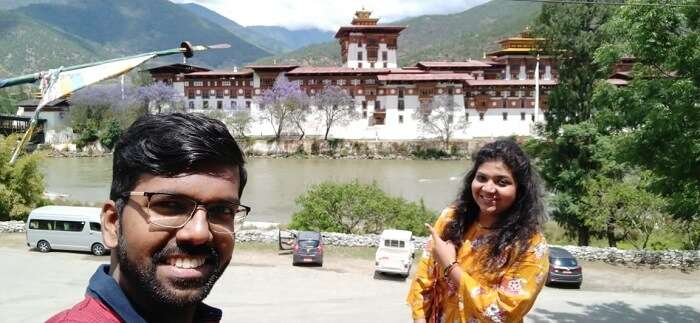 The next morning after breakfast we drove to low lands of Punakha valley via Dochula Pass. Post lunch we visited majestic Punakha Dzong placed strategically at the junction of the Pho Chu and Mo Chu rivers, the dzong was built in 1637 by Zhabdrung Ngawang Namgyal. In the evening we had our river rafting in the ice-cold Mo Chu river. After adventurous rafting and a dip in the river, we had a nice warm breakfast followed by campfire and dinner. The night's stay in the camp was amazing. Camping and rafting were arranged by Druk rafting services which was a part of our customized 7 days itinerary in Bhutan.
10 Invigorating Adventure Sports In Bhutan You Must Try In 2022
3. Paro: Home to many sacred sites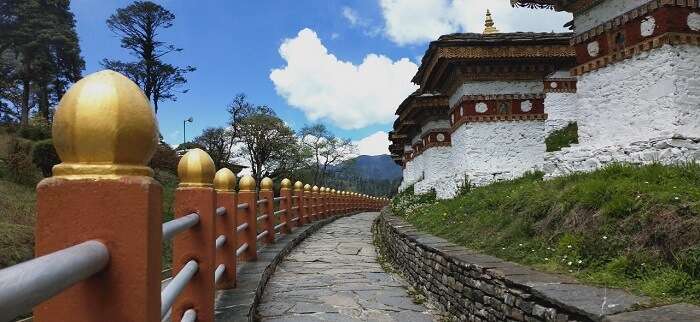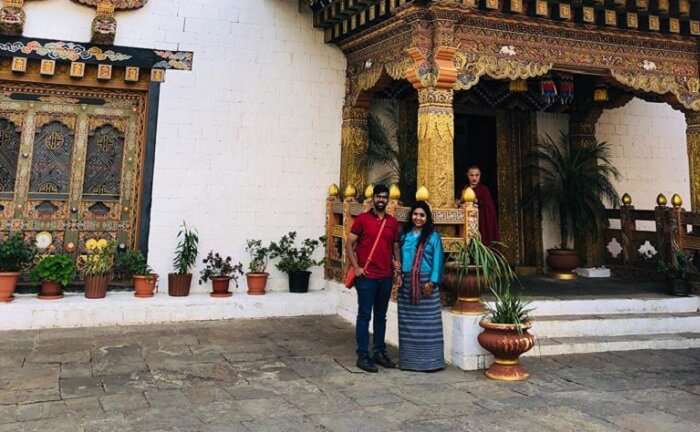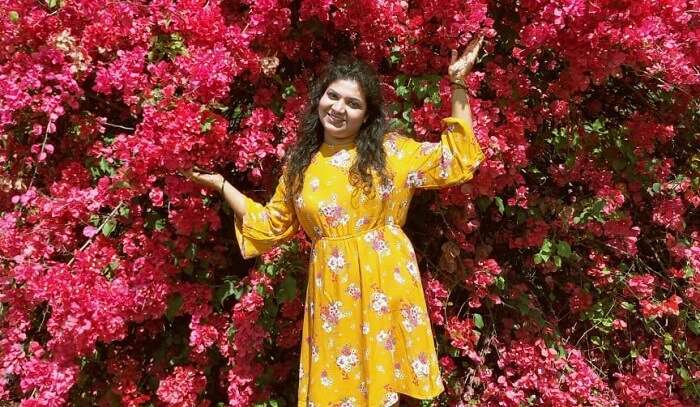 One of the best experiences from our 7 days itinerary in Bhutan, visiting Paro is something we will always remember. After the cozy morning we headed to Paro, we checked in to Hotel Khamsum in the afternoon and had one of the best lunches ever, later in the evening we went for some shopping for family & friends. Weather was a bit cold with the breeze which makes your evening walk memorable. Dinner was outstanding again, thanks to Chef of Khamsum.
The Only Guide To Zhemgang In Bhutan You Need Before Your Nepal Trip
4. Tiger's Nest: A splendid monastery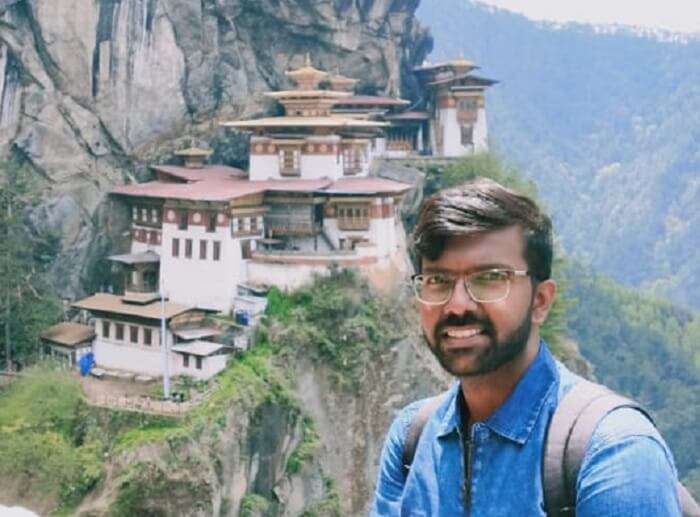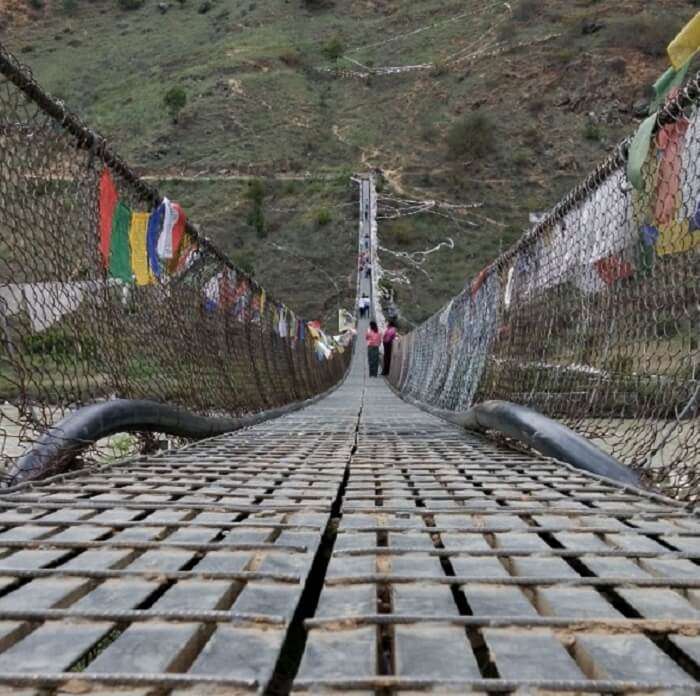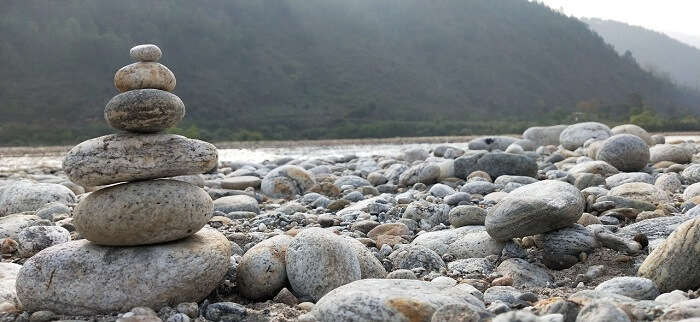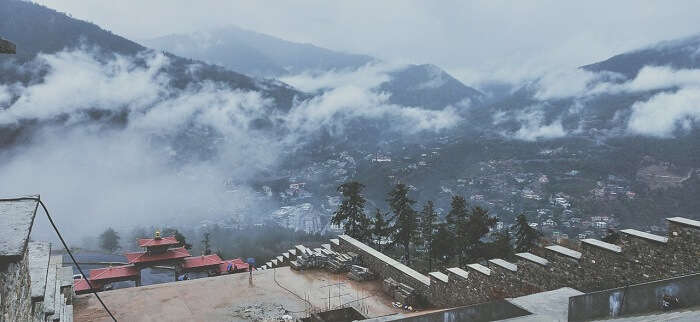 After early morning checkout, we enjoyed a thrilling trek to Tiger's Nest. Resting on a cliff you can reach the top in almost 2 hours if you are an enthusiastic trekker. Also known as Taktshang Goemba or Paro Taktsang, Tiger's Nest is a monastery that is perched on a cliff and offers you a spectacular scenery of blue pine and rhododendron forest. Make sure your Bhutan 7 day trip cost covers this awesome destination. Legends state that Guru Rinpoche flew to this site on a tigress' back to mollify a local demon. After our visit to Tiger Nest, we headed back to Phuentsholing at Hotel Damchen.
Food In Bhutan
I and my wife prefer Indian food and easily finding Indian cuisine in Paro was really a delight. The food was delicious and the quality of the food was uncompromised. The healthy and tasteful food enriched our experience and provided us with gratification. Hotel Khamsum in Paro undoubtedly serves the best Indian cuisine that is prepared by expert chefs whose adroitness can easily be seen in its fantastic flavor and aromas.
The Groovy Nightlife In Bhutan And 10 Popular Places To Taste It
Shopping In Bhutan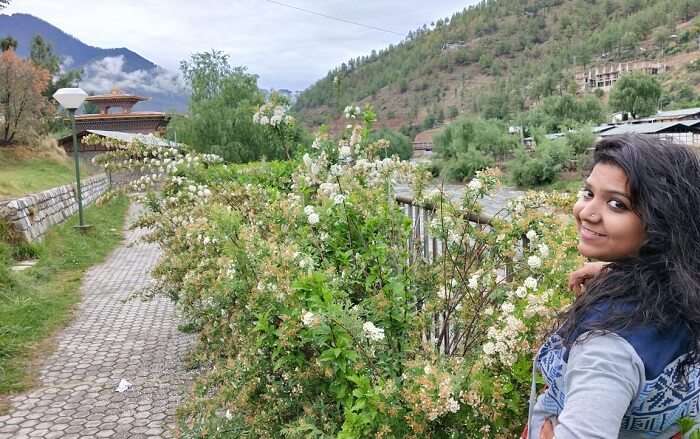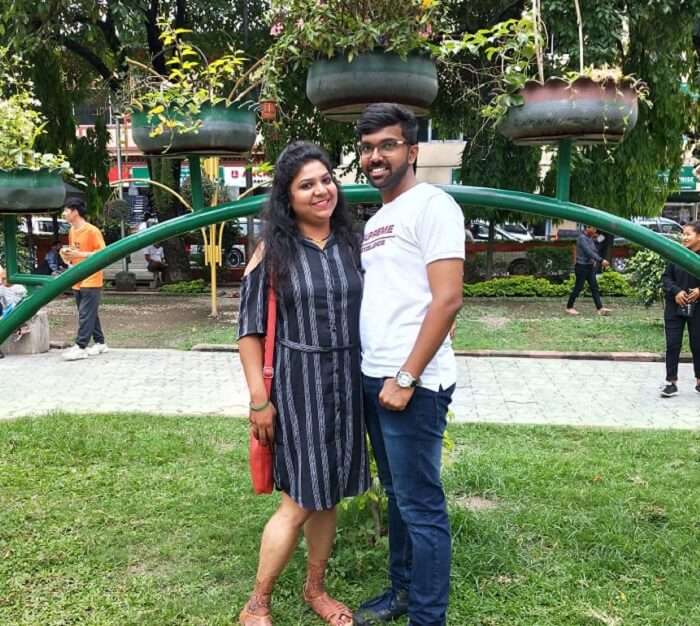 Since we were planning to spend 7 days in Bhutan, shopping was something we obviously indulged in. 90% of our shopping was from Paro as our guide suggested that goods in Paro are authentic. We would suggest bargaining as some goods are overpriced. Buddhist praying flag is famous, thus if you happen to visit Bhutan then do buy them. Shopping in Paro is the perfect place to buy souvenirs and gifts for your friends and families. At the Paro market, one can find exclusive items that represent the tradition and culture of this place. We would like to mention that Bhutan is economical and our Bhutan 7 day trip cost that we had set out separately, covered it all.
Chimi Lhakhang: Experience The Peace & Tranquility Of Bhutan's Most Visited Temple
Some Bhutan Travel Tips Before You Set Off On Your Honeymoon
Here are some travel tips we would like to give to anyone planning to spend 7 days in Bhutan.
Make a list of things that you might forget.
Pre-plan your outfits so that you don't end up carrying unwanted luggage.
Carry photocopies of important documents.
Provide alternative contacts to reach you in case of an emergency.
Plan early to save on flight costs.
Do some research on locality, climate, and issues around the place of your stay or visit.
Be flexible on your schedule as things might not work out as planned.
Our Experience With TravelTriangle
It was simply amazing, the tour was going according to the schedule and the agents Himavat Destination was always available to any assistance. I am glad that I found TravelTriangle who helped us make our 7 days in Bhutan absolutely amazing. Cheers…!!!
Bhutanese Food: 10 Best Dishes That Foodies Must Try In The Land Of Thunder Dragon!
Bhutan is a paradise for nature lovers and those who want to escape from the bustling city life. The place offers a sense of belongingness and serenity that provide an amazing experience to families and couples and we think a glimpse of our 7 days itinerary in Bhutan would have told you so. To enjoy this beautiful country, plan your own itinerary and visit some stunning historical places when you book your Bhutan tour with TravelTriangle.
Common Queries While Traveling To Bhutan
How were the locals and hospitality?
Tourism being an important part of Bhutan's economic development plan, they make sure that all tourists feel at home wherever they go. The locals are helpful and peaceful. Whenever you interact with locals you can feel their generosity.
What about the adventure sports that one can experience here?
Adventures sports are must try in Bhutan. We did River rafting in the ice-cold Mo Chu river. After adventurous rafting and a dip in the river, we had a nice warm breakfast followed by campfire and dinner.
How was the food in Bhutan?
We enjoyed delicious Indian cuisine in Bhutan which was easily available. Some of the dishes are inspired by the Sikkim food and are very flavorful.
What are some historical monuments in Bhutan worth watching?
There are many historical monuments that are worth watching. We visited Memorial Chorten, Buddha Point, Bhutan Textile Museum, Punakha Dzong, and Tiger's Nest which are famous attractions in Bhutan as well.
People Also Read:
13 Romantic Places To Visit In Singapore For Honeymoon In 2019 A Honeymoon In Vietnam In July: See How This Duo Experienced The Best On A Budget! Honeymoon In Paris 2019: Your Personal Guide For The Most Romantic Experience Ever!
Comments
comments