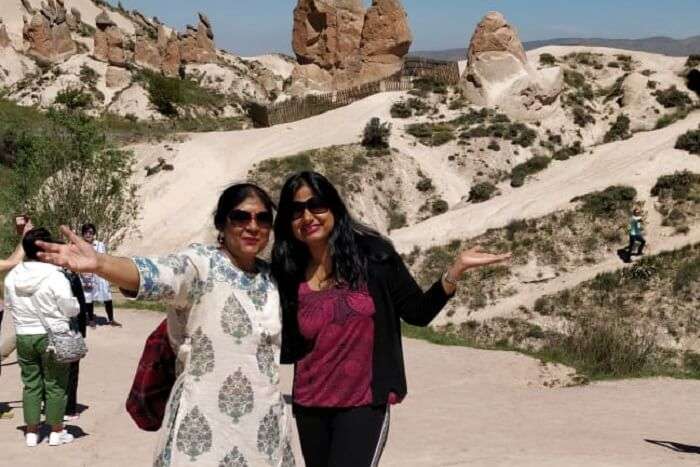 One of the world's leading tourist destinations, Turkey with its rich history, a spectacular coastline and scenic landscapes is a paradise on earth, to say the least. With exciting events and breathtaking views, an escapade to Turkey is all you need to relax, rejuvenate and reconnect and that is exactly what Sharuti did when her mom was retiring. They planned on spending 7 days in Turkey and it turned out to be nothing but magical. Taking a trip with her mother to the beautiful destination was the best gift she could give her mom. Know more about how to ditch the fancy places and plan a simple and sweet trip with your family in Turkey by reading along with the incredible experience of Sharuti.
It was time. Mom was retiring and all I wanted was some time with her and to give her an exceptional yet the best possible gift and that was when I came up with the idea of gifting her a trip and the destination that came to my mind was Turkey for the essence of the country which is that the ancient beautifully co-exists with the modern. Turkey is a country which is unique as it's trans-continental not only in terms of geographic location but its culture, way of living and other things. These 7 days in Turkey were all that we needed to unwind, relax and grow closer and fond of each other even more. The locals were extremely nice and hospitable. They made a lot of efforts to make us feel at home in their country. They were great hosts, wherever we went and offered us amazing apple/pomegranate tea. Thanks to TravelTriangle for round the clock support, arranging everything with precision and taking care of everything. Definitely coming back to them!
Details Of Our 7 Days In Turkey
Trip Type: Family Trip To Turkey
Cost: INR 90,000 – 1,06,000 Per Person
Duration: 6 Nights 7 Days
No. of people: 2 Adults
Inclusions: Breakfast, Sightseeing, Transfers, Accommodation, Private cab, Elephant & Jeep Safari
Exclusions: Lunch, Dinner,
Travel Agent From TravelTriangle: NM Tourism And Travel Agency
7 Lakes In Turkey: Meander Through The Astounding Banks Of These Natural Wonders
Day-Wise Itinerary Of Our 7 Days In Turkey
Day 1: A Visit To The Derinkuyu Underground City
Day 2: Visiting the beautiful landscape of Cappadocia
Day 3: Exploring Pamukkale
Day 4: A Visit To House of Mary in Ephesus
Day 5: Exploring Hagia Sophia
Day 6: A Visit To Dolmabahce Palace
Day 7: Departure
Experiences That Made Our 7 Days In Turkey Memorable
Know about how we planned our trip and what activities we did there which made our few days away from home a truly memorable experience.
1. Exploring The Derinkuyu Underground City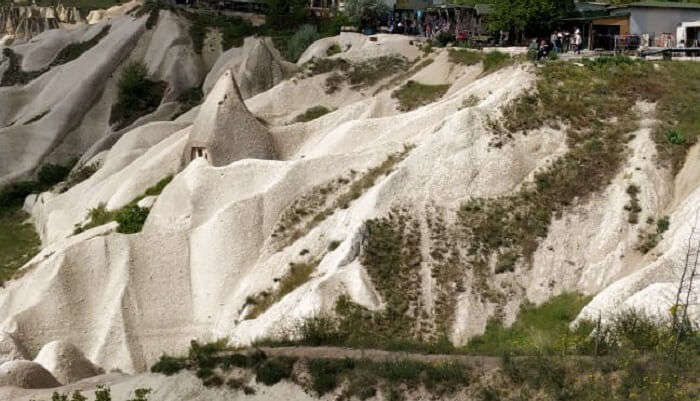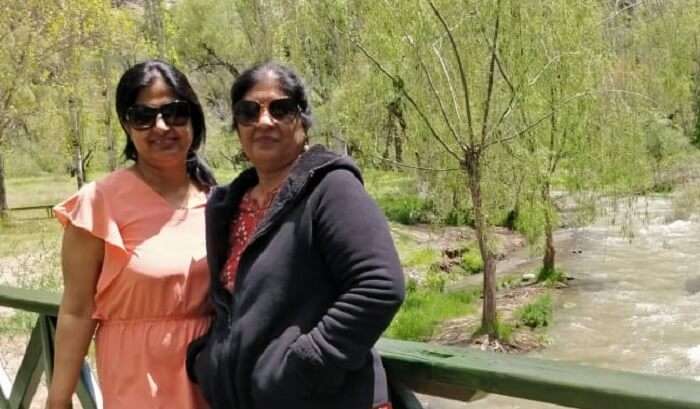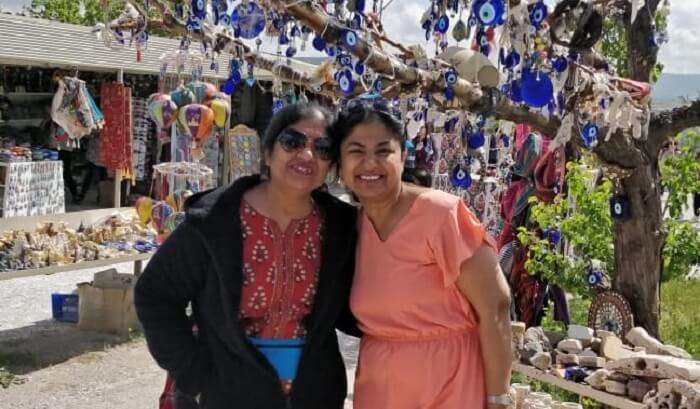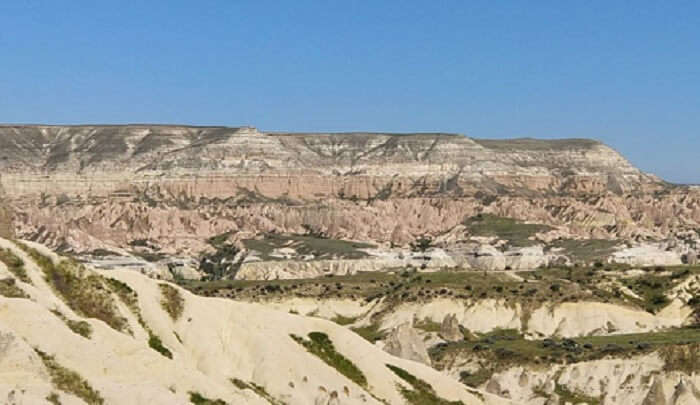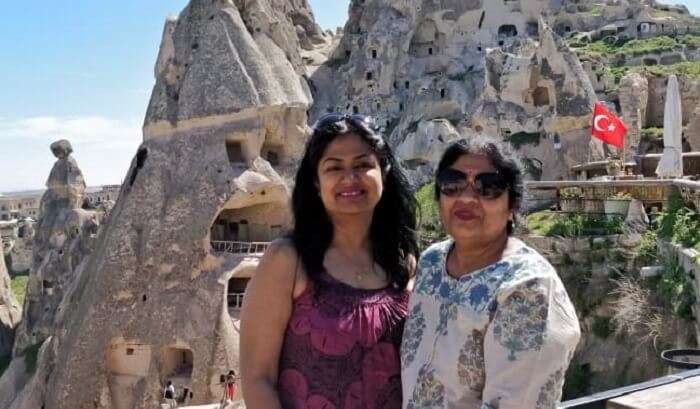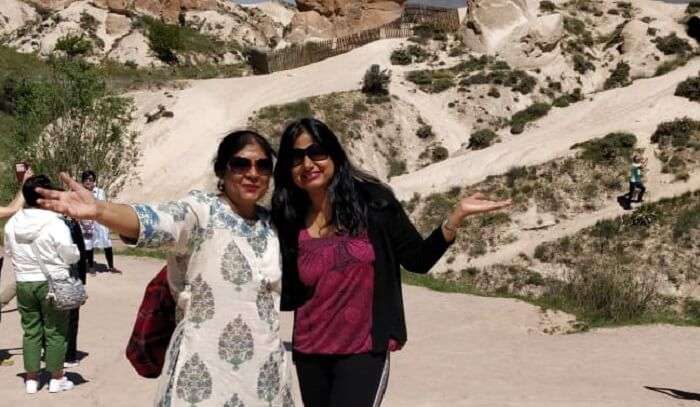 We felt that the Derinkuyu Underground City had an altogether different kind of vibe. The Derinkuyu Underground City is a multi-level ancient city in Turkey. This place had living structures made in the soft hills of Cappadocia by digging out spaces making it look very scary yet amazing. They have a great history behind them about how they came into existence which really fascinated us, to say the least and made our 7 days in Turkey an unforgettable experience.
2. A Visit To Pamukkale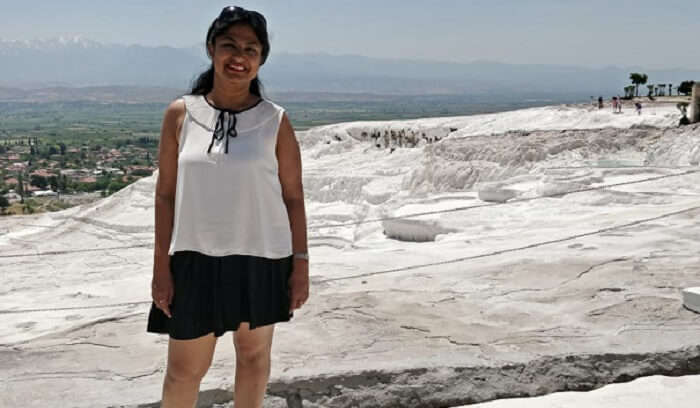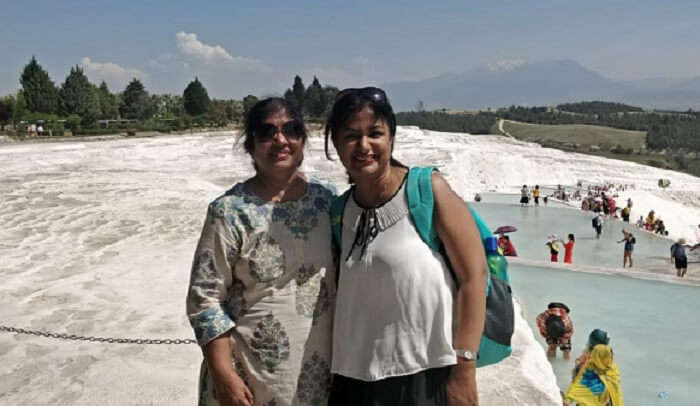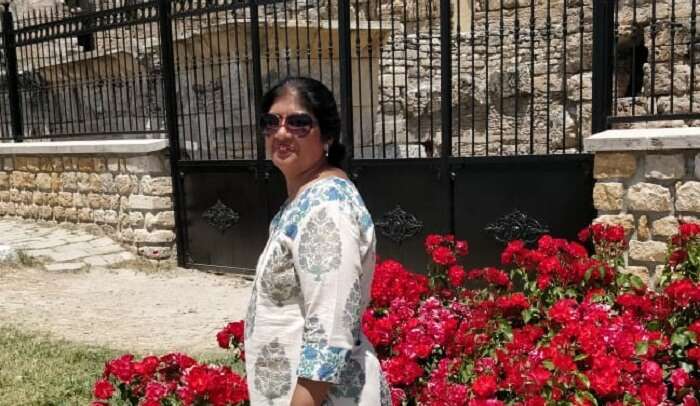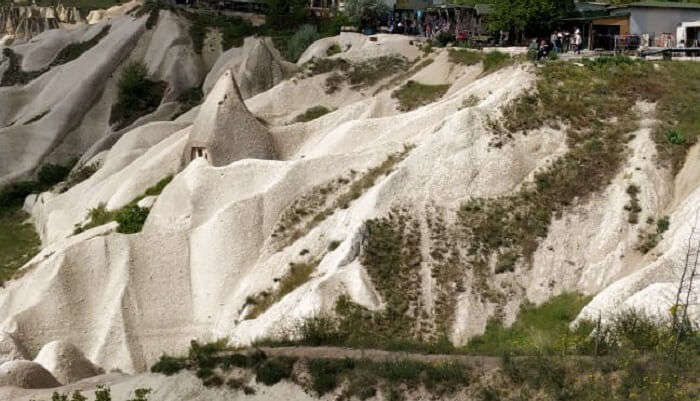 Another surprising retreat for us was Pamukkale means "Cotton Castle" in Turkish and is a natural site in Denizli, as we got to know while exploring the beautiful place which made our 7 days in Turkey a memory to be cherished. Visiting this place was the most amazing experience we had in Turkey. The thermal waters flowing in the pristine White travertine terraces made the place look like snow & water simultaneously. We absolutely loved the place and the surreal vibe it had.
Winters In Turkey 2022: A Land That Turns Into Heaven
3. Visiting Hagia Sophia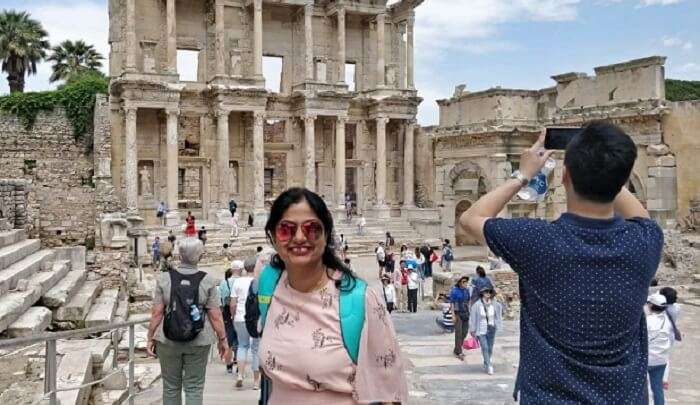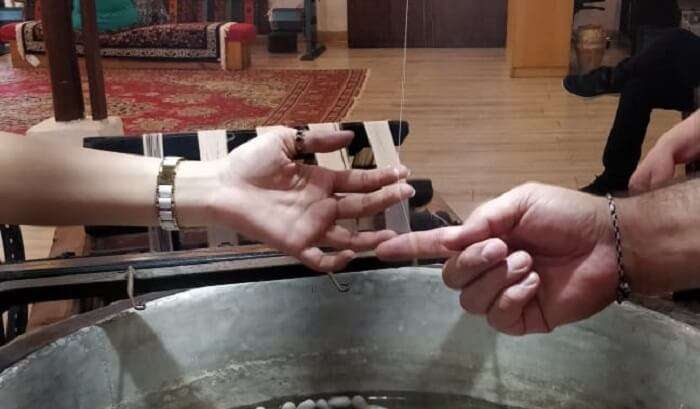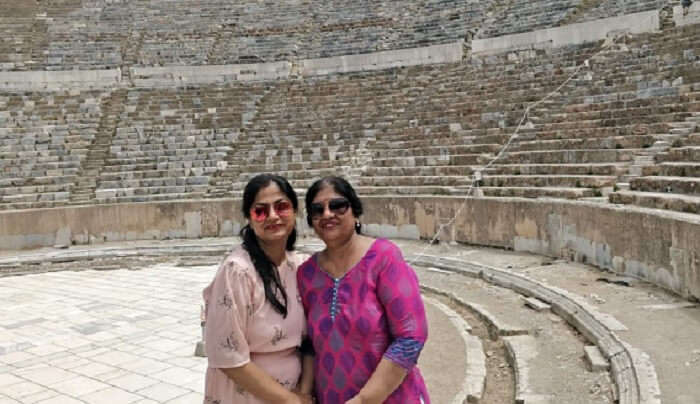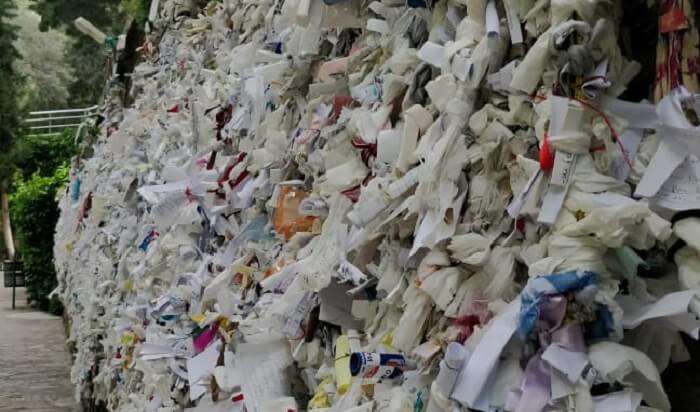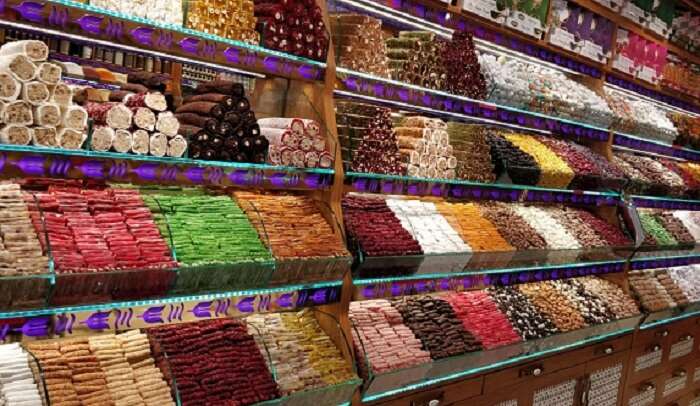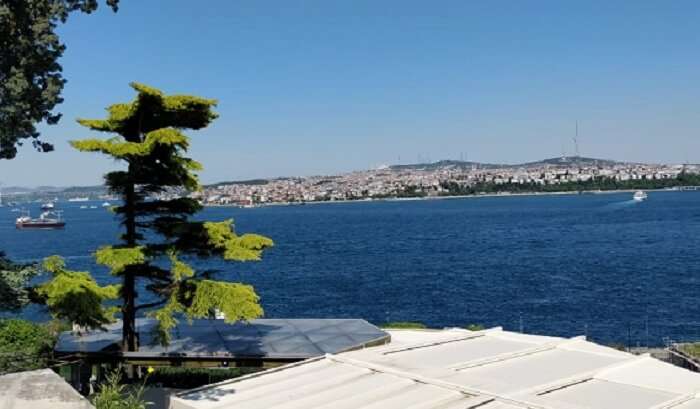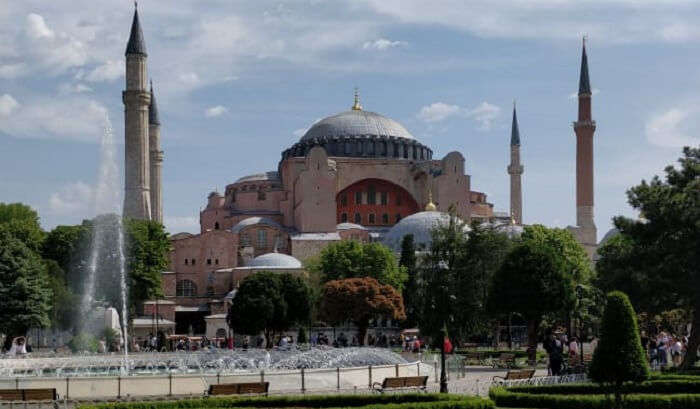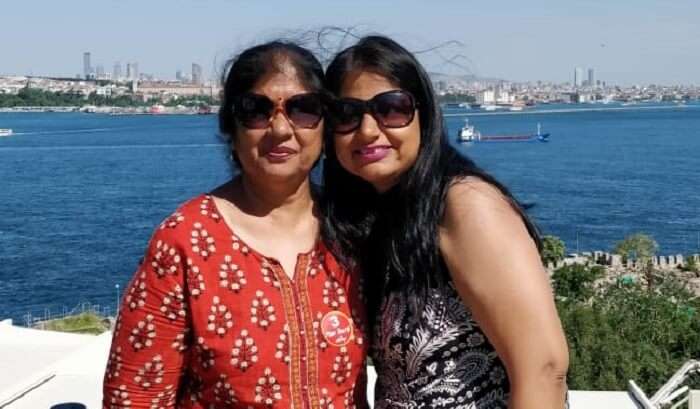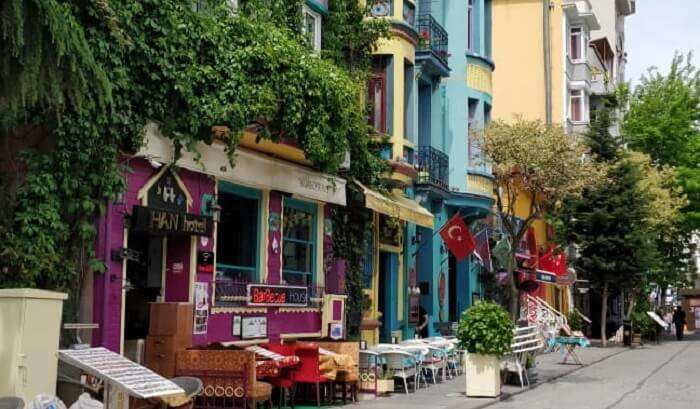 This place felt like a coming together of so many cultures and we enjoyed every bit of it. We saw how a Greek Orthodox Christian Patriarchal Cathedral Church was converted into an Ottoman Imperial Mosque and now it is a museum. There are layers of everything and every culture which remain from each era which made visiting Hagia Sophia an enriching experience when we spent 7 days in Turkey .
4. Exploring Dolmabahce Palace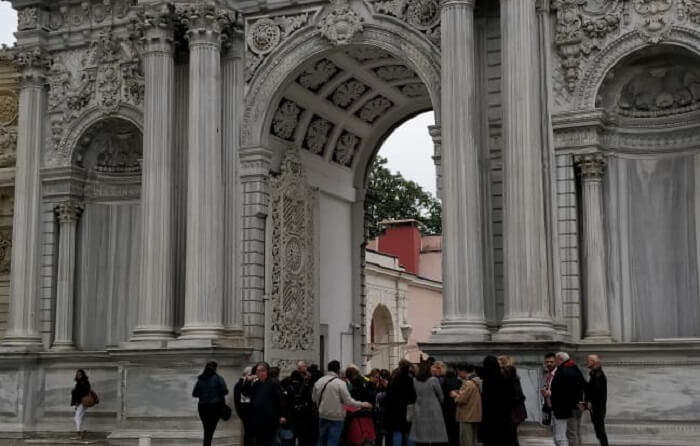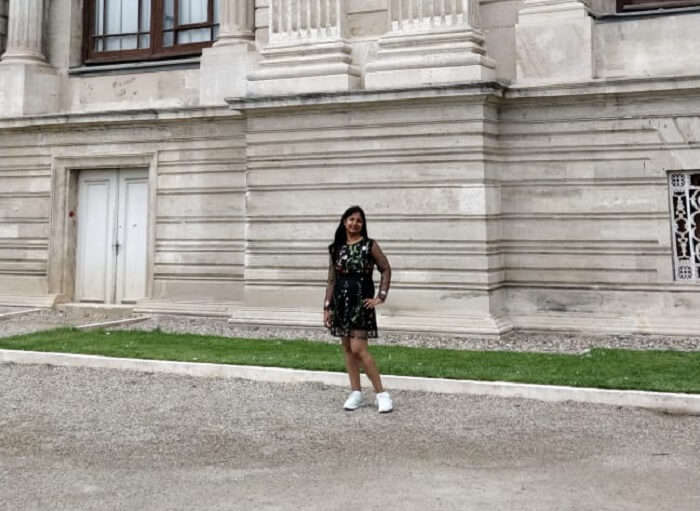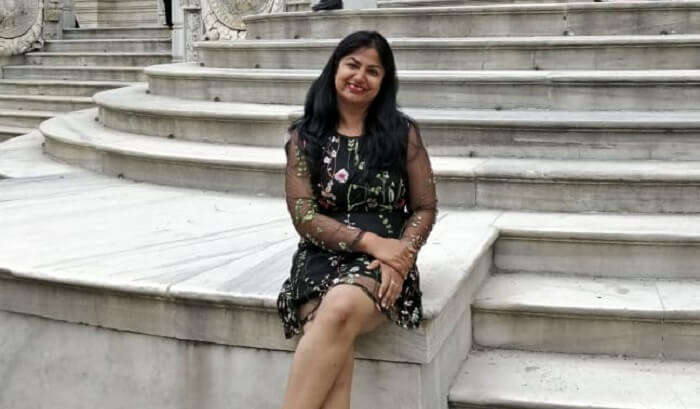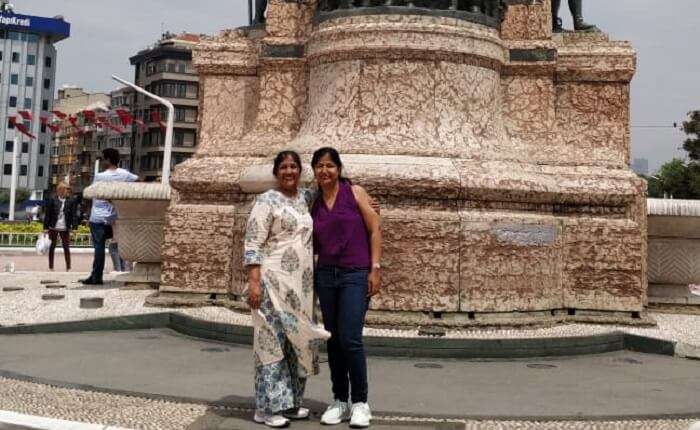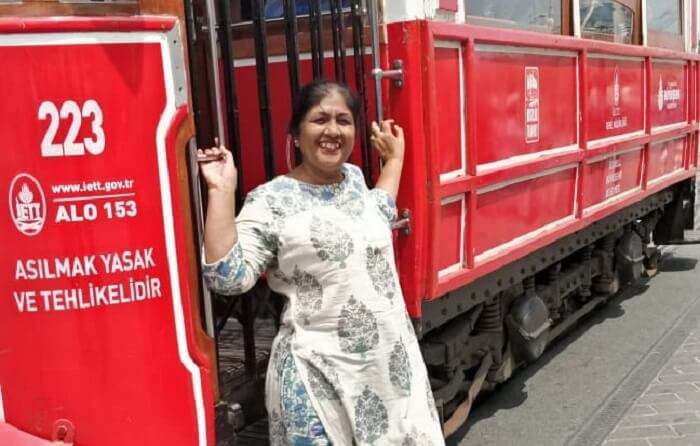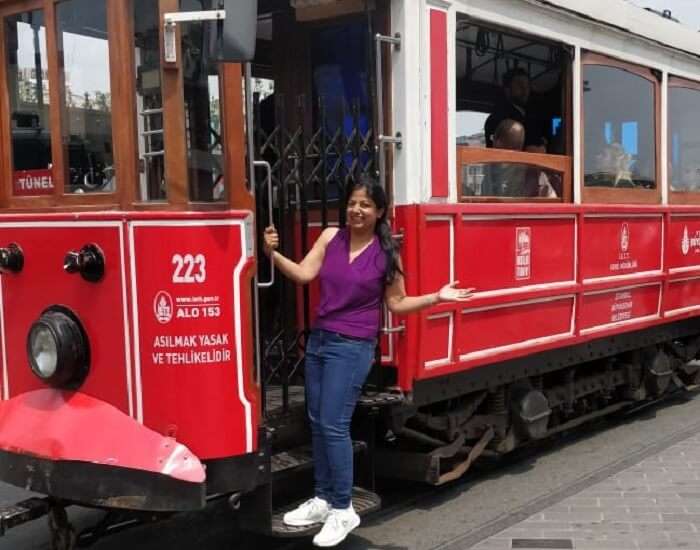 You don't get to see a palace like this anywhere else in the world, where you feel like you are actually taking a look at the king's lifestyle. Dolmabahce is a beautiful palace surrounded by sea on one side and land on another. Though palaces of such grandeur in terms of size and class can be found in many countries all around the world the beauty of Dolmabahce lies in the fact that it's exactly the same even today. Every room in the palace has been preserved with the same furniture, upholstery and more than existed at Sultan's time which made us feel the richness, luxury and grandeur even after so many years.
8 Best Homestays In Turkey That'll Help You Experience Every Bit Of The Turkish Culture
Tips For Planning A Family Trip To Turkey
Plan your itinerary in advance as the domestic flight & hotel rates can go up.
When in Istanbul stay at Taksim so you'll be near to the good places to eat & shop.
If you want to experience Hot air balloon ride, book it while booking the trip, the price goes up as the date approaches & there's a lot of black marketing for the ride.
Try the Turkish ice cream for sure
Don't buy anything from the factories that tour operators take you to, they are much more expensive than market rates.
Snowboarding In Turkey: For An Ultimate Snowy Adventure Amidst The Serene Alpines
Turkey is a unique destination and an amazing place where cultures come together. It's trans-continental not only in terms of location but also its lifestyle and culture and the best destination for those who love to know more about and explore history. So, if you loved reading about Sharuti and her mother's trip, spend relaxing 7 days in Turkey to have the time of your life!
Common Queries For A Trip To Turkey
Is Turkey good for family holidays?
The short and simple answer is yes, it is. Visiting Turkey is pretty safe and might turn out one of your best experiences.
What should I wear in Turkey?
You can wear whatever you feel comfortable in. Just be careful not to wear shorts when you are visiting a mosque.
Are there good options for food in Turkey?
We are both vegetarians and good vegetarian food is easily available in Turkey. French fries, potato cutlets, pizza, pasta and more can be found easily. We had amazing pizza at some places.