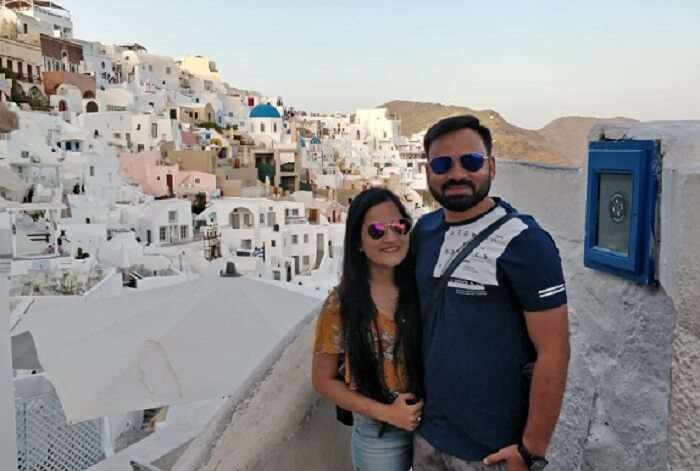 The land of beautiful beaches, high mountains, and rich history, Greece bewitches travelers to the wide open skies and palm-fringed beaches. The country is full of attractions for people to visit and thrilling sights that will leave one simply star struck. Be it a walk down the cobbled streets or enjoying the sunset by the beach, there's no place like Greece! Rishi and his wife had the same thought when they decided on this fantastic honeymoon for 8 days in Greece.
Since it was our honeymoon trip, we wanted to visit one of the best romantic destinations and when we talk of romance, what can be better than a honeymoon trip to Greece, one of the most visited nations of the world. The majestic white and blue scenic beauty of Greece and the serenity of Santorini Island was one of the major reasons for us to plan a trip to Greece. And what we experienced there was absolutely worth it, the scenes were as beautiful as the postcards.
Details Of Our Honeymoon Trip To Greece
Trip Type: Honeymoon trip
Cost: INR 2,43,699.7
No. Of People: 2 Adults
Duration: 7 Nights and 8 Days
Inclusions: VISA Assistance, Airport Transfers
Exclusions: Breakfast, Lunch, Dinner, VISA fees, Airfare, Government Taxes/VAT/ Service Charges, Travel Insurance, Sightseeing, Transfers, City taxes on hotels
Special 'Europe Tour For Couples' Itinerary
Day 1: Arrival in Athens
Day 2: Day at leisure in Athens
Day 3: Arrival in Mykonos
Day 4: Day at leisure Mykonos
Day 5: Arrival in Santorini
Day 6: Santorini Volcanic Islands Cruise
Day 7: Day at leisure in Santorini
Day 8: Departure back home
Suggested Read: Greece In July 2019: A Guide To Witness The Country Spreading Its Charm
Weather In Europe In April
We went to Greece for our honeymoon at the end of the month of April and we felt that it was the best time to visit Europe in general with summers just kicking in. We experienced pleasant and mild weather with a temperature of approximately 20 degree Celsius in Greece. We were extremely grateful to have experienced the awesome weather in Greece which made our 8 days in Greece all the more romantic.
Must Read: These Greece Travel Tips Are All You Need To Turn Your Vacation Into A Delight
Things To Do In 8 Days In Greece That Made Our Trip Blissful
1. Athens – Grunge And Grace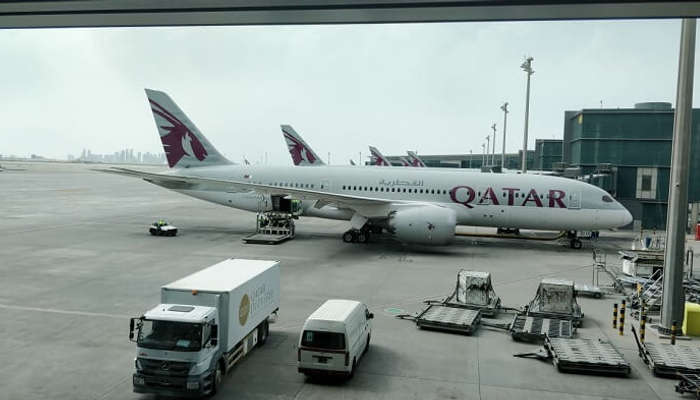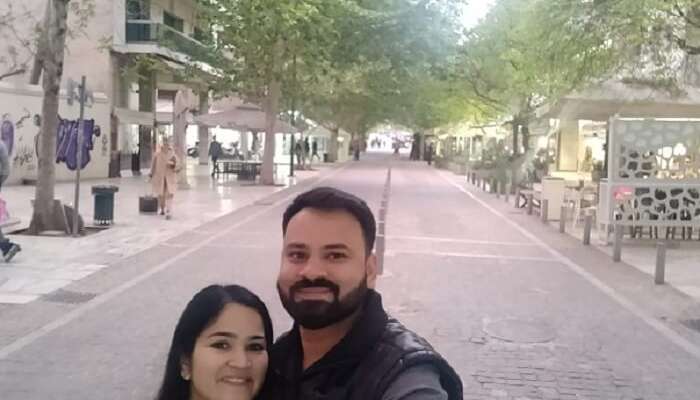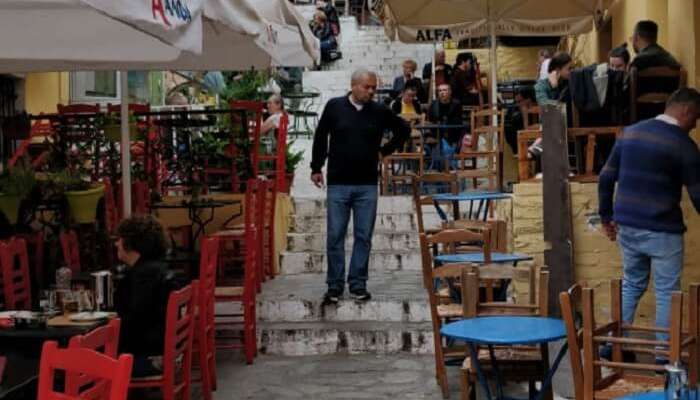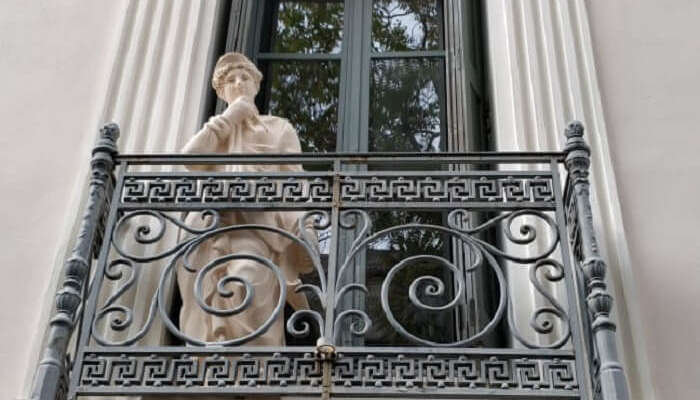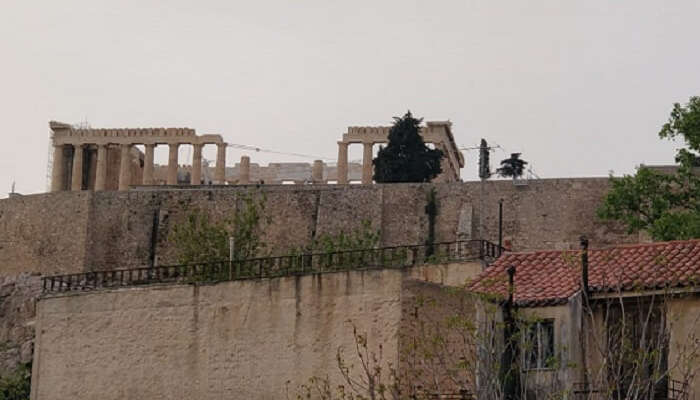 Day 1 and Day 2 of our honeymoon trip to Europe were all about exploring Athens. We got ready, had a wonderful breakfast at the hotel and took off per our agenda. The best highlight of the day was visiting the Acropolis Museum. The exhibition space tells the story of the life on the Athenian Acropolis and consists of ruins from pre-historic times. Parthenon Gallery occupies the top floor of the museum which offers a 360-degree panoramic view of the modern Athens. Later, we went shopping down the street market in Athens and bought some souvenirs. The beautiful city makes you familiar with the history of Greece.
2. Mykonos – All About Romantic Sunsets & Dazzling Panoramas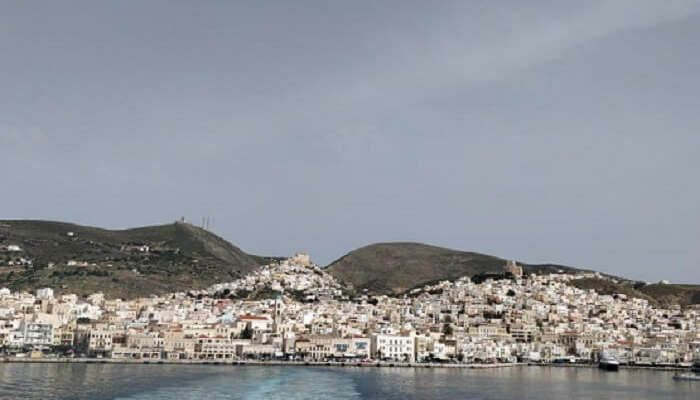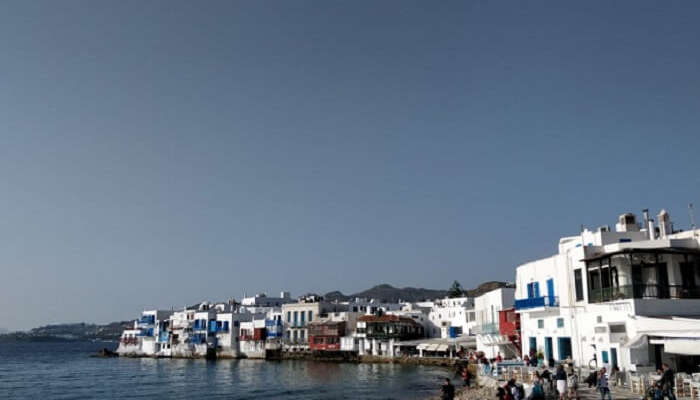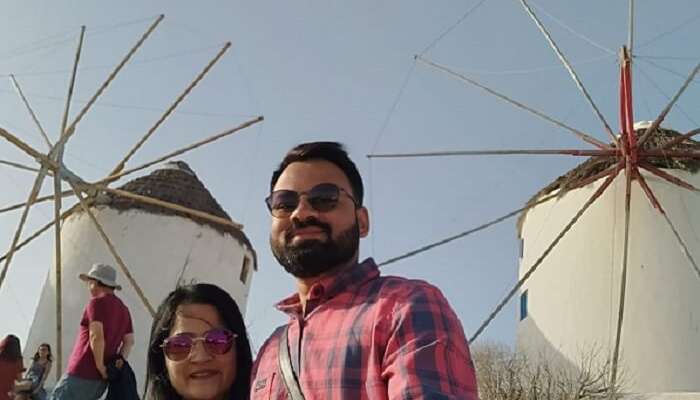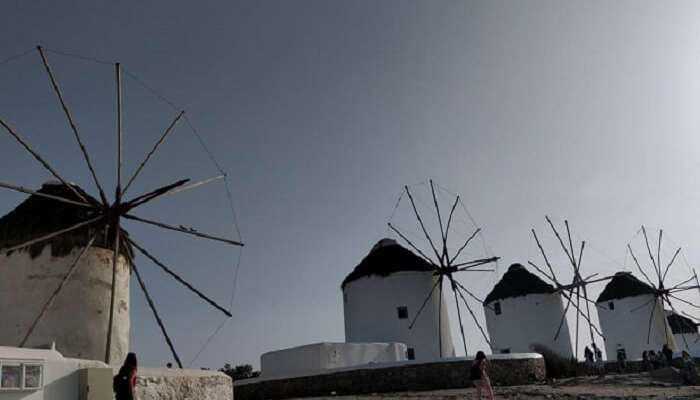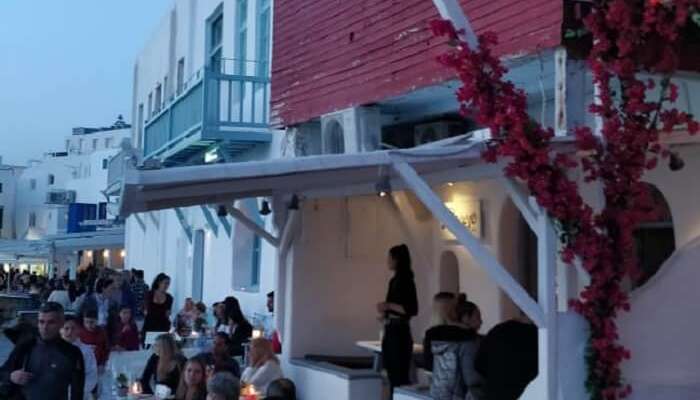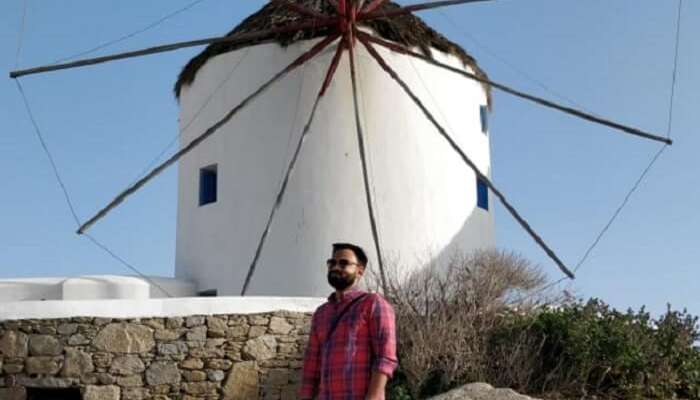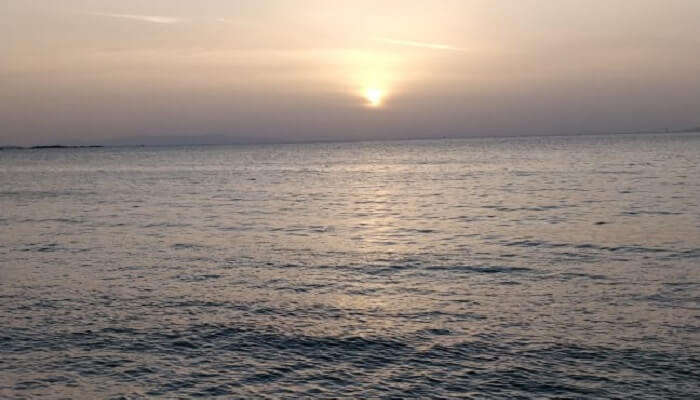 Day 4 had flavors of Mykonos written all over it. After getting ready, we had a sumptuous breakfast at our hotel and then headed for exploring the old town of Mykonos. We felt that it was the best time to visit Europe as the city was not much crowded and we got to explore the city at our own pace. Mykonos had the beauty of Greece written all over with majestic colours white and blue all over the place. We took a walking tour of the old town and experienced the vibrant culture . The streets of Mykonos and sunset scenes from Little Venice were extremely picturesque and with dusk the nightlife started to pick up pace, which was full of fun.
Suggested Read: Greece Nightlife: A Guide Through The Lit Streets Of The Country Beyond Its White Buildings
3. Santorini – Settling For No Less Than An Island Tour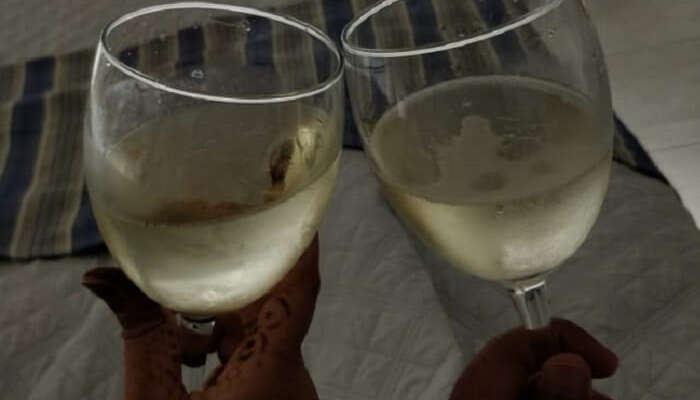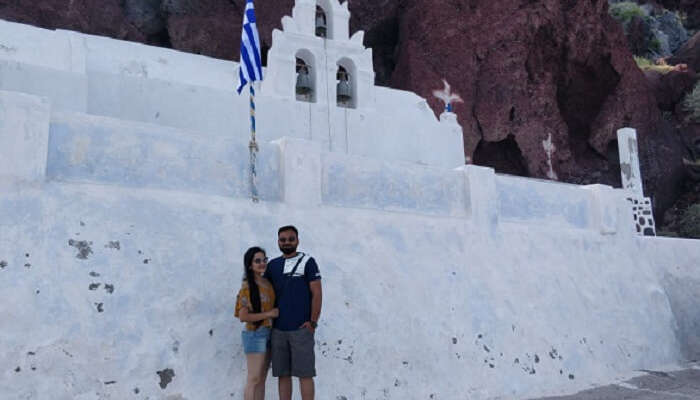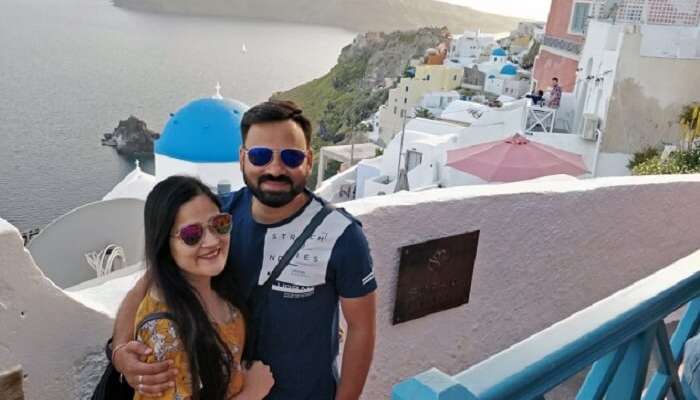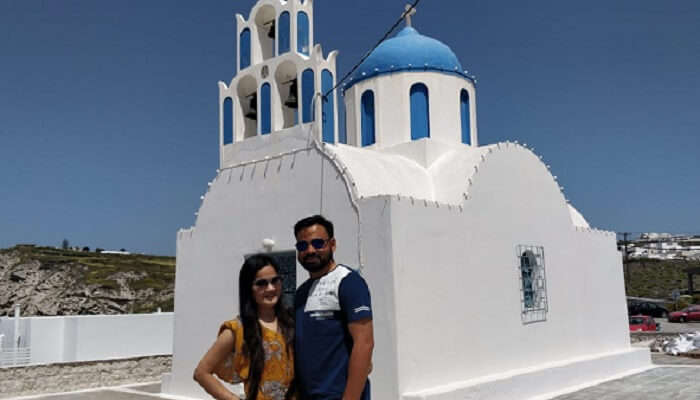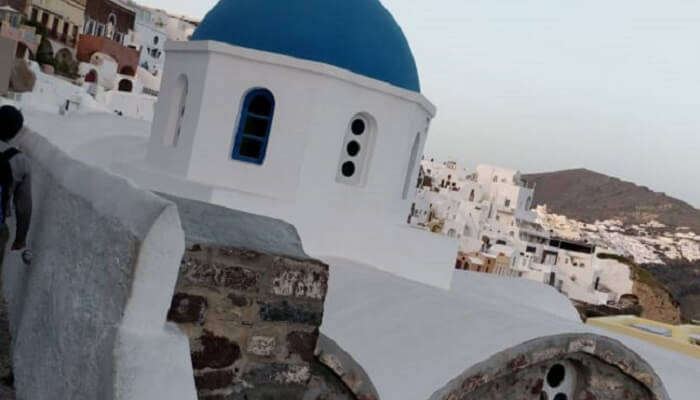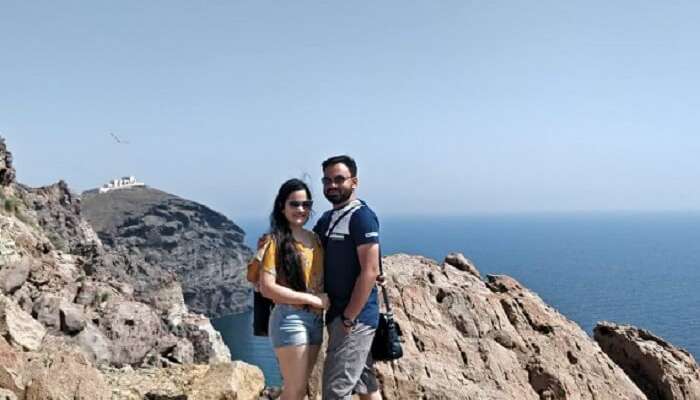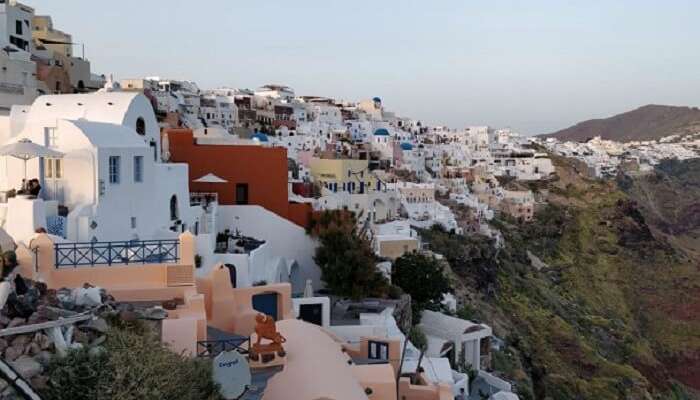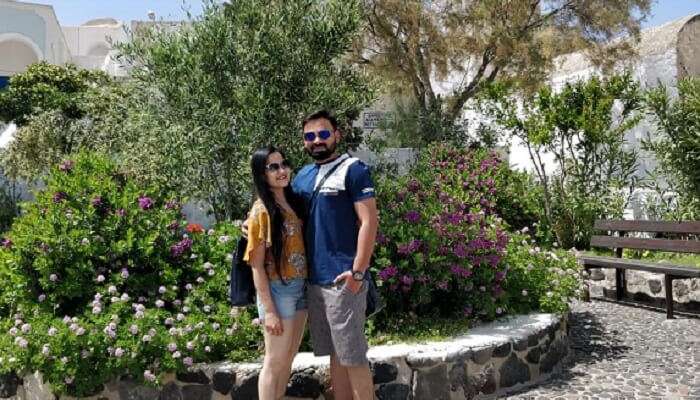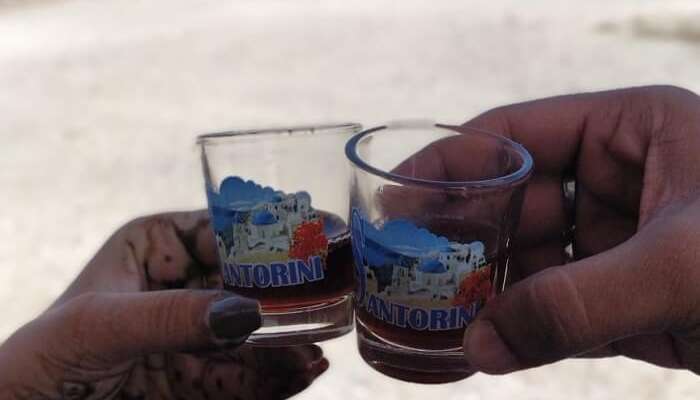 For day 6, we booked a private city tour of Santorini on our own and luckily it was Easter Sunday. We toured the entire town of Santorini wherein we visited various places such as Monastery of Profitis Ilias, walking down a village, touring a vineyard, wine tasting, visiting red beach, bathing at black beach and watching the sunset at Oia. On our Santorini Island honeymoon or as we like to call it, we had the chance to visit the homes of some local people as well who were celebrating Easter and we joined the festivities. During the night, we took a walk down the streets of town Fira and enjoyed a wonderful dinner. It was a day full of exploring the beauty of Santorini and the entire day was a highlight in itself.
4. Thirassia – Sailing Through The City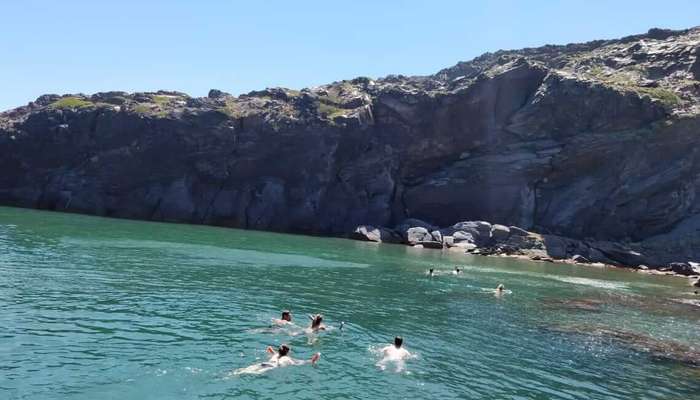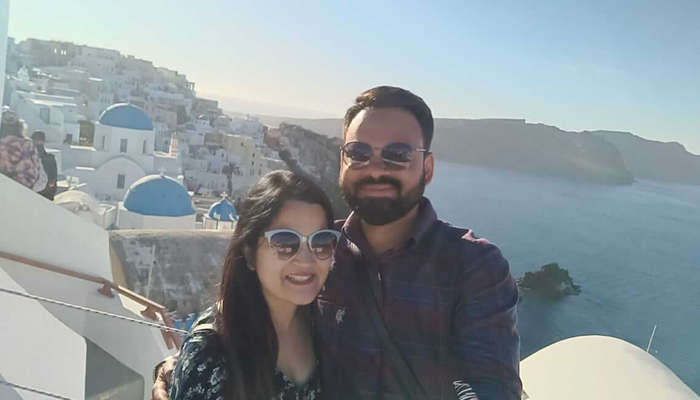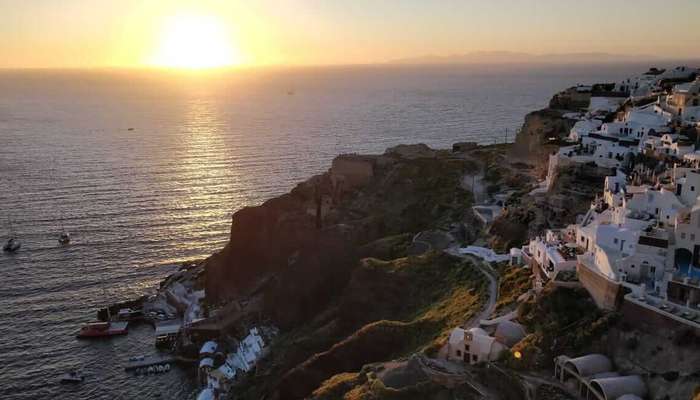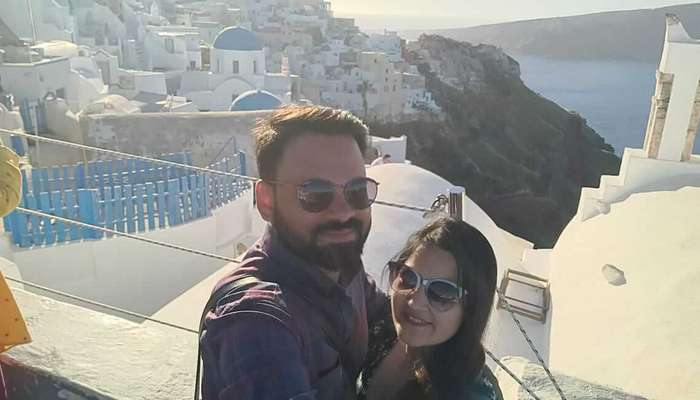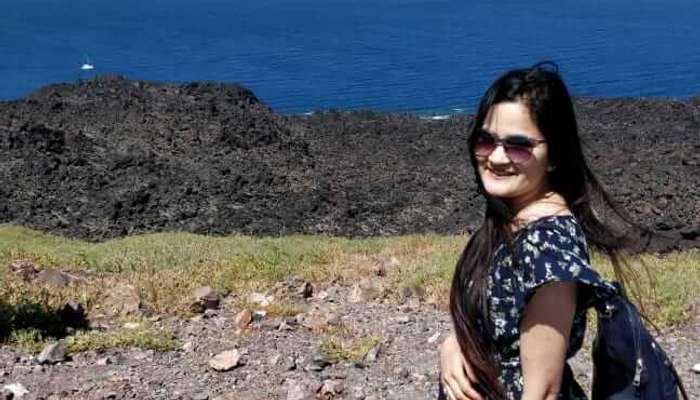 On day 7, we took the boat tour which included tour to the volcano island, swimming in hot springs and visit to island of Thirassia and then walking down the village of Oia. The most beautiful attraction was the village of Oia and then watching the sunset from the castle. The white and blue chapels were majestic to the eyes and were as beautiful as in postcards. The volcanic tour was also great as we got to experience an active volcano, it was a wonderful experience amidst nature.
Food In Greece
Both, me and my wife are vegetarians, so a bit of hassle was expected with Pork and Lamb being the main food of Greece. However, we didn't have many challenges and found the dairy products to be very good as Greece is famous for same. We had good vegetarian breakfast options as well in all the hotels we stayed so it wasn't much of an issue. Taste of Greek food is predominantly sweet and not spice dominant as the case with Indian food.
Suggested Read: Road Trips In Greece 2019: It Is Time To Hit The Roads And See It All!
About Greek People And Their Hospitality
Within Greece, we went to Athens, Mykonos & Santorini. People in Greece were very friendly and helpful. With tourism being one of the major modes of income in Greece, people there understand the value of tourists and treat them very well. We were very impressed with the hospitality of all the hotels we stayed in at all three locations, especially Mykonos Princess Hotel, where the staff was very friendly and helpful.
Some Europe Travel Tips Before You Set Off On Your Honeymoon
Do not spend the majority of the time in Athens (if you are not a huge fan of history), if you are then visiting the archeological site of Acropolis is a great option.
We stayed at Mykonos Princess hotel in Mykonos and I can say it is one of the best properties we have stayed in till date along with the hospitality of staff, in case it falls within your budget, please stay at Mykonos Princess hotel.
Please take ferry rides from Athens to Mykonos / Santorini, the experience is well worthy along with the magnificent clean waters of sea.
For Santorini, please enjoy the beautiful sunset at Oia, take a walk down the beautiful streets of villages, visit to Volcano and bathe in the clean waters of black beach if you are willing to spend 8 days in Greece.
Please note that taxis in Athens operate according to meter, however in Mykonos and Santorini, they charge a flat price basis upon your destination. So, please be careful of that. Also, taxi drivers do not accept card payments, so please carry necessary cash for the same.
Our Experience With TravelTriangle
We got in touch with PickYourTrail through Travel Triangle and booked one among the European trips for couples, for our honeymoon trip to Greece through them. Right from the beginning, the staff was very friendly in their behavior and did revisions in the itinerary per our needs. They were also well informed of the places we visited and provided recommendations on what could be done to make the trip better. Everything was hassle free from bookings to visa process and they provided all the necessary visa support as well. I would especially like to call out to their support team which is in touch with you through Telegram app while you're on the trip. They kept us well informed of the upcoming day's schedule while we were spending our 8 days in Greece and also provided useful recommendations for the leisure time. Overall, we had a wonderful experience and special thanks to Harish, Agni, Badri, and Krishna.
Common Queries While Traveling To Europe
Q1. How do you plan a European honeymoon on a budget?
I would say we pretty much covered everything within the budget. With your trip being a honeymoon travel, you can choose to stay at any luxurious property in one of the cities of Greece and the rest of the accommodations can be budget-friendly. You can also find affordable properties with an attached hot tub / Jacuzzi. You can also shortlist the major tourist attractions in all the cities and travel through local transport.
Q2. Where do couples stay in Santorini?
Santorini is the best place for honeymoon travelers and couples. Oia or Imerovigli are two of the most romantic towns in city. If you are looking for serene views then Fira and Firostefani offer wonderful views too. For shopping in Santorini, you can stay at an accommodation in Fira.
Q3. What all can you buy while shopping in Europe?
We did buy souvenirs from all the cities we visited and also bought the famous wine of Santorini, we did some accessories and clothing shopping from Athens and I must say the quality was pretty good. Shopkeepers were also good. We would suggest people to buy leather clothing and accessories from there and also the famous wine of Santorini.
Q4. Is Santorini safe for females at night?
Yes, Santorini is safe for every kind of traveler. Couples as well as females can enjoy the nightlife of the city at their own pace.
Further Read: Top 20 Places To Visit In Greece In 2019 For A Perfect Mediterranean Vacation
Whether it is the buzzing nightlife of Mykonos or the beautiful buildings of Santornini, a holiday in Greece is something you'll cherish for a lifetime. Indulge in art, culture, music, history and so much more at this fantastic destination. If you want to want to enjoy a fabulous holiday here, customize your own Greece itinerary from TravelTriangle!
Comments
comments