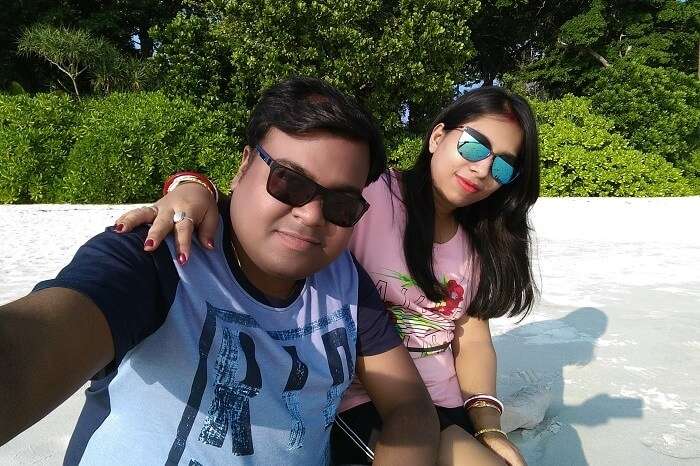 Travel to my wife and I is all about getting away from the hectic schedules, grind, and all the bustles of daily life. And since, this was going to be our most special trip, our honeymoon, our expectations from our destination was sky high. Thankfully, our honeymoon trip to Andaman, exceeded it.
After hearing good things about Andaman, my wife and I decided to go for it and began searching for suitable honeymoon packages to Andaman. And this is when TravelTriangle was presented to us via internet. After finding out they offered personalized honeymoon packages, we raised a request for the same.
We soon received a call from their representative and he after understanding all our requirements, connected us to various travel agents onboard. Later, after selecting the best package and quote, we soon finalized our trip, completed our formalities and were now sorted when it came to our Andaman honeymoon planning.
Details of our honeymoon trip to Andaman
Cost: INR 36900
Duration: 5 Nights 6 Days
Trip Type: Honeymoon
Inclusions: Hotel, Transfers, Breakfast, Sightseeing, Water activities
Exclusions: Flights and personal expenses
Day 1: Port Blair – Here we come, Andaman!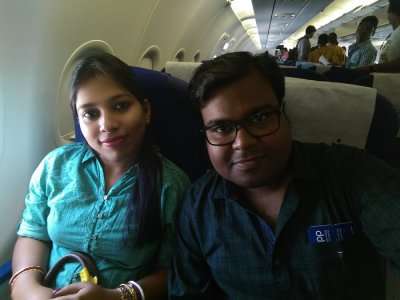 Best Attractions To See On A Honeymoon Trip To Andaman
Our honeymoon trip started with flight on the Valentine's Day early morning from Kolkata to Port Blair. Upon landing, we were well received by the agent's representative, Rahul at the airport, who later assisted and dropped us to our pre booked hotel.
To be honest, the choice of the hotel wasn't very good since we were not served breakfast as they informed us that it was finished ( it was 9:30 am only).
Later, we took some rest and then ventured out for lunch at a nearby restaurant. Post lunch, our cab arrived (on time) and it was now time for sightseeing. We were taken to Corbyn's Cove beach and the weather meanwhile had become awesome. It was during this time that we realized that choosing Andaman as our honeymoon destination was a really good decision. Later post a wonderful Cove beach visit, we proceeded towards our next stop, Cellular Jail where we went on to witness the amazing Light and Sound Show depicting the history of the place. It was a delightful experience post which we were dropped back to our hotel.
Day 2: Havelock – Witnessing magic in Radhanagar Beach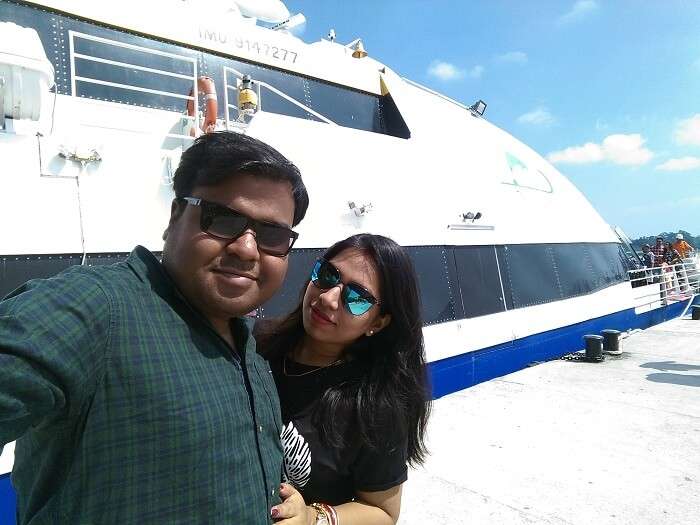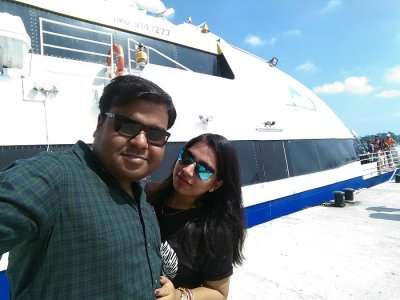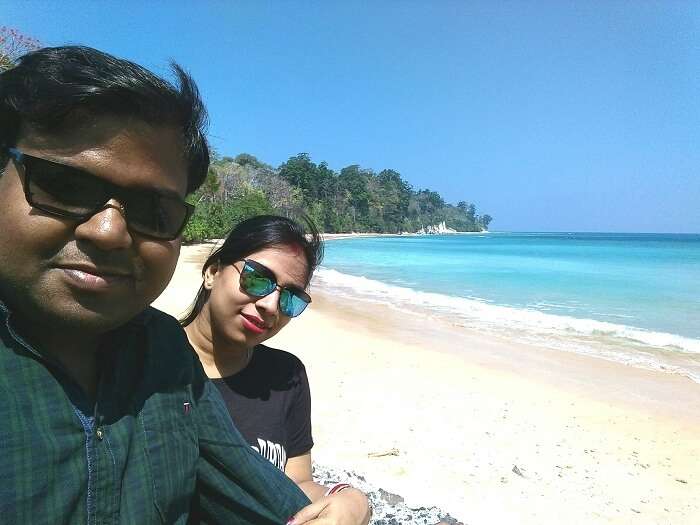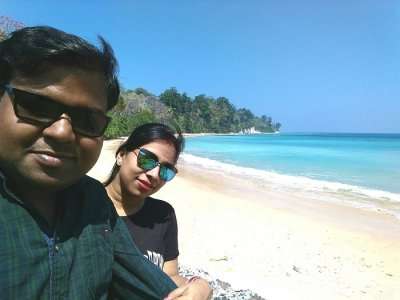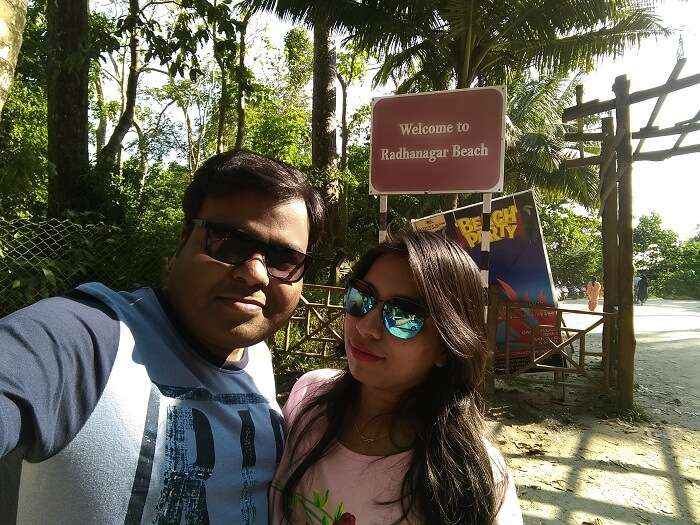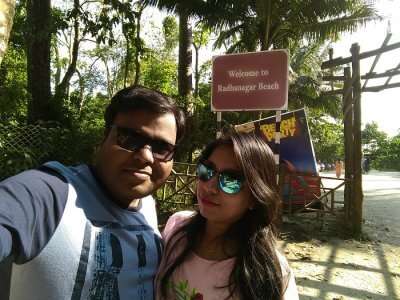 Family Trip To Andaman: A Mountain Girl & Her Girl Gang Venture Into The Land Of Beaches
Today, after breakfast, we departed from Port Blair and proceeded towards Havelock Island on a cruise. This was my first experience onboard and it truly felt surreal. Both my wife and I had a great time here. Upon reaching Havelock, we were once again greeted by the agent's representative and transferred to our hotel.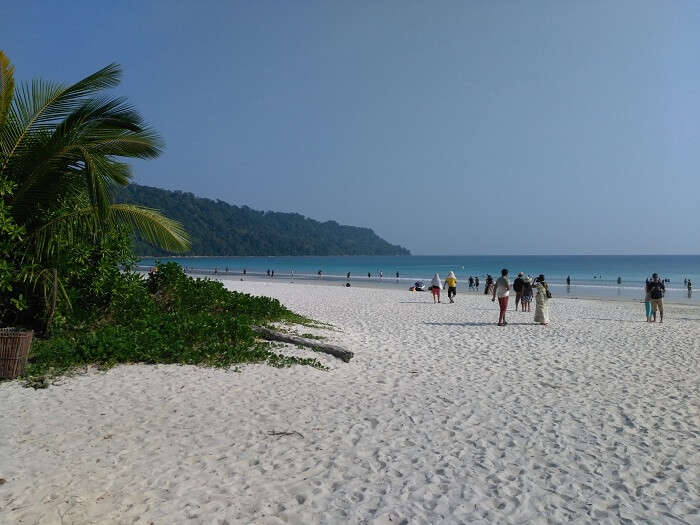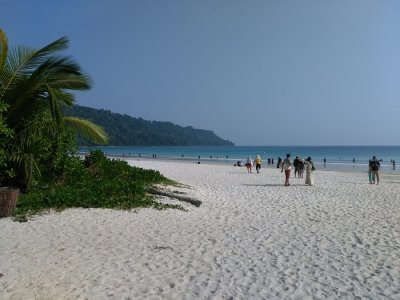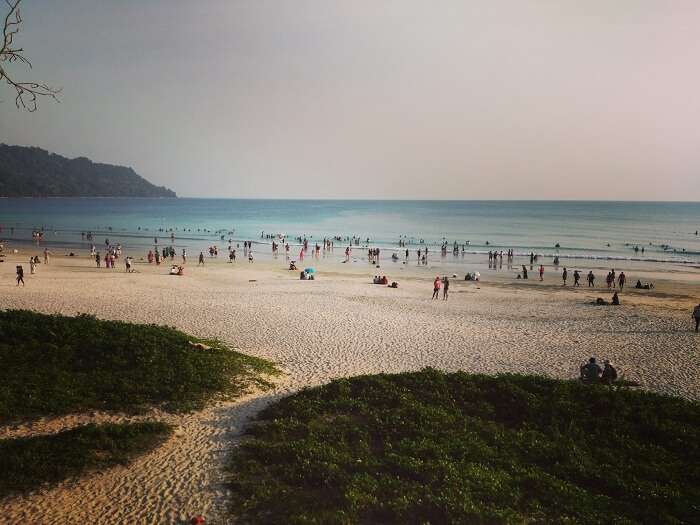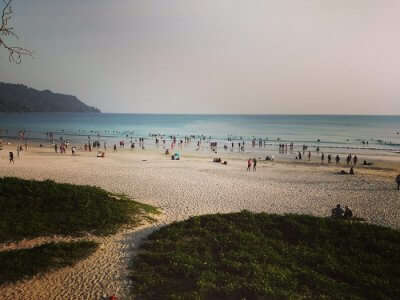 6 Neil Island Hotels & Resorts For An Exotic Vacation In Andaman
After resting for a while and lunch, we visited Radhanagar Beach and boy, it was a sight to behold. Experiencing this paradise truly made us understand why this is one of the best beaches in Asia and being here truly rejuvenated us. The clean white sand and overall beautiful and tranquil ambience of this beach completely won us over – so much so that we would forever remember this little piece of paradise on earth.
We ended the day overlooking a beautiful beachy sunset and later came back to our resort. The food this time was pretty good!
Day 3: Havelock – A day full of adventure!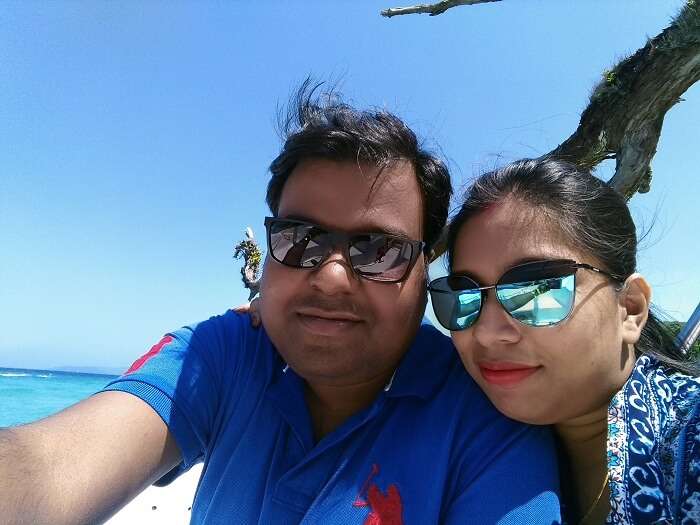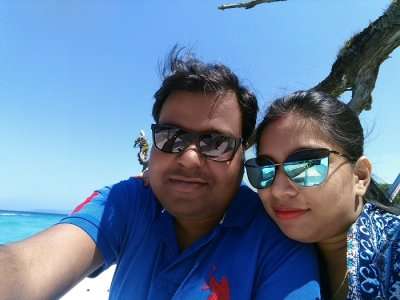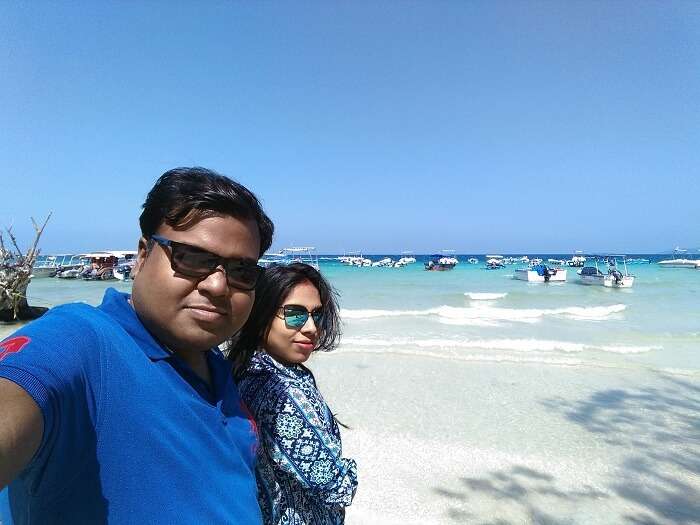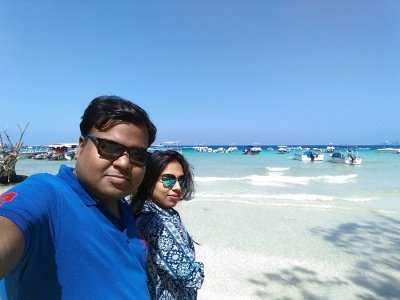 Today, we were to visit the famous Elephanta Beach and thus started from the resort early in the morning. On our way, we had breakfast at an eatery nearby to our speedboat post which we boarded the boat.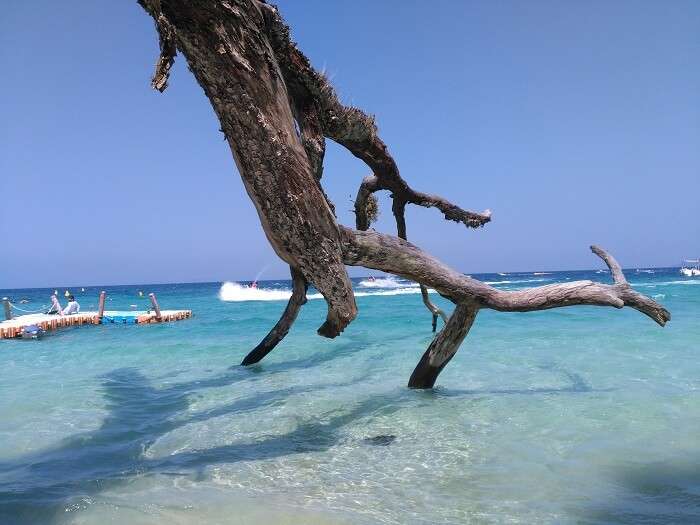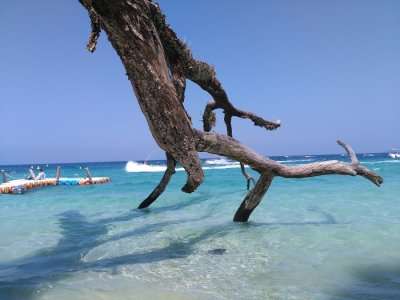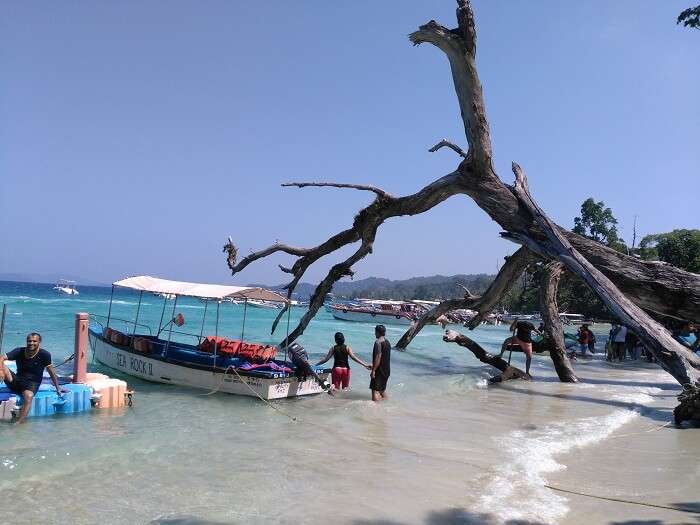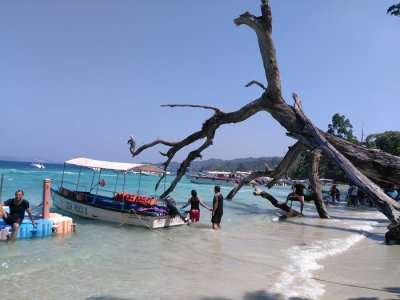 8 Best Cruises To Andaman In 2022: Guide To Fares And Ferries From Kolkata, Chennai And Vizag!
To be honest, the speedboat experience was thrilling beyond imagination. The blue waters, cool morning breeze, and the music on the boat added to the whole surreal vibe. And by the time, we reached the Elephanta Caves, we were more than rejuvenated.
Our guide on the beach briefed us about all the water activities, safety measures, and recreation we could indulge in here.
This was the first time we did snorkeling (complimentary with the package) and it was the best part of the whole trip. The water was crystal clear and we could see the marine life from so close that it almost felt out of the world.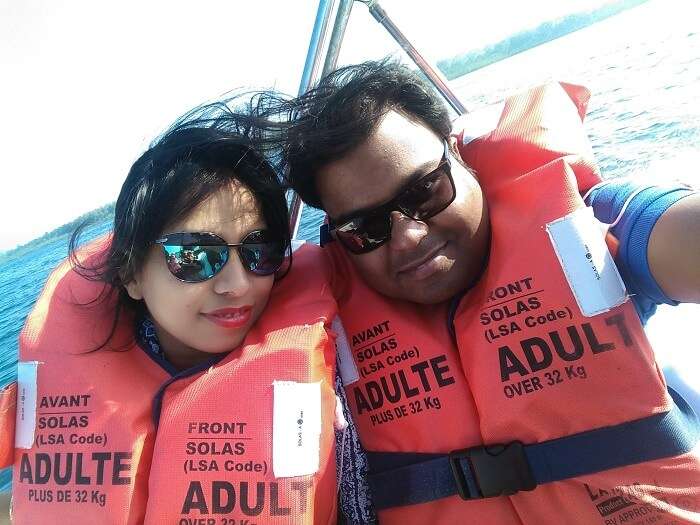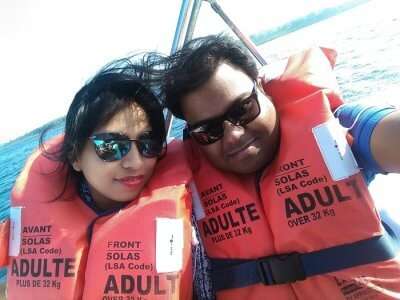 We stayed here for two hours post which we were transferred back to our resort.
Later in the evening, we went out to visit the Kalapathar Beach and throughout the journey, our driver was extremely courteous and filling us with fun facts about all kinds of place around us.
The sunset at Kalapathar Beach was mesmerizing and we later returned to our hotel with another picture in our minds that would forever stay with us.
Day 4: Neil Island – Surreal experiences at Neil Island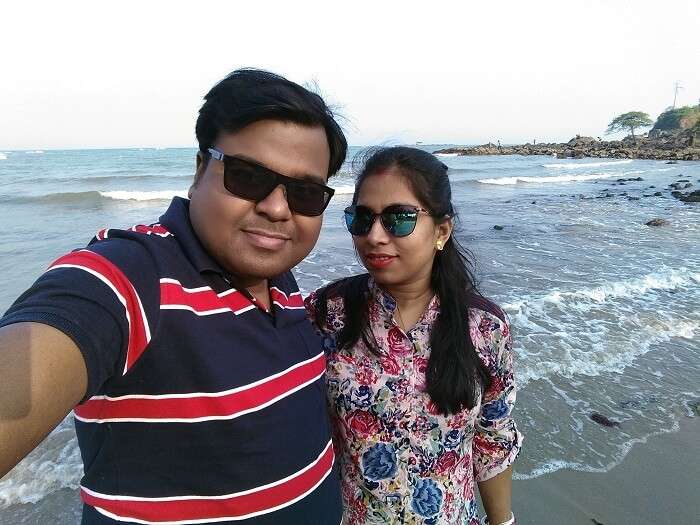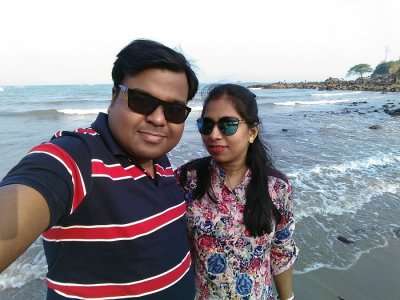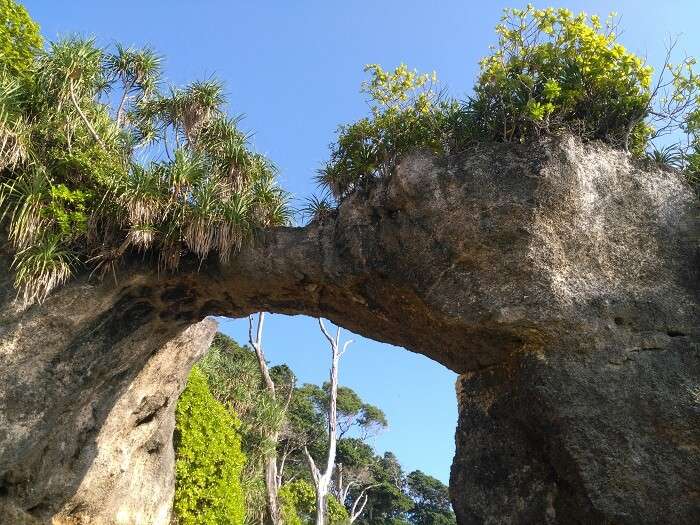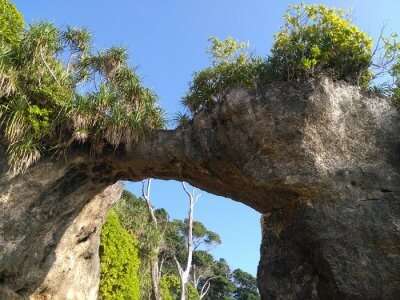 Another day, another beautiful island of Andaman and this time, it was called Neil Island. We started early in the morning to board our cruise and onboard, met a French guy who was on a holiday for two months to explore India. Upon arrival at Neil Island from Havelock, we were warmly received by the agent's representative. He transferred us to a hotel where we checked into our room which had a private beach. But since there was some problem in the room regarding electricity, the hotel manager immediately upgraded us to a deluxe room (at no charge) which was even better than our previous one.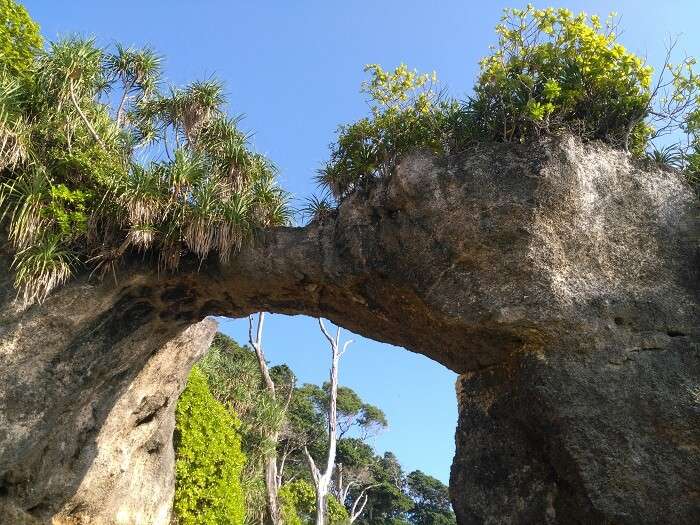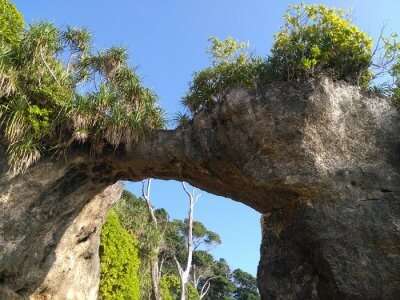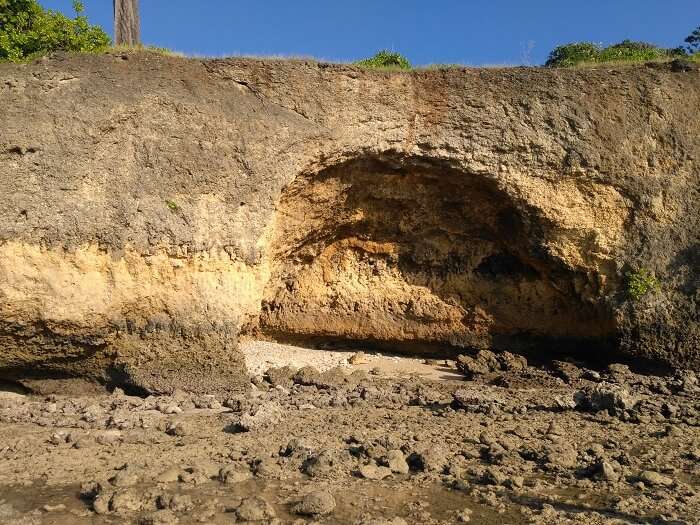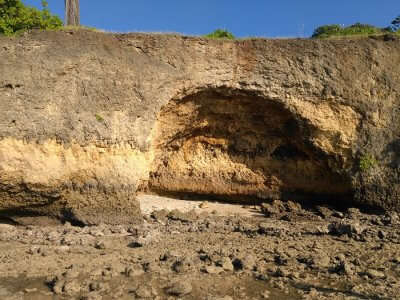 Post lunch we visited the Natural Bridge in Lakshmanpur – II Beach and it was breathtaking. Unfortunately since this visit was not part of our package, we had to shell out some extra bucks but the experience was totally worth it. Next destination was Lakshmanpur Beach and here too, the white sand, blue waters and sunset view completely mesmerized us.
13 Top Sea-Facing And Beach Resorts In Port Blair, Andaman In 2022
Our day ended with dinner back at the resort.
Day 5: Port Blair – Back to square one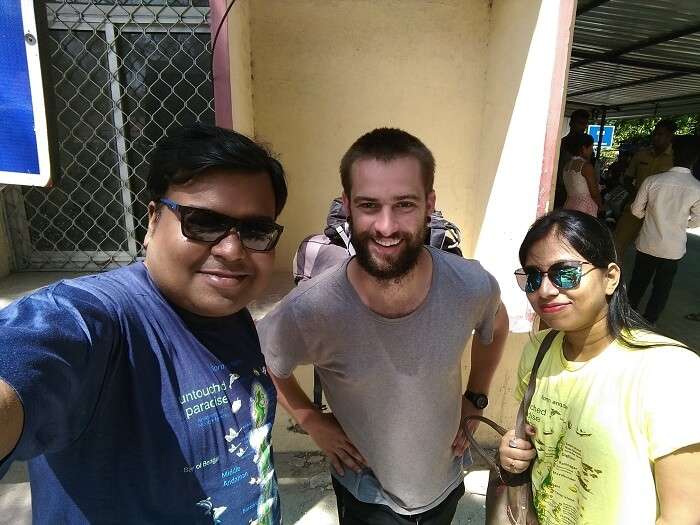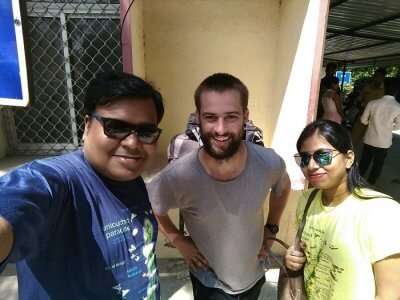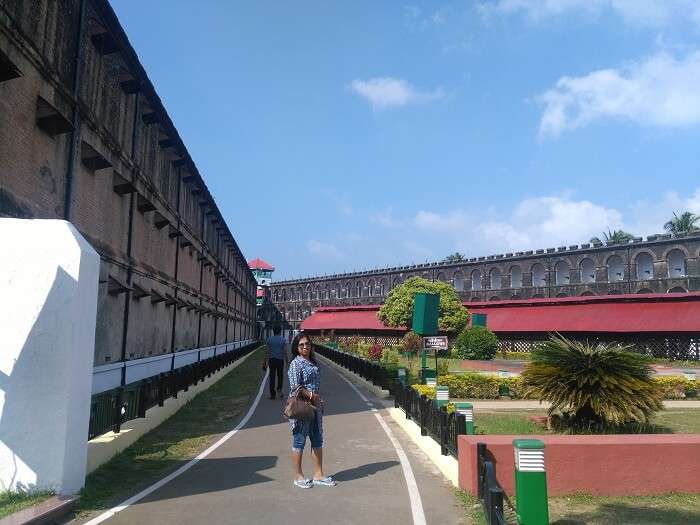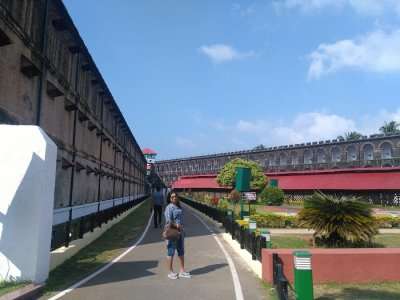 We were transferred back to Port Blair today and on our way back, once again met our French friend and had a good chat with him while waiting for the cruise.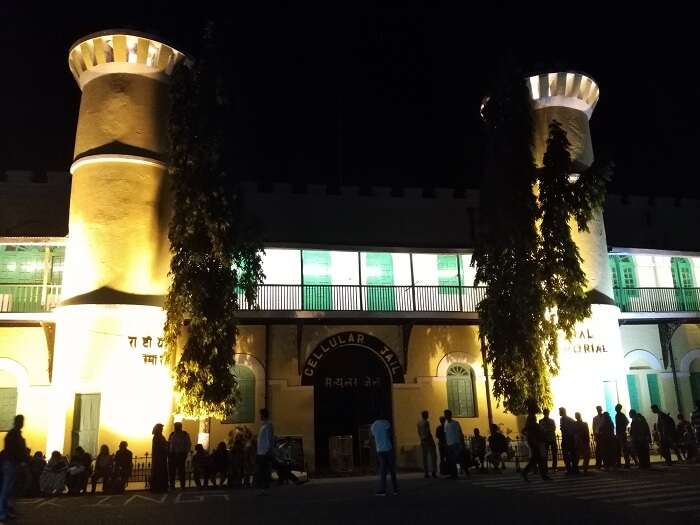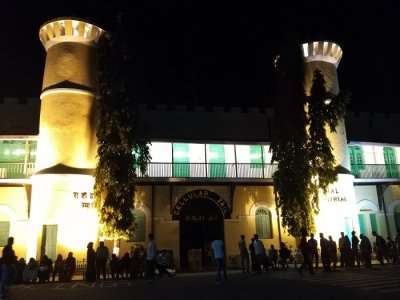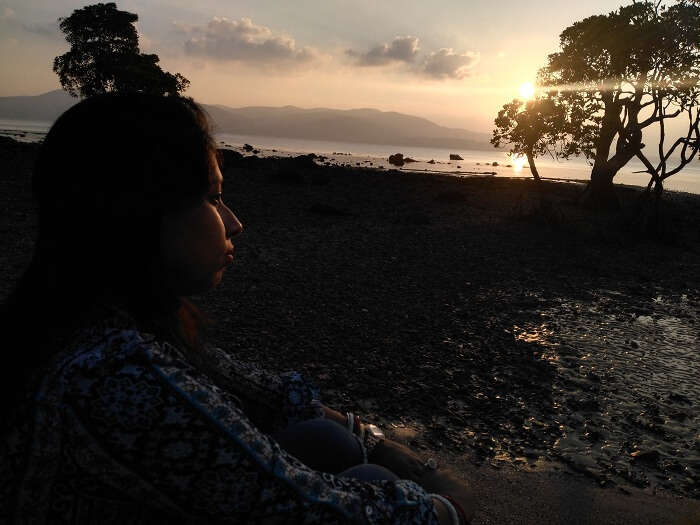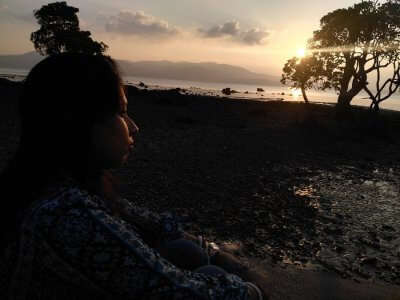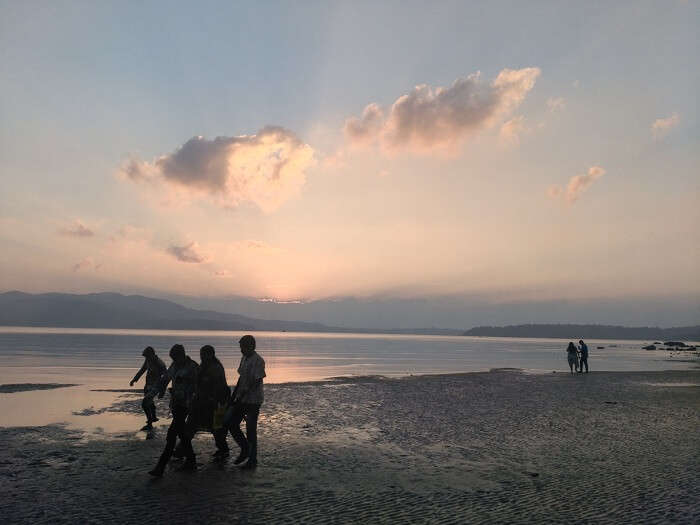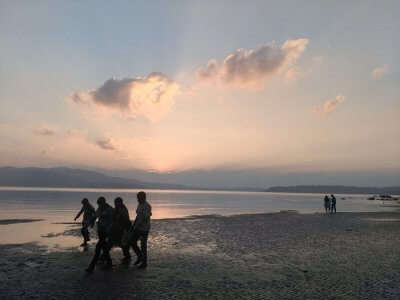 Upon reaching Port Blair, we checked into our hotel, had lunch at a nearby restaurant and proceeded to visit the Cellular Jail again since last time we could not go inside its cells. It was truly a profound experience to imagine the kind of struggle our freedom fighter would have gone through here and the whole activity kind of had a deep impact on us. Then we went to Chidiya Tapu to see the sunset and believe me when I say this, it is one of the best places in Andaman to witness the sun go down.
Day 6: We shall always remember you, Andaman!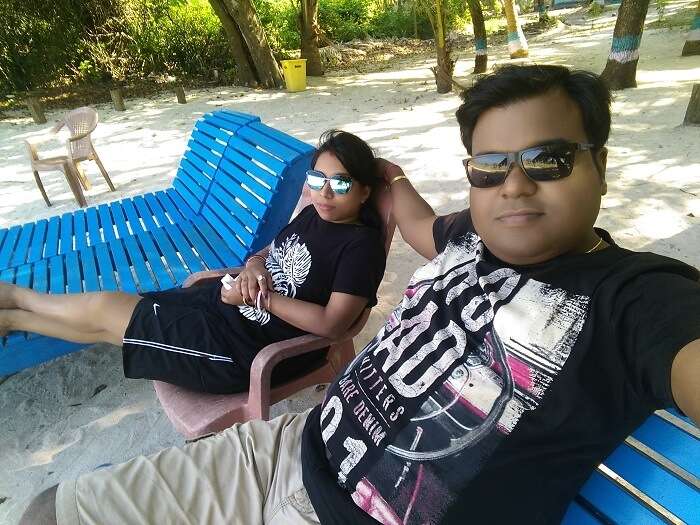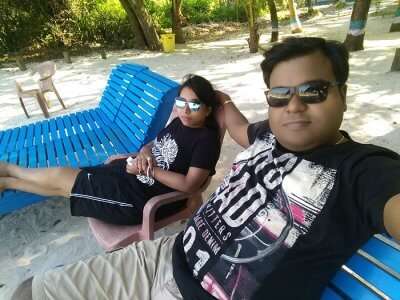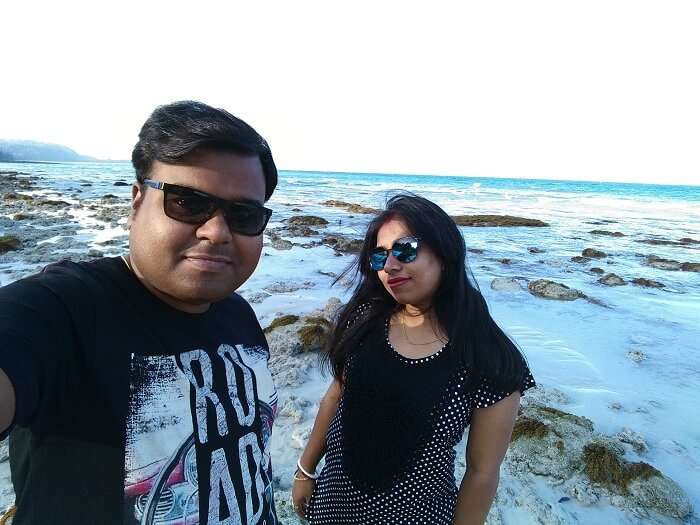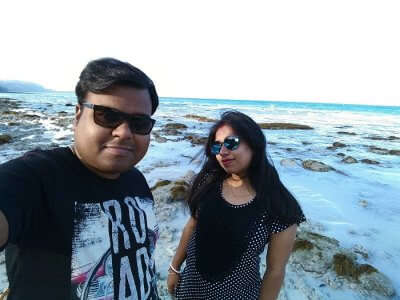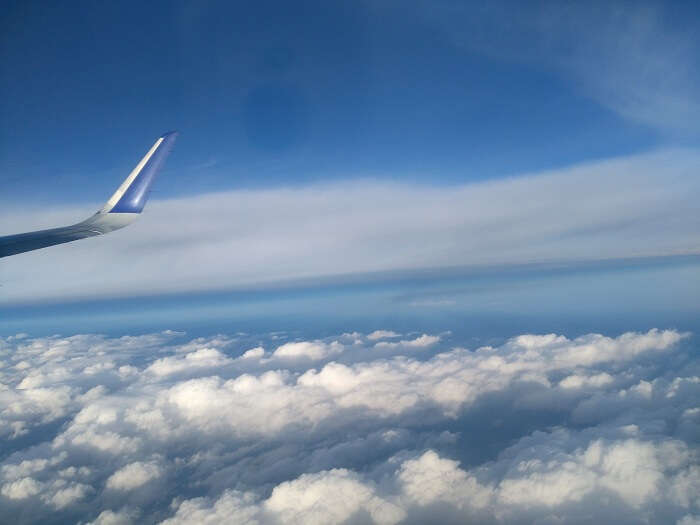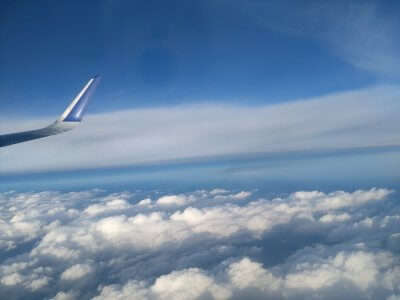 28 Honeymoon Places In Andaman Couples Can't Afford To Miss In 2022!
Finally, after breakfast today, our tour guide dropped us at the airport and our journey came to an end on a happy note.
Going on a honeymoon trip to Andaman was one of the best decision we ever took for the kind of beauty, nature, and hospitality that we experienced here could not have been matched by any other destination.
I would also like to thank Andaman Yatra and Travel Triangle for giving and organizing such a beautiful trip for us.
High Points: Visit to Elephanta beach and Radhanagar beach was amazing
Low Points: Some of the best places were not included in the package and could have been part of the package
Tips for travelers: Just be on time during the tour to enjoy all the places planned in your package
Loved their mesmerizing Andaman honeymoon? Well, TravelTriangle can plan one for you too! Simply select an Andaman Honeymoon Package and enjoy a personalized holiday like never before!
Common Queries You May Have About Andaman
Is Andaman a good place for honeymoon?
The scenic beaches, rich historical sites, gorgeous islands, breathtaking cruise tours, toothsome seafood, and wildlife spots all together make Andaman a great honeymoon destination. With so much to see and do there, you can easily pick experiences to tick off together during your vacation.
How much does a honeymoon to Andaman cost?
A honeymoon trip to Andaman costs between INR 15,000 to 50,000 per person for an average of 4 to 5 days (most times excluding airfare). However, you can completely customize your Andaman honeymoon itinerary and get it planned as per your budget and interests.
Is alcohol allowed in Andaman?
Andaman is not a dry area which means alcohol is allowed on the island. It is easily available in both restaurants and government owned shops there.
Which is better Goa or Andaman?
Both Goa and Andaman are amazing destinations for a romantic beach vacation even though most online forums say Goa isn't. While Andaman's already famous for its romantic atmosphere, there are a lot of hidden places or lesser known gems in Goa too that are perfect for that much-needed romantic escape.
What is the ideal duration for an Andaman honeymoon?
An ideal duration for a honeymoon trip to Andaman is around 4 to 5 days so that you can go island hopping, explore the grandeur of its historical sites, and witness its beautiful coral reefs during diving experiences.
Which is the best season to visit Andaman?
While Andaman can be visited throughout the year, the best season is considered to be between October and May since the weather is pleasant and the skies are clear. However, you can also plan your trip during the off season and enjoy everything at comparatively cheaper prices.
What currency is used in Andaman?
Indian Rupee (INR) is used across the Andaman islands.