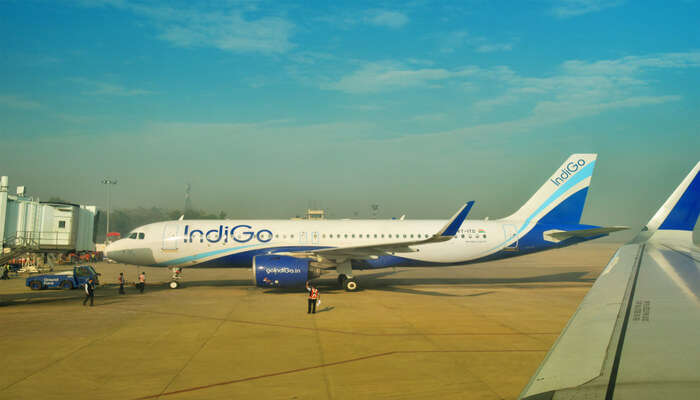 Located in Northern India, Rajasthan is a state that is known for being quintessentially royal. Being home to forts and palaces, Rajasthan used to be the land of maharajas once upon a time. The incredible wildlife here will leave you amazed more than any other Indian state. Rajasthan is also known for its colorful and gorgeous arts and crafts. Whether you want to go for camping under the sky or explore the ruins, Rajasthan is the perfect destination for you. Being well-connected to other parts of India, these seven airports in Rajasthan will make your journey easier. Most of the tourists traveling to Rajasthan prefer to visit places like Jaisalmer, Bikaner, Osian, Jodhpur, and Chittorgarh. Let's have a look at the connectivity in Rajasthan and what are the best airports to help you jot down a trip to this princely state.
7 Best Airports in Rajasthan
While the number of airports in rajasthan stands at seven at present, Kota Airport doesn't operate any commercial flights as of now whereas other airports continue operating flights to different parts of India. Here are Rajasthan's best airports for a smooth flying experience.
1. Jaipur International Airport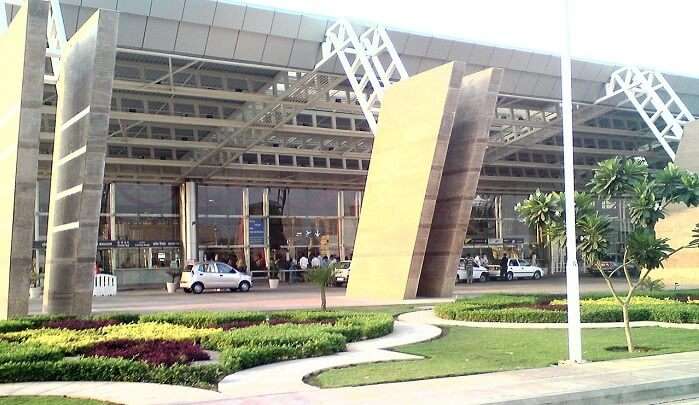 Being one of the top airports in rajasthan, Jaipur International Airport is the primary airport that connects Rajasthan to other parts of the country. Located at an approximate distance of 10 km from the city, this airport falls in the Sanganer suburb area. Operating domestic as well as international flights, this is the largest airport in the state. It added a feather in its crown when it won the award for being the Best Airport in the World in the year 2015 from the Airports Council International. This award was in the category of 2 to 5 million passengers. Taxis are available 24×7 at the airport. Adding to your convenience, this airport is well-connected to cities such as Delhi, Agra, Vadodara, etc. Jaipur International Airport adorns itself with posh restaurants in both publicly accessible area and air-side departure areas as well. You will also find duty-free shops here in the departure area. Adding to your ease with a number of facilities, Jaipur International Airport continues to be one of the most important international airports in Rajasthan.
IATA Airport Code: JAI
Location: Airport Rd, Sanganer, Jaipur, Rajasthan, 302017
Facilities: Ticket sales, hotel booking, car rental, left luggage.
Must Read: 9 Best Places To Visit Near Sikar To Get Closer To The Rajasthani Roots
2. Maharana Pratap Airport, Udaipur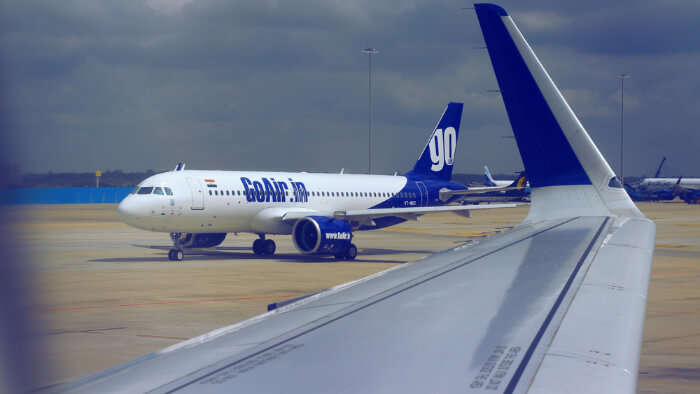 Located at Dabok, Maharana Pratap Airport is approximately 22 km away from Udaipur city. This airport has been named after Maharana Pratap who was Maharana of Mewar state in the north-western part of the country. He is known for his fearlessness and strength. Spread over 504 acres, this airport added a new passengers terminal in the year 2008. Maharana Pratap Airport is well-connected to different cities such as Jodhpur, Ahmedabad, Kota, Bhilwara, Ajmer, etc. It embellishes itself with a number of shops along with handicraft emporium. Other facilities include cab rental, medical facility, ATM , shops, and eating outlets.
IATA Airport Code: UDR
Location: Near MP Airport, Dabok, Rajasthan, 313022
Facilities: Prepaid taxi counter, medical facility, ATM, eating outlets, shops, etc.
Suggested Read: 14 Places To Visit Near Alwar For An Enriching Rajasthan Trip
3. Jodhpur Airport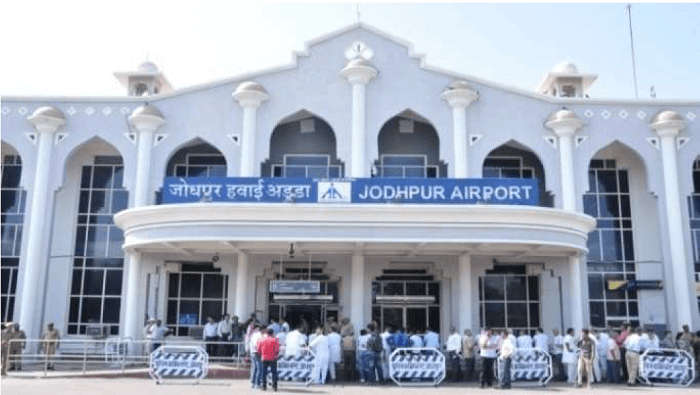 This civil enclave airport tops the list of airports in Rajasthan by serving more than half a million flyers in a year. Being the 44th busiest airport in India, this airport is well-connected to different cities such as Kota, Gandhinagar, Ahmedabad, Bhilwara, Udaipur, Ajmer, Pali, and so on. Located approximately 5 km away from the city, this airport expanded itself in the year 2017 with the help of an MoU with the Indian Air Force. Jodhpur Airport adds to the convenience of its passengers by offering various car rental options such as general cab, prepaid cab, car rentals, interstate taxis, and so on, While the bus stand is just 9 km away from the airport, the railway station is located 5 km away from the airport.
IATA Airport Code: JDH
Location: Civil Airport Road, Air Force Area, Ratanada, Jodhpur, Rajasthan, 342011
Facilities: Trolleys, mobile charging, wheelchair, tourist information center, restaurants, VIP rooms.
Suggested Read: Find Out The Best Places To Visit In Sikar: Rajasthan's Hidden Gem!
4. Jaisalmer Airport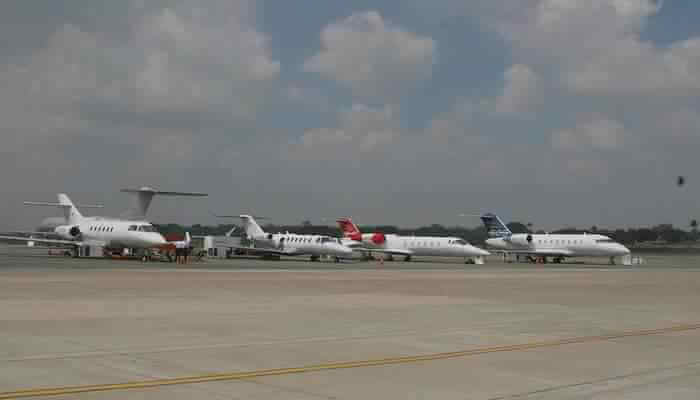 Located approximately 17 km away from Jailsalmer city, Jaisalmer Airport is one of the important domestic airports in Rajasthan. Operating on an Indian Air Force base, this airport has flights flying to major Indian cities such as Mumbai, Delhi, Jaipur, Ahmedabad, Jodhpur, and Surat. After starting its journey in the year 2015, this airport was not used as a civil airport till 2017. Reputed airlines such as Vayudot and Kingfisher have earlier operated from this airport. At present, the airport continues to have flights operated by SpiceJet and Trujet Airlines. Starting from November 16, 2019, Spicejet will begin its operation for flight to Bangalore as well.
IATA Airport Code: JSA
Location: Air Force School Rd, Shastri Nagar, Jaisalmer, Rajasthan 345001
Facilities: Basic airport facilities including trolley, ATM, tourist information center, etc.
Suggested Read: Explore Top 13 Things To Do In Sikar: The Magnificent Desert City Of Rajasthan!
5. Bikaner Airport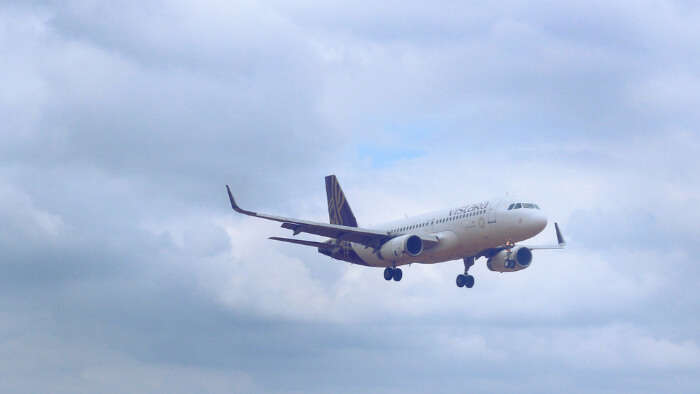 Located approximately 13 km away from the Bikaner city, Bikaner Airport is one of the important airports in Rajasthan. Serving flyers who travel from other parts of the state, this airport has the ability to serve 100 passengers and to hold two ATR-72 aircraft. BIkaner Airport serves two locations as of now i.e. Jaipur and New Delhi, both operated by Air India. While the Indian Air Force airfield was built by 1964, it started its journey as an enclave much later in 2014. It was only in 2017 when it the airport started operating regular flights. Even though the government-owned Vayudoot used to operate here earlier, it's services were terminated in the year 1987.
IATA Airport Code: BKB
Location: At Nal Airport, Nal, Rajasthan, 334001
Facilities: Basic facilities including trolley, information center etc.
Suggested Read: Popular Cafes In Bikaner To Hangout With Your People On A Rajasthan Trip
6. Kota Airport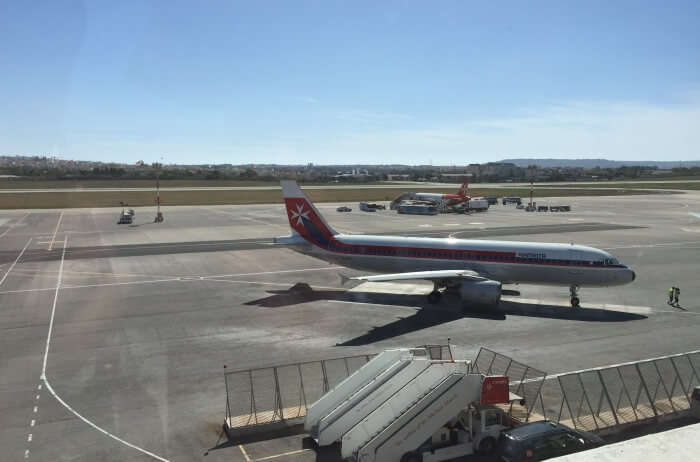 Located approximately 6 km away from Kota city, Kota airport is spread over a sprawling 152 acres. Built by the Royal family of Kota in 1951, this airport suffers from a decreased demand today. After being taken over by the government, the airport used to operate flights by Indian Airlines Dakota, Vayudot, and Jagson Airlines. As the major industries continue shutting down, most people prefer to travel to Kota by railways these days. Even though Air India was earlier talking about starting flights to Mumbai and Delhi, no flights have operated from the Kota Airport since 1997. While the Airport Authority of India (AAI) continues to spend millions for maintaining the airport, the income generate certainly doesn't compensate the expenditure.
IATA Airport Code: KTU
Location: Jhalawar Road, Kota Airport Area, Gumanpura, Kota, Rajasthan 324007
Facilities: Not operating.
Suggested Read: 15 Places To Visit In Rajasthan In January Which Has Something More Than Just The Palaces!
7. Kishangarh Airport

After starting its journey in the year 2017, Kishangarh Airport in Ajmer continues its operation for locations such as Ahmedabad, Delhi, And Hyderabad. Spread across 742 acres, this airport embellishes itself with Bani Thani painting. This airport was the first of 100 airports to be built by 2020. The foundation stone was laid by the Prime Minister Manmohan Singh in the year 2013.
IATA Airport Code: KQH
Location: Kishangarh airport, Rajasthan 305801
Facilities: Screening machine, parking space, etc.
Suggested Read: Get The Rajasthani Bohemia On! 17 Amazing Shopping Places In Jaipur To Explore!
Travel Tips for Rajasthan
1. To avoid heat, you better visit Rajasthan during the months in between November and February.
2. To make the most out of it, you should plan your Rajasthan trip around 4 cities i.e. Jaipur Jodhpur, Udaipur, and Jailsalmer.
3. To experience the cultural heritage in Rajasthan, visit the Choki Dhani cultural village, Desert Safari camps, Bagore ki Haveli, etc. Also, don't miss the folk dance and puppet shows.
4. While there are plenty of accommodation options, you should try the heritage properties that have been converted into hotels.
5. Even though railway connects the entire Rajasthan, it is best to explore the state on wheels.
Further Read: 7 Places To Visit Near Rajasthan For A Cultural Holiday Experience
We hope this list helped you for making sure your travel plans for Rajasthan are made hassle-free. Rajasthan is a state that exudes royalty everywhere, even the airports in Rajasthan reek of heritage in its nook and cranny. Make sure you go through these airports and tips for an amazing vacation in Rajasthan this holiday season!
Disclaimer: TravelTriangle claims no credit for images featured on our blog site unless otherwise noted. All visual content is copyrighted to its respectful owners. We try to link back to original sources whenever possible. If you own the rights to any of the images, and do not wish them to appear on TravelTriangle, please contact us and they will be promptly removed. We believe in providing proper attribution to the original author, artist or photographer.
Please Note: Any information published by TravelTriangle in any form of content is not intended to be a substitute for any kind of medical advice, and one must not take any action before consulting a professional medical expert of their own choice.
Frequently Asked Questions About Airports In Rajasthan
How many airports are there in Rajasthan?
At present there are 7 airports in Rajasthan. These airports are located in Jaipur, Udaipur, Jodhpur, Jailsalmer, Bikaner, and Kota. While all the airports help you to fly different parts of India, no schedules operations have taken place at the Kota Airport since 1997.
Where is the international airport in Rajasthan?
Jaipur International Airport connects the state of Rajasthan with other parts of the globe.
Why is Rajasthan famous?
Located in Northern India, Rajasthan is known for its colonial charm and royalty. Known for its colorful arts and crafts, Rajasthan has an incredible wildlife as well. Some of the most popular places in Rajasthan include Jailsalmer, Bikaner, Osian, Chittorgarh, and Jodhpur.
Is Kota Airport operational?
Kota Airport doesn't have a scheduled operation since 1997. While Air India was in a conversation regarding starting flights to Delhi and Mumbai, nothing happened.
Is Kishangarh Airport operational?
Yes, Kishangarh airport is operational. Spicejet operates regular flights to Ahmedabad, Hyderabad, and Delhi.
Which is the most beautiful place in Rajasthan?
Rajasthan is known for being home to a number of beautiful places. During your trip to Rajasthan, you must visit places including Pushkar Camel Fair, Udaipur, Jodhpur, Mehrangarh, Jaisalmer, Sam Sand Dunes, Bundi, etc.
Which city is famous in Rajasthan?
Jaipur is the most visited city in the state of Rajasthan. Being the 10th most populous city in the state, Jaipur is home to colorful forts, vibrant culture, and splendid architecture. Some of the places that you should visit during your trip to Rajasthan include Amber Fort and Palace, Nahargarh Fort, Hawa Mahal, Jaigarh Fort, Jantar Mantar Observatory, and so on.
Which city is the heart of Rajasthan?
Ajmer is considered to be the heart of Rajasthan. Being one of the major cities in the state, it is located at a distance of 135 km from Jaipur.
Why Jaipur is called the Pink City?
Because of the pink stone used in constructing building across the city, Jaipur came to be known as the Pink City. Since pink color denotes hospitality, Maharaja Ram Singh painted entire Jaipur in pink when Prince of Wales and Queen Victoria came to visit the city in 1876.