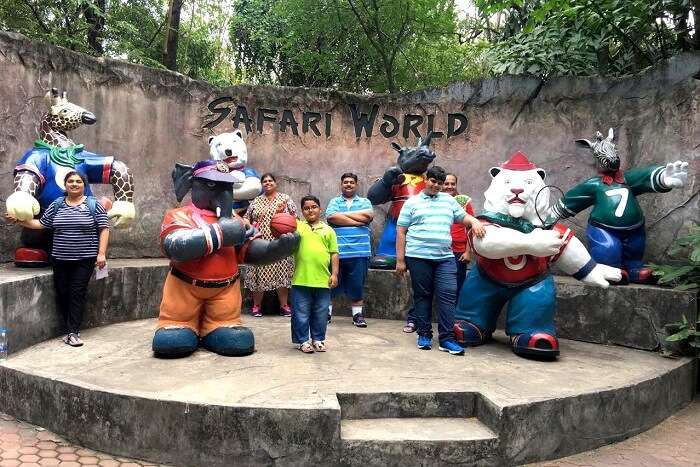 Belonging to the demanding Banking & Finance Industry, I hardly get much of leisure time to travel & explore new places. But, that does not refrain me from letting the travel buff inside me enjoy. So, whenever I get time, I devote it to travel for an invigorating experience. When traveling with friends, I like to keep the vacation to the spontaneous and impromptu side, but when it comes to vacationing with my family, I'm more of a travel planner. While planning a trip with the family, I swear by planned itineraries along with choices of hotels so as to enjoy a hassle-free vacation. Frankly, it also offers me to relax, recharge and particularly strengthen the family bonds which are really special for me.
Luckily, this vacation was going to be a double celebration for us as we were going to club our holiday along with a family function that was to be held in Thailand. While I was planning my trip, I spent numerous hours surfing for the best itinerary and package which would make this trip the most memorable one for my family. And fortunately, I came across TravelTriangle which offered me exactly what I was looking for. Ours was a 7 day trip out of which I spent 4 days through Travel Triangle. Based on our priorities, the travel consultant organized our trip and here I am telling you about my family trip to Thailand with great excitement.
Family Trip to Thailand package Details
Trip Type: Family Trip
Cost: INR 72799.0
Duration: 4 Days
Inclusions: Airport Transfer, Breakfast, Airfare, Cab, Government Taxes/VAT/ Service Charges, Sightseeing
Exclusions: Personal Expenses, Water Sports Activities, National Park Fee
Thinking About Thailand In April 2022? Here's All To See & Do That Will Blow Your Mind!
Day 1: Imbing Phuket Vibes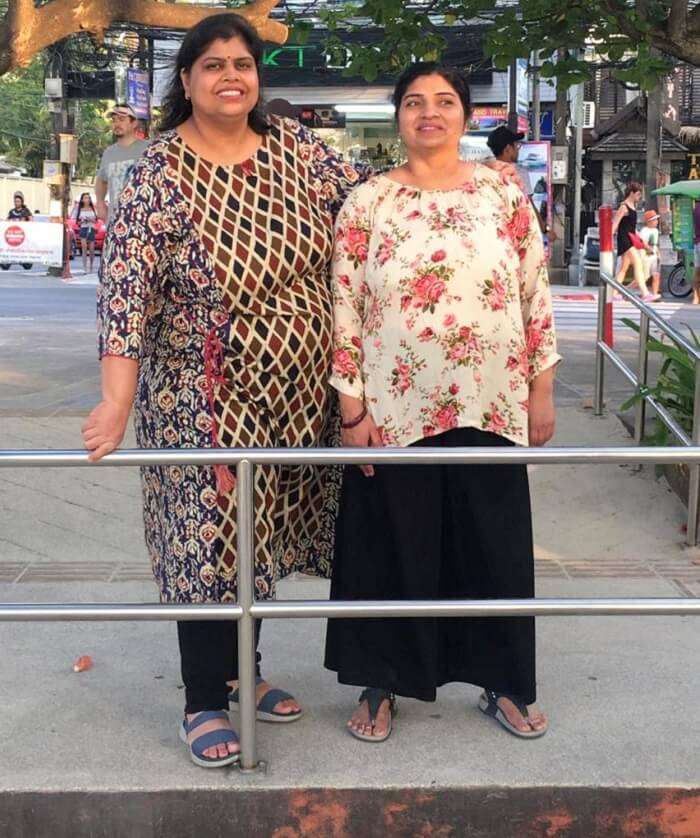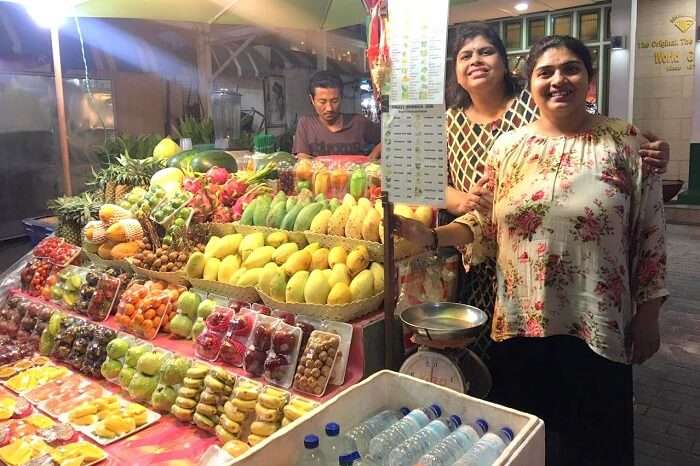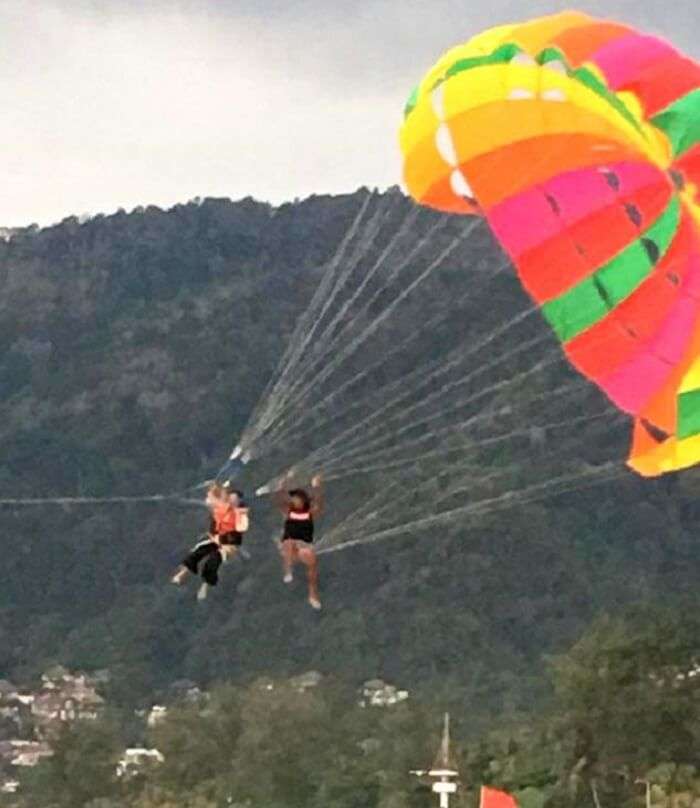 Upon Landing early morning at Don Meong Airport, we spent a couple of hours getting the Visa and immigration formalities done. Post that, we headed towards the domestic terminal to board the flight of fun for Phuket. Flying over the Adaman Sea & witnessing the pristine beauty of nature was indeed breathtaking. After enjoying a smooth flight, we were received at the airport by the tour rep and proceed towards our hotel Ashlee Hub. The hotel seemed decent but its proximity to the Patong beach and main market was an added bonus to us. Taking advantage of the location, we spent the rest of the day at the Patong beach while enjoying water sport and paragliding along with a captivating sunset. Visiting Phuket and not experience the nightlife is forbidden, hence we headed out to see the nightlife of Phuket which was a real eye-popping experience. With fun, frolic, and colour in abundance, the city is astonishingly vibrant.
Day 2: Fun at PhiPhi Islands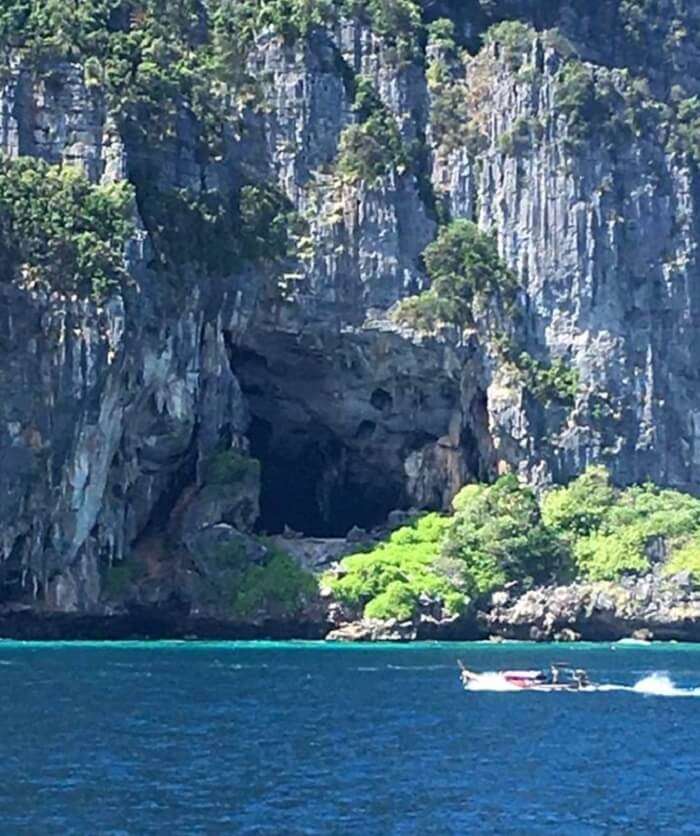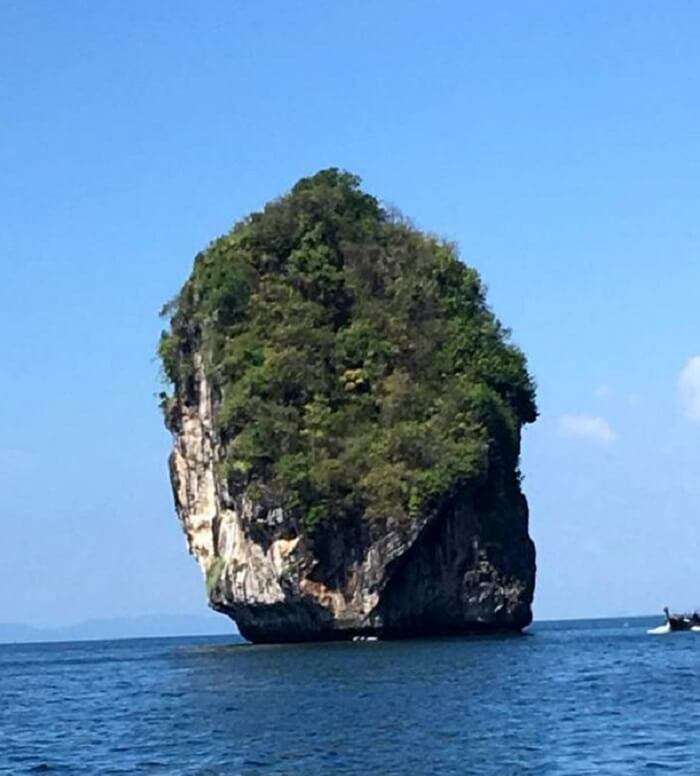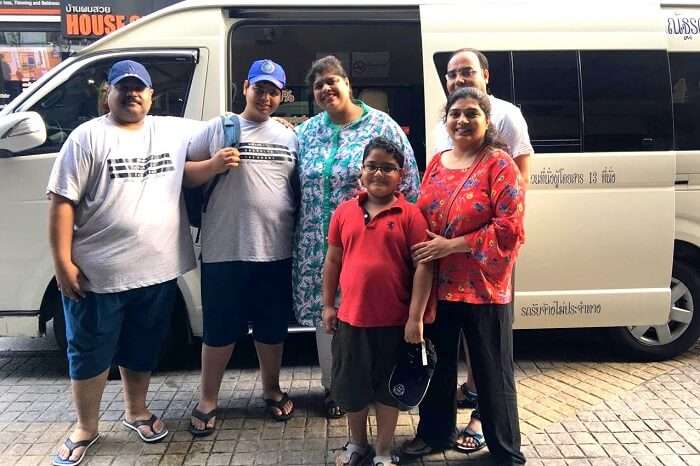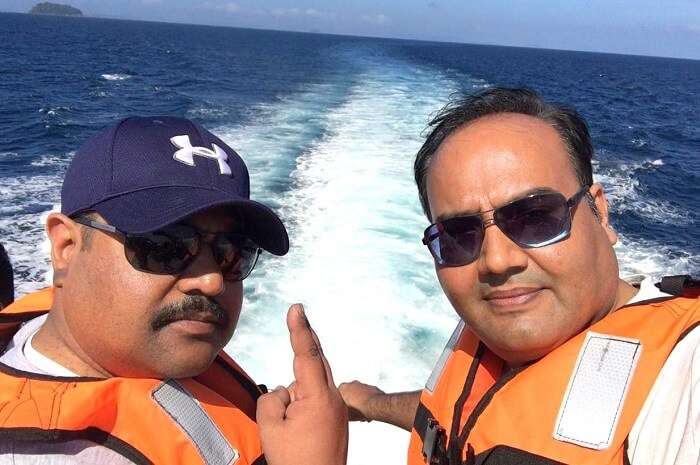 Our second day was dedicated to PhiPhi Islands. So, we woke up quite early at 5 AM to discover the fun at PhiPhi Islands. A colossal boat was waiting for us to reach the destination. While heading towards the Islands, the coach took us through the streets of Phuket. To move through a city with clean roads, disciplined traffic, and extremely fresh air gave us a spectacular vibe. It was such a worthy ride! The picturesque views of the various islands while savoring refreshing drinks and light meals was a real one in a lifetime experience. Much like the ride to the destination, the experience at the PhiPhi beach was compared to none. There we also took a speedboat and visited the marvels of nature. We were so much enjoying our day that we could hardly come across any single dull moment.
12 Exciting Water Sports In Phuket You Should Not Miss On Your 2022 Thailand Trip
Day 3: The Scenic Beauty of Bangkok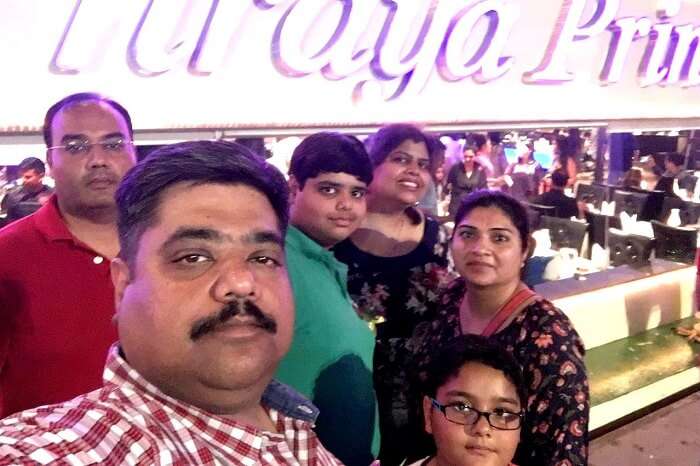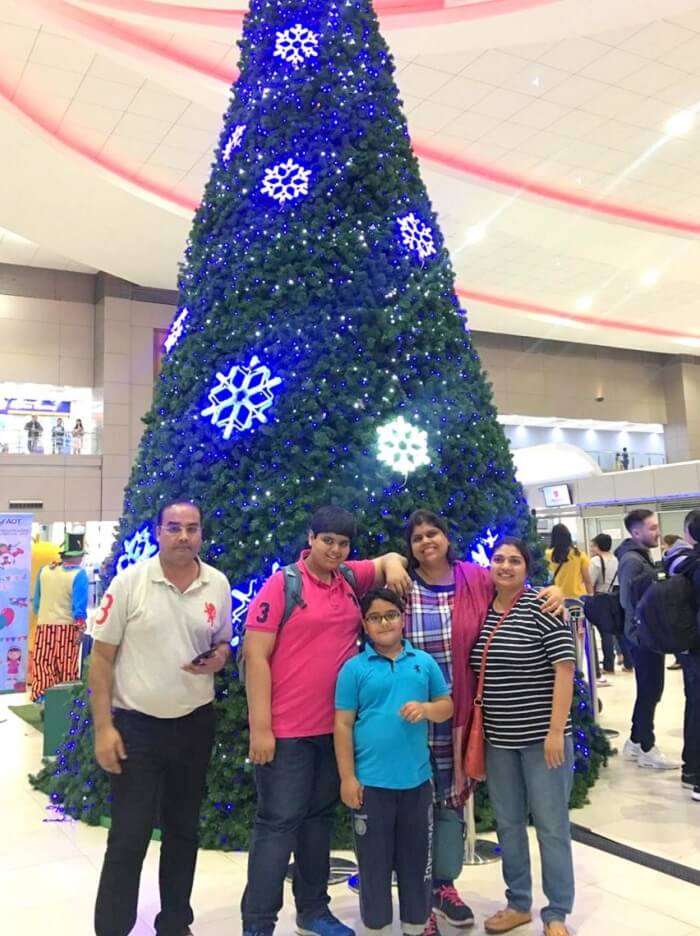 After an eventful day at Phuket, Bangkok was waiting for us! We got up in the morning at 3 AM to check out and catch the flight for Bangkok. As planned, we were timely received by the rep at the airport and were proceeded towards our Hotel in a private coach. We handed over the luggage at the hotel and went on our personal tour for Grand Palace and various temples. The spectacular detail and a spirited aura of the Grand Place left us in the state of awe. Our next highlight of the day was Chao Phraya River Cruise. It was an enchanting experience sailing in that beautiful boat with live Indian Songs and music, enjoying a rich Buffet dinner with utterly delicious food. The illuminated banks of the river and temples were a very pleasant site to watch.
Day 4: Safari World, Here we Come!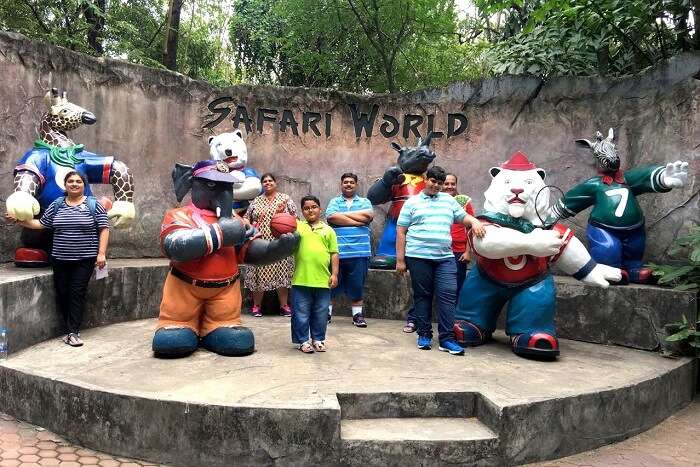 Getting to know about Wildlife and animals is one of my passions and therefore I opted for a day tour to Safari world to have a closer look into the quirky lives animals. After a toothsome Indian breakfast at the hotel, we were picked up on time by the Coach and were taken straight to the Venue. A cordial & hospitable Thai guide escorted us to the place while conveying to us the necessary instructions. It was a thrilling experience to watch plenty of wild animals in open enclosures. The Orang Utan Show, The Dolphin Show, The Cowboy Show, The Elephant show were simply mind-blowing. Especially, our kids enjoyed it the most. As soon as we finished visiting the Safari World, we felt a little grumble in our stomach for food. Thankfully an Indian lunch was served which was a saviour on a foreign land. Later, we came back by the evening and spent the rest of the time strolling in nearby local market.
Top 6 Honeymoon Places In Khao Lak To Reconnect With Your Partner In Thailand
The wow moments of our trip
We're highly impressed with 100% deliverance on the services that were promised before the journey. Time punctuality and hassle-free execution of itinerary were what we cherished the most.
Any negative experiences we came across
We didn't come across any big negative experience but noticed some glitches at the Ashlee Hub, our hotel in Phuket. Somehow it did not live up to the standard it claims for.
Things we missed out on
Ah! Well, Thailand offers so much to experience that you will always get a feeler of missing out on places. I personally feel it for Koi Sui Mui, Chiang Mai and Krabi.
My experience with TravelTriangle
Honestly, I was a bit unsure of getting complete deliverance post making advance payments. But after doing thorough research about the company and experiencing a wonderful vacation, I am now a distinctively satisfied customer of TravelTriangle.
A quick tip to future travelers
Browse about the destination you are planning to visit, plan an itinerary and get your tour customized. Also, don't forget to choose Travel Triangle for a dream holiday.
10 Amazing Places To Visit In South Thailand In 2022 For Your Next Tropical Vacation
Thailand is one of the best destinations to spend your family vacation. The mystic beauty of Patong beach along with the vibrant nightlife of phuket and invigorating experiences at PhiPhi Islands will take your breath away. Also, the Grand Palace, Safari World and various temples in Bangkok are a true treat to eyes. If you wish to experience all this, plan ahead and customise your Thailand Package with TravelTriangle.
Comments
comments