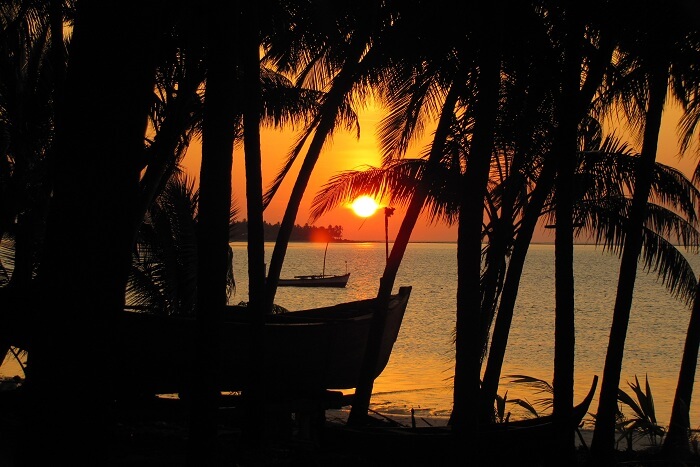 Off the coast of Kerala, sprawl many little coral islands that are collectively known as Lakshadweep. And in the turquoise water of the Arabian Sea rest the best beaches in Lakshadweep that attract thousands of beach lovers from India and all over the world. Miles of sun soaked sand, spectacular lagoons, and the serenity of the islands is particularly admired by couples planning their honeymoon in Lakshadweep.
But anyone can enjoy Lakshadweep, all you have to do is keep your worries aside, bask in the glory of the afternoon sun, and and just see the waves gently roll onto the sandy beaches.
1. Kavaratti Beach, Kavaratti Island: The most popular beach in Lakshadweep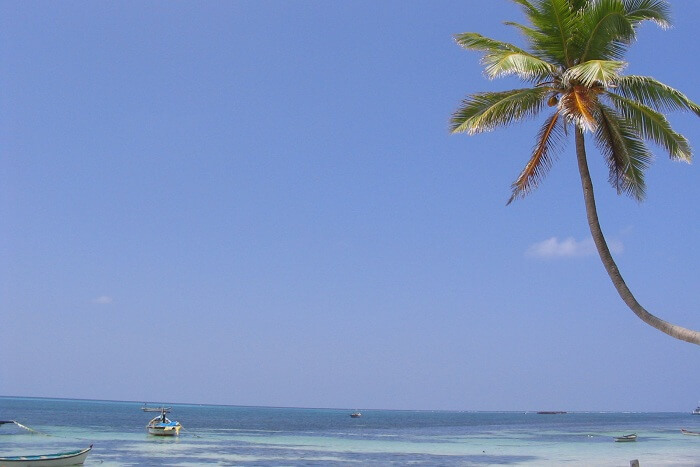 Featuring crystal blue lagoon, lush green beach vegetation, and sparkling shore, Kavaratti is one of the best beaches in Lakshadweep. A heaven for photographers, Kavaratti is great for relaxing strolls and watching stunning sunsets. One can also enjoy adventurous water sports like scuba diving, deep sea fishing etc.
Things one must try at Kavaratti Beach: Knee boat ride, boating in glass bottom boats, scuba diving and swimming
2. Minicoy Beach, Minicoy Island: Too scenic to believe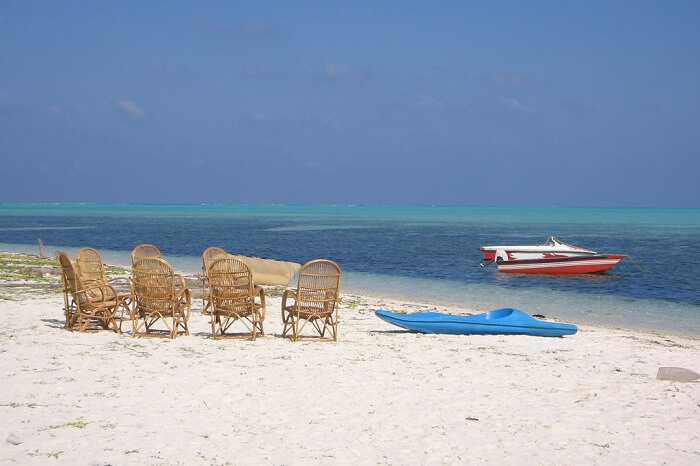 Located in the silent and scenic southern part, Minicoy is one of the prettiest Lakshadweep beaches you wouldn't want to miss. There's a vintage lighthouse on the beach that adds to the beauty of the island. Tourists can indulge in activities like sunbathing, swimming, and fishing.
Things one must try at Minicoy Beach: Tuna fishing, bird watching, and witnessing some gorgeous views from the lighthouse
3. Agatti Beach, Agatti Island: Traveler's paradise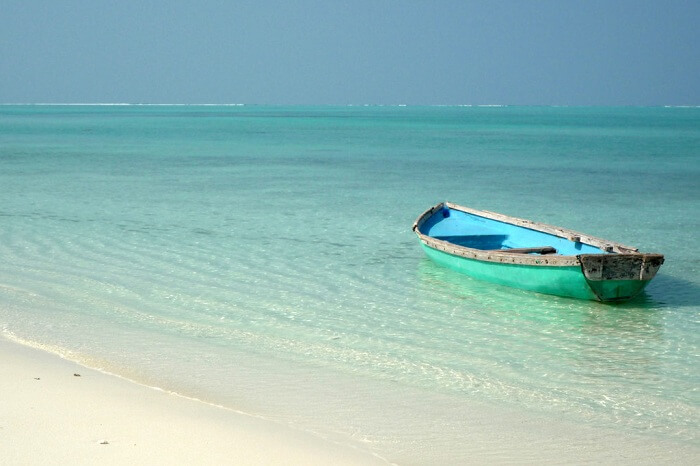 As an entryway to Lakshadweep, Agatti beach is famed for sea turtles and beautiful corals. This sprawling stretch of white sands with bordering coconut plantations and azure sea is undeniably one of the best beaches in Lakshadweep. Popular for watersports, Agatti beach is every adventurer's delight. It also has a well-appointed resort like Agatti Island Beach Resort and few local shacks.
Things one must try at Agatti Beach: Sailing, scuba diving, angling, and swimming
Must Read: Gear Up For A Cruise To Lakshadweep With This Handy Guide
4. Kalpeni Beach, Kalpeni Island: Honeymooner's favorite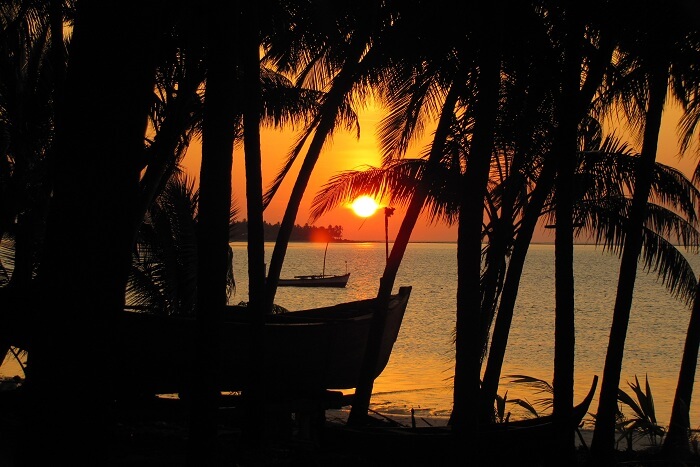 Thilakkam, Pitti, and Cheriyam together form Kalpeni Island. This island has one of the most scenic beaches of Lakshadweep. Kalpeni is roughly a 3-km long, shallow, and marshy beach great for lazy walks and swimming. The pristine charm and peace of this island often attract honeymooners.
Things one must try at Kalpeni Beach: Reef walking, sailing yachts and kayaking, sunbathing
5. Kadmat Beach, Kadmat Island: Mesmeric to the core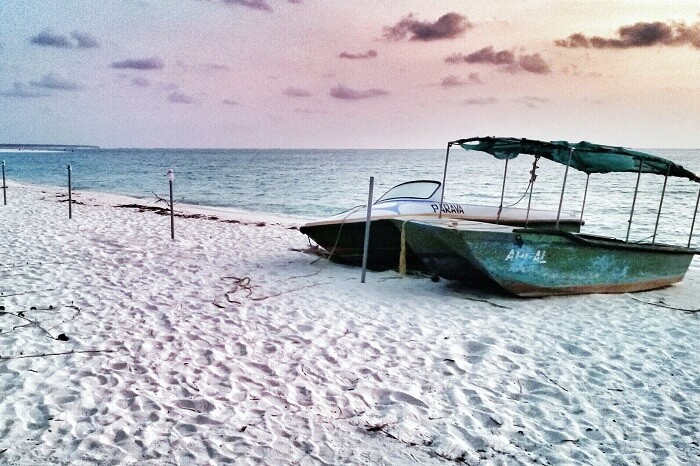 Picturesque and pristine, Kadmat Beach is a stretch of sparkling white sand for about 100 meters on the eastern side of Kadmat. Bordered by turquoise blue lagoons, this long and unspoilt sandy beach fascinates every ardent traveller.
Things one must try at Kadmat Beach: Sunbathing and scuba in authorized diving site
Suggested Read: 5 Lakshadweep Honeymoon Resorts That Offer Eternal Peace
6. Bangaram Beach, Bangaram Island: For peace-seeking travelers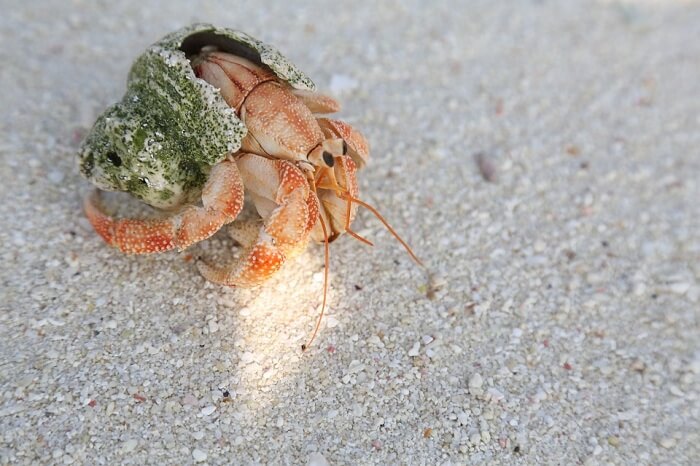 Those looking for a leisure holiday can choose to stay on Bangaram Island and enjoy the peace and beauty of Bangaram Beach. Its luxuriant palm plantations, warm waters, and sandy shores make it one of the most charming and mesmerizing Lakshadweep beaches.
Things one must try at Bangaram Beach: Stroll in the virgin beaches and watch the most photogenic sunset
If you aren't too keen on going to Lakshadweep but still wish to spend your holidays on some of the best beaches and islands of India, you can explore some great Andaman tour packages.
Further Read: 50 Best Beaches In India
Comments
comments