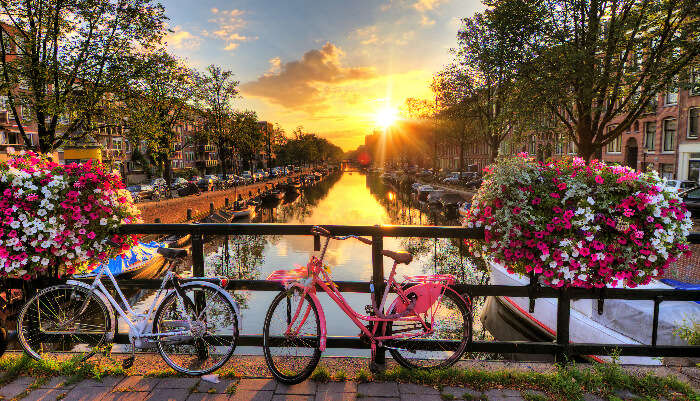 Flying off to Amsterdam soon? Don't be stuck in the usual, cliched activities that the world thinks this city is famous for. There's more adventure, thrill, and excitement hidden in those streets, parks, forests, canals, and establishments of this city than what meets the eye. Delve a little deeper and discover some of the best things to do in Amsterdam that no travel guide will ever tell you.
To help you answer all your questions on 'What to do in Amsterdam', we've put together some of the most invigorating ones right here. Scroll down and let wanderlust take over!
6 Best Things To Do In Amsterdam For Adventure Lovers
From monstrously high swings to adrenaline-pumping bungee jumps, there are myriad opportunities for some fun and thrill in the city.
1. Cycling – Rent A Bike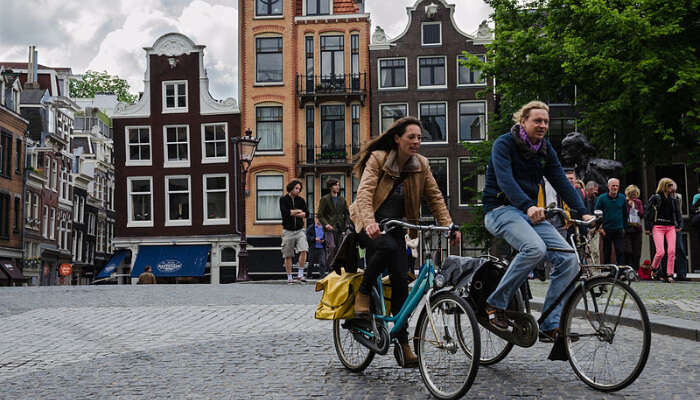 Image Source
Cycling is a way of life in Amsterdam, made easier by the city's unparalleled network of cycle routes and flat landscapes. It's one of the top 10 things to do in Amsterdam owing to the fact that Amsterdam is the world's most cycle-friendly cities. In fact, you'll be surprised to know that there are more bikes than people in Amsterdam! One can take their bike on the train to Haarlem and bike through the tulip fields there for an enjoyable, invigorating, and scenic experience. There's no better way to explore the streets, canals, museums, and attractions of Amsterdam than on a bicycle.
Places to visit in Amsterdam for biking: The Golden Curve, Rijksmuseum passageway, Museum Square, Conservatorium Hotel, Vondelpark, Foodhallen, Prinsengracht, Westerpark, Zaanse Schans, Leidseplein, Sloterplas, and Waterloo Square
Average cost of renting a bike in Amsterdam: INR 380/- per bike (€ 5)
Must Read: What To Do In 9 Days In Switzerland, Paris, And Amsterdam: The Best Way Of Touring Europe
2. High Swings – Feel The Adrenaline Rush

Image Source
With your toes dangling a full 100 meters over the IJ, this giant swing built for two on the A'DAM Toren's Lookout platform is the perfect fuel for your adventure hungry soul. One of the best things to do in Amsterdam and a completely safe, fail-proof venture, Over The Edge in Amsterdam will make all those roller coaster adventure sanctuaries look like children's parks.
Over The Edge ticket price: INR 1,330/- per person (€ 12,50 for A'DAM LOOKOUT entrance ticket & € 5 for swing)
Website
Suggested Read: 33 Best Places To Visit In Amsterdam On Your Amazing Trip
3. Ice Skating – Witness Frozen Canals In Winter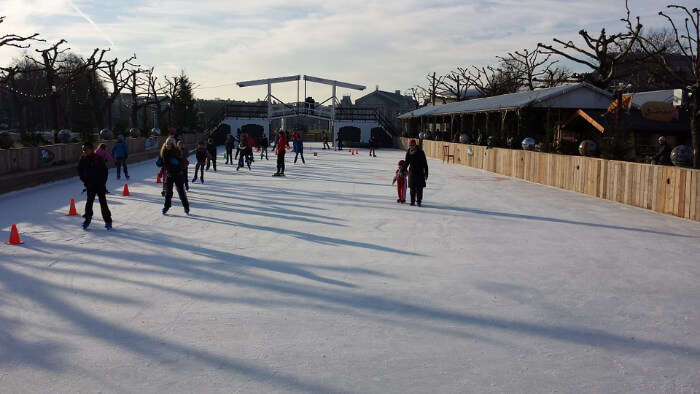 There's a reason ice skaters totally love Amsterdam. Traditionally in winter, the canals freeze up, providing the perfect flats iced playground for ice-skating locals and travelers alike. Visit on any winter morning and you'll hear the delightful sounds of skates swooshing and slicing through over the narrow canals fearlessly. One of the most fun things to do in Amsterdam in December and February, travelers can simply put on their skates and join the locals skating for a skating competition while the onlookers cheer you on!
Suggested Read: 7 Spectacular Beaches In Amsterdam To Visit On Your Vacation To Netherlands!
4. Ziplining – The Perfect Forest Fun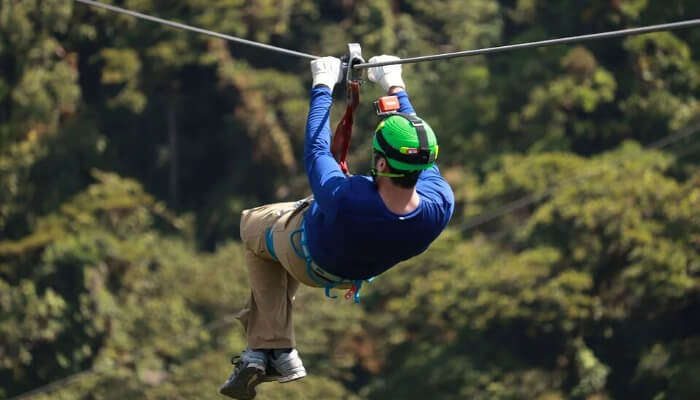 Image Source
For all those who love Nature and adventure, the Fun Forest located at the north end of Amsterdamse Bos gives you a mix of both! A place fit for your trips with either family or friends, Fun Park provides kids and adults some of the best things to do in Amsterdam – everything from running, jumping, climbing trees, to challenging rope courses and ziplining. Fun Park is one of Amsterdam's best nature spots that offer the stand-up paddleboarding (SUP) experience on the nearby lake.
Location: Bosbaanweg 3, 1182 DA Amstelveen
Average ticket price for various activities: INR 1,500/- per person (€ 20)
Timings: Fun Forest is open for tourists from March until November in the timings given below
Wednesday: 12 PM – 6 PM
Weekends and holidays: 11 AM – 6 PM
School holidays – Every day
Suggested Read: Amsterdam In Summer: 8 Experiences To Witness The City In All Its Glory
5. Waterland Canoe – Tour To Old Holland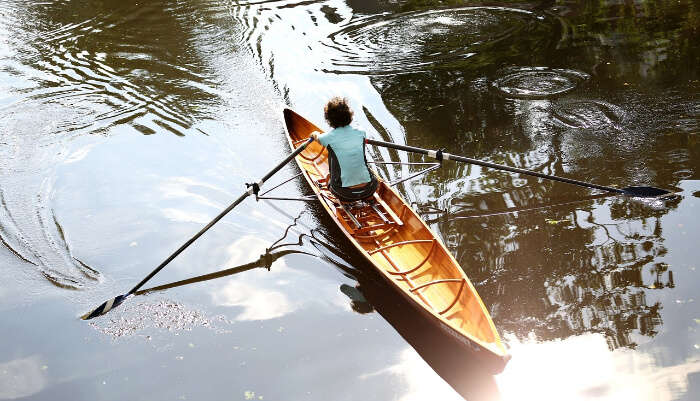 Image Source
For the water babies wondering what to do in Amsterdam, Old Holland offers the perfect adventure-packed escape. Paddle through Holland's Waterland area on a 5-hour long canoe experience from Amsterdam. With an expert guide by your side, drive north to Waterland, witnessing time-warp villages on, quaint waterways, and lush pastures on your way that are enough to tell you why Amsterdam is one of the 30 most beautiful cities in Europe!
After you board your canoe, you'll find yourself paddling around the idyllic waterways of this charming countryside with the sweet sounds of birds chirping the scents of wild plants hanging in the air. You'll glide past reedbeds and weatherboarded villages while being told about the region's traditional way of life.
Tip: If the weather allows, you can also take a swim in the water or visit an island nearby for a picnic of local produce.
Suggested Read: 10 Best Day Trips From Amsterdam That'll Add More Joy, Bliss & Adventure To Your EuroTrip
6. Bungee Jumping – Faralda Crane Hotel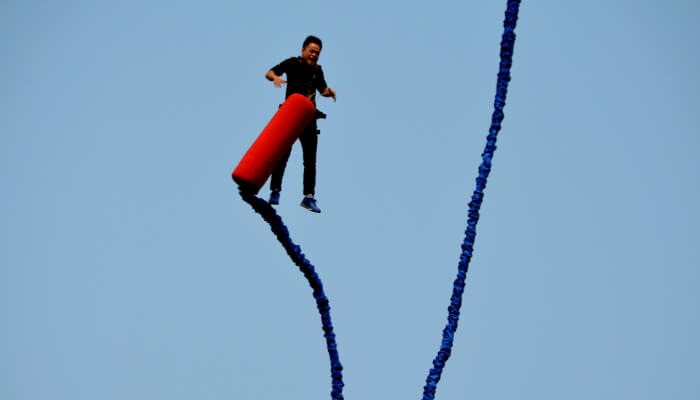 Beware! This adrenaline pumping jump from the incredibly high crane of Faralda Crane Hotel is not for the faint-hearted! Recently moved to a more convenient location inside Amsterdam for the delight of travelers, this clever and high-profile hotel lets you go down feet-first in a swinging motion, saving you from the head-popping pressure can cause massive injuries and trauma to the spine. The fun associated with these Amsterdam activities is two-fold – you first get to admire the splendid panoramic views from 50 meters over the IJ for about 30 minutes, and then it's down you go!
Ticket prices for Over The Top (per person):
Jump: INR 6,674/- (€ 87.5)
Jump + shirt: INR 8,000/- (€ 105)
Jump + video: INR 9,535/- (€ 125)
Jump + shirt + video: INR 10,450/- (€ 137.5)
Suggested Read: 35 Best Places To Spend Christmas In Europe
5 Best Things To Do In Amsterdam For Night Owls
Amsterdam ain't called Europe's party capital for nothing!
7. Party At Museum – Interesting Ambiance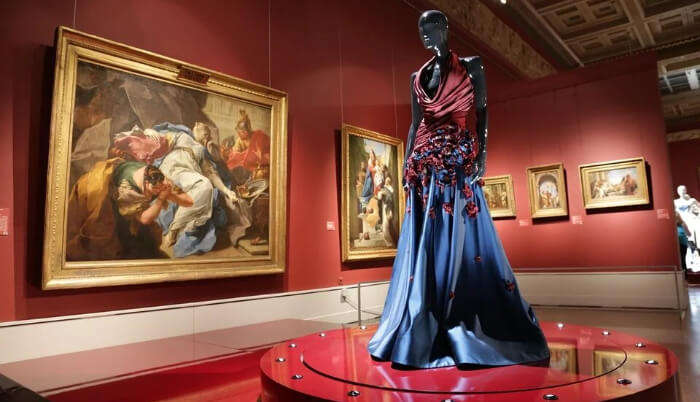 Image Source
Yup, you read that right! Places like Museum N8 offer guests an unbeatable chance to be part of late-night museum parties each November, not visiting which would be like punishing yourself! One of the most fun things to do in Amsterdam at night, these parties are where you live your fantasies of wearing cocktail-fueled dressed, do arts and crafts in museums large and small, and then dance off until dawn. See the website below for all details about the next happening museum party.
Website
Suggested Read: 7 Amazing Cruises In Amsterdam Unveiling The True Vibe Of The City
8. The End Karaoke Bar – Sing Your Lungs Out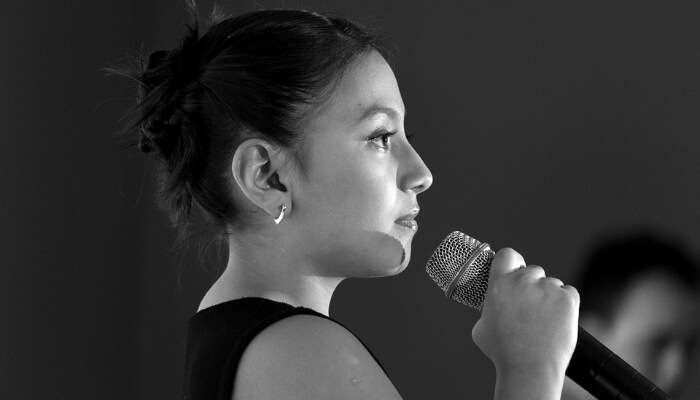 Image Source
Don't run away seeing the grimy interior of The End. You're guaranteed to have the most amazing night of your lives in this loud and cramped up karaoke bar. In fact, there's a reason it's the best place in town for one of the top 10 things to do in Amsterdam – Karaoke! The best part – nobody will mind your croaky voices and your complete disregard for pitch and tempo. Just sing to your heart's content, compete with other bad singers on stage, and make some new friends along the way!
Other karaoke clubs in Amsterdam: Casablanca, Ginger Burger Steak & Karaoke Bar, Café Lange Leo, Karaokebar 24K, Feestcafé Knalle Bij Rich, and more
Suggested Read: 10 Great Hostels In Amsterdam To Stay At During Your Europe Backpacking Adventure
9. Concertgebouw – Attend A Concert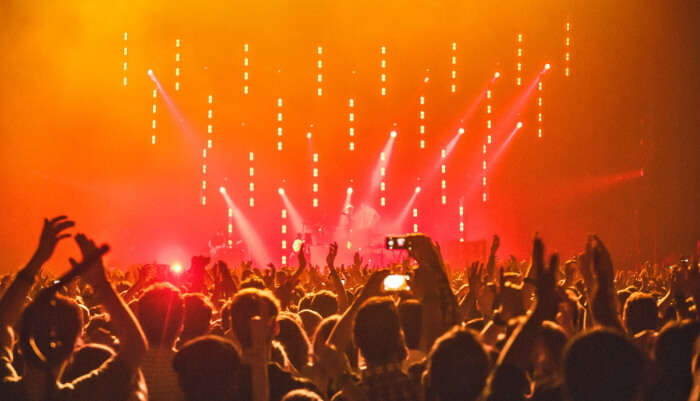 Opera House is to Paris as Concertgebouw is to Amsterdam, with the only difference being that the latter is much more fun and engaging! From grand orchestras to the free lunchtime concerts, coming here to experience what's been unanimously agreed upon as one of the best acoustics in the world is among the best things to do in Amsterdam.
Tip: The Robeco SummerNights going on through August is a must for all music lovers.
Suggested Read: 20 Kickass Honeymoon Destinations: Perfect Backdrops For Your Love Story
10. Clubbing And Bar Hopping – For Party Animals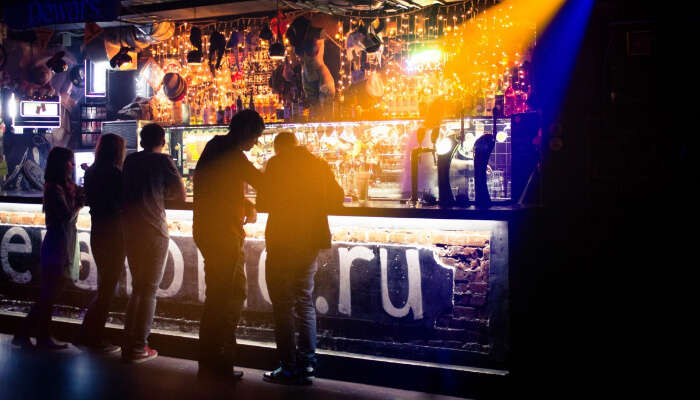 Image Source
From chic cocktail bars, happening live music venues, wild club nights, to an incredible Pub Crawl scene, Amsterdam has some of the best nightlife you'll ever find in Europe. Some of the exciting things to do in Amsterdam at night includes party venues, dance festivals, club nights to suit every taste! DJs from all over Europe keep the crowds going with everything from techno, dubstep, hip-hop, trance, funk, to deep house.
To get a better insight into the rich night culture of Amsterdam and discover its hidden avenues, you can go on a Pub Crawl, which is a quite popular thing to do in Amsterdam. This way you can see the Red Light District, enjoy a variety of drinks, meet new people, and experience Amsterdam nightlife at its finest.
Best clubs in Amsterdam: Club NYX, Club Church, AIR Amsterdam, Panama, & Chicago Social Club
Best pubs in Amsterdam: O'Reilly's, Molly Malone's Irish Pub, St. James's Gate Irish Pub, Irish Pub Slainte, Mulligans Irish Music Bar, & Beer Temple
Suggested Read: 8 Lavish Amsterdam Resorts For Experiencing The Blend Of Heritage & Modernity
11. Fluorescent Art – Search New Colors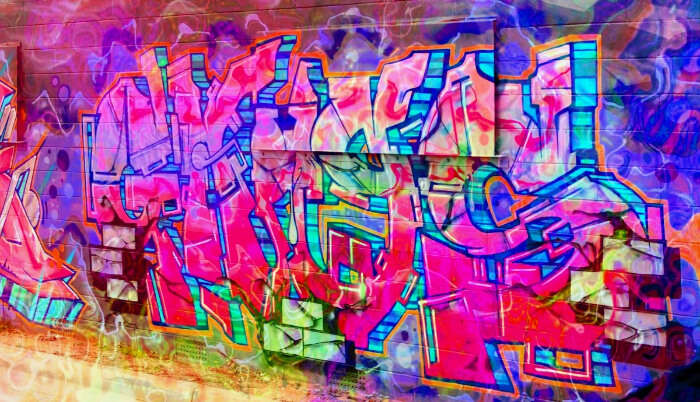 Image Source
Amsterdam is full of small and quirky museums. One of these is the Electric Ladyland museum Tweede Leliedwarsstraat where everything starts glowing in the dark, like, literally! The subject of the museum is fluorescent geology and it's one of the few museums in the world where you're allowed to take pictures. Taking a trip to this museum is one of the best options for those wondering what to do in Amsterdam other than going to wild parties and noise clubs. Come over into this world of glowing displays that it sure to give you a high!
Location: Tweede Leliedwarsstraat 5, 1015 TB Amsterdam
Timings: 2 PM – 6 PM (Closed on Sunday, Monday, Tuesday)
Admission fare: INR 380/- per person (€ 5) & free for children up to 12 years of age
Website
Suggested Read: Amsterdam In March: A Comprehensive Guide On The Beautiful City In Netherlands
6 Best Things To Do In Amsterdam For Foodies
There are enough eating joints and culinary experiences in this city to satiate your boundless food and booze cravings for an eternity!
12. Herring At Food Trucks – Spice Lovers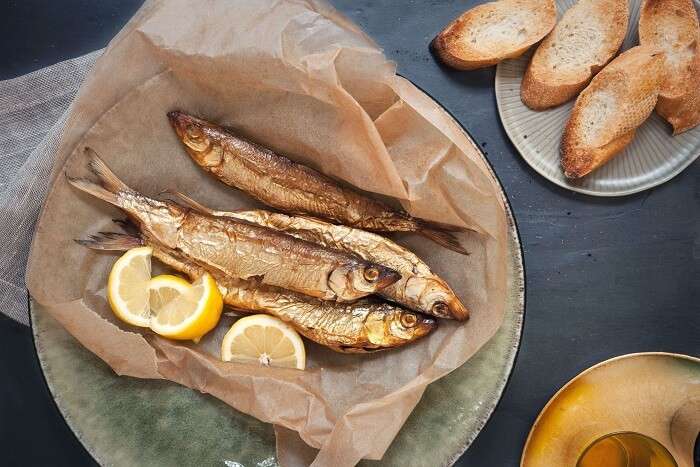 Herring is a small fish that is the signature dish of the Dutch. It is caught in the North Sea and the East Sea near Denmark from May to July and is a prominent part of the menu in all the diners, restaurants, bars, food trucks, and street food venues across Amsterdam. This salty Dutch sushi can be eaten in many ways – sandwiches, burgers, fillets, cakes, pancakes, and even raw. In fact, one of the wacky things to do in Amsterdam is to take a herring by its tail, dip it into your favourite sauce, and let the slippery fish slide down your mouth!
Best restaurants in Amsterdam for herring: Herring Stall Jonk, Restaurant Greetje, Rob Wigboldus Fishmonger, Vishuisje Herengracht, Frens Haringhandel, Stubbe's Haring (food truck), & Vis van Henry (food truck)
Suggested Read: Serene Alternatives To Europe's Most Crowded Cities
13. Vleminckx's Famous Fries – Munching Special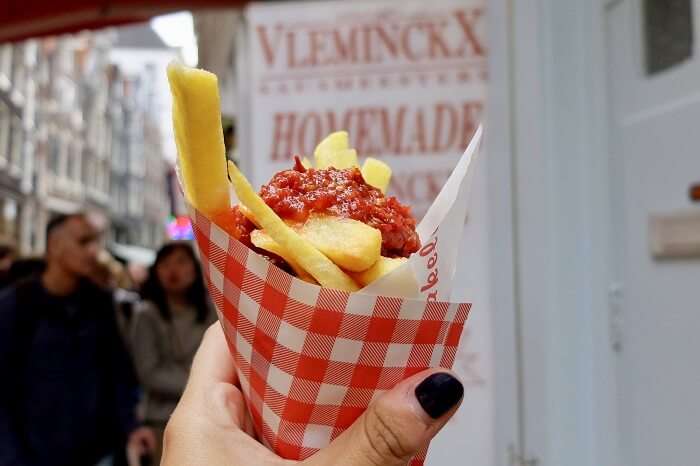 Image Source: Avec Amour Travel Blog
Don't be surprised by the mile-long queues outside this diner once you get here. They're all here for the same reason as you are – crunchy fries topped with mustard, mayo or tartare sauce! Make sure you look up descriptions of the various dips and sauces while you're in line, because the hungry masses behind you won't give you time once you're at the counter window!
Timings:
Tuesday to Saturday: 11 AM – 7 PM
Monday & Sunday: 12 PM – 7 PM
Average cost of fries: INR 315/- (fries + sauce)
Website
Suggested Read: Amsterdam Coffee Shops: 10 Spots That Are Perfect For A Coffee Break!
14. Beer Tasting At A Windmill – Beer Lover's Delight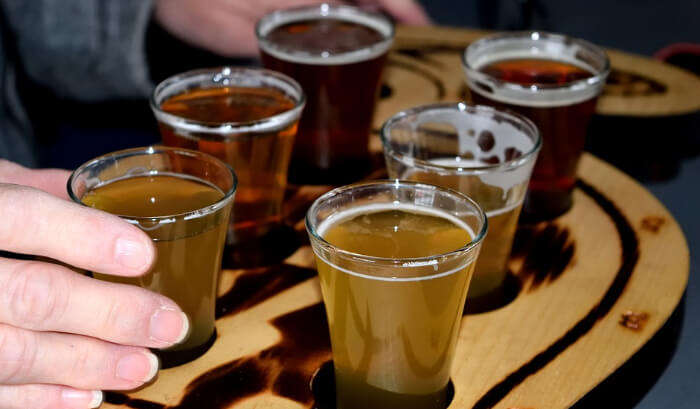 Image Source
The de Gooyer windmill in the Eastern Islands neighbourhood, one of the eight remaining windmills in Amsterdam, isn't just any other windmill. Under the sails of this attractive landmark, you'll find the 't-Brouwerij IJ', an award winning artisan microbrewery with a strikingly large outdoor drinking terrace and 30-minute guided tasting tours. Though you'll find the huge range of organic standard and seasonal ales produced here at many bars and pubs around the city, nothing is gonna taste as good as that brewed fresh on these premises. Going on a beer-tasting tour at t-Brouwerij IJ is thus, among the best things to do in Amsterdam for beer lovers.
Beer Tasting Tour timings: 2 PM – 8 PM
Beer Tasting Tour cost:
Per person tour: INR 420/- (€ 5,50 | Inclusive of 1 beer)
Per group tour: INR 4,575/- (€ 60 | Exclusive of beer)
Suggested Read: 15 Elegant Hotels In Amsterdam For A Cozy And Comfortable Stay
15. Try Cheese At Reypenaer Tasting Room – Your Cheezy Day

Discover the secret behind the delicious cheese of Amsterdam. The Reypenaer tasting room in Amsterdam brings forth centuries of cheese history wrapped in the varieties of cheese it serves on your platter. Get a taste of everything from the flavored Wyngaard cheeses that is young, soft, and melts in your mouth, to the salt crystal-packed properly aged varieties that acquire their mouth-watering taste from the bacteria living in the wood they are made in. Cheese tasting tours here are often accompanied with wine tastings to offer a complete, soul-satisfying experience! When in Amsterdam, one must bank upon such mind blowing Amsterdam activities to fully delve into the city's culture and heritage.
Location: Reypenaer Proeflokaal, Singel 182, Amsterdam
Average Cheese Tasting Tour timings:
Tuesday to Saturday: 10 AM – 6 PM
Sunday: 11 AM – 6 PM
Monday: 12 PM – 6 PM
Average Cheese Tasting Tour cost: INR 1,258/- per person € 16.50 (extra for 'Whiskey Special' tours)
Website
Suggested Read: Most Popular Euro Trips To Plan Ultimate Escape
16. Lighthouse Island Culinary Cruise – For Romantic Escapes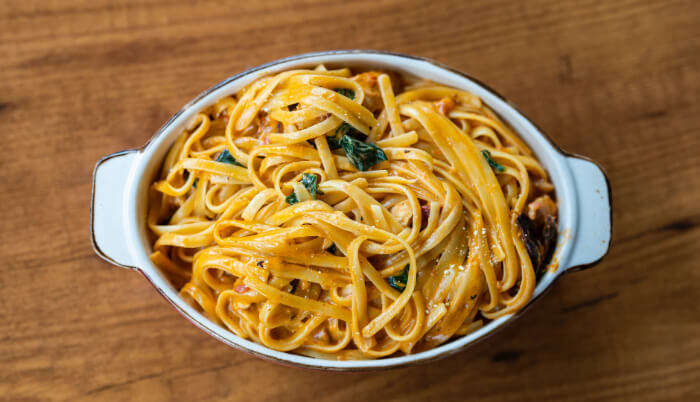 Image Source
Still can't decide what to do in Amsterdam for its culinary experiences? Book yourself a table at the Lighthouse Island Culinary Cruise of Vuurtoreneiland, the leaping-sheep-spotted, war-era-bunker-dotted islet showing off two rolling hills just beyond IJburg. Serving delectable four to five-course meals and hosting all-night meal occasions for guests, this cruise operates year-round.
It's a great option for pampering your beau with a romantic candlelight dinner aboard a lavish cruise sailing through an enchanting countryside. Gear up for a leisurely, and boozy fine dining experience!
Tip: Make your reservations two months in advance on the website to save yourself a place on the cruise!
Suggested Read: Plan A Trip To Amsterdam In December To Begin With The Festive Holiday Extravaganza
17. Garlic Queen – Amsterdam Special

Image Source
With creative decor (made with innovative garlic figures!) and a menu that is love-at-first-sight, this awesome place has everything from garlic aperitifs to garlic beer to garlic ice cream. No, we ain't kidding! Coming here for an unbeatable gastronomical, or 'garlicky' experience, is among the most amazing and fun things to do in Amsterdam. The most commendable part is when at the end of your meal the staff hands you a pin that apologizes to anyone who comes near you! And trust me, you'll want to wear it till you next brush your teeth!
Location: Reguliersdwarsstraat 27, 1017 BJ Amsterdam
Timings: 12:30 PM – 2:30 PM | 5 PM – 11 PM (closed on Monday & Tuesday)
Cost for two: INR 2,500/- with alcohol (€ 32.77)
Website
Tip: Got an allergy? Fret not. They have a special menu available.
Suggested Read: Experience A Spectacular New Year In Amsterdam With These 10 Exciting Activities
8 Best Things To Do In Amsterdam For EVERYONE!
There's a lot more to be experienced in the city other than adventure, food, and nightlife that deserves a mention.
18. Museum Visit – Unveil The Past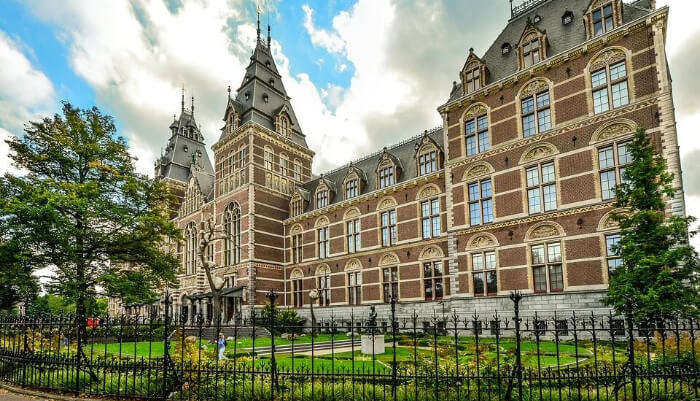 Delve into the past of the city at the many museums in Amsterdam. Visit the Amsterdam Museum to map urban evolution using objects like 700-year-old shoes. Hop over to the Museum Ons' Lieve Heer op Solder that was recently restored to its 17th century glory. Then ride away to the Joods Historisch Museum where photos, paintings, and artifacts speak volumes of the history of Judaism in the Netherlands.
Don't forget to visit the world-class lavishly restored art museum called Rijksmuseum housing the country's largest collection of art and artifacts from the 15th century to the present day. Another beautiful addition to the city is the Van Gogh Museum, an art museum dedicated to the works of Vincent Van Gogh and his contemporaries in Amsterdam. If you think all this city has is loud nightclubs and parks, you'll be surprised to find some of the best things to do in Amsterdam in its museums.
Suggested Read: 27 Best Places For Bachelor Party In The World For A Perfect Stag Night
19. Flower Market – Aromatic Ambiance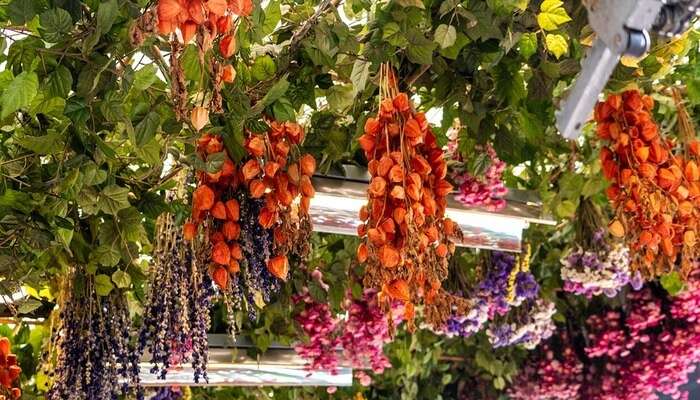 Image Source
When one thinks of Amsterdam, visuals of clogs, tulips, cheese, and windmills start cropping up. While the endless and multicoloured tulip fields are a paradise w=for photographers and nature lovers, they are sold in abundance at Bloemenmarkt – one of world's few floating flower markets lined up with bundles of this definitive symbol of Dutch culture. One of the best things to do in Amsterdam in March for feasting your eyes on these beautiful blooms is visiting this market. If you wish to witness these picture-perfect beauties in their original glory, take a short 20-minute bike trip to world famous tulip fields of Bollenstreek, where these blossoming flowers stretching out in colourful stripes across miles of lowland fields will blow your mind!
Suggested Read: 11 Best Indian Restaurants In Amsterdam To Add Some Spice To Your Holiday!
20. Go picnicking At Vondelpark – Family Time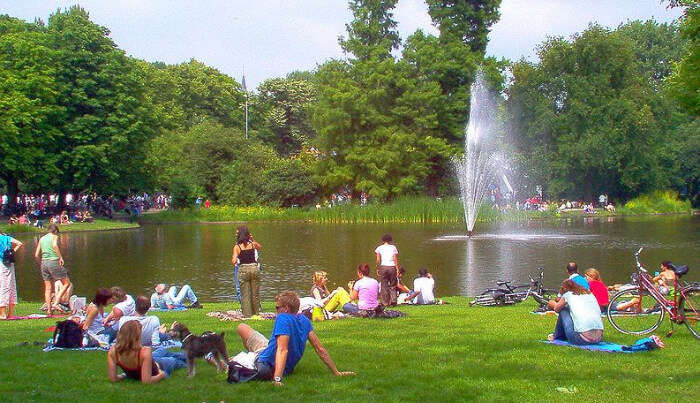 Image Source
The largest green space in Amsterdam, the Vondelpark is named after its best-known poet Joost van den Vondel (1587-1679) and is perfect for a picnic with your family, kids, or partner. From picnicking on checked sheets with baskets of fruits and buns, to smoking and having a barbecue with booze, people can be seen engaging in a variety of activities at this park. The park also attracts visitors with its number of sculptures, including one by Picasso. Thriving in the summertime, the park turns into a hub of music, dance, and kids' activities and is thus one of the best places to visit in Europe in summers.
Suggested Read: Sizzling Nightlife In Amsterdam: 10 Best Clubs & Bars
21. Explore Amsterdam Forest – Rejuvenate Yourself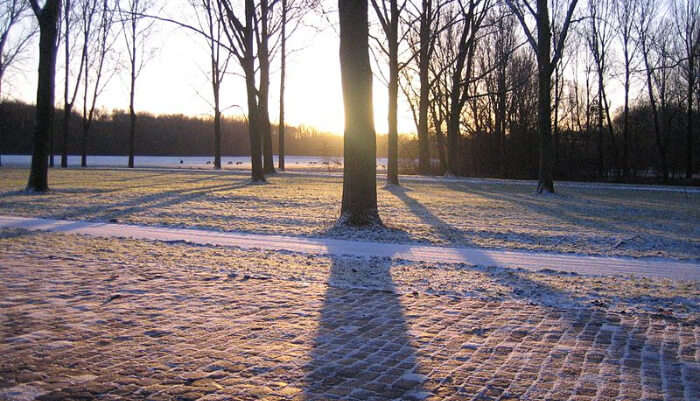 The Amsterdam forest gives you more seclusion and serenity than anywhere else in Netherlands, along with beautiful vistas of varying landscapes and natural scenery. Spring, when the flowers here are in full bloom, is the best time to visit this forest for various activities like trekking, hiking, picnic, photography, or simply spending some time with your lover. Hiking and trekking in this forest are in fact one of the top 10 things to do in Amsterdam for rejuvenation and relaxation.
Tip: Do not litter
Suggested Read: Taking A Vacation At These 10 Places With Your Family Would Be Super Awkward
22. Canal Cruising – Travelers Dream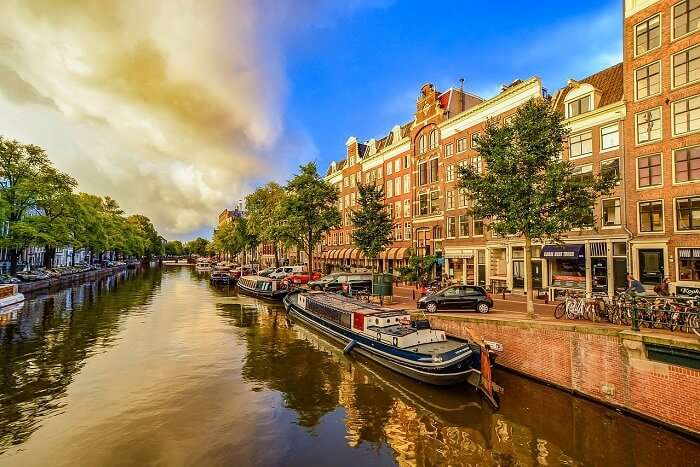 Image Source
Amsterdam's UNESCO protected canal belt serves more than just being a tool to keep the sea at bay. This quintessential picture-postcard vision of Amsterdam is an unbelievably stunning sight both by day and night. Flooded by sunlight in the daytime and twinkling fairy lights at night, the Amsterdam canal is a beautiful sight no matter which time of day you choose to visit it.
Another way to admire its unending beauty is by floating along the canals in a guided boat tour, cruise, or even a gondola! From the hop-on-hop-off sightseeing tours to atmospheric candlelit night time cruises with food and wine, you can opt for a variety of cruise tours. One of the most amazing Amsterdam activities while sailing the canal involves learning fascinating facts, like why the tilting homes along the canals are known as 'dancing houses'.
Cost of Canal Cruise Ticket: INR 1220/- per person (€ 16)
Website
Tip: Get a free canal cruise with the I Amsterdam City Card or book a cruise on the website.
Suggested Read: Europe In March: An Ultimate Guide For An Ultimate Destination!
23. Amsterdam Zoo – Funfilled Interactions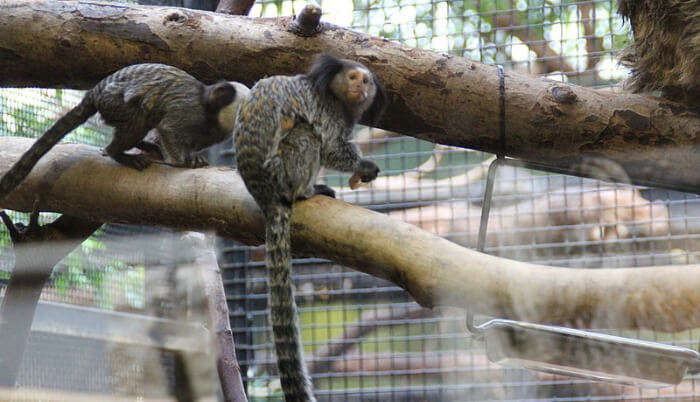 Image Source
Giraffes and camels…queer combination, don't you think? And why not? This ain't your regular city zoo with a few monkeys and tigers lazying around in a cage after all. The Amsterdam Royal Zoo, most commonly known as ARTIS, is home to more than 700 different animal species and over 200 tree and plant types. You'll find here all kinds of fauna from around the world like giraffes, orangutans, elephants, crocodiles, penguins, zebras, antelopes, flamingos, and even camels. Other than that, the zoo boasts of an impressive butterfly pavilion, a climate-controlled insectarium, a fascinating aquarium with all sorts of exotic marine life, and an exhibit where tourists can learn about all about the flora and fauna here.
One of the best things to do in Amsterdam is to visit the planetarium in this zoo that'll take you on an exhilarating journey into outer space! Visiting this zoo will surely be a unique and unforgettable experience for kids and adults alike!
Location: Plantage Kerklaan 38-40, 1018 CZ Amsterdam
Timings: 9 AM – 5 PM
Admission fare: INR 1,300/- (€ 17) for kids aged 3 to 9 years | INR 1,560/- (€ 20.5) for everybody else
Website
Suggested Read: In Pictures: 35 Most Beautiful Cities In Europe Will Make You Want To Trip There!
24. Giant Chessboard – Play Chess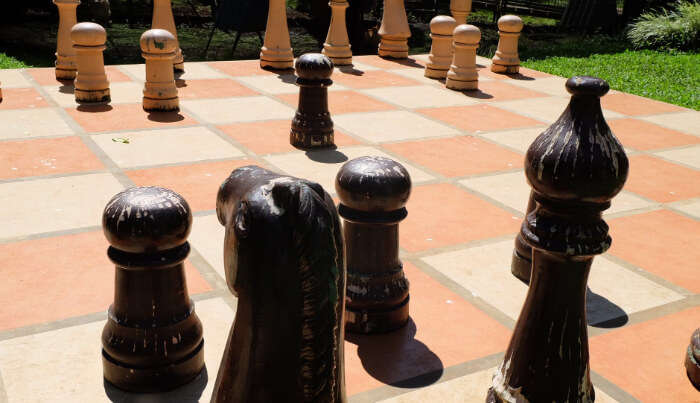 Image Source
Max Euweplein, the Leidseplein-adjacent square named after the most famous chess star of Netherlands, is a well-known spot in the city. Don't be alarmed if you find a huge crowd here at any point of the day, it's just probably some local folks playing chess! That's right! But in case you sometimes feel like playing chess and find this spot too crowded, you can head to the one outside Tropenmuseum, another set-up in the town of the same size which is never busy.
Suggested Read: Our Trip To Europe In May Was Nothing Less Than A Dream Come True!
25. Popular Attractions Tour – Hop-On Hop-Off bus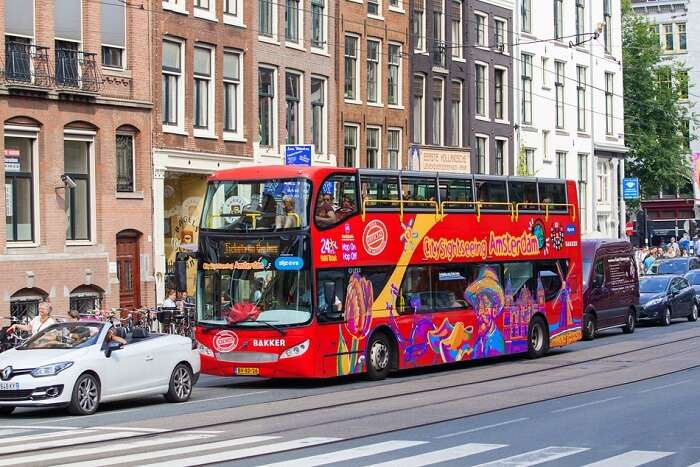 Exploring Amsterdam got a whole lot easier with the introduction of the exciting open-top Hop-On Hop-Off buses. These enable tourists to visit various places in the city, including famous tourists spots in an easy-peasy way. But then how is that different from Amsterdam's regular bus service? Here's how – the HOHO bus service lets you hop on and off at convenient city locations where you can visit some of the famous attractions and indulge in all the exciting things to do in Amsterdam before boarding another of those buses from the same stop once you're done. It's like a metro of the roads, only more colourful!
Timings: 10 AM – 10 PM
Prices starting from: INR 1,300/- (€ 17)
Website
Tip: HOHO also operates as Canal Tours in the Amsterdam canals at economical prices.
Further Read: With These 20 Backpacker Hostels In Europe, Plan A Budget Trip Like A Boss
Excited much? Make sure you indulge in all the best things to do in Amsterdam on your tour to fully experience the city. Book your Europe vacation with TravelTriangle for the best deals. And if you think we missed out on any Amsterdam activities here, pop them in the comments below!
Disclaimer: TravelTriangle claims no credit for images featured on our blog site unless otherwise noted. All visual content is copyrighted to its respectful owners. We try to link back to original sources whenever possible. If you own rights to any of the images and do not wish them to appear on TravelTriangle, please contact us and they will be promptly removed. We believe in providing proper attribution to the original author, artist or photographer.
Please Note: Any information published by TravelTriangle in any form of content is not intended to be a substitute for any kind of medical advice, and one must not take any action before consulting a professional medical expert of their own choice.
Frequently Asked Questions About The Best Things To Do In Amsterdam
Got queries? See if anyone of the following help answer them:
Where can one hire bikes in Amsterdam?
Yellow Bike Tours (Central Station), Rent-a-Bike van Dam, Bike4U, Ajaxbike, Holland Rent-a-bike (Beursstalling), Van der Valk (Hotel Almere), Mike's Bike Tours (Central Station), MacBike (Central Station, Leidseplein, Vondelpark, Waterlooplein) are some of the shops and outlets in Amsterdam from where you can hire a bike at affordable rates.
What are all the languages spoken in Amsterdam?
Dutch and English are the most widely spoken language in Amsterdam, Netherlands.
Is there only paid parking available in Amsterdam?
Almost all the locations in Amsterdam require a permit or a certain amount of payment for on-street parking. The parking rates, however, vary by area.
What are the best things to do in Amsterdam?
You can go to popular attractions or visit museums and galleries. There are numerous interesting things to do in Amsterdam.
Which is the best time to visit Amsterdam?
Amsterdam welcomes visitor throughout the year, however, the best time to explore its exquisite beauty is between April to May and September to November.
Where shall I stay in Amsterdam?
Amsterdam offers numerous hotels and resorts from pocket-friendly to luxuriating alternatives. Your stay depends entirely on your travel budget.
---
People Also Read:
Things To Do In Singapore Things To Do In Pattaya Things To Do In Beirut