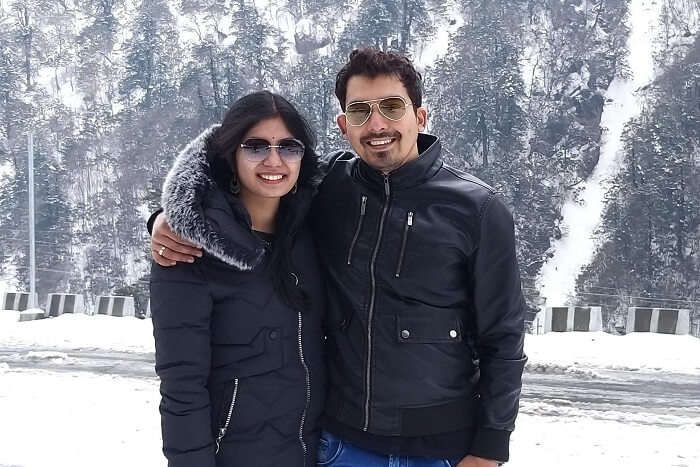 When it comes to honeymoon, the mountains are perfect because you can cuddle with your partner all you want. What better place there is than Sikkim and Darjeeling where you are surrounded by the mighty Himalayas? I wanted a special place to spend some time with the love of my life. Darjeeling and Sikkim seemed like one. We both have been long fascinated to explore northeast and idea of spending a few days in the astounding hills stations appealed to us. So, we booked a customized honeymoon to Sikkim and Darjeeling fulfilled with all our requirements and had the time of our lives. March felt like the best time to visit Darjeeling and Sikkim as we could enjoy the snow. Plus, it was bitterly cold though. So, more chances for us to cuddle. Lol
Table Of Content
Details Of Our Darjeeling – Sikkim Honeymoon
Trip Type: Honeymoon
Trip Duration: 6D/5N
Trip Cost: INR 29,000
Inclusions: Accommodation, Vehicle with driver, Breakfast
Exclusions: Airfare, meals, travel insurance
 Sikkim Travel Tips – Everything You Need To Know For An Amazing Sikkim Tour
6 Days Itinerary Of Our Honeymoon in Darjeeling – Sikkim
Day 1: Arrival and leisure
Day 2: Visiting Tea and Flower Gardens
Day 3: Visit To Peace Pogoda and Darjeeling Ropeway
Day 4: Arrival In Sikkim and Parasailing In Gangtok
Day 5: Drive To Nathu La
Day 6: Departure
Experiences On Our Darjeeling-Sikkim Honeymoon
Here is how we spent each day on our honeymoon. Gangtok & Darjeeling are such a delight for honeymooners. We had equal parts fun and adventure on or romantic vacation in Sikkim.
Day 1: Arrival in Darjeeling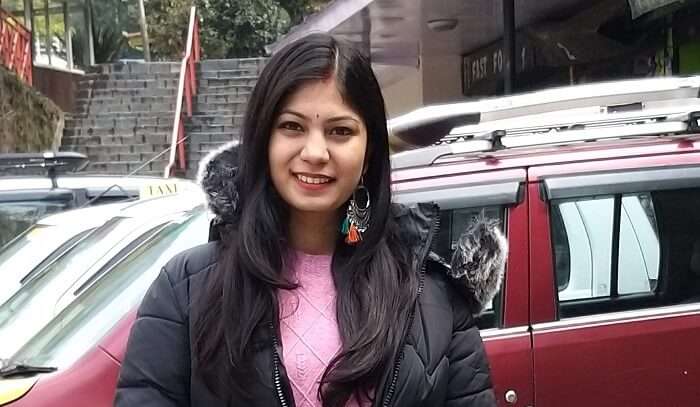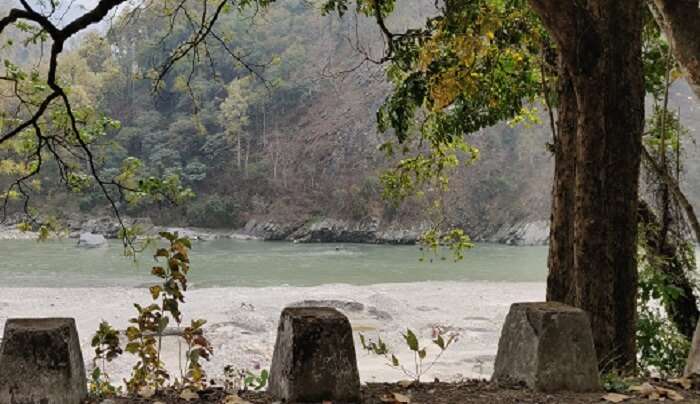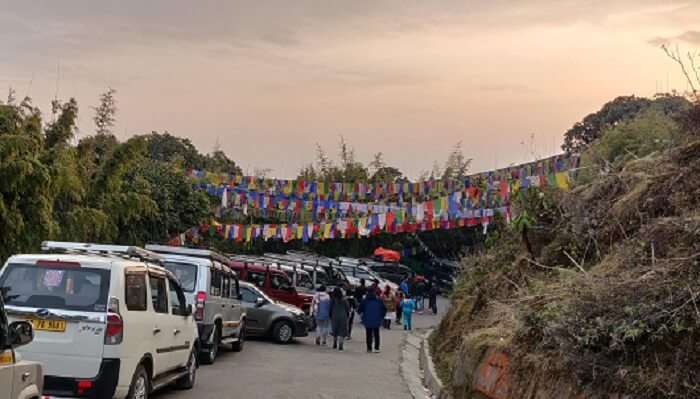 We landed at the airport and headed straight to our hotel. We spent the first day of our honeymoon relaxing and charging our batteries for all the excitement ahead. Our stay at the hotel was nice and comfortable.
Suggested Read: Andaman In October: 10 Awesome Things To Do In This Perfect Indian Paradise

Day 2: Tea Garden & Flower Garden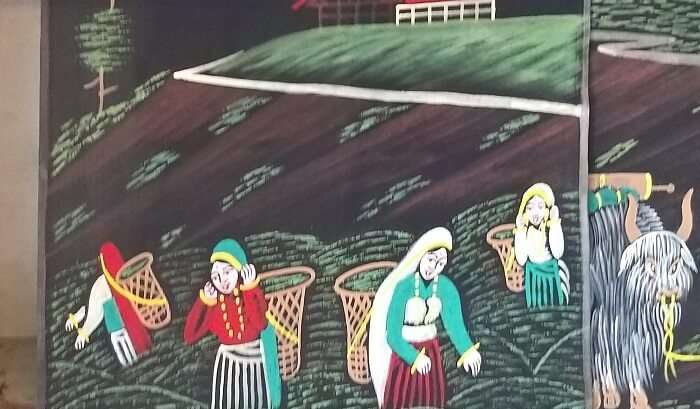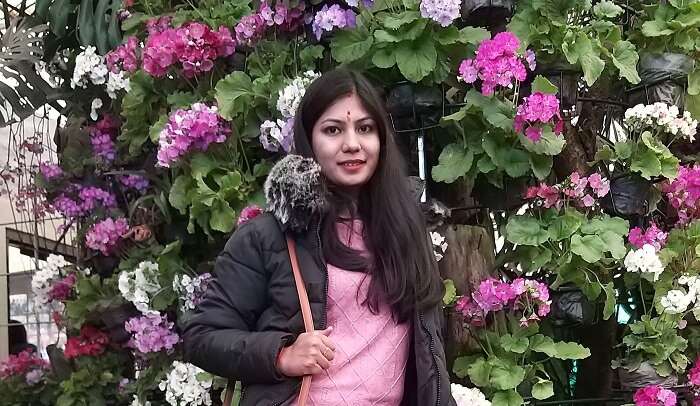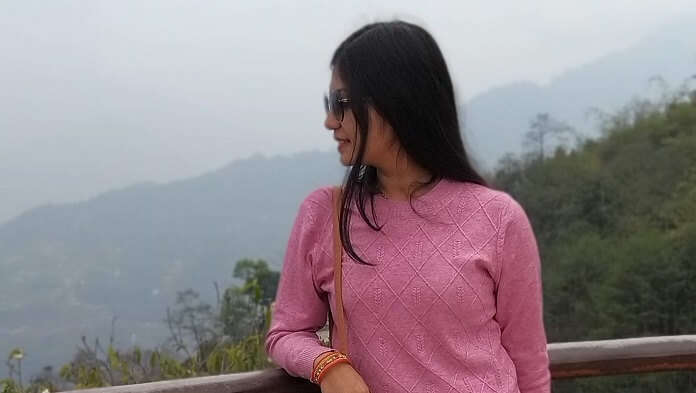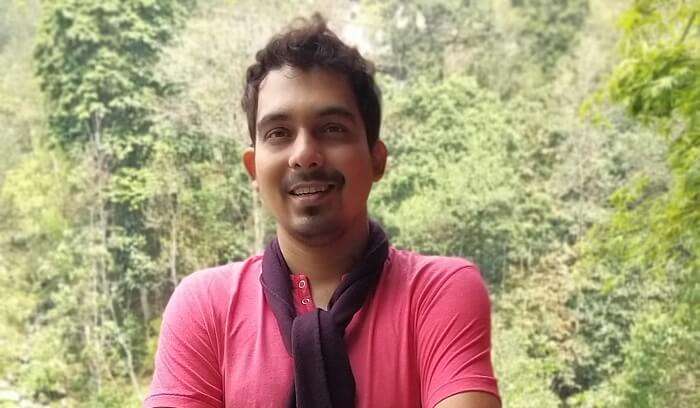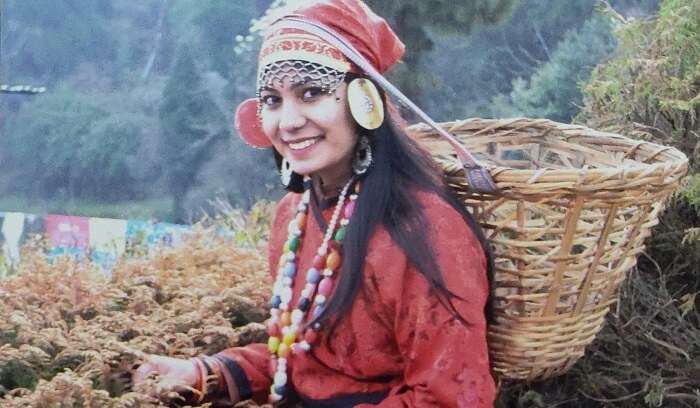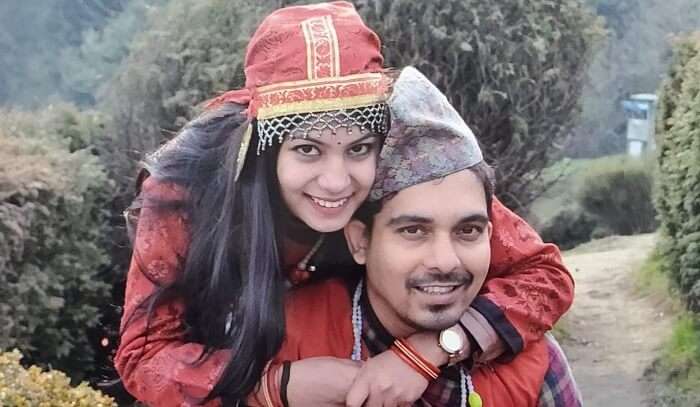 We visited Tea Gardens and learned how tea is made. The whole scenery of undulating mountains rolling with greenery was epic. We even clicked photos in the traditional costumes as it is customary on honeymoon.
 20 Incredible Local Sikkim Food Options To Gorge Upon In 2022
Day 3: Peace Pagoda & Darjeeling Ropeway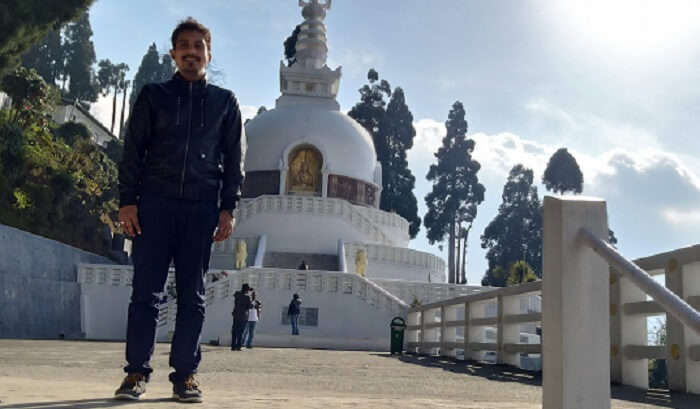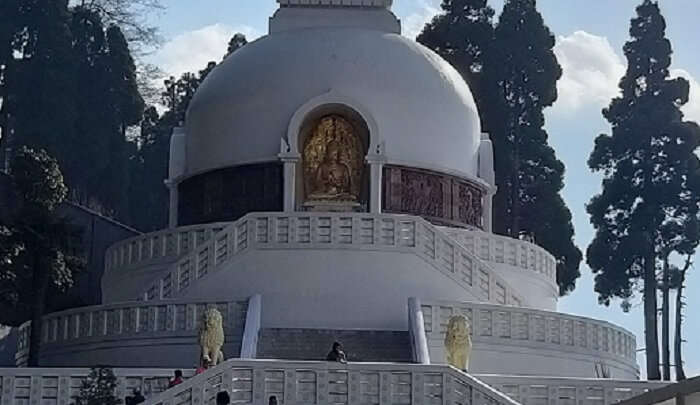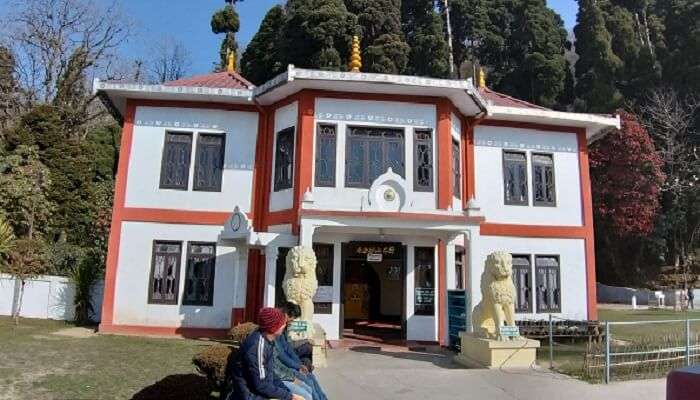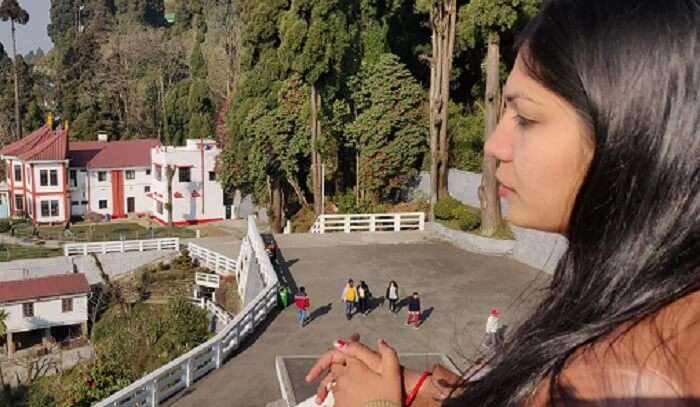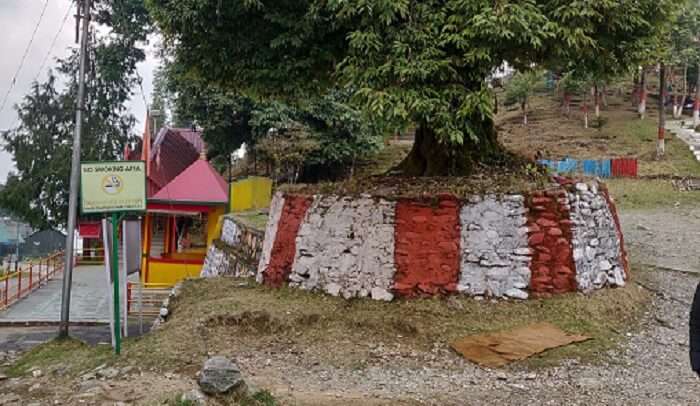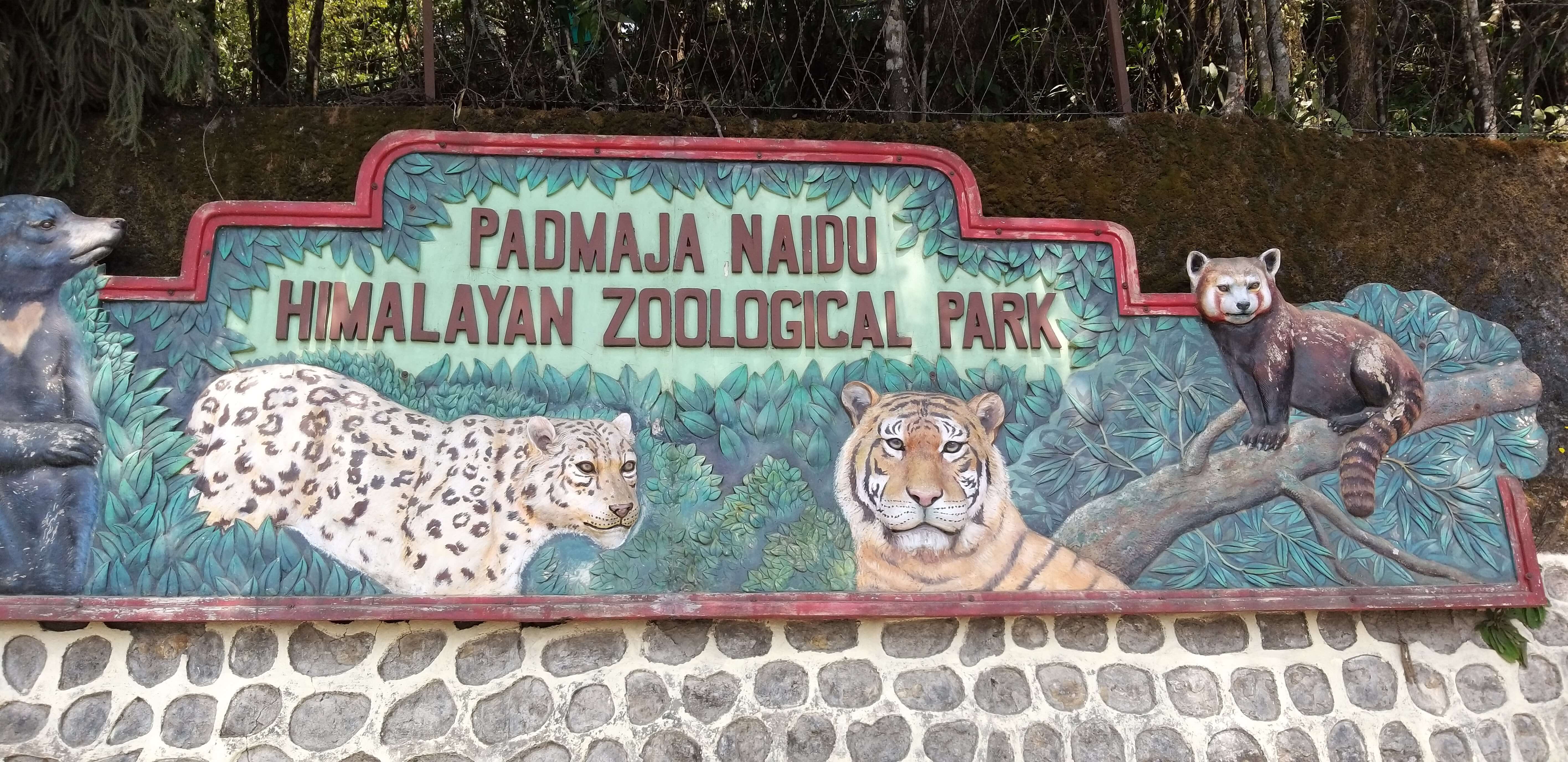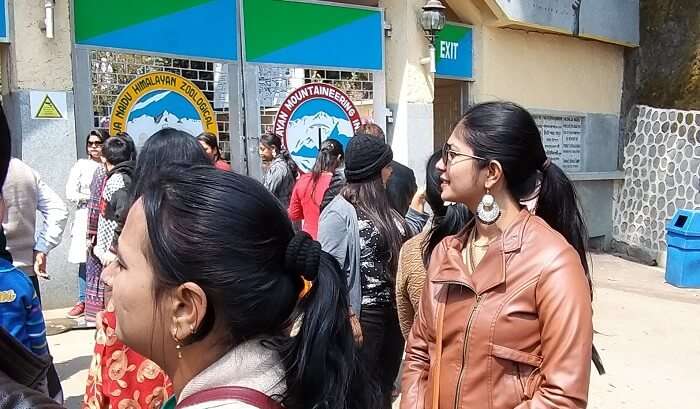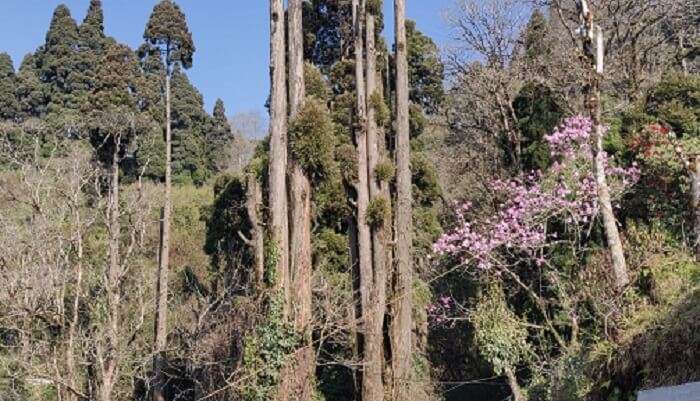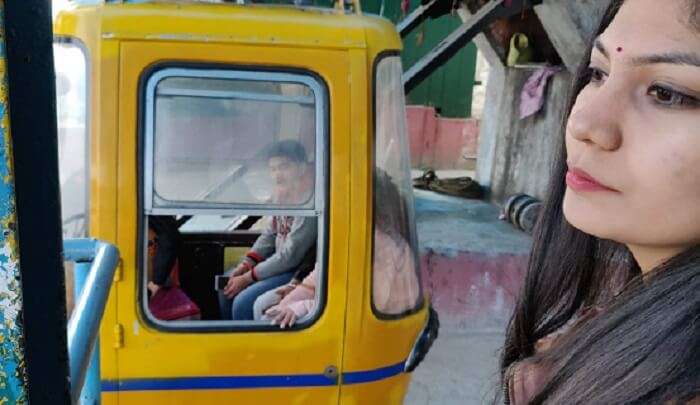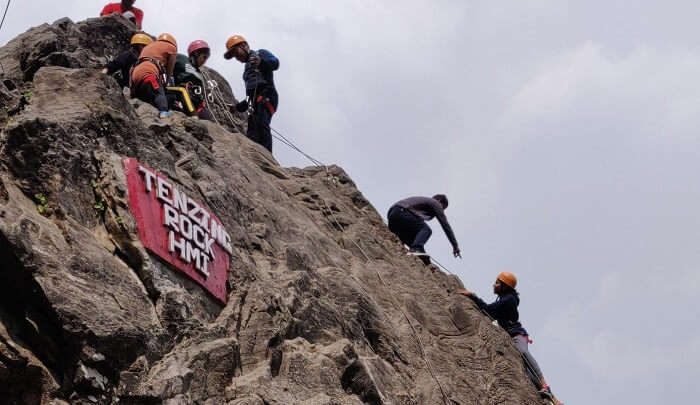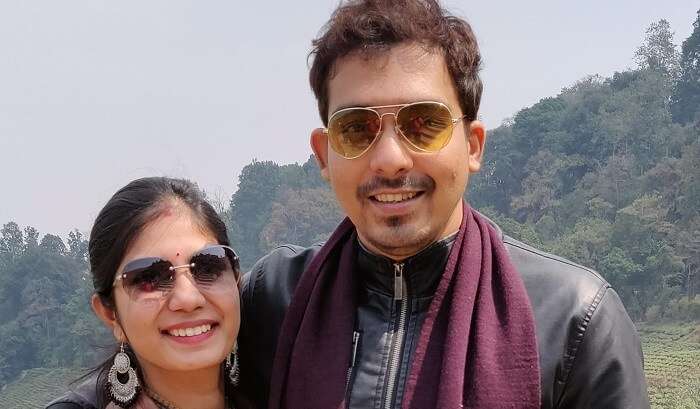 We started our honeymoon in Darjeeling and made a visit to Peace Pagoda. The sight of the Buddhist stupa was so serene and calming that it could put anyone in instant peace. We also visited the Gorkha War Memorial where we paid our respects to the martyrs. Batasia Lopp spiraling around the memorial was fun too. We also went to PNZ Zoological Park which is the largest high altitude zoo in India. We also made a stop at the Himalayan Mountaineering Institute. The highlight of the day was the Darjeeling ropeway. The views from the cabin were stupendous.
Day 4: Parasailing in Gangtok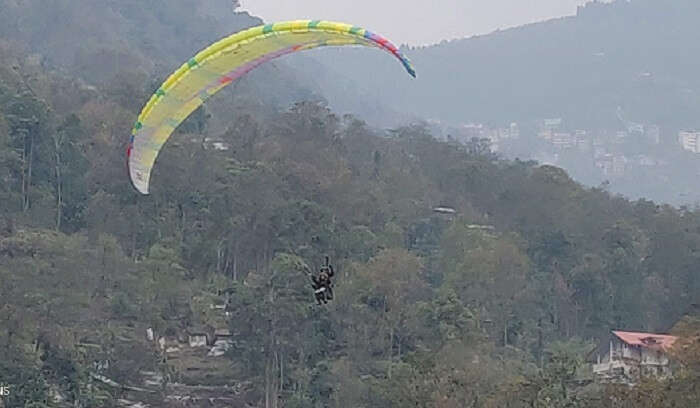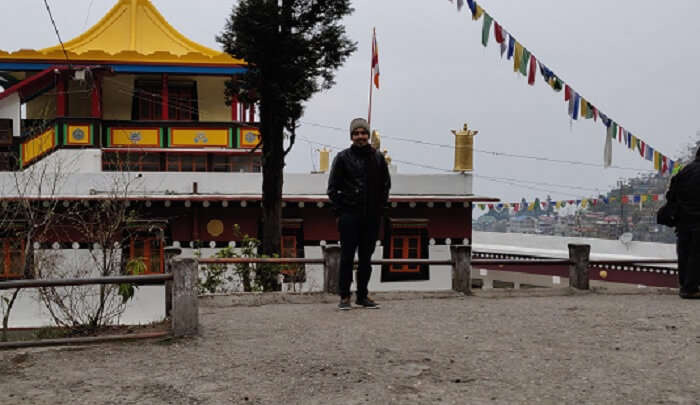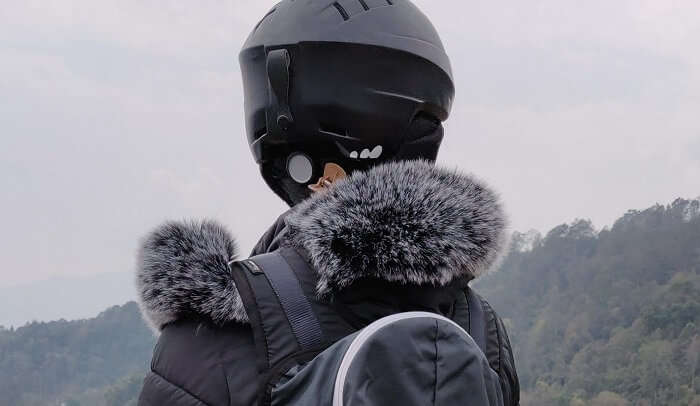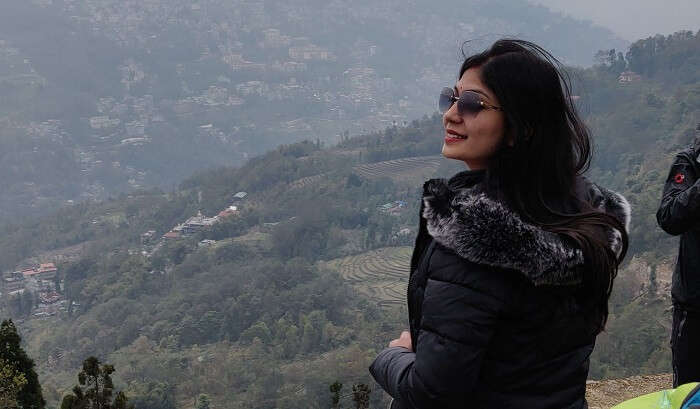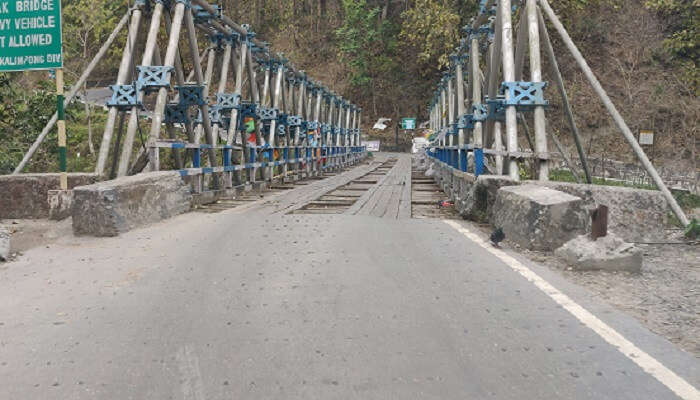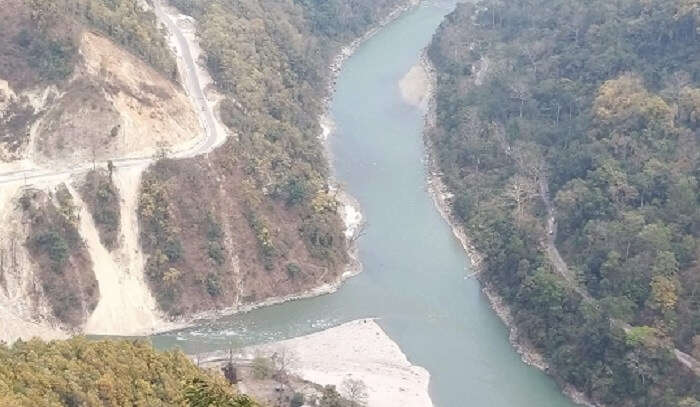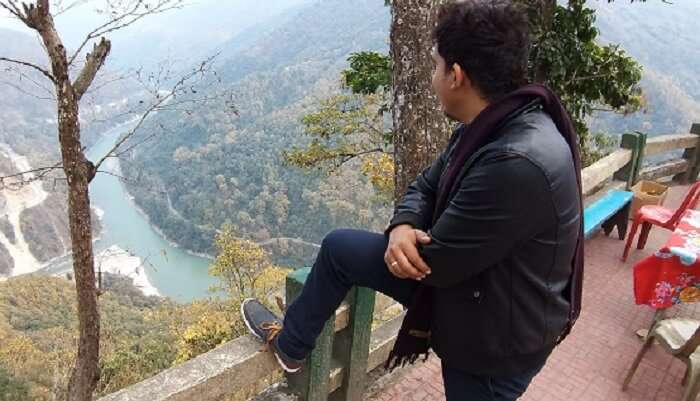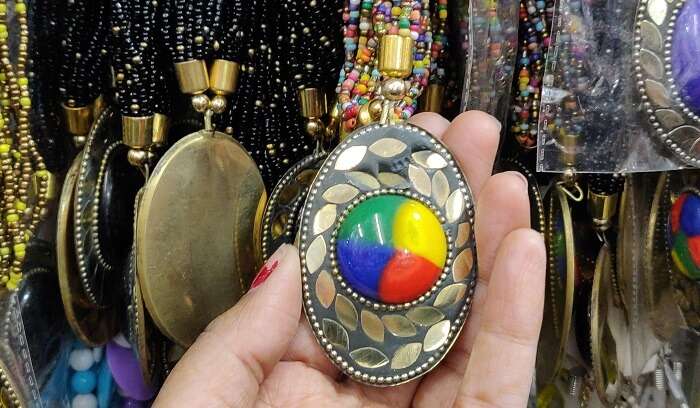 Even though Gangtok was just 90 km away from Darjeeling, the mountain ride was sure tortuous and packed with scenic landscapes. If you are wondering how to travel to Darjeeling and Sikkim, then the only way is by car. Teesta river followed us throughout our road journey. It looked all so beautiful. We reached our hotel where we settled in. We went for parasailing for a dose of adventure and peak beautiful aerial views of Darjeeling and Sikkim Himalayas. We then headed to MG Road for a nice stroll. The market was jutted with handloom showrooms, shops, and restaurants.
 Vidhya's Honeymoon Trip To Gangtok Was All About Adventure & Fun!
Day 5: Drive to Nathu La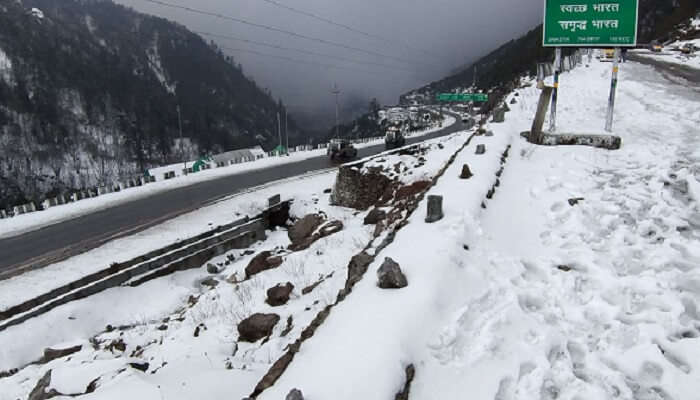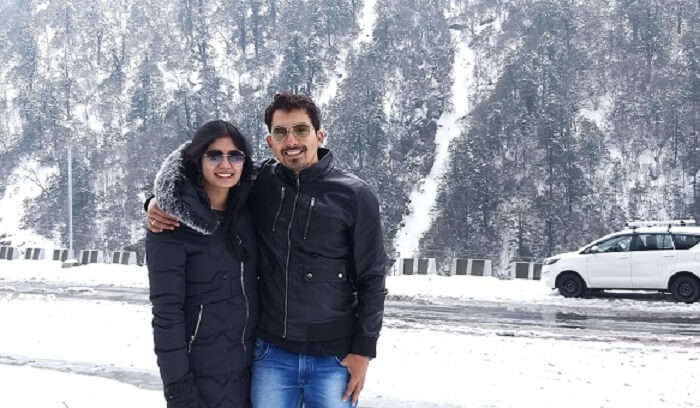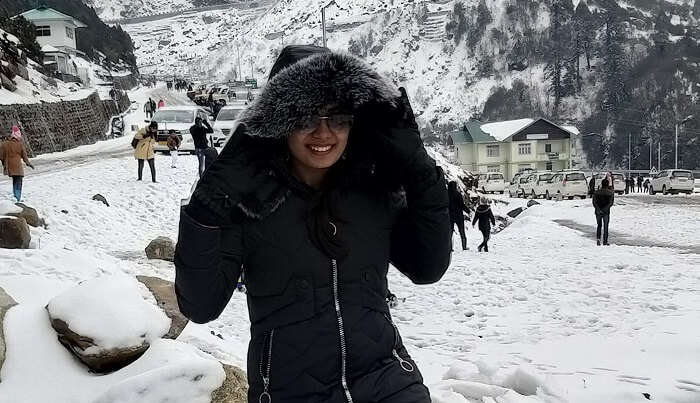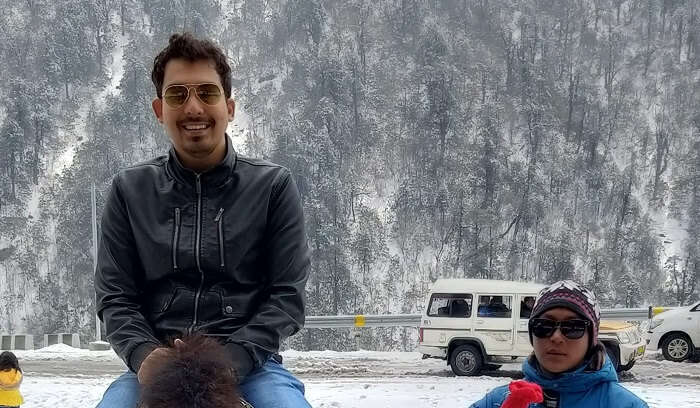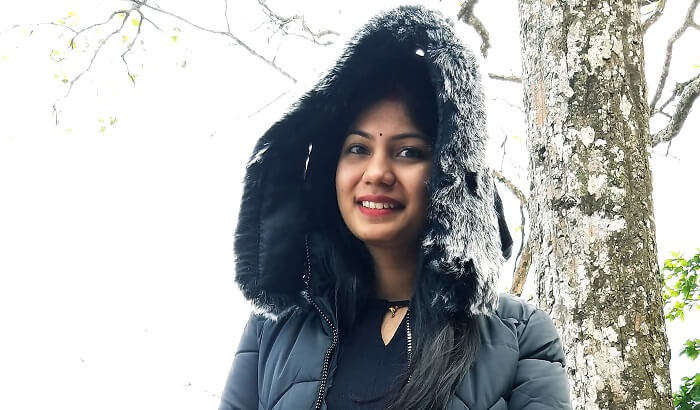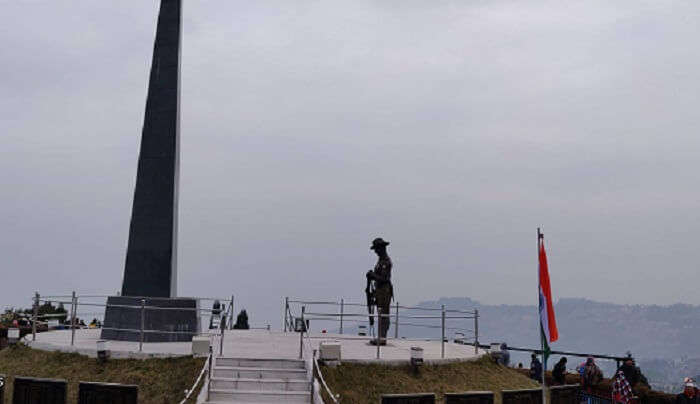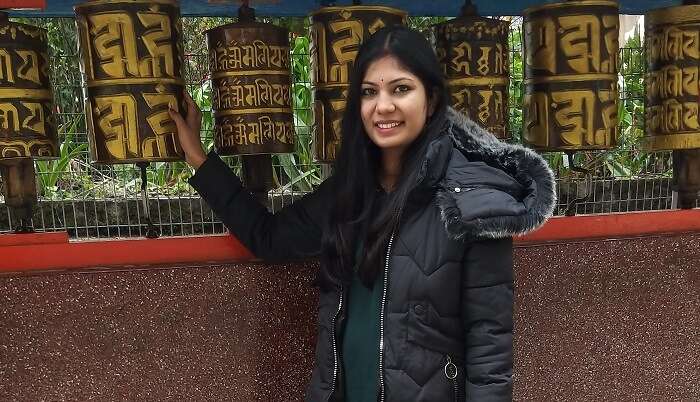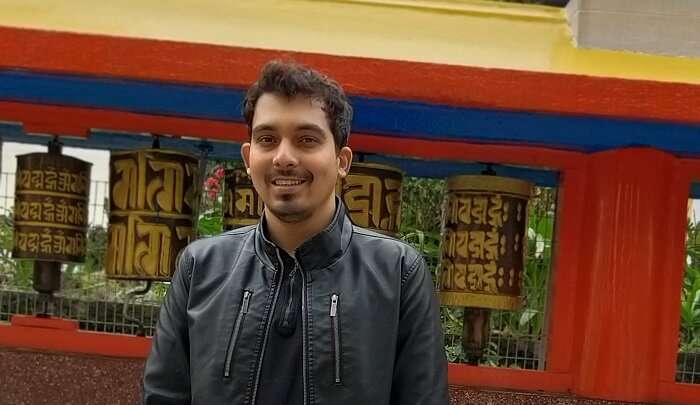 It was so cold. The snow was all over the place. The snow all over definitely made it the best time to visit Darjeeling and Sikkim for us. We could only go up till 9th Mile as the weather was bad and permits were not available. We were delighted to see so much snow in this month. We missed Nathu La, Baba Mandir, Hanuman Tok, and Tsomgo Lake.
20 Drool-Worthy Restaurants In Sikkim For A Scrumptious Retreat/
Day 6: Back to Pavillion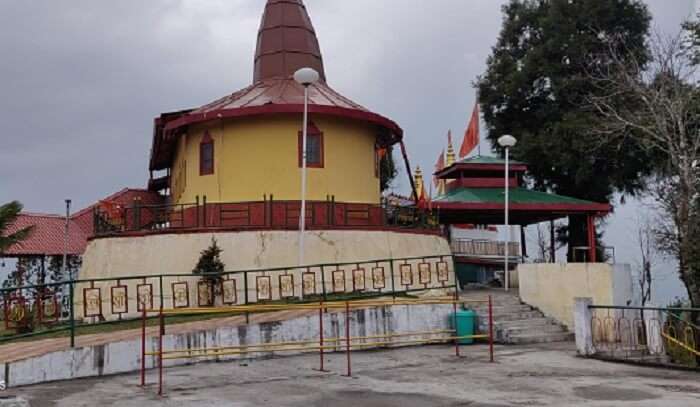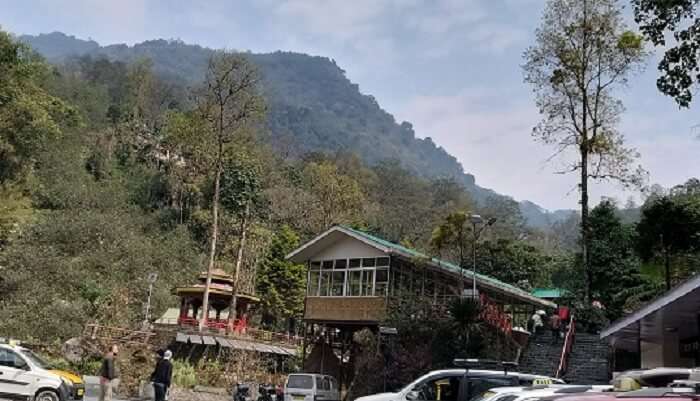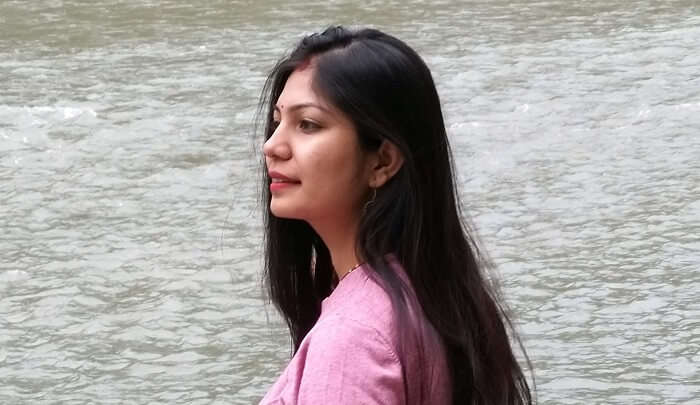 We checked out of our hotel and started our drive to Bagdogra Airport from Gangtok which took us four hours. We returned exhausted and with heart-warming memories from our sweet honeymoon.
 Shopping In Sikkim – Top 5 Places To Shop For Handicrafts & Souvenirs In Sikkim
Hotels In Sikkim-Darjeeling
These are the hotels we stayed in during our honeymoon. Both the hotels were comfortable and cozy and we would suggest other travelers choose them as their accommodation.
1. Hotel White Yak – Darjeeling
We stayed at Hotel White Yak on the first couple of nights in Darjeeling and from our experience, we can say that it was one of the good places to stay in Darjeeling. The rooms were nice and cozy equipped with all kinds of facilities to make our stay comfortable. It even had an in-house restaurant that served regional, Indian, and continental delicacies.
2. Lindsay Himalayan Heights Hotel – Gangtok
For the rest of our honeymoon, we spent our days in Gangtok and stayed at Lindsay Himalayan Heights Hotel. It was a boutique party and the views from the window were gorgeous. Our hotel was just 7 minutes from MG market. So, we could go out at any time in the day. It is one of the best places to stay in Sikkim.
Our Ladakh Itinerary Of 7 Days Was Filled With Rocky Terrains, Breathtaking Views, And Amazing People
Food In Sikkim-Darjeeling
We visited the restaurants at MG Road in Gangtok. Unfortunately, I don't recollect the names. You will find plenty of restaurants in Darjeeling India. The majority of the time we have had the food from the same hotel where we were staying. However, food was expensive in particular. It cost more than 300 rupees per head including service charge, even for smaller items like soup, fried rice, etc. Though the food was delicious. You will find the best food to eat in Sikkim if you are experimental in nature.
Budget Trips To Sikkim: A Comprehensive Guide To ExploreThe Best Places
Shopping In Sikkim – Darjeeling
The shopping experience was very good in Darjeeling. We found a lot of places to shop in Sikkim and Darjeeling. Some of the things we found worthy of buying were Imported woollen clothes and shawls as they were at a very low price. The quality of jackets, windcheater, and coats was very good. Ladies can get fashionable boots at a lower cost as compared to anywhere in India. Keep it in mind the better you are bargaining, the more advantageous position you are in. One more important thing to note you have more options to shop from Darjeeling than Gangtok.
Dos And Dont's In Sikkim – Darjeeling
Try to complete all your shopping in Darjeeling as shopping in Gangtok is expensive.
Don't forget to bring gloves, jackets, and mufflers. The temperature in March is bone-chilling.
Our Experience With TravelTriangle
It was a heartwarming experience. Everything on our honeymoon was taken care of by our agent. We could not have expected to be any better. The best thing about booking our package with TravelTriangle was that we could customize our trip just the way we wanted. Things went smooth and seamless. 
     A Trip To Sikkim In April For 5 Days That Gave Us A Well-Deserved And The Much Needed Break!
I was very much satisfied with the adventure on our honeymoon. There were few things I missed out Tsango Lake, Baba Mandir, and Nathula Pass because of snow. We wish we had the clearance for that but due to bad weather, we got clearance up to 9th Mile. The most memorable part of the journey was parasailing in Gangtok. The locals were warm and friendly. They took the extra pain to maintain clean and green sights. Everything about our honeymoon in Sikkim & Darjeeling was cherishable and delightful.
Common Queries About Sikkim – Darjeeling
Which is the best month to visit Sikkim?
March and May or October and mid-December is the best time to visit Darjeeling and Sikkim.
How many days are enough for Darjeeling?
If you are planning to visit both Darjeeling and Sikkim, then two days are enough to explore this beautiful hill station. Even 2-3 days are sufficient for Gangtok. It is suggested you keep aside 6-7 days for a trip to this part of India. Keep Darjeeling in the first leg of your trip and visit Gangtok second.
How much is a taxi from Bagdogra to Darjeeling?
The drive from Bagdogra airport to Darjeeling is 2 hours long. A small pre-paid taxi from the airport will cost you around INR 2,000.
Is Gangtok better than Darjeeling?
People Also Read:
Kerala In May With Family Andaman In April Solo Trip To Kashmir
Comments
comments