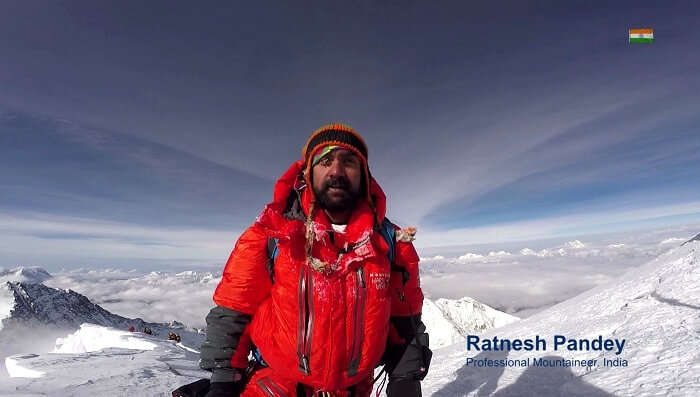 "Life is like a mountain, hard to climb, but worth the amazing view from top"  These lines ring true for Bhagwan Singh who is the first civilian from Madhya Pradesh to conquer Mt. Everest.
Bhagwan overcame a lot of hardships to fulfill his dream. From preparing for the climb to collecting money for the trip to supporting his family, his path to the top was full of hurdles and his journey, treacherous.
During his tough 29,029 ft. ascent, he tackled intense cold, avalanches, and lack of oxygen among many to climb the Mt Everest.
As per his interview to Hindustan Times "The area above 28,000 feet was really tough. We used oxygen masks there. In our team, there were eight climbers, but only five got success. When I reached the top of the Mount Everest, I felt like I had conquered the whole world. I can't describe my feelings''
Calling it a magical experience, Bhagwan was joined by another valiant climber from his state – Ratnesh Pandey who also triumphed Mt. Everest although 2 days later.

A climber by passion, Ratnesh had almost fulfilled Mt. Everest last year when he was suddenly called back from 24,000 ft. due to the devastating earthquakes in Nepal.
This year, although still scared, Ratnesh mustered up enough courage to fulfill his dream and finally ended up winning over the mountains and the hearts of his loved ones.
Both the MP state climbers were congratulated on their tremendous achievement by Chief Minister Shivraj Singh Chouhan and Sports Minister Yashodhara Raje Scindia.
The valiant climbers had also hosted the tricolor on top of Mt. Everest displaying honor and a true patriotic spirit. They proved "Every mountain top is within reach if you keep climbing".