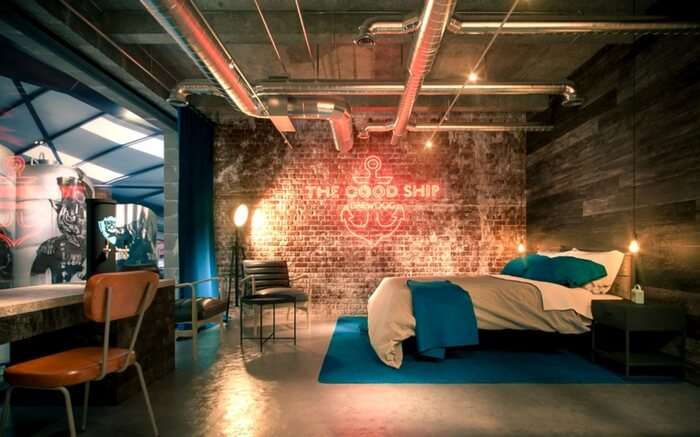 Happiness can overwhelm you in many ways, and this time it comes brewing and pouring right next to your bedside. Good news for travelers. BrewDog, a leading multinational brewery, and pub chain based in Elon, Scotland has announced the world's first beer hotel. Dedicated to craft beer this hotel with a brewery opening up in every room will be available for booking from the first half of 2019.
All the 26 well-appointed rooms in the Doghouse spread over a 3.25-acre site will have in-room beer taps. The rooms will also be equipped with built-in shower beer fridge which would make a perfect retreat for an exhausted traveler. The brewery will be headquartered in Aberdeenshire, Scotland.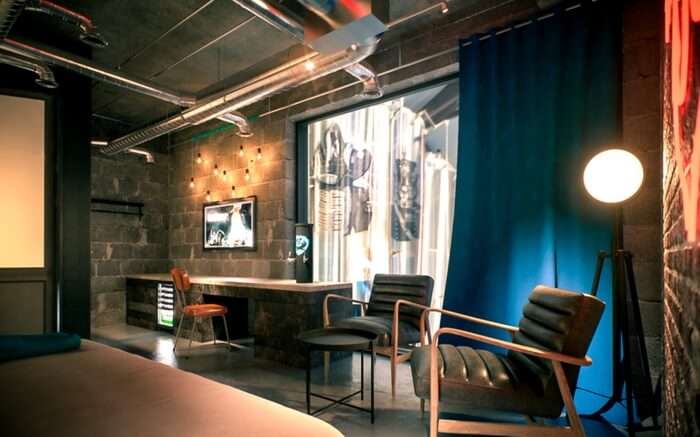 Image Source
BrewDog co-founder James Watt said, "The DogHouse is our gift to passionate craft beer fans making the pilgrimage to our brewery in Aberdeenshire. The idea of opening a beer hotel has always been high on our agenda, and now we are finally able to realize that dream, right here at our HQ. بت واي This will be the ultimate destination for craft beer fans seeking hops with their holidays. This is a beer Nirvana."
Here are the some of the interesting facts and information about the World's First Beer Hotel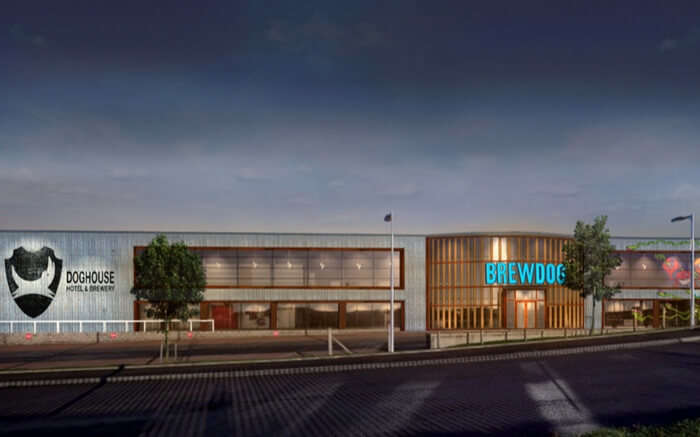 Along with the hotel, BrewDog is also planning to expand the canning and packaging hall.
This hotel will succeed BrewDog's sour beer brewing facility, which came into operation in the last month.
Expected to be completed by the year's end, the beer hotel will become operational in the first half of next year.
The rooms overlook the brewery facility. اشتراك يورو 2024 It is from here that guests would be able to watch the men at work, thus accounting for a holistic experience. الكرة اون لاين
The property will come up right next to BrewDog's current 1 million hl brewery.
BrewDog will raise funds from Equity for Punks crowdfunding initiative, which has raised over 53 million euros since 2009. Thanks to the 73,000 craft beer fans.
Priority would be given to "Equity Punk" investors at the time of booking.
Also, the makers of BrewDog are planning a new property in Ohio in late 2019, and if rumors are to be believed then it will have beer filled hot tubs!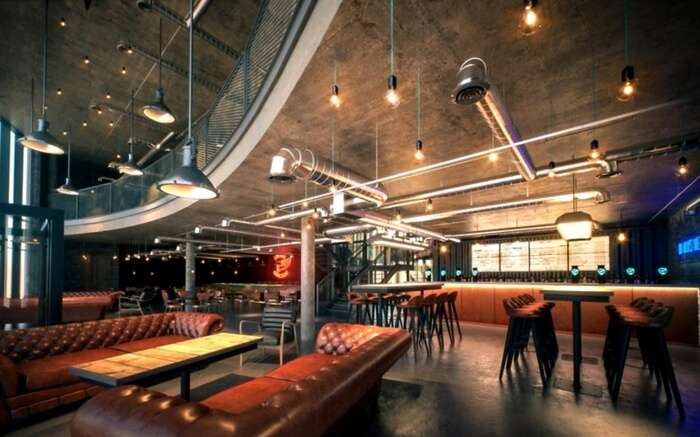 Image Source
More details about BrewDog can be found here
Whoa! Now, this is some good news and we are, for sure, going to drink to that.
Comments
comments