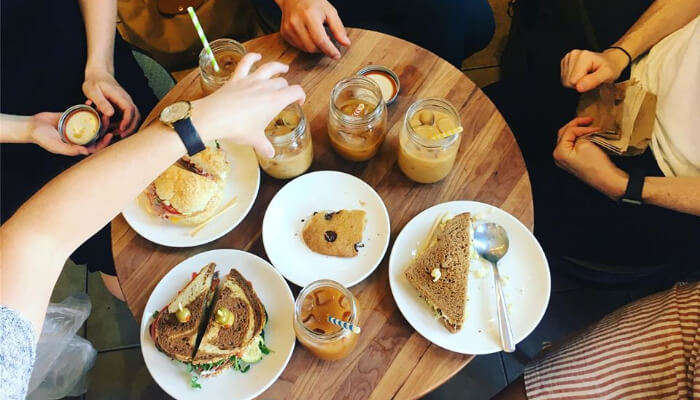 Cafes in Ottawa and around have grown so much more than just offering the best blend of coffee. From catching up with your friends, going for a romantic date, organizing a meeting – you can visit a cafe for a whole lot of things in Ottawa nowadays. They have significantly changed the entire cafe culture and now they are ready to offer much more. With so many café chains expanding around the city, it will take some time to explore all of them. So where should you start? Take a look at these top cafes in Ottawa which are the most popular.
Must-Visit Cafés In Ottawa
When it comes to visiting a café in Ottawa, you have a lot of places to choose from. To make your task much easier, we have jotted down some of the best cafes in the town.
1. Figaro Coffee House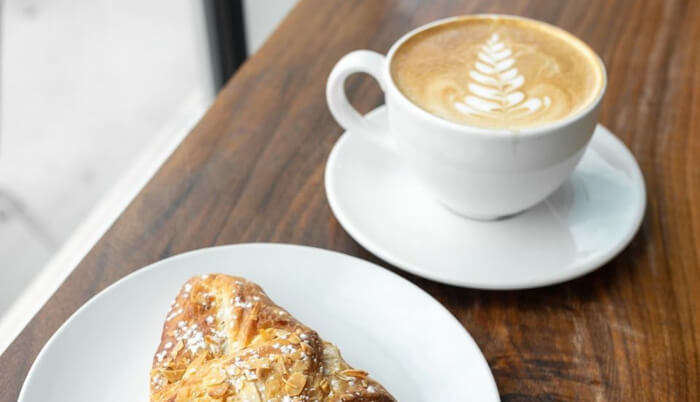 Image Source
Figaro Coffee House is a charming and elegant cafe that can be your favourite work and study place for hours. The interior is warmly decorated with bright colours and a variety of decorative pieces. This beautiful coffee shop is divided into two separate spaces and each of them has been made for a reason. One is for those who are looking for a quiet place to read and concentrate. The other place is where you should head if you want to have a long chat with someone. Their menu is quite extensive and you must try the delicious hot chocolate, carrot coffee cake and chocolate tart. Try other snacks and tidbits on the menu.
Location – 650 Industrial Ave, Ottawa, ON K1G 0Y9, Canada
Timings – Weekdays – 6am to 10pm and weekends – 7am to 10pm.
Must Read: Ring In 2022 With A Bang At These 14 Best Places For New Year Parties In Canada!
2. Palmier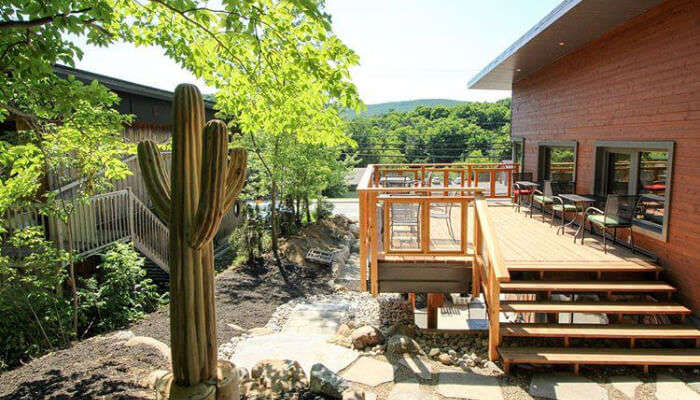 If you are a coffee lover and want to taste some really delicious blend of coffee, then head to the Palmier. For everyone who wants to give themselves a sugary and caffeine treat, this is the perfect place. The café is really big and there is ample place for everyone to get a seat. The entire cafe is made of a wooden structure which looks minimal and very aesthetics, surrounded by verdant greenery. You can try their burgers and doughnuts for satisfying your taste buds. Their food is very light on the stomach and their coffee will certainly make you feel more refreshed and alive when you drink it. It is undoubtedly one of the cute cafés in Ottawa.
Location – 40 Chemin Scott, Chelsea, QC J9B 1R5, Canada
Timings – Weekdays – 7 am to 6 pm and weekends – 9 am to 6 pm. Wednesday closed.
Suggested Read: 40 Best Places To Visit In Canada In 2022 That Will Leave You Spellbound
3. Arlington Five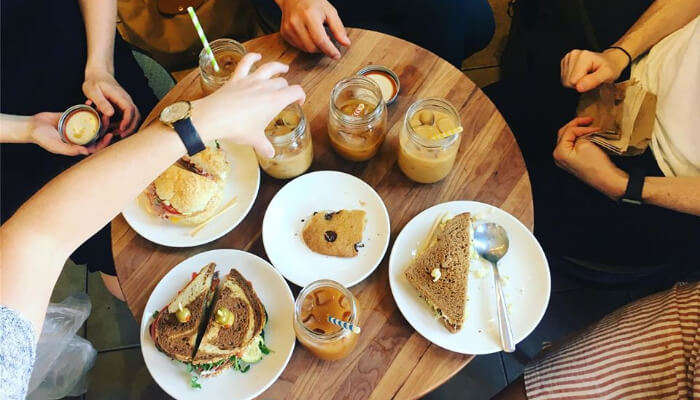 Image Source
One of the most popular cafes in Ottawa, the Arlington Five is a very pretty café in the heart of the city. The café has a very good staff and management and the interior is well kept. On any given day, you will see a good crowd coming to have a nice chat and enjoy the delicious food they make. The inside of the café is well spacious and can accommodate a lot of people together. The white and copper-coloured brick walls look really good inside. Their menu consists of a lot of items and beverages, but their speciality is the London Fog. It is not very cheap, but for the price you pay, it is a wonderful cup to try out. Also, don't forget to drool over the wide variety of muffins, cookies, squares, and pastries.
Location – 5 Arlington Ave, Ottawa, ON K2P 1C1, Canada
Timings – Weekdays 8 am to 8 pm. Weekends – 8 am to 5 pm.
Suggested Read: Christmas In Canada: 19 Best Places To Enjoy The Canadian Celebration
4. The Ministry of Coffee

Image Source
The chic and minimal interior of the cafe makes The Ministry of Coffee one of the most popular cafes in Ottawa among the students. The whitewashed walls on the inside look simple yet aesthetic which helps to maintain a peaceful and cool atmosphere. From the windows of the café to the colour tones, everything matches perfectly. The staff is very efficient and the service prompt. The seating arrangement is quite comfortable. People can choose to sit on the lounge chairs or around the corners if they want to work. For only a few dollars you can have a hearty meal that can keep you going all through the day. The food they make 100% fresh and organic.
Location – 1013 Wellington St W, Ottawa, ON K1Y 2Y1, Canada
Timings – Weekdays – 7 am to 12 am and weekends – 7 am to 1 am.
Suggested Read: 8 Festivals In Toronto To Experience The Hip Culture Of Canadian Metropolis
5. Origin Trade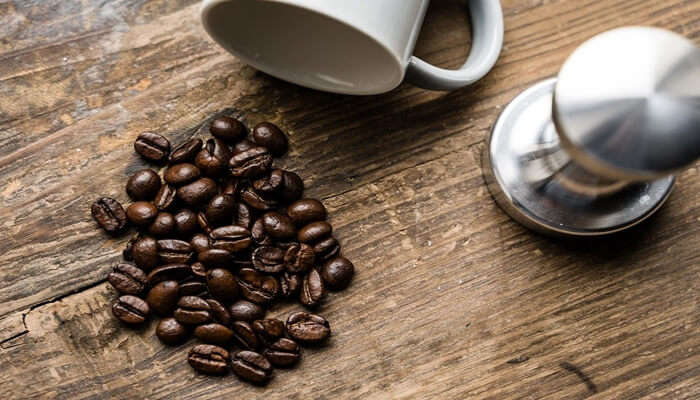 Made with the help of modern and contemporary design, the Origin Trade café is one of the best places to be around when you want to study for your exams or hold a meeting. The industrial interior decor really helps the cafe to stand out from other places. It is not everywhere you see this kind of decoration. A very homely atmosphere with comfortable seating, the café is flocked by students and people of all ages. The Origin Chai or Beetroot Latte are some of the specialities available in this cafe. Their Almond Croissant and Breakfast Sandwich is a must-try. You'll be surprised to know that the café hosts various DJs and bands every Friday night.
Location – 111 York St, Ottawa, ON K1N 5T4, Canada
Timings – 5pm to 2am. Closed on Monday.
Suggested Read: Top 21 Things To Do In Canada For An Absolutely Thrilling Holiday In 2022
---
Planning your holiday but confused about where to go? These travel stories help you find your best trip ever!
---
6. Art House Cafe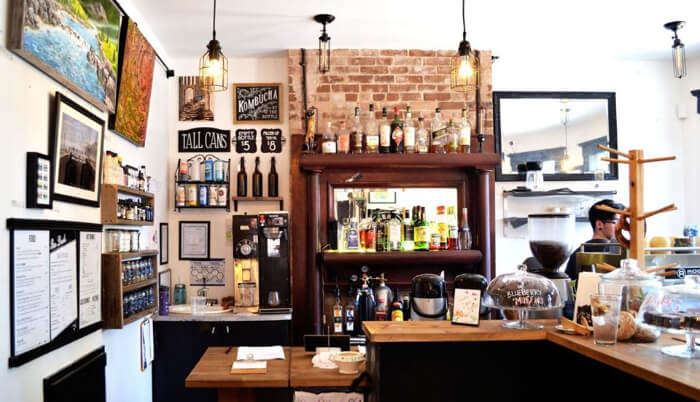 Image Source
One of the best cafes in Ottawa, the Art House Cafe is a suitable place for studying during the day. A very friendly and helpful staff manages the entire shop. The name "Art House" cafe comes from the fact that this shop is decorated with various art pieces of all sizes collected from more than 100 local artists. During the night, especially after 8 pm, this cafe turns into a lounge and bar, which hosts bands and musicians for live music till late at night. If you want to enjoy a more peaceful ambience, then a visit during the daytime is recommended. Their fresh Onion Soup, Chai Latte and Hot Chocolate will surely give you a mouthwatering experience.
Location – 555 Somerset St W, Ottawa, ON K1R 5K1, Canada
Timings – Monday to Wednesday – 10 am to 10 pm. Thursday to Saturday – 10 am to 12 am. Sunday – 10am to 6pm.
Suggested Read: Visiting Canada In November? See How To Make The Most Of Your Trip In This Season
7. Black Squirrel Books & Espresso Bar

If you want to visit the cute cafes in Ottawa first, then the Black Squirrel Books & Espresso Bar should be your top choice. Warm and cosy interiors of this cafe is a great spot to study or work. The café has a space full of books, so if you want you can surely borrow one of them from the shelf. For a more silent atmosphere, head on to the basement. During the day it is mostly visited by students and other people who want to concentrate on their work. But, during the evening a lot of events get hosted here at this café – debates, live music, panel talks, etc. So you can enjoy a cup of delicious coffee and witness the event that intrigues you. Try their doughnuts and small pastries for a quick treat.
Location – 1073 Bank St, Ottawa, ON K1S 3W9, Canada
Timings – Sunday to Thursday – 9 am to 10 pm. Friday and Saturday – 9 am to 12 am.
Suggested Read: Canada In September 2022: Your Personal Guide For A Tour Down The Best Experiences
8. Cafe Cristal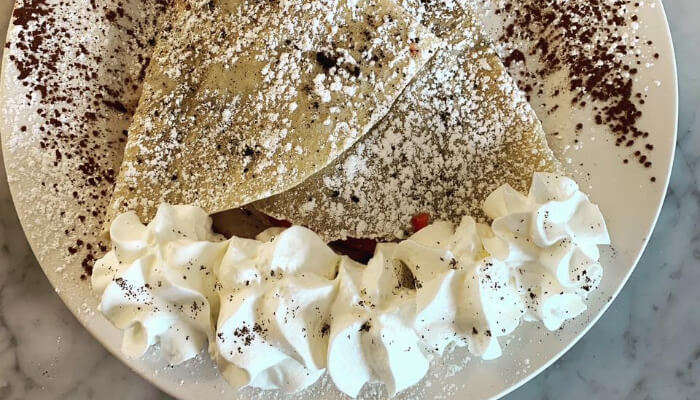 Image Source
A stylish and elegant looking cafe that is famous for its flower accent interior and gold framed art decor, the Cafe Cristal should be there on your must-visit cafes in Ottawa. The interior and the design accents look a lot like they are inspired by French embellishments. The café is situated right near the Ottawa downtown which makes it a quiet place to be in and perfect for those who want to focus on their work over a cup of deliciously made coffee. The cafe is very famous for its delicious crepes, sandwiches and pastries. Do try their Chocolate Banana Crepe, Florentine Crepe, Lemon Mousse Cake and Earl Gray tea for a wonderful meal.
Location – 240 Kennevale Dr, Ottawa, ON K2J 6B6, Canada
Timings – every day – 8:30am to 9pm.
Suggested Read: Monsoon In Canada: See How Best To Enjoy This Blissful Season In Canada
9. Fraser Cafe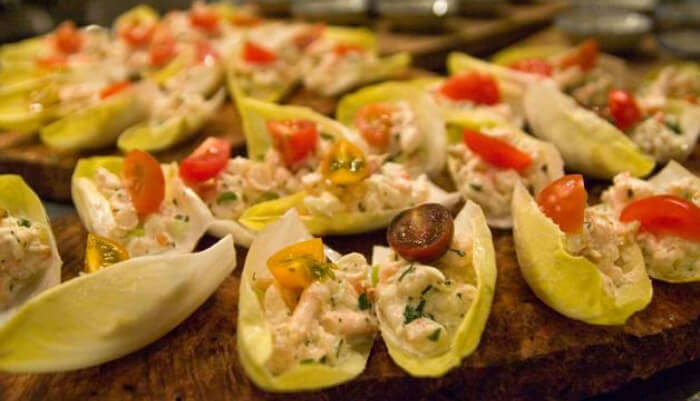 Image Source
If you are low on budget, then the Equator Coffee is one of the best cafes in Ottawa. The warm and cosy atmosphere of the café will surely provide you with a great chat over a cup of coffee. Make sure to attend the wine and beer events that are hosted by the management here. You'll get your hands on some freshly brewed wine and beer here. Apart from that, there are a wide variety of global dishes which you can try out.
Location – 7 Springfield Rd, Ottawa, ON K1M 1C8, Canada
Timings – Monday to Friday – 11:30 AM – 2:00 PM and 5:30 PM – 10:00 PM. Saturday and Sunday – 10:00 AM – 2:00 PM and 5:30 PM – 10:00 PM
Suggested Read: 11 Best Canadian Rivers That'll Let You Soak In The Mesmerising Nature Vibes!
10. Little India Cafe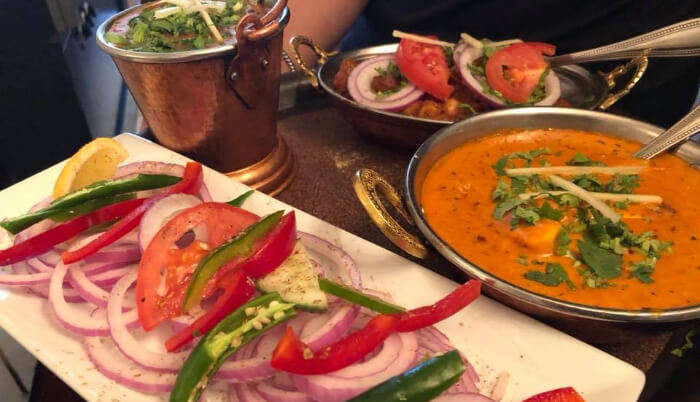 Image Source
One of the top 10 cafes in Ottawa, Little India Cafe has quickly turned out to be one of the most popular cafes in the vicinity. It is the oldest Indian eatery in Ottawa. Snug and cosy are the adjectives that truly defines Bar Robo. The atmosphere is quite relaxing and during the evening the place hosts plenty of hangouts, shows and live music. Try the delicious and fresh Indian recipes which will surely give you a blast of taste of the various spices and masalas of high quality.
Location – 66 Wylie Ave, Ottawa, ON K2B 6M4, Canada
Timings – 9:30 AM – 9:30 PM
Further Read: Summer In Canada: Your Personal Guide For An Extravagant 2022 Holiday Experience
These cafes in Ottawa are your go-to places if you ever have a sudden urge for caffeine or baked desserts. Choose your little corner in these cafes and enjoy tranquil evenings while reading books or chit chatting with your friends. It is always a good idea to take a break from sightseeing on your international vacation to Canada and explore locals and their lives in Ottawa.
---
Looking To Book A Holiday Package?
---