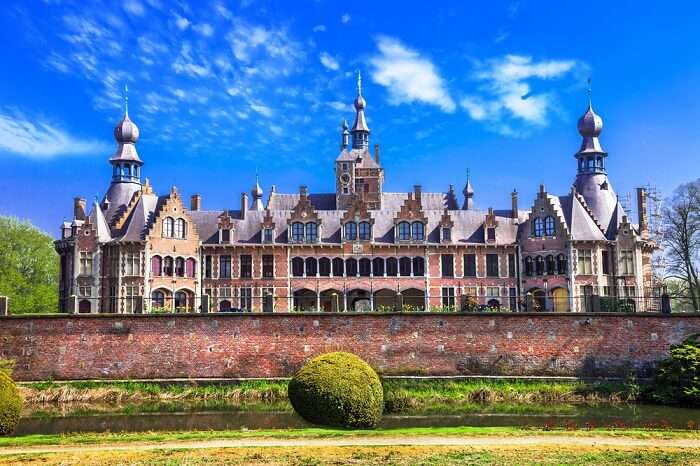 One of the most favorite and the preferred holiday destinations is Belgium. If you are a fan of archaic structures or buildings or you really love the old architecture, then Belgium is the right place for you. According to many people, ice cream, chocolates, and the castles are pretty famous over there. Also, Belgium manages to garner around 1-1.5 billion tourists every year. Yes, it is that popular. Every person who goes to Europe would really love going to this place with beautiful roads, scenery, and monuments. Every great architect lauds Belgium for its stunning architecture. You need to visit at least once in your lifetime to these wonderful buildings. So if you are wondering where to jet off this holiday season, then wait no more and take the flight to Belgium. Do you know that Belgium has more castles than France? These are the world's greatest and the most stunning castles in Belgium ever built!
12 Best Castles In Belgium
Here is a list to visit the 12 most beautiful castles in Belgium while you are there. The built, the architecture, the whole castle will just blow your mind as they are there. So without any more details, let's dive into the list:
1. The Kasteel Van Gaasbeek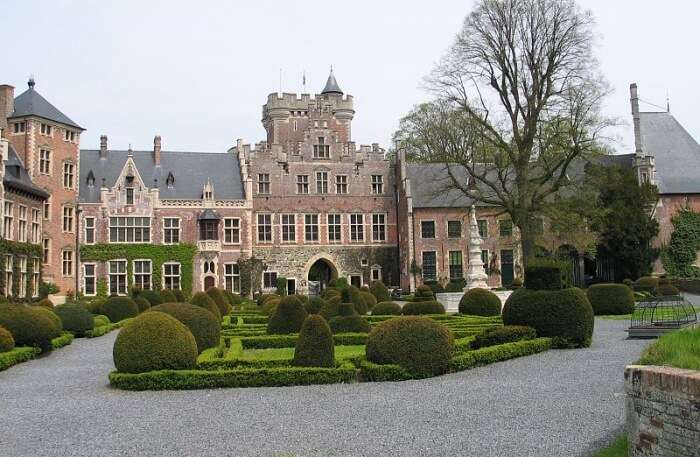 Situated in the village of Gaasbeek, this castle or chateau is the first one of our list. This castle is a 16th-century old castle and is a preferred spot for families who come for picnics. During the summer, you can go and have a look at the exhibition which is put up by the Flemish Government. They are pieces of artwork and furniture collection. Also, sometimes, there are a few concerts that are held on the grounds of the castle. What more! It also has a medicinal garden and there are guides who often explain this to the tourists.
Location: Gaasbeek, Belgium
How to get there: You can go by car or even better a train ride from Brussels to the Gaasbeek village.
Timings of the Castle: currently closed. Opens on April 1st,2022.
Must Read: Shopping In Belgium: Ten Places To Shop For Fantastic Chocolates To Chic Clothing
2. Gravensteen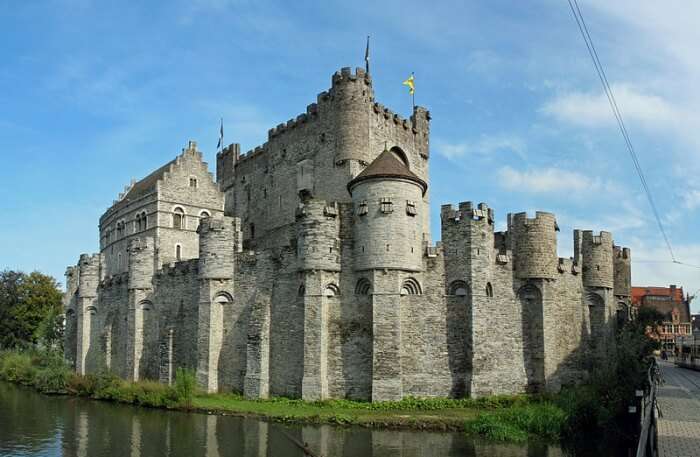 Also known as the castle of Counts, the Graveensteen Castle is a great medieval castle which has a great structure and green palace gardens. This caste also has a moat, huge towers and fortifications and a spooky museum inside too. Yes, there is a special exhibition where all the torture instruments are kept. Also, it will send chills down the spine. This is one of the spookiest abandoned castles in Belgium. Refer to the castles in Belgium map to guide you towards the castle in case you don't plan to take a local guide along.
Location: Sint- Veerleplein 11, 9000 Gent, Belgium
How to get there: A bus or a city ride to Gent.
Castle Timings: 10 AM – 6 PM
Must Read: 9 Comfortable Homestays In Belgium For Every Kinda Traveler On A Shoestring Budget!
3. Castle Of Freyr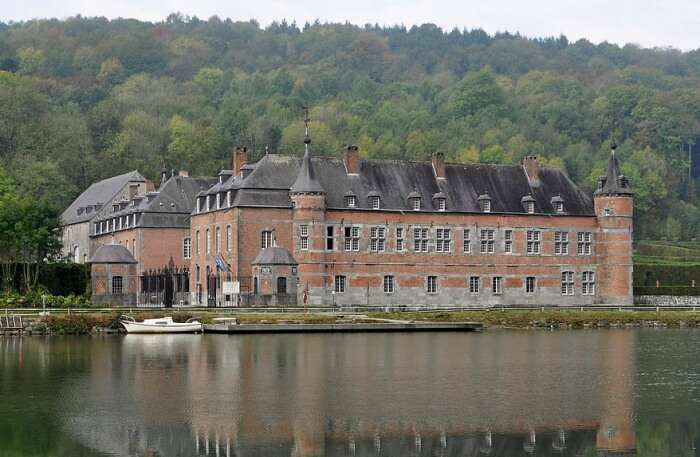 One of the most beautiful castles in Belgium, the great chateau de Freyr is the one which is by the river of Meuse. A proper French Chateau, this is a really beautiful castle for the people to visit. It has a beautiful garden with flowers blooming all over. Also, if it viewed from the top, the visuals are stunning. The gardens are simply engineered with spectacular geometry. The best part of this castle is the royal family is still living in one part of the building. So you get to see their furniture and their living style.
Location: Freyr 12, 5540 Hastière, Belgium
How to get there: By local transport.
Castle Timings: Open on Saturday Sunday and Monday.
Suggested Read: 10 Beaches In Belgium That You Must Visit On Your Trip
4. Alden Biesen Castle

Another beautiful caste, this place is one of the most romantic spots in Belgium. It has great and huge rose gardens with beautiful turrets. Also, the guides over there will show you the rich history of this place by taking you to the museum or the exhibition of this pretty castle. It is a great place to visit if you are thinking of spending a boring day.
Location: Kasteelstraat 6, 3740 Bilzen, Belgium
How to get there: since its located in the village of Rijkhoven, go by train from the city.
Castle Timings: 10 AM- 5 PM
5. Groot – Bijgaarden Castle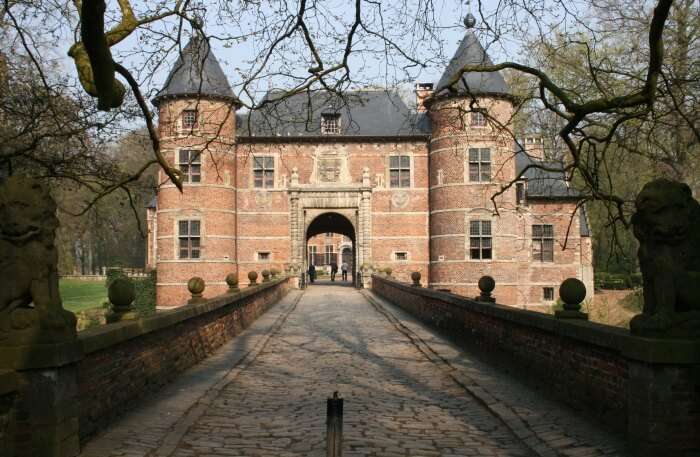 Well, how can we even miss this castle? This is an absolutely stunning castle where more than the building, the garden is more famous. The spring garden over here is just beautiful and each and every inch of it gives us a certain rush of happiness and peace. Though it is this beautiful, the public can only see the spring garden in spring for a few weeks only. It is not open all the time.
Location: 1702 Dilbeek, Belgium
How to get there: very close to Brussels
Castle Timings: opens at 10 or 11 AM
Suggested Read: Belgium Food: The 10 Mouth-Watering Delicacies You Must Try!
6. Château De Beloeil

This chateau which is situated in Hainaut is a beautiful spread of land and the round turrets make the castle more pretty. Also, Wallonia Château de Beloeil is one of the scenic and picturesque castles. Feel free to take as many as photographs you can because this is one such castle where the background is simply superb. Also, it stores one of the best libraries in Belgium. You have to go to visit this castle if you think of seeing something sober and petite. Stop by one of the most intriguing castles in Belgium if you're both a history lover and obsessed with photography.
Location: Rue du Château 11, 7970 Beloeil, Belgium
How to get there: very close to Brussels
Castle Timings: before 5 PM
7. Chateau De Modave

The interior of this castle is just mind-blowing. You have various designers who decorate this castle according to the changing festivals. Also, we advise you to visit this castle during Christmas time because the castle is simply spectacular. Make sure to stop by this castle in Belgium if you're a fan of lights and decor. You'll absolutely fall in love with one of the most exquisite castles in Belgium to stay.
Location: Rue du Parc 4, 4577 Modave, Belgium
How to get there: very close to Brussels
Castle Timings: closes at 6 PM
Suggested Read: Belgium Nightlife: 5 Ways To Enliven The Dark Hours!
8. Château De Waroux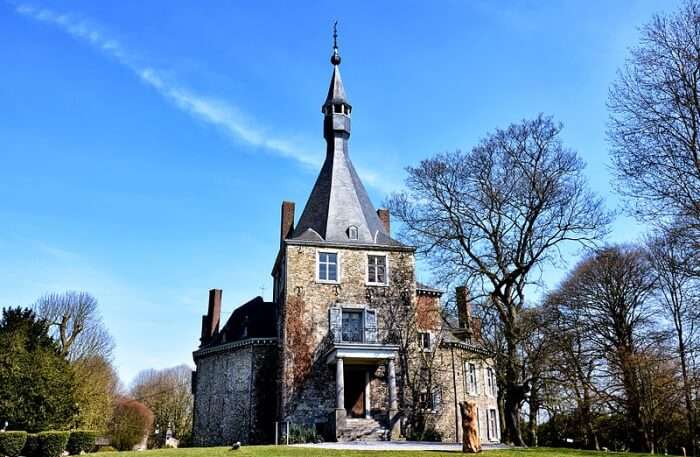 This place is again closer to the Modave castle as it is in the same province of Liege. This chateau has excellent art exhibitions by the artist Chagall and also the castle is known for its unique architecture. The whole is chateau is built in a circle. You must stop by one of the oldest castles in Belgium to acquaint yourself with the history of this city. You'll be amazed by the things you learn.
Location: 4432 ANS,Belgium
How to get there: very close to Brussels
Castle Timings: it is better to visit before 4 PM
9. Boetfort Castle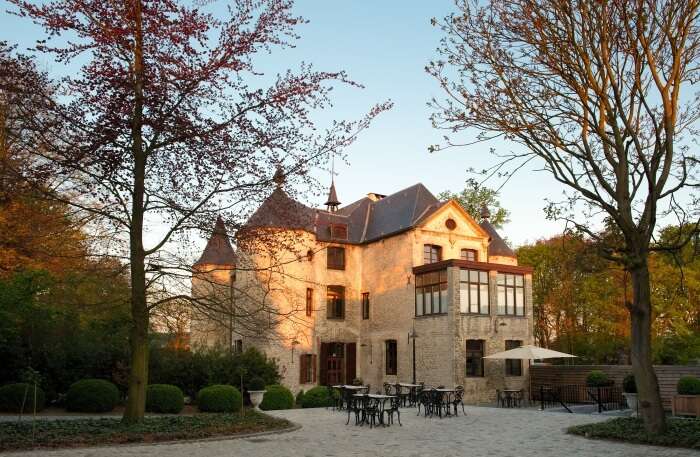 This castle is again in Flemish Brabant. Also, one of the best spas in Belgium is here. Thermae Boetfort is the spa where a lot of people come to relax. Also, the main castle has now turned into a restaurant. The place is really very luxurious and it is really fun to go there. Make sure to stop by here if you're a fan of both history and luxury. The feeling of the spa will be out of the world.
Location: 1820 Steenokkerzeel, Belgium
How to get there: By the local bus or ride
Castle Timings: 10 AM – 5 PM
Suggested Read: Tomorrowland Belgium 2022: All You Need To Know For Experiencing The Ultimate Music High!
10. Commanderie Castle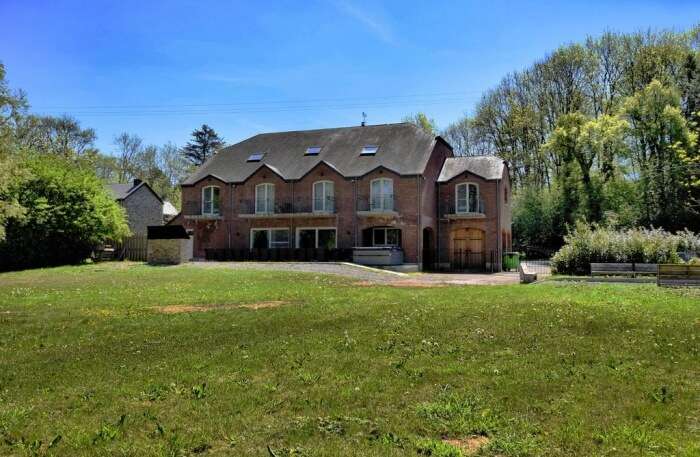 Situated in Limburg, Commanderie castle is a private home which is open to the public. Also, the owners of the place are very lively and also hosted a food event for the guests. It is truly one of the best places to visit and eat. It was built in the 13th century by Guillaume de Plaigne, a Cathar Lord, who played a very important role in the Battle of Avignonet. The castle is rich of 8 centuries of history.
Location: Limburg
Castle Timings: 10 AM- 5 PM
11. Montaigle Castle

During the 15th century, the castle was turned into a town. Much later, it was renovated into a more comfortable residence. Floors were added to increase living space, as well as large windows for more light, chimneys, latrines, vaulted cellars, and more. In the end, the castle was destroyed by Henry II of France in 1554.
Location: Rue du Marteau 10, 5522 Onhaye, Belgium
How to get there: An hour south of Brussels
12. Annevoie Castle

Are you wondering what does the Venetian Carnival festival have to do with Annevoie Castle near Dinant? Well, every year the festival unfolds in the garden of this magnificent castle. This event in Wallonia must not be missed, particularly if you are interested in photography, costume design, or offbeat Belgian events.
Location: Anhée, province of Namur, Belgium
How to get there: The nearest train station is Godinne.
Further Read: 15 Festivals In Belgium: Extravaganzas That Will Fill Your Life With Unparalleled Jubilance
Thus these are the 10 most beautiful castles in and around Belgium. Already excited? Don't wait more, get packed, book your trip to Belgium and make sure you take beautiful pictures because these can be the best memories. We promise you will have the time of your life and won't be disappointed by everything that Belgium has to offer you.
---
Looking To Book An International Holiday?
Book memorable holidays on TravelTriangle with 650+ verified travel agents for 65+ domestic and international destinations.
---