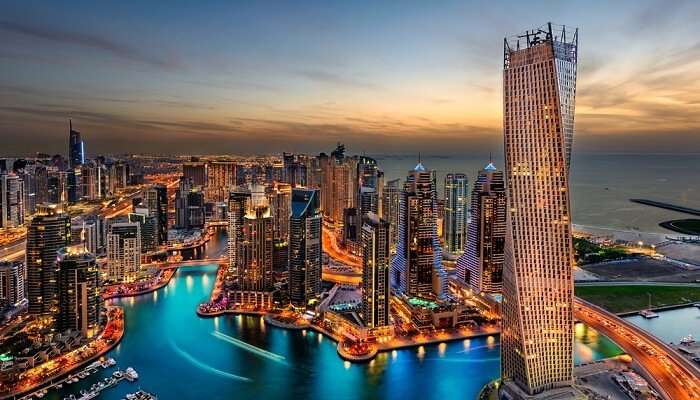 It's always great to be in a serene, calm environment. It gives you a different kind of a feel altogether and when you are visiting a city which is famous for its architecture, why not visit the beautiful churches which speak volumes for the same. Contrary to common belief, there are churches in Dubai and some really beautiful ones. Although, Dubai is considered to be an Islamic country, they have churches for the Christian population and anyone who wishes to find peace and rejuvenate their soul.
4 Churches In Dubai
Get to know which churches to head to on your next trip to Dubai to admire the brilliant architecture and uplift your spirit once more. Here's a list of the top churches. Go ahead and take a look.
1. St. Mary's Catholic Church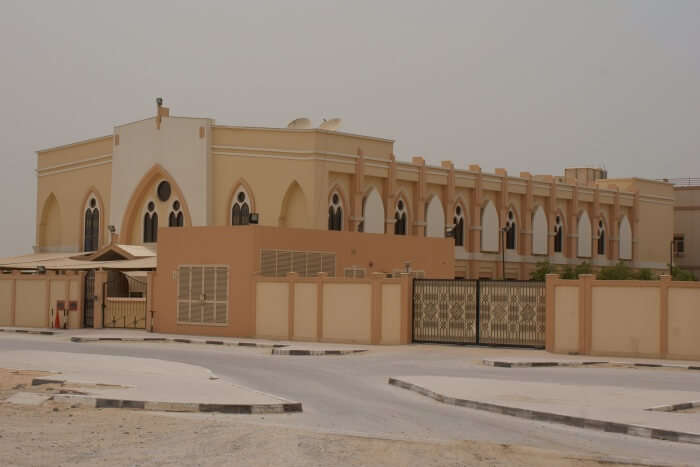 Established in 1967, this is one of the oldest churches in Dubai. The church was demolished in 1988 and then re-built considering the growing number of Catholics in Dubai. It is situated in the heart of Dubai and is a live example of Dubai's architectural brilliance. You will be mesmerised by the beauty!
Location: 247 Oud Metha Rd – Dubai – United Arab Emirates
Must Read: 25 Wedding Venues In Dubai In 2022 For A Fairytale-Inspired Union
2. Emirates Baptist Church International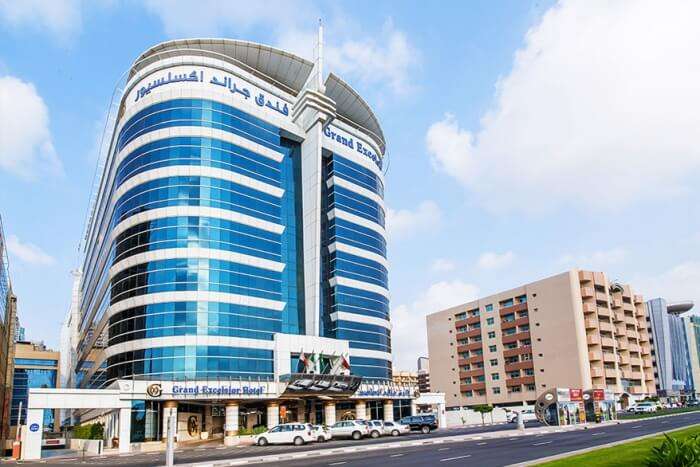 Located inside the Grand Excelsior Hotel, this is one of the most beautiful churches in Dubai. Established in 1997 by a group of only 28 followers, this church is an example of the cultural diversity of Dubai and is extremely beautiful. Visit the place to experience a spiritual detour like never before.
Location: 7 69 A St – Dubai – United Arab Emirates, Grand Excelsior Hotel
Suggested Read: Flying To Dubai Is Cheaper Than Going To Varanasi This Weekend & No, It's Not A Hoax!
3. Pentecostal Church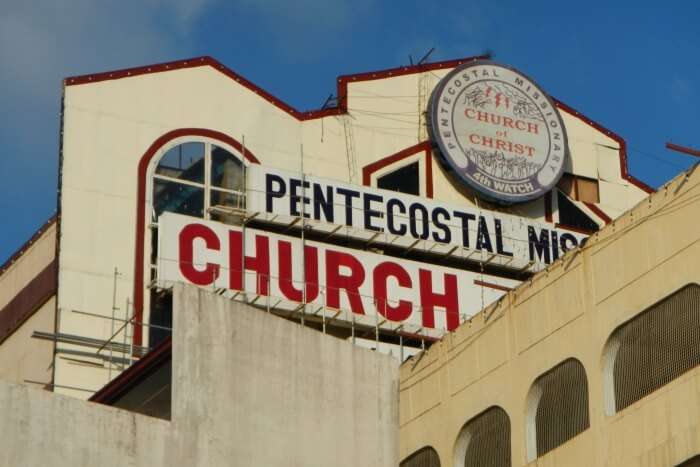 This is one of the biggest churches in Dubai. Earlier known as the King's Revival Church International has sermons being read from time to time and boasts of many miraculous happenings. Visit the church yourself for those positive vibrations and getting in touch with your soul and to rejuvenate.
Location: Al Barsha
Suggested Read: 6 Best Homestays In Dubai That Are All About Glitz, Glam, And Grandeur!
4. The United Christian Church Of Dubai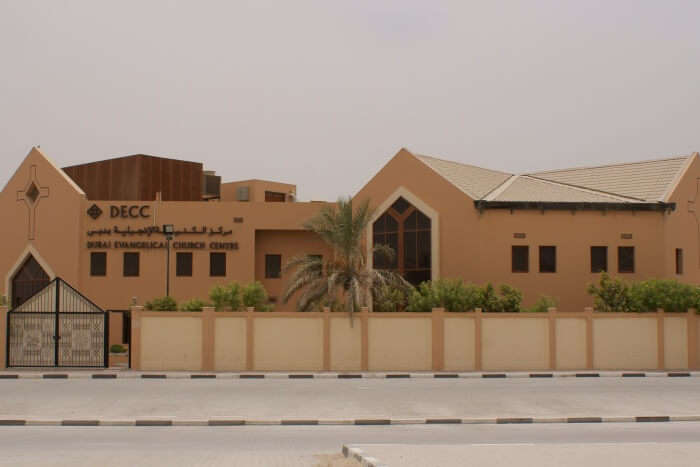 Established in 1962 for the expatriate Christians that came to U.A.E, The United Christian church is a live example of Dubai's architectural beauty and respect for all cultures. Every Friday morning people gather here for regular morning worship. Visit on a Friday to get the best experience.
Location: Dubai Evangelical Church Center – Dubai – United Arab Emirates
Further Read: The Lost Chambers Aquarium: Know All About This Exciting Avenue In Dubai
Planning to visit these beautiful sites marvelling of architectural splendour and lose yourself in the peace and tranquillity? Plan your trip to this beautiful destination. Along with that maybe spare a minute to take a look at these cool customizable options for a vacation in Dubai.
Frequently Asked Questions About Churches In Dubai
How many churches are there in Dubai?
There are more than what you think. There are around 20 churches including Protestant, Catholic, Orthodox and Anglican.
Which is the oldest church in Dubai?
St Mary's Catholic Church is the oldest church in Dubai. It was established in 1967.
Are there any Baptist churches in Dubai?
Yes, there is. The Emirates Baptist Church International is a Baptist church located in the Grand Excelsior Hotel.
Are churches allowed in Dubai?
Yes, Churches are allowed in Dubai. You will find that the Christians here have the freedom to worship as well as wear their religious clothing. Though it is prevalent there that Christian women can marry Muslim men however Muslim women are not allowed to marry Christian men or any non muslim men.
What churches are in Dubai?
You can find various churches in Dubai such as St. Mary's Catholic Church, New Covenant Church Dubai, Emirates Baptist Church International, Maranatha Full Gospel Church, Holy Trinity Church, CSI Parish, King's Revival Church International Dubai, etc.
How many churches are there in Dubai?
There are 20 churches in Dubai catering to different branches of Christianity such as Catholic, Protestant, Anglican and Orthodox.
Is Christianity legal in UAE?
Christians and other religions are allowed to have their places of worship in Dubai. However, they cannot convert a muslim into their religion, however, they can convert to Islam if they want.
Are there Catholic churches in Dubai?
There are 9 Catholic churches in Dubai and these are St. Francis of Assisi Catholic Church,Abu Dhabi, St. Mary's Catholic Church, Dubai, St. Joseph's Catholic Church, Jebel Ali etc.
Are there Catholic churches in Saudi Arabia?
Catholic Churches are officially prohibited in Saudi Arabia, However, the catholics are allowed in the country for temporary work.
Is Christianity allowed in Kuwait?
Yes, Christianity is allowed in Kuwait. Though, it is a minority religion over there with just 18 to 20 percent of the area's population as Christians. The Christians here can be categorised into two groups. The first one being the ones who are native Kuwaities and the second ones are the migrants.
---
People Also Read
Churches In Istanbul Churches In Turkey Churches In United Kingdom