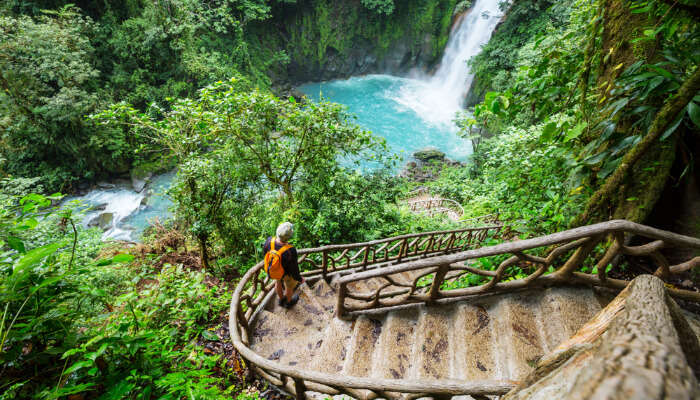 A paradise for wildlife lovers and beach bums, Costa Rica welcomes travelers with open arms and leaves them entranced! Offering the best of nature, food, and local experiences that you won't find anywhere else in America, this place sure deserves a spot in every wanderer's bucket list who wished to get away from urban chaos and live in an untouched primitive terrain for once. But in order to enjoy the unparalleled experiences that this heaven offers to nature fanatics and adventure seekers, one must pay heed to the Costa Rica travel tips that we have mentioned here. Keeping these simple pointers in mind while planning your vacation in Costa Rica will surely help you have a happy and comfortable time here.
10 Essential Costa Rica Travel Tips
Here are some crucial things to know before you go to Costa Rica. Make a note of these and you can ensure a great vacay for yourself and your loved ones.
1. Do Not Litter. Leave This Place The Way It Was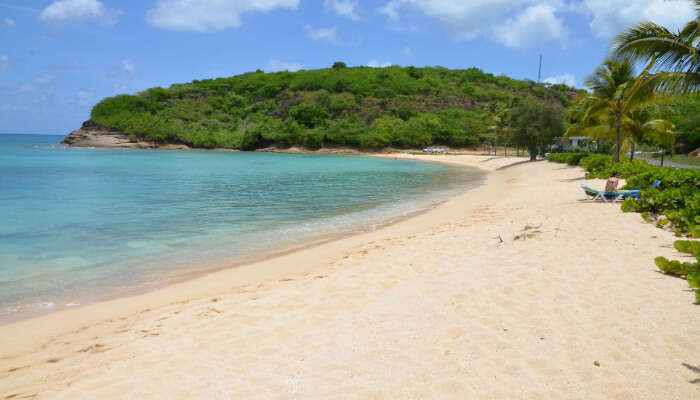 Costa Rica is an eco-lovers paradise and the locals, as well as the government, work hard to preserve the ecology and biodiversity of this place. So much so that even small local restaurants have started using biodegradable straws as well as ditching styrofoam takeaway boxes to ensure cleanliness. The country has some awesome sustainability credentials and aims to turn into the world's first carbon-neutral country by 2021. Do you know how you can contribute? Do not litter and say no to plastics when you're here.
Must Read: 6 Best Spots For Snorkeling In Costa Rica To Explore The Magical Underwater World
2. Too Expensive? Know How To Save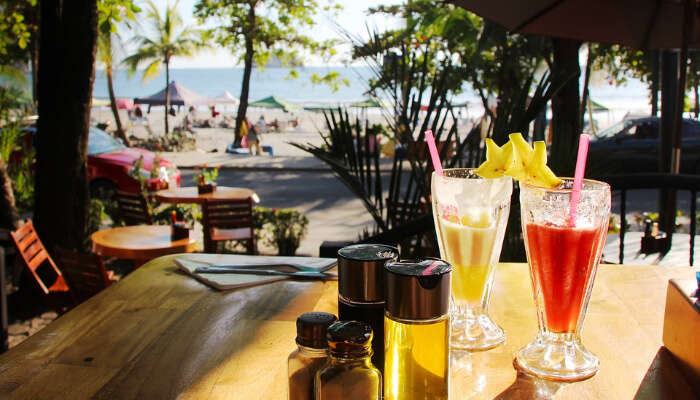 Most Costa Rica travel tips stress on the fact that it ain't a cheap place to visit! Eating at a restaurant means you'll be paying 23% more than the cost of the food on the menu since the service charge is 10% and the tax is 13%. Even the parks and waterfalls have a high admission fee, as do the car rentals. But if you manage your expenditures well, you'll be able to save a lot of money! Here are some Costa Rica travel tips about money that will help you save a few bucks:
Stay in hostels and camps.
Eat at sodas (local eateries) instead of fancy restaurants.
Ditch the popular touristy sites and go offbeat.
Travel to Costa Rica in the off season.
Pick an accommodation outside San Jose. The ones in the interiors will be expensive.
Don't buy water bottles. Drink from the tap.
Suggested Read: 6 Wedding Venues In Costa Rica To Make Weddings Memorable
3. Visit In The Rainy Season, But October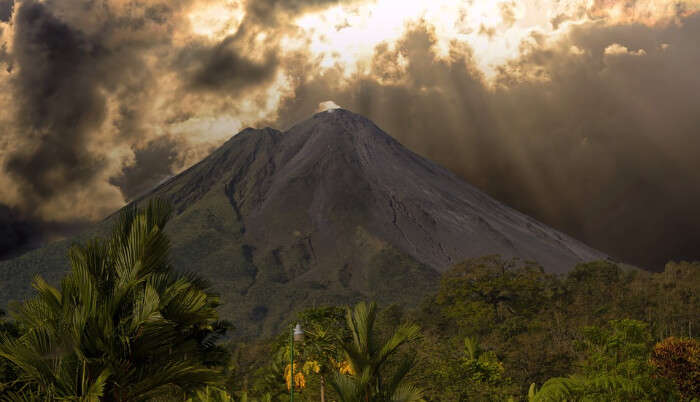 If your motive is to see the vast range of Costa Rican wildlife as well as save money on accommodation and travel, visit in the offbeat monsoon season which starts in May and goes on till December. It's only in the month of October that Costa Rica receives heavy rainfall and businesses shut down. Otherwise, this is a very pleasant time to travel to Costa Rica since there will be fresh foliage, lush jungle scenery, fewer people, and low rates for everything. Just make sure you pack the right kind of things for this weather.
Suggested Read: 6 Charming Cafes In Costa Rica You Must Check Out On Your Trip
4. Pack Right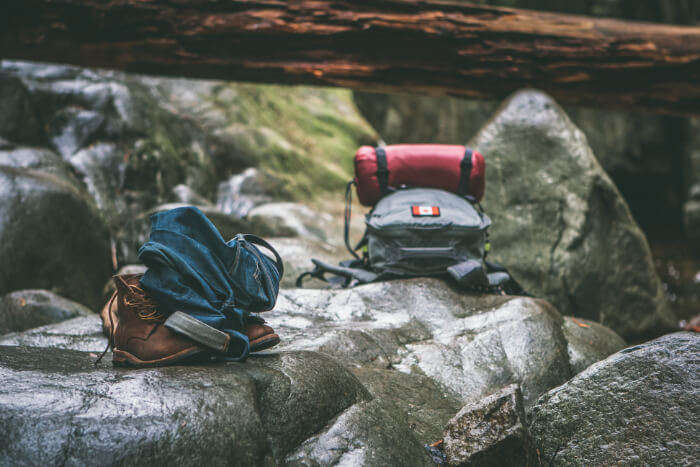 Now here are some Costa Rica packing tips to help you put the right stuff in your backpack so that you can deal well with the weather and terrain.
Water shoes – You'll be treading in the water a lot, so make sure your shoes are sturdy, comfortable, and water-resistant if possible.
Sunglasses – It's going to be a lot sunnier than you think even in the monsoon season.
Water bottle – Don't buy water there. Carry your own and fill it up with tap water.
Quick dry towel – It's going to be a great help in the rain.
Rain jacket – Well, obviously!
Loose pants – Comfortable dressing is extremely important.
Sunscreen – And a good one at that! Preferably SPF 60 or above.
Suggested Read: 5 Places To Visit In Costa Rica In October To Soothe Your Soul
---
Planning your holiday but confused about where to go? These travel stories help you find your best trip ever!
Real travel stories. Real stays. Handy tips to help you make the right choice.
---
5. Respect Local Traditions And People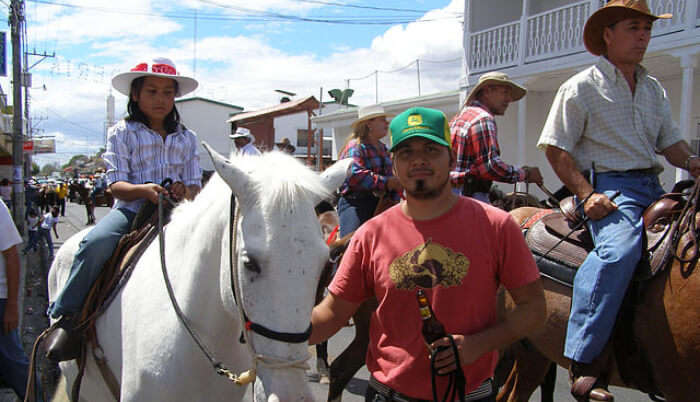 The Ticos are incredibly jovial and generous people. You won't find a Rican who wouldn't help you out or strike up a friendly conversation with you. But while you're making the most of their hospitable and welcoming nature, don't forget to be nice in return. Ask for help politely. Respect the local laws and rules, especially traffic rules and religious customs. Do not bargain stubbornly in shops and local stores. Do not litter. And do not click pictures without permission.
Suggested Read: 16 Best Things To Do In Costa Rica In 2022 That Will Get Your Pulse Racing At Once!
6. Drink Tap Water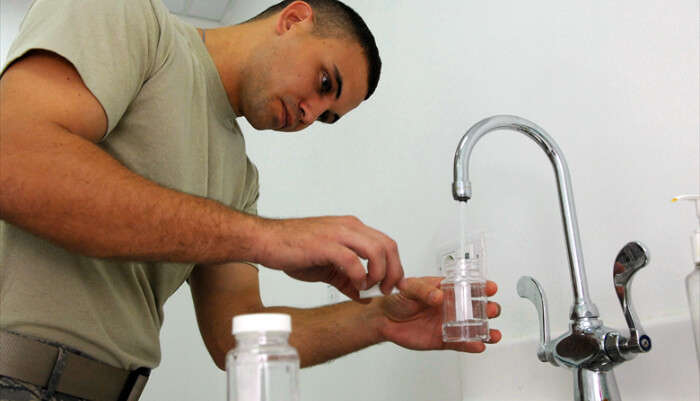 Trust me. You can drink out of the tap in Costa Rica and survive! Don't buy plastic water bottles. You'll save not just money, but the environment as well this way. You can simply bring along a good insulated reusable water bottle on the trip and refill it with tap water every time before you step out. Insulated bottles will also ensure your water stays cold in the hot weather there.
7. Carry Local Currency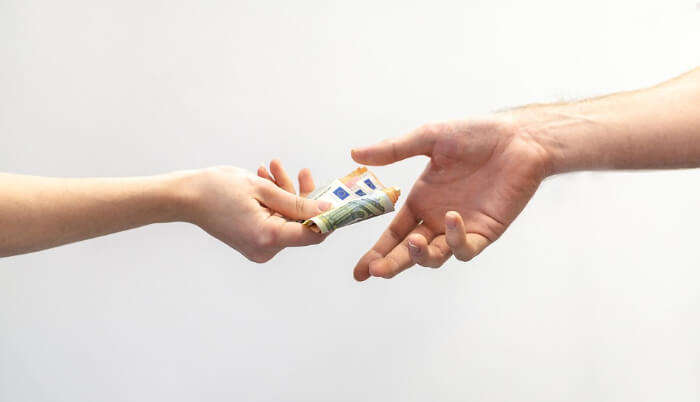 Though credit cards are widely accepted at most establishments in Costa Rica, it is preferred for Indian travelers to carry local Costa Rican currency – Costa Rican Colón. You can either carry US Dollars or Colóns for making transactions at places like gas stations, restaurants, and local utility and grocery stores. You can exchange your currency at the airport or any of the exchange stores in the markets, and they'll offer pretty much the same exchange rates. Just download the XE app in advance so that you know what the current exchange rate at that time is.
Also remember that
CRC 1 = INR 0.12
Suggested Read: 7 Festivals In Costa Rica That Are Worth Experiencing Once In Your Lifetime
8. The Roads Are Pretty Bad. Drive Carefully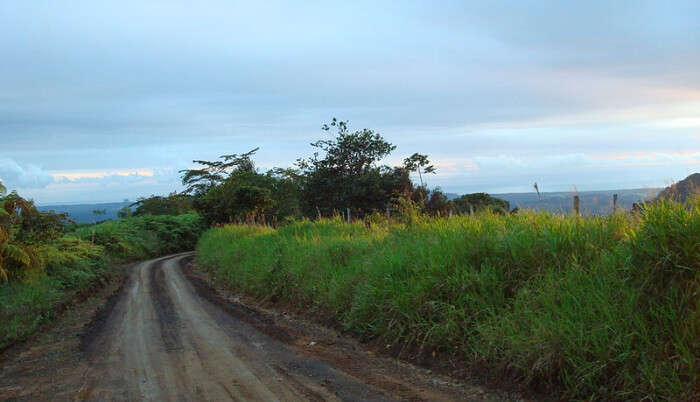 Plan on driving in Costa Rica? You must know that the road condition in this part of America is pretty awful, and no we are not exaggerating. Even the highways are in pretty bad shape in most parts of the country, especially when one is traveling from Nicoya to Santa Teresa. You should either hike (for an exceptional experience of walking amidst nature). Or you can rent a powerful 4×4 with an experienced driver who has driven on these roads all his life and can navigate on these pothole-ridden and uneven roads. All Costa Rica travel safety tips will also tell you to not forget to get travel insurance before you set off on your trip.
Suggested Read: 8 Costa Rica Resorts Where The Magical Nature Snuggles Sumptuous Luxury
9. Learn The Language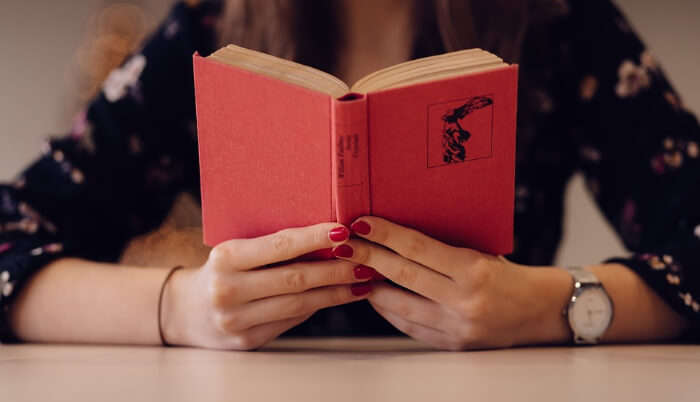 While most Ticos can speak English well, it won't hurt to learn a few Spanish words. In fact, learning the local language can actually help you converse better and understand signages and instructions well on your trip. It can also boost your bargaining power. You should at least know the Spanish words for common words like "Thank you", "Hello", "Where", "Food", "Money", etc. Besides, the locals there love to chat. Not stopping by and indulging in a friendly conversation when they're beckoning you would be rude, don't you think?
10. Opt For An All-Inclusive Tour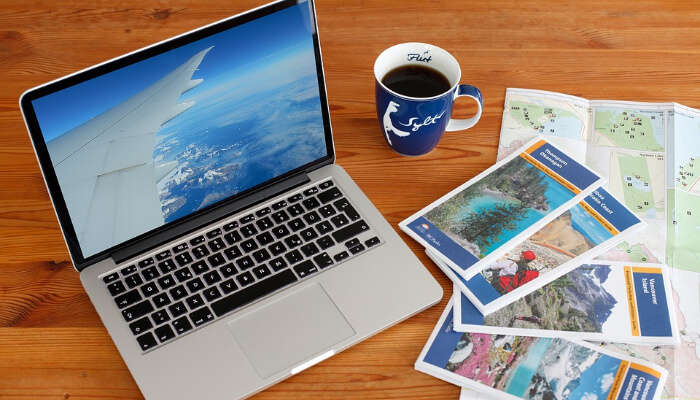 Considering Costa Rica is an expensive country, it is advised that you go for an all-inclusive package tour. Booking a complete tour will ensure you don't miss out on the best places and experiences in this country, something that you will struggle to catch up with on your own. There are customized tours available online on various travel portals, and you can grab great deals if you book well in advance and travel in the right season. Have a local expert craft your itinerary since (s)he will know best what to see and do in Costa Rica, and how to arrange it in the days that you have here, something that only tailor-made tours will offer. All-inclusive tours will also give you a local guide to take you around.
Further Read: Costa Rica Nightlife Guide: Dance Around The Country With Your Best Heels On!
We know there are plenty more Costa Rica travel tips about what to bring, eat and do in this American paradise. But these cover the most essential things to watch out for and should get you by well enough. Now it's time to plan a getaway to this amazing country and see the best of nature, adventure, and wildlife.
Frequently Asked Questions About Costa Rica Travel Tips
Which is the best month to visit Costa Rica?
If you wish to enjoy the warm sunshine and pleasant weather, the months between December to April is the perfect time to visit Costa Rica.
What are the best places to visit in Costa Rica?
Some of the most beautiful places to visit in Costa Rica are: 1. San Jose 2. Monteverde Cloud Reserve Forest 3. Montezuma 4. Arenal Volcano 5. Celeste River
What should I know before traveling to Costa Rica?
Before traveling to Costa Rica, here are a few things you should know about it: 1. You can be stopped by the police and asked for papers anytime 2. Tipping is not mandatory in Costa Rica 3. Not every Costa Rican can speak English 4. Tap water is safe to drink so do not waste a lot of money on packages water 5. Females should avoid being too friendly with local men especially if you are traveling alone.
How safe is Costa Rica for tourists?
Costa Rica is a safe place for tourists and violent crimes are a rare thing. However, you may come across petty crimes like pickpocketing.
What parts of Costa Rica should I avoid?
Some of the places that should be avoided in Costa Rica are: 1. San Jose 2. Manuel Antonio 3. Quepos 4. Tamarindo 5. Jaco 6. Puerto Viejo
Are credit cards widely accepted in Costa Rica?
Yes. American Express, Visa and MasterCard are the widely accepted credit cards that you can use anywhere in Costa Rica.
What is the best currency to use in Costa Rica?
Costa Rica's national currency is known as the colón and is the best currency to use in Costa Rica. However, dollars are also widely accepted.
How much cash should I take to Costa Rica?
There is no upper limit as to how much cash you can carry to Costa Rica
---
People Also Read
Canada Travel Tips Austin Travel Tips Cayman Islands Travel Tips