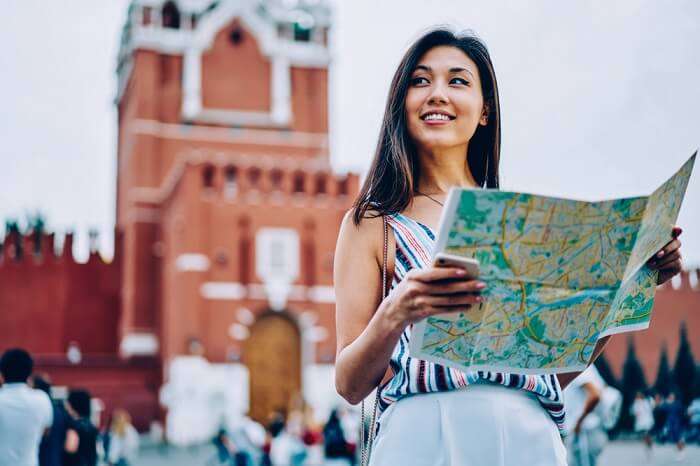 Moscow is a beautiful city and is the capital of Russia and is also considered the cosmopolitan capital. The people of Moscow are vibrant, lively and live their life to the fullest. The city is a perfect mixture of ancient and modern traditions and hold an approximate population of 10 million. You can visit some of the most beautiful destinations if you are a tourist here. From natural beauties to man-made beauties, the city has everything to attract a tourist.
No matter in which season you are travelling to Moscow, the city will give you thrills and chills in all the seasons. Not only in the city, there are some amazing places to visit nearby. You can easily plan a one-day trip to those places and return back to the city in the same day. So, get packed, take this guide for day trips from Moscow along and have an enticing trip!
Top 10 Day Trips From Moscow
Confused about which places to visit on your next day trip from Moscow. Here is the list of the best day trips from Moscow you can take with your friends or family and have an amazing trip!
Yaroslavl
Rostov Veliky
Korolev
Borodino
Kolomna
Zvenigorod
Sergiev Posad
Kubinka Tank Museum
Arkhangelskoye Estate
Melikova
Vladimir
Suzdal
1. Yaroslavl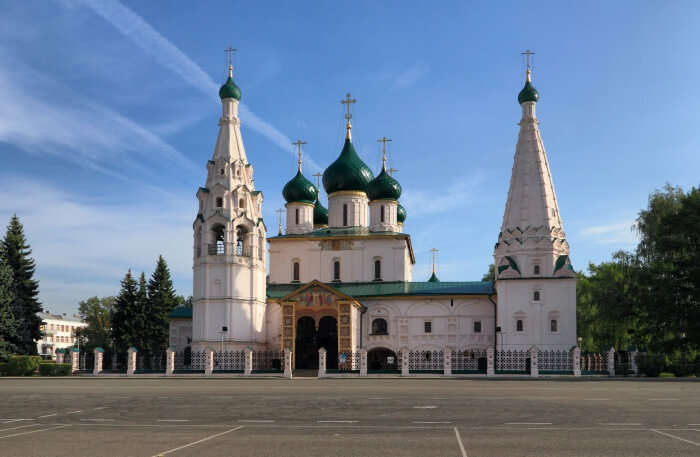 If you are planning a full one-day trip from Moscow and return, Yaroslavl is the perfect place for you. A long day trip with amazing sight scenes that will allure everybody and rest assured, the journey will be as fascinating as the destination. It is one of the region's most popular tourist destinations. The place holds a significant place in the Moscow's history as well. The museums and monasteries at Yaroslavl are worth visiting and you will enjoy every bit of it.
Location: 250 kms northeast of Moscow.
Must Read: 15 Interesting Things To Do In Moscow: Trekking, Opera, And More
2. Rostov Veliky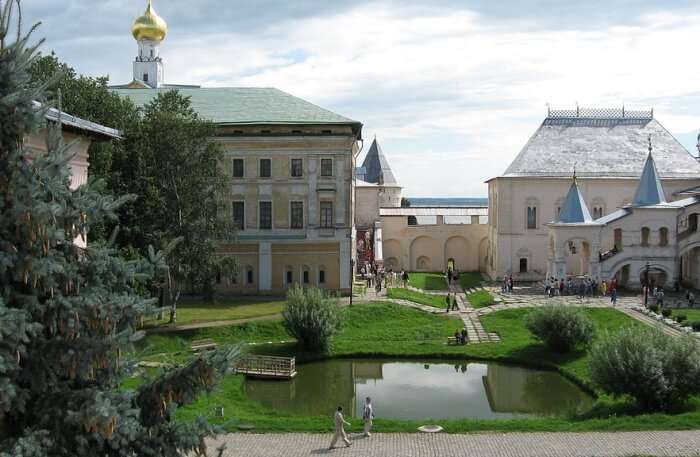 A historical place that teaches you a lot of things about the great history of Russia which is a must visit, if you are on a tour to Moscow. You can easily start the trip in the morning and come back to your place before the dawn itself. It is a wonderful place to visit with your friends and family. Lake Nero is a place in Rostov that you must not miss as it is a beautiful and expansive lake near the town.
Location: Rostov Yaroslavl Oblast, Russia
Must Read: Summer In Moscow: Soak In The Landscapes Of This Stunning City In 2022!
3. Korolev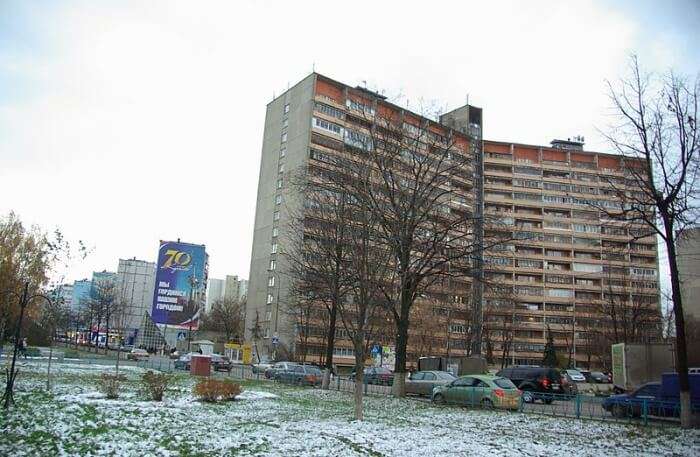 It is located just an hour away from the Moscow city centre. This was one of the most important industrial areas at the time of Soviet era. During the Second World War the anti-gun tank was produced here in the factory in order to fight with Soviet Union. Once the Germany was defeated they started focusing on space research. Later on the city becomes the space city when people come across the Union and settled down here to launch the space programme. This is one of the most affluent areas in the country and nice place to visit.
Location: Moscow Oblast, Russia
Suggested Read: 10 Best Hotels In Moscow That Redefine Luxury Like None Other!
4. Borodino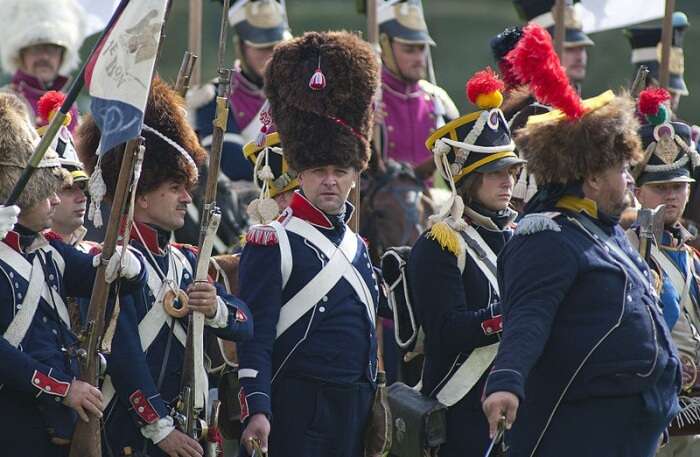 It is located in the west at the two hour of drive from the west of the Moscow in the battlefield of the Borodino. History says that French won the battle of Borodino and went to capture the Moscow. This place which shows the real history of Moscow and has its own unique identity. Just outside the field of Borodino is a green and grassy field where the battle was fought. Similarly on the top of the hill you will find the lasting monuments of the important events.
Location: Rusakovskaya Ulitsa, 13, Moskva, Russia, 107140
5. Kolomna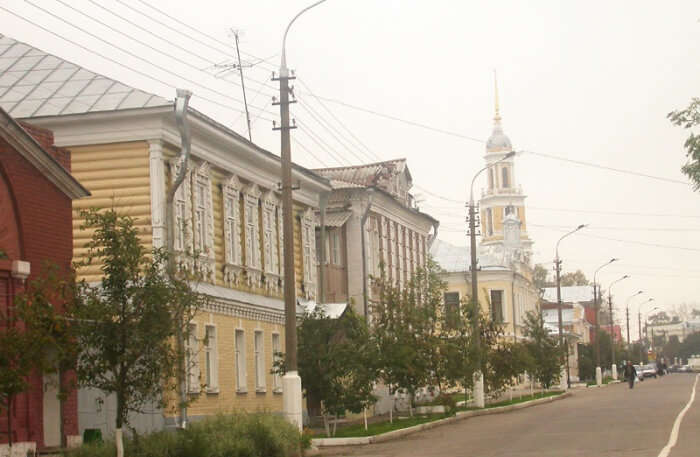 It is located in the south east of Moscow in the city of Kolumna and in comparison to the capital of Russia it is a small town escape. This is one of the oldest Russian city in the region and you can discover the old history in museums and monasteries. Mainly it is a site for important weapon factories it was opened in 1994 and even now it is not popular among the tourist. It is the great place to visit with friends and family where you can explore the walls of medieval age and the city which belongs back to 18th century.
Location: In the south East of Moscow.
Suggested Read: Shopping In Moscow: 14 Top Places That Will Make You Believe The City Is As Classy & Chic As Milan
6. Zvenigorod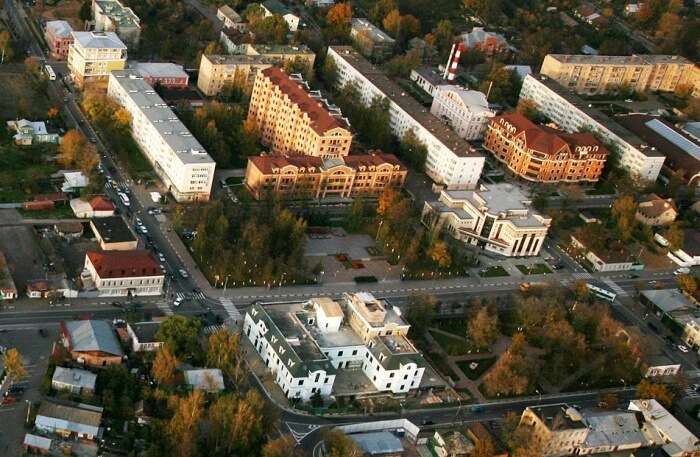 It is an hour away from the Moscow city centre and is the good place to visit as it will give the small break from the life of capital city. It is an old and historic place which gives you ancient view of almost thousand years back. You can explore some beautiful monasteries and museum of Russian desserts where you can see and experience the local culinary culture. It is a true reflection of the ancient history of Russia and surely a must visit place with your friends and family.
Location: Moscow Oblast, Russia
7. Sergiev Posad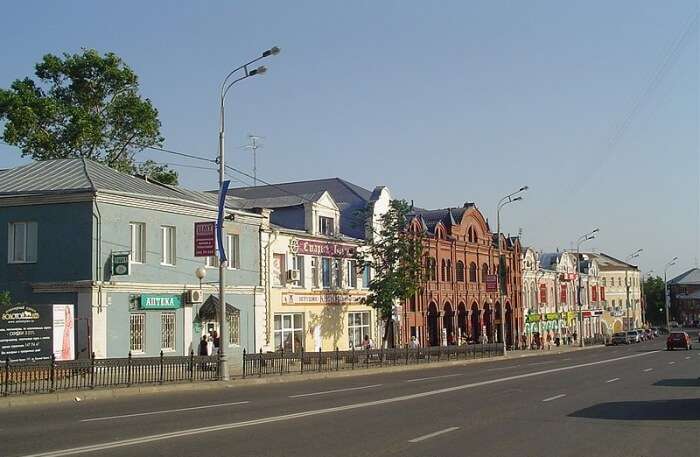 It is one of the well-known tourist destinations in the surrounding regions of Moscow. This is one of the most suggestive place to visit for the one day trip as many tour company includes it in their travel menu. It is a huge Russian monastery which is here since last hundreds of years and is looked by the monk who looked after the revered tomb of St. Sergius who has its graveyard to rest. Christians consider it as an important pilgrimage for orthodox Christians and an important place for tourist.
Location: Located to the north of the capital, Moscow Oblast, Russia
Suggested Read: 20 Fascinating Places To Visit In Moscow That Reflect The Real Russian Beauty!
8. Kubinka Tank Museum

It is located outside to Moscow and here the unusual museum will give you the true Russian experience. This Kubinka Tank museum was once famous for Red army testing ground. Now a days it is turned into a huge museum that showcases every kind of vehicles. Must plan your visit to this museum if you are in Moscow as you will enjoy this one day trip where you will go in morning and come back in evening after exploring the ancient history and culture of old age.
Location: 63-й км Минского шоссе, пос. Кубинка 1, Moskovskaya oblast', Russia, 143070
9. Arkhangelskoye Estate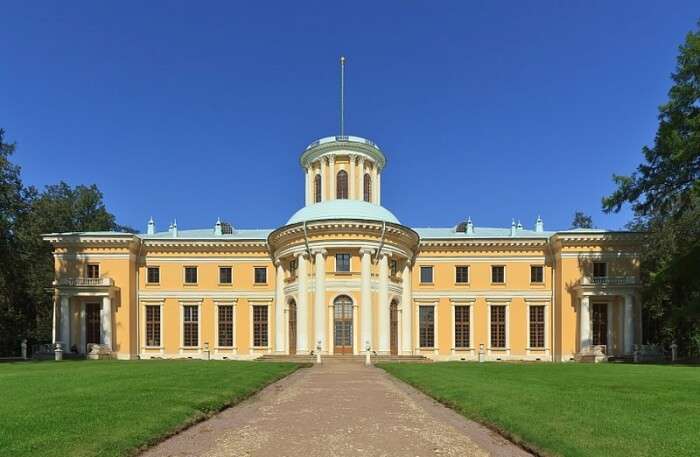 This estate is built in outskirts of Moscow dated back in 18th century it was constructed by Russian aristocratic family. It is known for the hub of nobility. This estate was opened by the communist to the public for entertainment and changed into a museum for public. After the fall of Soviet Union the restoration of this place was done after that this looks very attractive and beautiful. You can plan and enjoy wonderful trip at this place if you are in search of one day trip.
Location: Arkhangelskoye, Moscow Oblast, Russia, 143420
Suggested Read: Villas In Moscow: 7 Places That Offer Unparalleled Luxury In The Heart Of Russia
10. Melikova

If you are planning a short trip from Moscow and return, this place is perfect for you and your family. Even if you are leaving for Melikova later in the day, you will be home before the night. A trip to the Moscow suburbs brings you to this famous estate which is a house of renowned Russian writer Anton Chekhov. The museum of Melikova will take you to the life of Anton Chekhov from the beginning till end. A perfect place for a short trip where not only adults will enjoy, the children with you too will have a great time.
11. Vladimir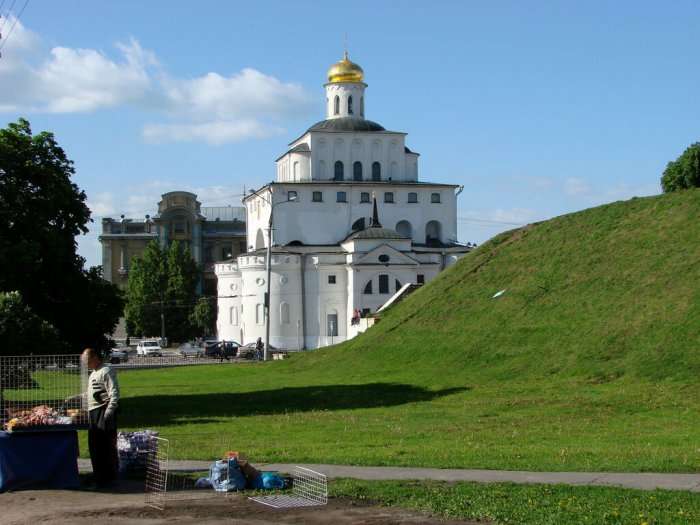 Situated only two hours east of Moscow, Vladimir is one of the best places for Moscow day tours. This Russian city dates back to the 12th century and has a splendid history. If a few medieval buildings and rich culture entices you, then this place is perfect for a day trip with your loved ones.
Location: East of Moscow, Russia
12. Suzdal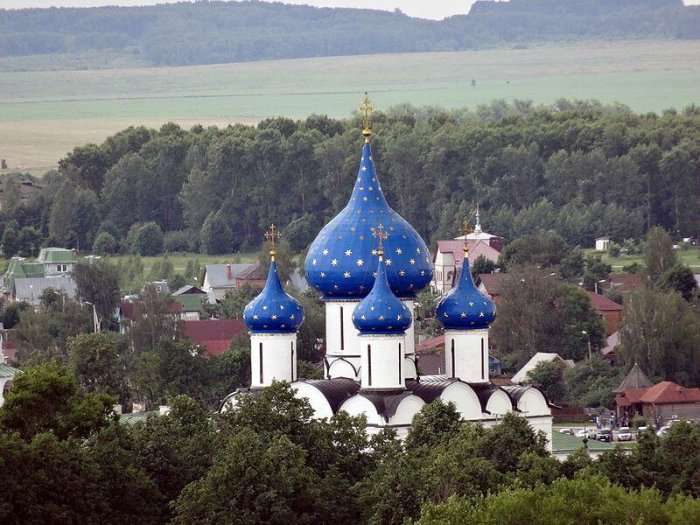 Offering one of the best day trips from Moscow, Russia the small town of Suzdal makes for a great pit stop. It is located only a few kilometers north of Vladimir and houses a top UNESCO World Heritage Site. An abundance of historical stories and culturally rich sites is what awaits you here.
Location: Northeast of Moscow, Russia
Further Read: With The Red Square Turning White, Snowfall In Moscow Hits A 100-Year High!
No matter if you are looking for a short trip or a long trip, if you are looking for day tours from Moscow, the list of above places will act as a perfect destination for you with family and friends. The list includes even the day trips from Moscow by train. Make sure to visit one and all places if possible if you are on an international trip with TravelTriangle.
---
Looking To Book An International Holiday?
Book memorable holidays on TravelTriangle with 650+ verified travel agents for 65+ domestic and international destinations.
---