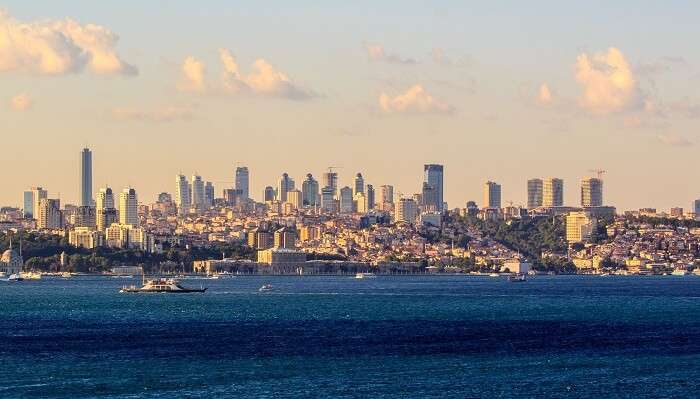 Turkey is world-famous for its amazing culture of merging the West with the East to unique yet exceptionally appealing Islamic architecture, historic sites, diverse cuisine and stunning beaches. There are several wonderful places to visit in Turkey that attract tourists from across the globe daily and throughout the year. Whether you are travelling alone or along with your friends or family, you will cherish the time spent in Turkey during a tour. Due to its rich cultural amalgamation and history that can be seen through its mosques, cathedrals and ancient bazaars, day trips from Turkey remain an extremely satisfactory experience for you as a traveller. Out of the many captivating and famous spots as the destinations to explore, you can make an exclusive selection of the preferred ones to be visited by you. Whenever you are planning to visit this fantastic place, do ample research to explore some of the best places in and around Turkey that has to offer you. Plan short day trips from Turkey and visit different places to turn a trip truly meaningful.
5 Day Trips From Turkey
Listed below are a handful of places you can add in your itinerary when planning day trips from the country of Turkey. Check them out!
1. Cyprus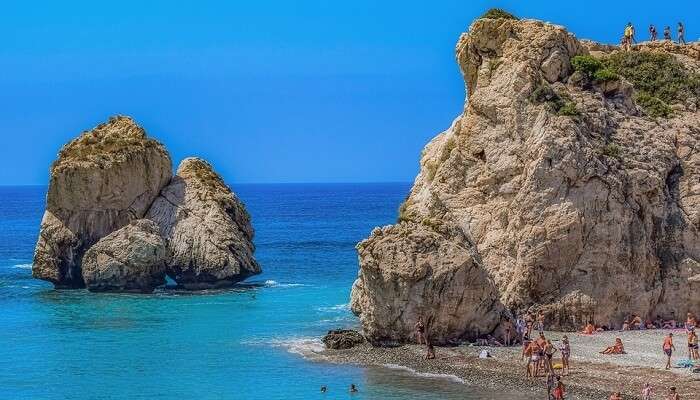 Cyprus is an island located on the south of Turkey. If you are on a visit to Turkey then you must plan a long day trip from Turkey to this beautiful place. The shortest distance between the two places is through air. It takes around 0.5 hours to reach the place.
Distance: 650 km
Places to Visit in Cyprus: Paphos Archaelogical park, Limassol Castle, Tomb of the Kings, Nissi beach and many more fascinating places
Best Time to Visit Cyprus: Between March to June and between October to December is the ideal time to visit the place
Must Read: 82 Best Places To Visit In Turkey That Must Be On Your Itinerary
2. Georgia

When you are in Turkey then try and visit neighbouring places to make your trip more memorable. There are many interesting places around Turkey with picturesque beauty and one of them is Georgia. Georgia is a country located at the intersection of Europe and Asia. The shortest distance between them is through air but you can travel by road as well.
Distance: 780 km
Places to Visit in Georgia: Tbilisi, Vardzia, Batumi, Gudari, Mestia and many more places
Best Time to Visit in Georgia: The ideal weather for visit is in May, June and September
Suggested Read: This Is How You Can Impress Your Soulmate On Valentine's Day In Turkey!
3. Israel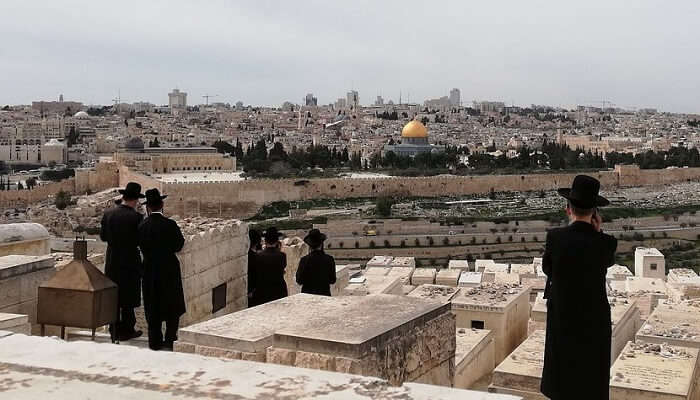 One of the neighbouring places from Turkey is Israel also. You can plan a long day trip from turkey to this beautiful place with an unbeatable history. There is immense natural beauty which this place holds Tel Aviv is claimed as one of the most beautiful cities in the world according to few reports. Also, visit this place for visiting Dead Sea which is the lowest place on the Earth.
Distance: 879 km
Places to Visit in Israel: Masada National Park, The Israel Museum, Mahane Yehuda Market, Sea of Galilee and many more places
Best Time to Visit Israel: Spring i.e, from April to May and Autumn i.e, September and October are the ideal months to visit Israel
Suggested Read: Turkey In September: The Ultimate Guide For Exploring The Land Of The Legends!
4. Jordan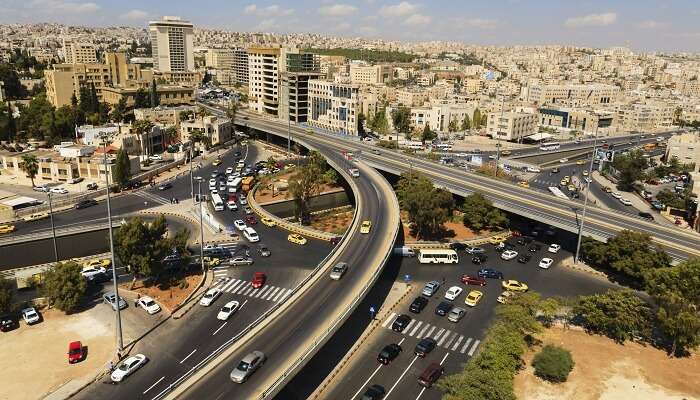 Jordan is called as the 'Switzerland of Middle East'. Jordan has a lot to offer you ranging from ancient roman ruins to spectacular view of Dead sea. The food is amazing and a must try for foodies. This can be one of the wonderful day trips which you can take from Turkey. Plan a day and visit this place which has some treasures from the past.
Distance: 934 km
Places to Visit in Jordan: Visit the ancient city Petra, Dead sea, Mount Nebo, Madaba, Magic Bedouin Star, visit churches, temples and other historical places
Best Time to Visit Jordan: The ideal temperature for visiting Jordan is during March to May
Suggested Read: Celebrate Christmas In Turkey And Make It Merry With These Fantastic Experiences
5. Bulgaria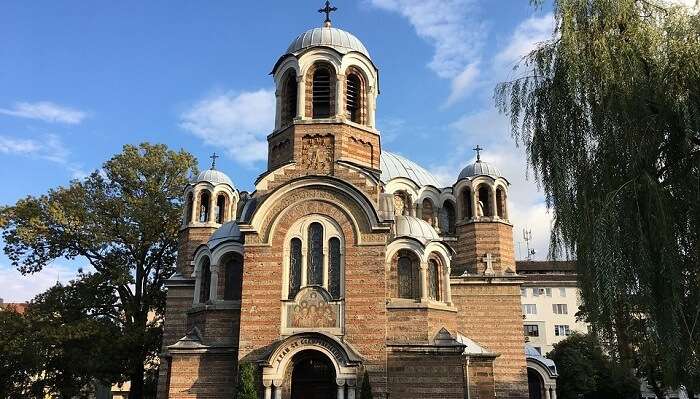 Bulgaria is one of those places which have captivating views like beautiful lakes, mountains, rivers and sea. The country is known as the land of roses. Do visit the famous rose valley. Visit the place for its natural beauty. Don't miss out this place while staying in Turkey.
Distance: 915 km
Places to Visit in Bulgaria: Sofia, Varna, Ria Monastery, Bessebar, Burgas, Sozopol, Rose Valley and many more enthralling places
Best Time to Visit Bulgaria: Best time to visit Bulgaria is during summers that is between June to September
Further Read: Turkey In November: Take A Quick Rundown At This Guide For An Enthralling Vacation!
Turkey and its neighboring countries have a lot to offer you. Whenever you plan your trip to Turkey and want to explore the places at a close distance to the country, keep this listicle handy. Don't forget to add these amazing day trips from Turkey and make the most of your vacation in and around the country.
Frequently Asked Questions About Day Trips From Turkey
When is the best time to visit the places in and around Turkey?
Turkey is a year-round destination where tourist visits many places any time of the year based on their itineraries. The best time to visit this place is though from April to September months when weather condition is pleasant and ideal for sightseeing.
What are the different places which one must visit when visiting Turkey?
Turkey has a lot to offer to its tourists, be its culture or the rich history of the past. Famous destinations which you should visit are Blue Mosque, Cappadocia, Bursa and et al.
Which is the best place to visit in Turkey?
Istanbul is one of the best places to visit in Turkey with such an impressive architecture and an amazing atmosphere. It is home to many historic sites like Hagia Sophia, Grand Bazaar and Topkapi Palace etc.
What are the neighbouring countries which one can visit when in Turkey?
Turkey has some of the beautiful neighbours like Georgia, Cyprus, Jordan, Bulgaria and many more places. Plan and visit these neighbouring countries as well.
Is it safe to visit Turkey and the places around it?
Definitely yes, it is as safe as travelling in any other country across the globe.
What is the weather of Turkey like?
The winters are extremely cold thus chilling whereas summers are hot and dry. Plan your trip based on the weather conditions which you want to travel in and comfortable as well.
---
Looking To Book An International Holiday?
---