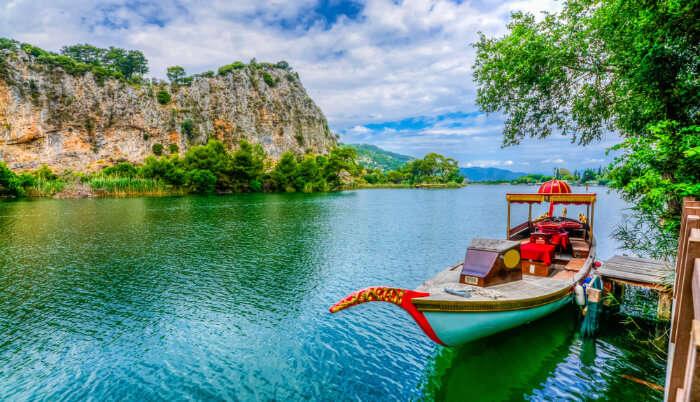 Appraised for its balloon-filled skies, intricate architecture, and bustling lanes, Turkey is a rich historical land offers one of the best cuisines in the world. Along with this, this country is the Middle East is famous for its magical landscapes, golden beaches, wavy valleys, and chimney looking rock formations. Although Turkey is a year-round destination but visiting in November is the best way to witness the real beauty of the country. We have tailor-made a guide for you if you are planning a vacation to Turkey in November. So, take a quick rundown of the top tourist attractions, activities, and hotels to stay in Turkey. This will help you organize your trip better.
Quick Links
Weather In Turkey In November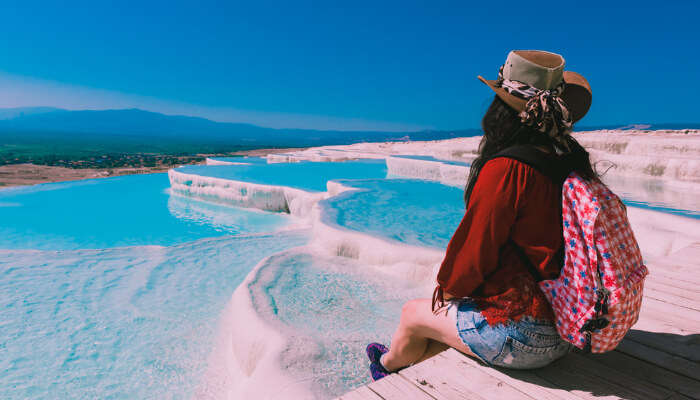 The temperature in November is relatively cooler than in the month before and thus is one of the best times to explore Turkey. The range of temperature during this month is between 11 and 21 degrees Celsius. You can expect a mix of cloudy and sunny days with a chance of drizzling in this month. Thus, the weather in Turkey in November is ideal for both sightseeing and activities.
3 Best Places To Visit In Turkey In November
From a list of all the places to visit in Turkey, we have selected the top 3 tourist attractions that one must visit on their holiday. Take a look at them and make sure you visit these spots.
1. Cappadocia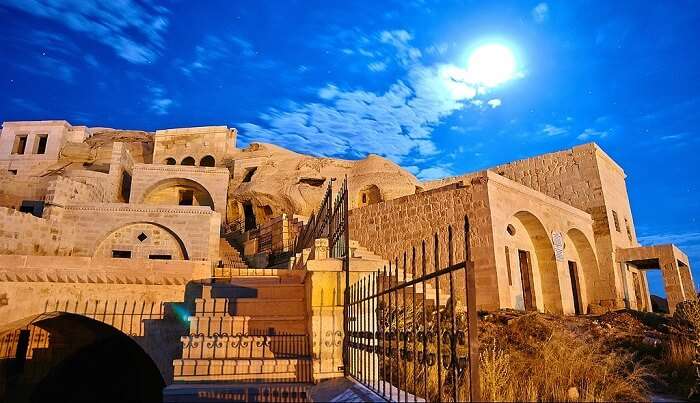 Cappadocia, a region that is a result of volcanic eruption, comes on the top list of places to visit in Turkey in November. Settled in the heart of Turkey, the skies of Cappadocia is always dotted with air balloons. Moreover, you will witness some amazing views of fairy chimneys and unique rock formations that you have never seen before.
Location: central Turkey
Must Read: 23 Intoxicating Things To Do In Turkey In 2022 That Will Sink Deep Into Your Soul
---
Europe Holiday Packages On TravelTriangle
Explore the most beautiful places to visit in Europe, from Paris to the Venice canals and from the Greek islands to the Swiss alps. Book customized packages by expert agents on TravelTriangle. Inclusive of airport transfers, cab, resort, sightseeing and meals. Best holiday experience Guaranteed. Book Now
---
2. The City Of Ephesus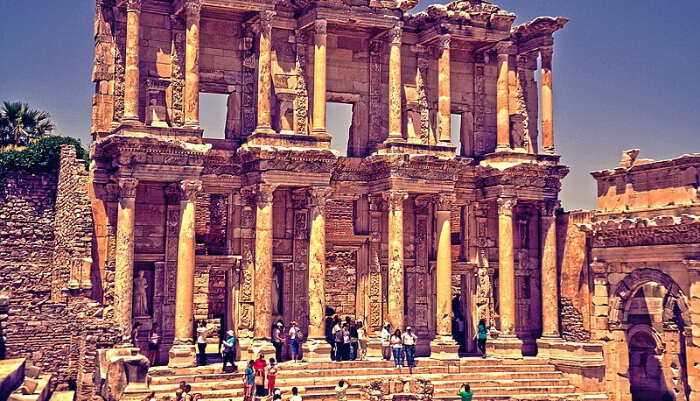 Situated in Selcuk, the ancient city of Ephesus was an active commercial center. This place now comes in the list of top places to explore in Turkey. You will ruins in most parts of this region but there are some tourist spots that you can visit like the Library of Celsus and the Great Theatre. Explore the ruins to take a deeper look into their history.
Location: Atatürk, Uğur Mumcu Sevgi Yolu, 35920 Selçuk/İzmir, Turkey
Suggested Read: 8 Monuments In Turkey That Are A Reminiscence Of The Turkish War Of Independence!
3. Akdamar Island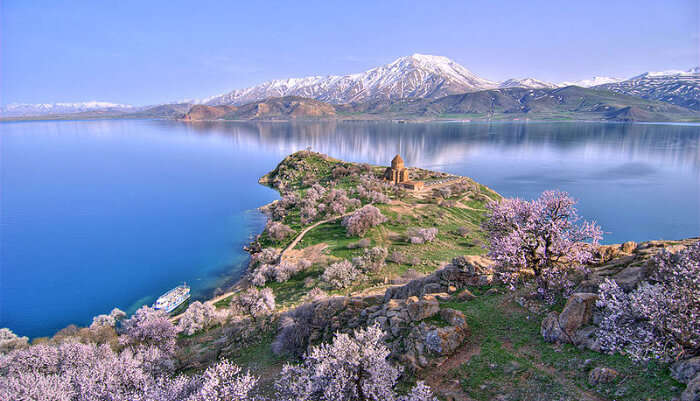 Another top attractions of Turkey is the Akdamar Island that is nestled in the Salty Lake Van. There are many places to visit on this island like Armenian Monastery, Holy Cross, and Akdamar Church that are still considered as ruins but their glory has not been tarnished. Amongst these, Akdamar Church has now been converted into a museum. You can admire the carvings of Biblical scenes in this church.
Location: lake Van, eastern Turkey
Suggested Read: Turkey Visa For Indians 2022: How To Apply, Requirements And Tips
Top 3 Things To Do In Turkey In November
As there is no dearth of activities to do in Turkey, it was difficult to choose the top three of them. But here are some activities that you must not miss on to while on your Turkey vacation.
1. Air Balloon Ride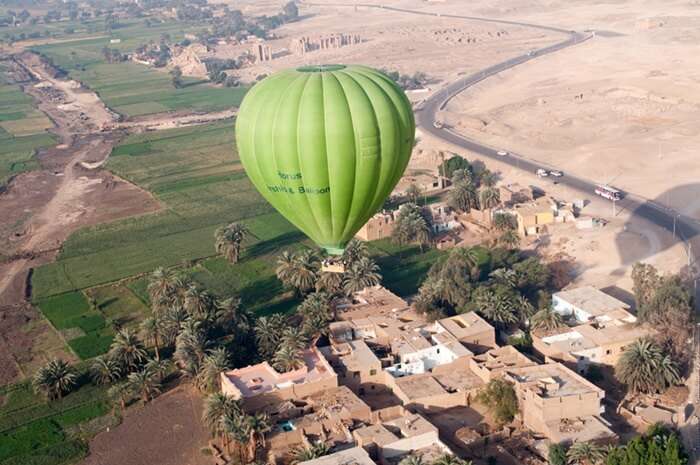 Traveling to Turkey but have not included the popular air balloon ride? It is a sin to not indulge in this activity as this is just the perfect place to try it out. Get ready to take in the sweeping views of Turkey which include their rock formations, lakes, ruins, fairy chimneys, and thermal pools.
Suggested Read: 7 Lakes In Turkey: Meander Through The Astounding Banks Of These Natural Wonders
2. Bosphorus Ferry Ride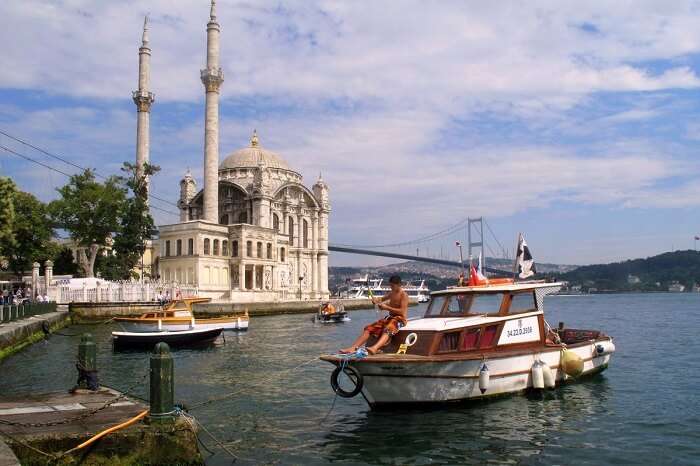 Gear up to witness the beauty of two seas mingling that you may have not seen before. Bosphorus Ferry Ride in Turkey gives a chance to people aboard to see the spot where Black Sea meets the Mediterranean Sea. Along with this, you will also get to witness the most beautiful views of the tall Rumeli fortress and Galata Bridge.
Suggested Read: Theme Parks In Turkey: 10 Places That Will Bring Out The Adrenaline Junkie In You
3. Mount Nemrut Hiking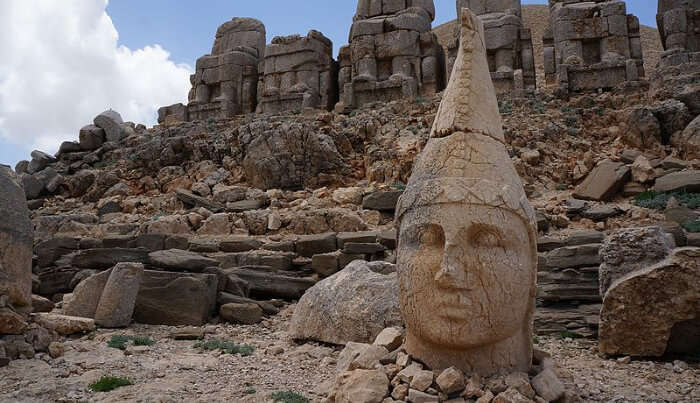 Turkey has a lot of hidden gems like Mount Nemrut that are worth seeing once in a lifetime. Opt for a hike to Mount Nemrut to see humongous heads of ancient gods with the perfect backdrop of beautiful landscape. Moreover, you can also visit the Nemrut Dag National Park which is now a World Heritage Site and is now visited by hundreds of people. It is advisable to wear comfortable clothes and shoes for the hike.
Suggested Read: Cruises From Turkey: 9 Liners That Will Set Your Luxury Records Straight
3 Best Places To Stay In Turkey
Now, you must be looking for a perfect stay in Turkey. Don't you worry because we have also listed some of the top hotels in Turkey where you can resort to. Take a look and choose yours.
1. Hotel Villa Mahal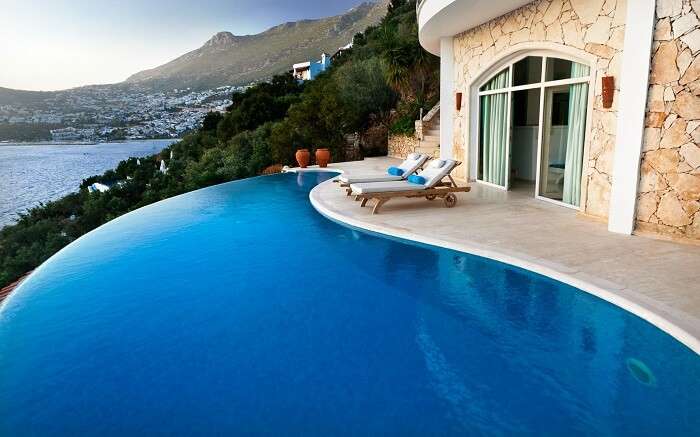 Hotel Villa Mahal is one of the best hotels to stay in the southwestern part of Turkey. If you are planning a vacation with your partner and want a romantic stay then you must consider this hotel. This isn't enough? Well, this amazing boutique property is situated just near the Patara Beach that can be reached in 20 minutes. You can take a stroll with your better half and whisper sweet nothings to each other.
Location: Kalkan, Turquoise Coast, Turkey
Tariff: Rs 12180
Website | Reviews
Suggested Read: Turkey Honeymoon: 13 Romantic Experiences To Let The Love Blossom In 2022
2. Shangri-La Bosphorus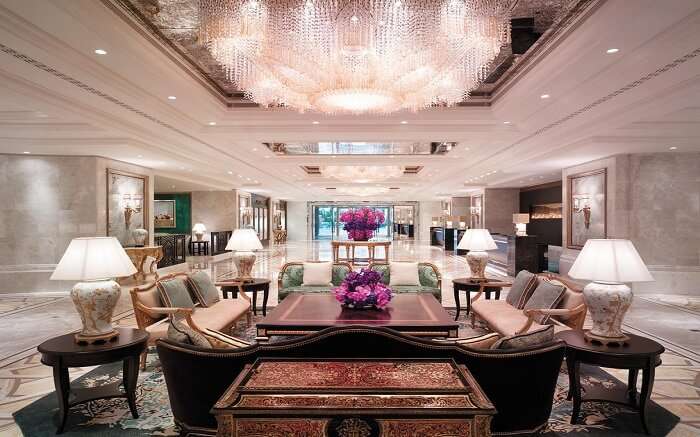 If you are looking for a 5-star property, then Shangri-La is the place to be at. This hotel in Turkey is an international brand that ensures supreme luxury along with a rejuvenating stay. It boasts of some overwhelming waterfront rooms that redefine your definition of relaxing. Moreover, one can visit newly opened Maritime Museum that is situated just two minutes away. Plan your ravish retreat and make it a memorable one.
Location: Istanbul, Turkey
Tariff: Rs 21197 per night
Website | Reviews
3. Radisson Blu Hotel & Spa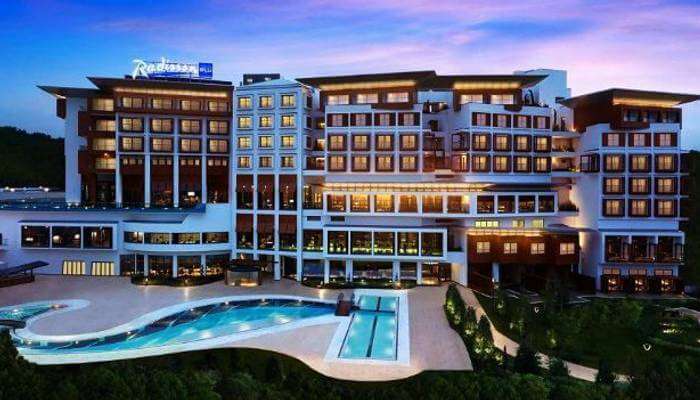 If you are looking for a retreat that only gives you a comfortable stay but also rejuvenated you then Radisson Blu Hotel & Spa is the best option. You will be spoilt for choices of different pools, adventure shower tunnel, spa suites, and Turkish hammams. It is one of the best resorts to stay in Turkey in November.
Location: Camlibelde Sitesi Hasan Tokatli Sk. No:13 | Aydınlı, Tuzla, Istanbul 34953, Turkey
Hotel Rating: 5 star
Tariff: INR 7500 to INR 15500
Website | Reviews
Suggested Read: Hitchhiking In Turkey: A Guide To Know All The Basics And Do It Like A Pro
Tips For Travelers To Turkey In November
Here are some essential tips that one must keep in mind while going to Turkey:
Although it is safe to drink tap water in Turkey, it is still advisable to consume bottled mineral water to avoid stomach upset.
Do try Turkish food as a trip to any new place is incomplete without savouring the local delicacies.
Turkey is a progressive country that is safe for everyone to explore, even for women.
Keep enough cash with you to avoid any problems on your trip and convert your currency to Turkish Lira, the official currency in Turkey.
Learn some general Turkish words as they will help you get by easily in the country.
If you are wondering what to wear in Turkey in November, then you should bring a warm jacket and a sweater. Be prepared for the winter-like conditions in this month.
Further Read: 15 Exotic And Unexplored Honeymoon Destinations In Turkey In 2022
Overwhelmed by the choices that you have to explore in Turkey? Well, there is more to it that you can only witness when you go there by yourself. Turkey is a package destination where you can pamper yourself by staying in world-class hotels and can also indulge in top activities. So, pack your bags and lace up your boots for a holiday to Turkey in November. Make sure you capture the beauty of Turkey to cherish them in the future. And do not forget to buy some souvenirs for your family and close friends.
Frequently Asked Questions About Turkey In November
What is the weather in Turkey in November?
The average temperatures in Turkey in November range between 11°C to 21°C. The weather is cooler as compared to the previous month. November may experience increased rainfall in comparison to the summer months.
How many days are enough for Turkey?
Turkey is a distance that offers a wide variety of travel experiences. You would need at least a week-long vacation to make sure that you enjoy maximum experiences in Turkey. A 10 to 12 days in Turkey gives you enough time to absorb its distinctive experiences better and explore more.
Is it good to visit Turkey in November?
Yes, it is a good time to visit Turkey in November as the prices for airlines and hotels are low. The average temperature in Turkey in November is 11 degrees Celsius.
Is it good to visit Istanbul in November?
It is a good time to visit Istanbul if you want to enjoy lower airfares and hotel prices. If you don't mind cold weather, then it is the best time to travel to turkey.
Which is the coldest month in Turkey?
January is the coldest month in Turkey and it is also the wettest month because of the heavy rainfall. If you don't mind the weather, you could still plan a trip to Turkey in January.
What is the best time to visit Turkey?
April-May, September-October are the best months to take a vacation to the beautiful land of Turkey.
Is there snow in Turkey in November?
Most of the country is quite chilly during November except the southeast areas that are quite warm. While snowfall in Turkey in November is not rare, the best time to see the country blanketed with white flakes is January.
What should one wear in Turkey in November?
The weather in Turkey during the day is pleasant if you are visiting during the first half of November, whereas the evenings and nights are colder throughout the month. Here are a few things that you must pack: 1. A warm jacket 2. A sweater 3. Comfortable and a little warm clothing 4. Gloves and beanie 5. Essential medicines 6. Comfortable shoes 7. Sunblock
Is it safe to travel to Turkey?
Turkey is a safe place to travel to irrespective of whether you're going on a honeymoon or a family trip. However, make sure to follow the common do's and don'ts to avoid petty theft while you're touring around. Last but not the least, keep yourself informed about the events in the country.
---
People Also Read: